Is there anything more enjoyable than roaming around Italy's show-stopping sceneries and photogenic locations (hello, Cinque Terre) behind the wheel of iconic Italian sportscars?
What could be more quintessentially Italian than indulging all your senses as you embark on a memorable motoring adventure through Italy's most scenic roads while enjoying a sprinkling of gourmet pit stops along the way?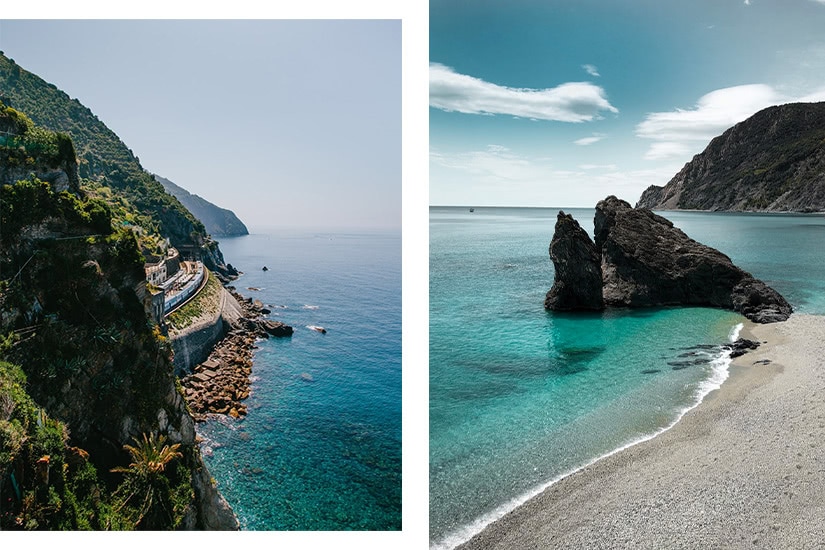 We found just the perfect week-long lifestyle road trips to live La Dolce Vita and meet your #wanderlustgoals.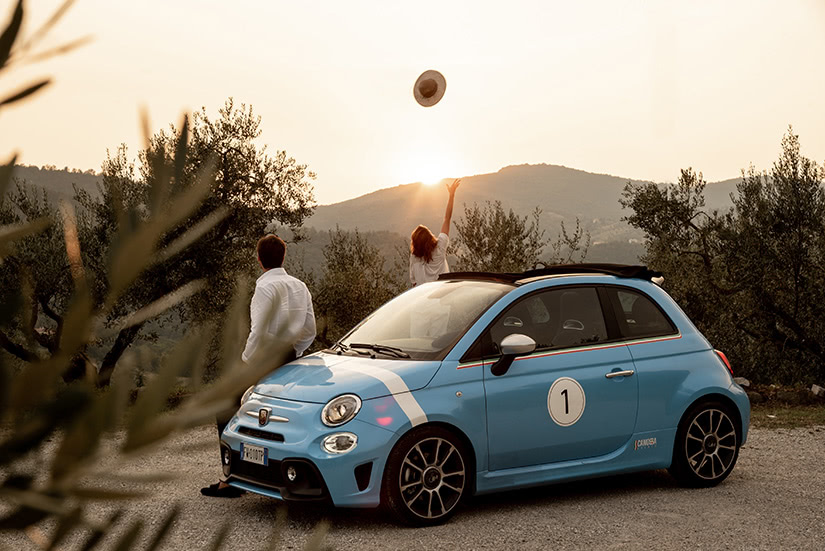 Expertly organized by Canossa Events, the Canossa Grand Tour takes discerning travelers on a 7-day epic driving experience through Northern Italy aboard a limited edition Fiat Cinquecento Abarth Cabriolet custom-made by Lapo Elkann's automotive atelier. The perfect Italian car to explore the country — small enough to park on tiny city streets, yet spirited, and incredibly agile to roar through the open roads.
Not sure how to dress for your Italian tour? Check our story on Luca Faloni, the perfect Italian fashion brand to be impeccably dressed throughout your journey.
Discover Italy with Canossa Events' luxury driving experiences
From Milan's historical sights to Emilia-Romagna's food heaven, from vineyard-dotted Tuscany to the straight-from-a-postcard Italian Riviera coastlines, the Canossa Grand Tours will make you feel like you're the star of a real-life movie set.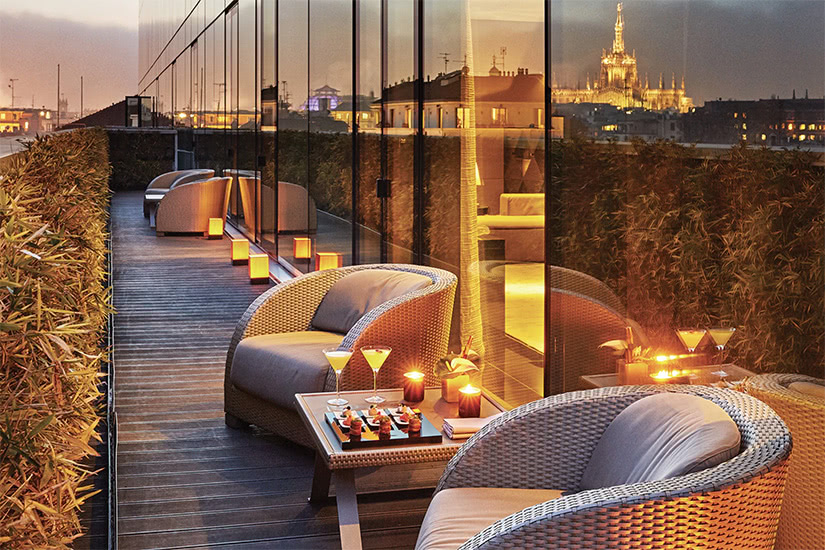 The first-class journey starts from the minute you land at the airport in Milan, where a chauffeur awaits to escort you to the 5-star Armani Hotel.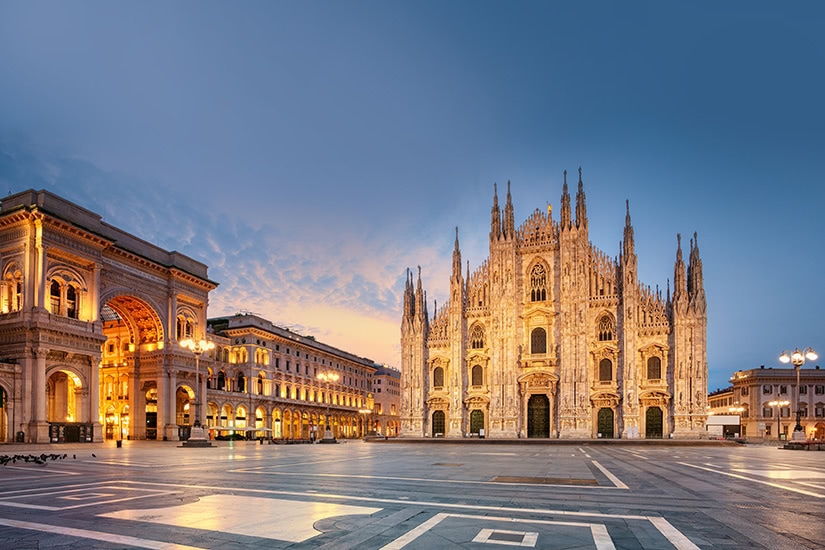 Guests will spend the afternoon exploring the many sites (or shopping temptations) of Milan's historic city center before indulging in a Milanese food feast.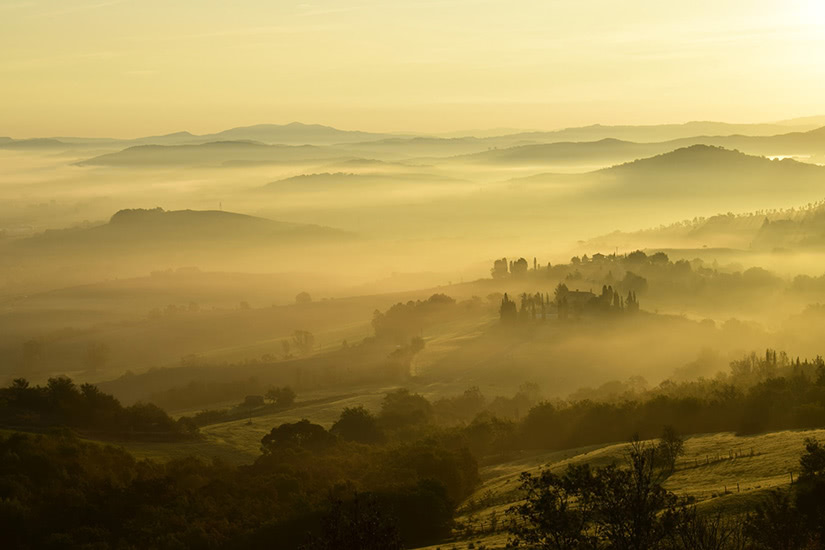 On the second day, guests are heading to Parma, in the heart of the Italian Food Valley for a unique blend of culinary and motoring delights — from the mouthwatering gastronomical experience at the medieval castle of Vigoleno to the exhilarating driving sensations across the foothills of the northern Apennine mountains.
On Day 3, get ready for a serious dose of motoring craftsmanship at Modena and the surrounding Motor Valley (Ferrari, Lamborghini, Pagani, Maserati, and other well-known brands were born here).
On day 4, guests depart the Motor Valley along the legendary roads of the Mille Miglia, through the Apennines, across the Futa and Raticosa Passes to reach Florence. Spend the afternoon walking down the narrow streets of this Renaissance city before ending the day with a magnificent dinner with a view.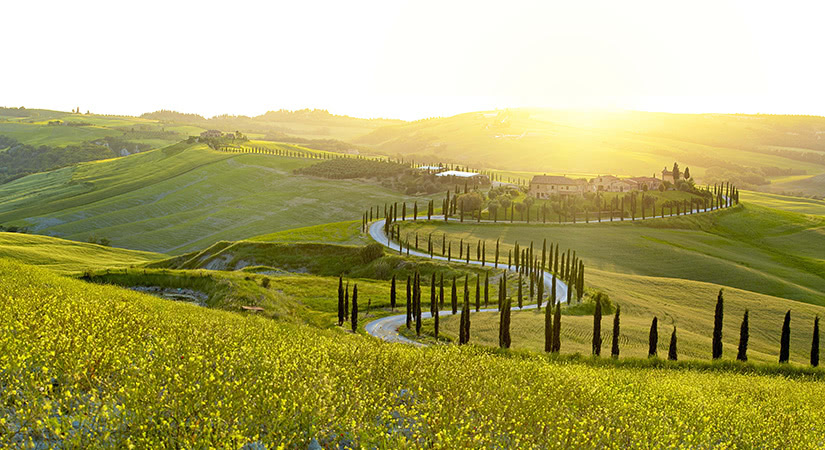 The next day will be spent around the bucolic Chianti region, with its endless vineyards, farms and olive groves, before heading to the medieval village of Volterra. The day ends in Forte dei Marmi, Tuscany's most glamorous town on the Tyrrhenian Sea.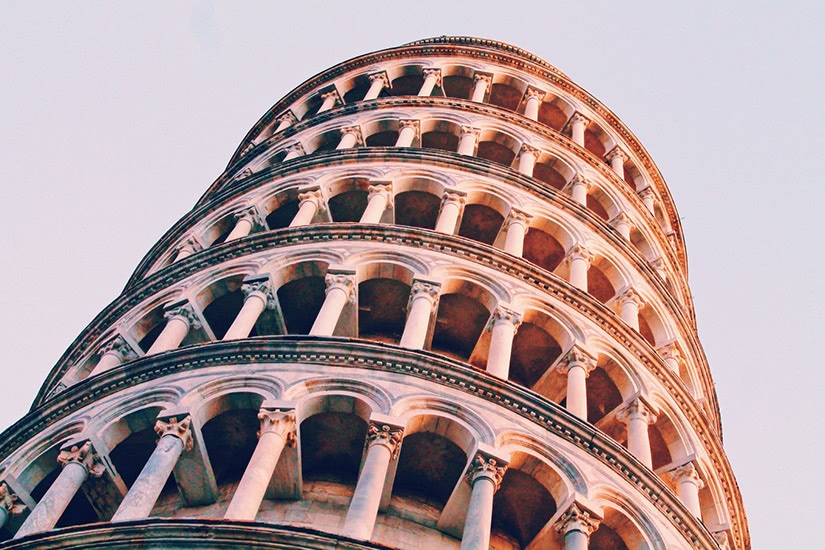 Day 6 starts with a visit to Pisa and its famous tower, before heading to the magnificent walled city of Lucca. Snaking your way through the Apuan Alps and the world-famous marble of Carrara, road trippers will return to Forte dei Marmi for a sumptuous seaside dinner set against a dreamy sunset backdrop.
Day 7 will be spent exploring the Tuscan coast and the romantic Gulf of Poets, with a quick stop in the enchanting seaside village of Lerici before reaching the famously photogenic Cinque Terre, and lunching in the mind-blowing coastal town of Riomaggiore.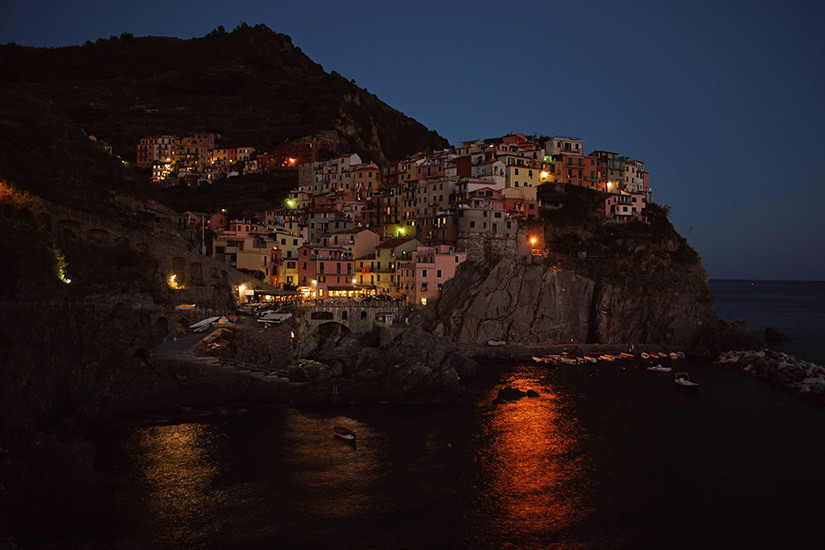 It's already time to return to Milan. The journey ends with a farewell dinner of the Canossa Grand Tour boasting a spectacular view of the sumptuous Piazza del Duomo.
Slow food. Fast cars. Breathtaking sceneries and utmost luxury. The sweet life, indeed.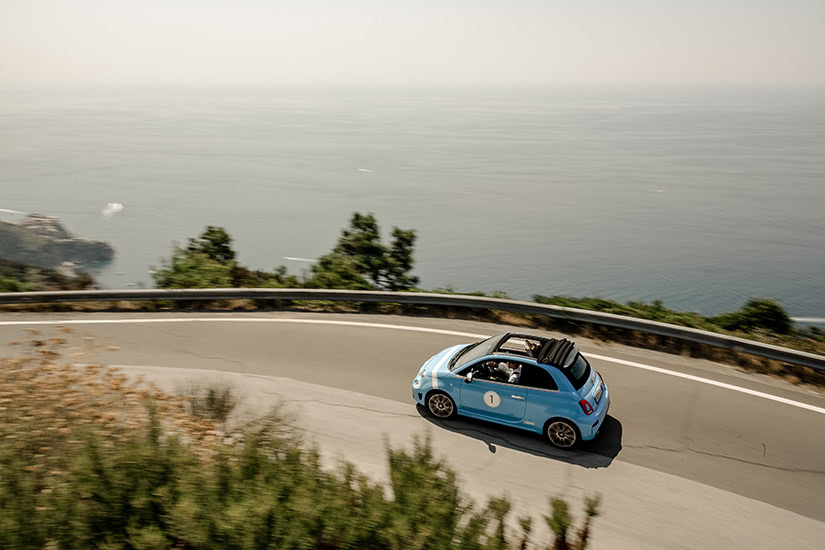 Canossa Events Planning
Beginning in May and running through October, the Canossa Grand Tour departs weekly from Milan.
Ready for an unforgettable, and obviously, Instagram-worthy driving experience?
Book your Grand Tour with Canossa now. You're entitled to a 10% discount if you book before 6th January.
Canossa Grand Tours are immersive and exclusive (Each Canossa Grand Tour is limited to 10 cars), making it ideal for intimate groups of family or friends, corporate team-building or a well-deserved OOO escape. But Canossa also designs family-friendly tours, should you decide to bring your bambini. Experience Managers are at your disposal to custom-tailor your driving tour.
Whether you decide to offer it as a thoughtful gift or just splurge yourself a little, Canossa Grand Tours are worth a spot on everyone's experience bucket list.
For more information and booking: canossa.com.