Faced with decisions daily, there's something compelling about a consistent, complementary, and considered approach to getting dressed.
Our answer to most sartorial dilemmas: MR PORTER.
As one would expect from a name synonymous with carrying—or shall we say, "portering"—the legacy of classic menswear into the digital age (and swimming in the same gene pool as Net-a-Porter at that), the online retailer does so with an air of refined luxury.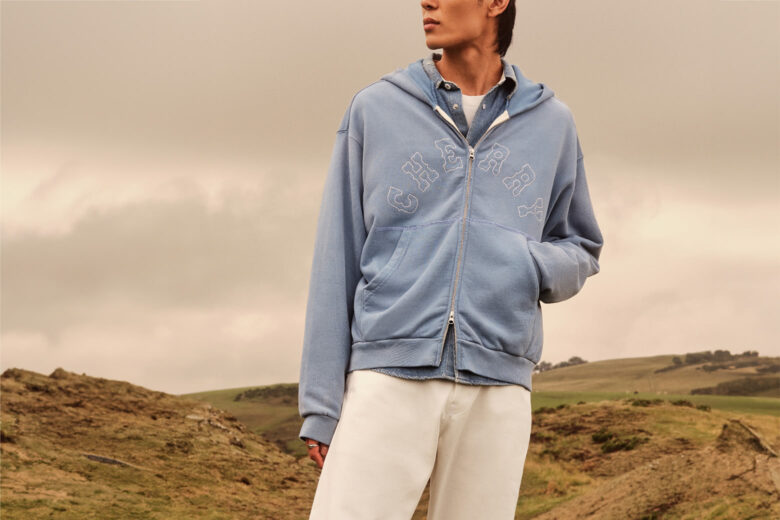 And when it comes to elevated essentials—the core of any capsule wardrobe for men—no one delivers quite like MR PORTER, who consistently champions the unsung heroes of daily elegance.
MR PORTER, we can gladly report, further mirrors Luxe Digital's style ethos: a responsible approach to stylish living and luxury fashion. The online retailer's Craftsmanship Code highlights brands that positively impact communities and the environment. While its Digital ID technology was introduced as part of a broader initiative to enhance the longevity and traceability of its own products.
MR PORTER is the digital destination where closet staples are not just basics but foundational pillars, inspiring the modern man to reconstruct the narrative of his distinct style. It's a passage to sartorial brilliance, boasting a comprehensive collection from over 500 of the world's most coveted brands. From the sultry sophistication of Tom Ford to the authentic allure of Italian label Loro Piana to the timeless versatility of its in-house label, Mr P.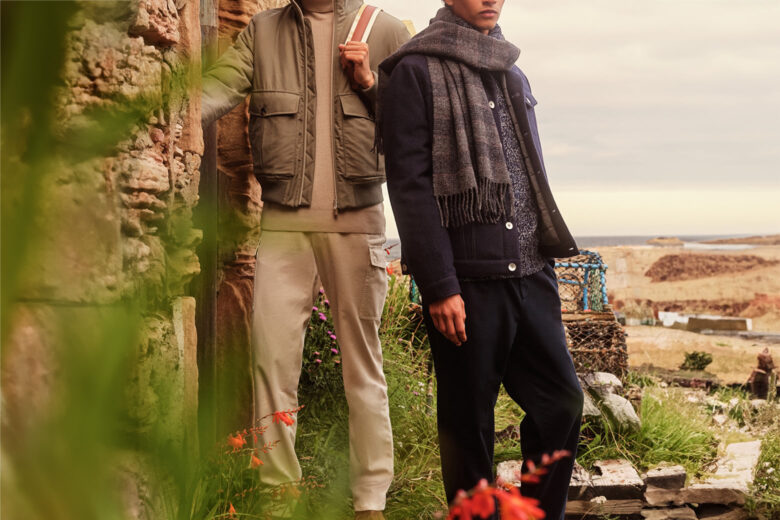 Meet Mr P—MR PORTER's take on menswear must-haves (and our favorite finds)
Founded in 2017, MR PORTER's in-house label, Mr P, epitomizes our philosophy of buying fewer, finer things.
The heart of Mr P lies in its Permanent Collection, a curated ensemble of reliable essential styles, inspired by past and present fashion fundamentals. With a focus on refined fits, responsible fabrications, and a palette of timeless colorways, every piece is thoughtfully edited to redefine your wardrobe.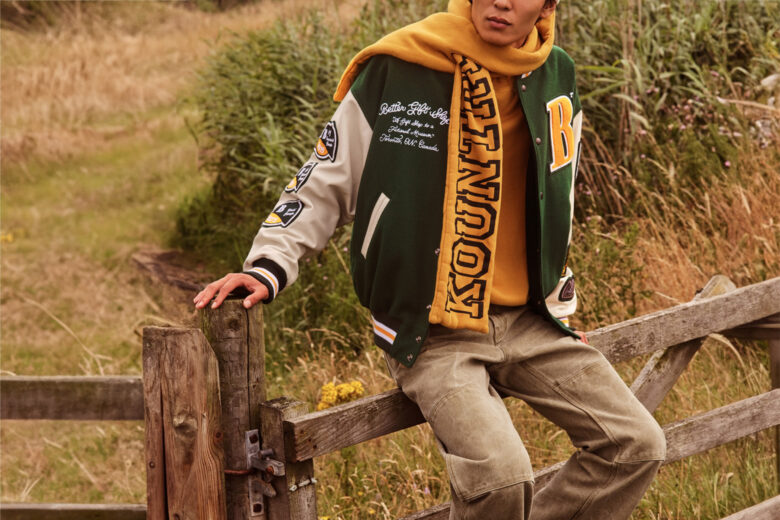 Designed to take up permanent residence in your closet, the Permanent collection is a tangible manifestation of the brand's commitment to longevity. It invites the discerning gentleman to embrace a more thoughtful approach to fashion that values quality and enduring style.
It's obvious but bears repeating: your wardrobe needs to meet Mr P.
Mr P White T-Shirt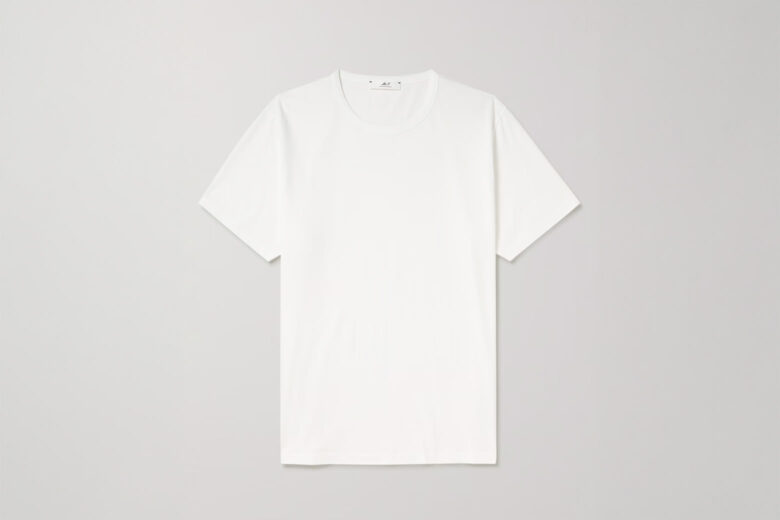 Crisp, all-white tees are no strangers to our timeless wardrobe, but this white t-shirt by Mr P is a cut above the rest with a laundry list of qualities and undertones of 'I-look-fresh-and-I-didn't-even-try'.
Made from washed cotton-jersey, it is impossibly soft against the skin. The breathable natural fibers prevent unwanted sweat patches. And the cut is clean and simple yet unmistakably high-end, featuring a flattering crew neck and a great length sleeve (not too long or short.)
Versatile and timeless, this Mr P white tee works regardless if you're in the most elegant of environments or the coolest of casual places.
Best for: The blank canvas to any effortlessly suave getup.
Mr P Tapered Pleated Trousers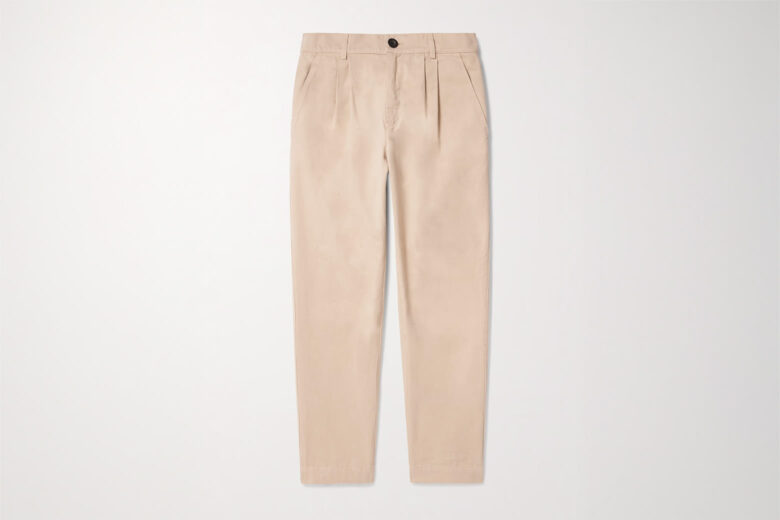 We can't speak for your romantic relationship, but when it comes to dominating wardrobe items, these MR P tapered trousers wear the pants.
Marrying a relaxed nonchalance with an air of professionalism, they're effortlessly versatile, pairing just as well with a simple tee as they do with a more formal button-up. Designed with meticulous attention to detail, the cotton-twill trousers are tapered for a more modern take on elevated classics. And the gentle pleats add that quintessential sophisticated edge.
Whether it's casual Friday at the office or drinks on a rooftop, you're bound to impress with this tailored fit.
Best for: Giving your everyday style a leg up.
Mr P Suede Trucker Jacket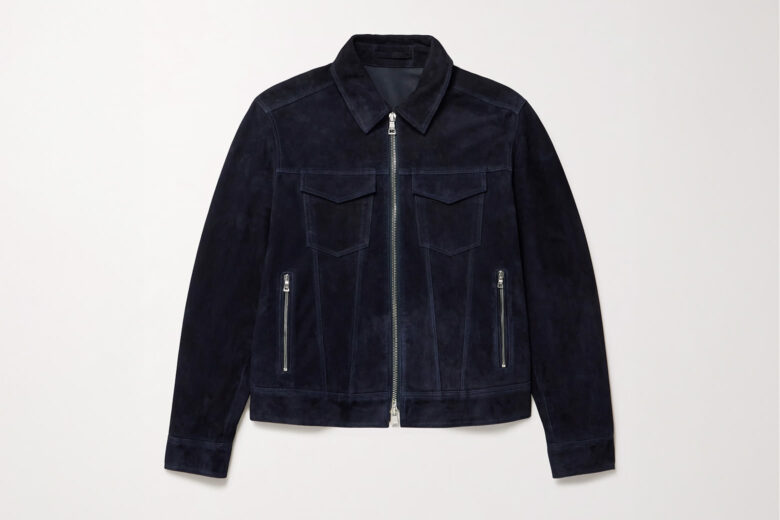 In curating a man's wardrobe, the most common mistake we come across is the failure to include a quality, versatile piece of outerwear. It could be a denim jacket, a trench coat, but our favorite timeless piece is this trucker jacket by Mr P.
The dark navy, suede silhouette proves that closet staples don't have to be boring—they just have to go with everything. And while the trucker style is quintessentially relaxed, we love that the neat collar and chest pockets speak to a high-end sophistication.
With this transitional trucker in your arsenal, you have your Fall fashion framework sorted.
Best for: Transitioning from one season to the next in style.
Mr P Organic Cotton Blazer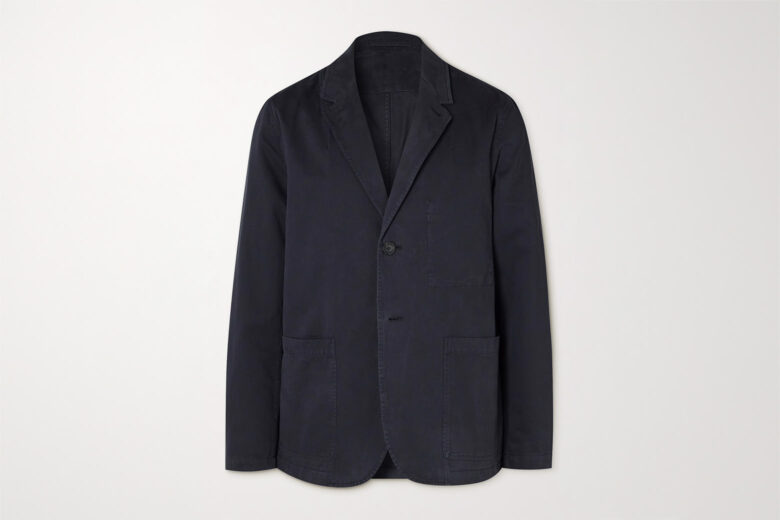 We get it. You probably have enough blazers, and now, with hybrid working, you don't know what to do with them all. But this one is different from any of the others you own.
The Mr P blazer is less of an office staple and more of an everyday staple. The cotton-twill material and unstructured silhouette allow for more casual styling, pairing beautifully with a simple tee, relaxed slacks, and slides.
However, the traditional blazer elements still give it that elevated edge, making the organic cotton blazer a more refined choice than a denim jacket or run-of-the-mill cardigan.
Best for: Always turning up styled like a boss.
Mr P Jaques Derby Shoes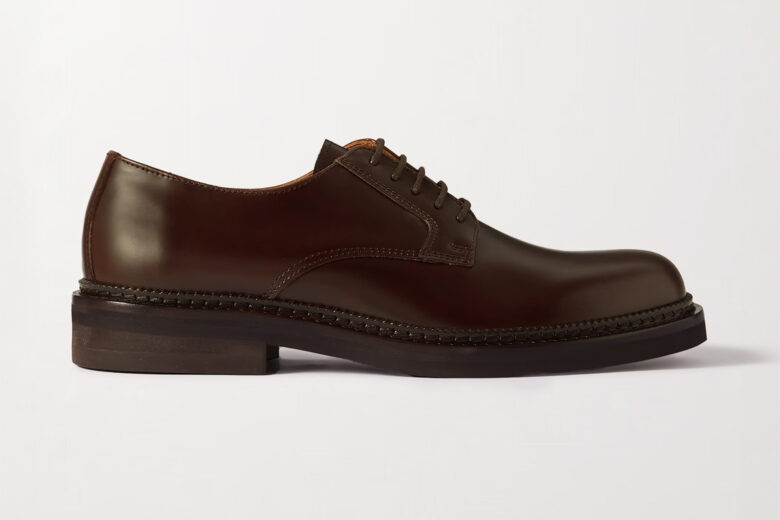 Finding smart-casual shoes to go with everything (your white sneakers don't count) is no small feat (pun intended.) That's why we're so thrilled about this pair by Mr P.
The Jacques derby shoes are an incredible capsule investment. Made from quality, hard-wearing leather, they're engineered to outlast multiple seasons of wear. The sturdy soles and soft materials are more comfortable than most other brands we've tried.
The Jacques shoes feature all the quintessential Derby details, such as a lace-up system and exposed stitching, making them more relaxed than Oxfords but more refined than your overworn sneakers.
Best for: Moving up the sartorial ladder step by step.
Mr P Cashmere Rollneck Sweater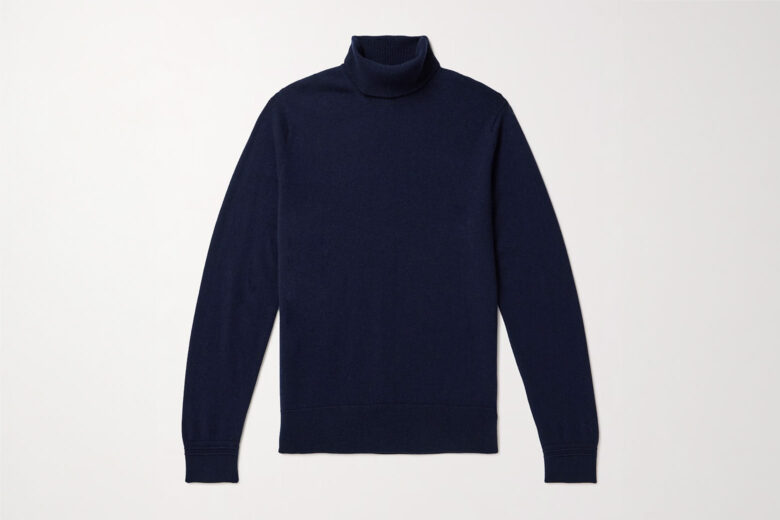 How do you say you're a sophisticated man without trying too hard? You throw on this rollneck sweater by Mr P and let the cashmere do all the talking.
The more fitted silhouette is effortlessly elegant, and the ribbed trims add that final touch. The versatile aesthetic is worthy of your carefully curated capsule wardrobe and can be worn differently on repeat without anyone knowing that it's the same sweater.
Unless they have a penchant for premium materials and this cashmere sweater is bound to catch their eye. Unlike many other brands, it's irresistibly soft and doesn't scratch, so you don't have to wear anything underneath.
Best for: Oozing sophistication while staying warm.
Mr P Oxford Dress Shirt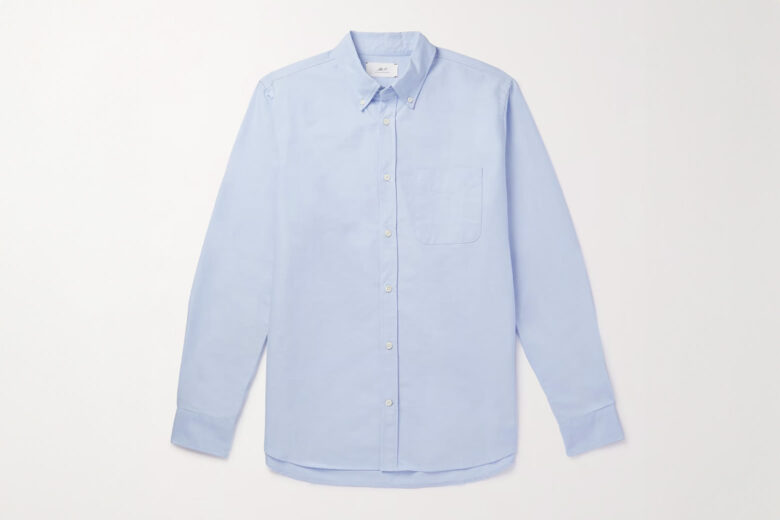 The ultimate smart-casual shirt, there's nothing this Oxford shirt can't do. Made using the highest quality cotton, the simple silhouette is weighty enough to wear throughout cooler months, but the natural fiber is also incredibly breathable, eliminating the possibility of embarrassing sweat patches.
Refined finishes, such as mother-of-pearl buttons, speak to the polished nature of Mr P. And while the white version is equally versatile and timeless, we especially love this Oxford dress shirt in light blue.
Best for: Making a great first impression.
Mr P Larry Bio-Based Sneakers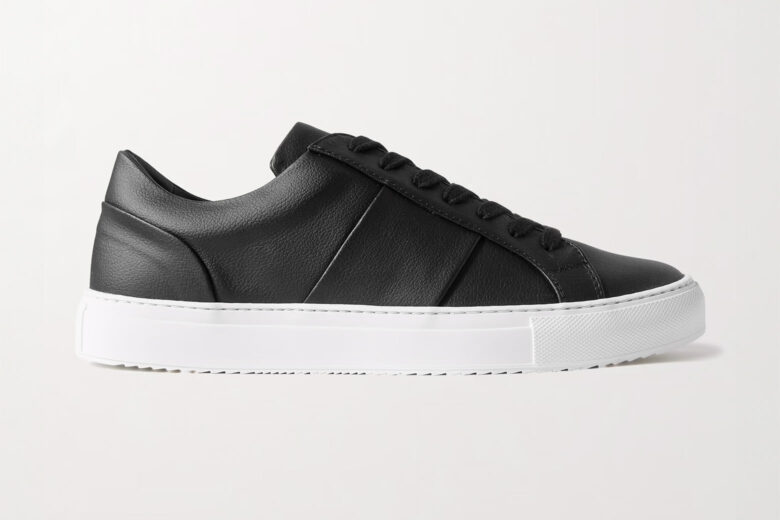 If wine production byproducts can become such a striking pair of luxury sneakers, you definitely can step into any shoes you want (well, preferably these ones).
Lined with breathable recycled microfiber, the bio-based sneakers are as light and comfortable to wear as they are to the environment. Which says a lot, considering the shoes' featherlight carbon footprint.
When it comes to style, the Larry sneakers are equally impressive, giving your worn-out white sneakers a much-needed reprieve. They're just as versatile, but we love the black silhouette on a white sole to affirm our style in black and white.
Best for: Dipping (covering) your toes in eco-friendly fashion.