Think of Italy, and you'll immediately be awash with visions of Mediterranean glamour and that irresistibly sweet art of living.
Arguably the world's most stylish nation, Italians have a unique take on style and life—at once effortless and artfully put together—that has us captivated. Really, their impeccable taste makes their entire wardrobes and homes instant mental "Add to cart."
Luckily, we found an online luxury destination that is (1) molto Italiano and (2) filled with a perfectly curated mix of fanciful and timeless pieces for people who enjoy the finer things in life.
LUISAVIAROMA is where trendsetters curate their outfits, discover of-the-moment designers, and generally exert their style prowess. With worldwide shipping, LUISAVIAROMA—available in 9 languages—makes Italian flair accessible to everyone, no matter what your postcode. Prego!
Headquartered in Florence, Italy, LUISAVIAROMA is your all-inclusive luxury pass to the world's finest brands. Gucci? Of course. Bottega Veneta? Absolutely. Jacquemus? Mm-hmm.
With over 600 luxury brands on the menu, this luxury brand banquet is one to savour. Find exclusive pieces from both well- and lesser-known designers (who knows, they might be the next Prada), and concoct your outfits knowing the most discerning Italians have vetted them. And guess who gets all the compliments? (Hint: It's you)
Not only will your wardrobe enjoy a revamp la dolce vita style, but your bambinos and home interiors will reap the rewards of a (virtual) trip to LUISAVIAROMA. An online department store of the highest degree, they stock homewares, men's and women's fashion, shoes, bags, accessories, children's clothing—you name it. Whatever you desire, you'll find it here, with an extra helping of lively Italian edge on the house.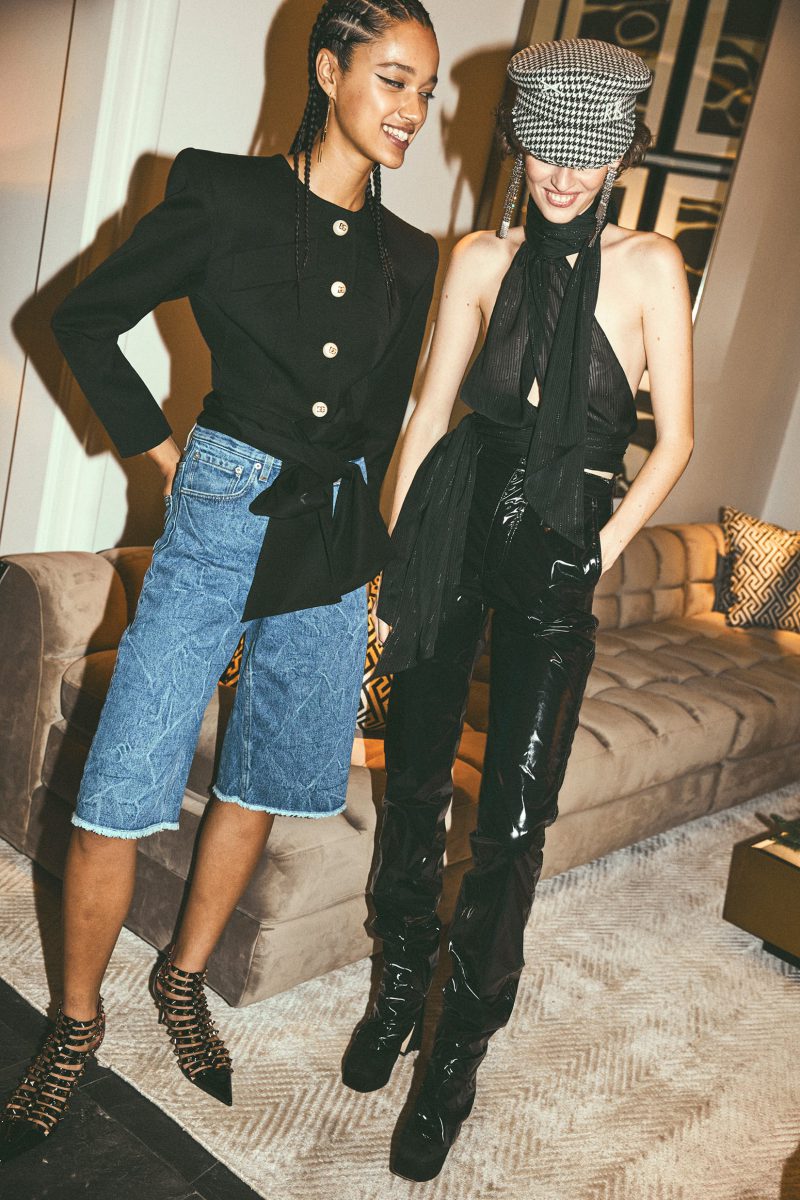 The luxury destination, and everyone's invited
From charming beginnings making straw hats in fin de siècle Paris to becoming the world's one-stop-shop for everything luxury, LUISAVIAROMA certainly deserves their prestige.
The eponymous Luisa—our Parisienne milliner—clearly had stylish genes, and we don't mean Levi's. Her grandson, Andrea Panconesi, nurtured the fledgling company back in the 1960s, securing LUISAVIAROMA as the destination for effortless Italian style.
Today, all that is left for you to do is pick your favourites: Say ciao to being green with envy and buongiorno to your newfound, enviable Italian flair.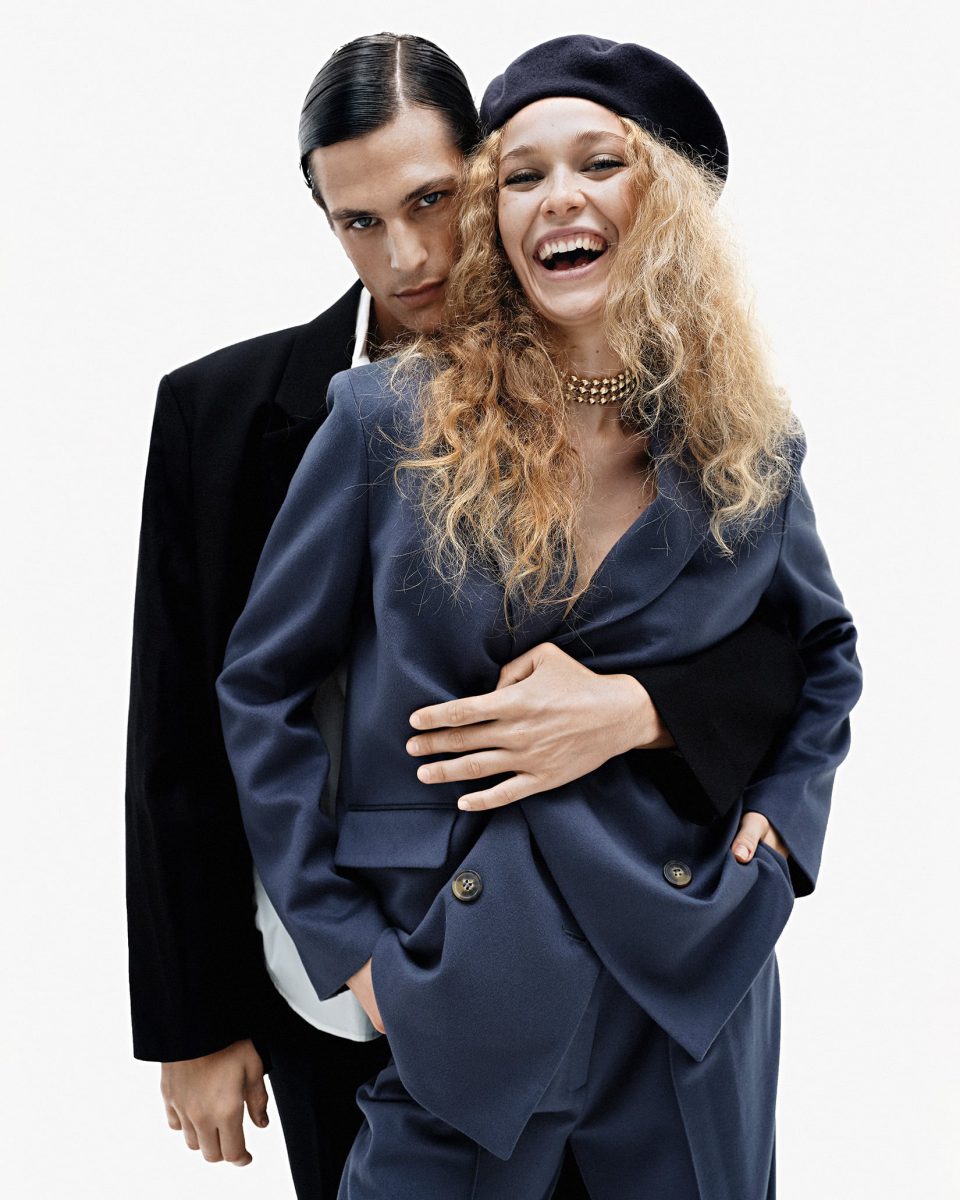 Men
With wardrobe essentials (from Loro Piana to Ermenegildo Zegna) to build the foundations of your everyday style to activewear sure to get you all the right gains, LVR offers inspiration by the (silver) spoonful.
And, if different is what you seek, don't miss the Palm Angels collection. Here you'll discover new tastes you didn't know you had: a cable knit jumper adorned with a beheaded teddy bear? Don't knock it till you try it. Or, for something a little sleeker but no less striking, check out the Amiri range. Statement cashmere and cutting-edge leather blazers rule the day, and it's just a click away.
OUR EDIT
Women
Whether you're revamping your whole wardrobe or picking out a statement piece for your next red carpet event, LUISAVIAROMA can read your mind.
From elevated essentials—think tees and leggings with a touch of luxe—through to a refined selection of accessories including it-bags worthy of Rodeo Drive (Balenciaga bag, come at us), the LVR women's collection has it all.
And, if you fancy slipping into something a little more—or a little less—comfortable, but gorgeous either way, the lingerie and loungewear sections are to die for. No matter the day, occasion, or your mood, LVR hits the spot in the sweetest of ways.
OUR EDIT
Kids
Granted, most kids don't know their Gucci from their Givenchy or their Moschino from their Maison Margiela, but with a helping hand from LVR, they'll be style icons in-the-making. Go eco-chic with the LVRSUSTAINABLE Kid's Selection, pick up their back-to-school garms, and browse the Mini-Me range—kid's outfits to match your own. In any other context, we might raise an eyebrow, but LVR makes it oh-so-cool.
For active kids, there's a terrific sportswear selection. Or, kit out their wardrobes with essentials like baby rompers, cute tees, and playground-suitable trousers and skirts. In short, with fashion—it's never too early to start.
OUR EDIT
Home
Endlessly perusing homeware stores IRL can be tiresome. Thankfully, LUISAVIAROMA is on-hand to make your shopping experience seamless. Just like exploring a department store—but without the cumbersome trolley—LVR categorises their selections by trend and by room:
Looking to elevate your WFH space? Head to the Office range. Need some chic outdoor furniture? You know where to head. And, if you're looking for accented pieces to complement your existing interiors, or you're starting afresh, pick your trend of choice and run wild. From Minimal Design to Scandinavian to Boho Chic, you're sure to find your flavour in a hot minute.
OUR EDIT
Sustainable selection: conscious pieces at LVRSUSTAINABLE
Sustainability is sexy. And no one knows it more than LUISAVIAROMA.
Presenting the world's best sustainable brands and making cool collaborations with non-profits and charities, all while shedding light on environmental issues, LVRSUSTAINABLE is vivacious and virtuous. Discover wear-forever essentials, statement pieces, stand-out home decor and more, without a trace of guilt. Um, fashion and integrity points? We think: yes.
OUR EDIT
The LVR Sneakers Club gets you access to exclusive sneakers
Naturally, shopping for sneakers is always a worthy pastime. But LUISAVIAROMA adds a certain edge. Join the LVR Sneakers Club and gain early access to the hottest drops and exclusive sneakers (looking at you, Nike Air Jordans and Yeezys) sure to put a spring in your step. Simply enrol in the LVR Privilege programme, earn 1000 LVR points, and the door will be opened wide for you.
But even then, it's no done-deal: upon gaining entry to the Sneakers Club, you'll pick out the sneakers of your dreams—and trust us, they'll be there—and enter the raffle. Only then will you have the chance of claiming ownership of your perfect pair of sneakers. But hey, you've got to be in it to win it, right?
Frequently asked questions about LUISAVIAROMA
Where is LUISAVIAROMA located?
LUISAVIAROMA's HQ is in the historic city of Florence. However, there's no flight necessary to shop there—simply head to their website for instant access to the finest designers.
Where does LUISAVIAROMA ship from?
Italian through-and-through, every item is dispatched from the Florence warehouse. Bringing the best of Italy right to your door, the clothes, shoes, bags, and everything else comes directly from the fashion epicentre.
How long does it take for LUISAVIAROMA to ship?
Readily-available items will be shipped in just 1 to 2 days, while pre-ordered items are shipped as soon as they're received by the warehouse. Depending on where you live, orders can take 1 to 2 days to arrive (for the US, UK, and Europe), while Australians can expect to receive theirs in around 7 days.