Say hi to the new kids on the block: knotless braids. This hairstyle has taken leaps and bounds across the beauty space in recent years, and for good reason. Protective, versatile, and easy to wear however you'd like, knotless braids are a failsafe extension choice for black hair. Witnessed on A-listers from Zoe Kravitz to Beyonce, knotless braids have cemented their place in the sphere of the most stylish and influential women in the world. So, aside from the mountain of celebrity endorsement, why should you make the switch? Well, read on, ladies:
With their counterparts, box braids, experiencing all measures of less-than-positive press recently, knotless braids have overtaken their formerly ubiquitous cousins. Why? Well, knotless braids cause far less tension on the scalp, so you'll avoid that pesky tugging, pulling, and snagging you may have experienced with box braids.
Creating a seamless transition between your natural hair and the hair extension, knotless braids look au natural, so nobody will be any the wiser (well, aside from the fact your hair has miraculously grown 10 inches overnight). By gradually braiding the extensions into your natural hair, knotless braids are more gentle, kinder, and overall more natural-looking. Sounds too good to be true, right? Surely, there's a catch:
Well, surprise—the only catch is this: you'll spend a little longer than usual in your stylist's chair. That's it. Depending on the volume and desired length of your knotless braids, you can spend between 5 and 9 hours. So, a whole day at work, basically—and nobody's said you can't bring your laptop.
So, cut your hair and scalp the slack it deserves, and opt for knotless braids, instead. We've tied together the ultimate guide to the best knotless braids to have you calling your stylist at the first instance.
The 25 best knotless braids style
Mini Knotless Braid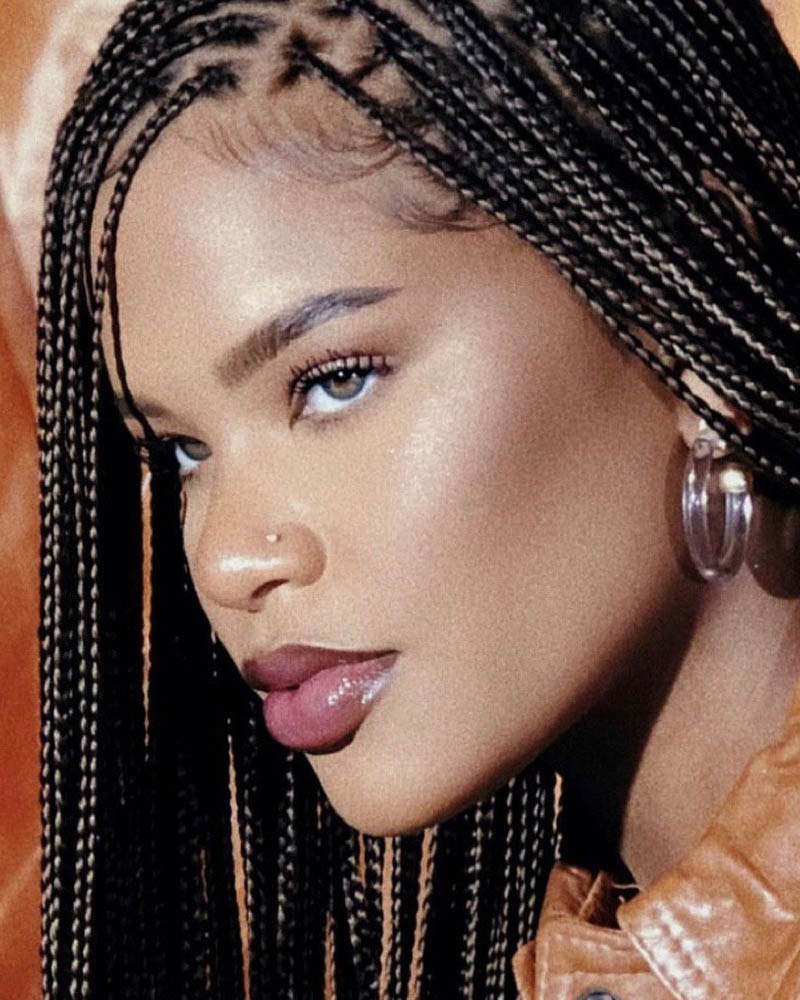 Small Knotless Braid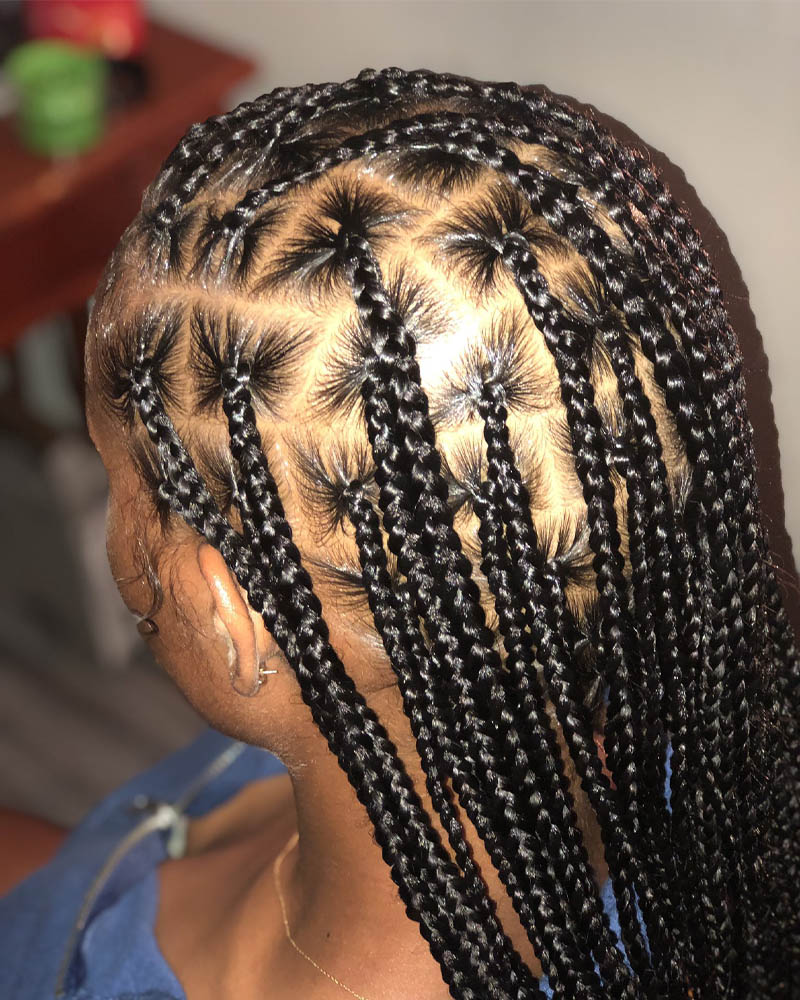 Medium Knotless Braid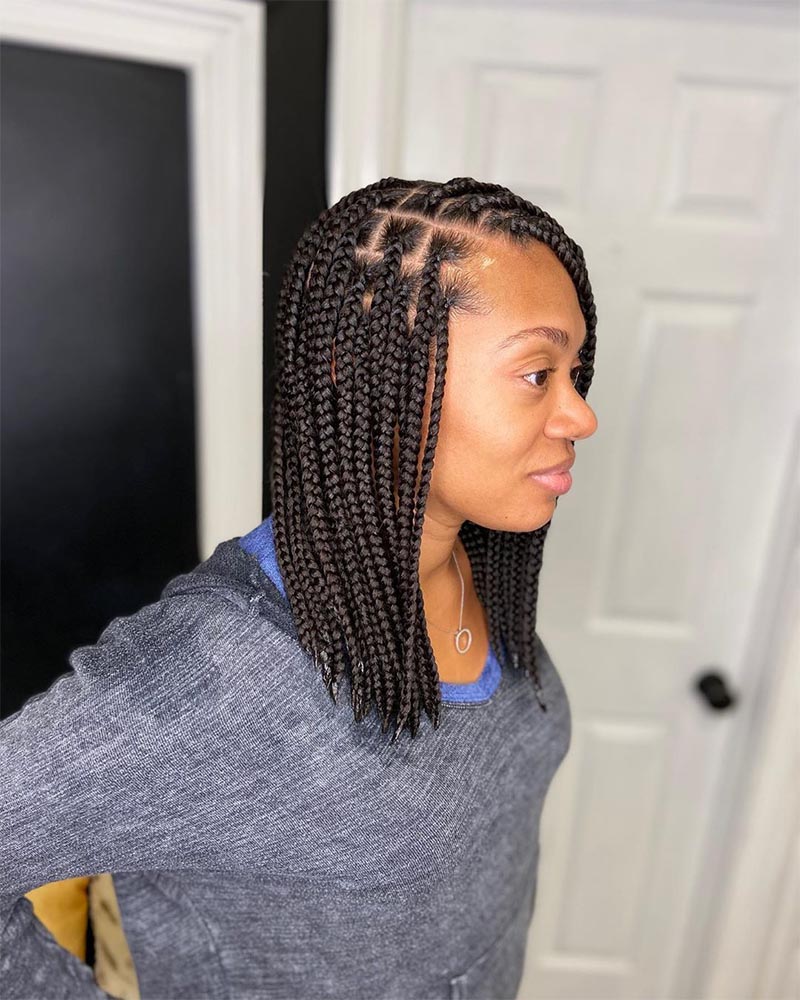 Large Knotless Braid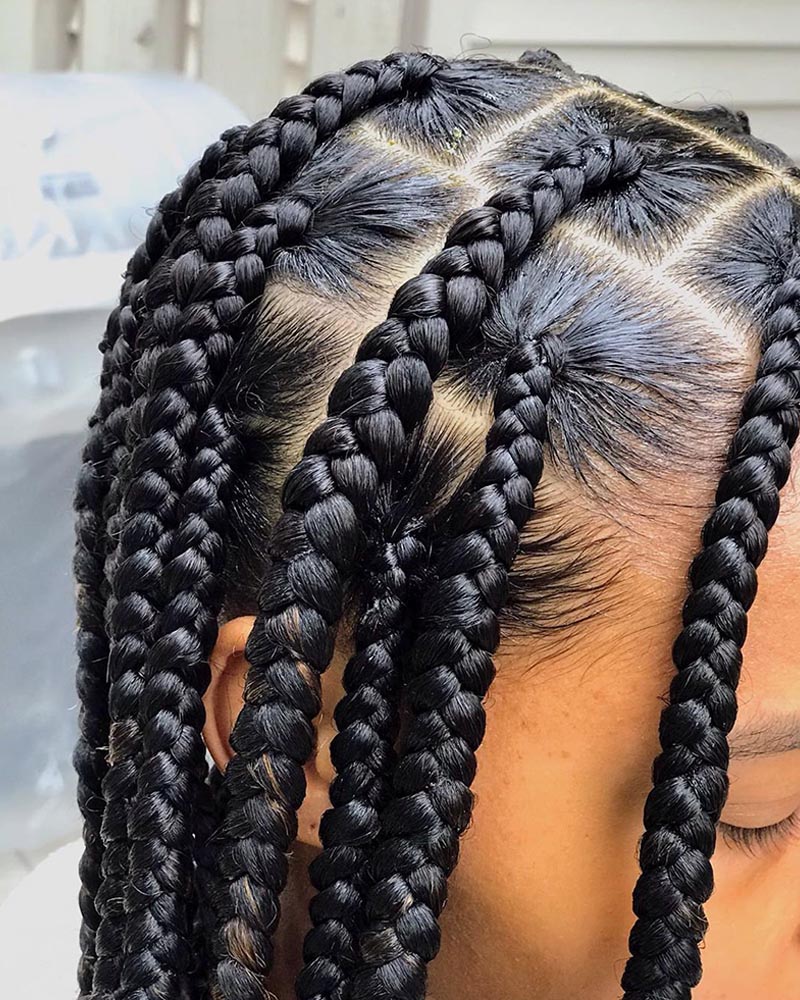 Knotless Box Braids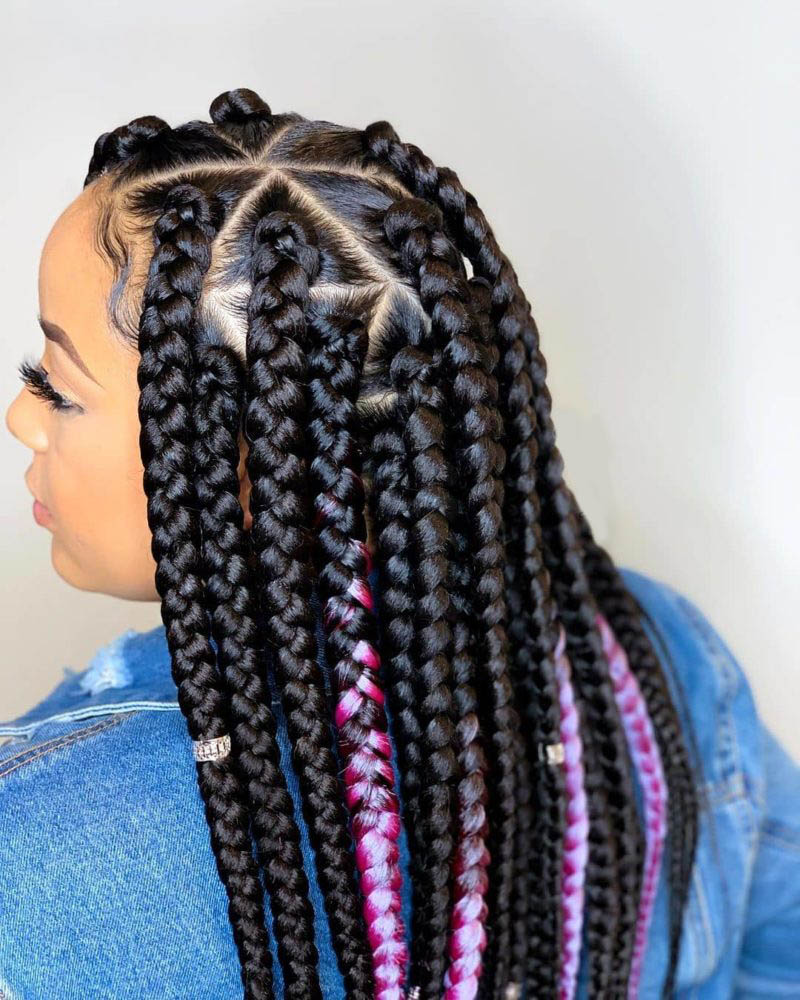 Knotless Braid With Curly Ends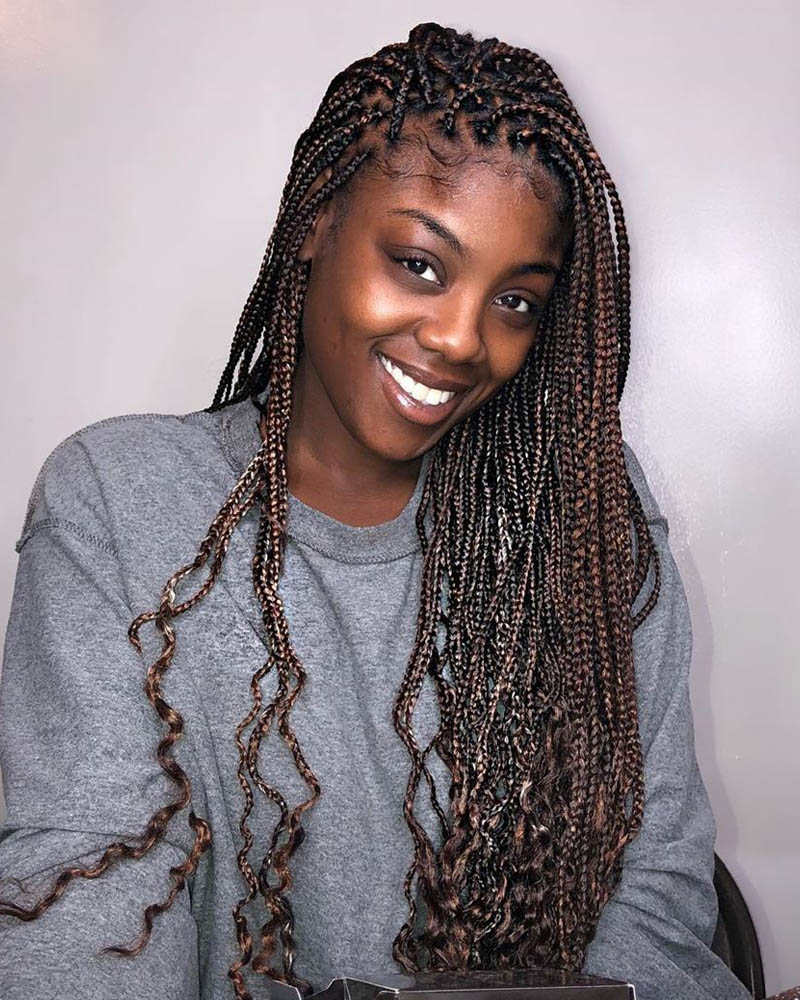 Knotless Braid With Loose Curls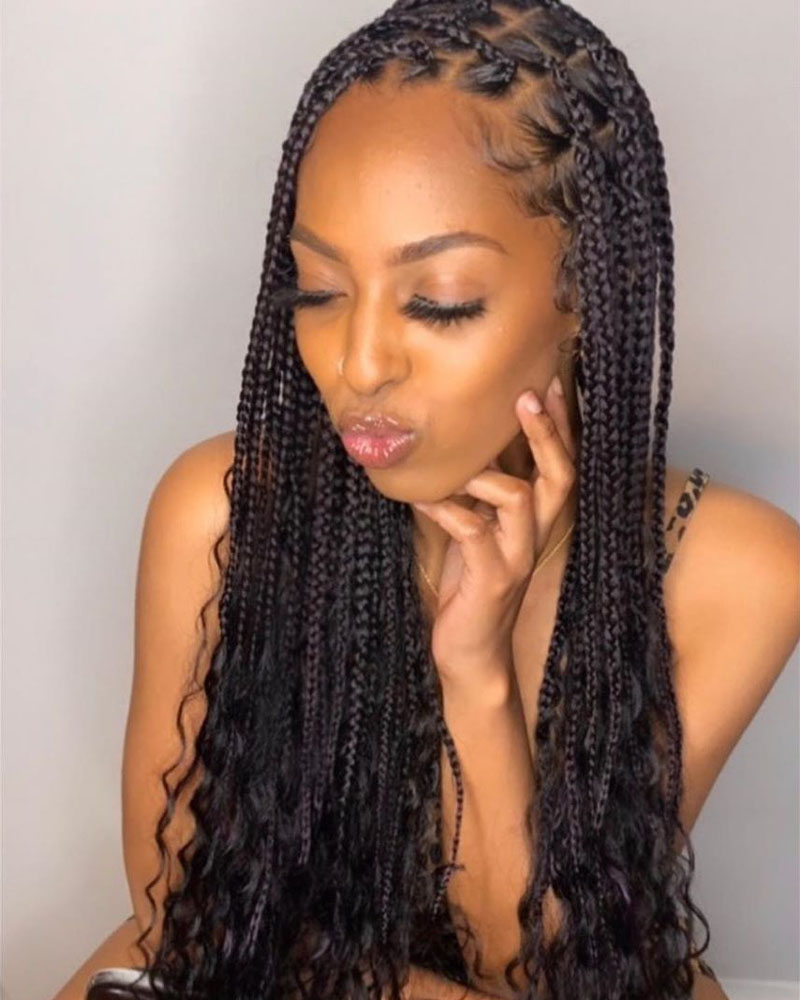 Half-step Braid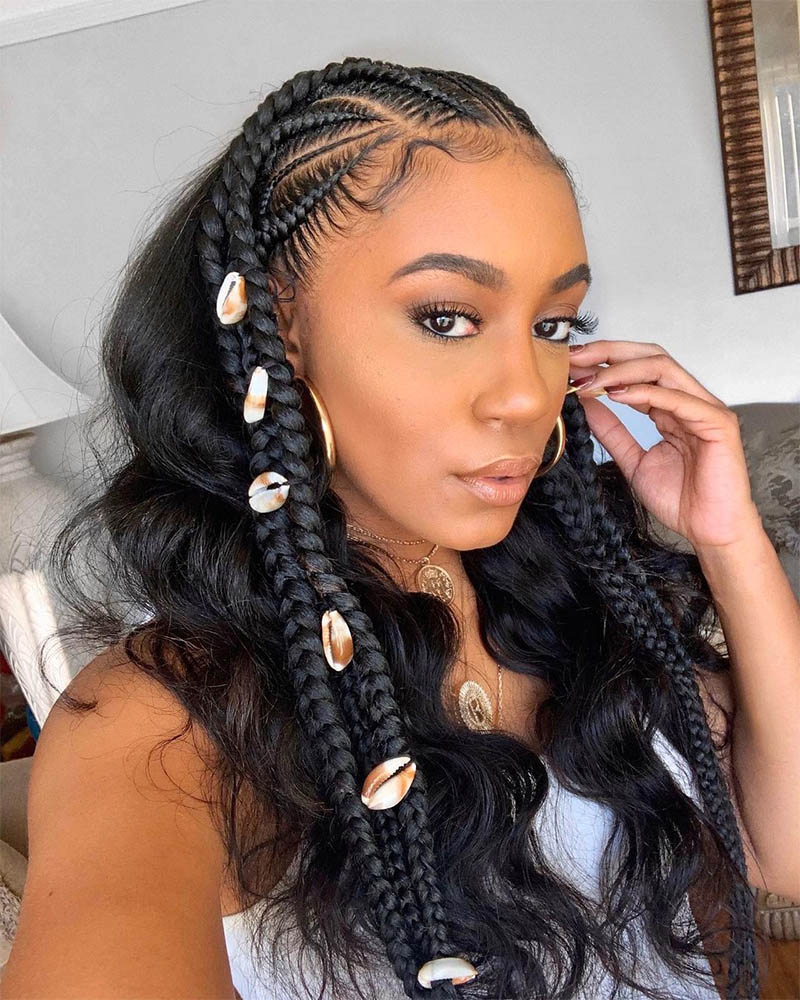 Knotless Braids with Beads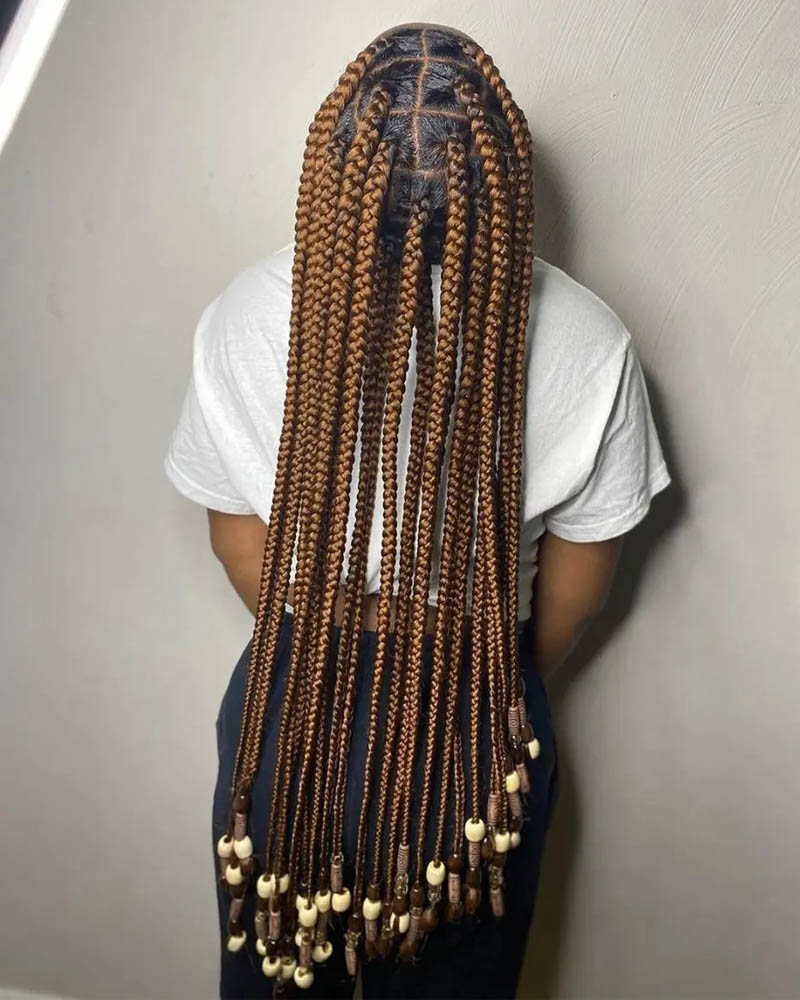 Bohemian Knotless Braids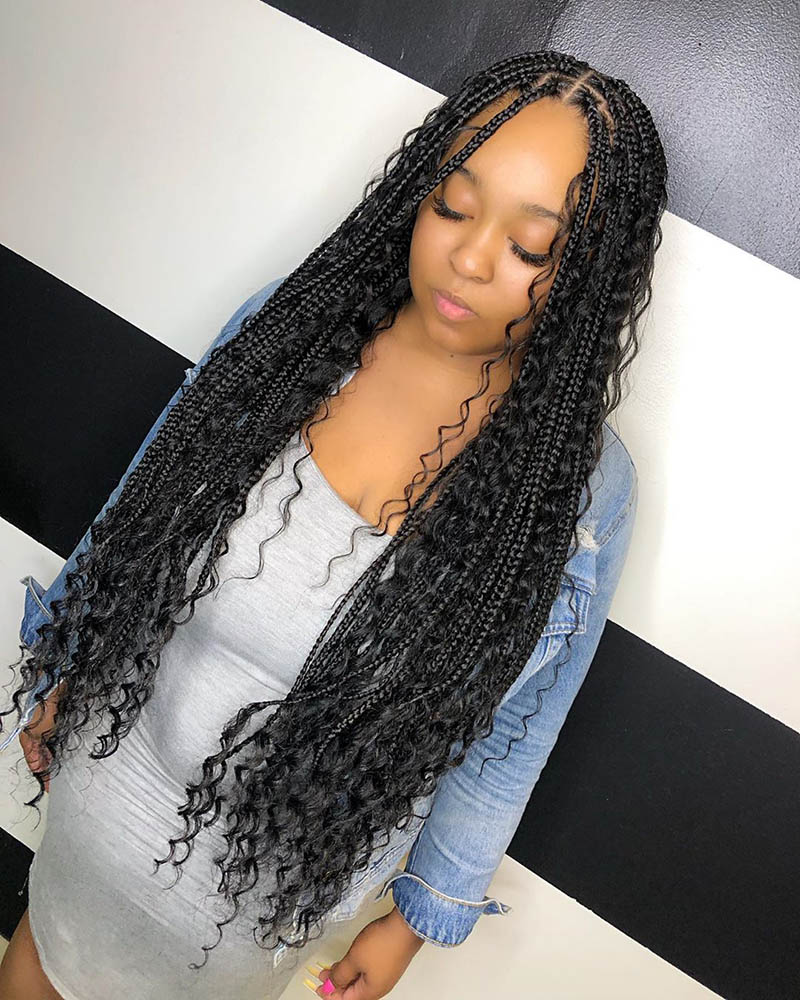 Knotless Braids in a Bun Cornrows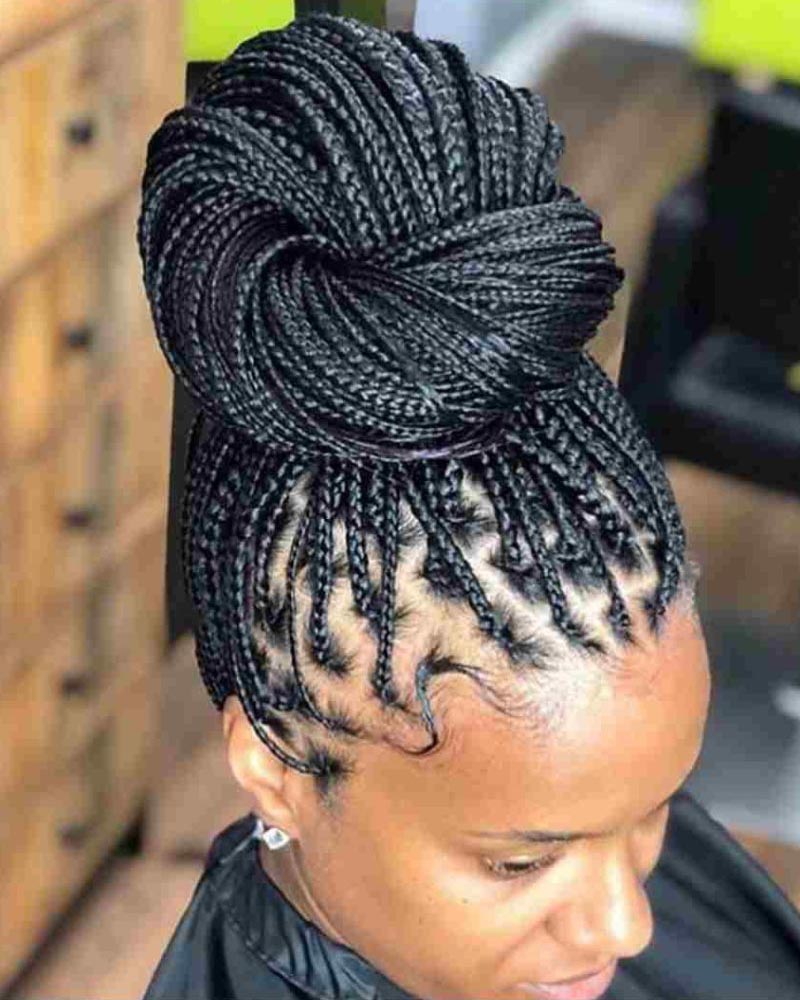 Knotless Braids in a Ponytail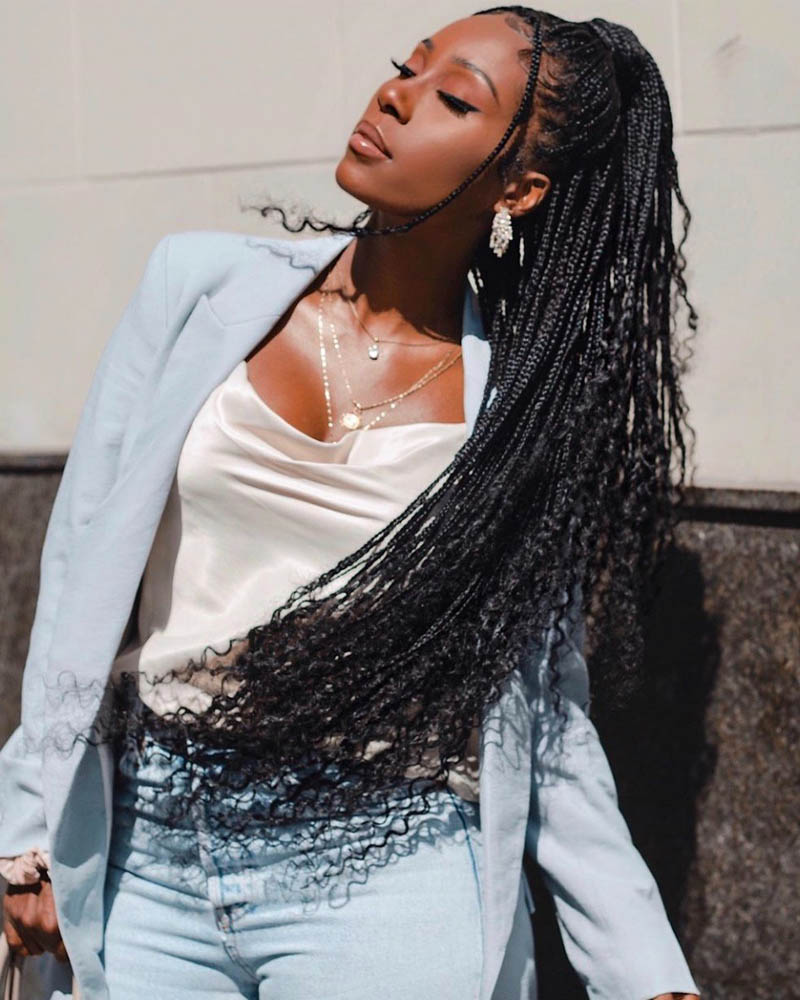 Waist Length Knotless Braids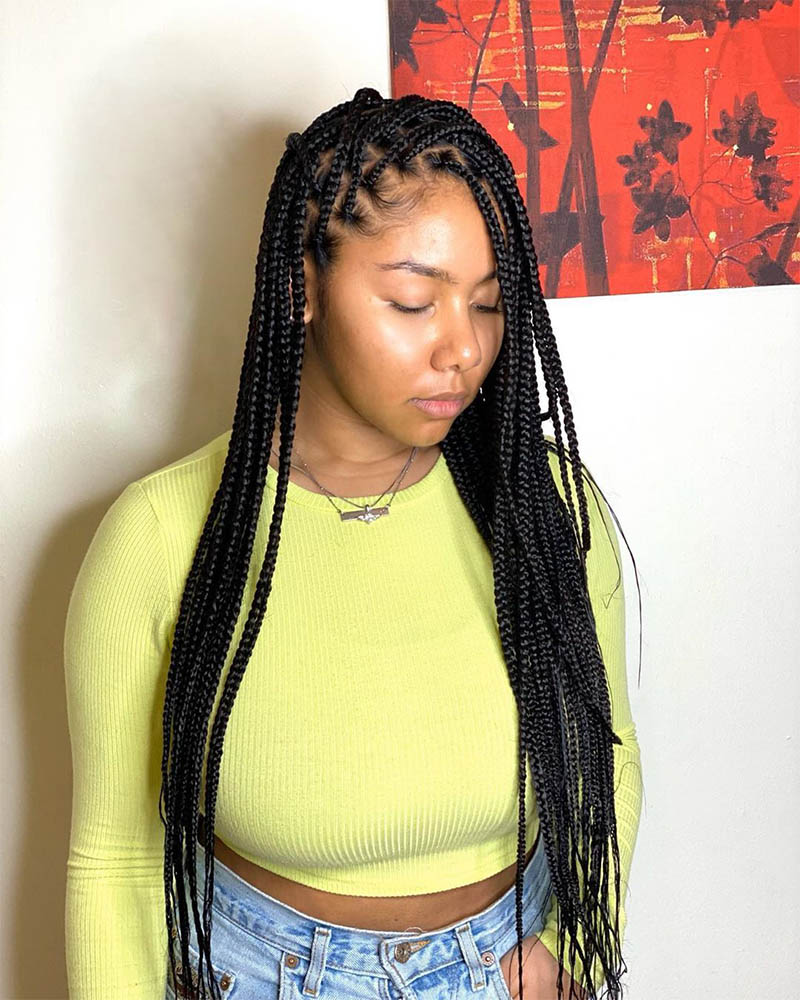 Triangle Pattern Knotless Braids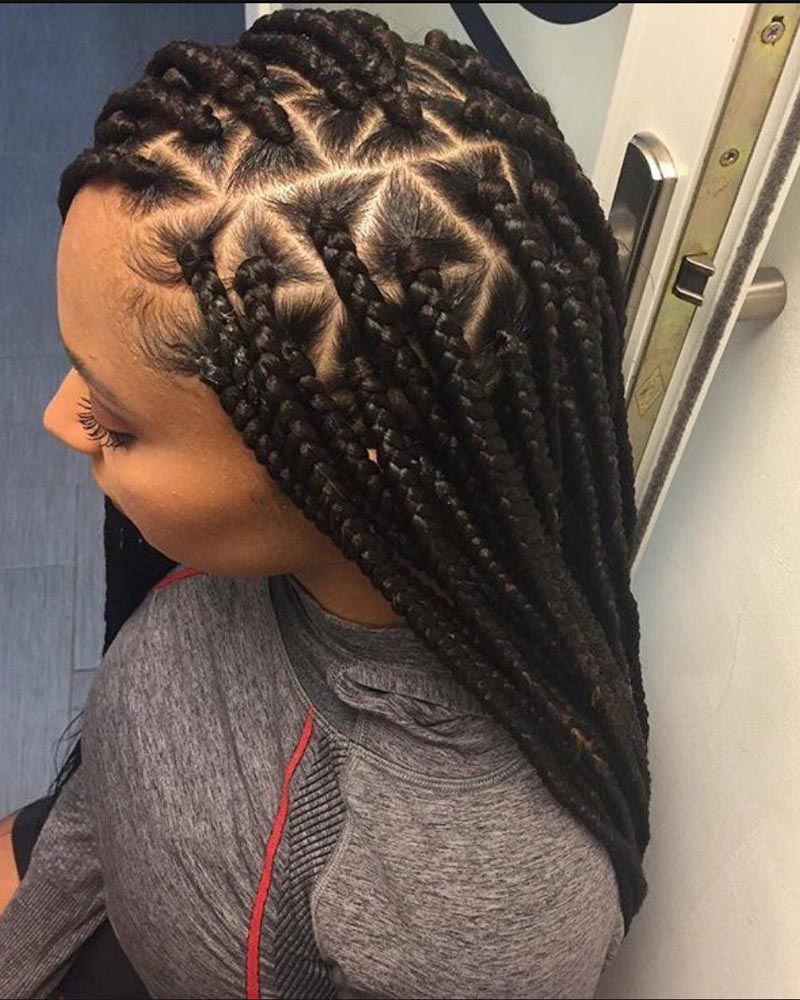 Jumbo Knotless Braids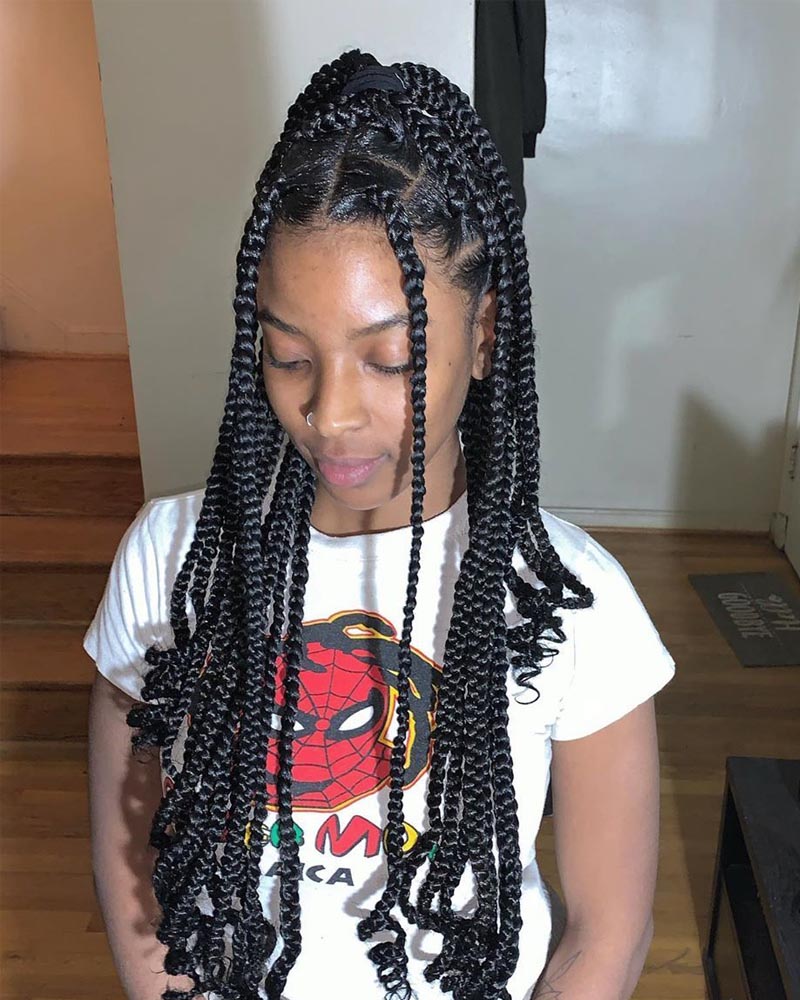 Half Up Half Down Knotless Braids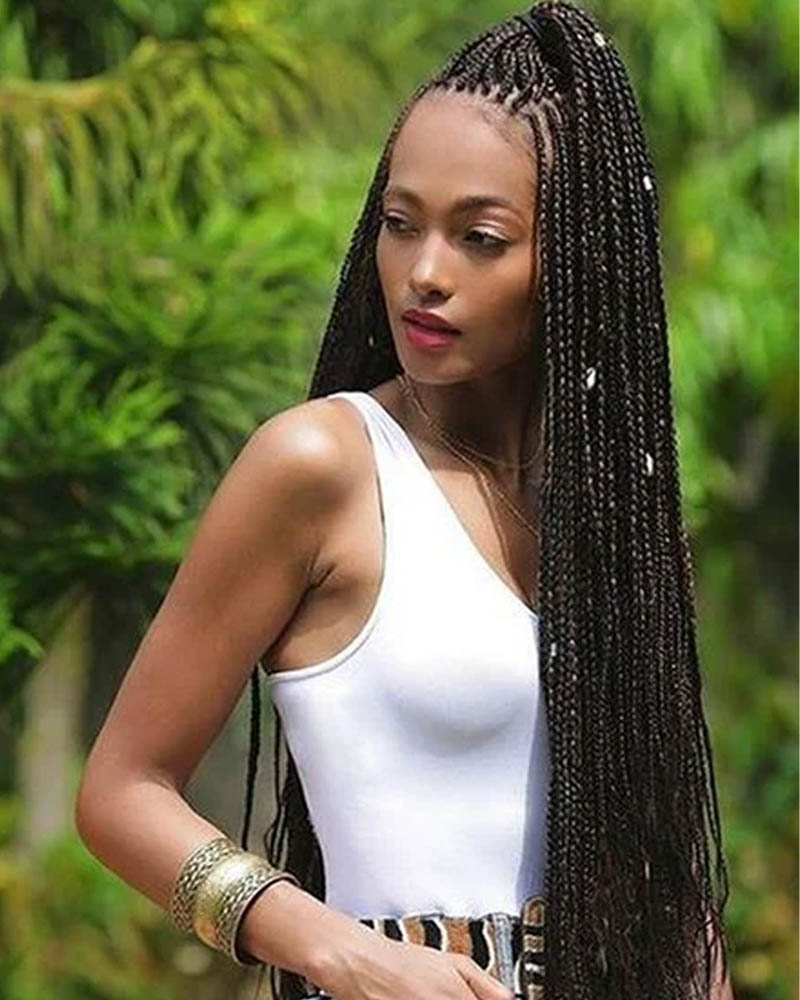 Red Knotless Braids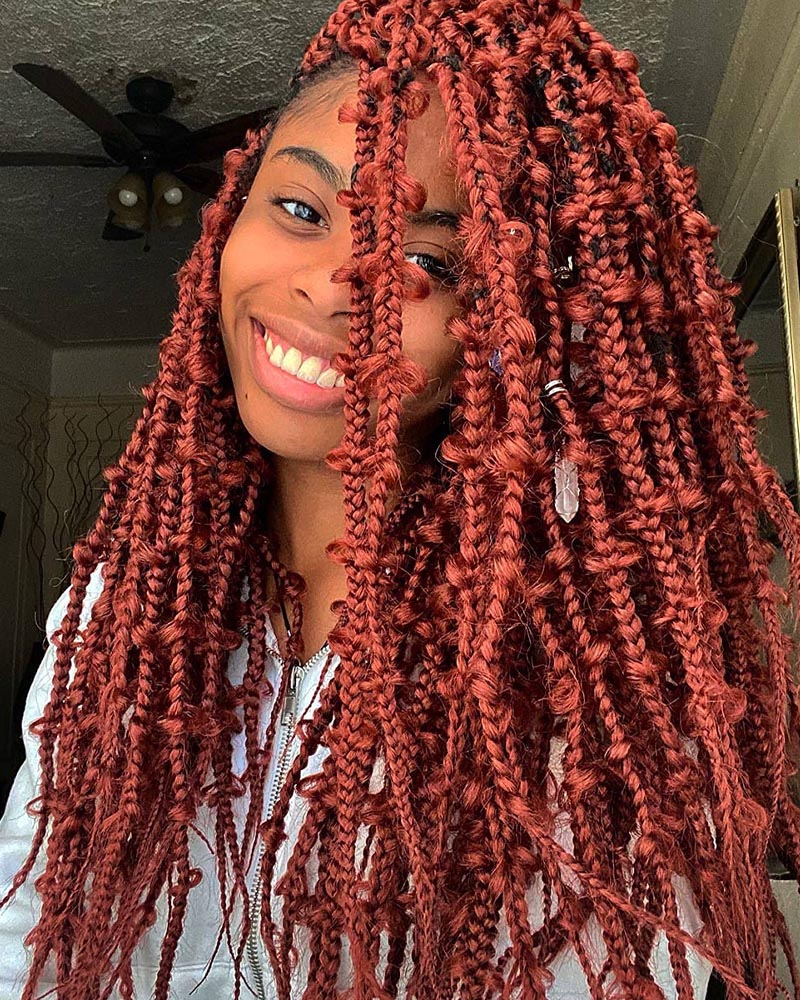 Blonde Knotless Braids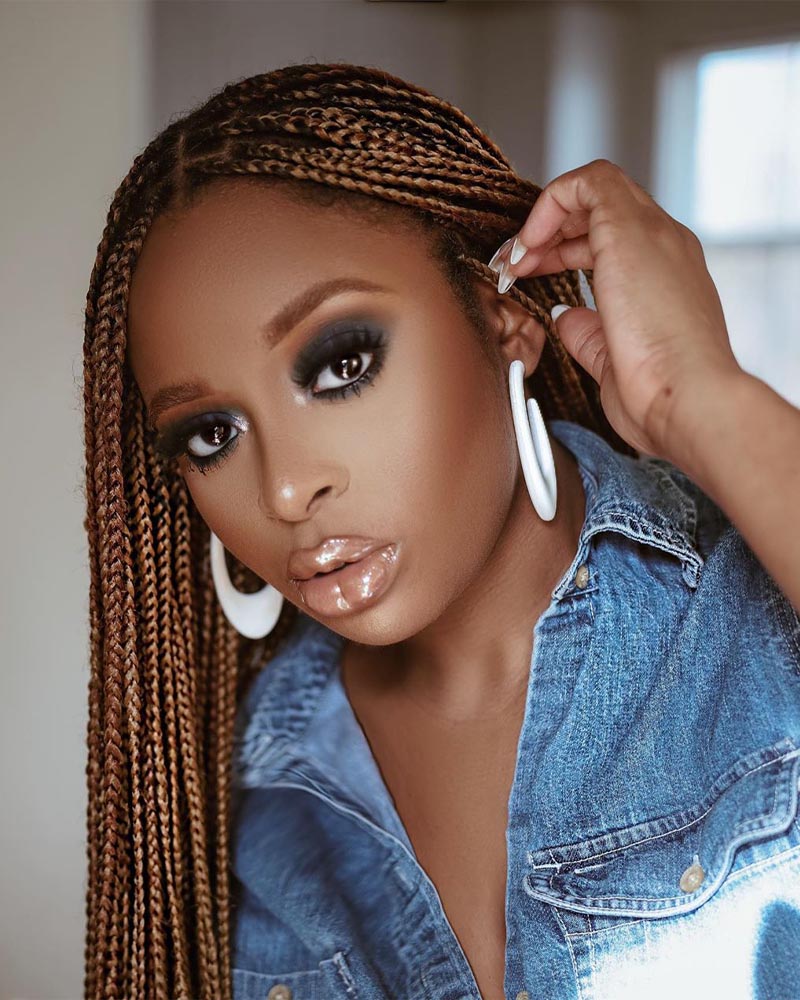 Purple Knotless Braids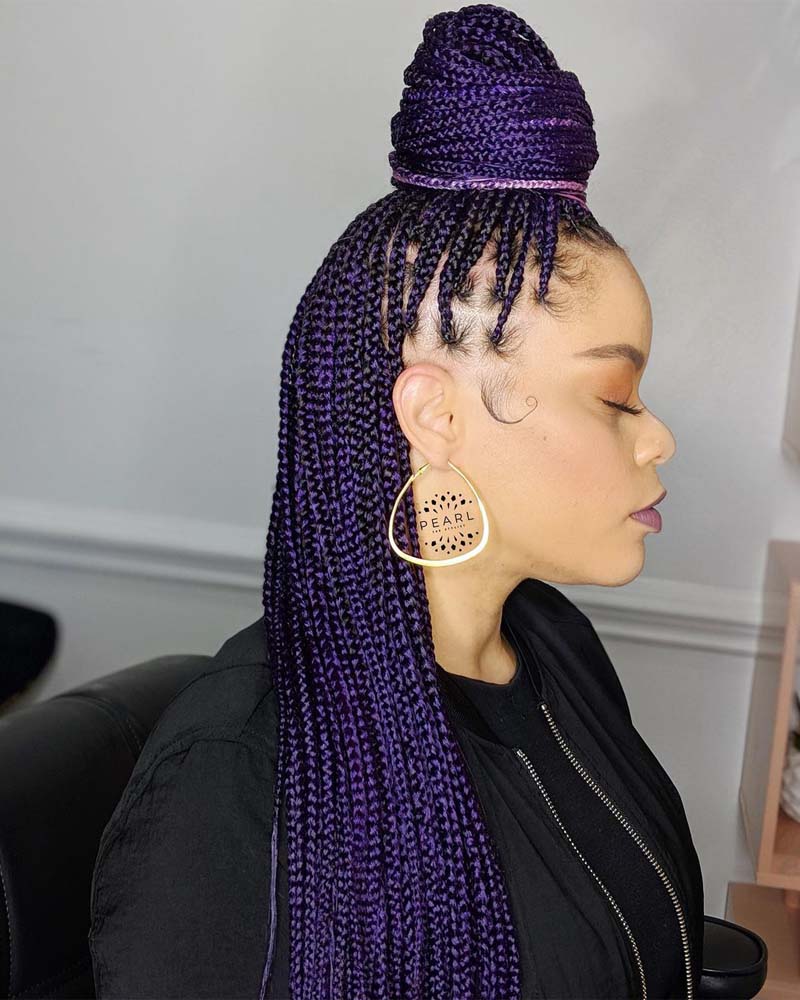 Burgundy Braids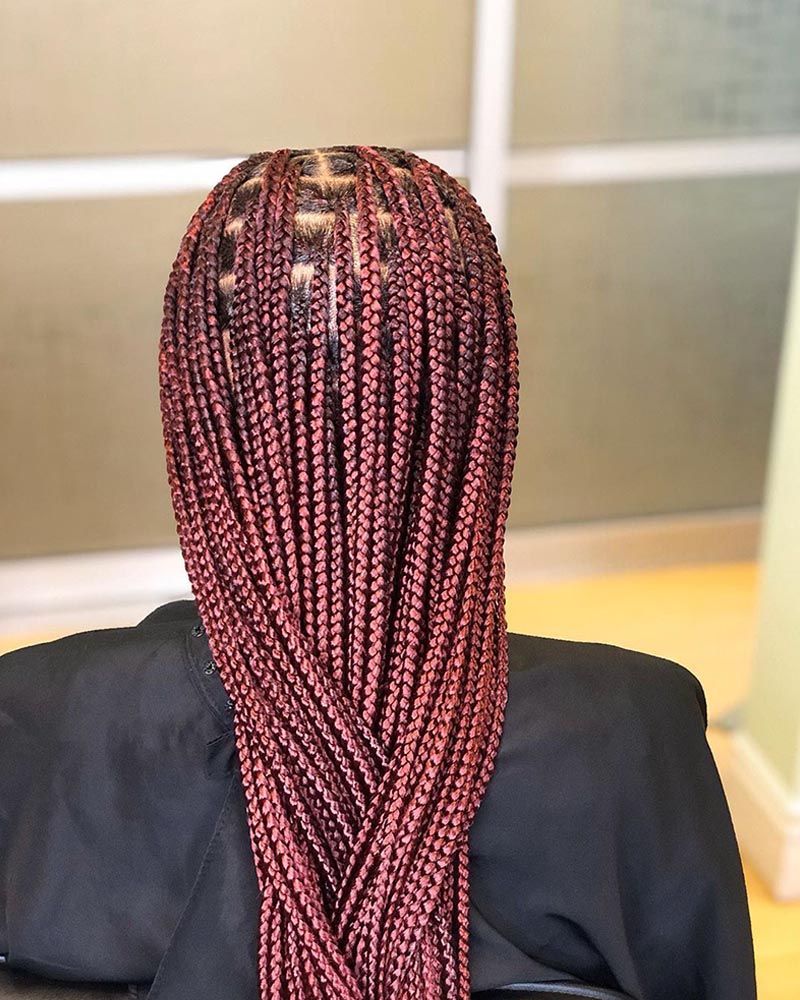 Ombre Knotless Braids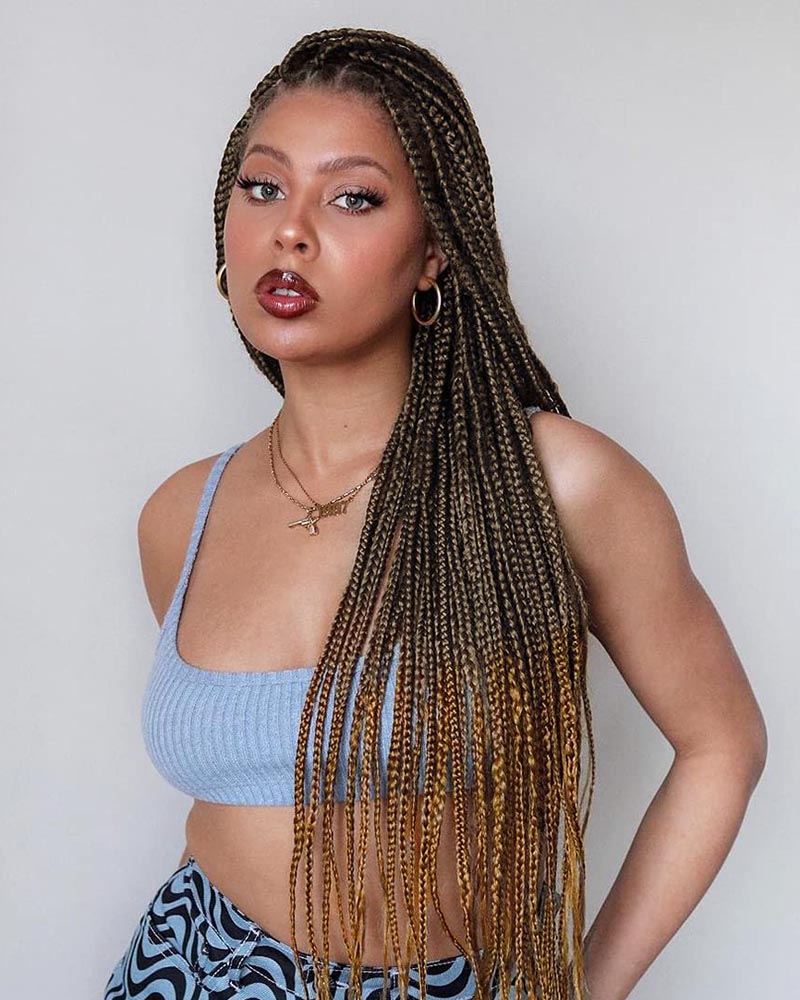 Brown Knotless Braids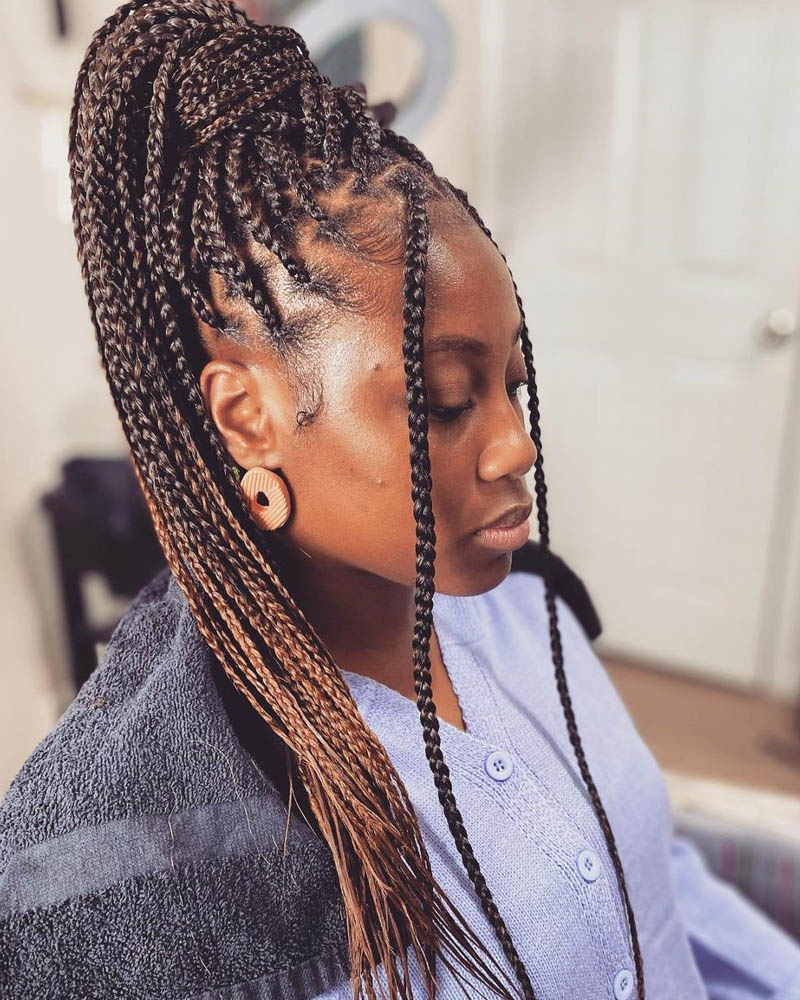 Scant Knotless Braids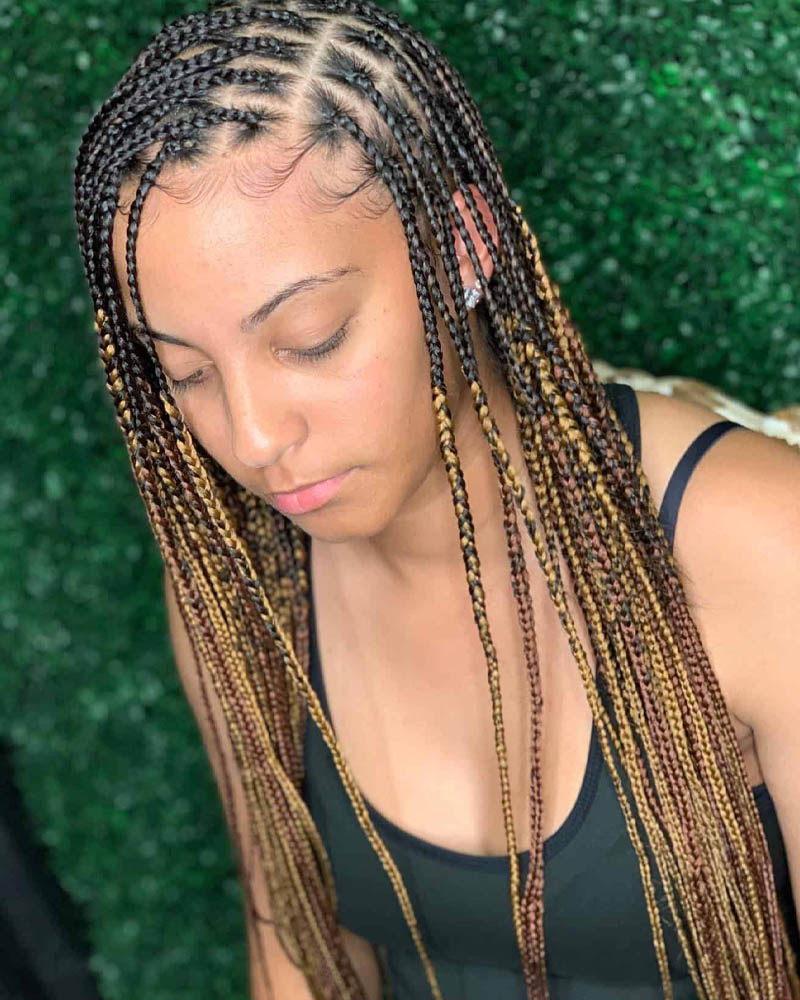 Knotless Lob With Beads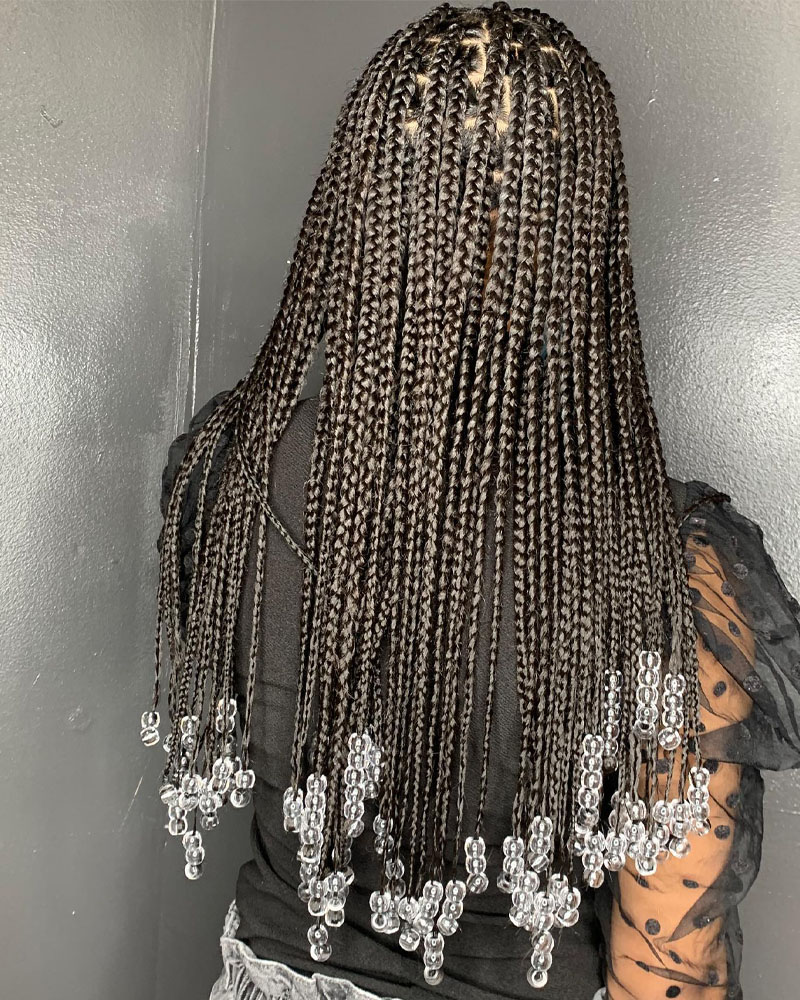 Box Braids Styled Sideways