A slim two-wheeled way to zip across varied terrain; the air whipping around you; the ability to swerve in and out of obstacles seamlessly. The best electric motorcycles of 2021 offer a heady thrill.
And with several commuter motorbikes now available, they also offer an efficient and economic way to get where you need to go for your daily commute.
Electric motorcycles promise the power you crave from a performance or production motorcycle – with a fraction of the environmental impact. Speed, but make it sustainable.
As the years go by, we're seeing EV motorcycles get faster, lighter, safer, and more intelligent. This year is no different: In our 2021 rankings, we have stylish motorcycles, motorbikes with AI and autonomous driving features, and the quickest recharge times we've yet seen.
Interested in experiencing the joy of riding a motorbike without having to change your oil or fix a leaking gasket? You're not alone. Here, we present the 13 best electric motorcycles to look out for in 2021.
The best electric motorcycles of 2021
1. Harley-Davidson LiveWire: Overall best electric motorcycle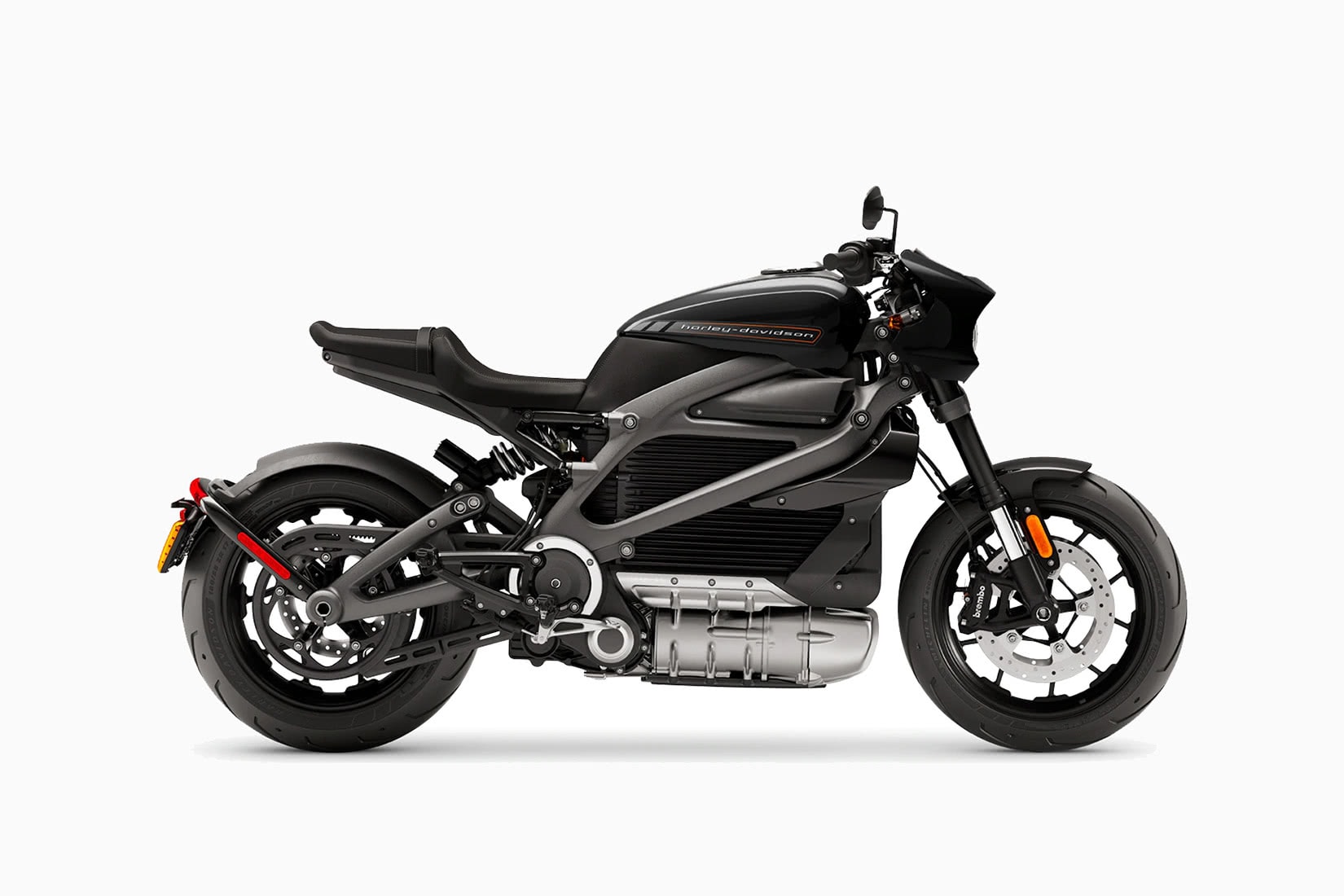 It is, perhaps, no surprise that the best overall electric motorbike comes from such a popular-yet-fabled brand as Harley-Davidson. Its bikes are known to offer top quality and outstanding performance.
Its electric motorcycles are no different. The LiveWire cycle, powered entirely by batteries, has the same ability to accelerate as any of Harley Davidson's gas-powered equivalents – a hugely important factor in a motorcycle, a vehicle purchased often for the thrill and the fun of high-powered speed. With the LiveWire, you amp up your sustainability, without sacrificing your bike's stats.
Easy to handle, comfortable, well-built: This motorbike offers something for everyone. It's got excellent suspension and shocks, which makes for as safe a ride as a motorcycle can provide.
With an acceleration of 0-60 mph (0-100kph) in three seconds, the Harley-Davidson LiveWire measures up to many of this year's hypercars. The electric Harley offers a range of 146 miles (or 234 km) and a top speed of 95 mph / 153 kph. And its on sale for less than $30,000.
Price: Starting from $29,799
Website: www.harley-davidson.com
2. Zero SR/F: Best value motorcycle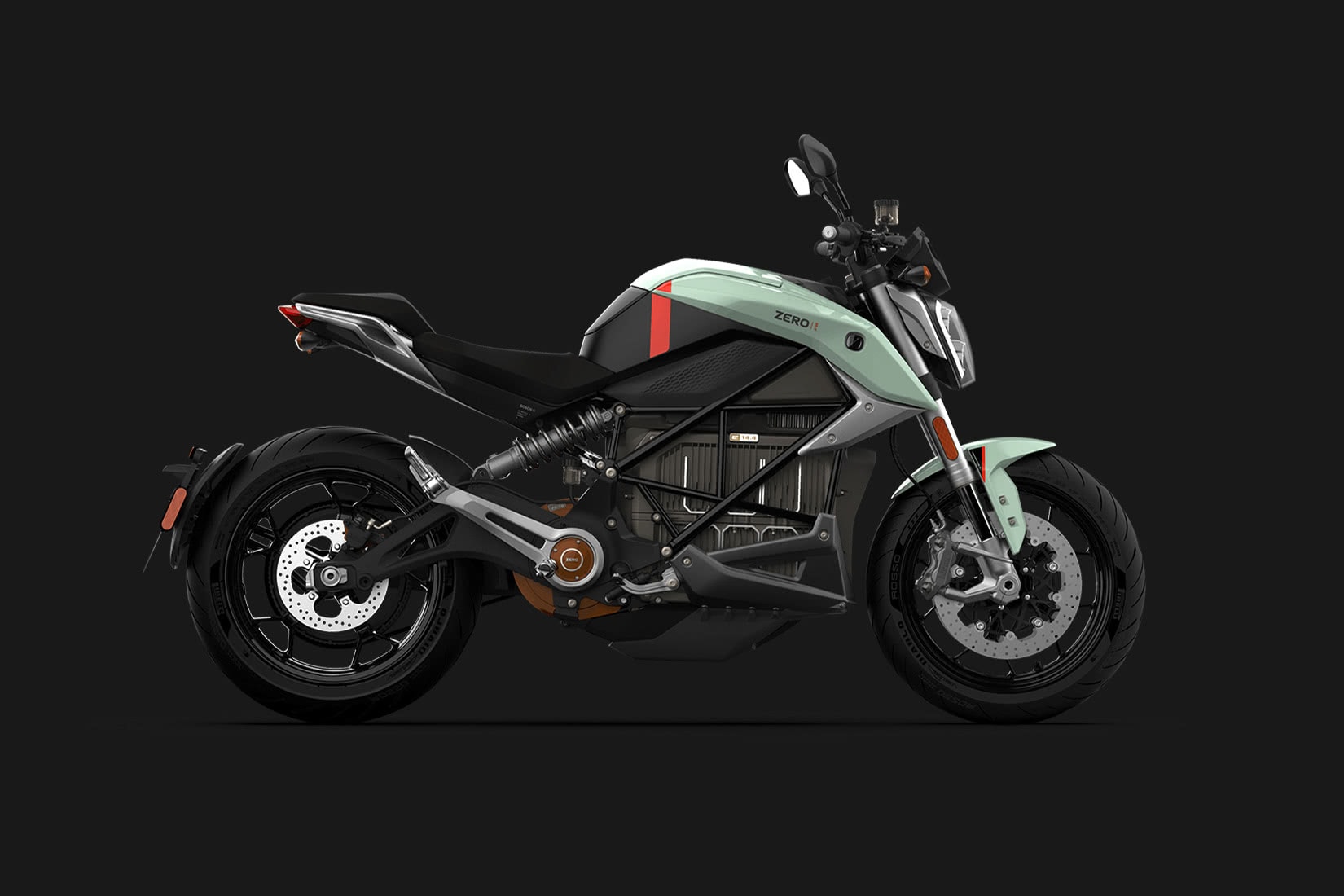 While the near-$20K price tag on this motorcycle doesn't necessarily render it the cheapest of the bunch, the collection of features, impressive stats, and skilful manufacturing represented by the Zero SR/F make it a valuable buy for anyone looking for a good electric motorbike.
The previous model SR/F was a 'halo product' for Zero Motorcycles; the brand meant it to present the height of the company's capabilities – and to lead the way for EV motorcycles of the future. As such, they poured all of their knowledge and expertise into it. This motorbike has a ZF14.4 kWh lithium-ion battery, as well as a ZF75-10 compact motor. This lends the bike class-leading power (as claimed by Zero Motorcycles) and extremely competitive range.
An acceleration of 0-60mph (0-100kph) in less than 3.5 seconds; a top speed of 124 mph / just under 200 kilometres per hour. Joining this bike's impressive stats is instantly intriguing styling. The bike looks light and nimble (and it is, at under 300 pounds), and its classic look lets this bike blend in with high-performance gas-powered bikes with ease. An electric motorcycle for sale below $20,000 is a great deal too.
Price: Starting from $19,990
Website: www.zeromotorcycles.com
3. Arc Vector: Best premium motorcycle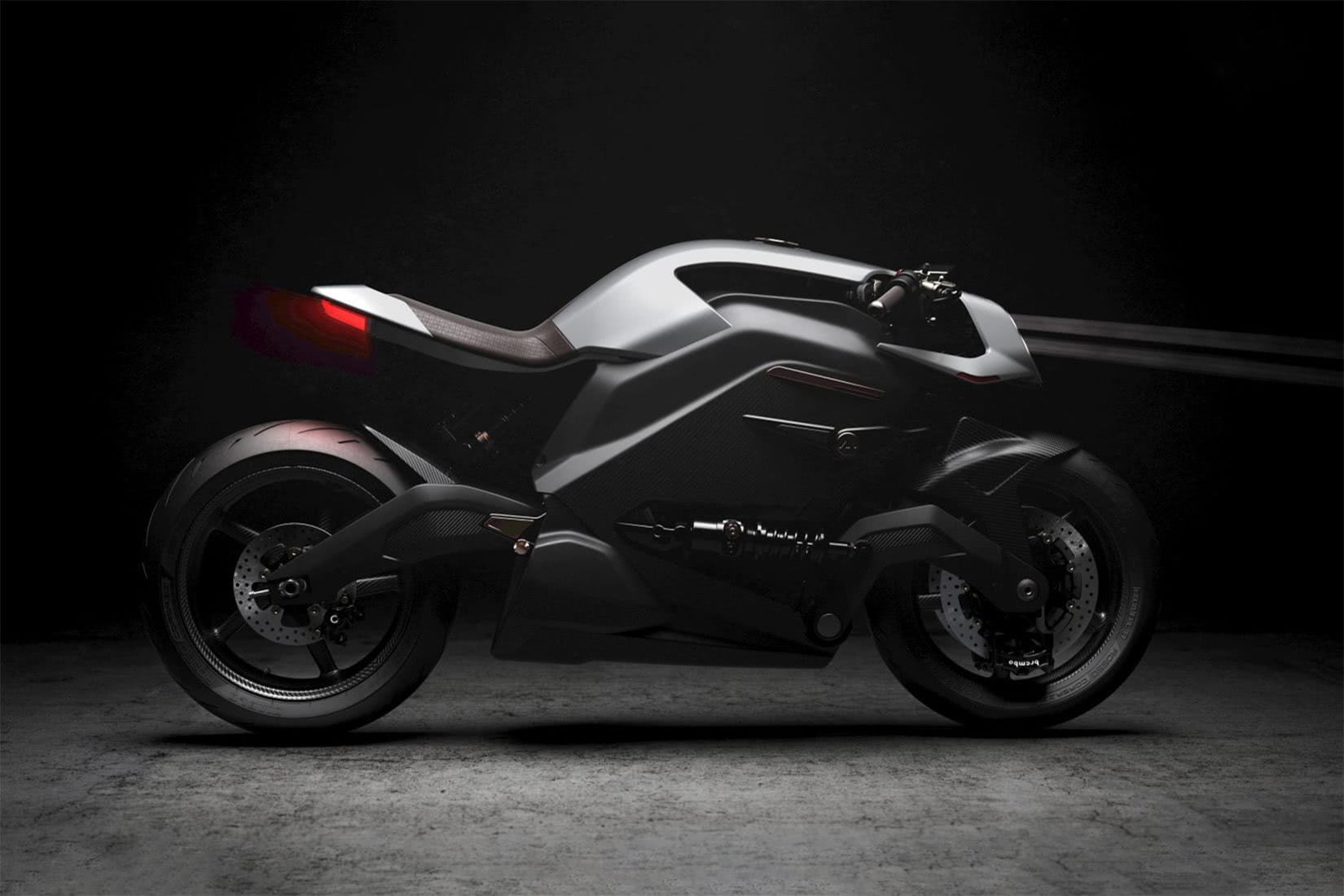 We've seen what a value-based bike can do. What about the other end of the spectrum? When money is no object, what can a luxury electric motorbike do?
Enter The Arc Vector. From its nostalgic, trendy neo-cafe racer design to the innovative tech it offers, there's something awe-inspiring about this premium motorbike for everyone. Everything that's used to build the Arc Vector is high-quality, and its performance speaks to that fact: The Arc Vector can accelerate from 0-60mph (0-100kph) in less than three seconds, and it has a top speed of 125 mph / over 200 kilometres per hour.
Lovers of classic motorcycles will appreciate that, while the Arc Vector has neither clutch nor gears, it does have variable power modes and cruise control that owners can manipulate. With a sophisticated chassis and impressive shocks, this bike is truly a pleasure to ride. The Samsung battery that powers it gives it longevity and boast-worthy performance.
(And, if you're interested in accessories, look no further: The Arc Vector comes with its own stylish, tech-enabled helmet and jacket.)
Price: Starting from $118,000
Website: www.arcvehicle.com
4. Lightning LS-218: Fastest electric motorbike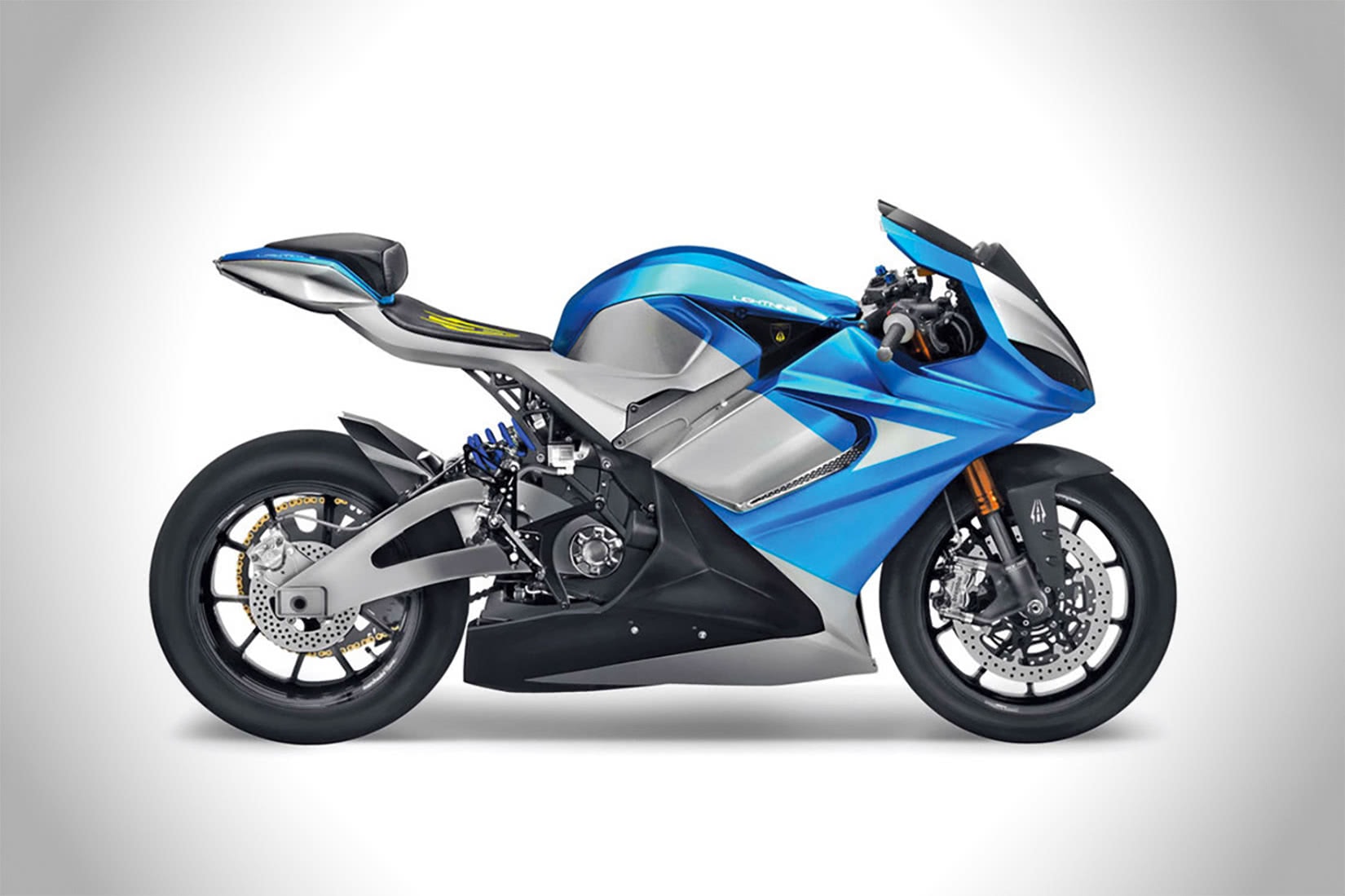 The purr of a high-grade motor, that feeling of sprinting down a straightway: The reason you get a motorcycle, electric or otherwise, is to feel the intensity of free speed when the rubber hits the road. If you're looking for the fastest electric motorcycle of 2021, look no further.
Meet the Lightning LS-218. It's built specifically for speed (and that build, in our opinion, was a smashing success). Its top speed is 215 mph / 346 kph. It can accelerate from 0-60 mph (0-100 kph) in 2.2 seconds.
With that kind of power, you'd expect for this electric motorcycle to have won awards. It has. In 2011, this bike blazed around the Bonneville Speedway in Utah, breaking all previous electric motorcycle speed records. In the almost-decade since that event, no other motorbike on the market has challenged its title.
Lightning bikes are known for speed, durability, and power. However, their LS-218 (in addition to being the fastest production electric motorbike in the world) also has elegant, lightweight style. When considering electric motorcycles that offer both quality workmanship and electrifying speed, the Lightning LS-218 has to rise to the top of the list.
Price: Starting from $38,888
Website: www.lightningmotorcycle.com
5. Energica Eva Ribelle: Most stylish electric motorcycle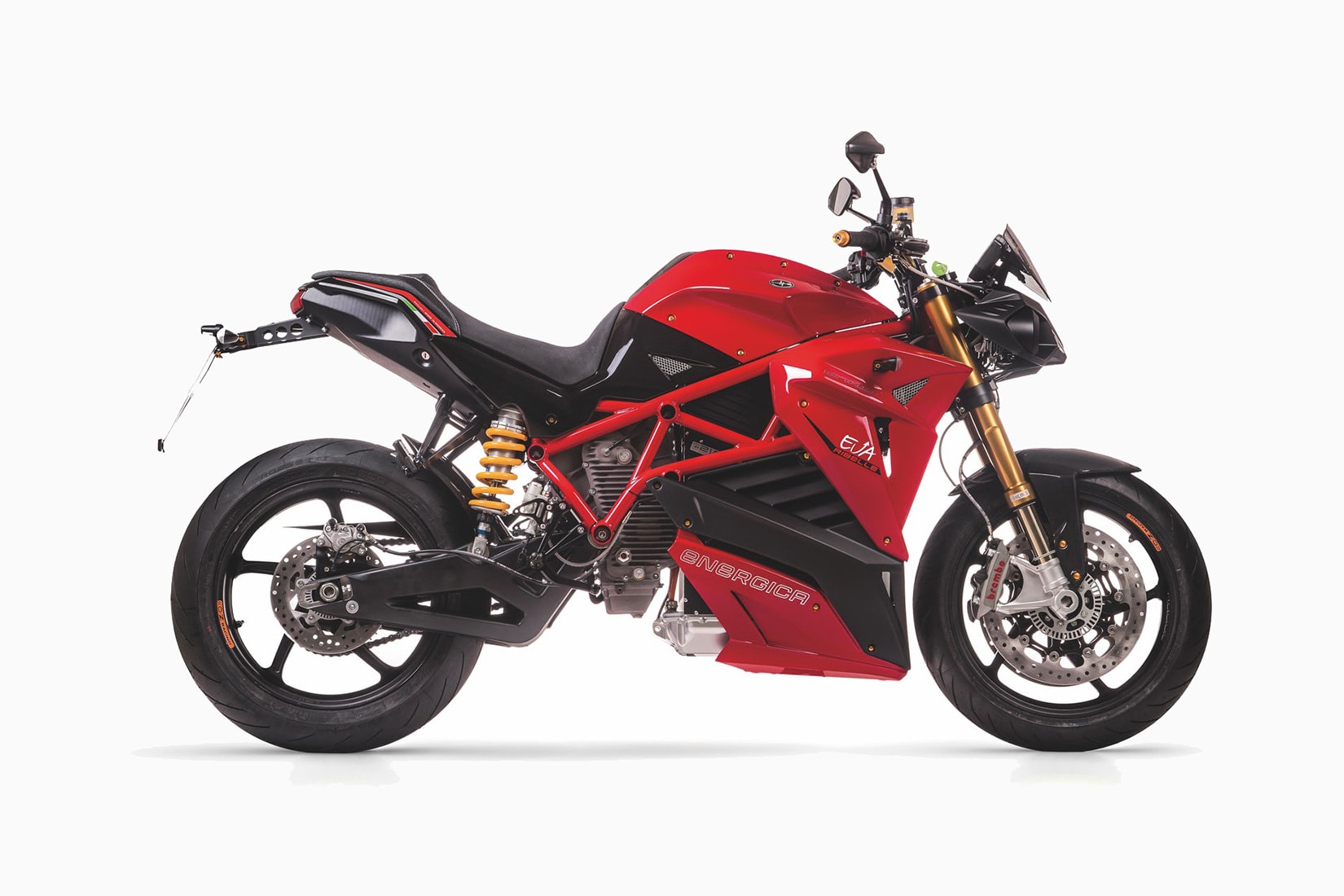 When you're revving and riding a motorcycle down the road, one thing is clear: You're revelling in the image. The best motorcycles provide performance and power, but also dynamic styling. After all, you're incredibly visible. You want to be seen.
Inch for inch, the Energica Eva Ribelle provides the most stylish silhouette and iconic impression of any electric motorbike we've looked at. But it's far more than just a fashion-forward bike: With the updated battery debuted with this bike, the Energica electric motorbike line attains a far more usable range of 249 miles / 400 km, with a quick 42 minute recharge to 80% waiting time.
This bike also features elements of top-notch build quality. (As Energica's parent company also produces pieces for F1 and aircraft, this may not come as a surprise). Bold colour-blocking, keyless ignition, cruise control, traction control, ABS and more are all included – as well as convenient heated grips and sophisticated carbon fibre panels.
The Eva Ribelle can attain a top speed of 124 mph / 200 kph and an acceleration of 0-60 mph / 0-100 kph in 2.8 seconds.
Price: Starting from $22,160
Website: www.energicamotor.com
6. Gogoro Smartscooter 2: Best electric scooter for varied terrain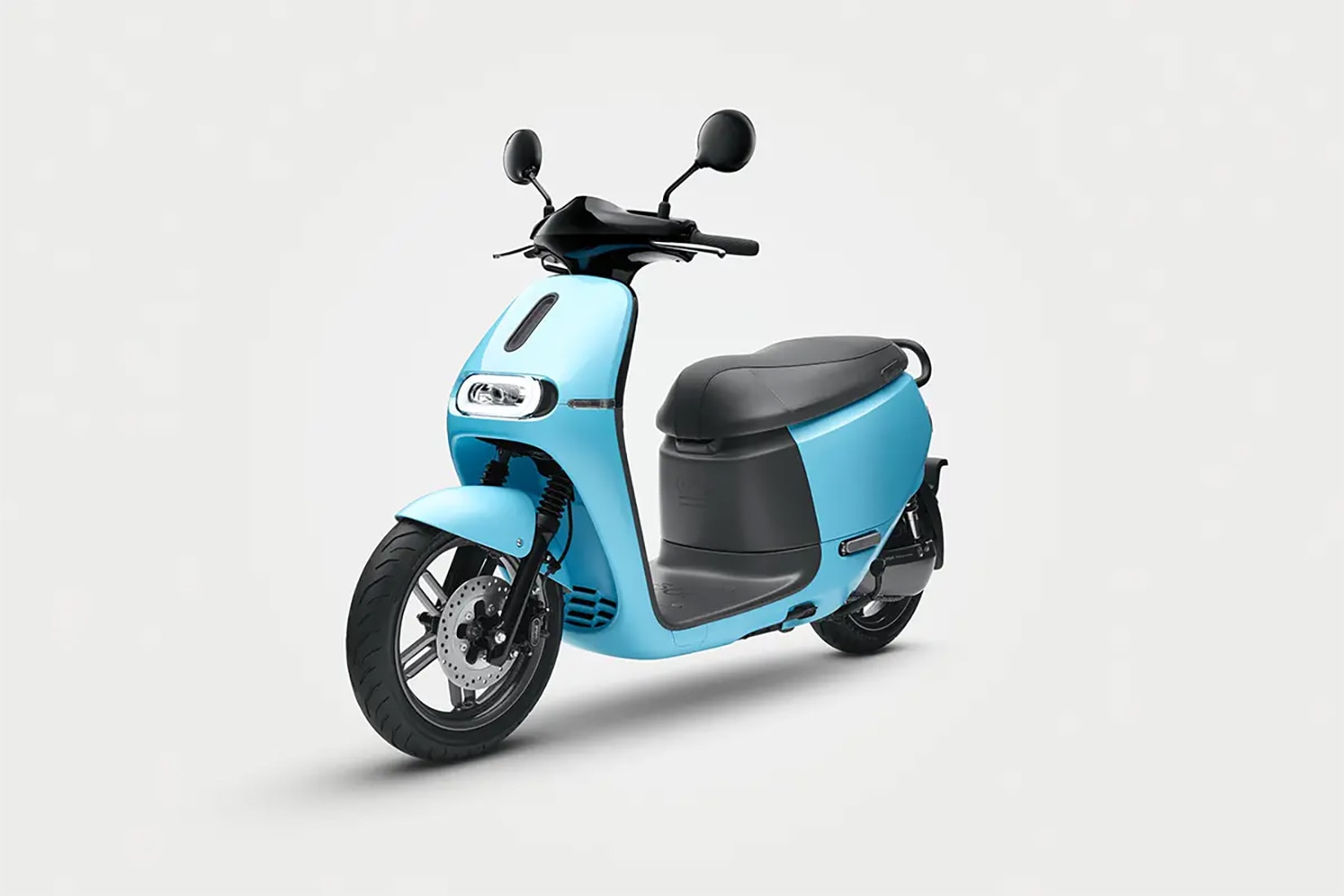 HTC, one of the biggest smartphone makers in the world, owns subsidiary Gogoro. The same attention to detail and high-quality engineering process that makes HTC's phones renowned the world over is found in their electric motorbikes – including the Smartscooter S2 Adventure. With this bike, Gogoro took their best-selling standard S2 and replicated the best features of the beloved model – adding, this time, features to make the Smartscooter S2 Adventure the perfect motorcycle for any terrain.
The idea? That, with this bike, you can (very simply) go where you please. Adventure is yours; the world is your oyster.
The Smartscooter S2 Adventure has a 68-mile (109 kilometre) range, a top speed of 28 mph / 45 kph, and a 2.5 hour recharge time. This places it in a distinctly different category than the high-performance vehicles above, but its rugged suspension and impressive braking technology makes it perfect for casual off-roading and amateur adventuring.
This electric motorbike performs extremely well in wet or muddy conditions, comes with waterproof storage bags and remote servicing, and even has fingerprint authentication. If you're looking for a sustainable sidekick for your off-the-beaten-path investigating, the Smartscooter S2 Adventure was made for you.
Price: Starting from $2,455
Website: www.gogoro.com
7. Damon Hypersport Pro: Best electric motorbike for range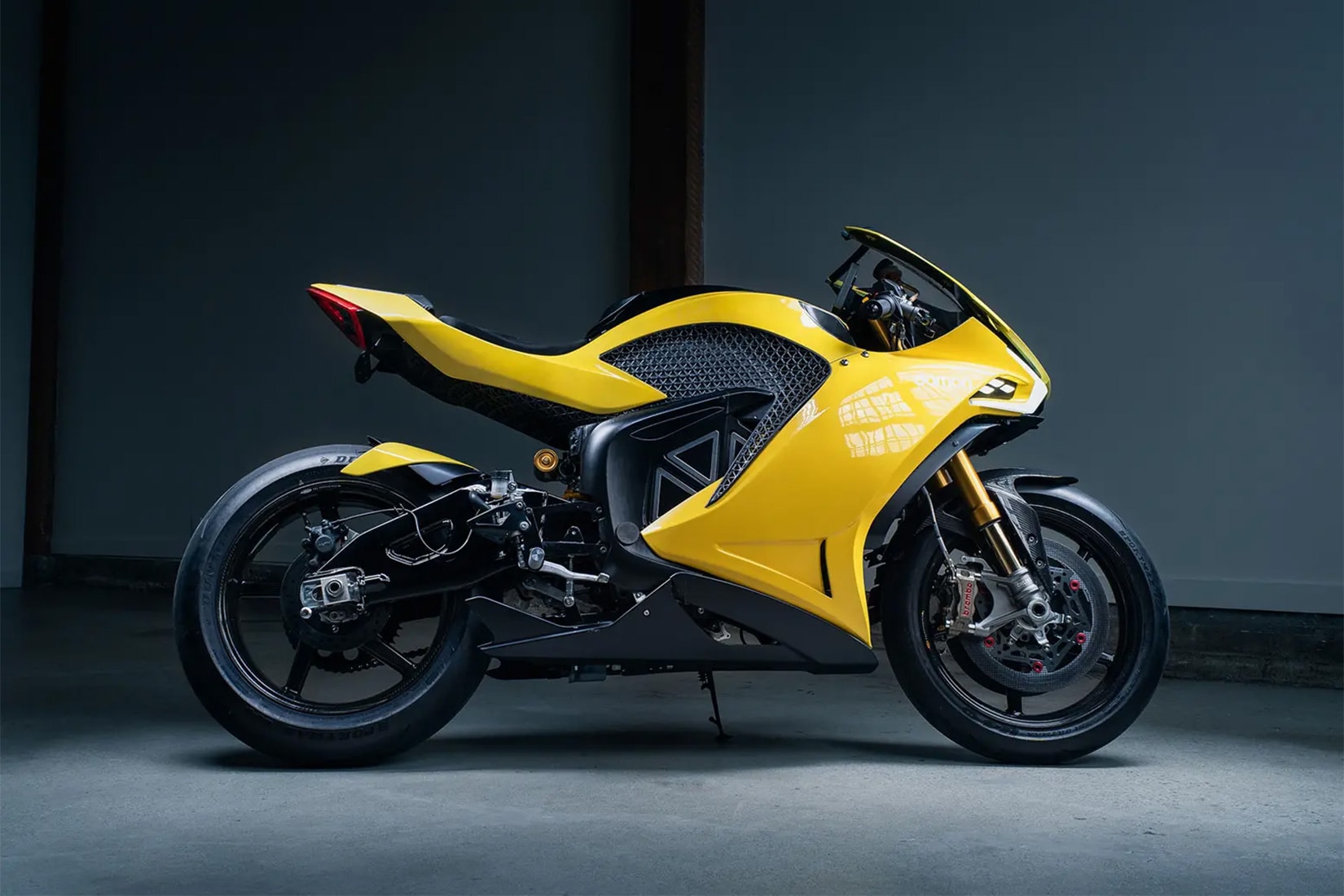 The future of motorcycling: Canadian startup Damon has a bold claim for their electric motorbikes, but, perhaps, they have a point. Motorcycles are widely regarded as dangerous. With an impressive portfolio of truly innovative safety tech, Damon's Hypersport Pro has also been called the safest electric motorcycle in the world.
It's also one of the most practical. This electric motorbike has a claimed range of 200 miles highway + 300 miles urban driving, or 321 and 482 kilometres, respectively.
200 is a lucky number for this motorcycle: the Hypersport Pro can also reach a top speed of 200 mph, or 321 kph.
More than range and stats, Damon has equipped the Hypersport Pro with a co-pilot safety system. By using a comprehensive system of cameras, radars, non-visual sensors, and AI to monitor the speed of the bike and the direction, speed, and velocity of everything moving around the motorcycle, the Hypersport Pro can be more aware than you are of your surroundings. If the AI co-pilot senses a collision, the bike will alert you via haptic vibrations in your grip, as well as visual warnings on a 6-inch LCD screen.
Safety, high-tech, high-speed, high-range. Sounds like the perfect electric motorbike to us!
Price: Starting from $24,995
Website: www.damon.com 
8. WK E Colt: Best electric motorbike for commuting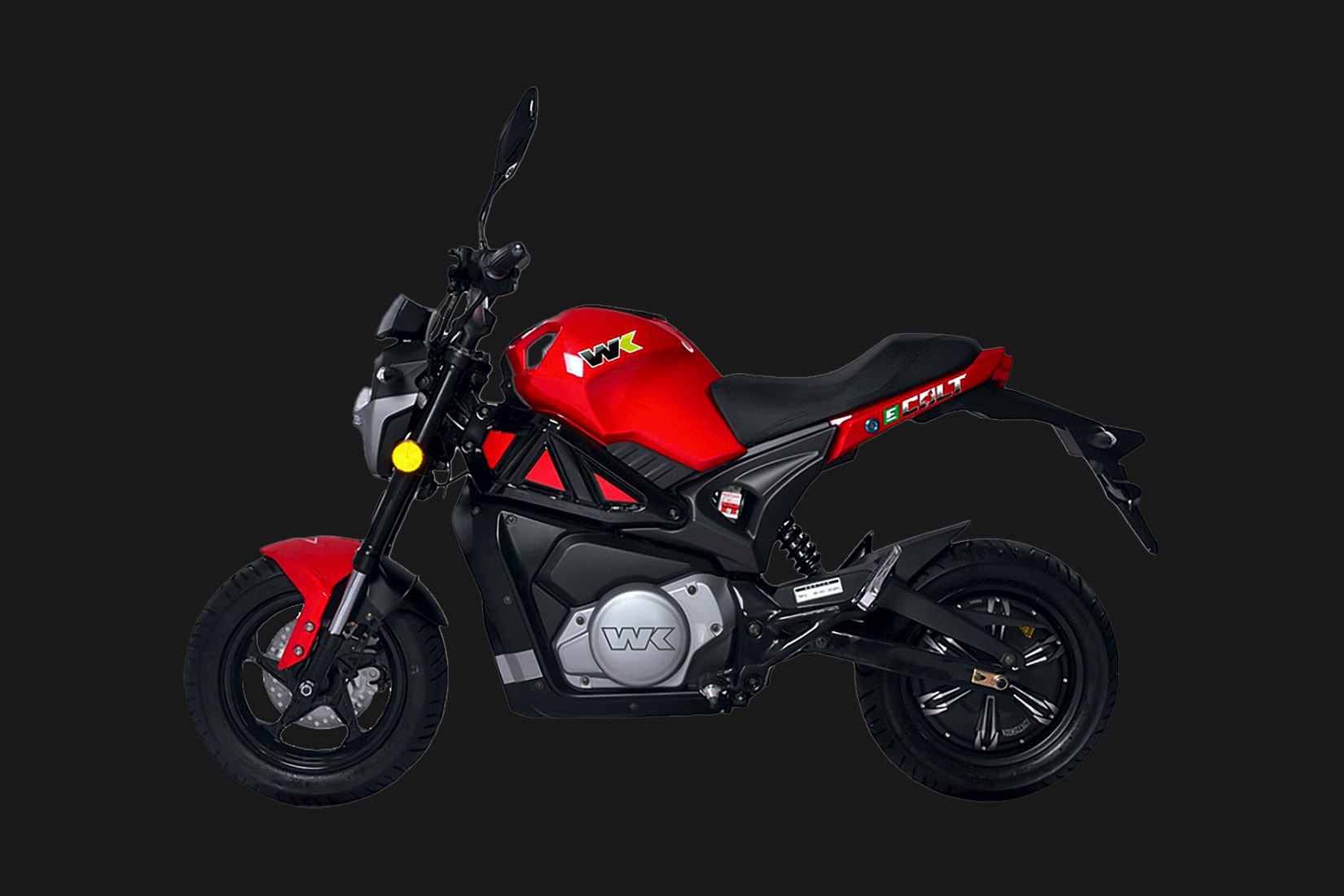 Thinking about purchasing a sustainable motorbike for an easy, environmentally-conscious commute? Check out the WK E Colt. This is the first (and extremely eagerly-anticipated) electric motorcycle from WK Bikes. It manages to combine a uniquely sporty style with a dashboard of modern, easy-to-use tech.
When you're using a bike daily (and, sometimes, pre-coffee), it's nice to have a simple motorbike that works easily and well. This motorbike, with its almost electric-moped feel, offers up just that: The ease you need as you go to and fro work each and every day.
It's an extremely slim bike, with a barely-there profile, at 100 kg / 220 lbs; however, it certainly packs a punch. It can go a full 45 km/h or 28 mph, perfect for a safe urban commute. WK Bikes has not released specific acceleration statistics, but we've already heard everything we need to know: If you're looking for the best electric motorbike for daily commutes, this is it.
Price: Starting from $2,450
Website: www.wkbikes.com
9. Lightning Strike: Best budget electric motorbike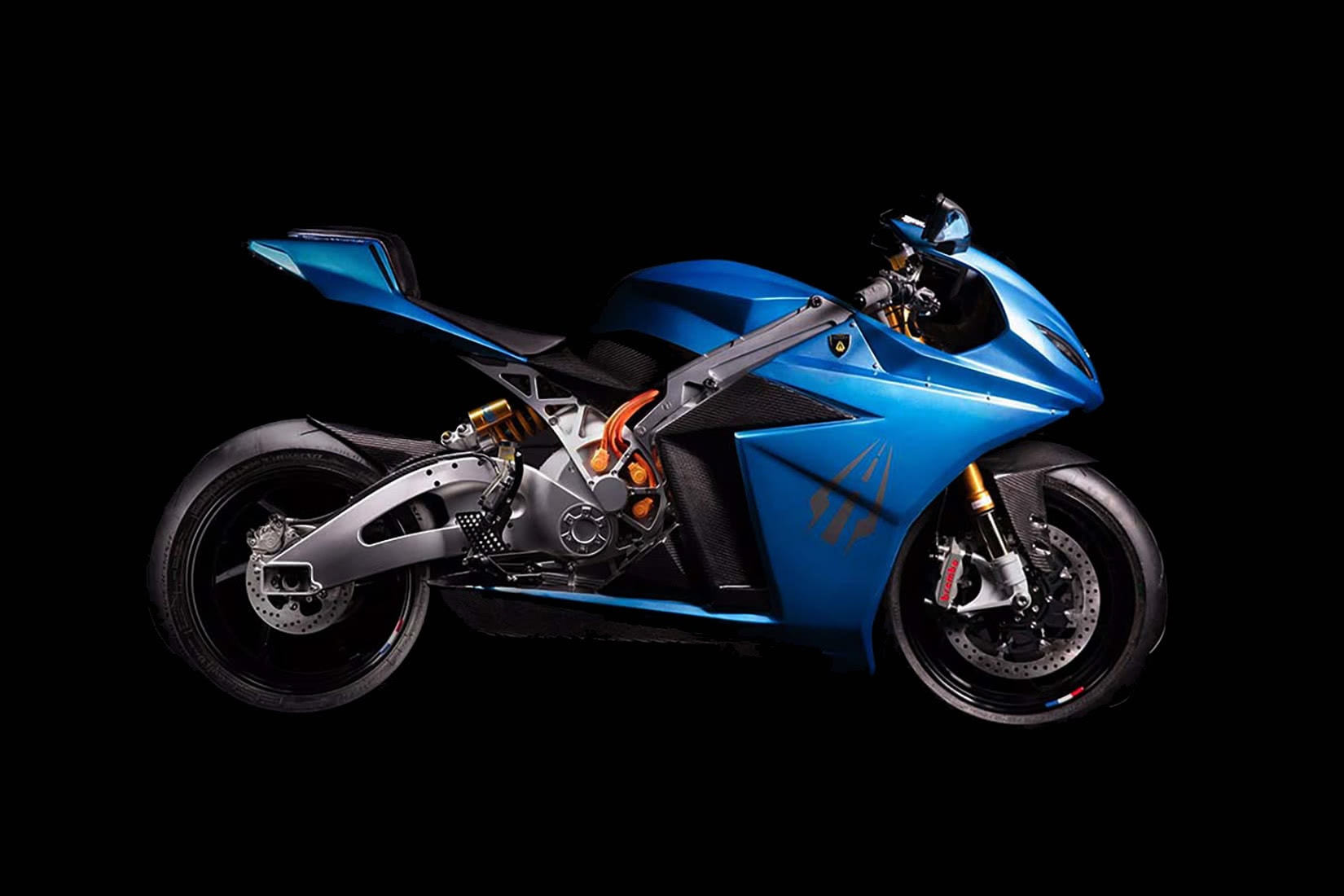 10 years of focused innovation, experimentation, and investments drove Lightning to its fully-electric motorcycle, the Strike. Its major selling point? It offers performance and tech that (according to manufacturer claims) pushes the envelope for the motorcycle industry; and it does so for a very competitive starting price.
This last point is one of Lightning Motorcycles' passions: Part of their development plan for the Strike was to drive down the cost of high-quality motorcycle components so a truly good electric motorbike would be accessible for all.
The design of the Strike combines track-ready performance with daily rideability. The Strike team also wanted to ensure that the motorbike exhibited high aerodynamic efficiency, so they conducted a large amount of their initial design work with wind funnel testing.
120 horsepower; 180 lb-ft of torque; a top speed of 150mph (or 241 kilometres per hour). For a budget motorbike, the Strike does have an impressive amount of power. It can accelerate from 0-60 mph (0-100 kph) in three seconds – all while delivering, according to Lightning Motorcycles, a phenomenally smooth and even comfortable ride.
Price: Starting from $38,888
Website: www.lightningmotorcycle.com 
10. Tarform: Best electric motorbike for tech lovers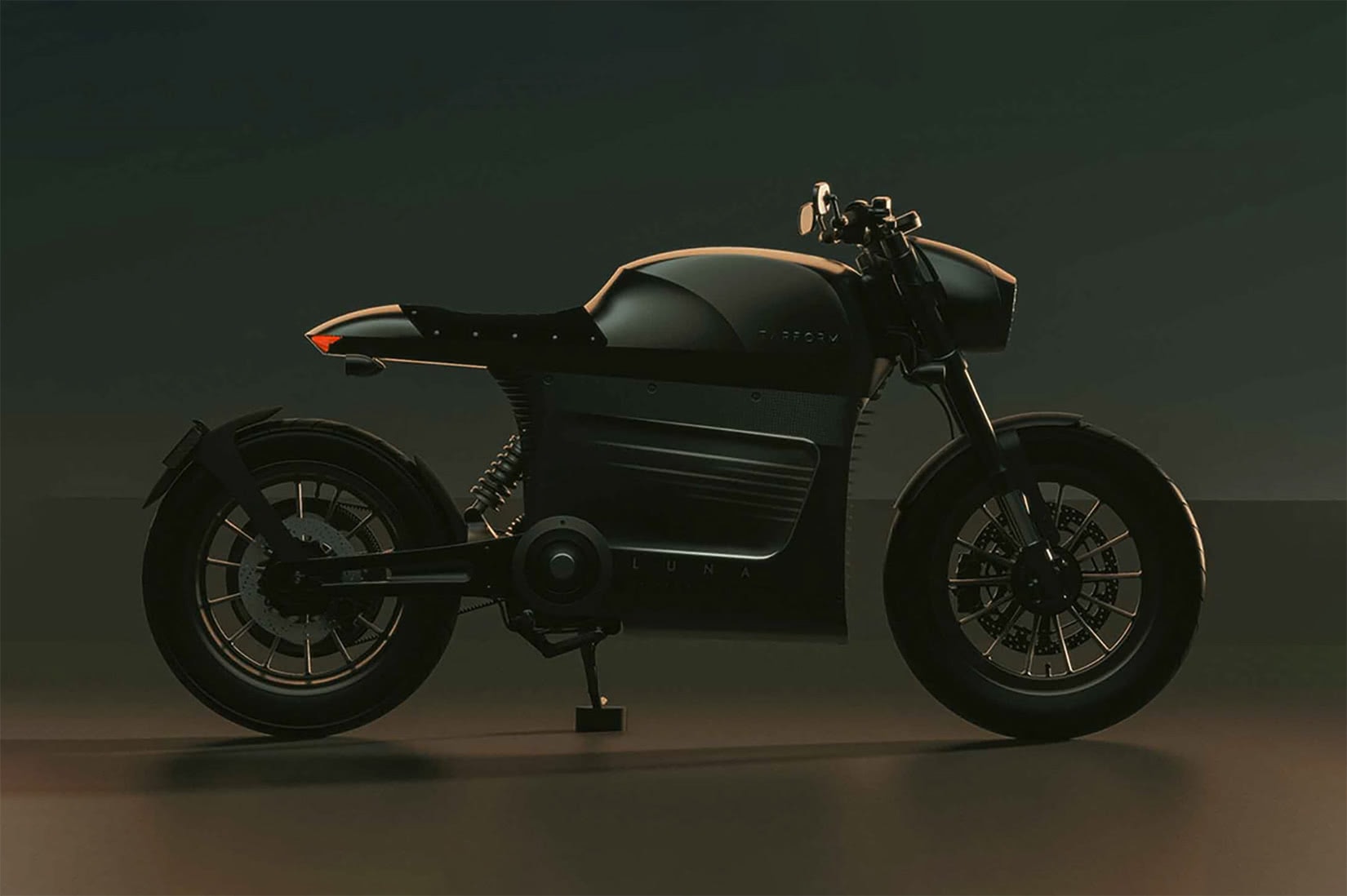 The motorcycle of tomorrow: Tarform's self-chosen title for its flagship electric motorbike reflects its ease of manufacturing and its ultra-sustainable focus. Each Tarform motorcycle is made of parts that have mostly been 3D printed; the remaining components are upcycled from kombucha-derived leather and pineapple-leaf fibers.
With its intriguing make and origin, it's hardly surprising that tech lovers are interested. However, the Tarform's tech features definitely don't stop there. This electric motorbike comes with impressive power and stats, including 90 miles of range, a top speed of 90 mph (or 145 kph), and a 0-60 mph (or 0-100 kph) acceleration time of 3.8 seconds.
For all of its features, the Tarform doesn't look overly complicated or overwhelming: It manages to have a sleek look and aesthetic elements, such as a leather seat and a bronze ring around the instrument panel.
For our part, we're interested in the bike's AI programming. The Tarform is built to be aware of its surroundings, allowing riders an almost omniscient real-time picture of impending obstacles or dangers. The bike communicates with the rider via haptic signalling, giving riders the information they need to keep themselves safe in an ultra-intuitive way.
Price: Starting from $24,000
Website: www.tarform.com
11. Fuell Fllow: Best electric motorbike for a fast charge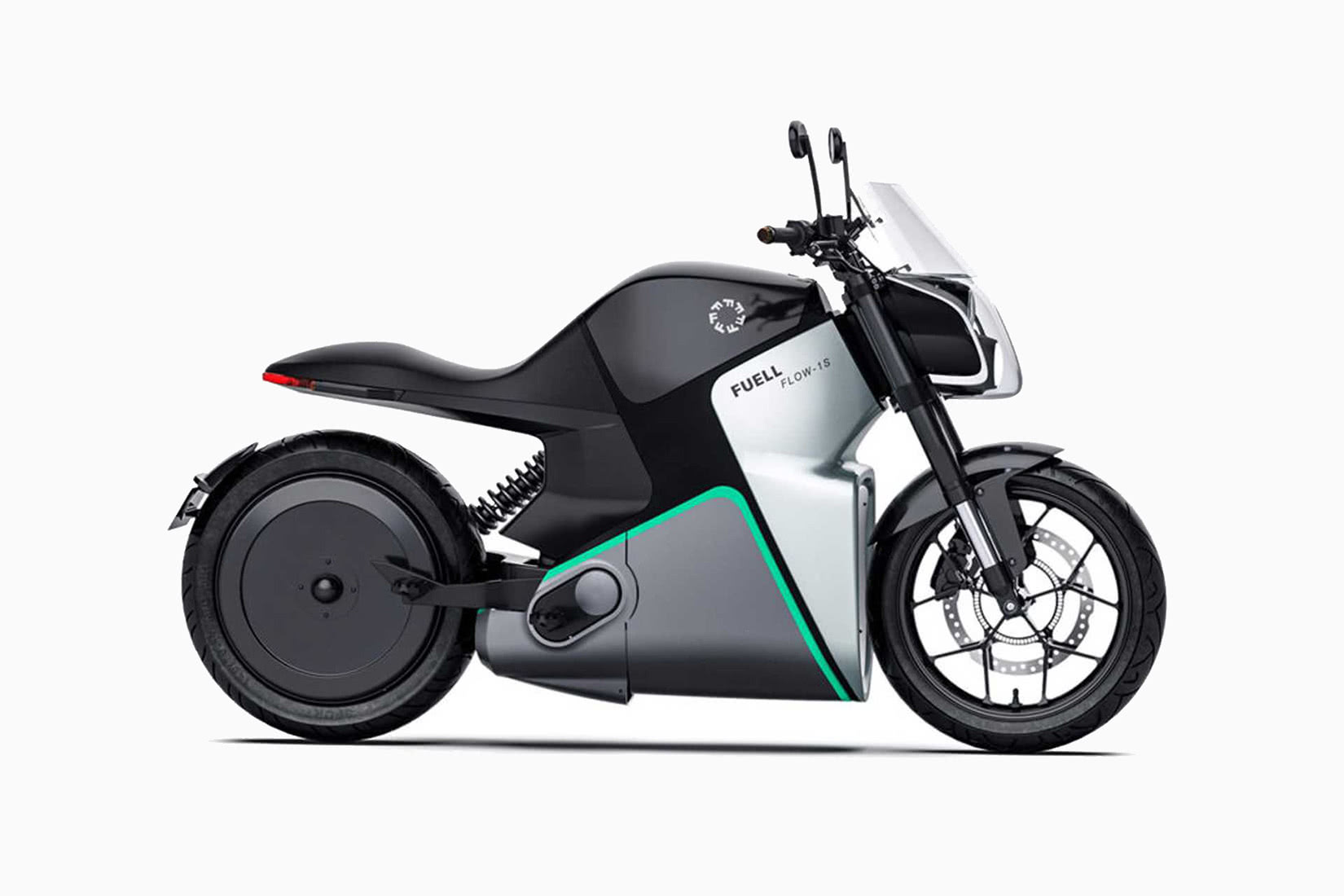 Two of the most practical considerations for EV motorbikes, when it comes down to the everyday experience of actually using them, are range and recharging time. Think about it: As electric motorcycles are inevitably compared to their gas-powered counterparts, one does have to factor in the inconvenience of necessary recharge and range limitations.
The Fuell Fllow's team realized this – and took proactive steps to do away with one of these common complaints. This motorcycle has an above-average range of 150 miles (or 241 kilometres), and a lightning-quick recharge time of only 30 minutes.
Fuell – a company that derives its name from the values it seeks to share with its customers: Freedom, Urban, Electric, Love, Life – gave this electric bike elegant design, smooth, flowing lines, and incredibly durable components. It's also equipped with a suite of safety features, including an anti-collision system and ABS, as well as a proprietary electric wheel motor.
The Fuell Fllow can reach a top speed of 85 mph (or 136 kph); its 0-60 mph (or 0-100 kph) acceleration time is a scant 2.7 seconds.
Price: Starting from $10,995
Website: www.fuell.us 
12. Super Soco TC: Best electric motorbike with classic styling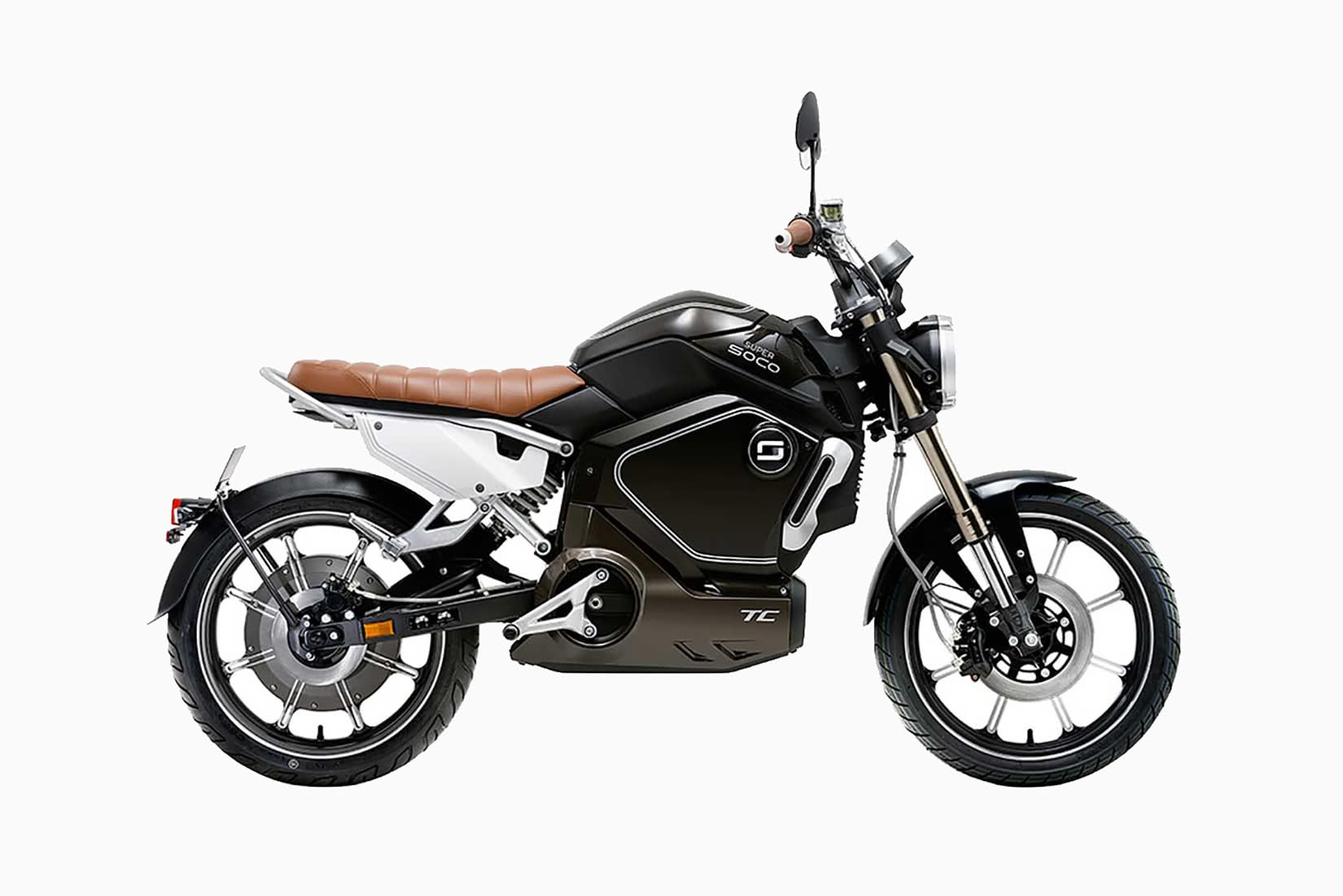 When you're revving up a motorcycle, sometimes you want to look to the future – as sustainable, eco-friendly electric motorcycles inevitably do. You want the latest features. You want modern power upgrades. You want safety innovations and competitive top speeds.
However, you might also want a bike that nods to the gorgeous styling of retro, classic bikes. At that seductive intersection between the then and the now sites the Super Soco TC Max: the best electric motorbike that features nostalgic, classic styling.
Wild Grace: that's the feeling that the TC Max's team wants you to feel like you're driving straight through the Fast and Furious franchise, and it seems that – with the iconic raised mirrors and slim body of this gorgeous motorbike – they've been successful. However, this bike is about far more than just looks: It also offers performance to match.
This low-profile commuter motorbike can reach a top speed of just under 60 mph (or 96 kph), and it can accelerate quickly, according to myriad user testimonials (though without specific 0-60/0-100 numbers to compare).
Price: Starting from $5,250
Website: www.vmotosoco.com 
13. Horwin CR6: Most silent electric motorcycle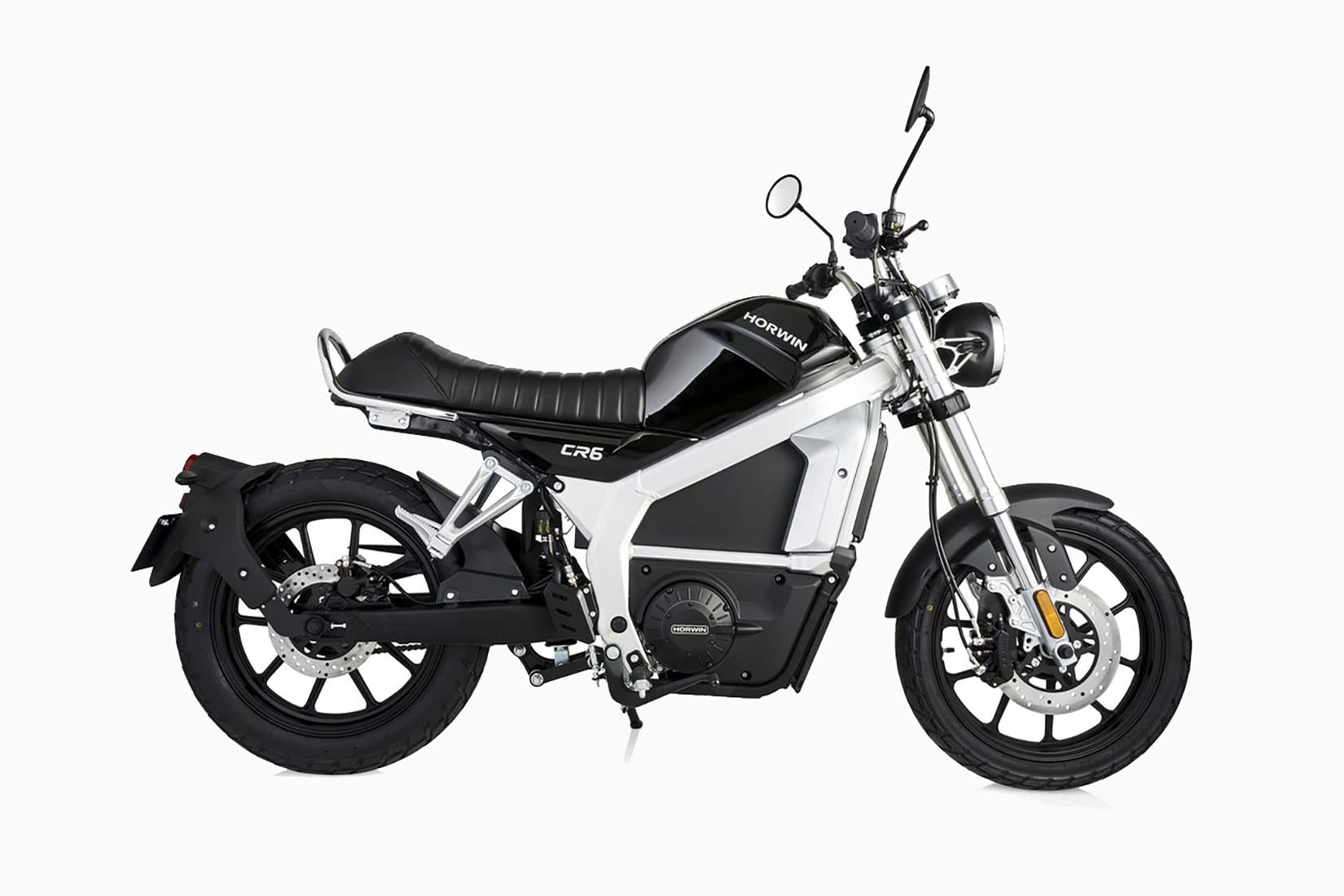 One of the perks offered by an all-electric performance motorbike is its opportunity for zen-like (or stealthy, depending on your focus) silence. A gas-powered motor growls. Electric motors hum; or, in the case of the Horwin CR6, it may not make a sound at all.
Horwin, an Austrian electric motorbike company, has spent years collaborating with engineers all over the world to – according to the brand – thrill you without compromises. Its 6.2 kW engine has a field-oriented control system that allows you to control the bike's noise output for a virtually silent ride.
The bike's dedication to modern tech continues with its all-LED light system, LCD display, keyless ignition and electronic theft warning system.
This lightweight (134 kg!) motorbike boasts a 74mile/120 km range, a 57 mph / 92 kph top speed, and a 0-60mph (0-100kph) acceleration of six seconds.
Price: Starting from $7,600
Website: www.horwin.eu