Launched in 2017 by Danish e-commerce enthusiasts Vasilij Brandt, Pascar Paramasivam and Christian Arnstedt, Nordgreen encapsulates sustainable sophistication with its thought-provoking watches and accessories. The luxury brand's considered creations harness the power of simplicity inherent to Scandinavian design. Whilst it simultaneously uses its cult-favorite status to draw attention to environmental challenges.
In this interview with co-founder Vasilij Brandt, we unpack what sets the brand apart from every other luxury label and how they manifest our elevated conscious living mantra. Making the list of Forbes 30 under 30 and later recognized as one of the top 100 talents in Denmark by Berlingske Business, Vasilij isn't new to the e-commerce space. In fact, his entrepreneurial mindset began in elementary school, where he imported and sold everything from jeans to sunglasses. Since then, he's co-founded many successful brands under the umbrella of Blazar Capital, a DTC incubator based in Copenhagen and Los Angeles, that has co-created several successful brands since its launch in 2017. Some of the success stories coming out of Blazar Capital include MessyWeekend, Scandinavian Biolabs, Chamberlain Coffee—and of course, Nordgreen. The group has generated over $100 million in revenue since its inception.
As a disruptor in the industry, Nordgreen caught our attention, particularly for the impact it's had on redefining luxury. Over the years, designer watches have evolved into so much more than a time-keeping accessory. To many, they have become the ultimate status symbol used to measure a person's wealth and social position. Nordgreen disrupts that mentality with minimalist watches that portray a conscious love for the planet, people, and excellent design.
Sharing his secrets with us, this is what Vasilij Brandt has to say about building a successful luxury brand with a positive impact.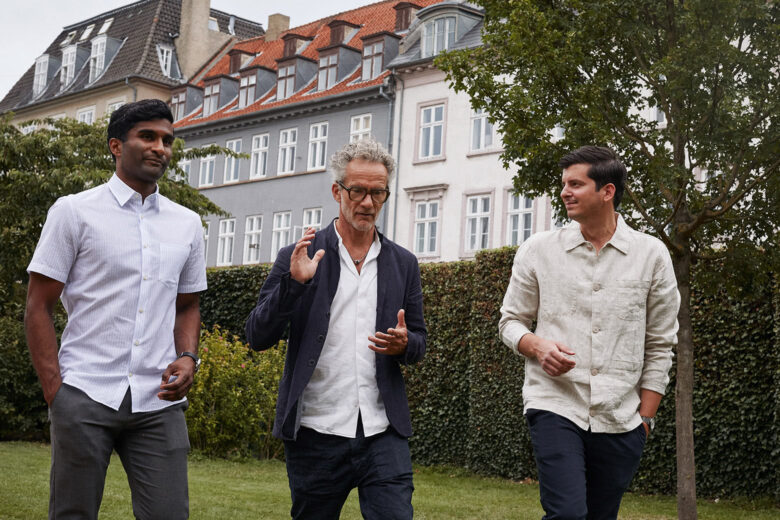 Luxe Digital: Hello Vasilij, thank you for taking the time to speak to us. Let's start with your business. How would you describe Nordgreen?
Vasilij Brandt: Nordgreen is a sustainably-focused Danish design company that offers high-quality watches and accessories at prices that won't break the wallet. The brand is the first company that we launched in Blazar Capital back in 2018.

Our vision with Nordgreen is to pioneer inspirational Scandinavian design while at the same time using our business to inspire awareness and action about various types of challenges facing our planet. With our products as the physical manifestation, the objective is to put respect and responsibility for the planet on as many wrists as possible.

What sets us apart from other brands in the industry is our very deep focus on sustainability and responsibility as well as our strong focus on creating authentic Danish designer products. Since the very beginning, we've worked closely together with Jakob Wagner who's one of the most reputable industrial designers in Denmark. The watch designs that we've created with Jakob have received various design awards, including the Red Dot Designer award, the IF Design Award, as well as the Good Design Award. But besides the designs themselves, we've also focused on ensuring that we are offering the absolute highest quality in the price category that we're operating in, ensuring that our customers always get good value for money when they purchase a Nordgreen product.
However, as mentioned before, our objective is that our customers buy our products based on reasons that go beyond the design, quality, and price. We want people to choose our products based on the sustainable impact that we are seeking to create with our business. Since day one, we've had a giving back program that allowed our customers to donate to one of three charitable causes that we're supporting through three donation partners. However, we've since the introduction of this program expanded our responsibility efforts substantially and are now having a strong focus on everything from our material utilization to the labor conditions in our manufacturing facilities that we seek to fulfill European standards, our supply chain footprint, our packaging, and the like. The substantial effort that we've put into our sustainable activities has recently culminated in Nordgreen receiving a B Corp certification, which is something that only two other watch brands have achieved on a global scale to date.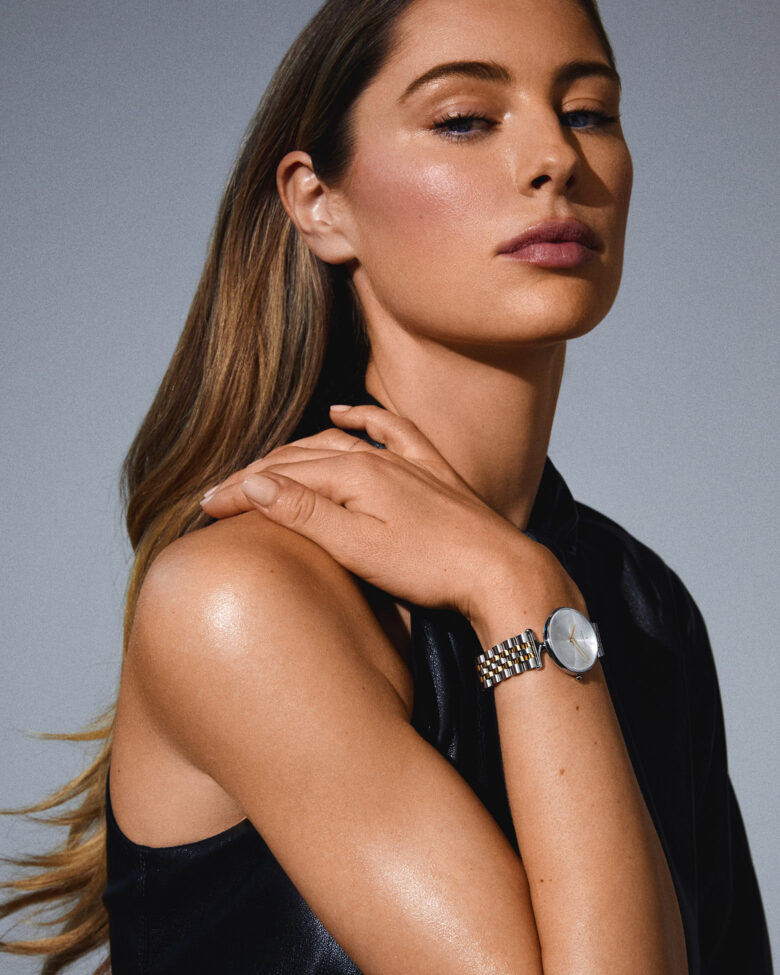 Luxe Digital: Why did you decide to launch your own brand after several years in corporate roles?
Vasilij Brandt: I've always had a desire to build my own thing, and have been experimenting with this since I was a teenage kid. During my time at elementary and high school, which is basically 1-2 decades ago, I've been importing products from Asia and the United States with the objective of selling them to customers in Denmark through different marketplaces that were available back then. During my university bachelor's degree 12 years ago, I did then decide to organize my academic and professional career in a way that would make me more prepared to jump into the life of an entrepreneur myself. This is in a nutshell the underlying reason why I decided to study entrepreneurship, why I moved to Berlin to live for a couple of years (i.e., as it is one of the strongest entrepreneurial eco-systems in Europe), and why I subsequently moved to the United Kingdom to take a role at THG where my main tasks were organized around launching some of their consumer brands internationally.

So, long story short, I've always had a passion and desire for creating my own thing. After a couple of years at THG – after I felt that I've learned what I need to know to develop a professional organization from scratch – I decided to resign in order to start my own thing together with my two co-founders, Pascar Paramasivam and Christian Arnstedt. Taking the step from being in a corporate role to then creating my own thing was, based on the aforementioned reasoning, never really a hard decision, although I must admit it was hard not to get a salary for almost two years from the day we started our new venture! The tough journey that it is to build something from scratch is all worth it when things start to flourish, and you see people enjoy the products and services that have been launched as manifestations of your own ideas and creativity.
Luxe Digital: How does your experience with Nordgreen influence the work you do at Blazar Capital?
Vasilij Brandt: Well, Nordgreen has had a substantial influence on how we've established and operated other brands within Blazar Capital. As mentioned before, it was the first company that we launched in the portfolio, and due to the brands' substantial success, we've of course taken a lot of the learnings, strategies, and initiatives from this case and implemented them into other cases that we've launched. The inspiration and synergies that have taken place between brands are within everything from how we operate our local e-commerce stores to how we do product development, how we operate our warehousing solutions, how we conduct our marketing efforts, and the like. One thing that was especially interesting with Nordgreen was that the company launched in 14 countries from day one, meaning that 14 different localized websites were launched with an appurtenant infrastructure. This gave us a substantial amount of insights in regards to how we should launch and operate our e-commerce stores, and how we should localize our marketing and consumer targeting on a worldwide basis in order to generate the highest financial return.

Nordgreen has also been leading the sustainability and responsibility efforts in Blazar Capital, meaning that many other brands have been inspired by how to pursue different initiatives to create a more sustainable business. At the moment, Nordgreen is the only B Corp-certified brand in Blazar, but it is without a doubt our ambition to achieve the same certification with other brands.

Nordgreen is the hallmark case of Blazar Capital and has been the core case used in the development of the overall Blazar brand. Nonetheless, since the success of Nordgreen, we've also co-created several other brands which are also doing very well – this is especially the case when looking at Chamberlain Coffee which our team in Los Angeles is driving, as well as Scandinavian Biolabs whose team is sitting at the Blazar headquarters in Copenhagen.
Luxe Digital: Who is Nordgreen for? What are your customers seeking when buying watches from Nordgreen?
Vasilij Brandt: Nordgreen is created for consumers who appreciate authentic Danish design while being conscious about the environment – both in their everyday life and when it comes to their use of consumer products. Our main customer base is what we categorize as urban millennials who want to stand out from the crowd by selecting one of the most sustainable alternatives available on the market. There's no doubt that many consumers simply buy our product because they just like the design and the quality relative to the price, but we do also have several "activist-like" customers who simply just love our brand because of our strong, sustainable positioning. One customer in the United Kingdom has as an example bought more than ten watches, as Nordgreen is her go-to brand when she has to buy a gift with a nice story attached to it.

Although we have a pretty clear target persona when it comes to the type of customers we would like to cater to, it is evident that our consumer base worldwide varies from one territory to another. Since the beginning, Nordgreen has sold products to more than 150 countries. It is clear that the customer base that we have in Western Europe (especially in the DACH region) is much more sustainably conscious than our customer base in Asia, which responds better to the strong Danish design positioning that we have in the brand. So our customer needs and wants do differ from region to region, but from an overall perspective, it has always been the sustainability-focused urban millennial that we've targeted.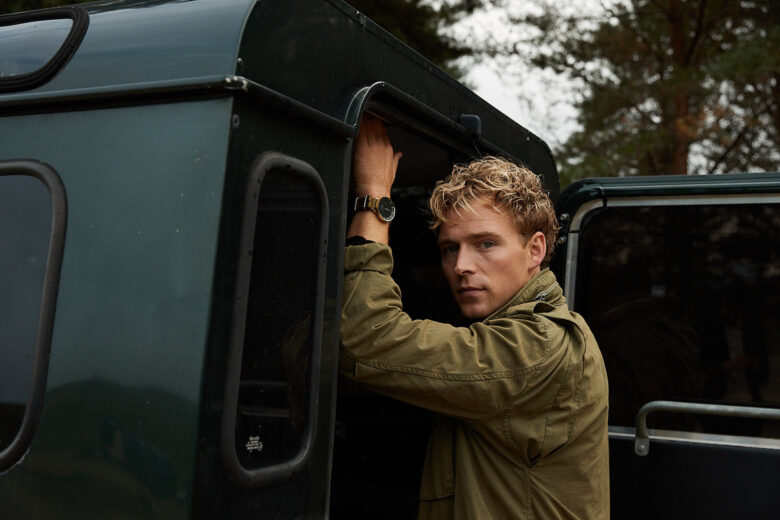 Luxe Digital: It seems like Nordgreen is working with a lot of influencers and doing several collaborations, is that a core strategy within Blazar?
Vasilij Brandt: Absolutely. Nordgreen has since the beginning had a strong influencer strategy, using both, nano, micro, and macro influencers globally to build the brand and to increase its reach to the end consumers. However, we've also focused on creating collab products with high-end influencers/ambassadors, where they've had a strong influence on their own design. Examples here are the Famous Danish singer, Christopher, and the renowned Fashion model, Mathilde Gøhler. On average, Nordgreen uses more than 1,000 influencers at any given point in time when different core campaigns are pursued.

The influencer strategy is in general executed across all Blazar brands, and we have in the past two years also focused on building brands from scratch with world-renowned talents. We have, as an example, built and launched Chamberlain Coffee, which has been co-created with Emma Chamberlain, who's famous for her activity on social media as well as her presence in various large fashion campaigns, and the like. In a world, where online marketing is becoming more and more expensive, and more complicated than ever, we see a big value in building brands together with talents who have a large social media reach – and this is regardless of whether the talents are used for different brand influencer campaigns, or whether we built brands from scratch together with talents. We've likewise recently acquired an influencer platform called Dream Influencers, which is supporting our overall strategy of becoming more talent-driven in everything we do.
Luxe Digital: At Luxe Digital, we champion conscious, elevated living. How does Nordgreen embody this definition of luxury?
Vasilij Brandt: Buying a Nordgreen product goes beyond the physical manifestation of the product itself. You're buying a lifestyle, a conscious way of living. As mentioned earlier, our objective with Nordgreen is to put respect and responsibility for the planet on as many wrists as possible. Wearing the product should therefore be seen as a conscious choice, and should likewise be a daily reminder of the various challenges that we as humans are facing – a reminder that should help each of us to do our part in contributing to resolving some of the current issues we're facing.
Historically, watches have often been used as status symbols for wealth, success, independence, and the like. Many do, for example, decide to get a Rolex when they reach a certain managerial level to be similar to their peers who have a similar watch. Others purchase even more expensive products to really portray the success they are going through. Nordgreen serves to reflect something very different – namely, that you simply just care about design, the planet, and its people.
Luxe Digital: What trends do you think will have the most impact on the luxury watch industry in the next five years?
Vasilij Brandt: That's a good question. Due to the current situation in the world, I think it is extremely hard to predict the trends that will take place in the watch industry in the coming years. The COVID-19 pandemic had a negative impact on the overall watch industry but did allow e-commerce-focused brands as well as digital watch players to flourish. But there is no doubt, that the current economic landscape, which beyond a post-pandemic recovery also is organized around everything from a global energy crisis to a financial recession as well as the Ukraine war, is elevating the uncertainty regarding the future of the industry substantially.

One thing is for certain: As smartwatches continue to grow in popularity, traditional watch sales will most likely continue to decline from an overall market size perspective. The pandemic has only accelerated this trend, as people are using digital devices more and more. This has led to increased adoption of smartwatches over analogue quartz watches, digital quartz watches, and even some mechanical watches.

However, based on data coming out of Hong Kong and Japan – which are some of the largest producers of watches globally – we can see that although analogue watch manufacturing (and thereby sales) is in decline, the mechanical watch category seems to be inclining. So from a macro perspective, it seems like consumers are looking for more complex – and more expensive – watches today, compared to just a few years ago.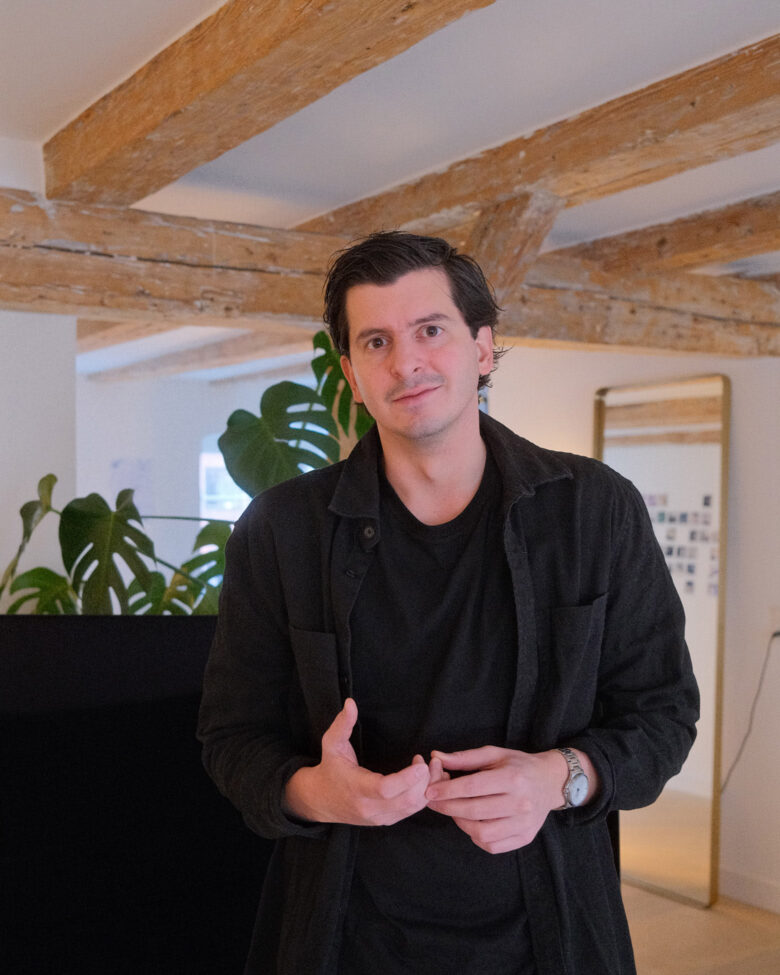 Luxe Digital: Nordgreen started as a watch brand, and you just launched a new jewelry collection. What are some of the new product categories that you would like to explore next? What does the future reserve for Nordgreen?
Vasilij Brandt: During 2022, we've expanded Nordgreen's product categories to go beyond watches, which has been the main focus area during the first four years of our journey. Initially, the vision was to become the world's most sustainable watch company; however, this has now changed as we are aiming to become the world's most sustainable accessories company, which allows us to enter categories like jewelry, eyewear, and other types of adjacent categories.
Since our launch in 2018, we've had more than 300,000 happy customers and +25,000 reviews with an average score of 4.5 out of 5, we really believe it makes sense to offer other product categories to our loyal customers, as the watch category isn't a category in which you purchase multiple products on a continuous basis. In fact, the average customer buys a new watch every 6-7 years, and since we know our customers love the brand, we want to enable them to buy other types of products within shorter time spans.
At the moment, we've launched jewelry and eyewear as additional categories in the portfolio, and new designs within these categories will be launched throughout 2023. The additional categories which we may enter in the coming years are still confidential, but we are confident that our customers will be excited about what's to come!
A few words that say a lot:
A book that influenced your life: Fear: Essential Wisdom for Getting Through the Storm, by Thich Nhat Hanh
Luxury in one word: Simplicity
The future of digital in one word: Augmented
If you were to only pick one color: Black