Italian-born Sabrina Piccinin, founder and CEO of HauteRetreats.com and luxury travel brand Sabrina Luxury Collection, is redefining luxury for the luxury traveller. Boasting over 20 years of experience in luxury travel and bespoke hospitality, high-end villa rentals, yacht charters around the world and many more, it's easy to see why Sabrina Piccinin is at the helm of Haute Retreats and Sabrina Luxury Collection.
While Haute Retreats features a selection of villa rentals that stands out and meet high standards, Sabrina Luxury Collection is shaping luxury and authentic experiences into a long-lasting experience thanks to a bespoke selection of hotels, resorts, restaurants and services.
Sabrina Piccinin is a businesswoman and an entrepreneur at the forefront of the global luxury villa rentals digital transformation. She brings together exclusive villa rentals, private residences, castles and chalets. Sabrina started working for luxury hotels in the Venice area of Italy back in 1993, inspired by her grandmother stories.
Working for hotels in distinctly unique destinations around the world helped her develop a taste for different cultures. It also gave her a greater sense of home.
Luxe Digital: Hello Sabrina, thank you for taking the time to speak to us. Let's start with your business. How would you describe Sabrina Luxury Collection and Haute Retreats?
Sabrina Piccinin: Sabrina Luxury Collection is our luxury hospitality brand that aspires to be the platform for luxury travel design, bringing together the most unique and memorable places where to spend your vacation with that " Italian Hospitality Touch" wherever you go.
Haute Retreats, on the other hand, was created in 2016, part of Sabrina Luxury Collection, following the same process that I implemented during my hotel business career, we collaborate with the top professionals in the luxury villa rentals market. Haute Retreats is independent and not listed with any of the large sites. It is a unique and independent platform that makes sure our guests receive a 5-star hotel service experience. We receive many requests to add properties, however, we keep our standards very high and we go through a very strict process before we approve the listing.
The Haute Retreats and Sabrina Luxury Collection headquarter is located near beautiful Venice Italy.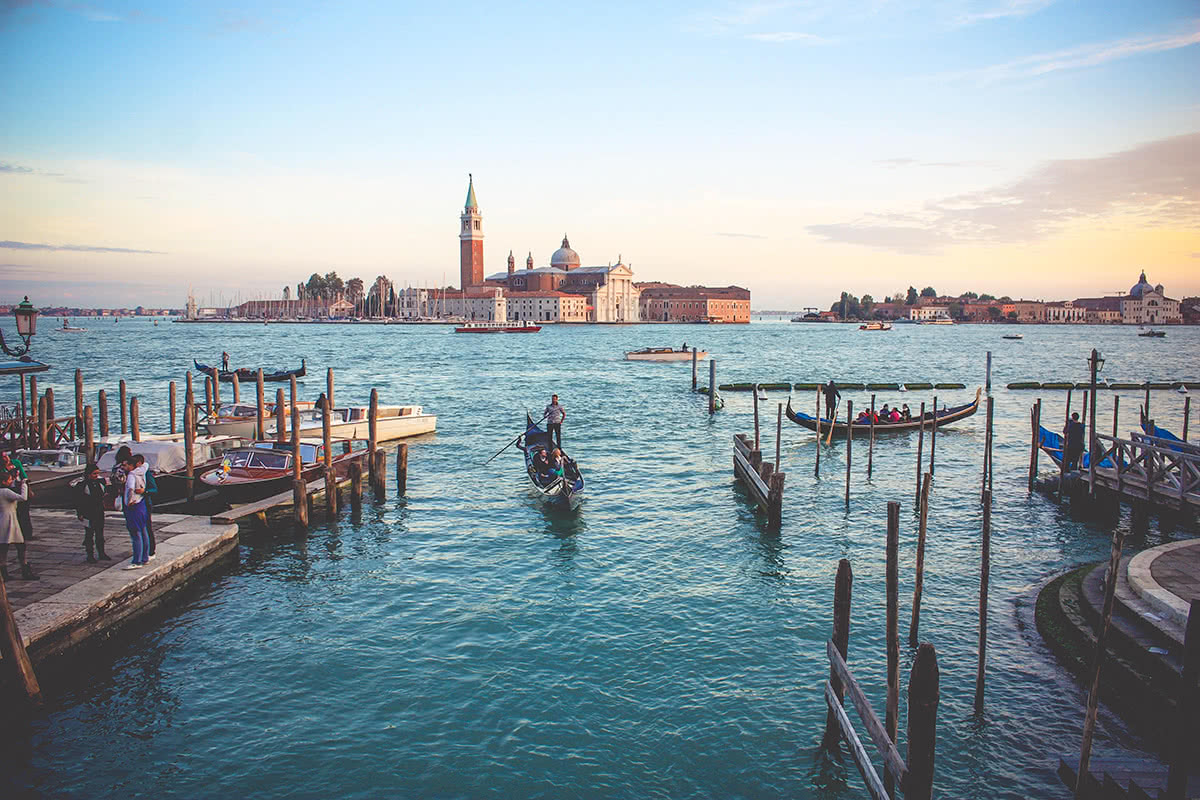 Luxe Digital: Who are you typical clients? What are they seeking when getting in touch with you?
Sabrina Piccinin: Our clients are important business entrepreneurs from Russia, USA, South Africa, UAE, Australia and Hong Kong and also large families from India, and also entrepreneurs from UK and France, professionals from Argentina.
They contact us usually directly through our sites, however our clients reach us also by word of mouth, that is very common in the luxury business. I invest a lot of time in networking and it is one of the best ways I create a vast network of contacts, which is invaluable.
We had a famous and important entrepreneur that chose a castle in Umbria for his business retreat for two weeks, on a very short notice, in 2 days our professional team set up and did whatever it took to increase and improve the poor internet speed in the valley and brought everything they needed for the business retreat. We receive very challenging requests but it is part of our mission statement: " everything is possible".
Luxe Digital: How is digital transforming the luxury travel and hospitality industry?
Sabrina Piccinin: The luxury travel segment today is undergoing major changes due to digital shifts. The inspiration phase is important as much as the importance of social media. The quest is of authentic vacation experiences and off-beaten track adventures, the demand for tailored and authentic services with a personal and human touch is and will be on demand.
Luxe Digital: What trends do you think will have the most impact on the luxury travel and hospitality industry in the next 5 years?
Sabrina Piccinin: I believe that in the next five years luxury travelers want to experience journeys that align with their needs and values, foremost interests. The video interview/meeting, we have with our guests now, doesn't include only the typical questions where, what, when, but there is a deep conversation where we understand what are the most important things and interests during their holiday, like for example the view from the room, the private beach nearby the home, the specific menu or food requirements and much more. A true and authentic tailored itinerary. This will be expected with the benefits to have instant access and booking by the minute.
Luxe Digital: What does the future reserve for Sabrina Luxury Collection and Haute Retreats?
Sabrina Piccinin: My vision for Haute Retreats and Sabrina Luxury Collection is to keep being the trusted luxury travel platforms. We want guests to rediscover the pleasure of travel creating something they want, combining popular destinations, for example, with off the beaten path experiences, expanding their comfort zone. Haute Retreats is growing and it is and will be the platform for high-end villa rentals. During the planning and the booking our clients can reach us anytime. We don't book just the hotel or the villa we book that room in that hotel providing luxury free perks or we book for them that villa near the beach they love, for instance. Algorithm can't do this. I am excited about the fact that we are offering the very best accommodation and service including the best professionals every our guests want to go.
A few words that say a lot:
A book that influenced your life
"Around the World in 80 Days" by Jules Verne.
Luxury in one word
Haute
The future of digital in one word
Customised
If you were to only pick one color
Black