Irene Ho is not your typical luxury professionals. A chartered certified accountant turned business connector of luxury brands and high-net-worth individuals, Irene Ho is as comfortable juggling numbers as she is socialising at luxury events.
Irene Ho launched the Singapore's chapter of The Luxury Network in 2013 and has since grown her affinity marketing network to almost 60 premium and luxury brands. Some of her members include One 15 Luxury Yachting, AIG, De Dietrich, Caratell, Etihad Airways, Kwanpen, mOOnshot digital, Peroni, Runway Moda, Singapore Polo Club, Singapore Yacht Show, Small Luxury Hotels of the World, The St. Regis Singapore and Vision Advisory – to name a few.
Born and raised in Singapore, Irene Ho is involved with the local creative community. In 2017, she organised her first fashion show to offer emerging designers a platform to showcase their creations. Together with her business partner, Ray Perera, she is also building up Runway Moda, a new online platform that showcases fashion collections through runway-videos.
In 2017, Irene Ho was named Head of Mission for the Diplomatic Council in Singapore, an organisation that enjoys a UN consultative status. This opportunity opens the door for her extensive high-net-worth network to connect with international diplomats and foster foreign investments.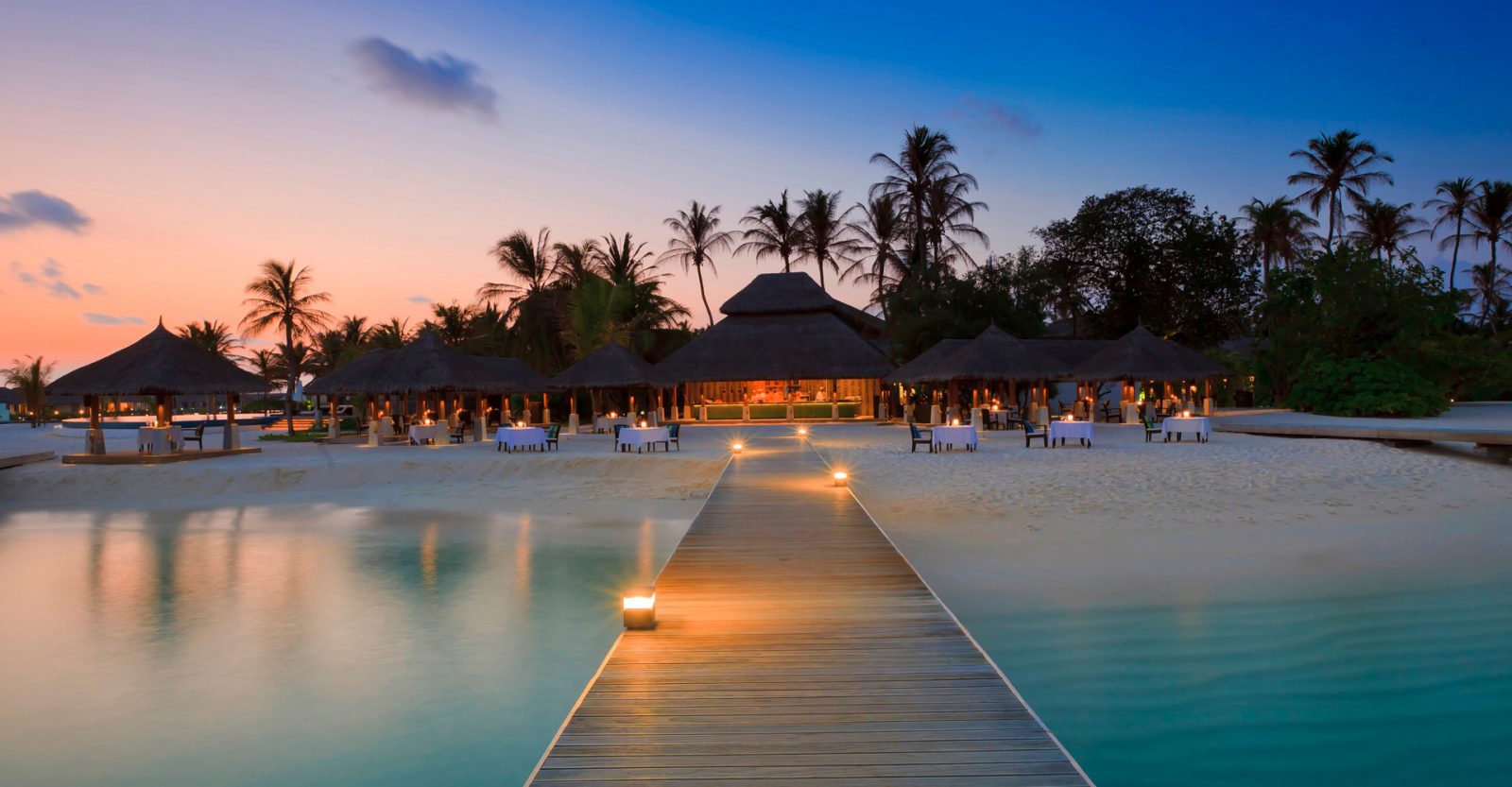 Irene Ho shares her insights into Affinity Marketing for high-net-worth individuals and the luxury industry's digital transformation
Luxe Digital: Hello Irene. Affinity Marketing is at an interesting cross-road between events and digital, tell us about the most significant changes that you've observed since launching The Luxury Network in Singapore?
Irene Ho: Companies in the luxury sector are increasingly embracing social media to engage with their affluent consumers online. It is no longer about whether we do social media but a question of how well we do it to drive awareness for your brand and convert it to sales.
I also noticed that savvy high-end brands don't believe anymore in paying bloggers to promote their products or services. They moved away from basic social media vanity metrics that do not equate to tangible retail sales.
Luxury brands are increasingly recognising the power of niche influencers. For example, I have recently been approached by a designer brand to associate my social profile with their high-end products because they like what I do and the values I embody. They know that I have a loyal following on my social media accounts and a group of contacts that trust my opinions and suggestions. They saw an alignment between their brand and myself.
Luxe Digital: How do you ensure that offline affinity marketing remains relevant for luxury businesses when they increasingly invest their budget on digital?
Irene Ho: I don't expect UHNWIs to stop buying private jets to travel for their meetings just because Skype calls or Whatsapp are available.
In my experience, nothing beats a face-to-face conversation. Brands will still need to meet up in person to brainstorm ideas. Fruitful collaborations still require live discussions to clearly understand each other's objectives. This is especially relevant in the world of luxury and high-net-worth individuals where time is precious.
It will always be important for luxury businesses to host events which could include other luxury brand partners. For example, when launching a new luxury product, events can help a high-end brand introduce it to their affluent customers, leverage this offline moment to strengthen their relationship with their audience. Luxury is all about providing customers with an experience and this is best conveyed in person, through our senses of taste, smell and touch.
You can't have an online affinity marketing collaboration without an offline meeting to discuss the partnership. This is particularly true in the luxury sector where people want to meet you before deciding to collaborate with you. Luxury brands embody the finest in their industry and are the best in what they do. In that regard, you need to build trust and rapport with each other. And that could not happen without spending some quality time together.
Humans are 'social animals', digital platforms are levers of growth but will never replace in-person interactions.
Luxe Digital: In that context, how does digital marketing help you create opportunities for The Luxury Network? And how are your members responding to it?
Irene Ho: With the appointment of our new Global CEO, H.E Fares Ghattas, in October 2016, we introduce a bi-monthly magazine. It provides our readers and members with updates on what is happening within our global community. Members can advertise their products and services, promote their events or highlight their key personnel on a complimentary basis. This is a great way to create valuable content and drive traffic to our website while creating awareness for our members and The Luxury Network.
Members who are proactive took advantage of this resource without fail for every issue. One of our members is the CEO of a company that provides professional services. I suggested that we feature an interview with him and how members would benefit from his services. Shy by nature, he was very reluctant at first but eventually agreed to it. He recently thanked me because his interview was the best performing campaign on his company's social media accounts. He was so impressed by the design and quality of our magazine, that he decided to create a "coffee table book" about his company and services.
Luxe Digital: Tell us more about the digital challenges that you understand most of your clients are having?
Irene Ho: Interactions with the members of the Luxury Network are primarily about offline networking, so I'm not particularly involved with the digital marketing challenges that their companies might be facing.
I am much more familiar with the online challenges that emerging luxury brands are experiencing through my other activities, however. For them, it's mostly a question of brand awareness and being able to grow an engaged audience on social media. An audience that can then convert into actual sales.
One of the reasons why Runway Moda was created, for example, is to solve the digital challenges faced by designers in the Fashion Industry.
The platform offers multi-faceted tools that provide a turnkey solution in monetising video-based media. It also serves as a marketplace for both brands and consumers alike. Additionally, through a specially crafted analytical dashboard, users can track video impressions and gain micro insights into high-end product sales by regions.
Luxe Digital: You are very active online through your social media. What made you decide to invest more time on your profile and how is it impacting your business?
Irene Ho: I am active on my personal social media accounts indeed. It's a great platform for me to show my personality, what I do, and what I believe in.
I don't post stories related to my family, but everything that I share shows the real me. So I would even sometimes post things I am angry or disappointed with.
I do share my achievements as well, such as my interview with the Straits Times or Bangkok Post, my participation as an Honorary Judge for the Luxury Lifestyle Awards and MPAS Awards. I also talk about the events and organisations that I support and my volunteering work.
As I provide professional services, it is important for me to build trust and rapport with my members. I need to be able to know and understand their underlying interests to ensure that these interests are met to achieve a win-win situation. Only then can a partnership happen between different brands. Trust can be built when members get to know the real me. Social media helps me disseminate such information about myself to a wider affluent audience.
Social media also helps to keep my members informed about what I have been doing including other members' partnerships. We often discuss these when we meet face to face later.
Last year, for example, I met a prospect who wasn't sure that he should invest in a membership with The Luxury Network. He found the upfront payment of US$15,000 to be a significant investment. He went home and briefly mentioned it to his 20 years old son. His son Googled me and looked through my Instagram account, then recommended his dad to join my network. He signed with me for a membership and has since been a satisfied member.
I have many other similar stories of opportunities that arose thanks to my investment in building my personal brand on social media. The investment in time and energy is thus justified.
Luxe Digital: What are some interesting luxury trends that you've observed as noteworthy for high-end brands to be aware of?
Irene Ho: A few of my luxury members emphasize that sales during events are not as important to them as building brand equity and long-term relationship with their affluent customers in Asia.
I think luxury brands understand that promoting their products takes time and should be done with tact, not through hard selling.
That is also one of the reasons why my business partner Ray Perera and I built Runway Moda. Traditional fashion show events do not provide an avenue for designers to collect orders or sell their pieces off the runway. Some fashion show organisers do provide pop up stores so that attendees can browse the pieces and buy the products after the show.
Runway Moda has live streaming capacities where viewers from any location watching the live fashion show can click on items of interest and buy or pre-order them immediately on the video of the runway. With our technology, we want to revolutionise how people make purchases by shortening the buying process.
I believe the trends would be for luxury brands to better utilise digital analytics to collect meaningful data and incorporate machine learning to track buyers' behaviour. This will enable brands to create or suggest complementary products that their affluent consumers would want.
Luxe Digital: How do you envision the future of marketing to high-net-worth individuals (HNWIs)?
Irene Ho: The rise of digital has altered how we live and the speed at which we engage with one another. 93% of buying decisions are influenced by social media for example.
HNWIs are a demographic that enthusiastically adopts new technologies because they believe in utilising any resource available to them in order to identify the right decisions quickly, achieve good results and ultimately attain their lifestyle goals.
Luxury brands that adopt a sound digital marketing strategy will be able to reach their HNWIs customers more effectively. This is especially important for brands targeting affluent Millennials and Generation Z HNWIs who have grown up in the digital age. For example, by monitoring their customers' online behaviour, luxury brands can customise their offering to optimise engagement and create highly personalised value for their HNWIs customers and thereby increasing customer loyalty.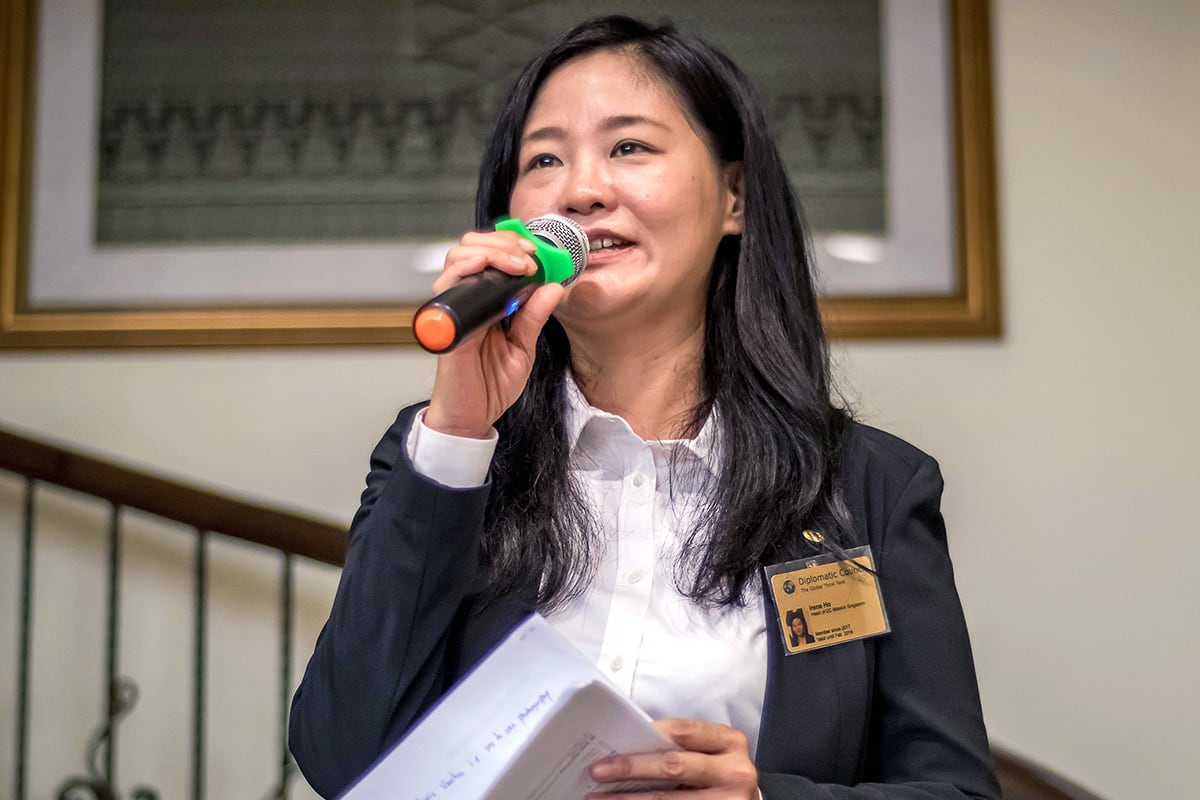 Luxe Digital: In parallel to The Luxury Network, you've recently taken a new role as Head of Mission for the Diplomatic Council in Singapore. Can you please tell us more about how that came to be?
Irene Ho: I've been contributing to several Non-Profit Organisations with my time, resources and network for the past ten years. I care deeply about Singapore and its place in Southeast Asia. As a wealthy country, it's only natural that we do our best to uplift the living standards of those around us.
When the Diplomatic Council approached me to become their Singapore Head of Mission, I immediately saw it as an extension of what I had already been doing with NGOs. The Diplomatic Council gives me the opportunity to significantly increase the scale and reach of my work.
My vision for the coming years is to build the Diplomatic Council in Singapore as one of the key platforms to strengthen our cooperation with foreign diplomats, particularly those coming from countries with which Singapore has a strategic relationship. Our objective is to build strong trade and investment ties, which ultimately guarantee peace and collaboration between nations.
The Diplomatic Council is also an excellent platform to leverage my existing network of high-net-worth individuals. By introducing my business network of HNWIs and professionals to Ambassadors and members of the diplomatic corps, we're fostering new partnerships that can lead to economic growth. I'm helping create value for business leaders from The Luxury Network, who will be able to draw upon an extensive diplomatic network whenever needed. And in parallel, the Diplomatic Council will have a large pool of generous contributors and donors when urgent resources are needed to help with natural disasters recovery for example.
Connect with Irene Ho on LinkedIn and Instagram
A few words that say a lot: