To talk about Tres Generaciones as a spirit is a little like telling a long lost fairytale about the overall history of the best tequilas. Because, although Tres Generaciones as a brand was launched in 1973, its history stretches back way further than that.
The story of Tres Generaciones—which translates to "Three Generations"—started back in 1873, when Don Cenobio Sauza founded Sauza, a spirits company, at La Perseverancia distillery in Tequila, Mexico.
Now, after a relaunch in 2015 that further placed Tres Generaciones on the map, it's a highly regarded top shelf spirit.
It doesn't matter which bottle of Tres Generaciones you're sipping: each one comes with its own crisp base, unique characteristics and intense finish. It's a tequila that promises to leave its mark on history, just like its initial creator would have wanted.
Superior smoothness, fresh-pressed agave and a level of expertise that only comes with time: it's fair to say that there's no such thing as a bad bottle of Tres Generaciones tequila.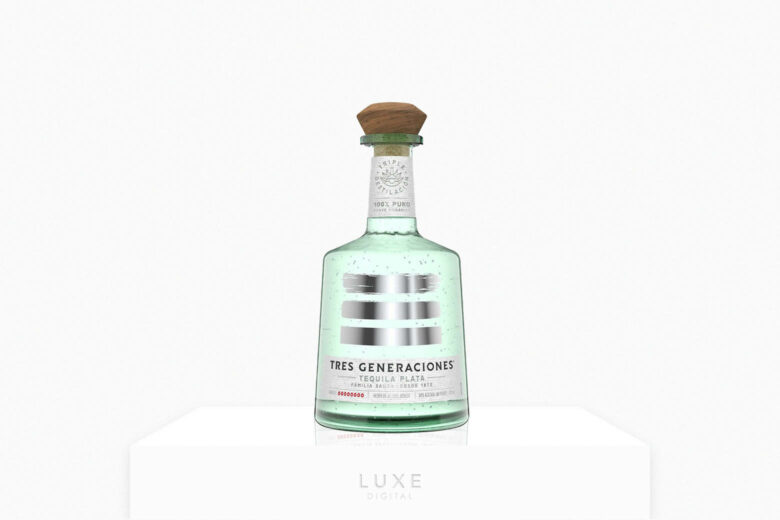 Tres Generaciones price and bottle sizes
| Bottle | Size | Price (USD) |
| --- | --- | --- |
| Tres Generaciones Plata Tequila | 750ml | $42 |
| Tres Generaciones Reposado Tequila | 750ml | $45 |
| Tres Generaciones Añejo Tequila | 750ml | $50 |
A tequila that honours each of its three generations in the industry
While Tequila, Mexico, might be widely known as the birthplace and rightful home of the spirit, Don Cenobio Sauza played an especially special role in its history and creation. That's because he was the first person to distill spirits from the blue agave plant and the first to refer to it as "tequila".
If it wasn't for him, we might not have the tequila that we know and love nowadays. And, just in case you thought he hadn't done enough, he did one extra thing: he was the first person to export tequila to the United States.
Tres Generaciones is the final product from that ever-stretching family history. Continued as a sort of family heirloom, the spirits brand initially started under the watchful eye of Don Francisco Javier Sauza, who was determined to honor his family heritage in the best way he knew how: with a delicious sip of premium tequila.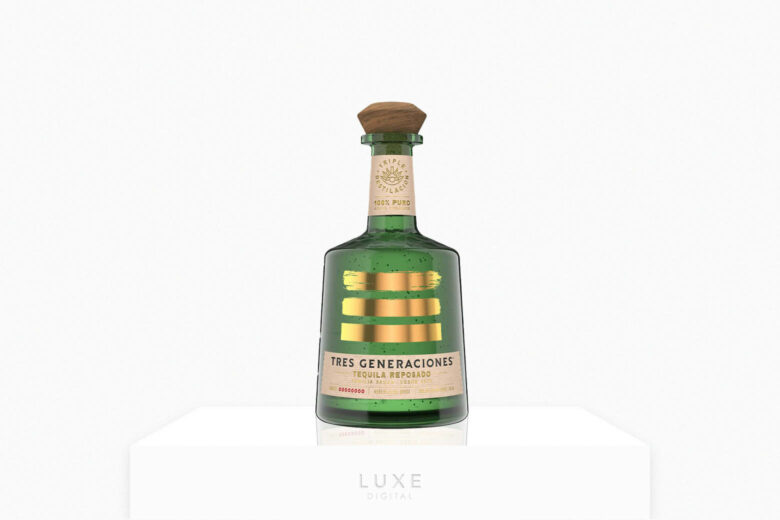 Even though time has passed since this brand first made its mark, a few things have stayed the same. Tres Generaciones has always been produced at the same distillery where Don Cenobio began the process back in 1873: a place called Destileria La Perseverancia.
Nowadays, you'll find three unique offerings from this brand, each worthy of its own attention and definitely its own place in your bar cart.
All of the brand's offerings are triple distilled using 100% blue agave. The Tres Generaciones Plata is crisp and un-aged, a perfect tequila for cocktails or celebrations. The Reposado takes a little extra time before it's bottled and served, first spending four months aging in American oak barrels.
And then there's the brand's sipping tequila: the Tres Generaciones Añejo. This is the one for serious tequila drinkers, with a 12-month aging period and enough intense, rich, dark notes to keep anyone interested.
The latter is particularly where you'll see this brand shine, with each sip of its amber coloring and beautifully accented copper bottle. It's a special tequila that you'll want to share.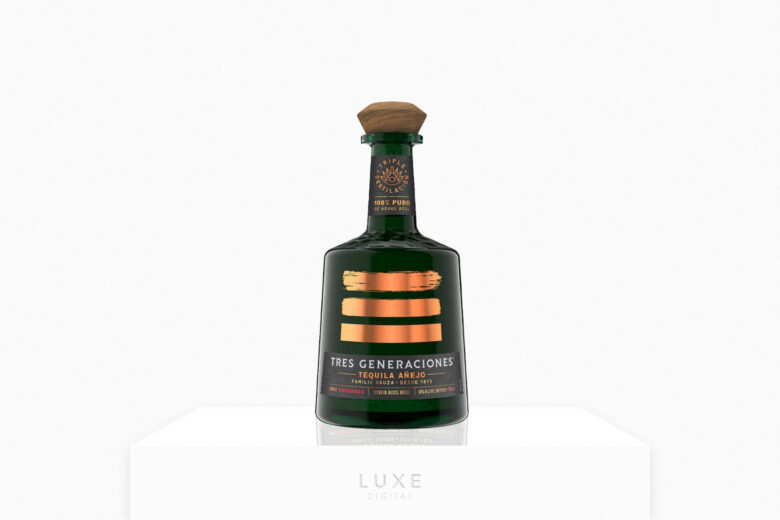 How to drink Tres Generaciones
Many bartenders and tequila experts recommend choosing a family-owned tequila and, though Tres Generaciones is now owned by a larger corporation, it started its life as a family-owned business, so we'll still give it the full approval.
Tres Generaciones hails from one of the oldest distilleries in Tequila, Jalisco, which means it deserves a little extra attention when you're drinking it. That's something you'll appreciate even more when you're drinking one of the brand's more prestigious bottles, like the Reposado or the Añejo.
When you're drinking un-aged tequila, you can afford to be a bit relaxed. So, even though we'd recommend a cheaper brand for tequila shots, if you're going to take shots of Tres Generaciones, you'd want it to be from the Plata bottle.
The same thing applies to cocktails. If you're mixing up a round for you and your friends, you'll want to stick to the Plata—un-aged tequila. This is one with less flavors and notes compared to its older siblings and promises more room for adventures. When serving Plata, ensure it's chilled before serving.
When drinking aged tequila, you'll want to spend a little more time sipping it and first smelling the aromas before drinking it back. This is tequila that deserves to be served at room temperature, as chilling it strips some of its character away.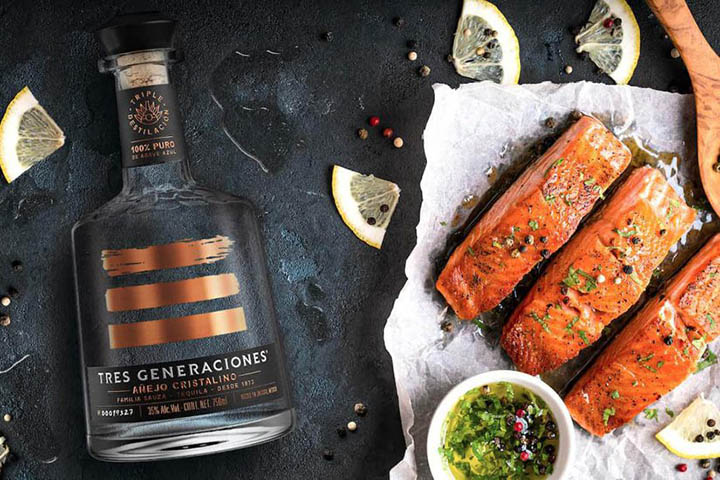 The best cocktails to make with Tres Generaciones
One of the best things about Tres Generaciones is its variety. Its Plata Tequila is your best bet for cocktails, thanks to its lower price point and less intense base notes. If you're making cocktails with Tres Generaciones' Reposado or Añejo tequilas, you'll want to stick to traditional blends that let the tequila reign supreme, rather than being overshadowed by other flavors and mixers.
Tequila Diablo Rojo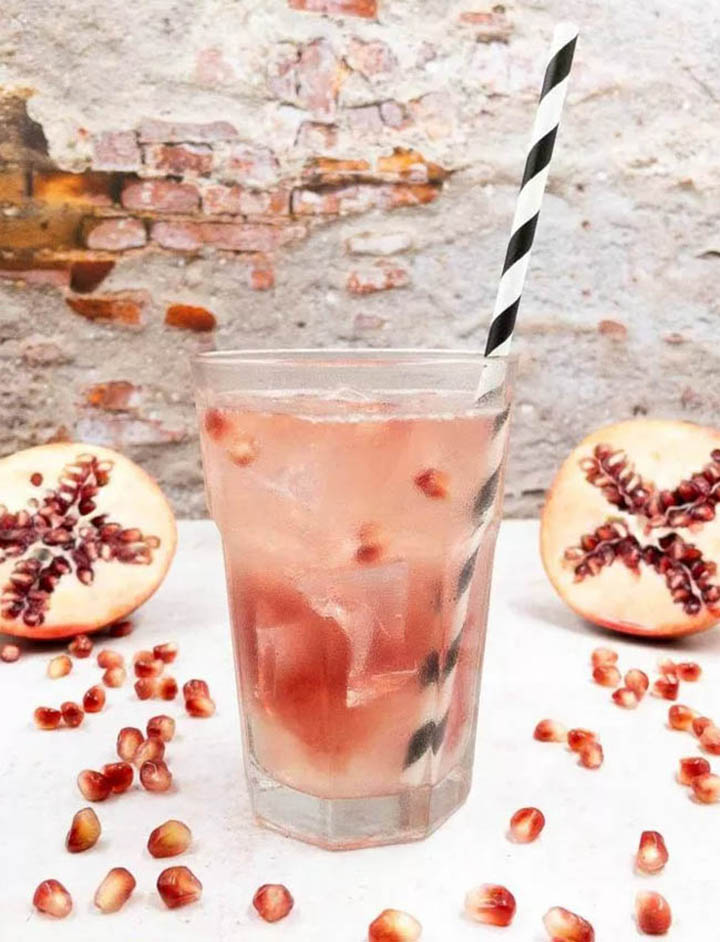 Ingredients:
50 ml Tres Generaciones Plata Tequila
15 ml Lime Juice
15 ml Sugar Syrup
150 ml Ginger Beer
1-2 tsp Crème De Cassis
1 tsp Pomegranate Seeds
Cocktail recipes: This fruity cocktail has plenty of depth; one you'll appreciate from the first sips right to the final dregs. To make, add tequila, lime, and sugar syrup to a half-filled glass of ice. Stir gently until properly combined before topping with ginger beer. Stir once more before slowly pouring crème de cassis. Finish by garnishing with a few pomegranate seeds before serving.
Tequila Sour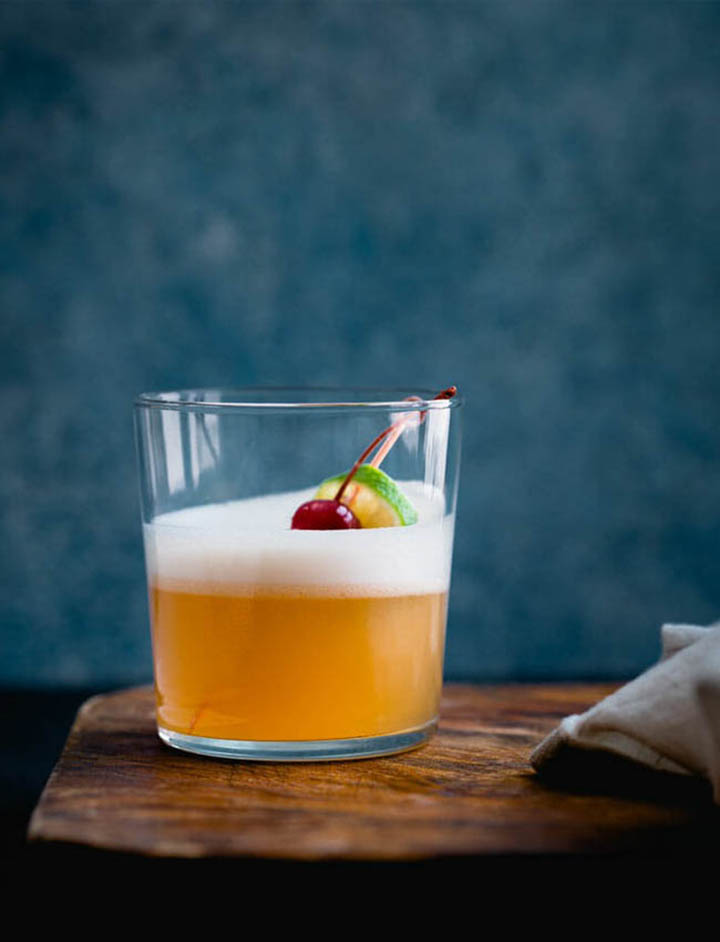 Ingredients:
60 ml Tres Generaciones Reposado Tequila
30 ml Lemon Juice
15 ml Lime Juice
2 tsp Agave Nectar or Simple Syrup
2 dashes Angostura Bitters
1 Egg White
Cocktail Cherry and Lime Wedge for garnishing
Cocktail recipes: Tart and sour like its namesake, this cocktail is one that quickly becomes a new favorite. Make it by adding tequila, lemon juice, lime juice, syrup, bitters and egg white to a cocktail shaker. Shake vigorously to combine before adding ice and shaking again. Then, strain into a glass and watch as the foam collects at the top. Garnish with a lime wedge and a cocktail cherry before serving.
Siesta Cocktail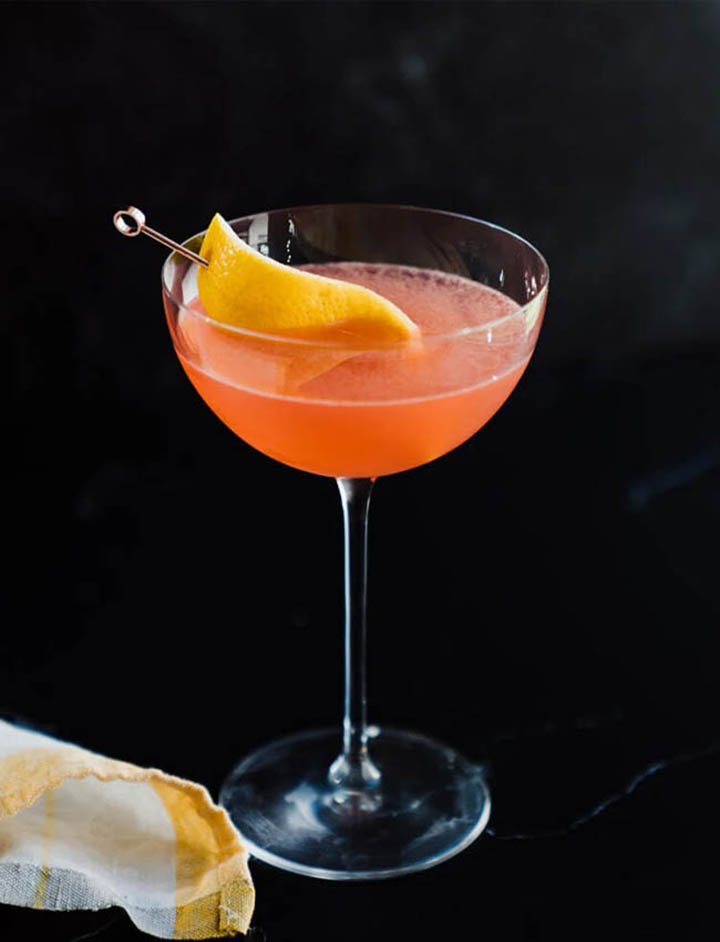 Ingredients:
60 ml Tres Generaciones Plata Tequila
15 ml Campari
15 ml Grapefruit Juice
15 ml Lime Juice
15 ml Simple Syrup
Grapefruit, Lemon or Lime wedge for garnishing
Cocktail recipes: A siesta might traditionally mean a nap in Spanish but sleeping will be the last thing on your mind when you've sampled this zesty cocktail. Make one by adding tequila, Campari, grapefruit juice, lime juice and simple syrup to a cocktail shaker. Add plenty of ice and shake until cold. Then, strain the mixture into a cocktail glass and garnish with a citrus wedge before serving.
Frequently asked questions about Tres Generaciones
Is Tres Generaciones a good tequila?
Tres Generaciones is a premium tequila with a rich base and plenty of flavor. It's smooth and promising, with a long finish that most tequila lovers enjoy. It also comes in a sleek and stylish bottle.
How do you drink Tres Generaciones Añejo?
Tres Generaciones Añejo is a sipping tequila, which means you'll want to enjoy it on its own or served with ice rather than served in shot form or mixed into cocktails.
Who owns Tres Generaciones tequila?
Tres Generaciones is owned by Sauza Tequila Import Company, which is owned by Beam Suntory. It was founded by Don Cenobio Sauza in Jalisco, Mexico.
How much does Tres Generaciones tequila cost?
A 750 ml bottle of Tres Generaciones Plata Tequila starts at around $39.99 while the Tres Generaciones Reposado Tequila costs around $42.99 and the Tres Generaciones Añejo Tequila costs around $45.99.