Hendrick's floral aroma and whimsical branding keeps you guessing, sip by sip. Not many brands would market themselves as being created "oddly" but, inspired by Victorian-era apothecaries and quintessential British gardens, it seems only fitting to describe this delightfully unusual gin as something a little outside the norm.
Hendrick's gin is a premium favorite that counts cucumber and rose petals amongst its bouquet of flavors. Close your eyes when taking a sip and see what else you can pick out: it uses 11 other botanicals and two different stills in its distillation process to create a unique gin that brightens up whatever it's served with.
Hendrick's is headed up by Master Distiller Leslie Gracie, a woman described as "part alchemical genius, part liquid poet and part scientist" by the brand itself. But it was named by the oldest member of the William Grant family – and the oldest woman in Scotland – the late Janet Sheed Roberts, who decided to call the gin after an expert family gardener named Hendrick.
And although Hendrick's is a relatively young brand, its family has been experimenting long before taking a sip from the first bottle. Leslie Gracie, according to her family, had an interest in botanicals from childhood, meaning Hendrick's might just have the lengthiest and most-thought-out business plan in the industry.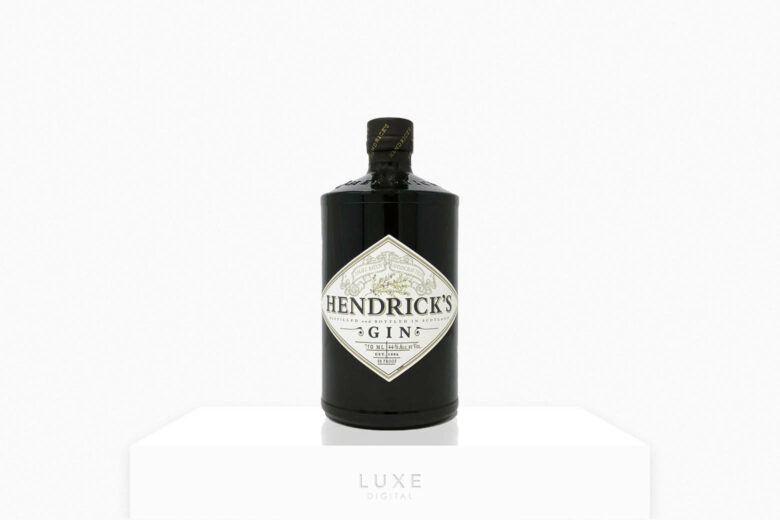 The best bottles of Hendrick's Gin to buy in 2020
| Bottle name | Size | Est. Price (USD) |
| --- | --- | --- |
| Hendrick's Gin | 750ml | $36.99 |
| Hendrick's Midsummer Solstice | 750ml | $40.99 |
| Hendrick's Orbium Gin | 750ml | $43.99 |
Hendrick's prides itself on being a small-batch gin, which means that it's crafted in a mere 500 liters at a time from its "gin palace" in a tiny Scottish village. It first started marketing its gin in 1999, two decades after the idea for a new spirit came about. And while Hendrick's might not be one of the oldest gin brands in the world, its elaborate and complex origin quickly pushed it to the forefront of the gin revolution. Now, it's the brand that gin fanatics will loftily order at the bar with a slice of cucumber instead of the more typical lime.
Hendrick's gin is produced using two different stills – a combination of Bennett and Carter-Head stills, which were both restored after being bought at auction in the 1960s. The Bennett was actually built in London in 1860, making it a full 139 years older than Hendrick's itself.
Hendrick's' Carter-Head still is one of the last remaining in the world and uses a rare process to create gin. It gently steams the botanicals in a basket to produce a delicate and light flavor profile, which results in a subtle overall flavoring. In contrast, the Bennett still even things out by steeping the botanicals overnight to produce a rich and complex liquid. The combination, which is unique to Hendrick's in the world of gin, is one of the many things that sets Hendrick's apart from any other gin on the market.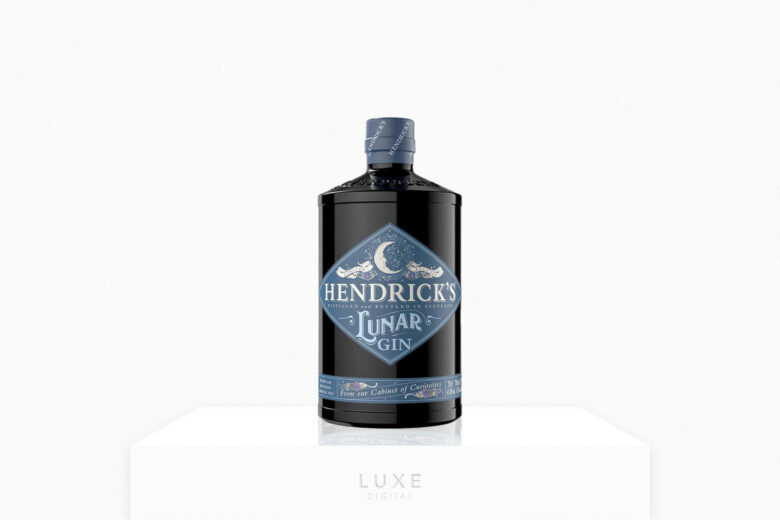 Its botanical signature consists of flowers, roots, fruits and seeds taken from all over the world, coming together to form a smooth and floral gin. As well as the famed Bulgarian rose and cucumber, Hendrick's gin includes juniper, coriander, lemon, orange, orris root, angelic, caraway seeds, cubeb berries, chamomile, elderflower and yarrow. The caraway seeds add the spice, elderflower and camomile emphasize the floral notes and the yarrow adds the final touch to Hendrick's one-of-a-kind gin: the green notes.
The brand is already one step ahead when planning for the future: instead of accepting defeat and moving to more modern gin-production methods when their lovingly traditional stills finally give up, Hendrick's has already introduced a brand new still that's a direct copy of the old one. So if you're someone who refuses to drink any other brand, there's no need to worry about its unique elixir coming to an end anytime soon.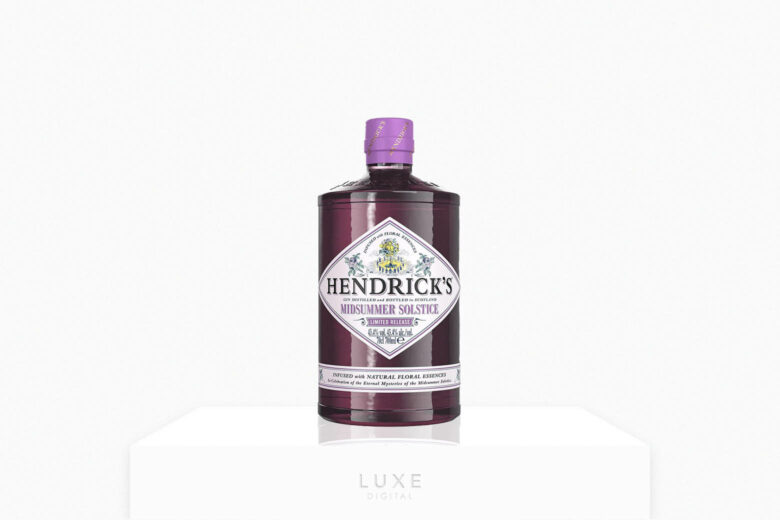 How to drink Hendrick's Gin
Gin's delicate and unique complexity makes it a great spirit to enjoy neat, and Hendrick's Gin is one of the best for doing just that. To get the most out of a bottle of Hendrick's when enjoying the spirit neat, put the bottle in the freezer for a few hours before serving. As gin heats up, it releases more of the flavors, offering a new experience for tasting every single botanical carefully crafted in Hendrick's creations.
If you'd rather mix your gin, stick with simple mixers that allow Hendrick's notes to shine through. You can't go wrong with a Gin & Tonic, which adds a fresh burst to the bottle while keeping the gin's flavors in prime position.
When making cocktails with Hendrick's gin, use the rules of complement and contrast. Highlight the cucumber and rose by adding ingredients that bring out those notes without taking center stage. A hint of citrus or sprig of rosemary (or other herb) can be the final touch when it comes to creating your next favorite gin-based cocktail.
If you'd rather follow the rules of the Master Distiller and drink the spirit the same way the one true expert recommends, do as Leslie Gracie does and mix Hendrick's gin with soda water and elderflower cordial.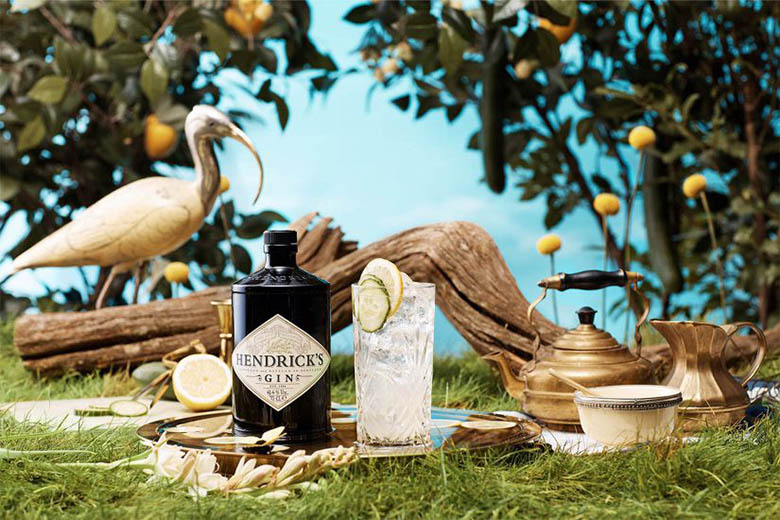 The best cocktails to make with Hendrick's Gin
Gin & Tonic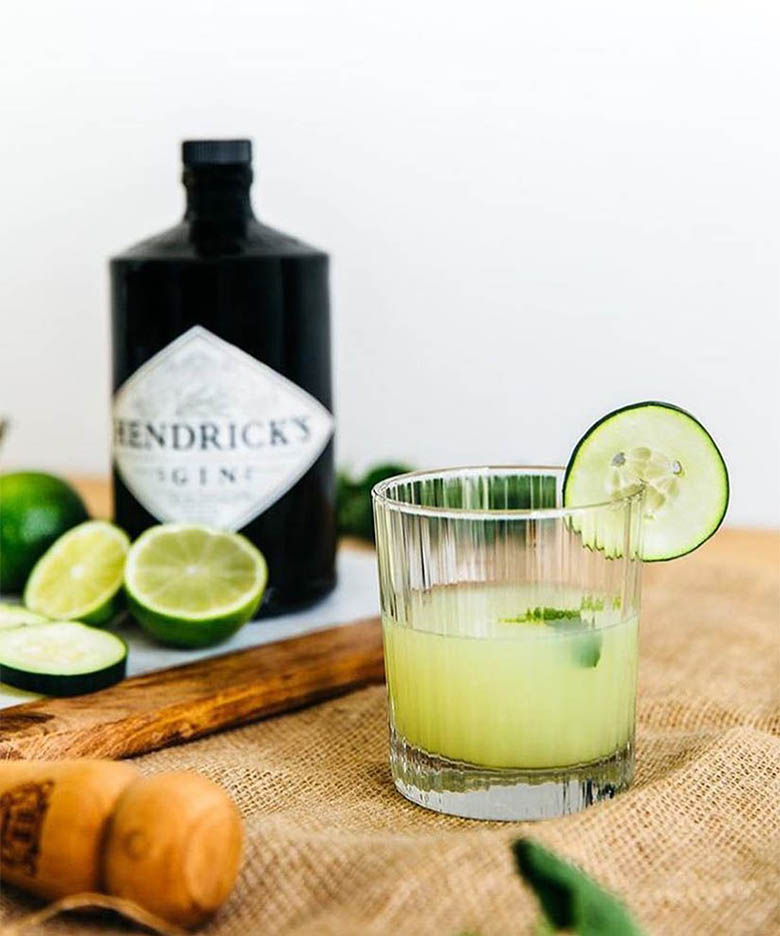 Ingredients:
50ml Hendrick's Gin
150ml tonic water
3 thinly sliced rounds of cucumber
The addition of cucumber makes a classic Gin & Tonic even more delicious and the recipe couldn't be simpler. Make it by combining all of the ingredients in a highball glass filled with cubed ice and stir gently. Then, garnish with the rounds of cucumber and serve for a refreshing G&T that's stepped up a notch from the norm.
Gin Fizz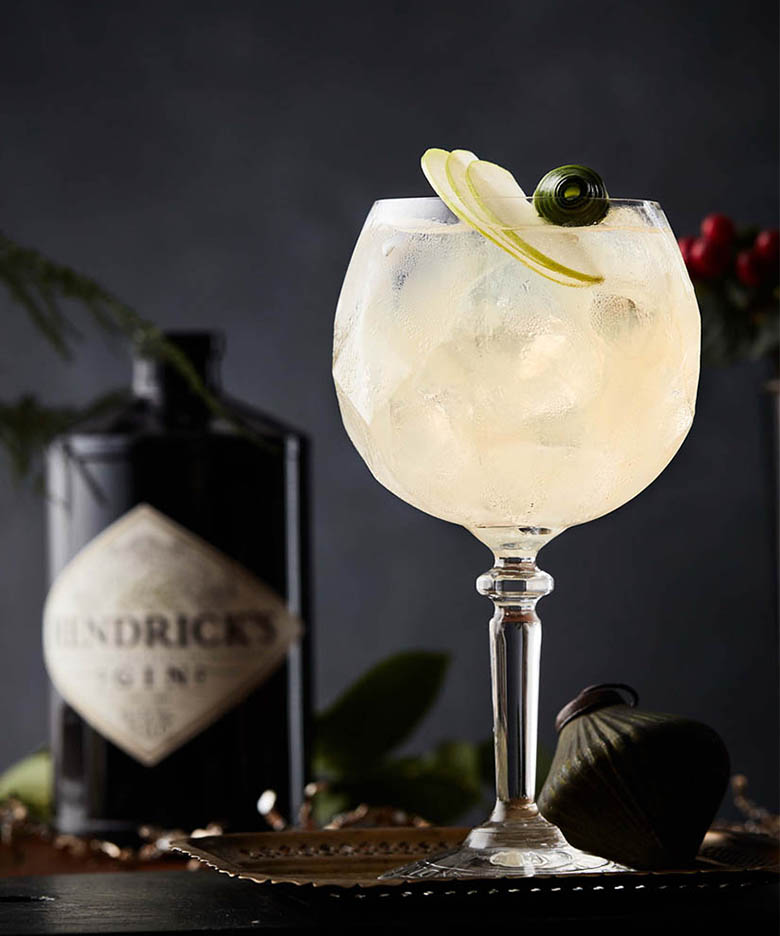 Ingredients:
50ml Hendrick's Gin
25ml lemon juice
10ml sugar syrup
sparkling water
ice
lemon slice
Bubbly, zesty and delicious all at once, a Gin Fizz is the perfect addition to your Sunday afternoon BBQ to bring out the true taste of summer. Pour the gin, lemon juice and simple syrup into a cocktail shaker filled with ice and shake until cold. Strain into a tall glass and top up with sparkling water. Garnish with a lemon slice.
St Clements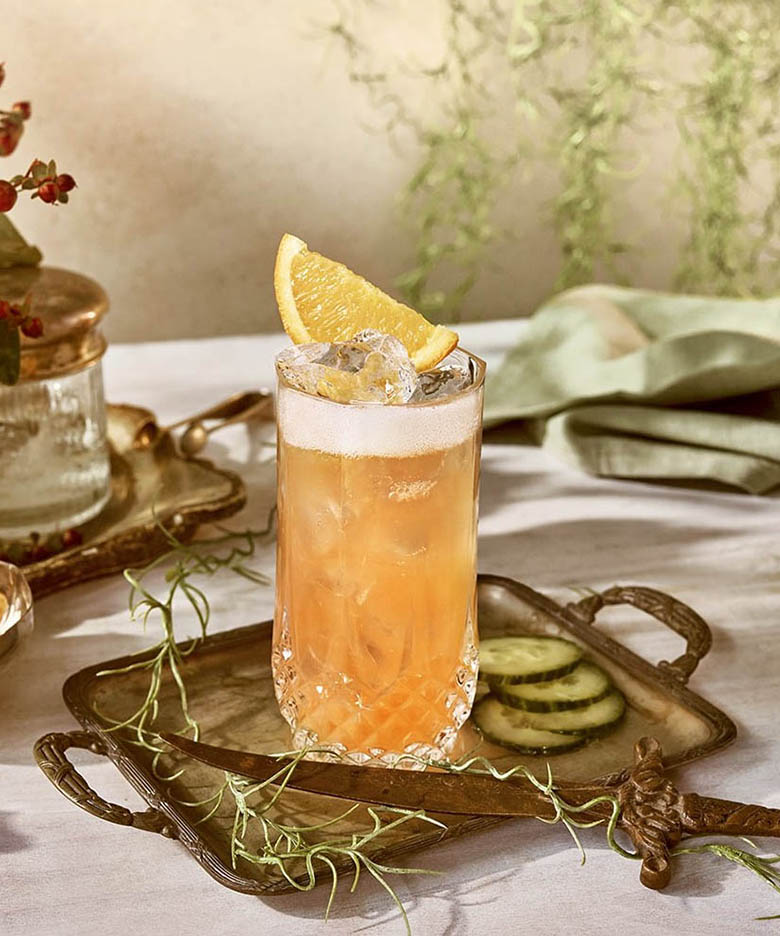 Ingredients:
35ml Hendrick's Gin
15ml lemon juice
75ml bitter lemon
100ml fresh orange juice
3 thinly sliced rounds of cucumber
orange wedge for garnishing
Step the classic St Clements mocktail up a notch with the addition of a hefty measure of gin. Usually served sans alcohol, it's a summery, fruity drink with plenty of punch. Combine all of the ingredients into a highball glass filled with cubed ice and then gently stir. Before serving, garnish with three rounds of cucumber and an orange wedge.
Frequently asked questions about Hendrick's Gin
Is Hendrick's a good gin?
Hendrick's is a premium and popular gin with a fantastically refreshing flavor profile. The spirit combines cucumber, rose and 11 other botanicals along with a unique distillation process to create a classic gin flavor with a twist.
How much is Hendrick's gin at Costco?
A 1.75L bottle of Hendrick's Original Gin costs $93 at Costco.
Is Hendrick's gin top shelf?
Yes, Hendrick's is a top-shelf gin that's crafted in batches of 500 liters at a time and distilled using a rare and traditional process. Hendrick's has a unique flavor profile that's cucumber and rose heavy, with a floral aroma and an impossibly smooth finish. While it mixes well into cocktails, it's also a good enough gin to savor by itself.
Which gin is better Tanqueray or Hendrick's?
Hendrick's and Tanqueray are both excellent gins but with very different flavor profiles. Hendrick's is a floral distilled gin made with botanicals including rose, cucumber and juniper. Tanqueray is a London Dry Gin with a dry and crisp taste and a hint of spice, made using a closely guarded recipe.