Envision this, if you will: pure silence except for nature's birdsong (and perhaps, cicadas), a mosaic of glassy pools and sand-hued sunbeds shaded by coconut palms, rhythmic waves whispering in the near-distance, and alluring architecture that flows effortlessly into its natural surroundings.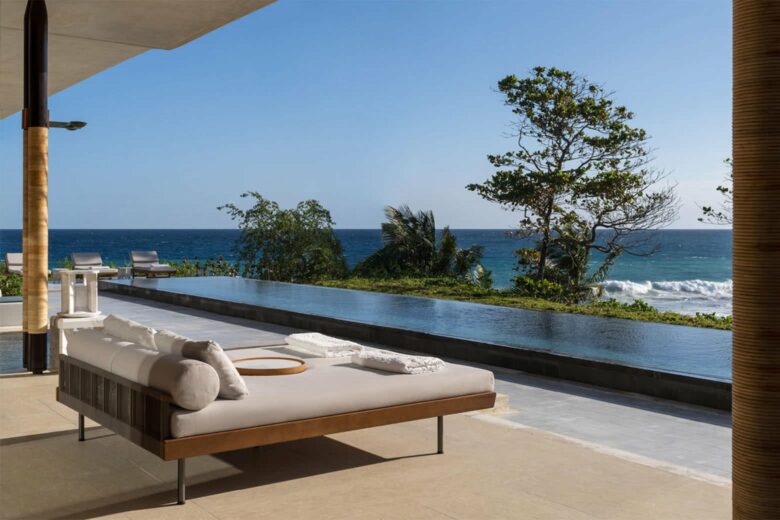 Not big on beachfront getaways? OK, then switch your sunbeds for spoiling spas, waves for walks in the park, and birdsong for boutique shopping on Fifth Avenue.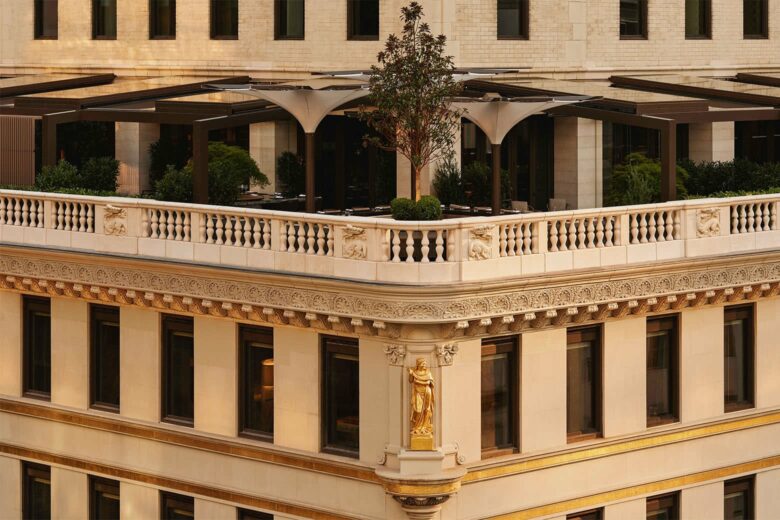 That's the (natural) beauty of Aman: there's a destination for every taste. Or dare it be said, each Aman resort is, in fact, the destination.
Taking your dream vacation from your imagination and turning it into a refined reality, Aman whisks you away to a world of serenity and sophisticated simplicity.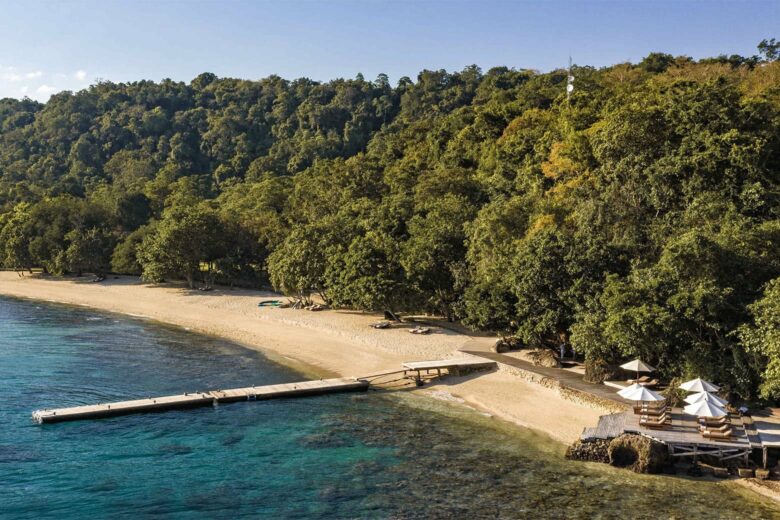 Anyone well-versed in Sanskrit (or who's done a yoga course in Rishikesh) will recognize aman as meaning "peace". And if there was ever an environment synonymous with its namesake, it's Aman. Come Bali or Borobudur, Manhattan or Marrakech, each Aman resort is bathed in a glowing light of true tranquility.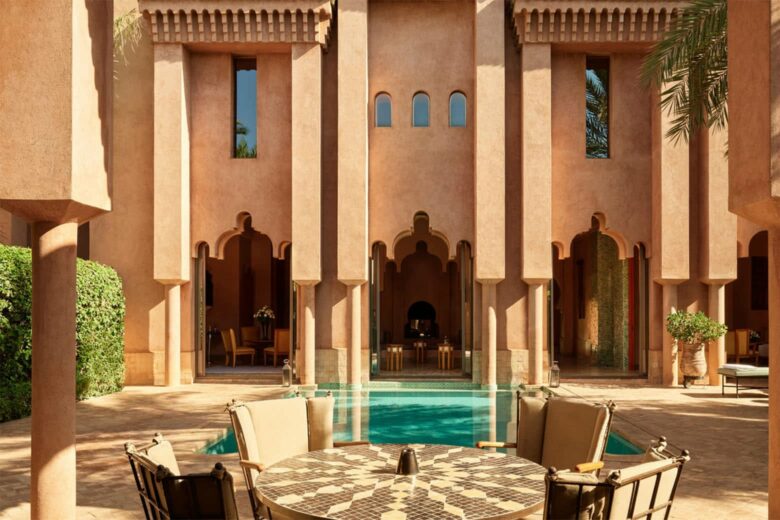 Founded in 1988, the objective was, and remains, to create 'peace-inspiring sanctuaries beyond commonplace notions of luxury'. With zero resemblance to the over-hyped, overrated, and—let's face it—rather pompous—luxury vacation resorts that peppered the globe, Aman's pure intention was to offer all the luxe, without the fluff.
It figures, then, that Aman attracts world-weary A-listers. Those who dream of nothing more than quintessential quietude, where no eyelids are batted at their status, and where they'd—gasp—actually return home feeling refreshed after their vacation. Aman offers them—and you—space to breathe, relax and reflect.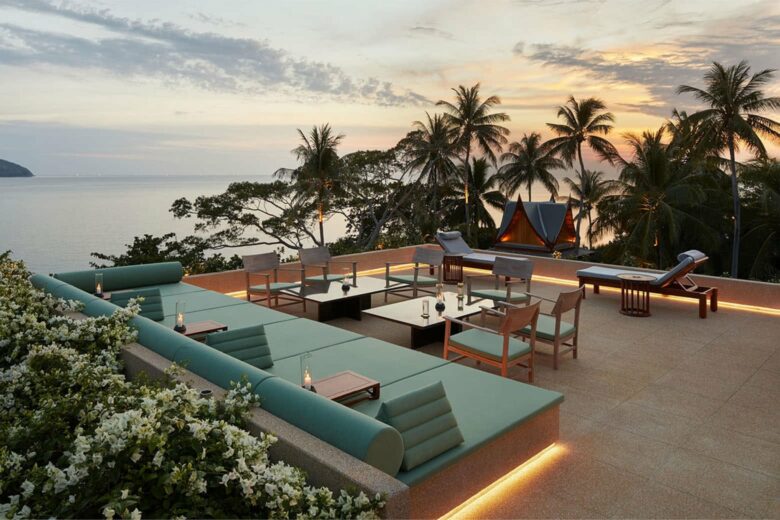 Indeed, by switching tiresome pretentiousness for an intimate, personable approach and gracious service, Aman resorts are a breath of the freshest ocean air. But don't worry, the airs and graces aren't amiss—you'll simply enjoy them without a whisper of superciliousness.
Aman's maiden destination and very first "place of peace"—Amanpuri, perched on a private peninsula on Thailand's west coast—embodied the pillars of Aman's philosophy. Deftly switching snobbery for serenity and honoring its surroundings with reverberating echoes of the local landscape, Amanpuri became the blueprint for the Aman way of living—alluringly authentic and understated.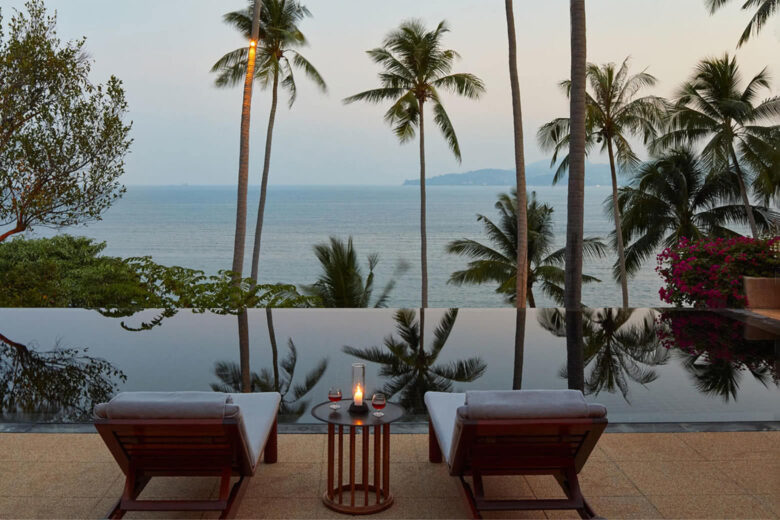 Nowhere else could you feel truly at one with the endemic environment, where a holistic wellness approach blended with a poised, laid-back atmosphere masterfully swept away your daily stresses. And now? You'll find Aman resorts in the most beautifully untouched locations across the globe.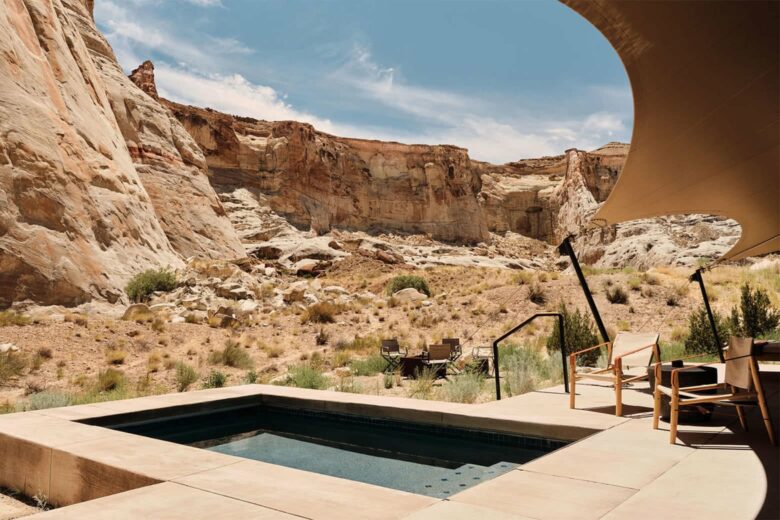 So it'll come as no surprise that we at Luxe Digital are monumental fans. Merging exclusivity, elegance, and elevated living at its absolute epitome, Aman is, without a shadow of a doubt, a brand after our hearts.
Dreamy destinations: A palette of peaceful paradises
While the destinations wildly differ—from the world's happiest nation, Bhutan, to the stunning plains of Wyoming—all Aman resorts respect their origins.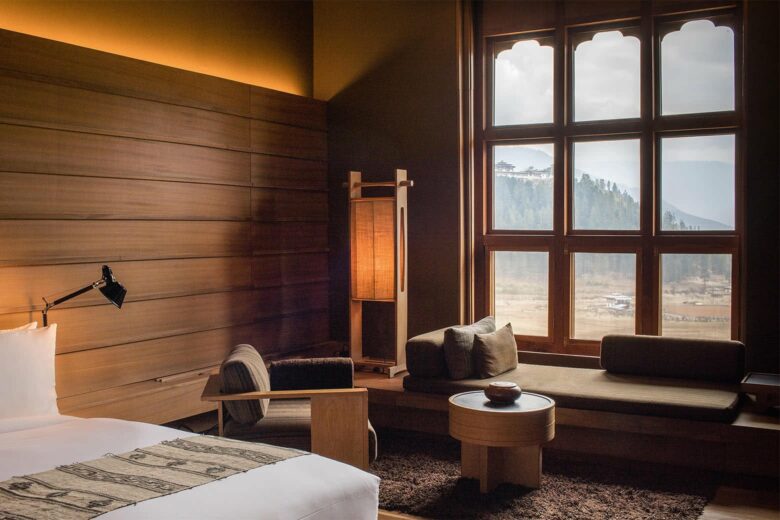 Each one reflects the unique cultural heritage of its locale, expertly blending its architecture, cuisine, and experiential wellness journeys to create a truly distinguished escape from the everyday. Indeed, "one-size-fits-all" is simply not in Aman's vocabulary.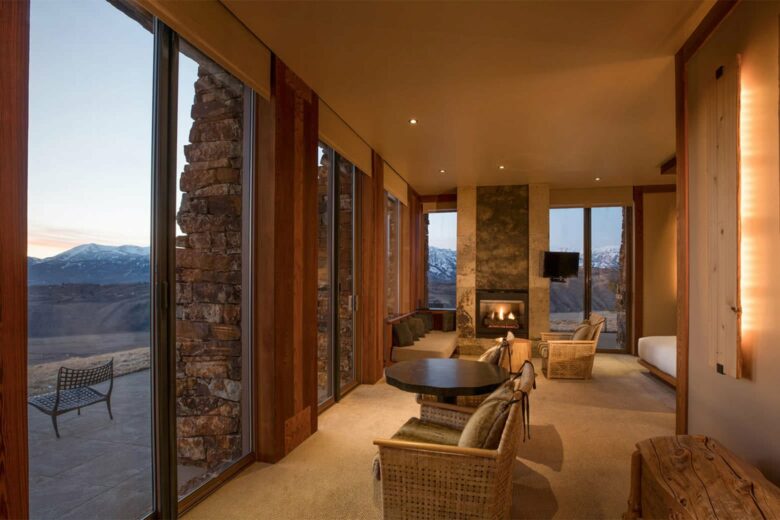 Essentially, Aman destinations form a guidebook to the most inspirational settings on Earth. No element goes ignored, from the grounding qualities of majestic mountains and expansive deserts to the wisdom of water through oceans and seas. And, if teeming rainforest and exotic wildlife are your idea of heaven, you'll discover this, too.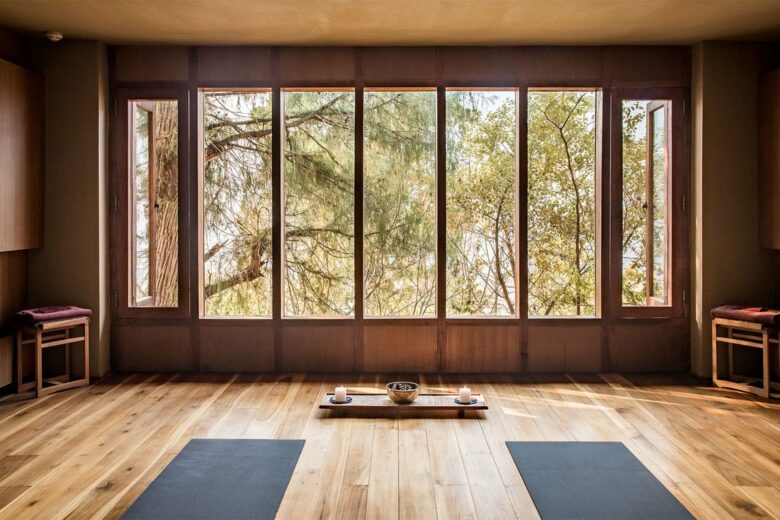 Take Amanyara in the Turks and Caicos. Framed by secluded white sands and an 18,000-acre lush nature reserve, this luxury resort elegantly unites earth and sea. Wooden boardwalks jettison over the bay, while the Pavilion accommodation brings the ocean right to your front door.
Yes, dotted across the Americas and the Caribbean, Asia, Europe, and North Africa, Aman makes the unreachable reachable but leaves the untouched, untouched. Sure, it's an art, but Aman is a grand master.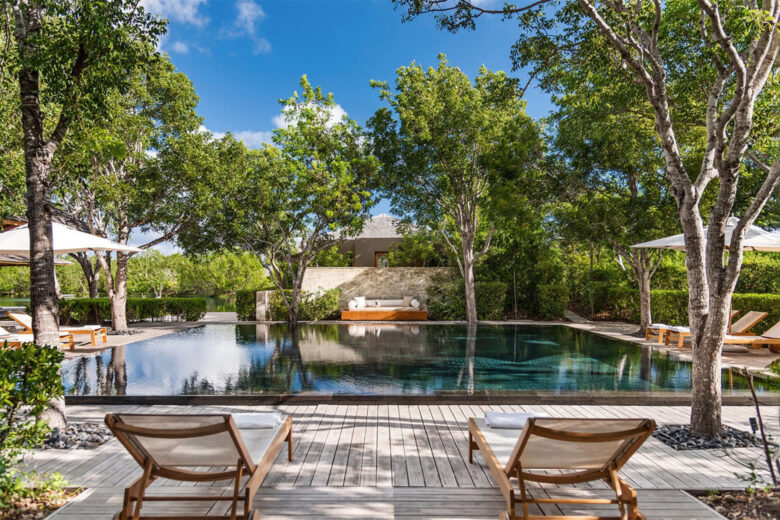 Currently embracing 34 hotels, resorts, and residence developments in 20 countries, Aman can proudly state that 15 of those are a stone's throw from (or nestled within) a UNESCO World Heritage Site. Truly wonderful.
Cocooned in calm: Minimalist in design, maximalist in space
Aman ensures there's not an out-of-place, blinding-white concrete hotel to be found. Instead, their soothingly styled properties are designed to inspire the natural beauty of their surroundings and local culture. In short, it looks like the resort is meant to be there.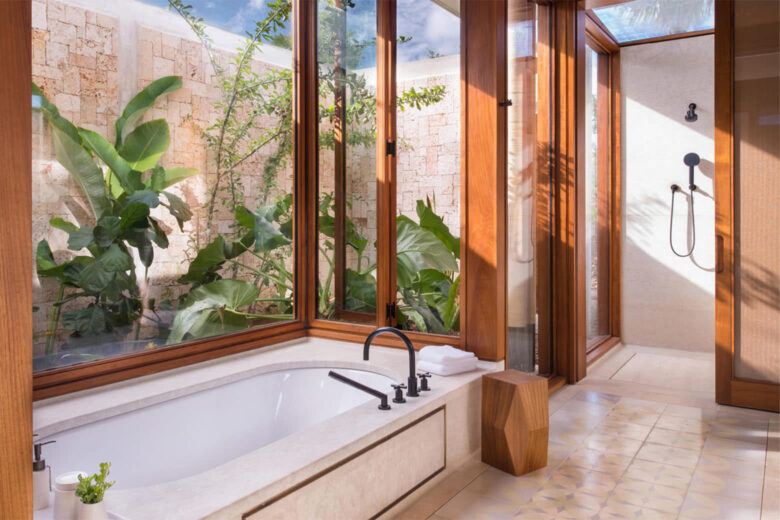 Case in point: Amanera. The Dominican Republic clifftop resort is peppered with casita-style accommodation, where floor-to-ceiling glass bestows an indoor-outdoor feel.
With a brush of architectural flair, Amanera echoes the sandy hues and ocean blues that encircle it. Indeed, it blends effortlessly with the natural landscape, only enhancing—not detracting from—it.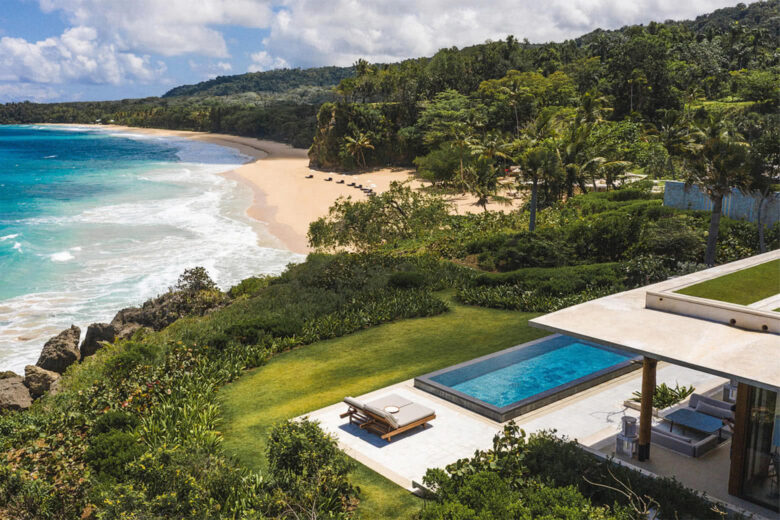 Or Amansara, Aman's verdant gem just a 10-minute walk to the world-famous Angkor Wat. Formerly accommodating—oh, only the king's guests—Amansara plays on its 1960s New Khmer architecture.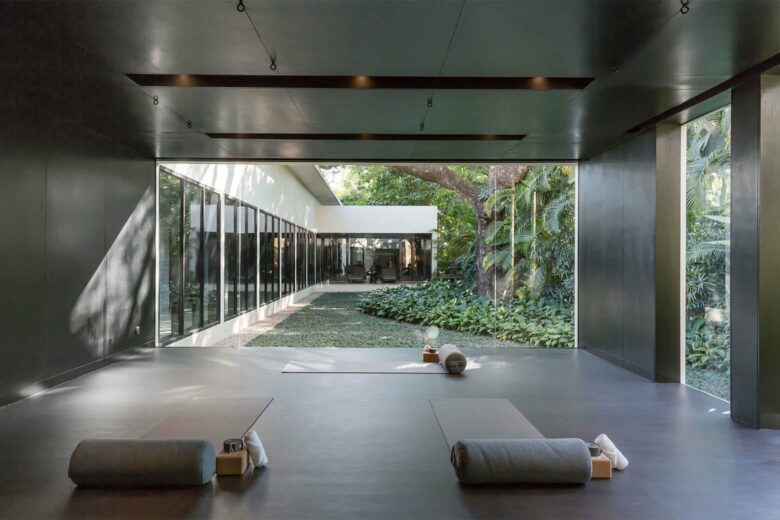 Expect bare stone pillars akin to the nearby temples, swaying palms, and a curvilinear pool reflecting the blue sky above.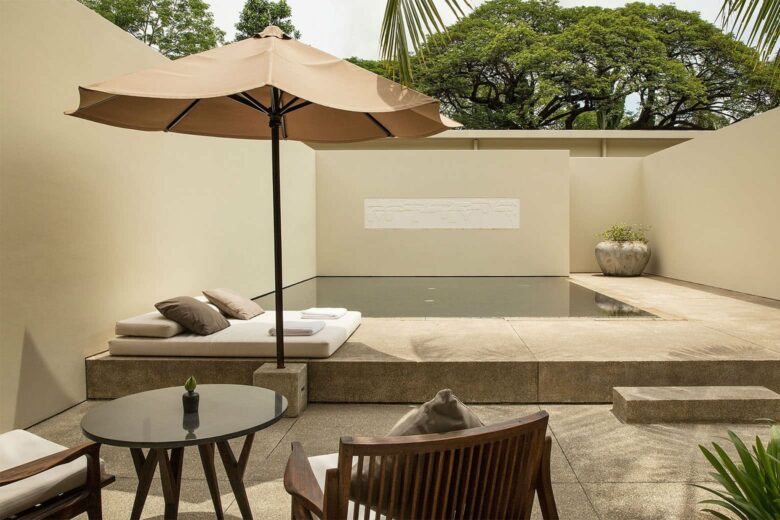 More of an urban lover? Aman Tokyo is the epitome of Japanese minimalism—from the elegant ryokan-style rooms to the peaceful inner garden and serene, onsen-inspired spa. Overlooking Tokyo's captivating cityscape from the heights of the Otemachi Tower, Aman Tokyo is an elevated escape from the bustle of Japan's capital.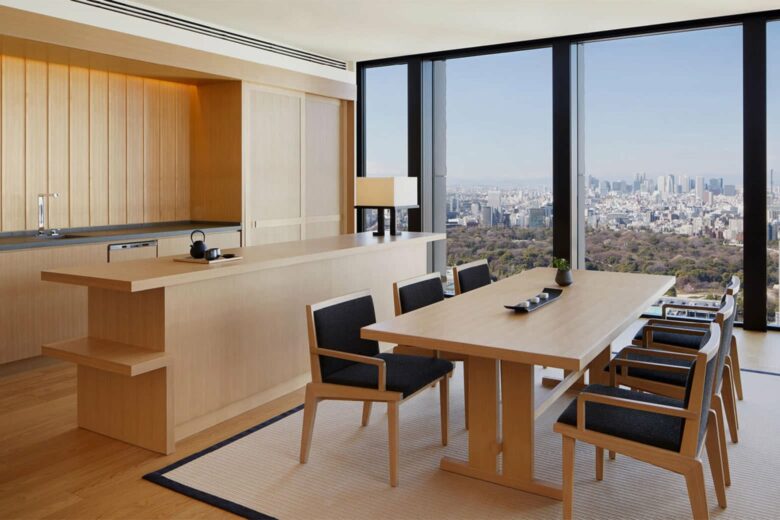 Here, life seems to dance to a different rhythm while wood, washi paper, and stone play graciously with natural lights and shadows.
Embodying the philosophy that a clear environment is a clear mind, Aman's hotels are resolutely anti-clutter, favoring minimalist accents and not a hint of bling in sight.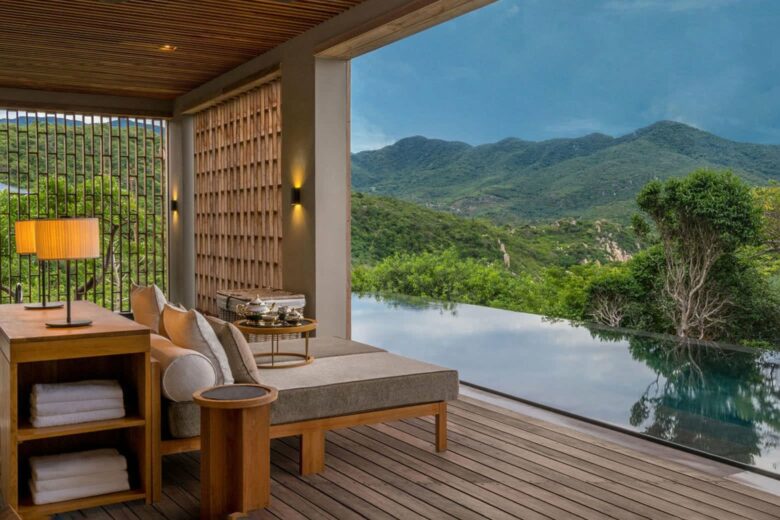 The polar opposite to the toe-to-toe sunbeds and squeeze-through spaces (or lack thereof) of mainstream vacation resorts, Aman's most generous gift is the gift of space.
Speaking of space, you'll have it in lavish abundance at Amanpulo on Pamalican Island—the tropical island on which we wish to be marooned.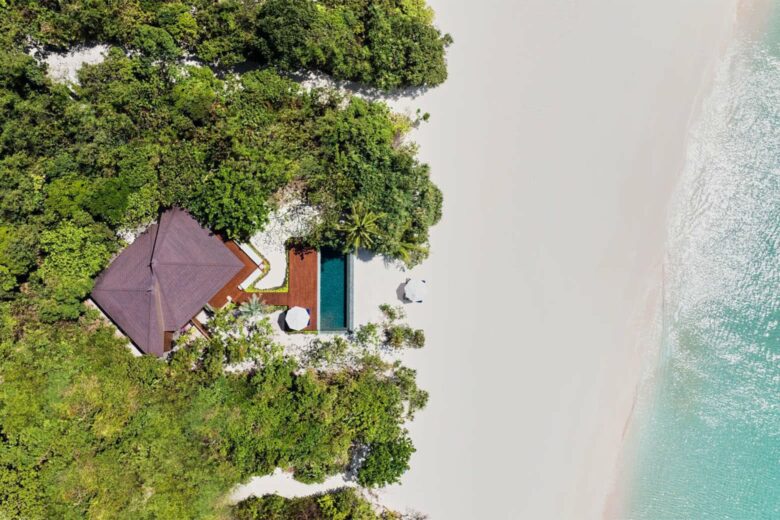 Private and pristine, you can stay in a luxury Beach Pool Casita, where your very own plunge pool edges pearly-white sands. Relax in your own traditional Filipino-inspired hut, starting the day right with unobstructed floor-to-ceiling glass serving up views of tropical ocean.
Whichever Aman destination you head to, take in the masterfully-struck balance between luxurious and tone-down; you'll have space to wander, think, and above all—breathe.
The crowd: What and who to expect
The anthesis of nouveau riche behavior, you'll find the crowd at Aman to be well-heeled, refined, and whose only distaste is triggered by too much flash. If you're seeking flashes of cash, gaudy couture, and a money-talks mentality, you won't find it here. And for that, we're thankful.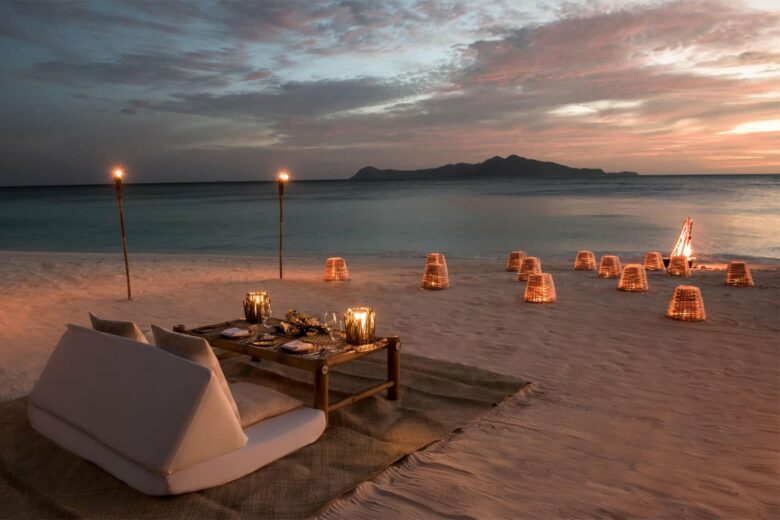 Excessive ostentation is (very politely) frowned upon at Aman, and understated luxe is the predominant disposition.
Naturally, such a rare and special space is going to have its committed following (surreptitiously) jetting to the brand's properties whenever they get a few days clear in their schedules.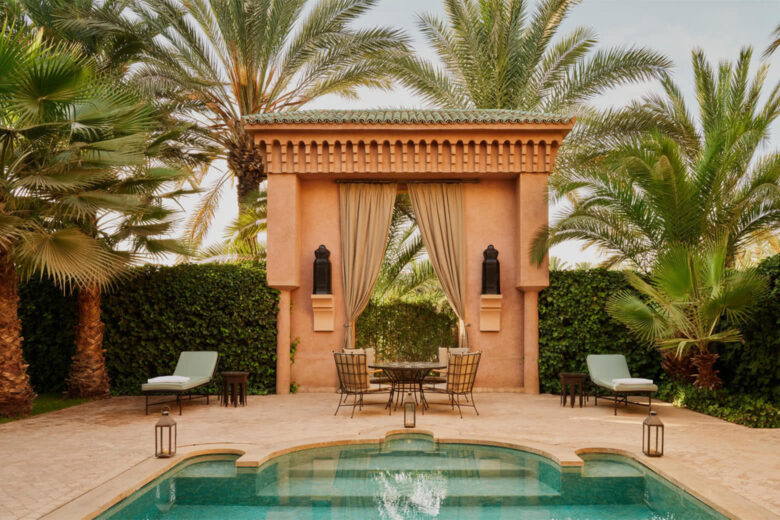 So yes, whether you're heading to Morocco's palatial Amanjena or Vietnam's paradisical Amanoi, you might find yourself tanning next to the Giselles, Nadals, and the Clooney's of the world. Just whatever you do, don't make a scene. Seriously.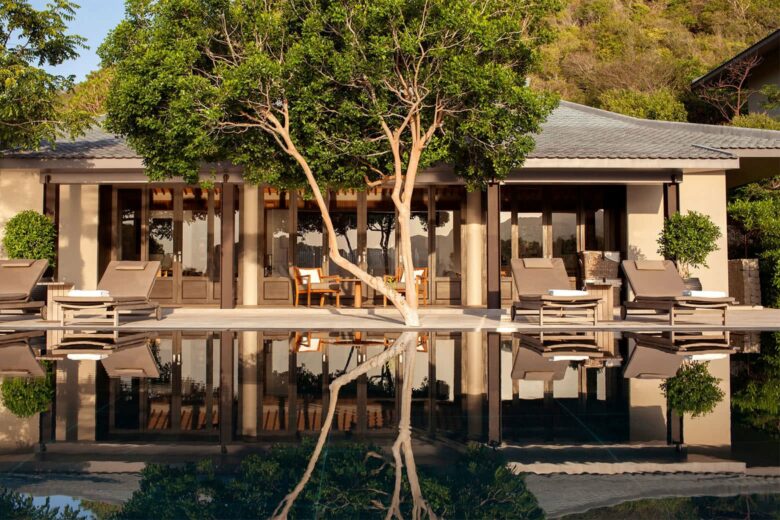 Supreme, seamless service
Reflecting the quiet opulence of Aman spaces, the staff are equally discreet. Don't mistake us: they're on-hand to provide every request at your say-so. But more like Victorian-era children, they're seen and not heard. It is formal, but not dinner-on-the-Titanic formal. And of course, if you prefer to be left to your own devices—we get it: the last thing you need is an overzealous waiter interrupting your zen—that's quite all right, too.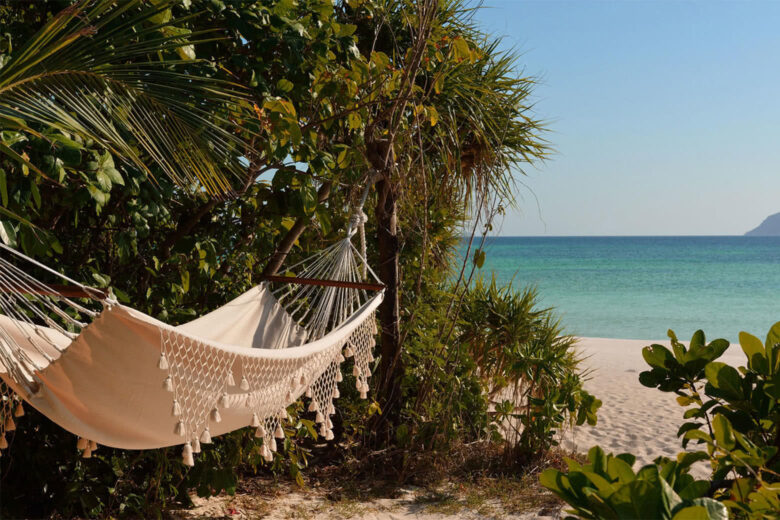 Adopting a your-wish-is-our-command approach, you'll have whatever you desire appear in front of you before you can say "excuse me"—be it another glass of champagne, a dinner reservation, or even the Aman private jet or yacht charter (yes, really).
Prime pampering and the Aman way of life
Ensuring you needn't step foot outside the resort (unless you'd like to, of course,) Aman provides all the ingredients for ultimate R&R.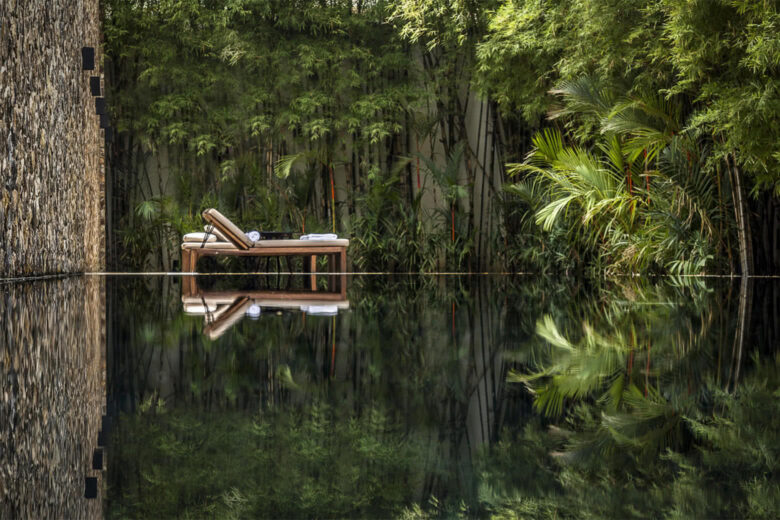 Pioneers of the holistic spa resort, Aman knows a thing or two about superlative spa and wellness. Naturally, it helps that each resort is set amongst dramatic, awe-inspiring surroundings.
Their expert therapists utilize holistic approaches to wellness, harnessing local traditions and ingredients—creating the dual benefits of highlighting the region's culture while providing the uniquely joyous and gentle touch of indigenous rituals.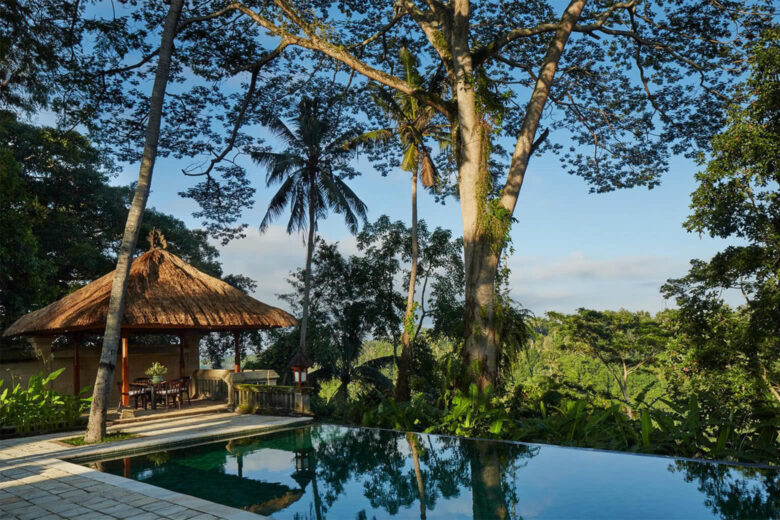 If you've chosen Amandari in Ubud, Bali, take part in Mandi Lulur—a Javanese ritual including a massage, herbal bath, and exfoliation usually reserved for brides on their wedding day.
Or, sample cinta therapy at Amankila (also in Bali)—an ancient technique designed to ground, restore, and recalibrate.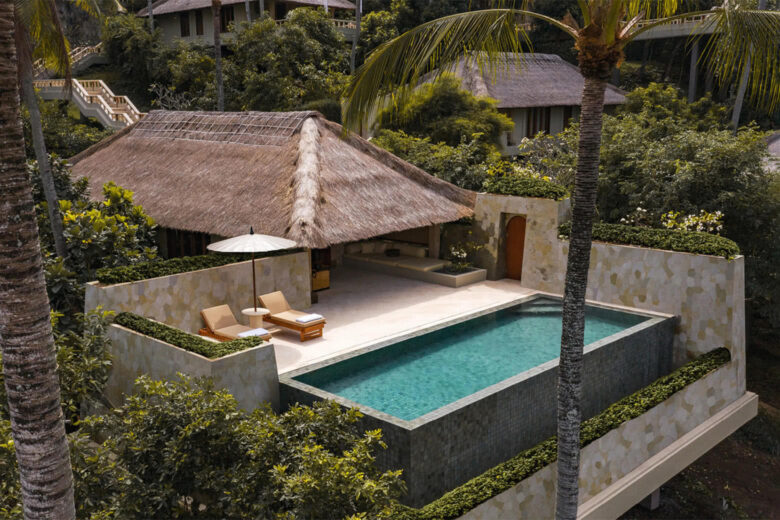 As leaders in the spa industry, it figures that Aman has its own range of natural products—the likes of which you'll encounter in your massage, facial, or hammam. Harnessing the power of natural heroes like pearl, tea tree oil, wild-harvested Amazon butters, rainforest muds, frankincense, and so much more, the Aman Skincare and Sva supplements nourish you from the outside-in—and vice versa.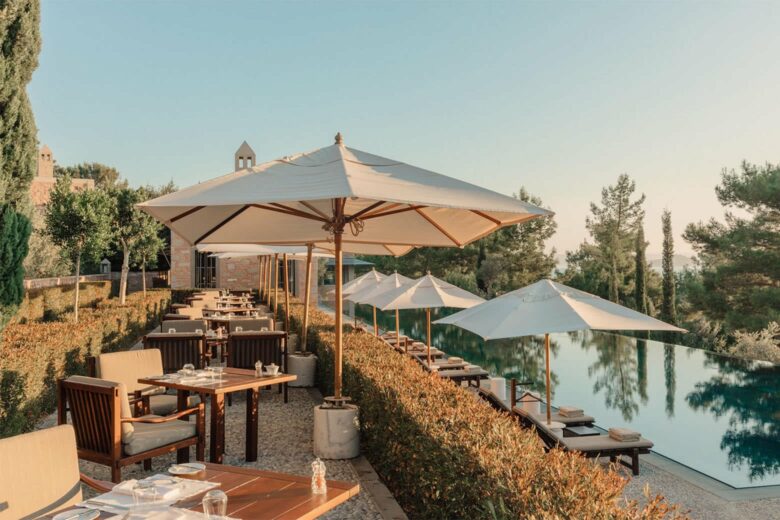 If you're on a romantic break at, say, Bodrum's Amanruya, be sure to choose the Romantic Escape. By day you can chill at the Beach Club, and come evening, you'll enjoy a couple's 50-minute massage. And by midnight? Your cream-curtained, private-poolside bed chamber awaits.
A taste of nature: Local, fresh, and organic
With such careful attention paid to all facets of the Aman realm, it stands to reason that the same meticulous care is taken with their dining, too. Strengthening their ties with local communities, Aman sources their ingredients as locally as possible, whether from their own kitchen garden—like at Amanjiwo, Java—or from lovingly-nurtured on-site organic farms, like at Amanpulo.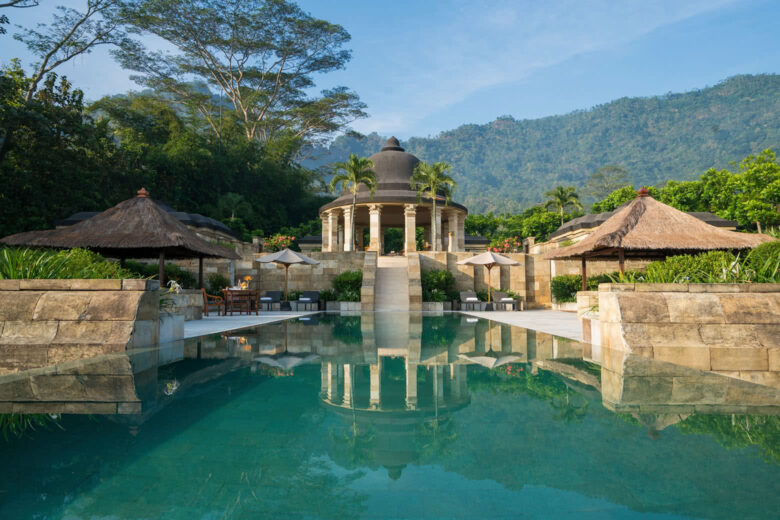 If farm-to-table is your new favorite dining style (join the club), Amanoi, Vietnam, is the place to be. Playing on the nation's fresh and fragrant cuisine, Amanoi's restaurant uses seasonal market produce in its recipes, while the fish-of-the-day comes straight from the local fishing boats. Plant-based? Gather around: Amanoi is abundant in its vegan offerings, so you certainly won't miss out—even if you're a vacation-only vegan.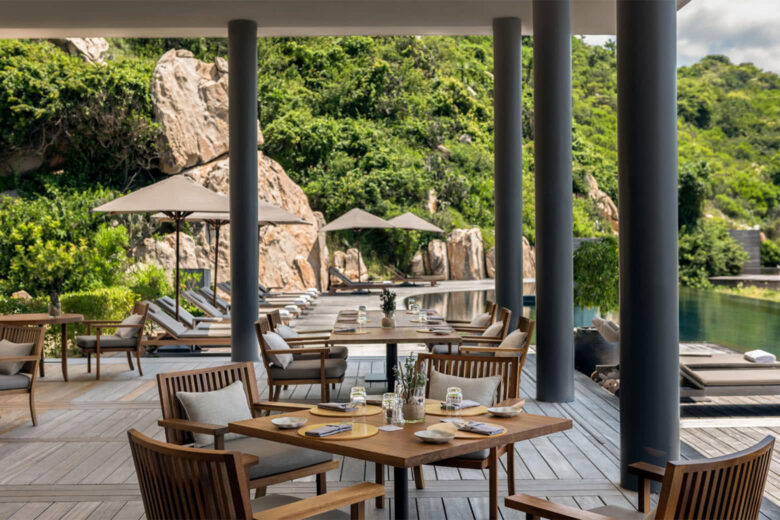 In fact, every hotel, resort, and residence features at least one locally-inspired restaurant, where traditional dishes like you've never tasted before are served fresh from the kitchens. And, if you loved your meal that much, you can take a cooking class dedicated to local cuisine, so you can feed (and educate!) your friends back home.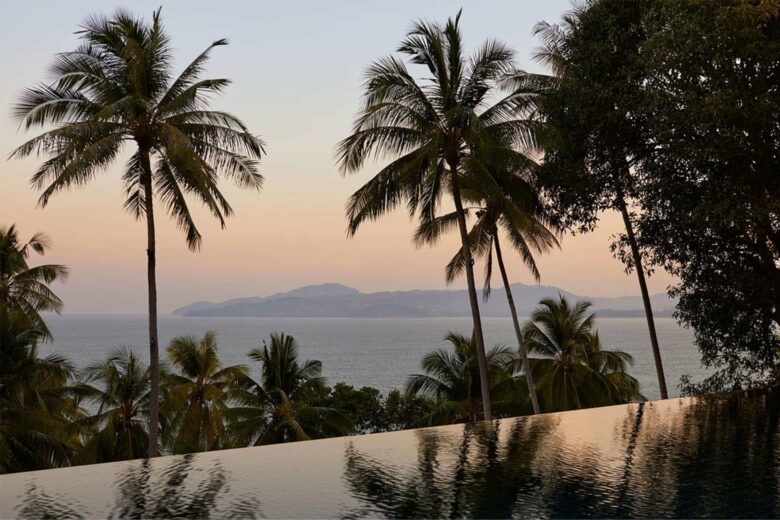 Well, if that's what our next luxury vacations taste like, we are at peace.