TurboAnt might not be the first brand that comes to mind when you're looking to invest in an electric scooter, but it should be. Correction: it will be after reading this TurboAnt review.
This electric scooter and e-bike company is one of the best on the market when it comes to ticking the boxes for a seamless, sustainable ride.
Known best for its TurboAnt X7 Pro electric scooter, the brand fuses ergonomic design with impeccable durability, high-quality batteries, and budget-friendly prices into electric scooters and e-bikes you'll never stop being impressed with.
While most electric scooters may excel in one area—maybe high speeds, an impressive range, a seriously sleek model—TurboAnt manages to take a little from each column with an electric scooter that's almost faultless.
If you're looking to get involved in the world of sustainable commuting or lightweight weekend adventures, the TurboAnt X7 Pro is an unmissable addition to your life.
Better yet: it also offers fast and free shipping. This means your first suave city ride could be a few mere days away.
But first, let's take the TurboAnt X7 Pro for a (virtual) spin, shall we?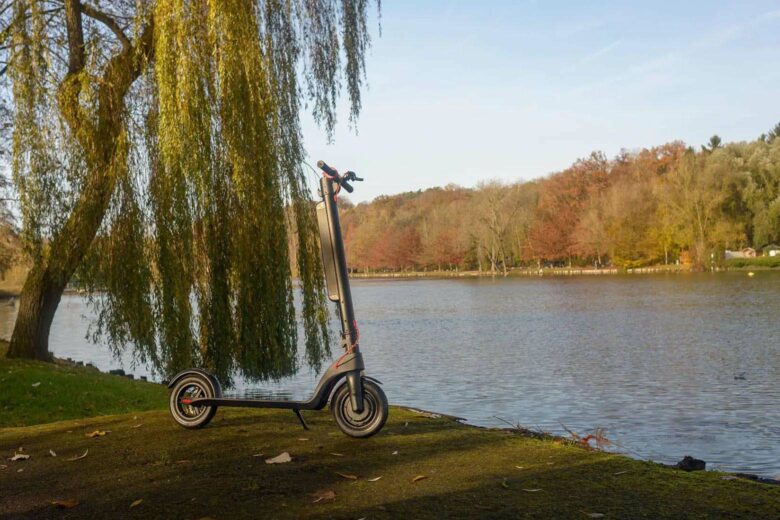 TurboAnt X7 Pro electric scooter review
The TurboAnt X7 Pro is hard to beat if you're looking for a good value electric scooter that can tackle long distances without any worries. This folding e-scooter is brilliant for both adults and teenagers, with enough power and durability to tackle all kinds of urban journeys.
The pros:
Great value for money
Great range and removable battery (great for longer distances)
Large, thick pneumatic tires for greater shock absorption
Tall yet foldable stem for a comfortable commute
The cons:
Slightly heavy to carry around for long periods of time
Footplate slightly too narrow for long-distance comfort
Limited color options
The alternative
It's hard to beat the X7 Pro if you're looking for a high-power scooter with all of the features for this price point. But, if it's a little too expensive or you're planning on travelling mostly shorter distances, you might prefer the TurboAnt M10. At around $100 cheaper, the M10 brings together all of the X7 Pro's core features, but with a slightly shorter range and battery life. It comes with a dual braking system and the same top speeds as the X7 Pro.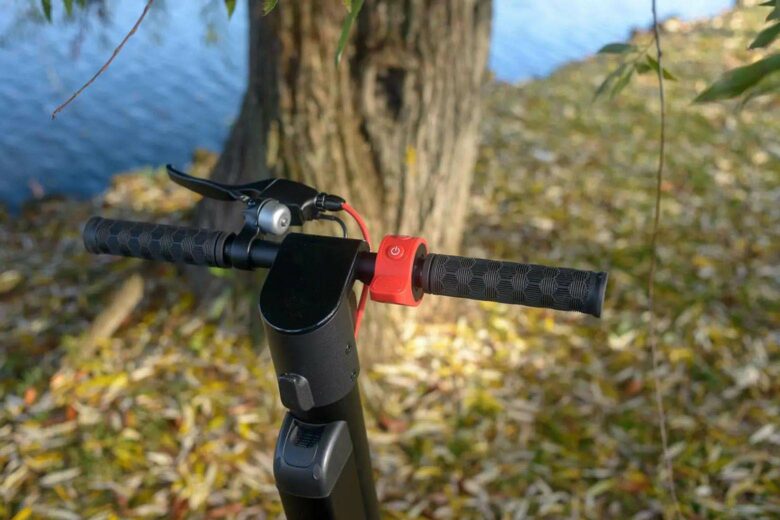 Our hands-on experience with the TurboAnt X7 Pro electric scooter
Despite being portable, the X7 Pro feels sturdy and durable. It's also almost effortless to set up, with a simple three-part process and an easy installation guide. Even if you wouldn't consider yourself a tech whiz, you'll likely find it straightforward to set up the X7 Pro without difficulties.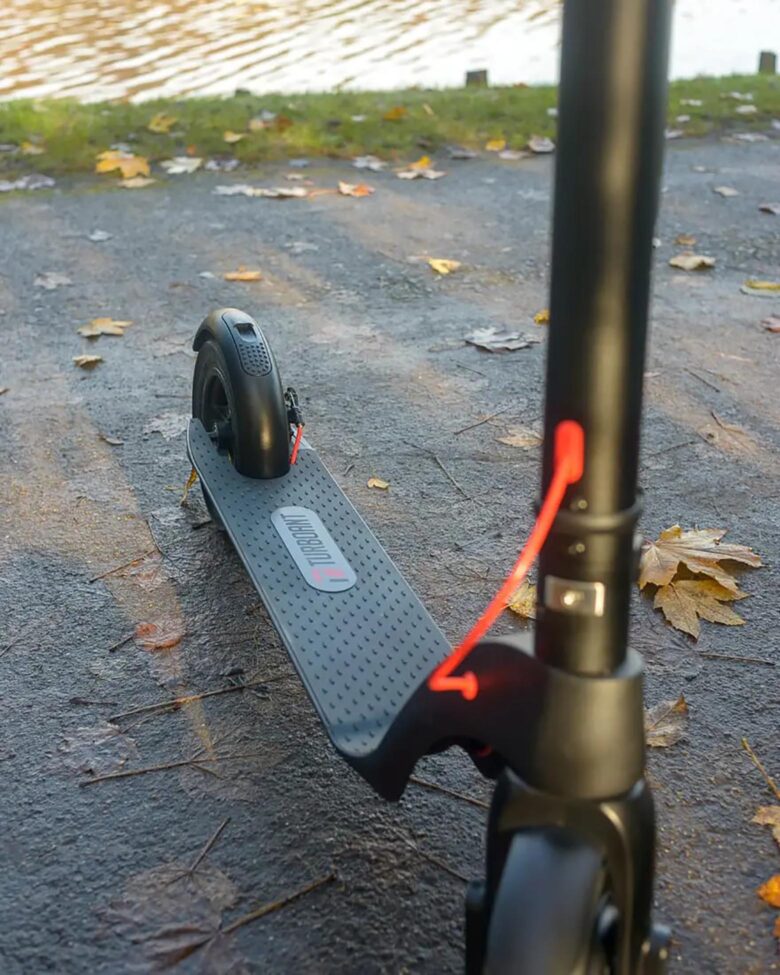 Design, materials, and build quality
The scooter's matte black design, with striking red accents, makes it seamlessly sleek for short and steady journeys around town.
The TurboAnt X7 Pro is designed with all kinds of riders in mind. It's wide enough, tall enough, and long enough to fit most riders (even the bigger boned commuters), who'll find the X7 Pro especially comfortable when riding and braking in an active stance. However, some may find the 14 cm wide footplate slightly too narrow for long-distance comfort.
Its grippy rubber silicone and solid rubber pneumatic tires ensure this scooter always feels secure on the road. Its premium build quality means bumps in the road never feel jerky or uncomfortable, promising a seamless experience from A to B.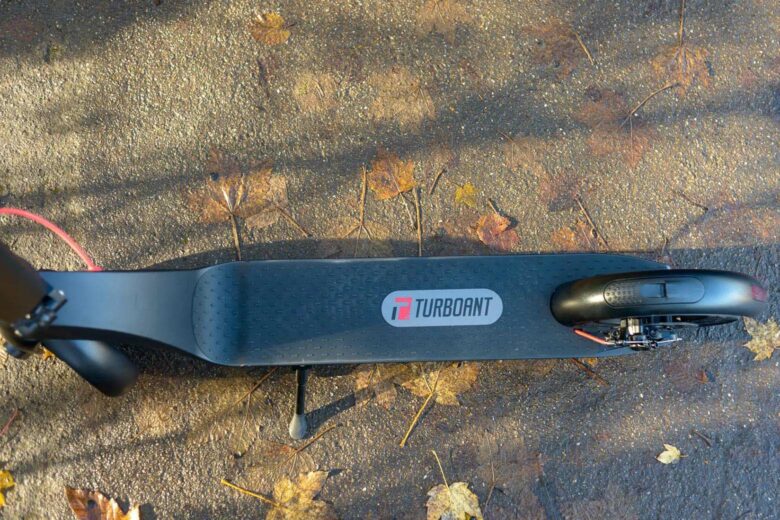 Performance and ride quality
Don't be put off by this scooter's lack of in-built suspension, as it's one that more than makes up for that with its impressively large tires.
The TurboAnt X7 Pro is well equipped for any road conditions, whether you're using it for day-to-day commuting or weekend trips. These 10-inch (25.4 cm) air-filled tires promise a smooth ride on all kinds of urban ground. However, it's worth noting that this e-scooter isn't designed for off-road adventures.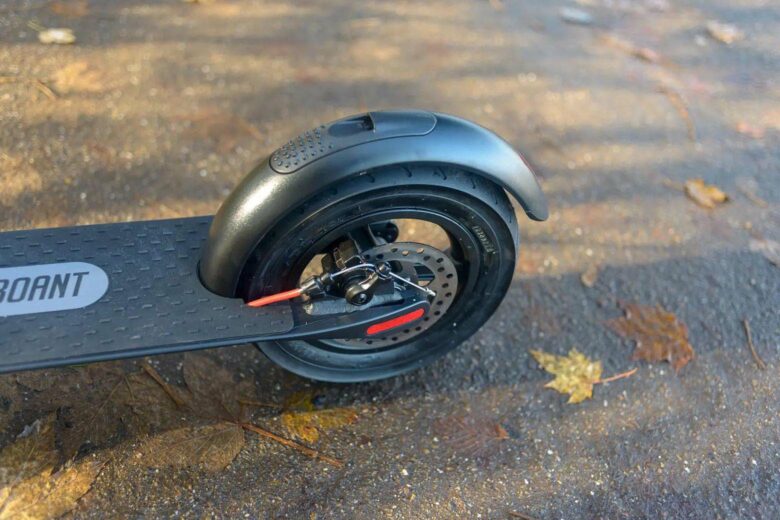 Speed and acceleration
A need for speed is more than accounted for when driving the TurboAnt X7 Pro. Its 350 W motor power drives the electric scooter up to a top speed of 20 mph in seconds, making it one of the most impressive on the market.
It also comes with three different riding modes, allowing you a chance to get used to the scooter before stepping it up a notch. Start out with Beginner mode, utilize Sports mode for faster journeys, or swap over to Eco mode when you're aiming to preserve the battery.
When you've finished trying out those top speeds and fast acceleration, you'll appreciate this electric scooter's triple braking system, which comes in the form of an Electronic Braking System (EBS), rear disc brake, and rear fender foot brake (particularly reassuring for inexperienced riders).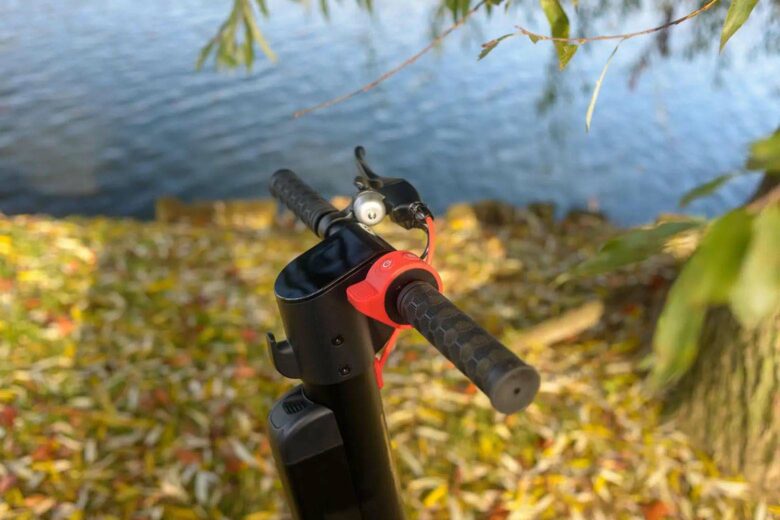 Battery life and range
0% battery? You won't experience those days! It's almost impossible to talk about the TurboAnt X7 Pro for too long before someone mentions its seriously impressive battery life.
Undoubtedly one of the best electric scooters out there—and that's before you've even taken into account its super-friendly price tag—the X7 Pro has a 10 Ah battery, which makes 30-mile journeys easily possible.
One of the best features of this scooter is its removable battery, which means you can swap it out for a replacement battery en route on journeys up to 60 miles.
The detached battery charging or scooter unit charging makes route planning with this scooter an easy decision. The battery takes around six hours to charge to full, which is about the same as most electric scooters.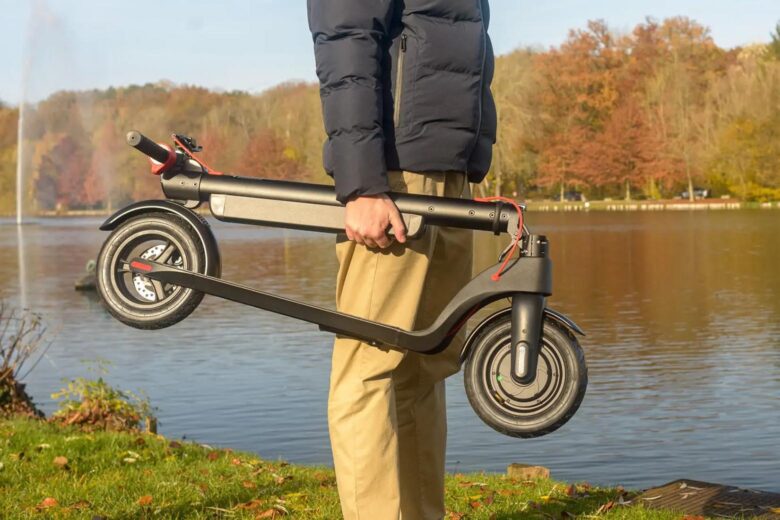 Other features
At 33 lbs (15 kg), the X7 Pro isn't the lightest scooter on the market, but it's still light enough to carry around relatively easily. Some of that weight also contributes towards this scooter's impressive folding system, which takes only seconds to complete.
If you're looking to commute using this scooter, it's certainly a feature you'll appreciate when stepping off the train or bus and straight back onto the road. And, while no one enjoys commuting in the rain, you won't have to fret about rust or deterioration as the X7 Pro has an IPX4 waterproof rating.
Its elongated design also makes it a great option for most riders, with an extended stem, handle, and deck to perfectly fit any adult's height and plenty of support for adults weighing up to 275 lbs (125 kg), no sweat.
If you've got places to be, the TurboAnt X7 Pro e-scooter will prove once and for all that it is indeed a great sustainable option for people of any stature.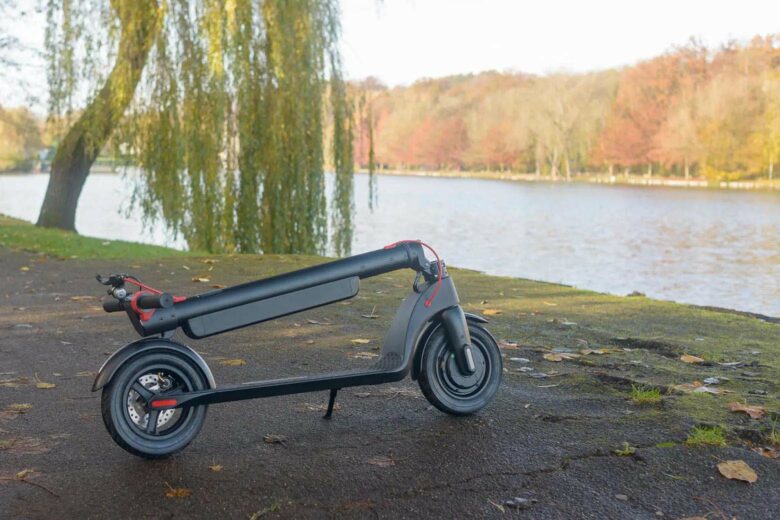 | | |
| --- | --- |
| Max range: | 30 miles / 48 km |
| Max speed: | 20 mph / 32 km/h |
| Max climbing capability: | 15° |
| Charge time: | 6 hours |
| Weight: | 33 lbs / 15 kg |
| Max load: | 275 lbs / 125 kg |
| Foldable: | Yes |
| Removable battery: | Yes |
| Color: | Matte black |
Where to buy TurboAnt electric scooters?
You can find TurboAnt electric scooters online via the brand's official website. You can also easily buy them from electric scooter retailers across the United States and Europe. The TurboAnt X7 Pro starts from $549.98 when purchased directly from the retailer's website.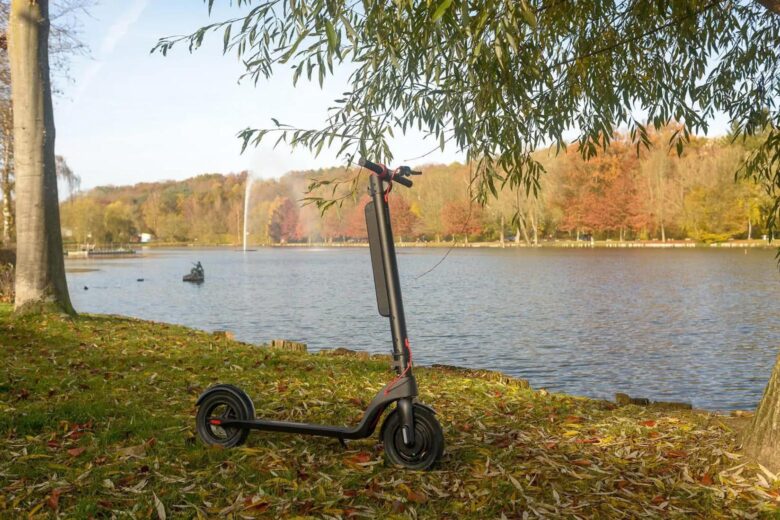 Frequently asked questions about TurboAnt
Is TurboAnt a good brand?
TurboAnt is known to be one of the best budget-friendly brands on the market. We love the TurboAnt X7 Pro especially, thanks to its long range, high speeds, and endless durability.
Is TurboAnt X7 Pro waterproof?
Yes, the TurboAnt X7 Pro is widely regarded for having a brilliantly versatile protection, with an IPX4 waterproof rating.
Is the TurboAnt X7 Pro scooter worth buying?
Yes, TurboAnt's electric scooters are durable, powerful, and good value for money. Check our in-depth TurboAnt X7 Pro review to see if this electric scooter is right for you. 
Enjoy $40 off your first order by using our discount code at checkout: AFESCX40.

Where is TurboAnt made?
TurboAnt is based in Shenzhen, China, but ships its quality electric scooters, bikes, and accessories to the United States, Canada, the United Kingdom, and EU countries.