When recommending men's luxury daily essentials, we like to select unique pieces made with premium materials and carefully designed to be both functional and stylish. SVØRN's line of EDC carabiner is exactly that.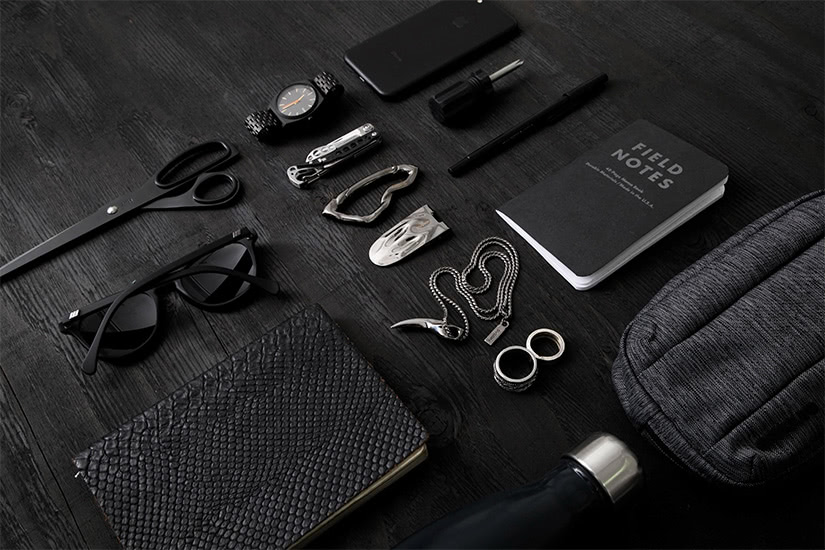 Available in chrome noir and arctic gold finishes, SVØRN's carabiners show true craftsmanship and attention to detail in the most sublime manner possible. The EDC will instantly elevate your style in a discrete yet edgy manner. The minimalist daily carry is durable and practical. It serves as a keychain or a hook to safely secure your daily essentials such as your keys or a wallet.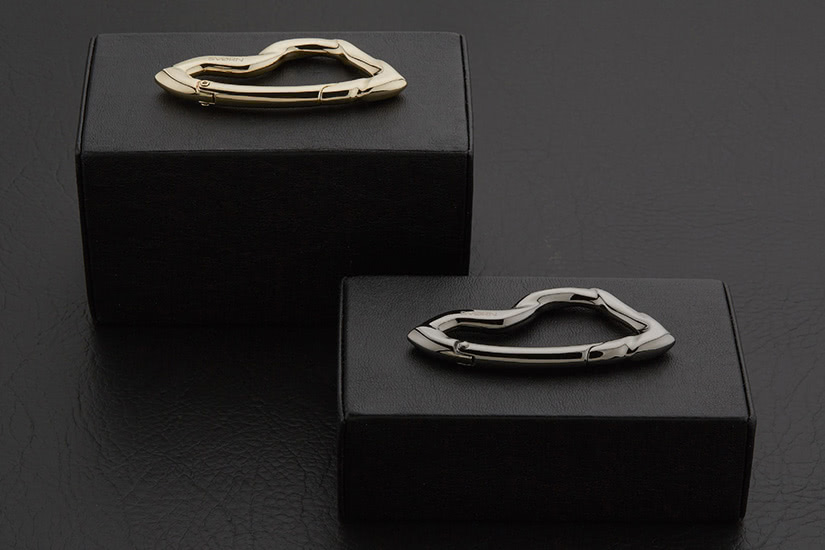 "Just because we use something every day, doesn't mean it should look everyday." SVØRN's mission is to transform the objects that you use in your daily life into lifestyle necessities. The Stockholm-based design studio focuses on enriching people's lives instead of cluttering it with non-essentials.
And it shows.
The luxury brand's carabiners feel solid and well-built, but they are also lightweight and minimalist. The carabiners come with two small key rings of matching colours. The keyrings are equally premium with a tight grip to securely attach your keys, a water bottle, and anything else you might want to strap on.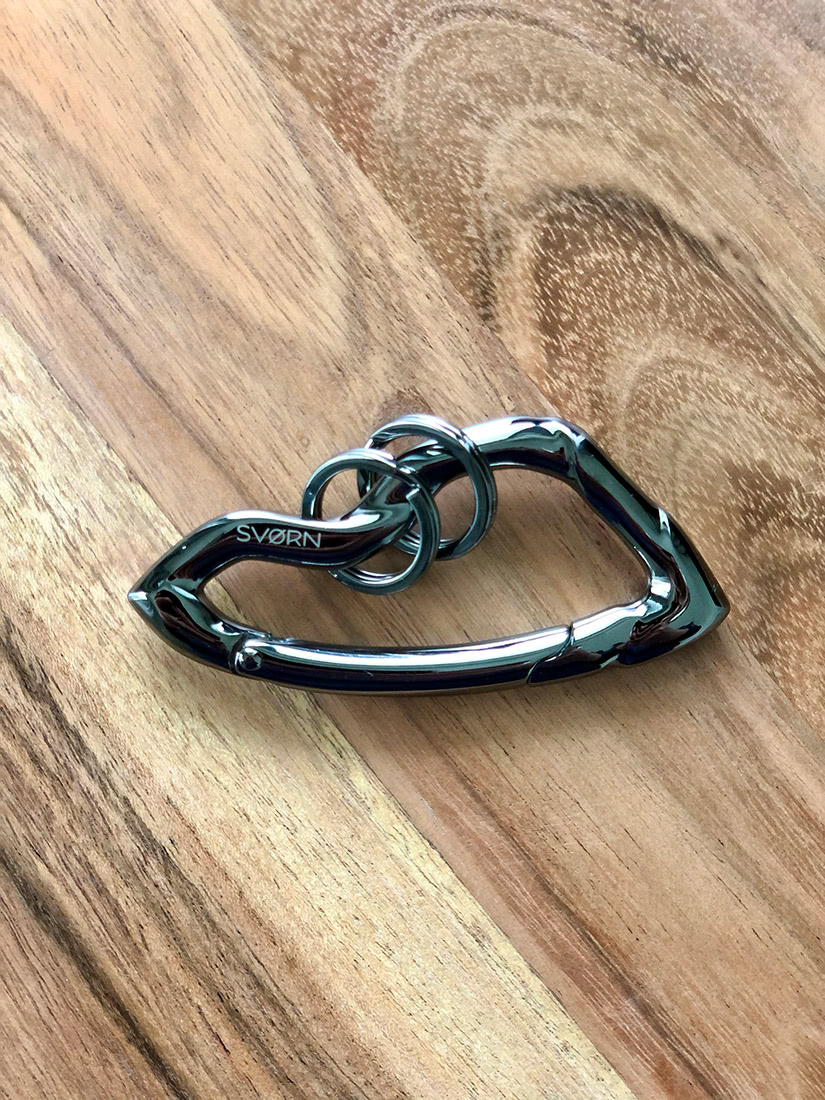 The carabiner is crafted from a Zinc alloy to be durable and lightweight. The object is carefully designed to be just the right size: large enough to carry your essentials without being bulky or too big to fit in your pocket.
The carabiner is coated in a mesmerising Chrome Noir or Artic Gold finish protected by a thin-film coating. The crafting process is environmentally-friendly, using Physical Vapor Deposition to finish the product.
SVØRN's carabiner also makes for a perfect gift. They come wrapped in a beautiful box set, ready to be shipped to their destination.