RIMOWA is one of the most well-travelled and well-(w)heeled luggage brands in the world. If celebrities' airport style is any indication, there is one piece of luggage that effortlessly and seamlessly elevates travel and gets compliments rolling: a RIMOWA suitcase.
The LVMH-owned luxury luggage brand's legendary grooved suitcases grace the most prestigious departure lounges, accompany the most famous celebrities from one success to the next and elevate travel for the world's finest style mavens.
RIMOWA, you may say, is something of a status symbol, bonding the most discerning travellers of the last 123 years in an unspoken elite club of sorts. RIMOWA's list of loyal friends reads like a who's who of the jet set. Think tennis champion Roger Federer, former athlete David Beckham, celebrity chef Nobu Matsuhisa, or model Cara Delevingne.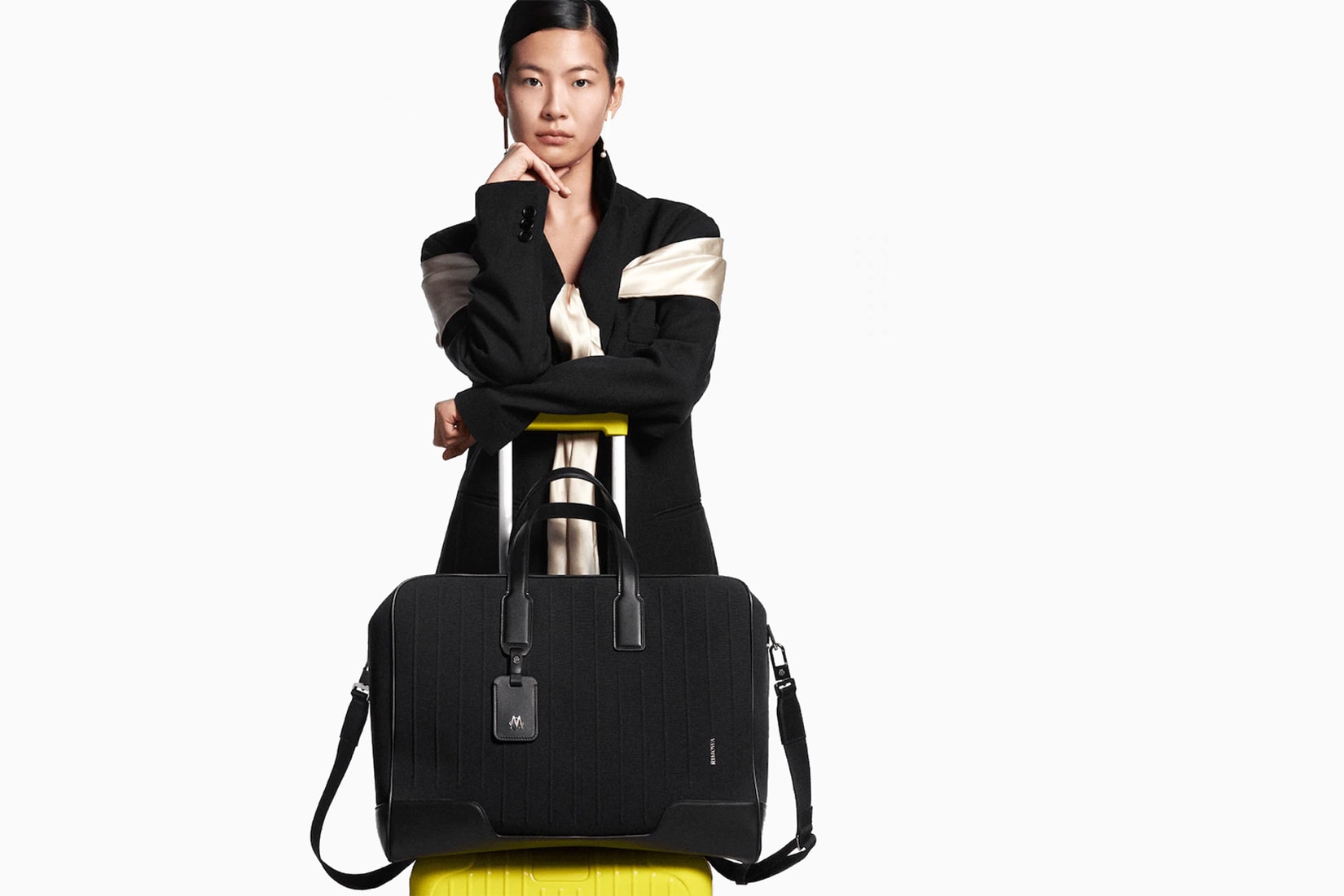 As our suitcases eagerly await their next escape, one thing is clear: RIMOWA is not standing still.
Best known for its tough character — pioneering aluminium suitcases back in 1937 — RIMOWA is now revealing an irresistible softer side.
The century-old luggage brand just released a dreamy 'Never Still' collection — its first-ever line of multi-use soft bags. The kind of ever-faithful bags that are ready to sail smoothly through crowded work commutes, grocery runs, gym trips, airport strolls, and nights out on the town. And they are as desirable, relevant and of-the-moment as they get.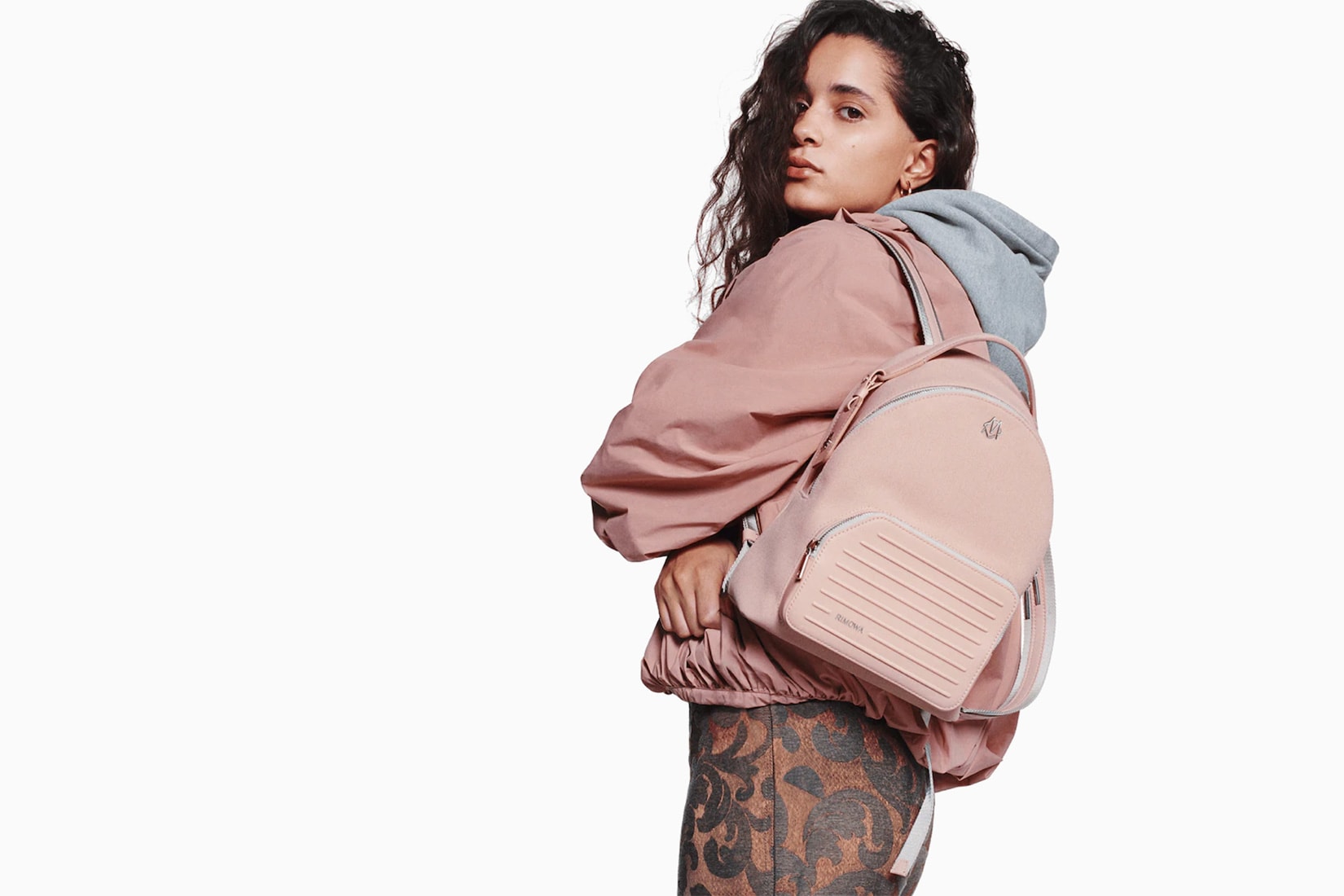 Softer character, same charisma: Travel essentials, elevated
Thoughtfully designed to accompany you in all of your daily life's journeys near and far, the new Never Still collection includes a unisex range of endlessly wearable bags — backpacks, totes and weekender bags in various sizes and shades — that you are guaranteed to reach for time and time again.
A departure from its iconic hard-sided styles, the softer, everyday-friendly bags are still distinctively Rimowa: Recognizable. Refined. Reliable. Resolutely modern.
Equal parts functional and luxury, RIMOWA Never Still bags effortlessly deliver on both fronts, offering carryable options for purposeful and style-minded travelers.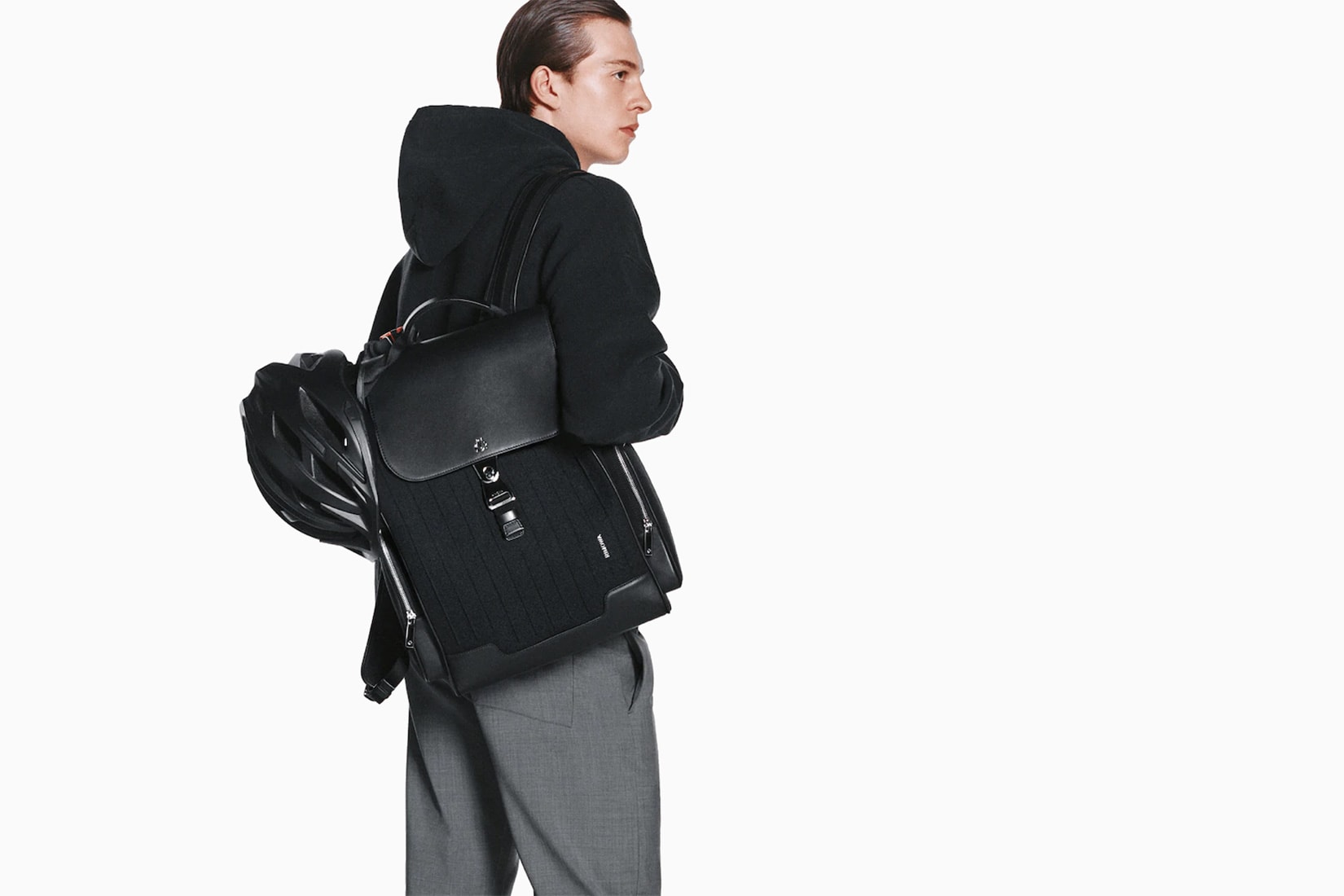 Each of the soft bags combines the German luxury luggage brand's pragmatic and industrial know-how and timeless ethos with an aura of tasteful Italian class.
The soft-shelled, yet durable bags are all made in Italy and nod to signature design accents of the renowned German luggage house: unmistakable grooved design, timeless shapes, and hardcore hardware emblazoned with the brand's logo.
The versatile range comes in durable premium materials to withstand the hardships and the rigours of modern travel — from water-repellent canvas to soft-touch full-grain leather.
They feature practical compartments to accommodate everyday essentials from business to leisure. The bags also come equipped with flexible travel straps that let you secure them to your larger luggage for convenience and a personalisable address tag.
A cheerful take on your everyday mobility essentials, the range comes in four different colourways that match favourites from RIMOWA's Essential luggage collection — Desert Rose, Cactus Green, Black and Grey.
Until we next return to the skies, the Never Still collection is a good move for purposeful people on the move — from daily commutes to weekend staycations to daily adventures in the city and beyond.
RIMOWA Never Still Backpacks
A trusty bag that will have your back and help you move forward. The RIMOWA Never Still padded backpack features practical pockets both inside and out and is available in three sizes: small, medium and large.
The larger backpacks are roomy enough to keep your laptop, phone, chargers, and clothes safe and secure.
RIMOWA Never Still Tote
A sophisticated, well-structured companion for all your daily adventures and explorations, the RIMOWA Never Still Tote is built to accommodate everyday essentials for work and play. It features a roomy compartment that fits a 15″ laptop and a convenient removable zipped pocket.
An innovative double-handle system allows for adaptable toting (over-shoulder or as a handbag). You'll definitely be toting around this chic carryall on repeat.
RIMOWA Never Still Weekender
The smart and stylish bag your city breaks and business trips have been missing. The RIMOWA Never Still Weekender features a spacious interior with two zipped compartments that hold up a 15″ laptop, mobile phone, and all the wardrobe essentials you need for short stays away. An additional adjustable strap can be used to keep your hands free for convenience on the go, no matter how long or how far the journey.