Dreaming of splendid sunsets, longer days, and lazy afternoons spent with your toes in the sand and your head in the clouds? Good news: Those long-awaited balmy days are (finally) within reach, and we're geared up to get our tans on and our cocktails shaken. Indeed, summer is on the horizon, and it's time to get our much-needed injection of vitamin D (or vitamin sea, if you're traveling to the coast!).
No matter where you're headed this summer, be it the Bahamas or Barcelona, you'd better make a quick (virtual) detour to Italy first.
Destination? Luisaviaroma—the one-stop-shop for that coveted Italian style.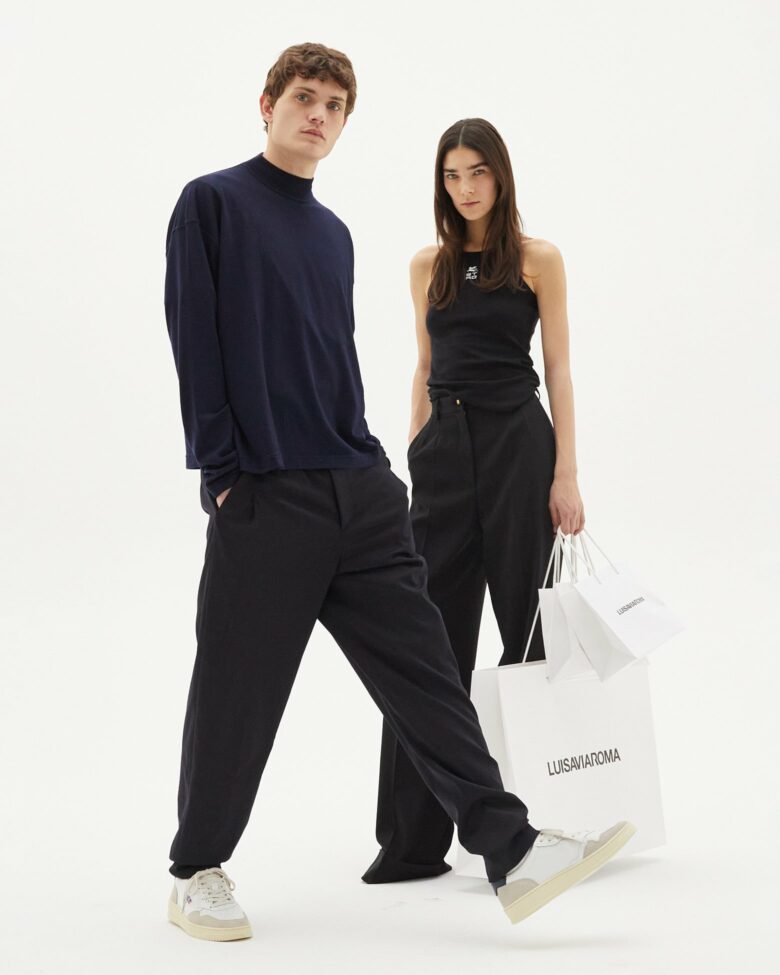 While making an actual stop-off in the boutiques of Italy's fashion-forward cities may be (read: is) a costly and time-consuming indulgence en route to your actual summer vacation, you can invest in those sartorial sensations before you jet-set.
Indeed, skip the endless queues, inefficient air-conditioning, and futile rifling-through of clothes racks to find That Summer Outfit. With Luisaviaroma, all of your favorite summer essentials are right at your fingertips—literally. And to be honest, all of your choices will be the right ones. After all, Italians possess that almost mythical talent of looking put-together, all the time. So, stock up on your chic floppy straw hats and your barely-there bikinis—and guys, get your chinos and linen shirts in order—your suitcase will be 100% A-list-worthy after a summer stroll (and scroll) through the curated, summer-ready pieces of Luisaviaroma.
Luisaviaroma—A world of Italian class and charisma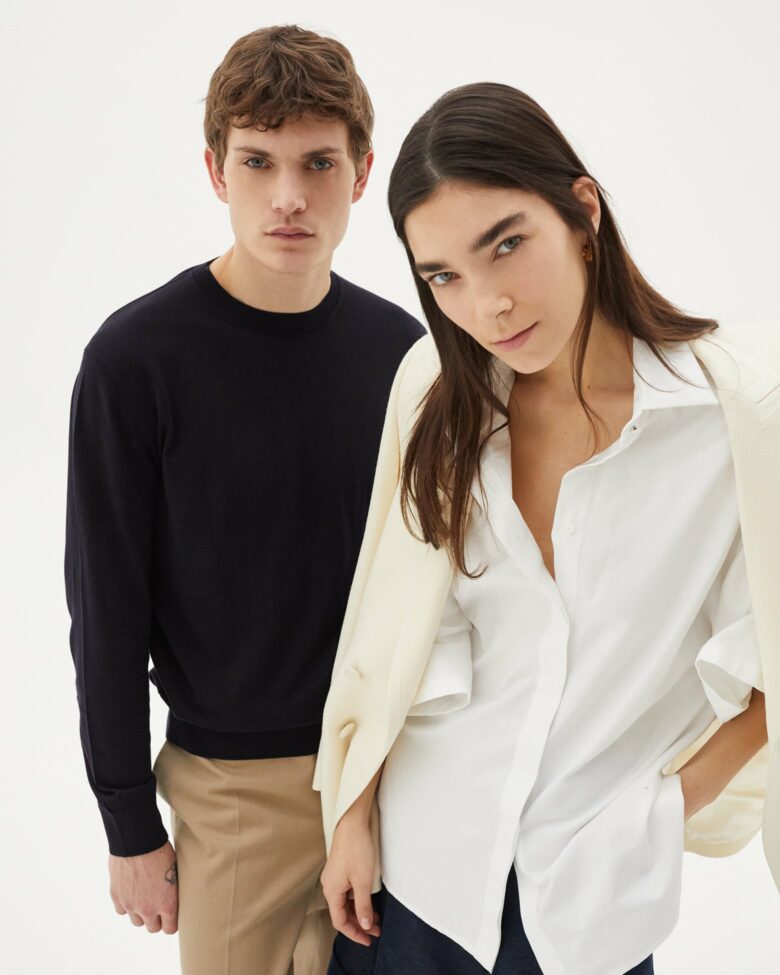 For those of us dreaming of soaking up the Mediterranean sun, discover the effortless chic of Italian couture and bring the Italian bella vita wherever your summer travels take you. After all, Italian style is iconic across the world, from the yachts of Cannes to the barefoot bohemia of Costa Rica.
The Florence-based e-commerce platform offers a digital shopping trip around the cobbled streets of the most magical Italian cities, giving you instant access to the gorgeous pieces found tucked in the boutiques and stores of the fashion-forward nation.
Helping you tick everything off of your travel checklist and achieve that luggage-allowance-friendly, capsule wardrobe that'll have you covered (or uncovered, as you prefer) from sunrise to sunset, Luisaviaroma—just like a quintessential Italian summer—has it all.
And, of course, if we're to sum up the Italian's approach to style in three words, it's unequivocally elegant, timeless, and wearable. Seriously: do you ever see an Italian senorita fussing awkwardly with her dress or looking anything less than totally at ease in her outfit? Answer: a firm no. The good news? You can channel that pizzazz, too—with a little help from Luisaviaroma.
Vacation versatility: Ultimate packing list for vacation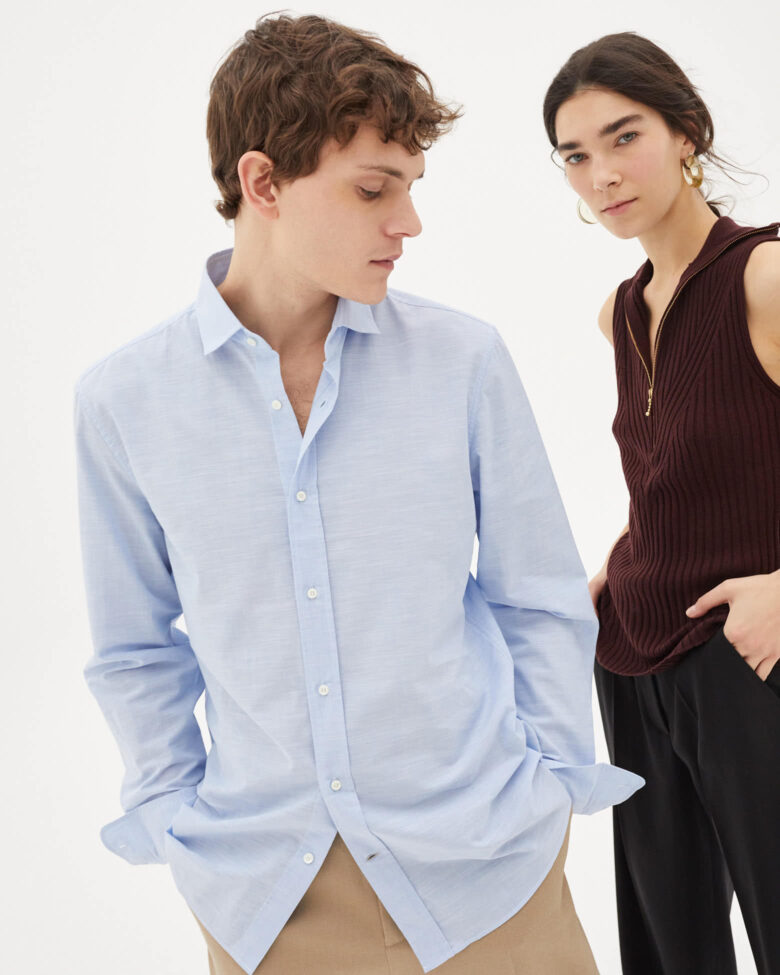 We've handpicked our absolute favorites for refining your summer style. From city-break travel essentials to must-have beach attire, we've got the finest selection here. But first: a few tips on achieving the ultimate vacation packing list that works for you.
Master the art of packing light: A flowy pair of palazzos can be dressed down with flat espadrilles (hint, hint), or played up with strappy heels for a night on the strip. A lightweight printed maxi folds down to nothing but can be your showstopper for that sultry Saturday evening. For the city, a smart pair of shorts can be transformed simply by your choice of top; go for a structured shirt for a smart brunch or a tucked-in tee for off-duty vibes.
Accessorize, accessorize: Blacks and neutrals are your BFF when it comes to your vacation checklist. Why? Because they can be jazzed up or played down with a helping hand from your accessories. Take a floaty LBD and make it beach-bar ready with some statement chunky earrings and color-pop bangles—which, incidentally, take up little space in your suitcase.
Hats on: Never underestimate the power of a carefully-chosen hat. Not only will it protect your face from harsh rays—it's also a one-way ticket to ultimate chic. Go playful with a packable bucket hat, or channel your inner Audrey with an oversized floppy affair. Yes, a good hat is the quickest way to steal the show, whether you're promenading the beach or sipping an Aperol Spritz on the balcony. Take it from us; always wear the hat.
For women
Zimmerman Anneke Cuffed Linen Shorts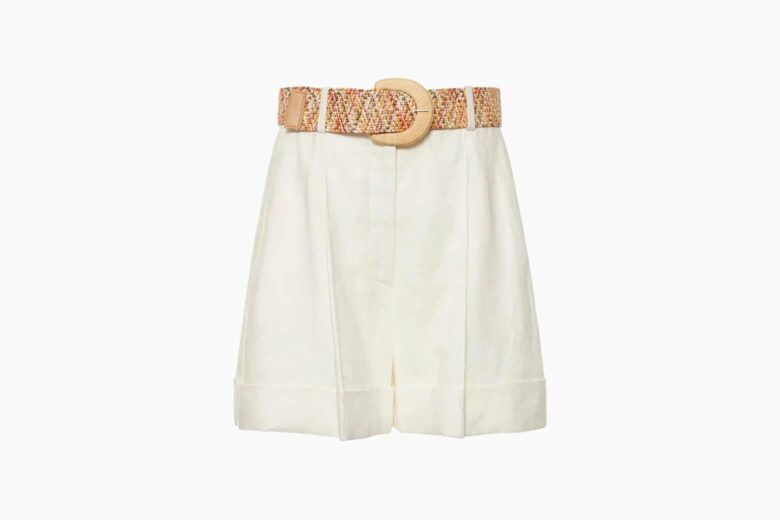 Summer is the season of linen: the Zimmerman Anneke Cuffed Linen Shorts are the ultimate choice. Creamy-hued and easy to wear, these flattering linen shorts are just as at home, meandering the city center as sauntering across the sand. The statement belt elevates the style, and the lightweight feel keeps you cool in that sultry breeze.
Best for: Staying chic and cool in equal measure.
Johanna Ortiz Mother Nature Cotton Poplin Midi Skirt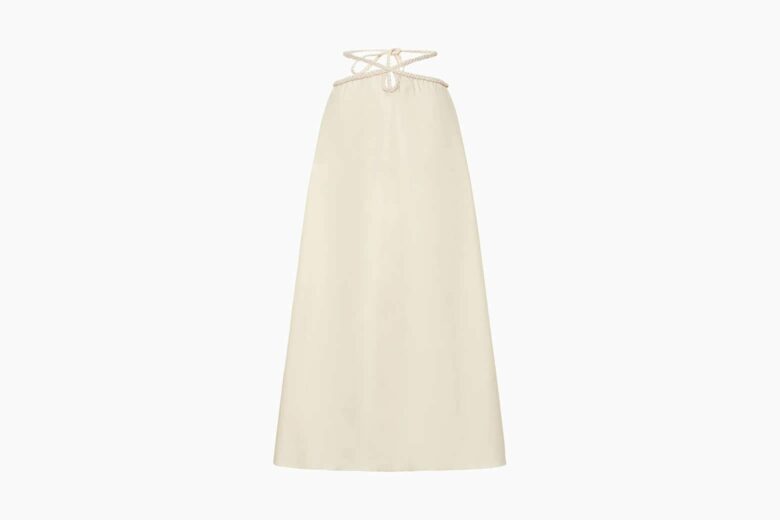 Remember what we said about neutrals? This light beige midi skirt is your ticket to free-spirit-chic. The self-tie strings draw your waist in for that coveted hourglass silhouette, and the 97% weave provides that playful, flippy feel. Work it with color-pop bangles or err on the side of pure elegance with a dainty silver anklet. However you wear the Mother Nature Midi, you'll feel like a bohemian dream.
Best for: Oozing Byron Bay bohemia.
Bond Eye The Madison One-Piece Swimsuit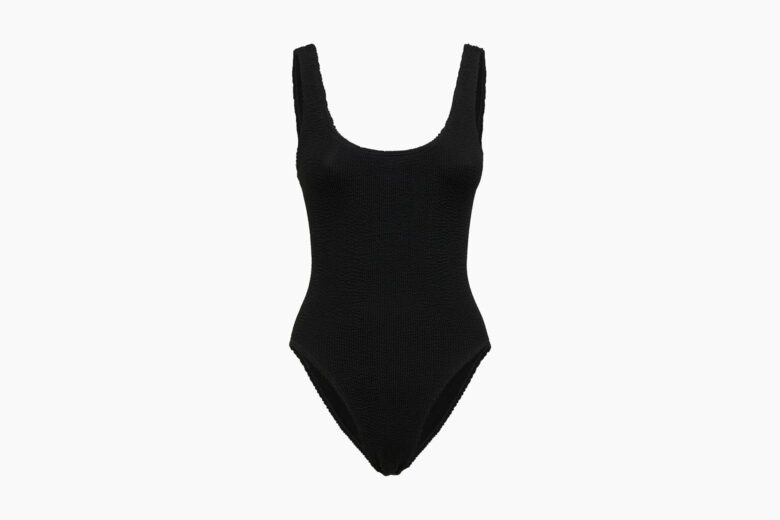 The rule of vacation: bring any swimsuit in any color, as long as it's black. Enter: The Madison One-Piece. Sophisticated and sexy, this one-and-done swimsuit is universally flattering (literally—it comes in one size), and streamlines your silhouette like nothing else. The high leg and scoop neck will see you through not just your upcoming vacation, but all that follow, too.
Best for: An effortless, no-fuss beach and poolside essential.
Saint Laurent Signature Cotton Espadrilles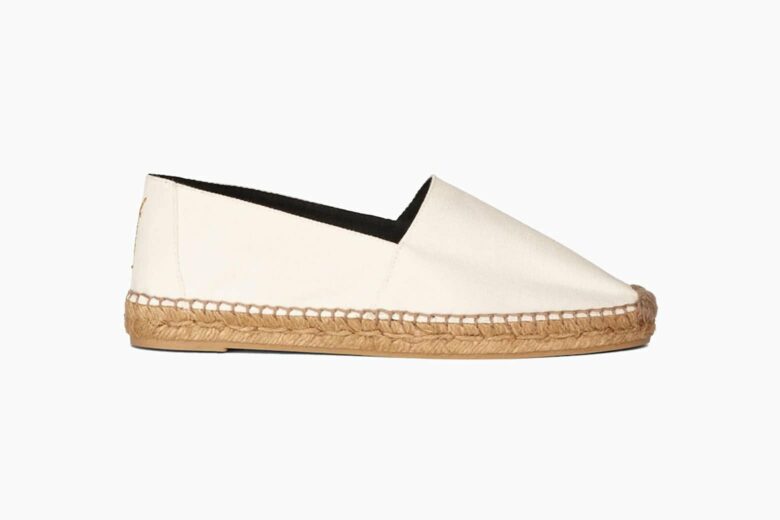 Pad along the promenade or kick back on your superyacht (yes, we'd love an invite please) wearing the Saint Laurent Signature Cotton Espadrilles. Crafted with 100% cotton uppers and sturdy rubber soles, these vacation-ready espadrilles are a gorgeous companion to your flippy skirts, city shorts, and flowy culottes.
Best for: Your go-to footwear for days of sun-soaked spontaneity.
Etro Straw & Leather Shopping Bag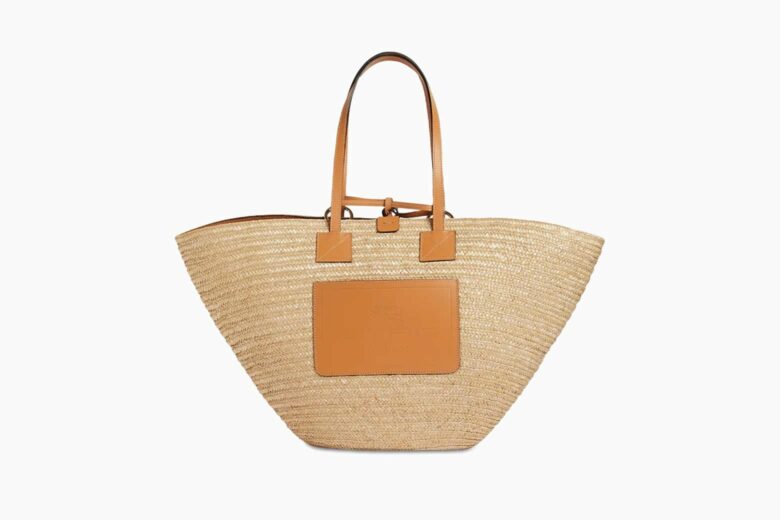 Put the finishing touch on your outfit with the Etro Straw & Leather Shopping Bag. Not to mention, it's roomy enough to hold your beachside essentials, as well as any extra treats your pick up along the way. Made in Italy (naturally) and crafted from 100% straw and calf-leather detailing, the Etro Straw & Leather Shopping Bag is simplicity at its most chic.
Best for: Treating your daily essentials to a luxury home.
Borsalino Sophie Crocheted & Woven Straw Hat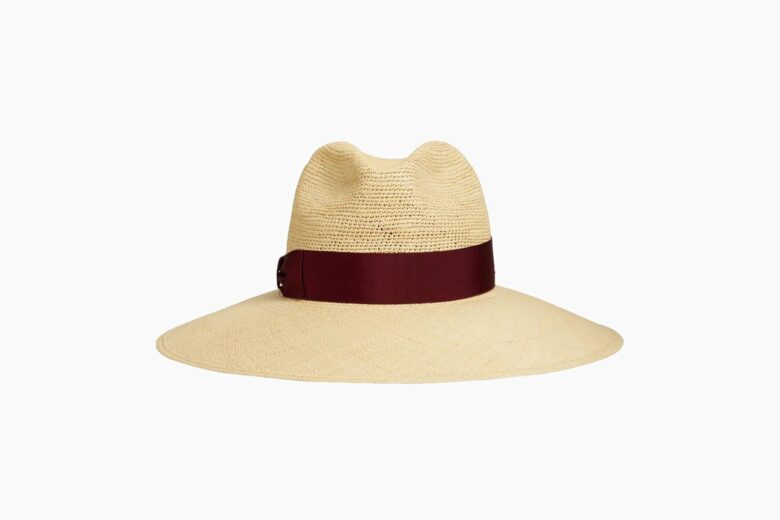 Nothing epitomizes Italian chic better than a wide-brim straw hat, like this Sophie Crocheted and Woven Straw Hat. Protect your face and peer out from under the exaggerated brim; it's the ultimate accessory for people-watching. We love the black band, elevating this simple hat to Monaco-level vogue.
Best for: Sun protection and pure summer vibes.
Agua by Agua Bendita Hortensia Printed Poplin Long Dress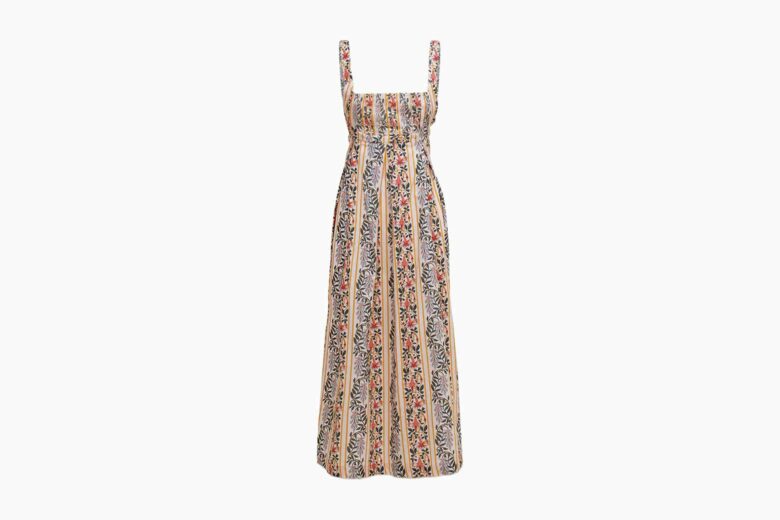 It's been said before, and we will say it again: summertime looks fabulous in floral. Beautifully designed with the highest attention to detail, you can get lost in the print of the Hortensia Poplin Long Dress.
At once airy and alluring, this floral sundress is sure to blossom into a hero piece in your summer wardrobe.
Best for: One-and-done style—Easy-breezy.
For men
Frescobol Carioca Thomas Linen Bowling Shirt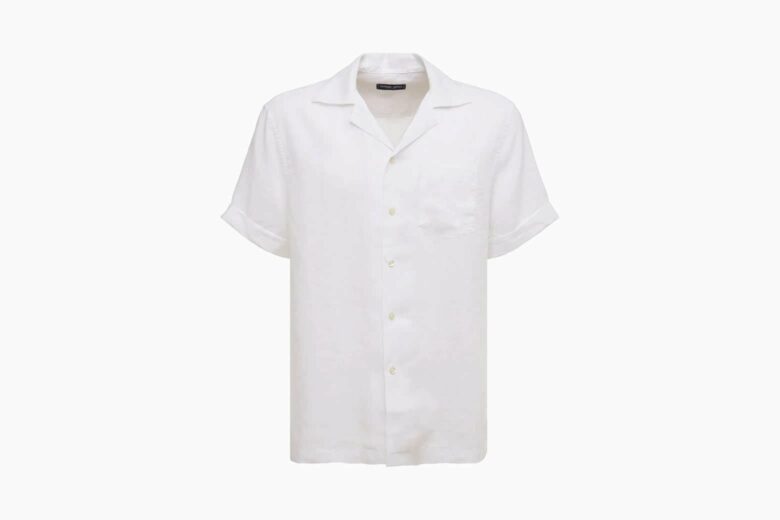 You know the summer heat is on when you can rock a white linen shirt and not get goosebumps. This linen shirt is the absolute cornerstone of any well-prepared summer wardrobe, with a happy-go-lucky fit and a single patch pocket for a touch of suave. Live the easy-breezy dolce vita in the 100% Linen Blowing Shirt, and get those beach bar beers on order.
Best for: Heading to the Riviera, be it the French or the Maya.
Lora Piana Seaside Walk Suede Espadrilles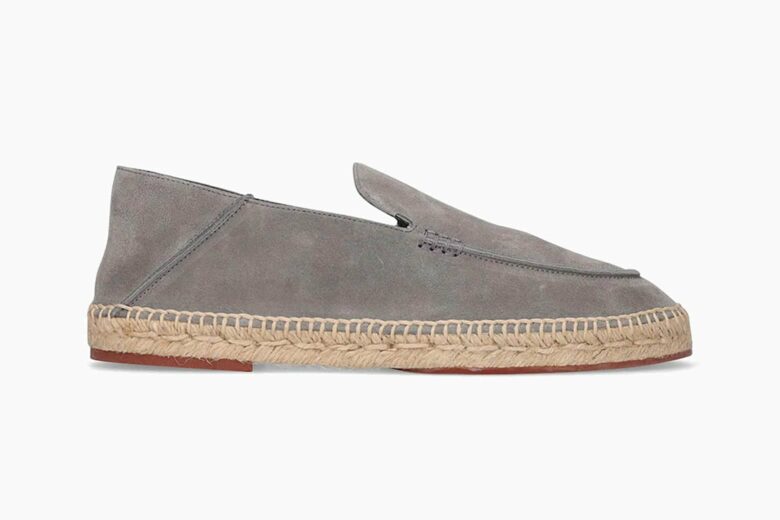 These calf-suede beauties are named Seaside Walk for a reason: they live their best lives snug on your feet while you pad along the esplanade in A-star style. The muted palette pairs with black, neutrals, and brights, making the Seaside Walk Suede Espadrilles a true wardrobe workhorse.
Best for: Dawn to dusk adventuring.
The North Face Freedom Light Swim Shorts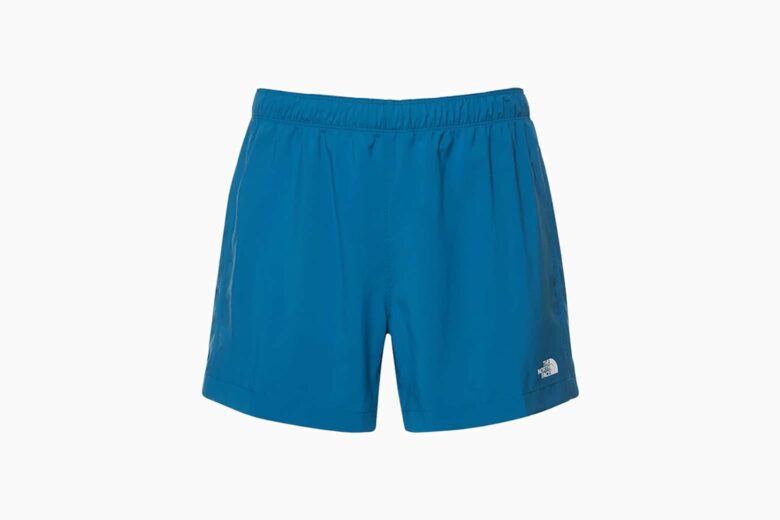 Freedom by name and by sensation, the Freedom Light Swim Shorts by outdoor royalty The North Face are literally all you need in—and next to—the ocean. We adore the oceanic blue hue, while the elastic waist makes for the comfiest fit. Find the subtle brand logo near the hem, and get ready to cause a riptide in those waves.
Best for: Endless days of boomeranging from sea to sand.
Brunello Cucinelli Cotton Garbadine Cargo Shorts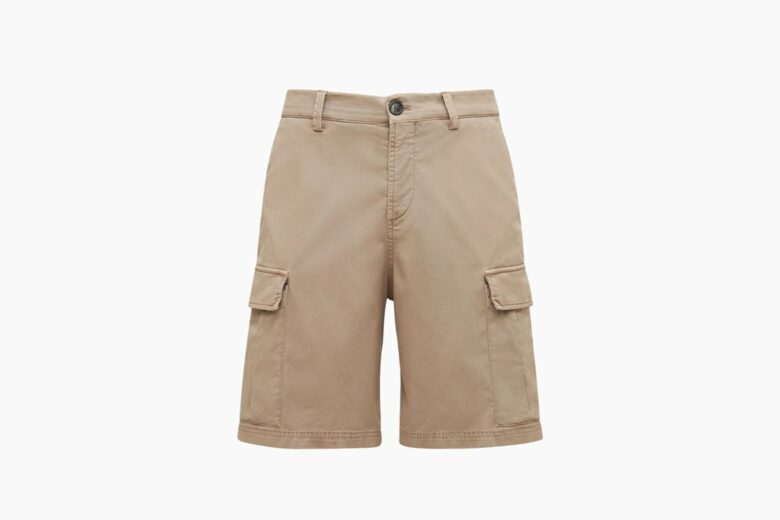 Whether you're trekking in the Andes, safari-ing in Botswana, or simply watching the world go by from a rooftop terrace, don't forget to pack your Cotton Garbadine Cargo Shorts by Brunello Cucinelli. A pair for the intrepid wanderer, they'll see you through tough terrain (and cobbled city streets) in practical style. Woven from 97% cotton with a hint of elastane for a nice stretch, these shorts are a key element of your vacation wardrobe.
Best for: Adventure-packed vacations and escapades to the esplanade.
Gucci Stretch Piquet Polo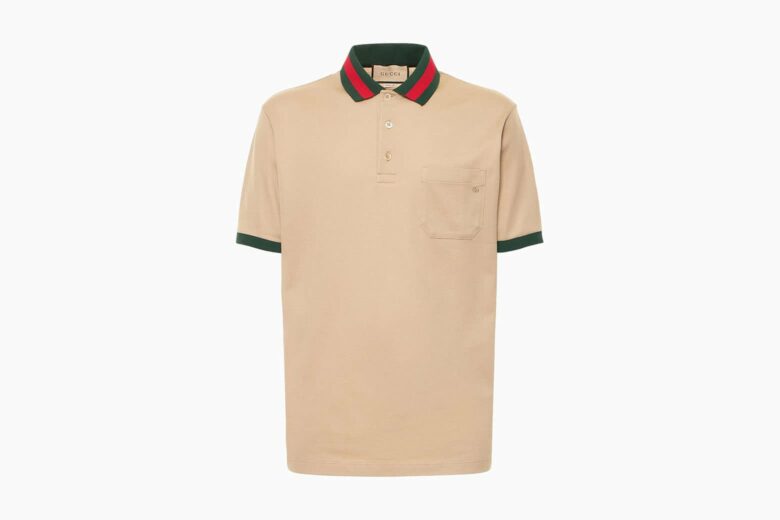 The perfect vacation tee, the Gucci Stretch Piquet Polo is for the guy who loves to look cleaned up. The contrasting collar and sleeve hems elevate this polo, making it the perfect choice for afternoon beers on the golf course or hitting the strip for a wild night out. Finished with an understated Gucci logo, everyone will know who you're wearing without a hint of ostentation.
Best for: Feel fresh for the evening after throwing off your beach gear.
Alexander McQueen Tonal Graffiti Hat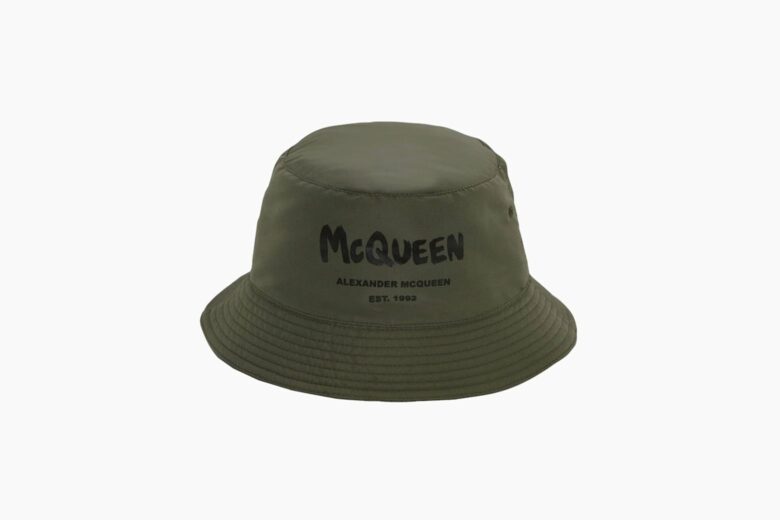 Alexander McQueen proves that bucket hats (and graffiti for that matter) are not only suitable for festival bros—although the Tonal Graffiti Hat would be at home in a surging festival crowd. No, you can rock this edgy bucket hat on vacation, whether you're actually headed to Burning Man or nurturing your bourgeois side in the South of France. It's what you pair it with that'll make all the difference.
Best for: Down-to-Earth summer vibes.