When it comes to function-meets-fashion, few bags spring to mind quite so instantaneously as the tote bag; and if ever there was a lifestyle brand to prove that understated leather totes reign supreme, it would be Cuyana—one of our favorite sustainable brands for elevated essentials (including some of the best work bags).
As self-confessed multi-hyphenates, we know how important it is to own a versatile bag that meets the demands of our daily ventures.
As its name suggests, the Cuyana System Tote is a masterclass in organization. Call us pragmatic, but we love systems: They make lives simpler, easier, and more efficient—and this System Tote is a testament to that.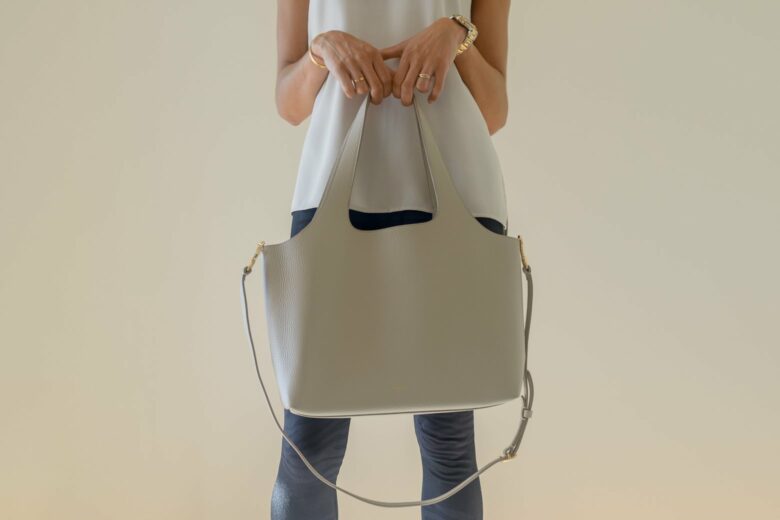 Designed to be fully customizable with add-on accessories to carry us effortlessly from workdays to weekends, from AM coffee to PM wine, this minimalist, multi-tasking tote by Cuyana can handle everything that comes our way—occasion and location nihil ad rem.
We were surprised (and in awe) to learn that this seemingly simple bag is a day bag, crossbody bag, evening clutch, and work bag, all in one.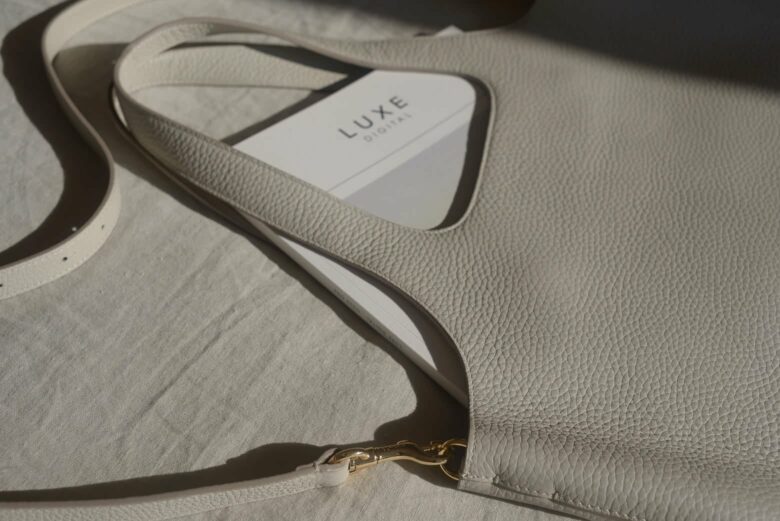 A humble-looking tote that functions like a super-skilled assistant and makes our life streamlined, seamless, and super-trendy? We had to welcome this bag with open arms (literally and metaphorically), and after this Cuyana System Tote review, most certainly, so will you.
Is it the only tote we will ever need? Possibly. Is it a reliable, organized, and refined daily companion? Definitely—So much so, we're still wondering how we ever managed our hectic lives without such a powerhouse bag by our side.
Cuyana System Tote review
Founded on the philosophy that 'less is more' (or, in Cuyana's own words, 'fewer, better'), the Cuyana System Tote is a multi-talented bag that rises to the occasion and meets the daily demands of the professional, modern woman, who values sustainability and luxury.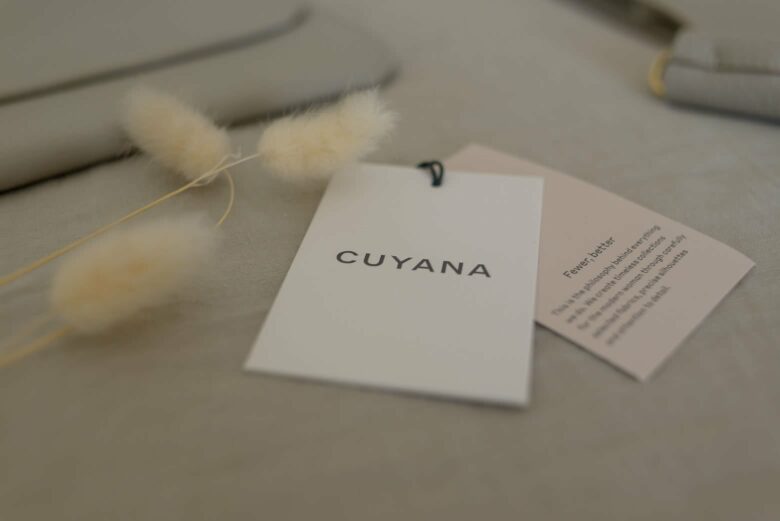 We love that we can customize the System Tote to our unique needs with thoughtful add-ons (like an adjustable strap, a flap bag, a laptop sleeve, and more) that snap neatly and discretely into place. The result? A bespoke tote that works as hard as you do and changes with you.
The pros:
Crafted in sustainable, quality leather
A versatile system that is easy to customize
Roomy enough for everyday essentials and extras
Lightweight even with all the accessories inside the tote
The straps are part of the larger piece of leather, so they feel less flimsy than standard bag straps
The cons:
The slouchy shape might not be ideal for everyone
The bag isn't padded, so it might not be the most protective way to carry your laptop
The bag snaps closed in the middle (not as secure as a proper zipper)
Hands-on experience and benefits
The sleek, timeless design, attention to detail, versatility, and affordability make the Cuyana System Tote worth adding to your capsule wardrobe.
It is designed for a fluid transformation throughout the day. The elements work brilliantly when paired with the tote, but are also beautifully functional as standalones.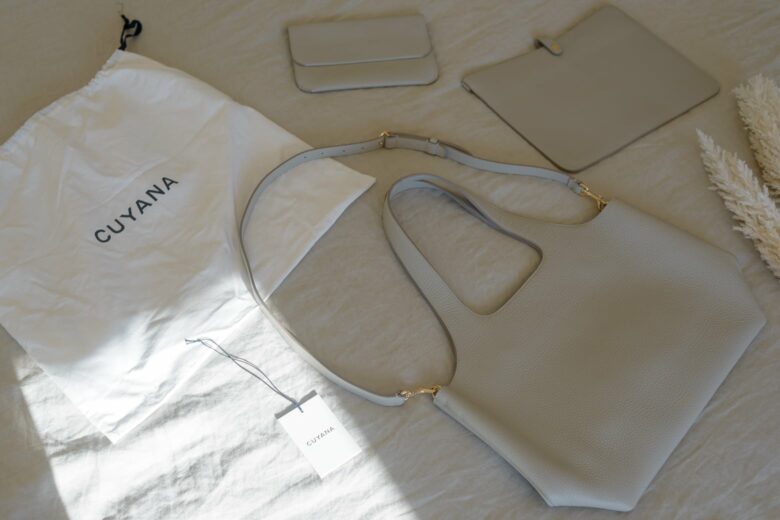 Unboxing
The Cuyana System Tote arrives neatly packaged in a branded cotton dust bag. You're instantly met with the aroma of premium Italian leather that helps you feel reassured with your choice.
Materials & craftsmanship
Cuyana is a classic source of high-quality leather goods, and the System Tote is no exception.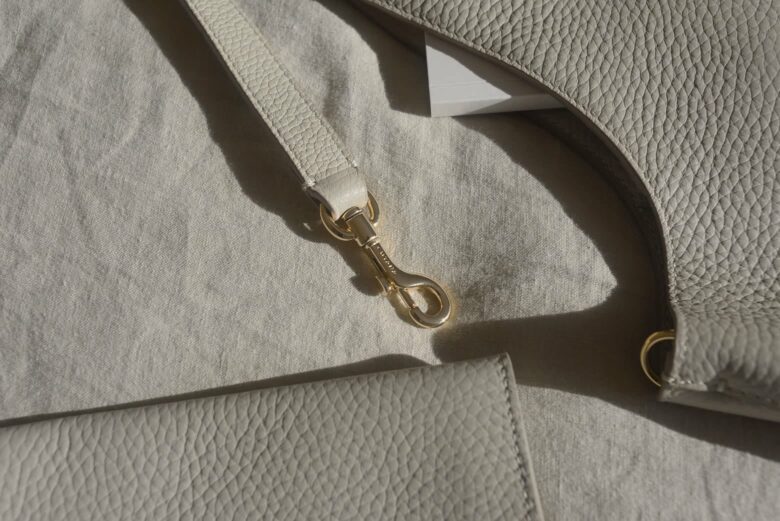 The System Tote is crafted from sustainably sourced and responsibly tanned Italian leather by artisans in a woman-owned factory in Turkey.
The leather feels soft to the touch and malleable.
Functionality
Where to start! The foundation of the tote is utilitarian meets sublime. Versatility is the cornerstone of this icon-in-the-making coupled with the ability to compartmentalize and organize all aspects of your life.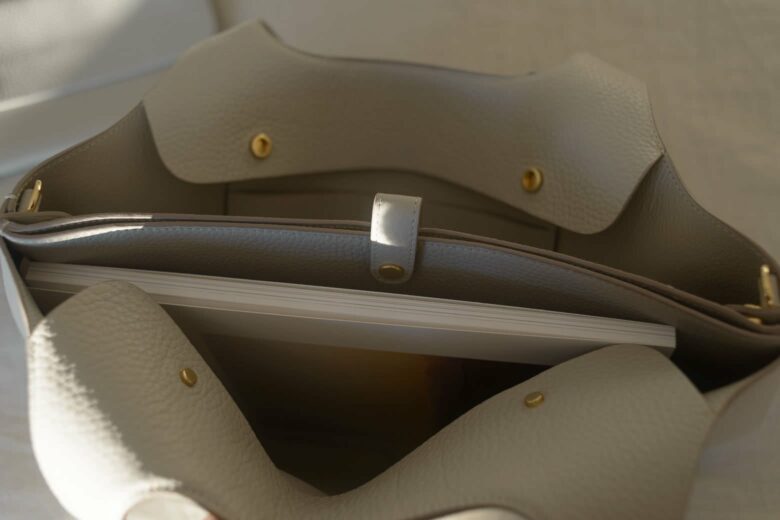 Nestling into the luxurious, pebbled Italian leather, the golden snaps and D-rings hug the pieces to fit the demands of everyday life.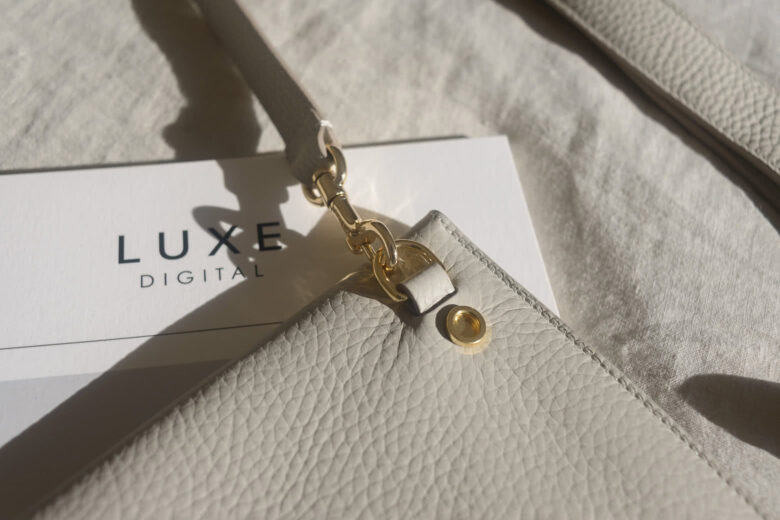 Need to carry your laptop in between meetings? Grab the Laptop Sleeve.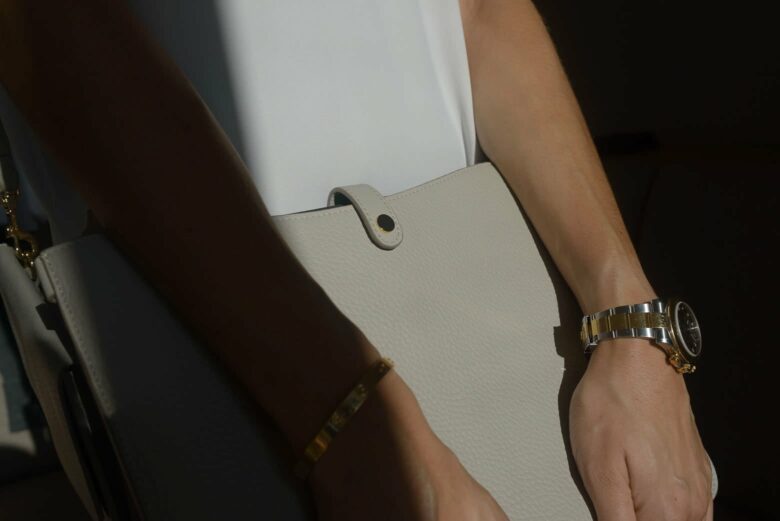 Summoned for spontaneous evening drinks? The Flap Bag doubles as a clutch.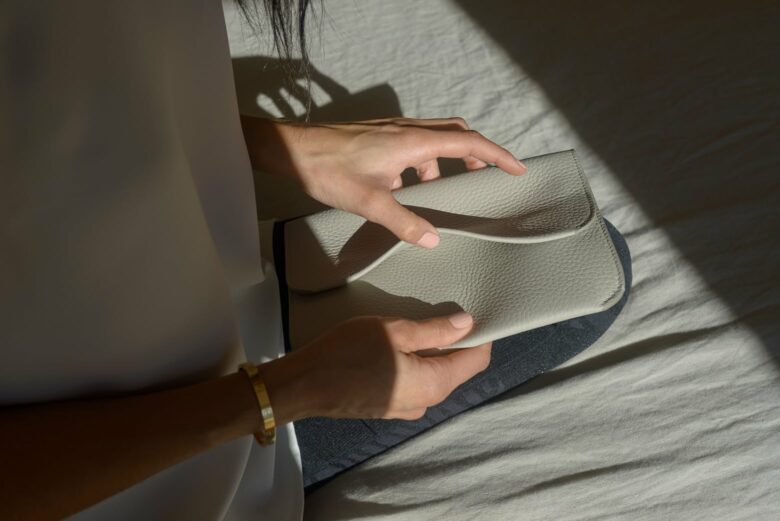 Need to go hand-free? The Adjustable Strap transforms the clutch or the entire tote into a crossbody bag.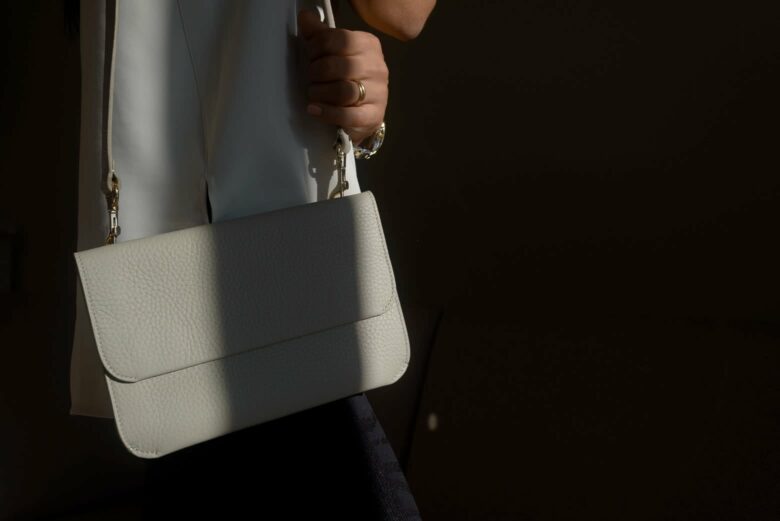 Aesthetic & design
Despite its versatility, the multi-purpose tote does not sacrifice aesthetics and allure.
On the outside, it's everything you'd expect from a Cuyana tote: a timeless, minimalist-chic silhouette made with unmistakably high-quality materials.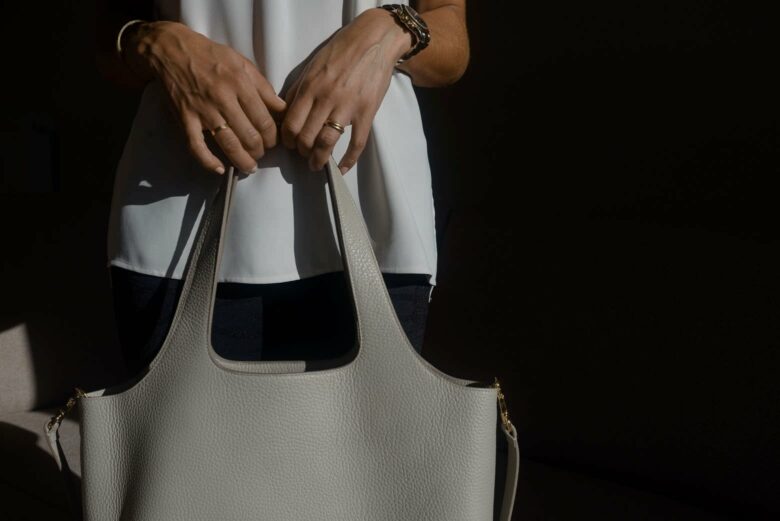 The relaxed slouchiness of the System Tote brings a touch of laidback luxury, while the interior ties allow you to evolve your tote to a bucket bag style which adds a level of security.
Each element of the Cuyana System Tote comes in a range of chic, neutral shades—Black, Caramel, Cappuccino, Dark Olive, or Light Stone—plus seasonal options (they sell out quickly, but there is a waitlist). We love that we can coordinate a matching set or mix things up for a more playful take on the classic tote.
If that wasn't enough, the modular work bag is available in two sizes, 13 and 16 inches—perfect for those who need to fit their entire work and social lives in it (guilty!)
You can monogram the System Tote in gold foil for an extra custom touch for an extra $15.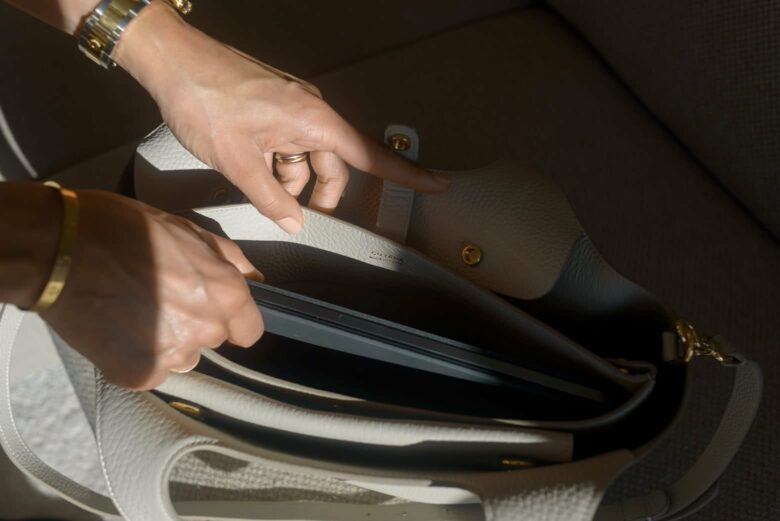 Care & maintenance
The Cuyana tote bag can be wipe-clean. Ideally, you will give it a quick clean every other day with a soft, dry, or slightly damp cloth. Cuyana recommends that you do a deep clean once or twice a year to remove dirt buildup. Store your tote stuffed and upright to retain its shape.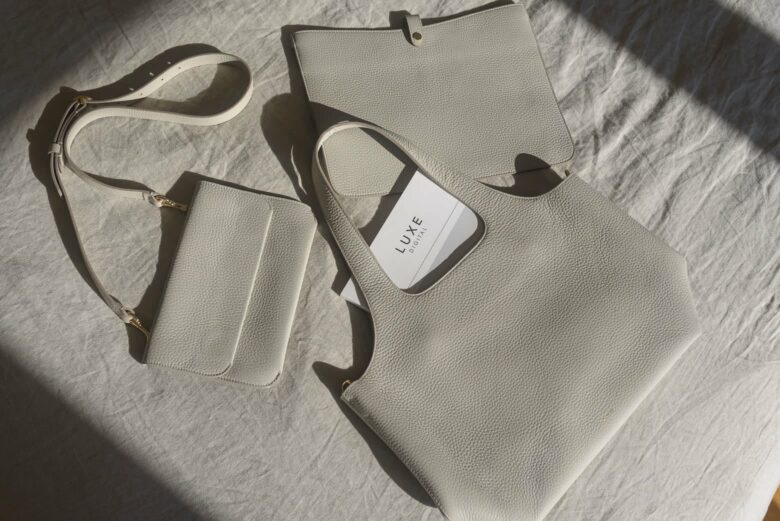 Price
If you are looking for a quality do-it-all tote without crossing into the four-digit territory yet expect nothing less than exquisite craftsmanship, The Cuyana System Tote is the bag for you.
The foundational tote bag costs between $278 (13″) and $298 (16″). The add-on accessories range from just $58 to $178 per piece.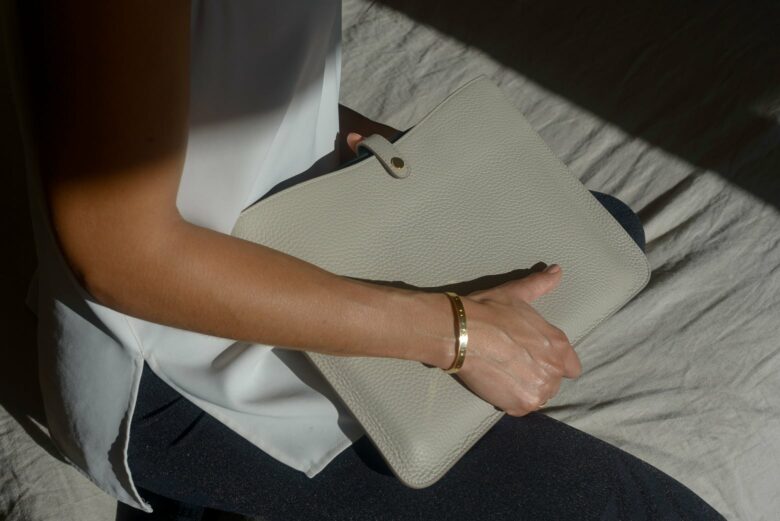 Who is it best for?
The ultimate all-day, everyday companion in bag form, the Cuyana System Tote, is a failsafe option for the always-moving modern woman—conscious and chic.
Where to buy the Cuyana System Tote?
You can buy the Cuyana System Tote on the Cuyana website.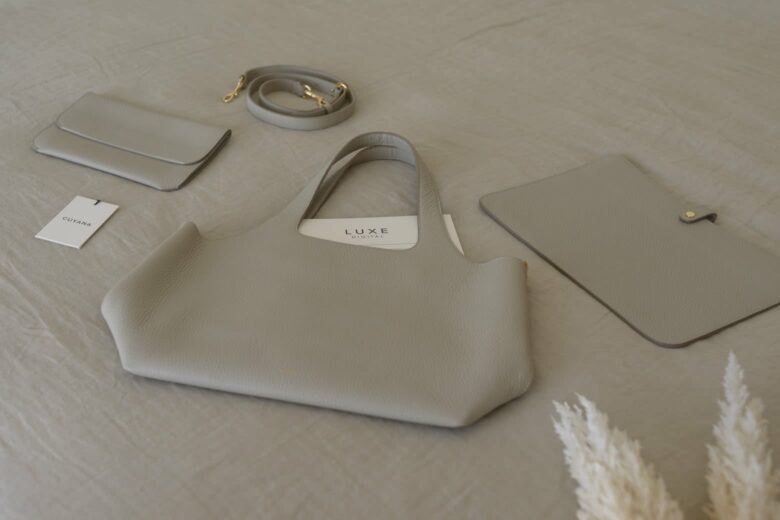 Frequently asked questions about Cuyana tote bags
Is Cuyana high quality?
Yes. All of Cuyana products are made from premium quality, responsibly sourced materials and designed to last, without compromising ethical and sustainable principles. The products are all thoughtfully created by skilled artisans from across the world.
Is Cuyana a luxury brand?
Cuyana is a lifestyle brand offering luxurious, high-quality products at reasonable prices. The brand celebrates craftsmanship that expresses a deep-rooted heritage and a culture of artisans from around the globe.
Which tote bag is the best?
The Cuyana System Tote is one of the best tote bags for everyday wear. The value of the Cuyana System Tote is in its multi-purpose and customizable options coupled with a stylish, timeless design that will endure beyond fashion trends. Read our full Cuyana System Tote review for more details.
Where is the Cuyana System Tote made?
The Cuyana System Tote is made in a woman-owned factory in Turkey, where craftspeople have produced quality leather goods since the 15th century.