Have you ever found yourself dreamily browsing beautifully-staged rooms online only to look ruefully around your home? It may seem that, when it comes to furniture, we're limited to what we have in our neighbourhood—or what the mass-produced, big-box cheap furniture stores happen to have on sale. That is, until you discover the best online furniture stores to upgrade your home interior.
With the rise of artisanal home furnishing suppliers turning to ecommerce comes an opportunity for each of us to add incredible personality and value to our homes. Now, online furniture sites are bringing the luxury boutique feel to you. There's a world of high-end luxury furniture — and it's at your fingertips.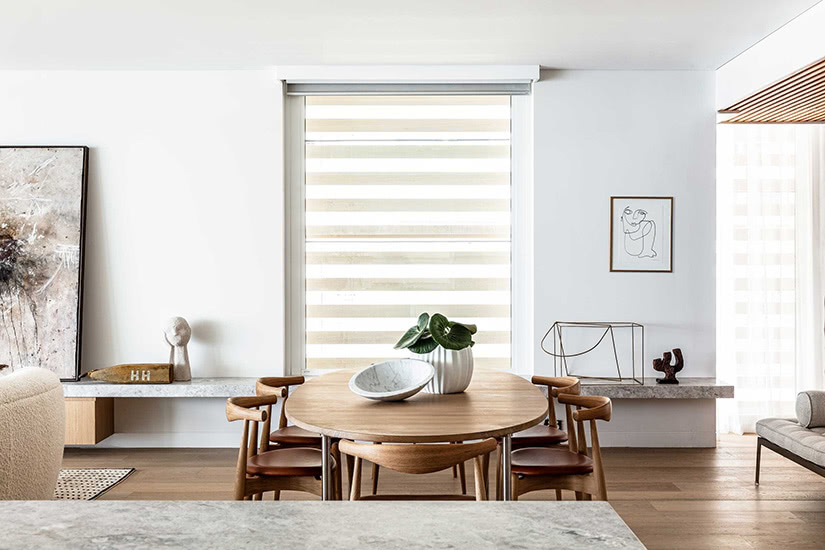 From curators who source their vintage furniture from global flea markets to innovative designers building smart modern furniture, the online luxury furniture marketplace is bustling with unique opportunities for you to elevate your home.
We've put together a list of furniture stores that have unique, beautiful offerings, fast shipping, and stellar customer service. If you're looking for the best place to buy furniture online, keep on reading.
The best online furniture stores for a luxurious interior design
Check after the list our expert tips to buy furniture online. Interior designer experts share their recommendations to make sure that you're happy with your online shopping experience.
Tom Dixon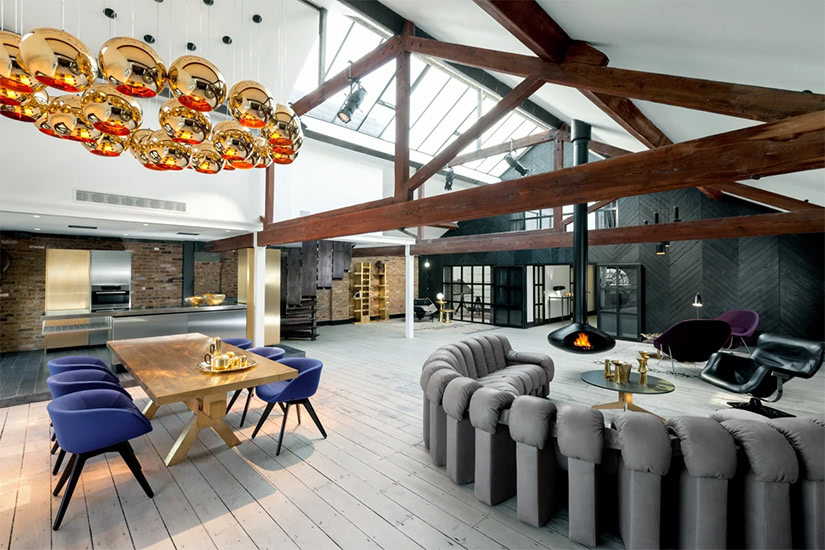 Do you enjoy strolls around museums for the feel of them, as much as for the art or exhibits? If so, you might want to take a peek at the offerings in Tom Dixon's online store.
Originally known best for furniture and lighting collections, the designer store has branched out with a home accessories curation. Whether you seek gorgeous vases, textiles to add a perfect splash of colour or pattern to a sofa, or the perfect gifts to impress your friends and family, you're in luck: Tom Dixon's shop exudes distinguished, sophisticated, and interesting charm.
British designer Tom Dixon believes that the home is a place to experiment with personal style and design. Therefore, his online shop is filled with one-of-a-kind pieces, almost architectural or sculptural in their own right. From dramatic wingback chairs to gilded dining tables, each piece is designed to be a show-stopping statement in itself.
Best for: minimalistic, artistic pieces for an eclectic yet sophisticated look.
Burrow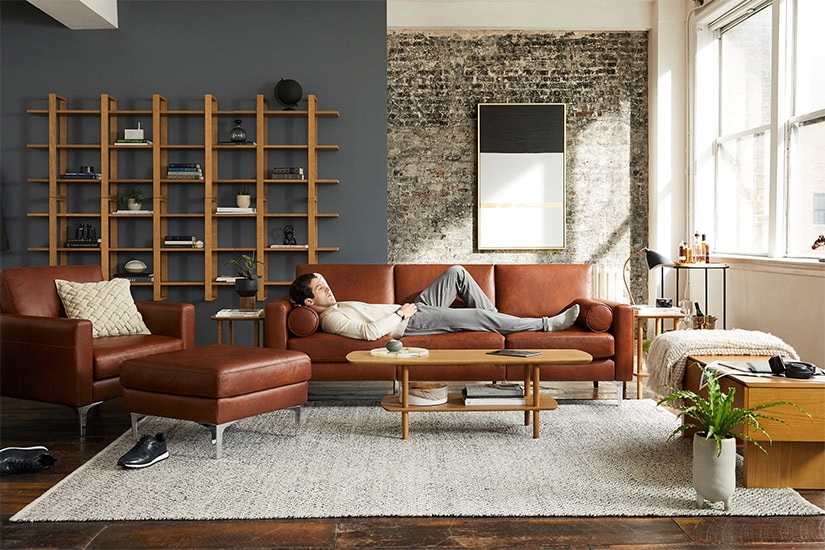 Sometimes you're just looking for good-quality furniture that you can truly live in: the old-friend equivalent of a chaise. For this, turn to Burrow's online store. Burrow features stylish and ergonomic living room furniture for budget-friendly prices. Their pieces are beautiful, but more than that, they're made to feel good—and make you feel good while you use them. With beautiful, long-lasting, and sustainably sourced materials, each piece you'll find seems like it could both elevate and fit right in with your current home.
With myriad seating options including couches, loveseats and armchairs along with shelves, tables and more, Burrow is a great option for anyone who needs durable, attractive furniture. The way they present their products is infused with down-to-earth, witty flair—which certainly doesn't hurt at all.
Best for: Long-lasting seating which is comfortable, sourced from high-quality materials, and has an elevated appearance.
Luisaviaroma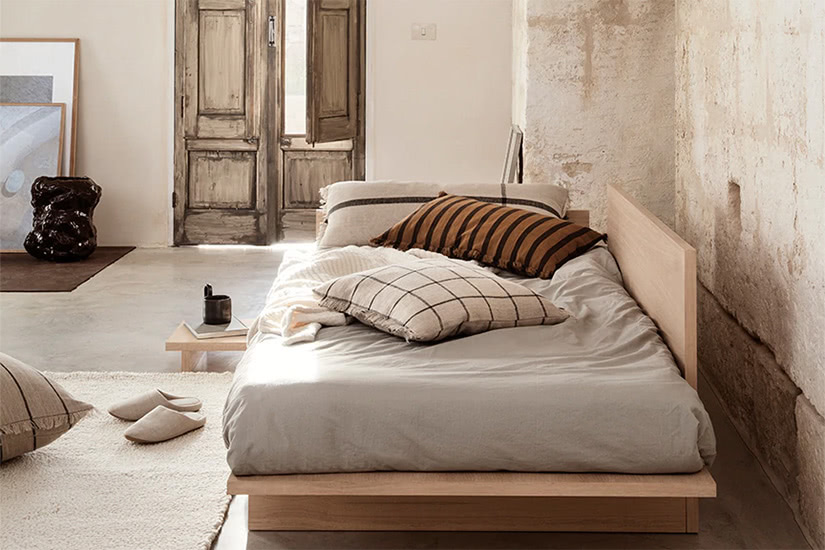 When you're looking for treasures to add to your home, what are you looking for? Rich materials, gorgeous colours? Silhouettes which match your home's design?
What about—story? If you're interested in pieces which draw you into an experience and start conversations effortlessly, Luisaviaroma is a good place to begin.
Luisaviaroma is a destination site and active pioneer in the fashion and luxury worlds. Their site details the provenance and romance behind each item, making it feel like an organically sourced treasure trove—rather than an ecommerce site. However, treasure there is to be had!
Featuring pieces of furniture from top-tier designer brands including Alexander McQueen, Missoni, Gucci, and Versace, the Luisaviaroma site curates only those pieces which call to them—and, they have found, the customer.
Whether you're looking for ceramics, glass, large wooden pieces or upholstered works of art, Luisaviaroma Home is a good choice for those who live for the eclectic and high-end.
Best for: High-end pieces that invite you to stop and admire them in your everyday life.
Amara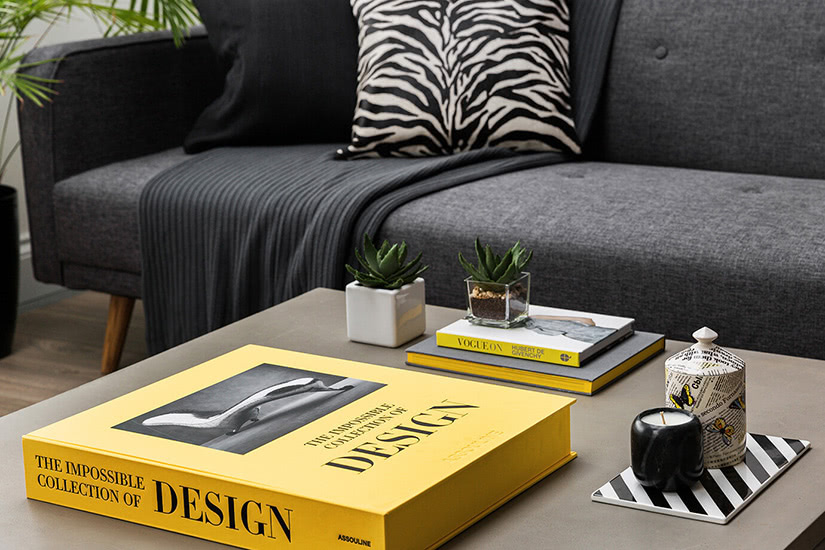 What makes you happier: Staying on-trend, or being two steps ahead of everyone else? If the latter makes you sit up a little taller, read on: the curators at Amara seem to feel the same way. Their pieces, from chic settees and avant-garde chairs, are never quite what you'd expect; this makes a trip to their site an ever-intriguing journey.
Amara has formed relationships with designers the world over. Many of these are featured in the weekly collections Amara curates. Between their gorgeous photographs for at-home inspiration and thoughtful advice for room design, their site is certainly an online must-see.
From emerging designers to limited-edition styles from well-known names, there's a good chance you'll see it at Amara first.
Best for: The next 'big thing' in furniture, whether it be a wingback chair or a finely embroidered tapestry.
Burke Decor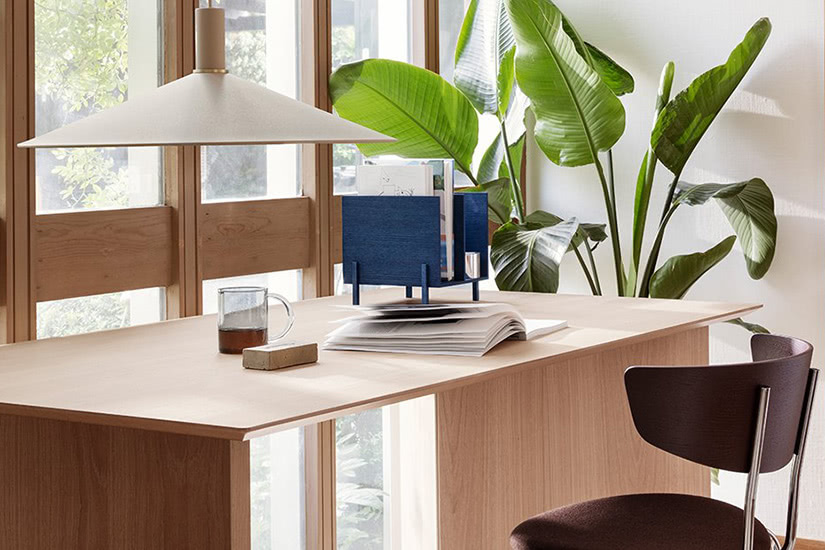 If you've ever wondered how professional photographers manage to create perfect-looking backgrounds for their vignettes, you might relish the chance to play around in a photographer's trove of staging pieces. At Burke Decor's online shop, you can do just that. The photographers, artists, and friends behind Burke Decor source one-of-a-kind pieces, put them online with gorgeous pictures and commentary, and invite you to join in the conversation! The result: a boutique experience that feels at once deeply academic and intimate.
Since 2007, Burke Decor has been a source for high-quality furnishings. Because the founders are creatives, they have an eye for expert craftsmanship. Anything purchased will definitely be a focal point in your home.
Featuring everything from wallpaper and candles to sectionals and bedframes, Burke Decor represents a one-stop-shop that looks anything but!
Best for: The perfect furniture pieces to serve as backdrops for incredible (and highly shareable!) pictures.
Eternity Modern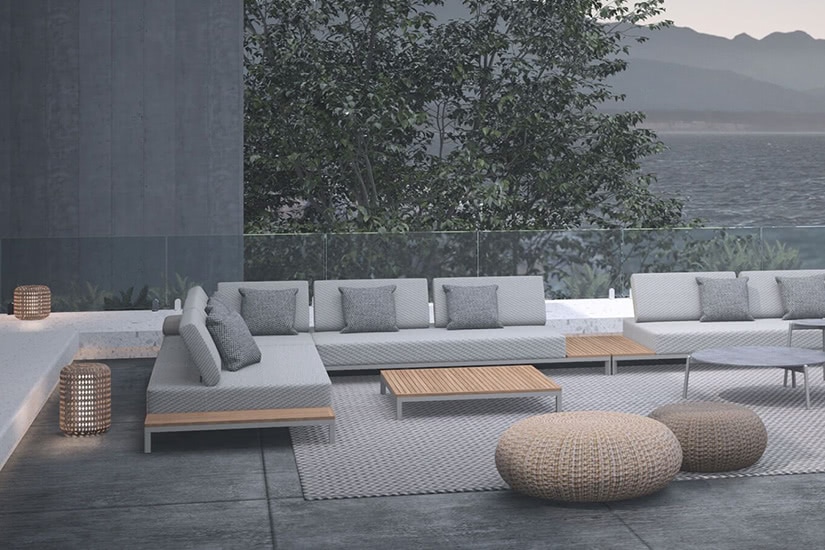 Sophisticated silhouettes. The charm of historic pieces, with the benefit of today's engineering. Meticulously detailed replicas which represent more durable, higher-quality versions of pieces that might have actually existed in homes of yesteryear.
Sound good so far? Mid-century modern pieces are all the rage, but finding an original chair, table, or piece of artwork in good repair and for a good price is impossible. Fortunately, we have found a solution: Eternity Modern.
The brand prides itself on picking exclusive materials for their replicas that would actually appear in the originals. Fibreglass instead of plastic; stainless steel, not soft metal; flame-retardant foam instead of sub-par recycled versions—they've got your best interest in mind with every piece. If you're looking for the perfect 50's sideboard or a beautiful upholstered daybed and bolster, Eternity Modern is a perfect online destination.
Best for: Statement mid-century modern replicas for your home.
Schoolhouse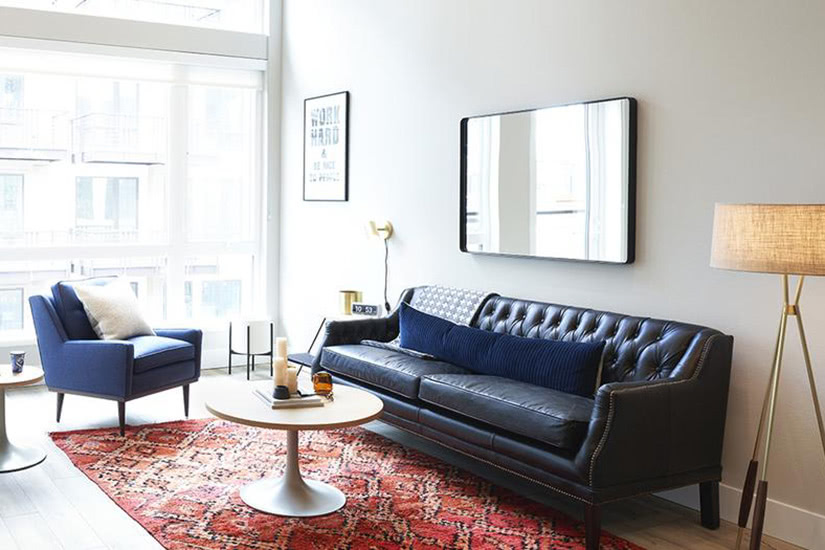 Have you ever watched a trendy sitcom or an of-the-moment TV drama and found yourself distracted by the furniture and decor in the background of a scene? The characters are talking, action is happening, yet all you can think is—"I wonder where that poster came from!" or "But…look at that beautiful clock!"
That's precisely the feeling you get when you browse through Schoolhouse's wares.
For utility lighting reimagined, Schoolhouse is your new go-to online store.
Schoolhouse began with the discovery of a collection of cast-iron glass shade moulds for industrial lighting. The founder, Brian Faherty, decided to launch an online store dedicated to showing the beauty in ultra-practical factory lighting; and so Schoolhouse was born.
Schoolhouse prioritises handcrafted items which represent the bridge between industrial practicality and domestic comfort.
By working with pieces that have classic appeal and timeless silhouettes, Schoolhouse truly believes that they are setting our generation up with practical heirlooms for generations to come!
Best for: Gorgeous lighting fixtures, minimal decor, and all kinds of furniture.
Tulip Table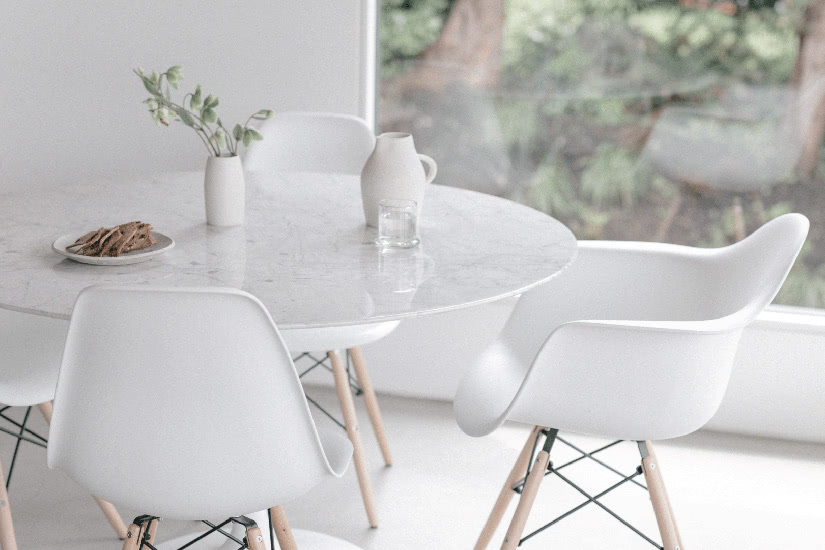 If you value history, simplicity, and great design, then you've likely already heard of Tulip Tables. They're the white tables you see everywhere, with circular bases fanning out into fluted, wide circular tabletops. The tables at this particular site? They're the originals.
Tulip Table carefully selects the marble they source to create tabletops around the veins. They use aluminium bases because, after years of trial and error, they believe that it best represents the form and function they desire.
They do all of this and ship it directly to you so that you can avoid retail markups and exaggerated shipping costs. As true artists, they care more about getting their beautiful pieces to you quickly and safely than they do about the bottom line.
Each piece is coated with custom finishes to reduce staining, so these pieces will look good for years to come. For tulip coffee tables, side tables, and tulip chairs to complete the look, Tulip Table is a natural choice.
Best for: The original Tulip Table, made with high-quality materials to last for years.
Naturepedic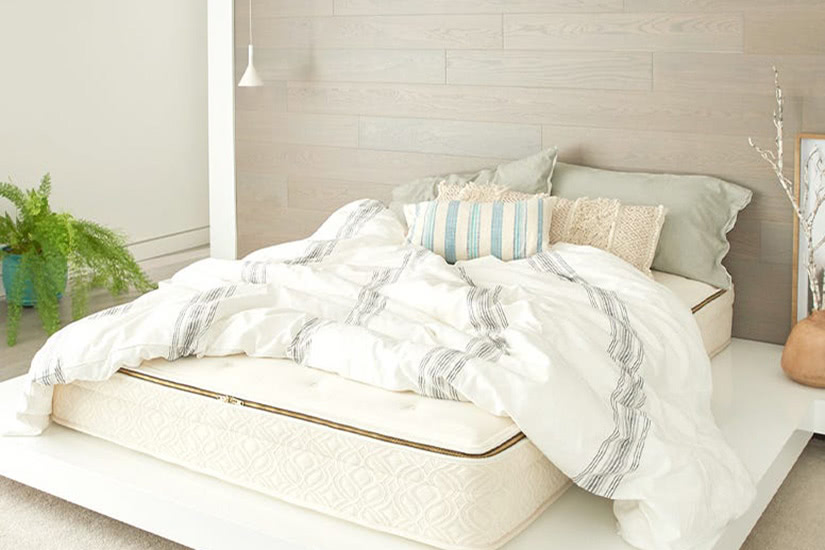 Is there anything truly more luxurious than a deep, uninterrupted, healthy and safe night's sleep? We think not. Add in a sustainability focus, and we're all ears.
Fortunately, that's exactly what Naturepedic offers.
Health, safety, and the environment—these are the three priorities which guide all of Naturepedic's designs and offerings.
Naturepedic works to eliminate all non-organic materials from their comfortable mattresses, including flame-retardant foam and polyurethane. They do this because they care about the beauty of the natural world, and they want to protect it. They also are invested in your personal help—and they think that organic comfort is the way to improve it.
For infant, child, and adult mattresses and other sleeping accessories, Naturepedic is a wonderful source to consider.
Best for: Smooth, soft and safe sleeping materials you can snuggle up with at night!
Floyd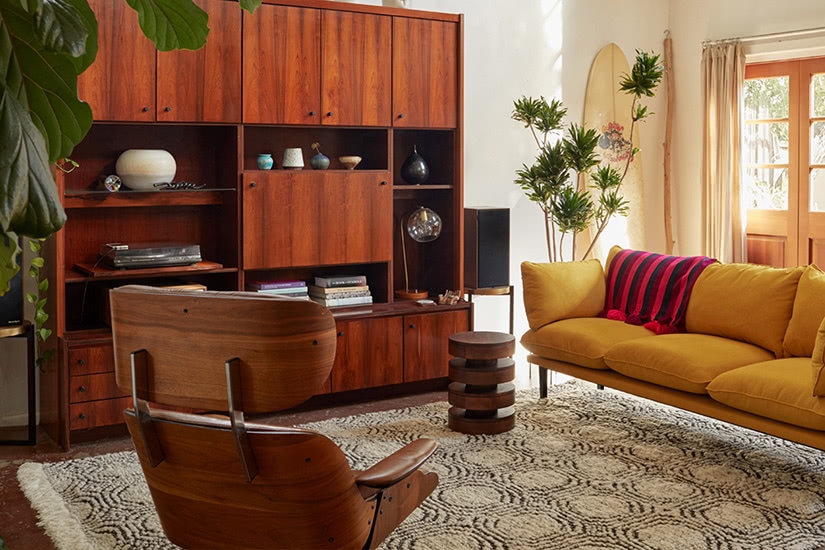 Are you tired of disposable furniture? So is Floyd. That's why it all started: Floyd looked around at the legions of people today using flimsy furniture and decided to build long-lasting, heirloom-quality pieces—that actually answered the true needs of today's consumer.
They call it 'furniture for keeps', and all of their offerings truly are pieces anyone would be glad to use in their home. Great design is for everyone, Floyd argues, which means making beautiful pieces that are useful and fairly priced. Each of their pieces is meticulously designed to solve a modern problem and to avoid ending up in a landfill.
Featuring industrial-themed, endlessly customisable silhouettes, Floyd creates products that appeal to a number of aesthetics.
Best for: Heirloom-quality shelves, sofas, beds and more with sustainable flair.
GDF Studio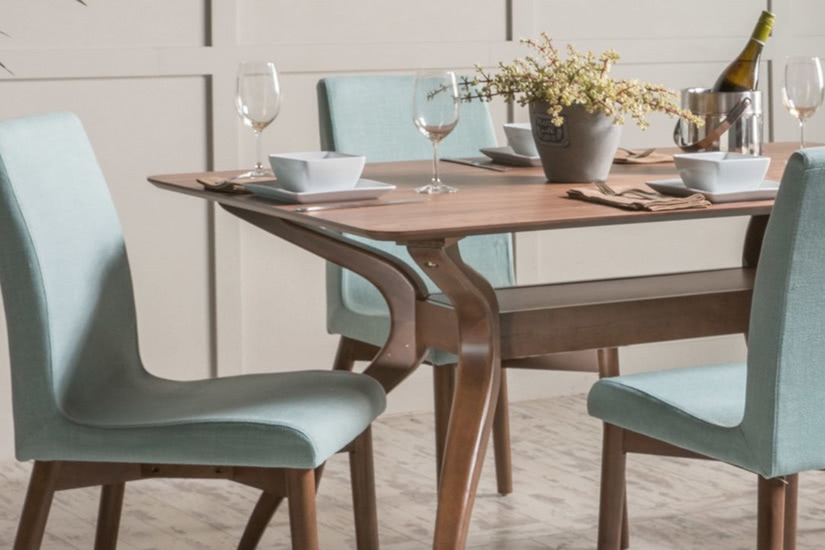 Interested in boho design? Industrialism? What about minimalist decor with eco-chic flair, or vintage pieces that feel Baroque but not too busy?
What if you're interested in all of that?
If you feel your design influences are too broad to be defined by one term, if you live for an artfully mismatched look, or if you simply don't know which genre of furniture you're looking for, you need a store that does it all. You need a store which stocks high-quality, fairly-priced examples of many different types of decades and design inspirations.
For a fresh, new voice in the world of online furniture sales, turn to GDF Studio. From sofas to dining room tables, GDF Studio delivers pieces that are easy to put together and simple to fall in love with. All homes should be happy places, GDF Studio argues. That starts with well-designed furniture so you can take advantage of every inch of your home.
Best for: Those who'd like a wide array of choices from different furniture styles for both indoor and outdoor settings.
Zin Home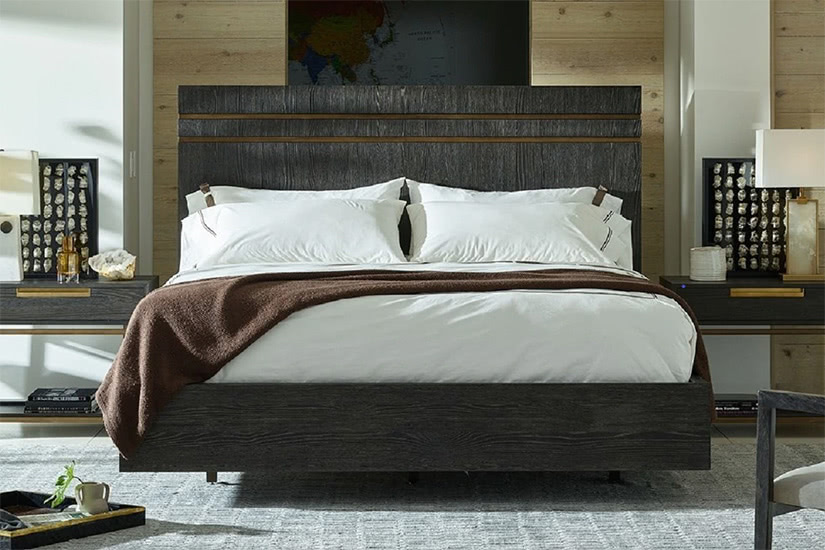 Sometimes, you're looking for a shopping experience just as much as you're looking for a specific product. You want to go into a store and see subtly lit and nicely-staged objects. You want to speak to an expert and be guided to a choice.
If you're looking for an online store that still has the feel of a small brick-and-mortar boutique, Zin Home is a good place to start.
Zin Home is known for unique, modern furniture made well. They curate impeccably-designed furniture from a wide variety of eras and fashions, from Industrial to Mid-Century Modern.
By prioritising real, knowledgeable, and empathetic customer support, Zin Home seeks to bring the small-store feel even to their ecommerce site. The same people available over the phone are the people you'd walk around with in their store's physical location. They are always ready to assist with any design queries or inspiration!
Zin Home is a good choice for anyone looking to branch out into different design styles, but who wants to be assured of good quality.
Best for: Those who are looking for the kind service of a boutique, but need the convenience of an online store.
Sofamania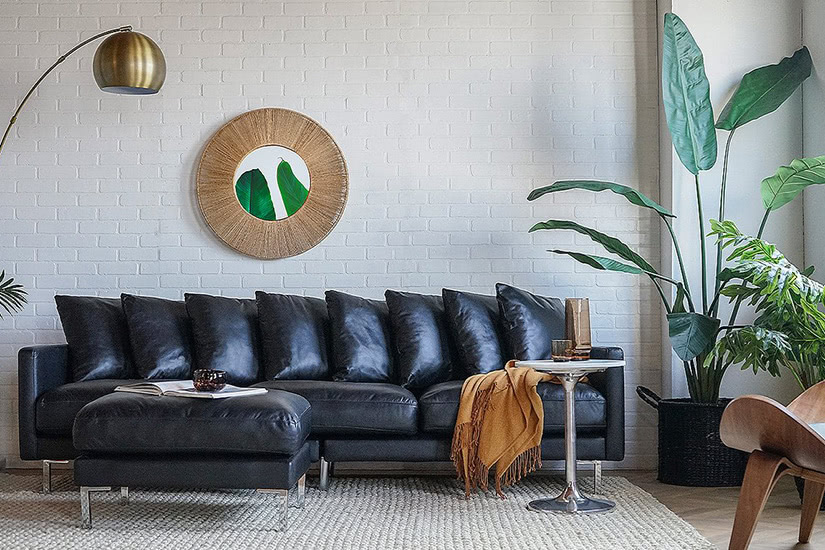 Depth. A good arm height for lounging. Enough lumbar support so you can sit for hours, but a relaxed enough feel that you could drift away or snuggle into the corner with abandon.
The ingredients of a truly top-tier sofa are varied—and they can vary from person to person. However, you likely want something that looks beautiful, is made to last, and also fits into your everyday life.
At Sofamania, you'll find a wide assortment of high-quality sofas. Because Sofamania is passionate about getting each home a great sofa, each of these sofas are affordably priced.
With a wide array of frame and upholstery choices, every style and fashion is represented within Sofamania's catalogue. Every item is shipped free and fast so you can get your pieces in a timely fashion.
Although—as the name implies—they have a large collection of sofas, Sofamania also has good-quality tables, chairs, book-cases and bedding for you to peruse.

Best for: Soft sofas that invite you to recline, made well and shipped affordably.
Yardbird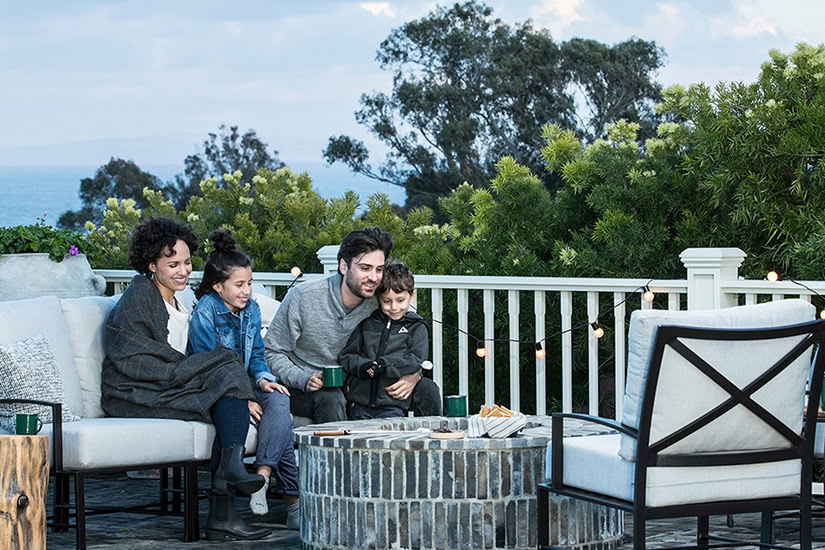 Ever wanted to have an outdoor living space that let you enjoy fresh air, the gentle rays of the sun, and beautiful sunsets—with all of the amenities of being inside? That's the dream! With the perfect outdoor chaise, durable coffee table, and sectionals, you can make that happen.
Outdoor furniture has specific requirements. It needs to be waterproof and extremely durable. This has, unfortunately, led to most outdoor furniture being hard to sit on as well as a bit hard on the eyes.
Not at Yardbird! Yardbird is an online store dedicated to bringing affordable, beautiful, and eco-friendly yard furniture to your home. They do this to help inspire a love for the outdoors while doing their best to help preserve it! The sustainable yard furnishings they offer are also priced affordably because they work directly with their suppliers and ship directly to you.
Best for: Curated, eco-chic outdoor spaces and the furniture with which to decorate them!
Lulu & Georgia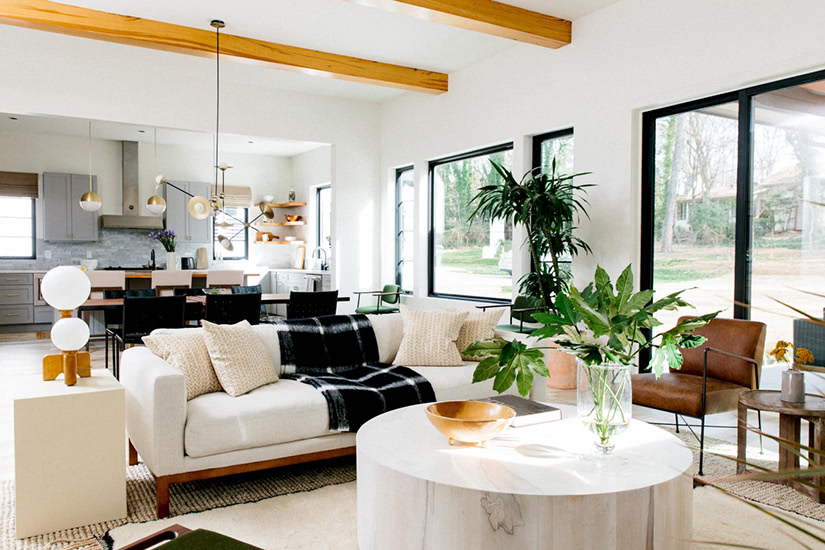 If you find yourself scrolling through Instagram to peek at beautiful rooms and well-styled backgrounds often, you're likely already familiar with Lulu & Georgia. Their diamond-patterned wool rugs, their artsy throw pillows and conversation-starting coffee-table artwork are carefully chosen to be just the thing you need to finish off a room perfectly.
Looking for feminine-meets-bohemian flair? The pieces at Lulu & Georgia represent the best and latest in furniture design. Lulu & Georgia's curators are fashion- and style-obsessed. Their passion? To ensure that you can actually create the Pinterest-inspired room of your dreams.
By sending their buyers out to find the items you won't see anywhere else and meticulously researching trends to stay far ahead of the curve, Lulu & Georgia seeks to provide you beautiful pieces for dreamy interiors. Based in Los Angeles, California, Lulu & Georgia wants to distil bohemian luxury into every piece of furniture sold.

Best for: Those who wish to infuse their home with unique vintage vibes and made-for-socials tableaux.
One Kings Lane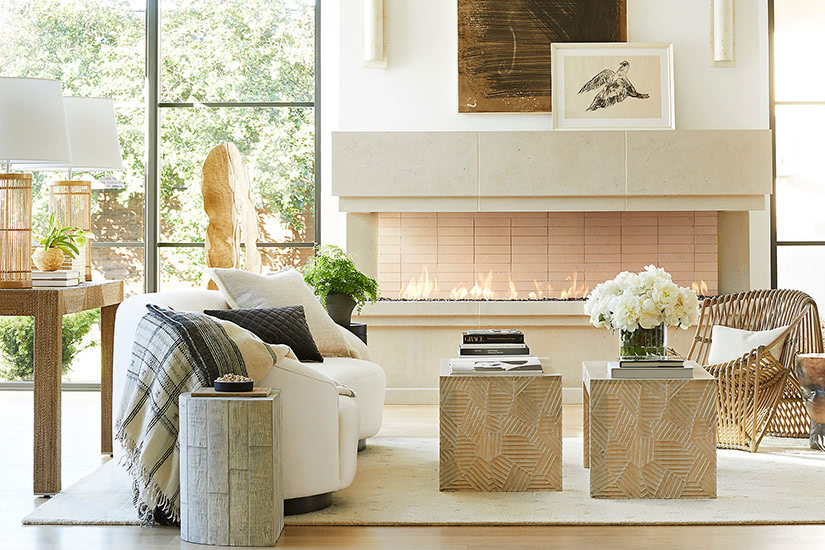 Are you looking to create a classic aesthetic which still feels modern? Are you looking for sumptuous carpets, silky throws, and sleek furniture to act as a backdrop to your everyday life?
Your home needs to be one thing above all others: a place where you can be uniquely you. One Kings Lane curates furniture which inspires, yet is unassuming enough to stand as a backdrop to your creativity as opposed to overstimulating the senses.
Offering not only fine couches, beds, rugs and more, but also a designer-curated blog filled with endless inspiration, One Kings Lane seeks to bring good design to you.
Working with industry-recognised brands, curating pieces of art along with timelessly-appealing indoor and outdoor wares, and even including a design service by which you can order custom furniture.
Best for: Beautiful pieces with functional, long-lasting design.
Dear Keaton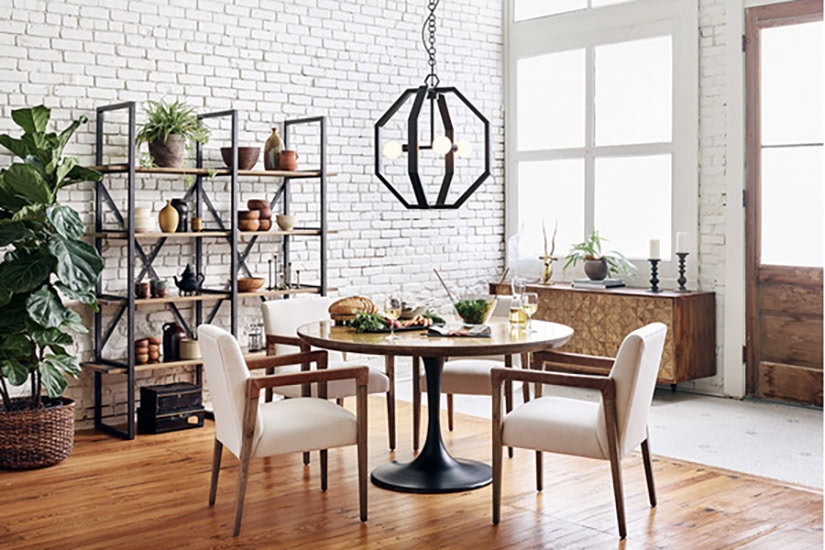 Waking up in a five-star resort often feels like a vignette from a dream life. Think about it, though: What if you could infuse your day-to-day with elements from that dream?
The founders of Dear Keaton have a passion for travel: the exciting vistas and experiences that one can discover as well as the calming, relaxing retreats of high-end hotels and resorts. By curating items that evoke that sense of serenity at the end of a long day's explorations, Dear Keaton seeks to bring the five-star travel life home.
The online marketplace that is Dear Keaton offers a small, hand-selected range of home furnishings which have the relaxed vibe reminiscent of luxury escapes. Whether you wish your home reminded you of your travels you've been on or the ones you have planned in your future, Dear Keaton is the place for you. With high-quality home textiles, furniture, gifts and more, Dear Keaton is a good choice for subtly global-inspired resort living at home.
Best for: Those who wish their home to feel like a permanent resort vacation!
Jayson Home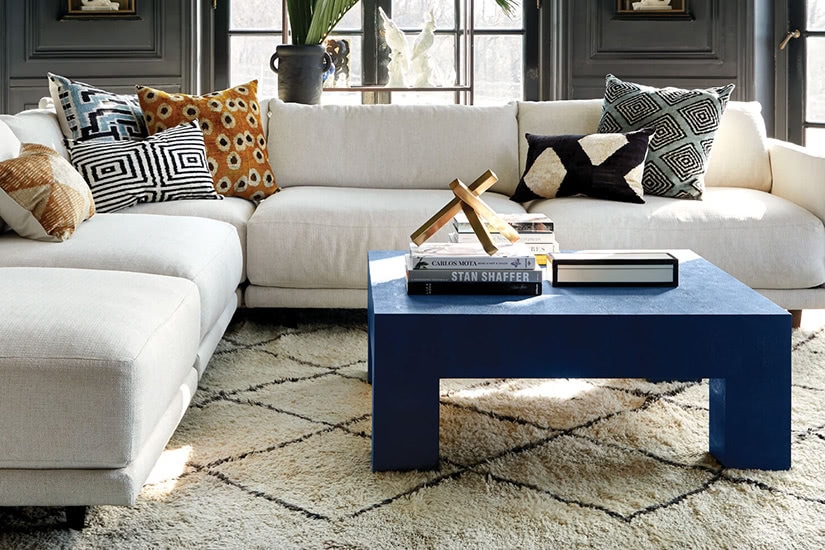 If you consider yourself the outdoorsy type, you may already have a patio or backyard that's beautifully landscaped, with a seating area you find fresh and calm.
You may have wished you could bring that same cool, vibrant area indoors.
The artists behind Jayson Home know exactly how that feels. That's why they've decided to dedicate their online store to pieces that help bring the outdoors in.
Edgy elegance, sultry sophistication: Jayson Home has beautiful, classic home furniture, but with an elevated, exotic spin. They scour the markets for gorgeous pieces that surpass trends. They fill their website with a blend of modern and vintage pieces for a truly handcrafted home look.
With a bent towards handmade, long-lasting, simple pieces that look gorgeous indoors and out, Jayson Home offers furniture, lighting, rugs, garden pieces and more. It's a good place to look for country house furniture or rustic furniture. Jayson Home is a good choice for those who love the outdoors and wish to revel in nature's universal beauty year-round.
Best for: Sustainable, eco-friendly pieces that make your home feel like a greenhouse or garden.
2modern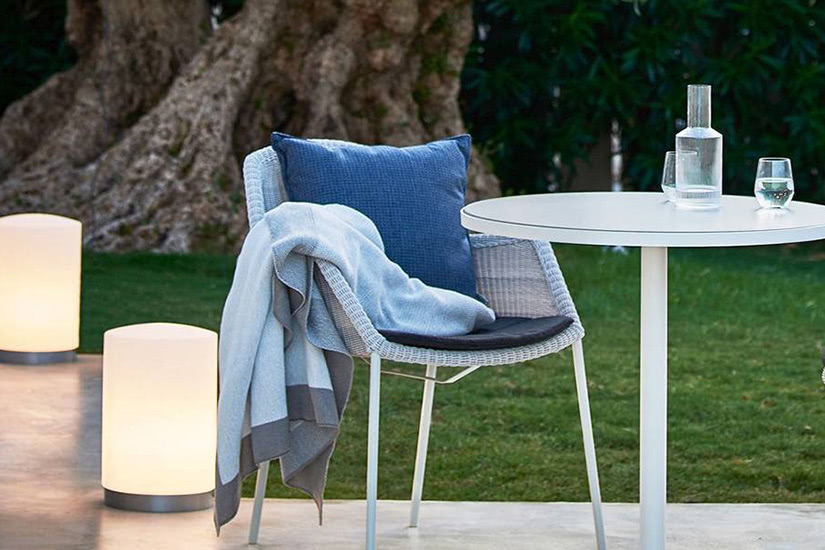 When you're putting together your dream home, what are you thinking of? If your mind tends to veer towards the recent past, you're in good company. The twentieth century was filled with innovative furniture inventions and sharp ergonomic design.
If you want your home to feel just like that, you might want to check out 2modern.
With a special emphasis on the work of twentieth century visionaries in the field of furniture design, 2modern is a good place to turn for gorgeous period furniture and textiles.
With popular Scandinavian designs as well as a delightful collection of mid-century modern wares, 2modern seeks to provide modern homes with sophisticated and practical pieces for everyday life. Modular couches, wire patio furniture, nesting tables: Whether you live in a large place or a tiny studio, 2modern has options for you.
Best for: High-quality furniture inspired by the twentieth century.
Dot & Bo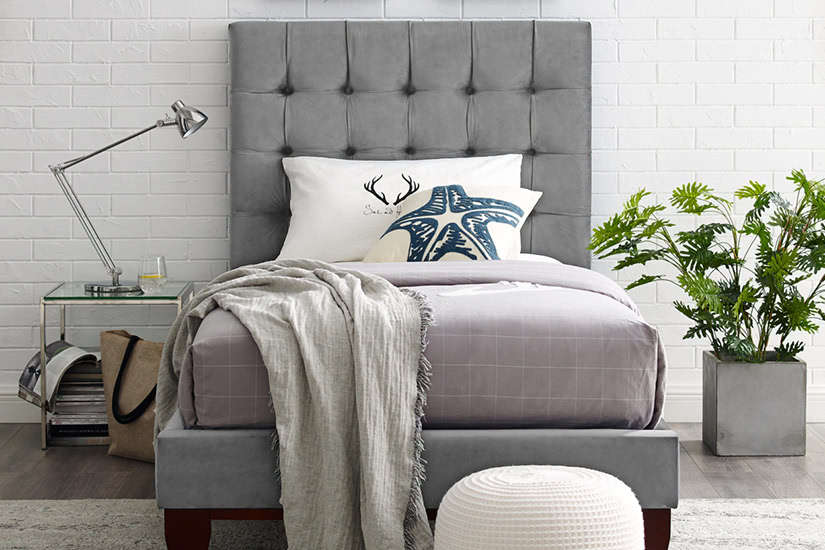 Subtly patterned table napkins. High-backed stools for your kitchen island. A lamp with a bauble base that makes the entire room feel sparklier and airier.
At Dot & Bo, you'll find a treasure trove of pieces geared to make your home feel fresh and fun. If you're looking for the perfect couch or table to make a backdrop for your Instagram pictures, look no further. Every piece they recommend looks high-end, but is also made to fit perfectly into your everyday life.
Whether you're shopping for a rustic farmhouse kitchen or your clean, minimalist home office, Dot & Bo has the right pieces selected for you. Dot & Bo leans toward pastel- and jewel-toned modern furniture for dreamy, beautiful interiors and exteriors.
Best for: Budget-friendly modern furniture with a playful, ethereal vibe.
Design Within Reach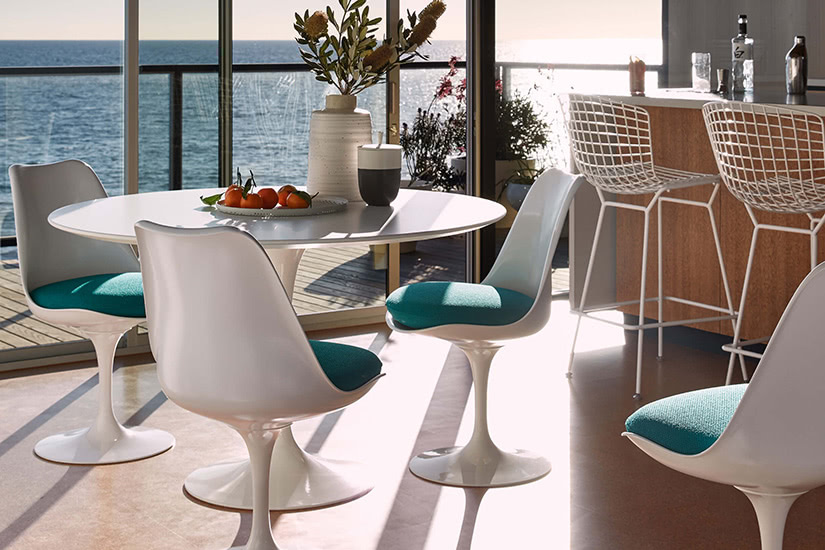 Eames. Le Corbusier. Saarinen. If you've dreamed of one day stumbling upon a piece by one of the furniture greats, you're in luck: today is that day.
High-end modern design made accessible: it's what sets Design Within Reach apart, and it's what makes merely scrolling through their site a treat in itself. Their store features pieces made to be used in normal, everyday homes which appear like they should exist in museums.
However, that's exactly Design Within Reach's point: They want art to be an everyday experience, not something secluded away. In their online store you'll find every category of furniture represented; but each piece is a statement that can floor an entire room. Want your home to feel like it could fit in at the Museum of Modern Art? This is your chance.
Best for: Anyone with an eye to fine modern silhouettes and furniture design.
Uncommon Goods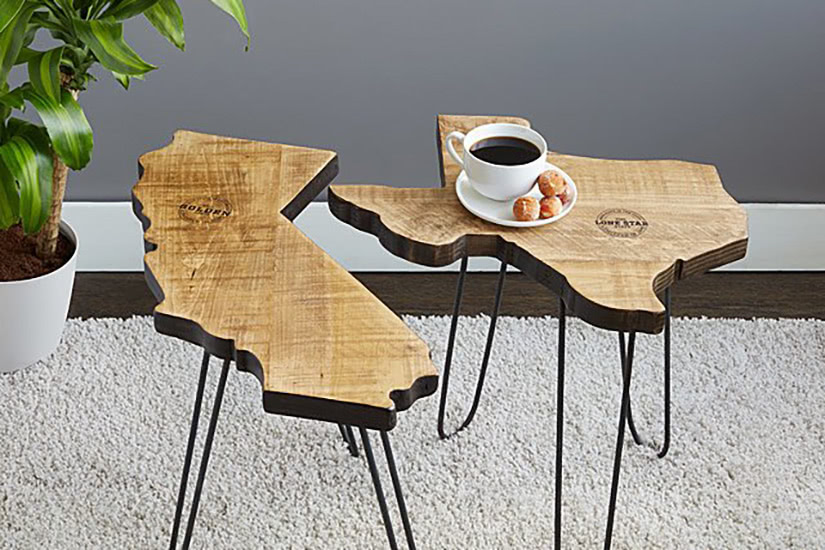 Do you love the thrill of walking through a flea market? Sifting through colourful stalls to find a diamond in the rough?
It's hard to replicate that online. Uncommon Goods comes very close.
In 1999, Uncommon Goods founder Dave Bolotsky visited an art-oriented flea market. As he was wandering the crowded, colourful stalls, he had an idea: to create an online marketplace where local artists could sell their offerings on a larger, grander scale. And so Uncommon Goods was born—with the same down-to-earth feel, just with more access.
Uncommon Goods is the type of place in which you can feel the thrill of finding a truly unexpected treasure; only, that's just about every single piece. The curators behind Uncommon Goods have a passion for the unique and handmade pieces you won't find anywhere else. While they specialise in art, jewellery, gifts and other small pieces, they do have larger home textiles and organisation units as well.
Best for: Anyone looking for a way to add unique conversation pieces to their home.
LNC Home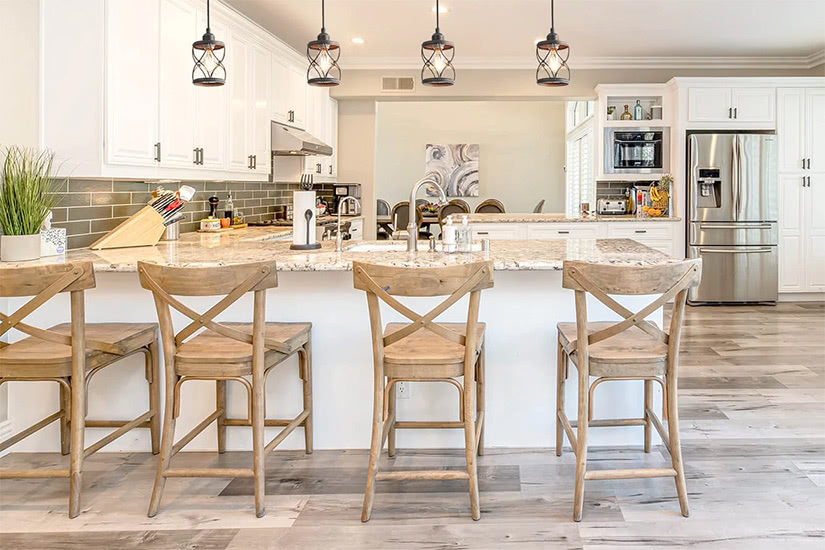 Dazzling home chandeliers. The perfect sculpted hanging lights. Ceiling treatments that really help you set the mood.
There's a heartwarming story behind LNC Home: founder Kelly realised, holding her firstborn child in her arms, that she wanted to chase joy which her office job did not fulfil. She'd always had a passion for interior design, so she began LNC Home: a place where she could create and share the beauty she so loved.
At LNC Home, the driving motivations are beauty and accessibility. The team behind LNC Home works hard to keep prices low on all of their high-quality items. Specialising in unique, gorgeously designed home lighting, LNC Home is a must-see destination for chandeliers, ceiling lights, wall lights, and more.
Best for: Lighting options that add ambiance to your home.
Smart Furniture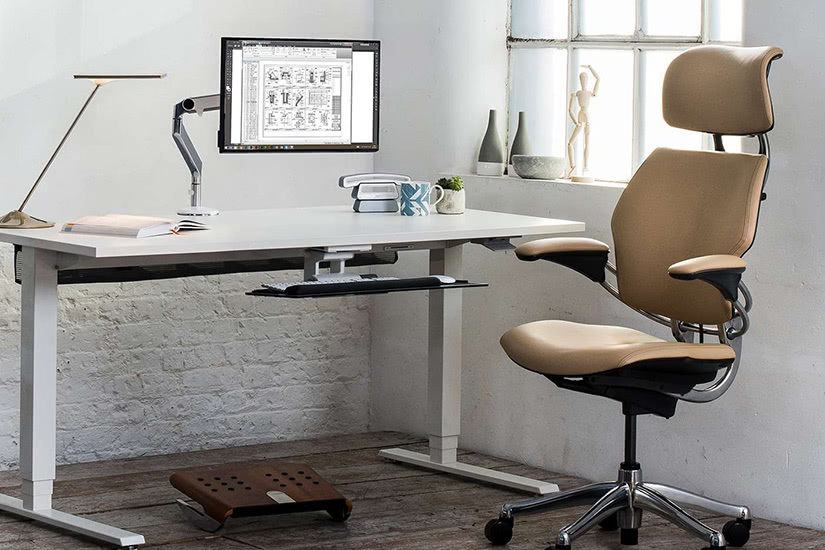 Imagine a set of shelves that is endlessly customisable—can be folded and re-built to meet any home, office, or storage wish.
Imagine that these shelves can be built without tools, easily.
Imagine that these shelves look good, too.
Enter: Smart Shelves. Smart Furniture offers Design On Demand: fully customisable couches, tables, chairs and more that can cater to any need. Originally developed to meet the needs of the growing technology industry, Smart Furniture is now available for any homeowner who values flexibility and freedom with home furniture.
Smart Furniture is a good destination for people who love original, useful things—and, very possibly, people who like to re-decorate and move their furniture around often.
Best for: Innovative pieces that are useful, different, and can be taken apart and shuffled around quite easily.
Aosom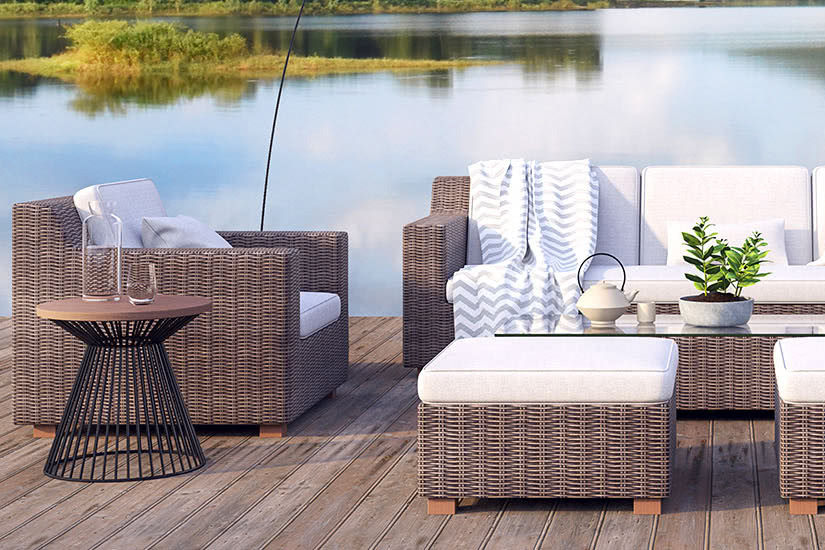 Have you ever wished you could find an online equivalent of a high-end supermarket? A one-stop shop where you could find great furniture and also take home some office supplies in the same shopping trip?
At Aoson, you're able to do just that.
Aosom is an umbrella company of brands such as Soozier and Outsunny, each of which strives to cater to a specific need within the home and furnishings niche.
They try, with each of their brands, to take the truly good things about online shopping—convenience, selection—and pair it with amenities and services reminiscent of boutique shopping.
With dedicated customer service and speedy shipping, Aosom is a one-stop shop for a wide variety of home goods, from pet supplies to computer desks, bar sets and more!

Best for: Those who are looking for a wide range of goods at budget-friendly prices.
Casagear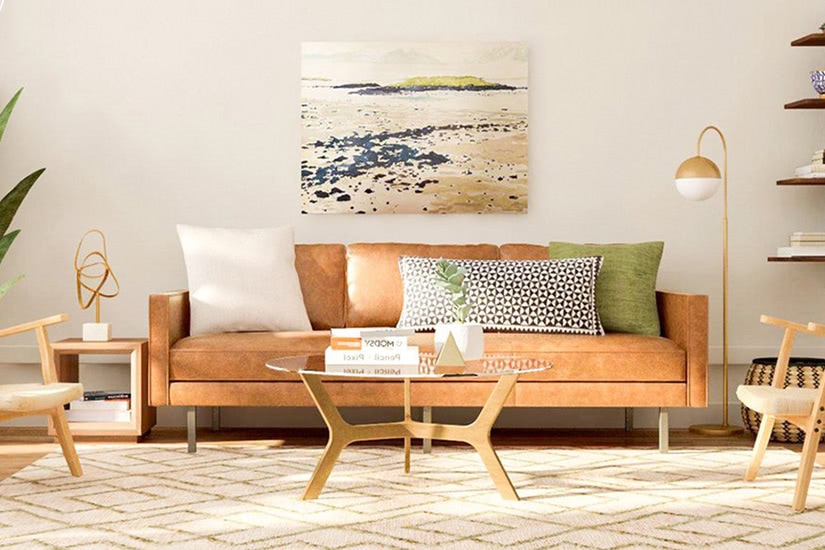 Do you like to watch home makeover shows in your spare time? Have you ever wondered how the team makes a simple space look completely chic with just a few pieces for the finale of the show?
It's simple: They work with pieces of flawless design. They use functional aesthetic principles to work with the home's architecture. It's form meets function, every time.
If you need help making that happen in your home, turn to Casagear.
To bring the latest design trends truly within everyone's reach, the Casagear team is passionate about starting waves within fashion—not following them.
The team behind Casagear also realises that your time is precious. They've therefore sought to make high-end home furnishing an easy process. They offer just a few curated items in many different furniture niches—from garden to bedroom, bathroom to laundry—so that you can pick up everything you need in just a few minutes.

Best for: Those who would like shopping to feel like working with a team of designers for an expedited home makeover.
LexMod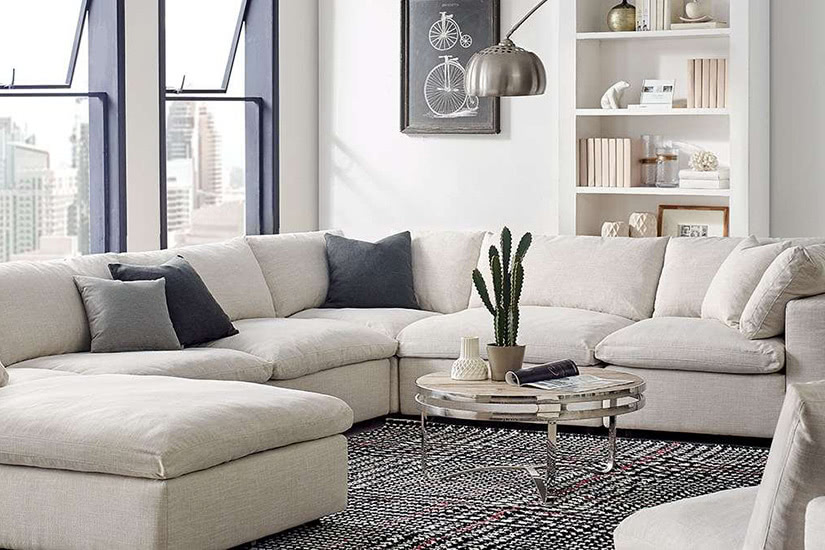 Perhaps you're not looking to furnish your own home. Perhaps this is what you do professionally, and you need a trick of the trade to make your furniture styling truly pop.
LexMod seeks to provide people within the home remodeling and marketing industry with the tools they need to make homes shine. From interior decorators to stagers, architects and more, LexMod wants to make sure that they give you the furniture and accessories you need to make houses look like homes.
Their offerings are available for purchase by homeowners and renters as well. They stock trending furnishings in a wide variety of styles, from Scandinavian to boho, industrial, farmhouse chic, and beyond.
If you're wondering where to start, LexMod has galleries of inspiration photos which are a joy simply to scroll through!
Best for: Those trying to market their home or just give it a refresh for any reason.
ABC Carpet & Home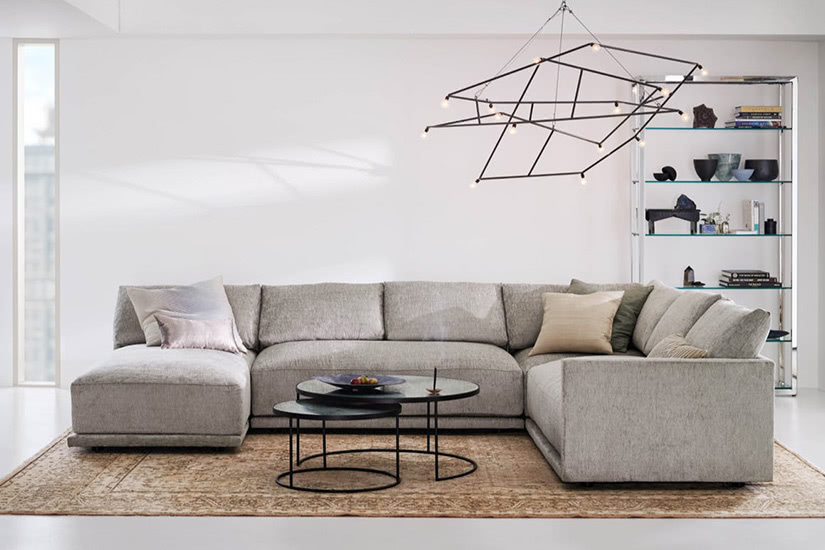 Velvet armchairs in cool jewel tones. Rugs that look as if they've been watercolour-painted. Gorgeous black plates that make your culinary masterpieces look subdued and sophisticated.
Want your home to feel artsy, but also elevated? The offerings at ABC Carpet & Home enable you to do just that.
They seek to give you the tools you need to add a sense of levity and fun right in your living room decor. That's exactly the kind of subtle touch that can infuse your entire life with happiness.
By curating and selling furniture with pops of jewel tones, comfortable rounded edges, and soft finishes, ABC Carpet & Home enables you to create a home that you love.
Best for: Highly patterned textiles, upholstered furniture with unique silhouettes, and colourful pieces designed to draw the eye.
Apt2B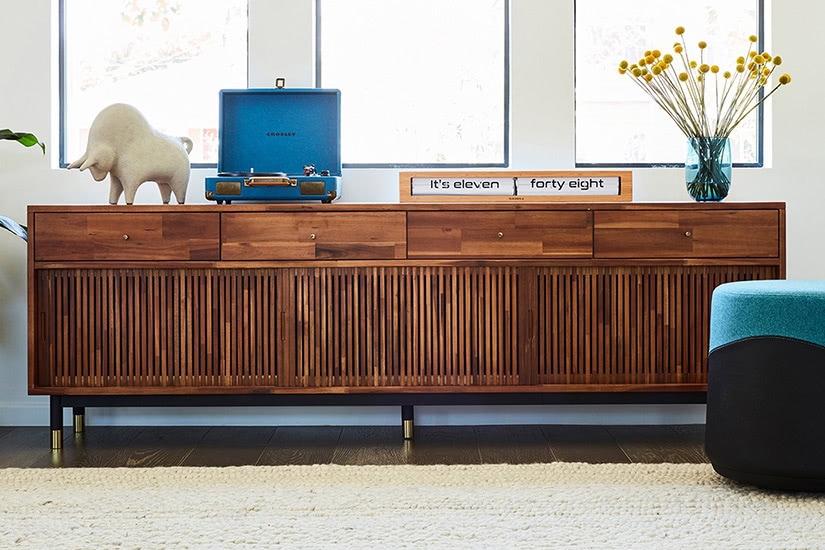 Great style doesn't happen overnight.
Outfitting your home with furniture can take a while. Striking the perfect balance between statement pieces and livable design requires time and investment.
Or…does it?
Claiming that they can 'make outfitting your home as easy as ordering a pizza', the founders of Apt2B realise that everyone's got bills to pay—yet everyone could have a better quality of life with a good-looking home. With this in mind, they've built their store and brand around the simple goal of getting you more style for less money (and stress, and hassle).
With high-quality furniture in an array of solid colours sold at budget-friendly prices, the Apt2B team seeks to guide you to a more chic home. However, they also want you to have fun doing it! By dispersing witty lifestyle advice while they tout the benefits of their furnishings, the Apt2B team makes home decorating fun and risk-free.
Best for: Fresh, high-quality furniture that feels like it's recommended by a friend.
Anthropologie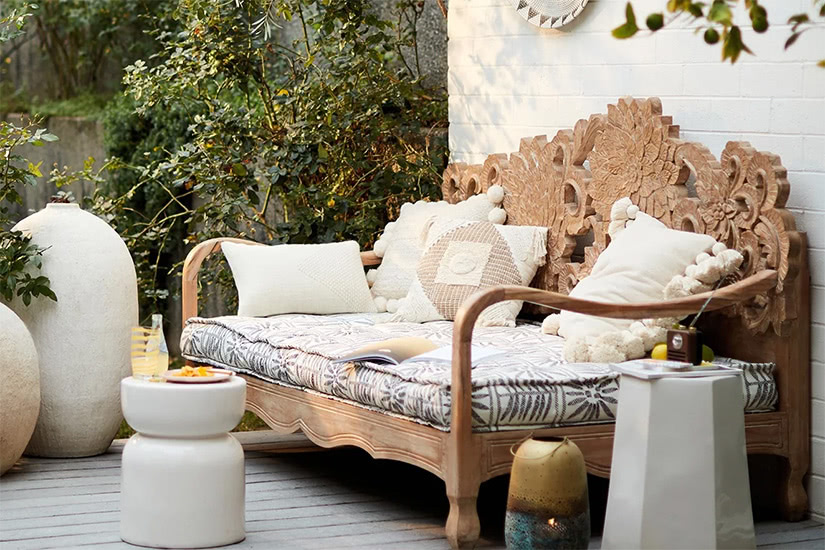 Wandering into one of Anthropologie's brick-and-mortar stores always feels like an escape into an elevated fairy-tale.
If you want your home to exude that same magical, timeless feel with an artistic twist, turn to their online store to find pieces on sale—and even ones that aren't featured in-store.
A widely known name in bohemian, romantic clothing and feminine accessories, Anthropologie is also known for very high-quality, very art-driven furniture. If you're looking for a bed frame or a garden table that looks as if it stepped straight out of a storybook, Anthropologie is the way to go.
Featuring sumptuous fabrics like crushed linen and velvet, geodesic prints and intricately hand-carved sculptural coffee tables, each Anthropologie piece is a showstopper—and a conversation starter. Featuring worry-free white-glove delivery, Anthropologie even seeks to make the process of procuring your furniture an experience in itself.
Best for: Statement pieces that will be treasured for years to come.
Urban Outfitters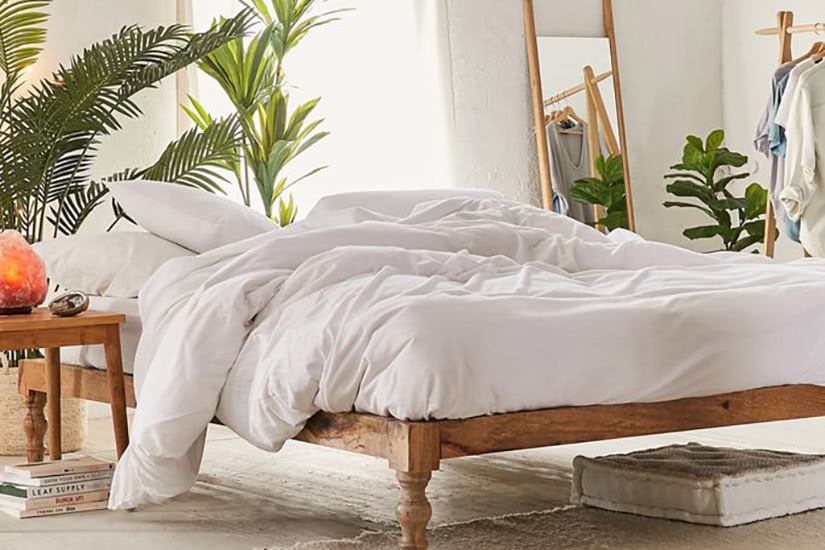 Are you looking for home furnishings that feel as edgy and provocative as a graphic tee? From coffee table books that you can't help but pick up to soft floor pillows and plush blankets, you'll find it at Urban Outfitters.
As an online marketplace dedicated to creativity and cultural understanding and expression, Urban Outfitters is a great place to find something you might not find anywhere else. Well-known for their graphic tees and boho-inspired women's fashion, Urban Outfitters also offers eclectic home furnishings such as record players, tapestries, posters and more.
Whether you're looking for bedding that makes a statement or bracket shelves, velvet daybed cushions, or the perfect graphic shower curtain, Urban Outfitters is always a place that's worth visiting—for their colourful website alone! Throw in a graphic tee or two while you're there, as well.
Best for: That statement piece that really makes a room pop!
World Market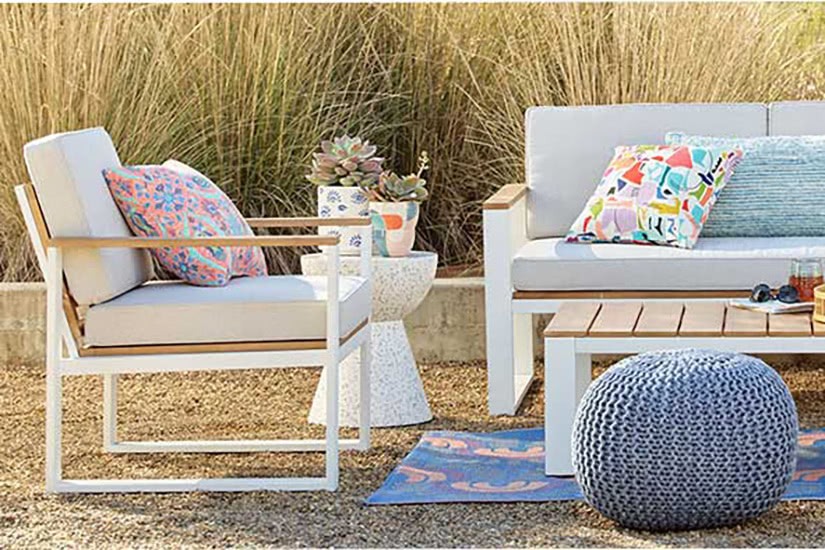 Flokati rugs. Hand-woven baskets. Tiny statuettes, ceramic wine goblets, hardwood shelving: If you're looking for pieces that remind you of your travels, there's nothing like World Market.
By finding beautiful global pieces of art, home furnishings, and quality furniture as well and making them accessible for all, World Market has become a go-to name in exotic, colourful homewares. For over fifty years the team behind World Market has sourced the extraordinary to help you make your home special.
World Market prides itself on having something for everyone: In its aisles, you'll find gifts for children, beautiful wool rugs, crystal wine glasses and more. Each item in World Market has a history and a story: Balinese baskets, Portuguese pottery, African artwork—it's all there!
Best for: Those seeking an indoor afternoon stroll through the (accessible, fairly-priced) wonders of the world.
All Modern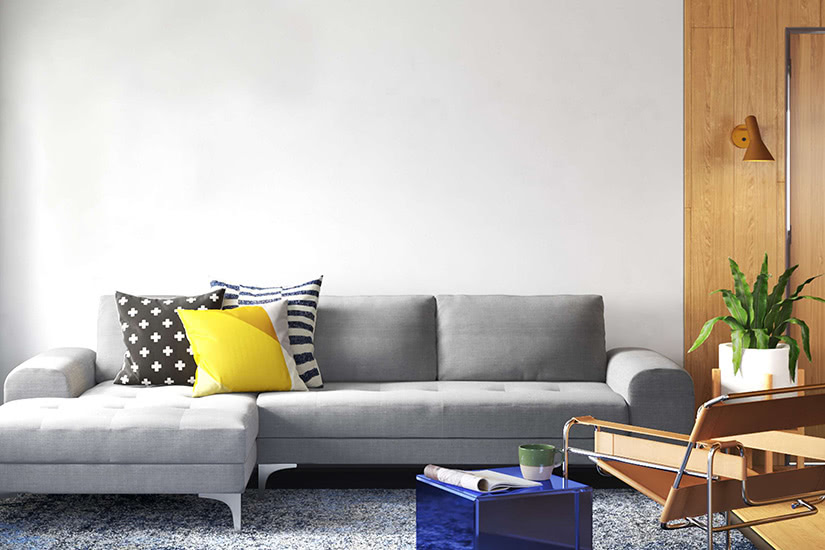 Modern life can be stressful. We're doing more things faster than ever before. We're always rushing, always tired, always moving from one thing to the next.
Your home needs to be a haven where you can relax and recharge. To make that happen, you might be looking for pieces with simple, classic, beautiful design. With the furnishings in their online site, All Modern hopes to enable you to create a home that you love.
From bedding and bath to rugs, from lighting to the softest sectionals, All Modern offers a wide variety of well-designed home pieces. Perhaps unique to the All Modern brand, however, is their selection of curated high-end home improvement pieces. Faucets, fans, flooring and tile and hardware—All Modern realises that before you need good furniture, your home itself needs to sparkle.
Best for: Those who need an all-service home improvement and furnishing online store, particularly one with clean, streamlined design.
Birch Lane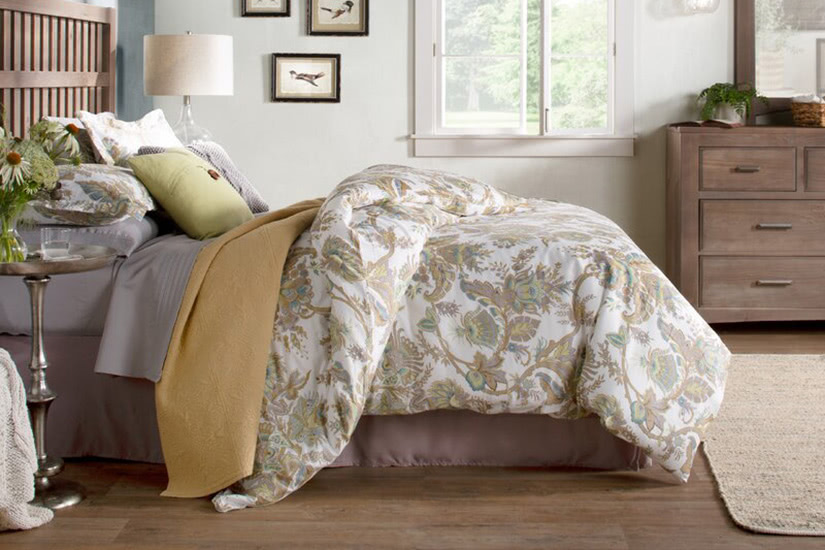 Looking for classic furniture pieces which are made to outlast quick fads and flashy trends? Perhaps you're in need of a well-designed coffee table, or a plush settee which will look as good in a decade as it does now.
If so, turn to Birch Lane.
Birch Lane curates pieces which have the power to transform rooms into cosy nooks and stately halls. From rugs with high-end looks and plushy, comfortable piles to gorgeous wingback chairs, Birch Lane is where daily functions meet traditional, timeless beauty.
They also seek to make the furniture buying process very simple. White Glove packing, room-of-choice delivery, attentive monitoring and tracking—it's even luxury shipping, at the same low cost.
Birch Lane wants to make good design and home beauty a universal commodity. With accessibly-priced furnishings and in-house design consultants to help with inspiration, Birch Lane stands ready to help you unlock your home's potential.

Best for: Classic home furnishings with timeless appeal, from the perfect chaise to your new favourite sideboard.
Joss And Main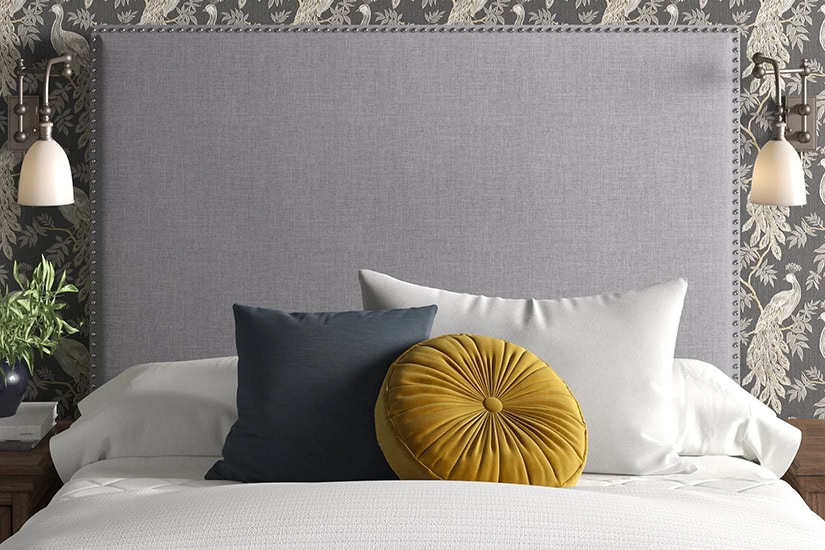 Looking for pieces that are just your style?
Wait. Do you know what your style is? If you're looking for a store which might help you discover your style, you should check out Joss and Main.
Their online store invites you to browse what they offer to see what speaks to you. What may result is an eclectic mix of vintage and modern pieces—but it will be 100% you.
Your home should be a reflection of what makes you happy, Joss and Main believes. Everything Joss and Main offers is fresh, fashion-forward, and made to complement several different styles and fashions.
To assist you with finding what you'd like in your home, Joss and Main have a design team ready to speak to you. With a special emphasis on impermanent yet beautiful pieces such as peel-and-stick wallpaper and balcony-friendly outdoor furniture, Joss and Main's offerings are particularly good for renters.
Best for: Sourcing trendy, well-made furniture at lower prices, especially if you're looking to furnish an apartment or other small space.
Wayfair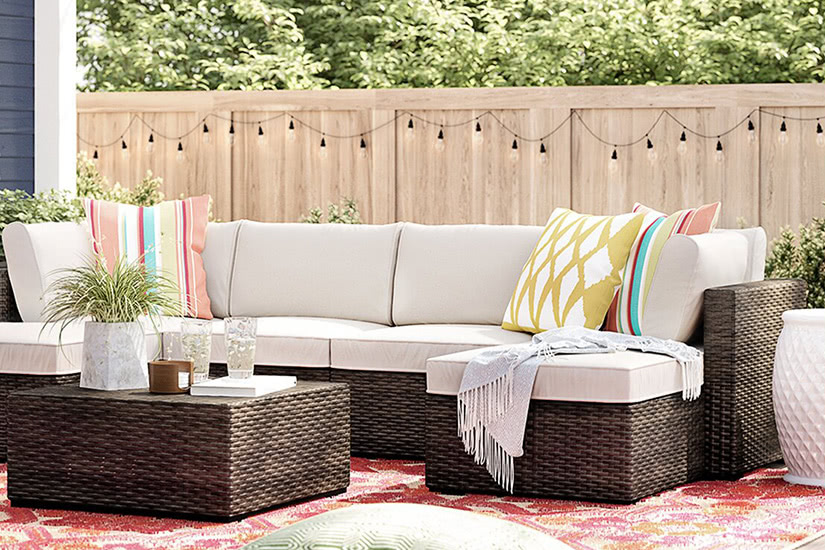 If you're looking for a good piece of furniture and you start by simply searching what you're looking for online, Wayfair results are often on that first page. Wayfair is known for having a wide variety of styles and fashions, and for fair prices. With sister brands ready to help you with different home furnishing sensibilities, Wayfair represents the line's classic, traditional take for modern homes.
Waking up happy in a beautifully furnished room can change your entire outlook on life—and Wayfair wants to help you get to that beautifully-furnished space.
By offering many products across a spectrum of styles at low prices with convenient shipping, Wayfair offers you the chance to curate a home that speaks to you. Wayfair is a great place to begin your search for good-quality indoor and outdoor furniture as well as artwork, textiles, design inspiration and even renovation materials and appliances.
Best for: A wide range of choices, well-organised, and often on sale.
Amazon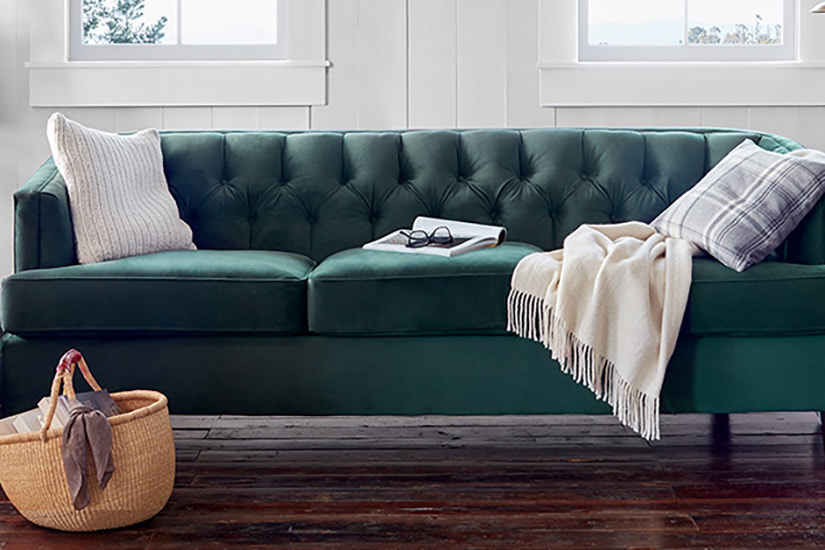 Our list wouldn't be complete without the ecommerce giant. Yes, you can also buy furniture on Amazon.
You can find literally all types of furniture and furniture brands on Amazon, so you'll need to be a little careful with what you pick.
Pro tip: pay attention to the brand from who you're buying on Amazon. When you look at a product, click on the merchant's page just below the product name to get a good feeling of who they are and how they work. Most merchants will be perfectly fine, but some might disappoint with low quality furniture.
While quality may vary from one brand to another, we do love that with Amazon it's easy and free to return anything you're not 100% satisfied with if you want.
Best for: The broadest range of styles and price range.
How to buy furniture online: Five expert tips
In our 'try before you buy' world, it can be easy to be sceptical of making a large purchase such as furniture online. Relying only on pictures and a few measurements can make even the most confident consumer wary. Starting with these five tips, however, is a good way to maximize your success when making larger purchases online.
1. Start with inspiration
When you begin searching for the perfect piece of furniture, turn to the Internet first for ideas. You may think you have a good idea, but browsing through beautifully decorated samples online—with no pressure of purchasing!—may lead you to an idea which is truly great.
Pour yourself a relaxing beverage and take advantage of the true gift of online shopping: Being at home, and doing it at your own speed! Look at pieces you're considering, examine dreamy, staged rooms to see how they make you feel, and take the opportunity to imagine the perfect furnishing for your specific need, style, and home.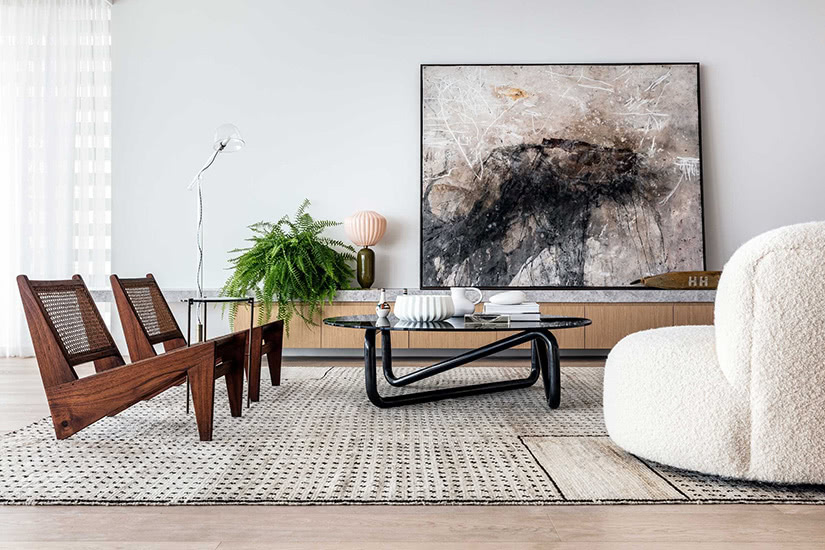 2. Measure your space, and write down precisely what you want
When it's time to get a little more practical, pull out your tape measure. If you have a particular place you plan on setting up the furniture once you buy it, measure the length of the wall you plan to put it on; measure the width from the wall that it could reasonably take up; measure the height that you'd like for it to reach to.
If you don't have a specific intended spot, measure several. Measure the width of your doorways and halls to make sure that the piece will move around your home comfortably, and measure any similar pieces of furniture to get a mental idea for just how big five feet really is.
Finally, take any thoughts and ideas you had from the initial brainstorming process and write them down for future reference. Taking the time to have a concrete starting point to refer to later can help you keep grounded as you search. It can also alleviate the possibility of getting overwhelmed by just how many options there are for great furniture on the Internet!
3. Give yourself time to fill those needs
Unless there's a specific need to expedite your furniture search, give yourself plenty of time to find the perfect home furnishing to meet your specifications. Begin your search with the mindset that the perfect piece of furniture is out there—you just have to find it! However, this may take time. Allot an hour or two here and there to search. You'll find that coming back to the search makes it much more pleasant; a stroll, rather than a sprint, if you will.
You may find that you need to adjust your expectations, and that may be okay. However, if you give yourself the time to look, you'll eventually find just the piece you were describing in your original reference notes.
4. Research your brands
When you've narrowed your search down to the few pieces you may consider purchasing, take a minute to look into the brands and suppliers you'll be working with. For example, you'll want to know whether they have good reviews, what their return policy is like, and if the initiatives that the brand supports are worth your while. However, here, you're in luck! We've taken care of this for you while putting together this curated list of recommended brands.
5. Allow yourself to be surprised
Once you've made a purchase, once that box has shown up on your front stoop, take a moment to manage your expectations. You put in a world of work to get to the point of unboxing, and that may mean that you're expecting the couch (or other furniture item) of your dreams to be mere moments away.
It just may be. However, if you're holding your new home furnishing to an impossibly high standard in your mind, you'll likely find yourself disappointed. Shopping online will always be a little bit of a surprising treasure hunt, no matter how much work you put in—and that's part of its charm! Lean into the mystery of unboxing something and being not quite sure how it will turn out. Accept the fact that that's okay, and realise that you just might find something even better than you had hoped!
Online furniture stores: Frequently asked questions
Cover photos by T. Ferguson.