Have you ever found yourself dreamily browsing beautifully-staged rooms online only to look ruefully around your home?
When it comes to your home interiors, it's high time you took control. After all, your home is your haven. Sure, it's one thing to browse cool furniture stores—online or otherwise—but it's quite another to take action.
Taking the hassle out of furniture shopping IRL, the best online furniture stores are the future of interior design. And the best part is: it's all here, at your fingertips—These online furniture websites are bringing the luxury boutique feel to you.
From curators who source their vintage furniture from global flea markets to innovative designers creating smart modern furniture, online luxury furniture stores are bustling with exclusive furniture for you to elevate your home.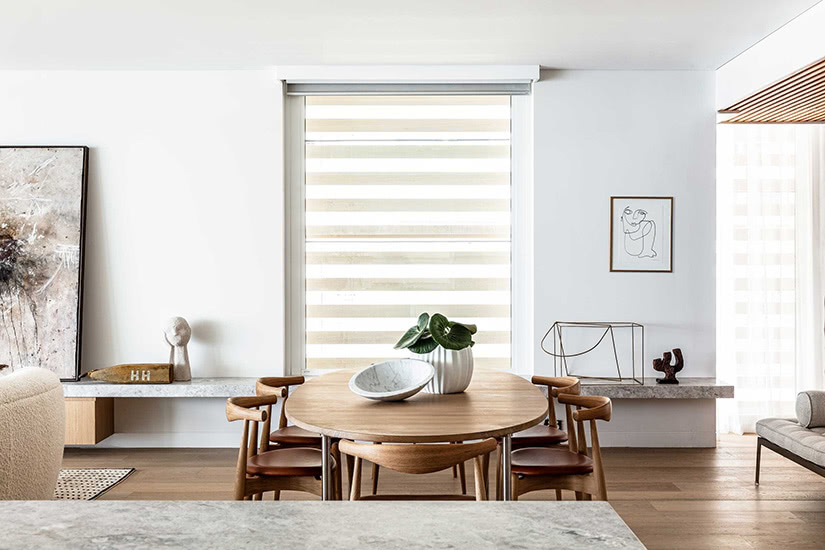 Whether you change up your home interiors every season or fancy furniture stores are a world with which you're yet to be acquainted, we've got you covered with our list of luxury furniture stores beyond Ikea. From Scandi brands to upscale furniture stores hailing from the Golden State, from high-end furniture stores you may not have heard of to quality furniture brands you already know and love, we've got the finest selection right here.
Peruse the eye candy that is high-end furniture at the best luxury furniture stores, go bohemian with cool prints and patterns, or take matters into your own hands with fully customizable pieces. Whatever your vibe, the perfect furniture is out there, just waiting to complete your home.
Shopping for furniture online has never been more convenient (read as: without ever leaving your sleeper sofa).
The 37 best online furniture stores for a luxurious interior design
Waking up happy in a beautifully furnished room can change your entire outlook on life—and these online furniture shops will get you to that (beautifully furnished) space. Check after the list for preppy room ideas and our expert tips for buying furniture online.
Brooklinen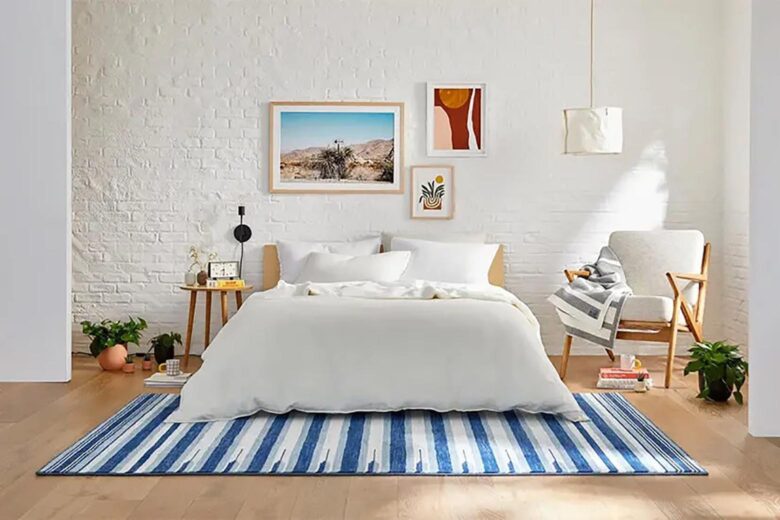 Sure, Brooklinen is renowned for their silky-soft luxury bedsheets, luxe robes, and bath towels—indeed, they have over 90,000 5-star reviews under their belts. But, there's so much more to this favorite lifestyle brand of ours.
We adore their thoughtful collection of furniture and home decor, serving up stylish pieces for every room in your house. From chic industrial lighting (we're all over it) to abstract wall art, sink-into-it armchairs, and cloud-like fluffy rugs, Brooklinen is geared to make interior designers of us all.
With simplicity, quality, and minimalism at the heart of everything they do, Brooklinen is our one-stop—incredibly stylish—shop for luxury furniture and home essentials.
Best for: An Instagram-worthy home you want to come home to.
| | |
| --- | --- |
| Furniture styles: | Minimalist, modern |
| Price range: | $-$$ |
Saatva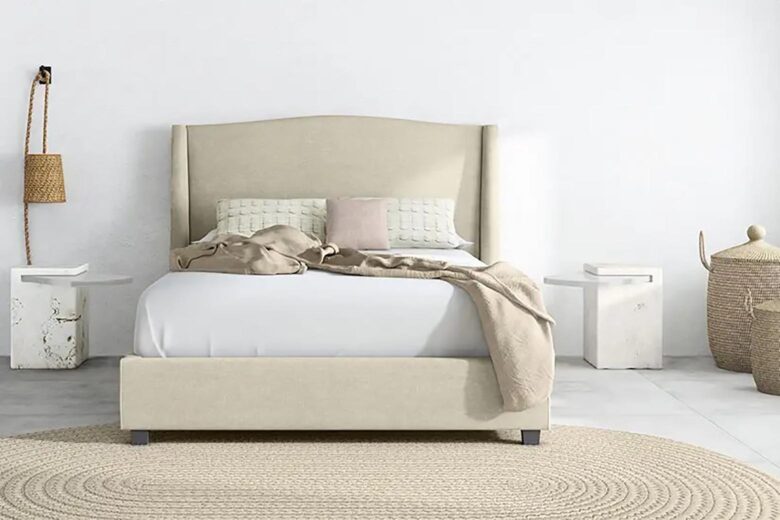 Is there anything truly more luxurious than a deep, uninterrupted, healthy and safe night's sleep? We think not.
At Saatva, it's all about that base—well, bed bases, anyway. And, in fact, everything else you'd need to kit out your preppy bedroom to the pinnacle of interior design. From supportive luxury mattresses (of which we're firm fans, as you can tell from our Saatva review) to designer bed frames, you may find yourself looking forward to bedtime more than usual.
We love their bed frame collection, with each style named for the island or city after which it's inspired. Channel your inner Marseillais with the elegant Marseille, or go Scandi with the Copenhagen. Whichever you choose, be sure to bedeck your new zzz-spot with Saatva's plush bedding, where organic cotton and embroidered sateen rule the day.
Best for: Transforming your bedroom into a true nirvana.
| | |
| --- | --- |
| Furniture styles: | Contemporary |
| Price range: | $$-$$$ |
Anthropologie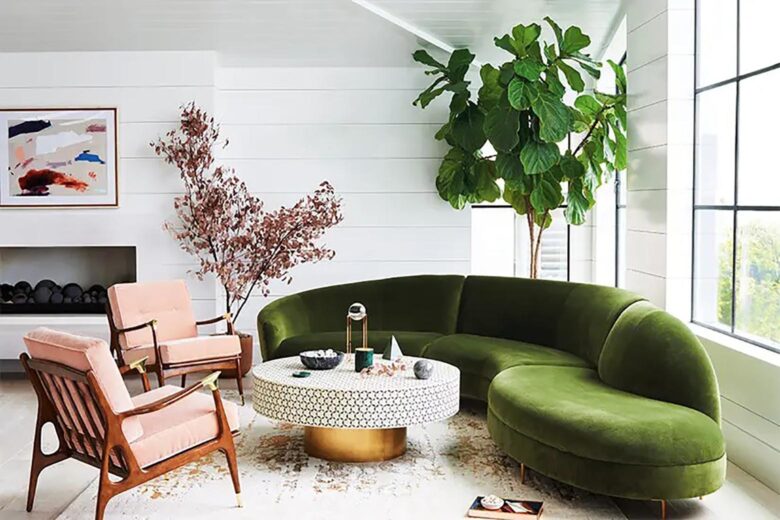 Wandering into one of Anthropologie's brick-and-mortar stores always feels like an escape into an elevated fairytale.
If you want your home to exude that same magical, timeless feel with an artistic twist, turn to their online furniture store to find Art-Deco-inspired pieces—and even ones that aren't featured in-store.
A widely known name in bohemian, romantic clothing, and feminine accessories, Anthropologie also needs to be on your radar for Insta-worthy, high-quality furniture. If you're looking for a bed frame or a garden table that looks as if it stepped straight out of a storybook, Anthropologie is the way to go.
Featuring sumptuous fabrics like crushed linen and velvet, geodesic prints, and intricately hand-carved sculptural coffee tables, each personality-packed Anthropologie piece is a showstopper—and a conversation starter. Featuring worry-free white-glove delivery, Anthropologie even seeks to make the process of procuring your furniture an experience in itself.
Best for: Bold statement pieces to accent your home.
| | |
| --- | --- |
| Furniture styles: | Art-Deco |
| Price range: | $$-$$$ |
Luisaviaroma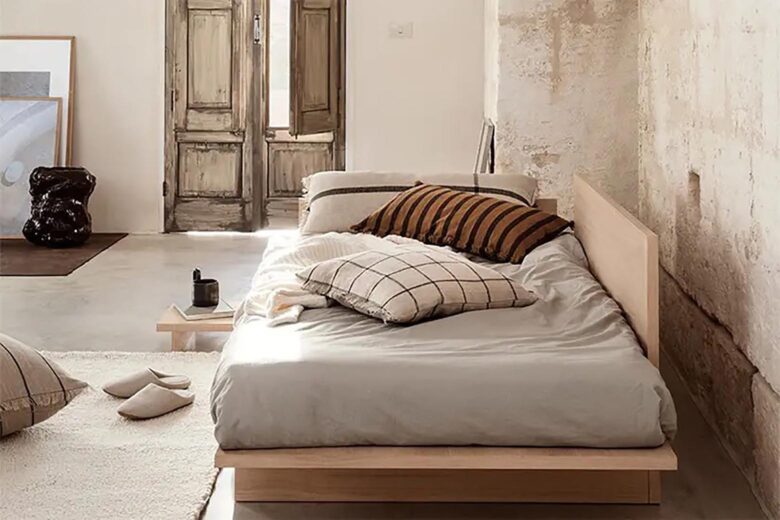 When you're looking for treasures to add to your home, what are you looking for? Rich materials, gorgeous colors? Silhouettes that match your home's design?
What about—La Dolce Vita? If you're interested in pieces that are handpicked with Italian flair and start conversations effortlessly, Luisaviaroma is the luxury shopping destination for you.
Featuring pieces of furniture from top-tier designer brands, including Alexander McQueen, Missoni, Gucci, and Versace, the Luisaviaroma site curates exclusive furniture. Whether you're looking for ceramics, glass, large wooden pieces or upholstered works of art, Luisaviaroma Home is a good choice for those who live for the eclectic and high-end.
Best for: High-end furniture and decor that invite you to stop and admire them in your everyday life.
| | |
| --- | --- |
| Furniture styles: | Modern |
| Price range: | $$-$$$ |
Parachute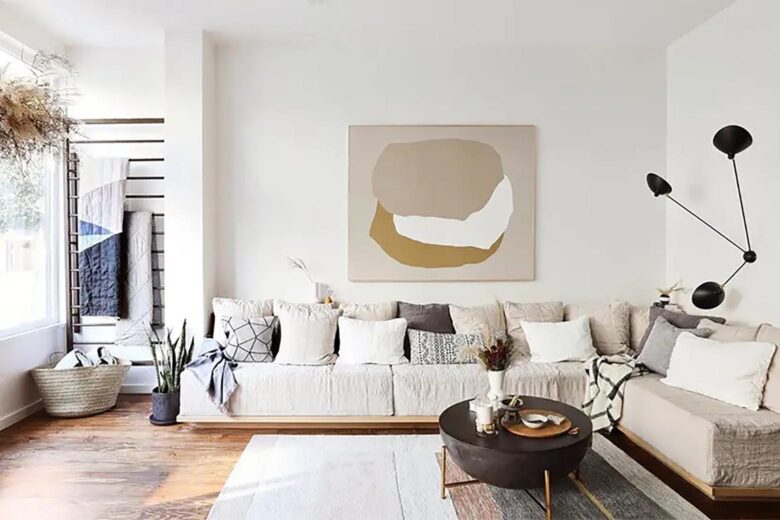 Sure, classic bedding, fluffy bathrobes and plush slippers steal the show at Parachute. However, you're missing a trick if you don't take a peek at their decor section, too.
From decorative throws and pillows that eliminate the need for seasonal updates to handwoven wicker baskets that make storage sumptuous, Parachute is a Pandora's box of interior delights.
Whether you're sprucing up your tableware (do not miss the Jono Pandolfi ceramics) or breathing new life to a bare wooden floor with a wool rug, your wish is Parachute's command.
For exclusive furniture pieces and a cornucopia of home accessories to elevate your living space, Parachute is certainly one to bookmark.
Best for: Adding those finishing touches you spotted on Instagram.
| | |
| --- | --- |
| Furniture styles: | Mid-century modern, minimalist |
| Price range: | $-$$$ |
1stDIBS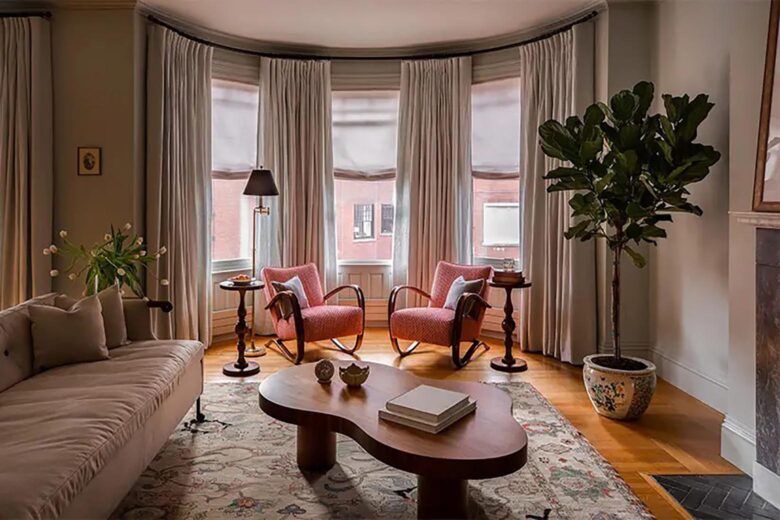 Mirroring the bustling, vibrant soul of the Parisian flea markets and taking it online, 1stDIBS is a furniture store like no other—and we don't say that lightly. Working with prestigious sellers from all four corners of the globe, this dynamic site is ever-changing. And, like an IRL flea market, no two visits will be the same.
Scouring the Earth for unique furniture pieces (so you don't have to) 1stDIBS serves up an eclectic mix. Feast your eyes on everything from modern marbled tables to chintzy lamps to original Art Deco chandeliers; this is a furniture store for those seeking something special. And trust us: whatever you're looking for—even if you don't know yet—you're sure to find it at 1stDIBS.
Best for: One-of-a-kind vintage furniture and retro pieces.
| | |
| --- | --- |
| Furniture styles: | Eclectic, art deco |
| Price range: | $$-$$$$ |
The Inside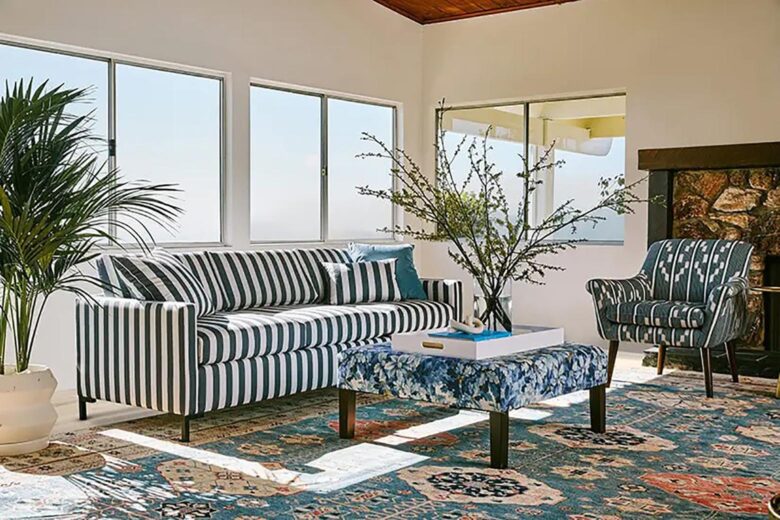 Need some furniture inspo? No worries: The Inside has you covered with its helpful one-minute style quiz, on-hand to personalize your shopping experience. With a focus on fabrics, you'll find iconic pieces at The Inside to suit every taste, style, and budget.
When we say personalized, we mean it. Looking for a new sofa? Pick your style, then select your favorite pattern from a range of gorgeous prints. And that's not all: you can even choose your fabric, from velvet to cotton to linen, to name a few. The hardest part? Narrowing it down. Move over, Paradox of Choice, we believe that when it comes to furniture design, more is more.
One thing's for sure: you won't be short of inspiration.
Best for: Turning your bespoke furniture dreams into reality—no interior designer needed.
| | |
| --- | --- |
| Furniture styles: | Traditional |
| Price range: | $-$$ |
Burrow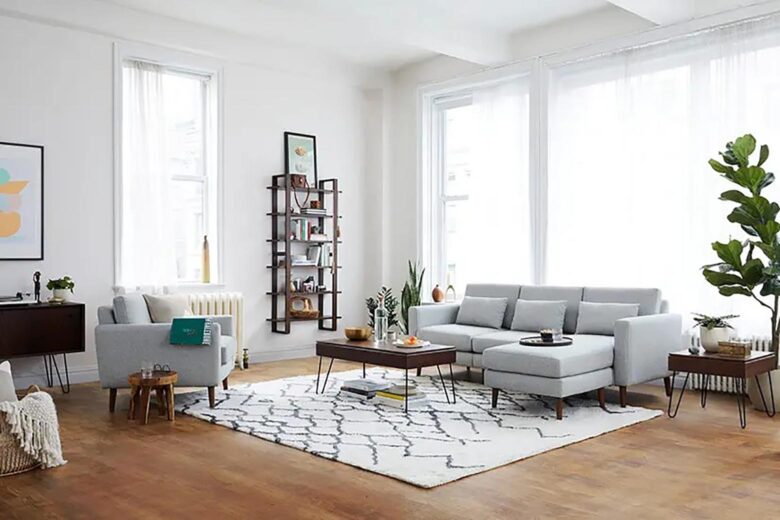 An internet favorite furniture brand (best known for its modular sofa-in-a-box), Burrow now offers stylish and ergonomic furniture for every part of the home—from the living room to the home office.
Their pieces of house furniture are beautifully modern, designed for simple, tool-free assembly, and easy to move around. Proof that a little bit of inside-the-box thinking can be cool.
With premium, durable, and sustainably sourced materials, each piece you'll find seems like it could both elevate your decor and fit right in with your current (and future) home.
With myriad seating options, including couches, loveseats, and ottomans along with shelves, coffee tables, carts, rugs, and more, Burrow is a great option for anyone who needs quality furniture at reasonable prices. Plus, the way they present their endlessly customizable furniture is infused with down-to-earth, witty flair—which certainly doesn't hurt at all.
Best for: Getting exactly what you want with infinitely customizable furniture that is easy to assemble.
| | |
| --- | --- |
| Furniture styles: | Mid-Century Modern |
| Price range: | $$-$$$ |
Avocado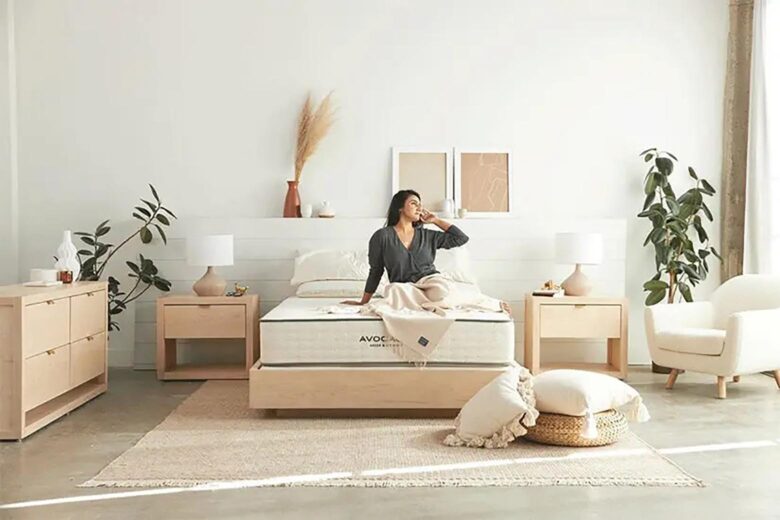 Just as the infamous fruit is to your health (incredible), so Avocado is to your home furnishings—and the planet. Not only do they donate 1% of profits to charity, but they also work from an entirely renewable energy-powered factory. Uh-huh, this designer furniture brand makes sustainability stylish.
Settle down at one of their solid maple benches (crafted from FSC-certified wood, naturally) or find a home for your morning coffee on their Eco Wood End Table. Rustic, raw, and bringing the beauty of our forests right to your home, Avocado fuses traditional craftsmanship with modernity and sustainability. And that, our eco-chic friends, is a trio we can get behind.
Best for: Deliciously rustic style meets ergonomic designs.
| | |
| --- | --- |
| Furniture styles: | Mid-Century Modern |
| Price range: | $-$$ |
Inside Weather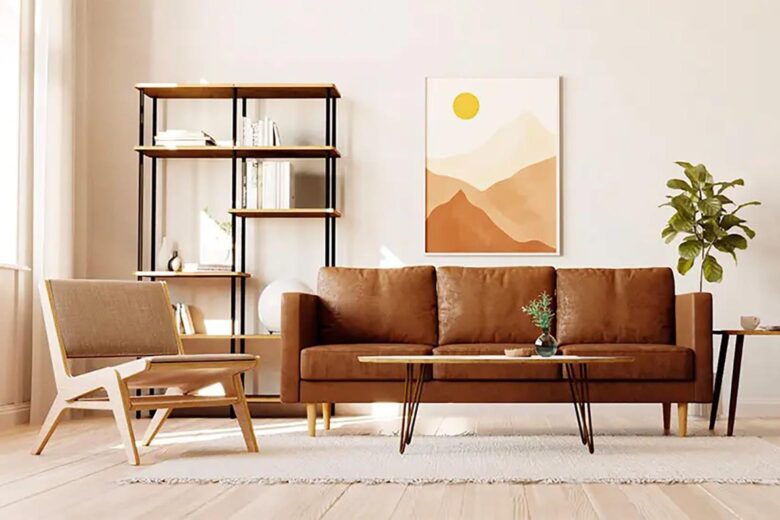 Taking the headache out of furniture shopping, Inside Weather makes awakening your inner designer easier than ever. Putting the 'you' in unique, Inside Weather's user-friendly furniture website allows you to customize every detail. Delivered right to your door in a few short days, the only finger you'll need to lift is to click that mouse.
Browse their range of elegant sofas with sizes to suit all spaces, head over to their hand-stitched dining chair range, or pick the perfect wall art from their Tate-worthy collection. You can even customize the artwork, making your piece truly original.
Not certain about your fabrics? No worries: Inside Weather will post out free swatches to ensure you (and they) get it right the first time.
Best for: Fully customizable furniture for a home full of warmth and sunshine.
| | |
| --- | --- |
| Furniture styles: | Modern |
| Price range: | $-$$$ |
Tom Dixon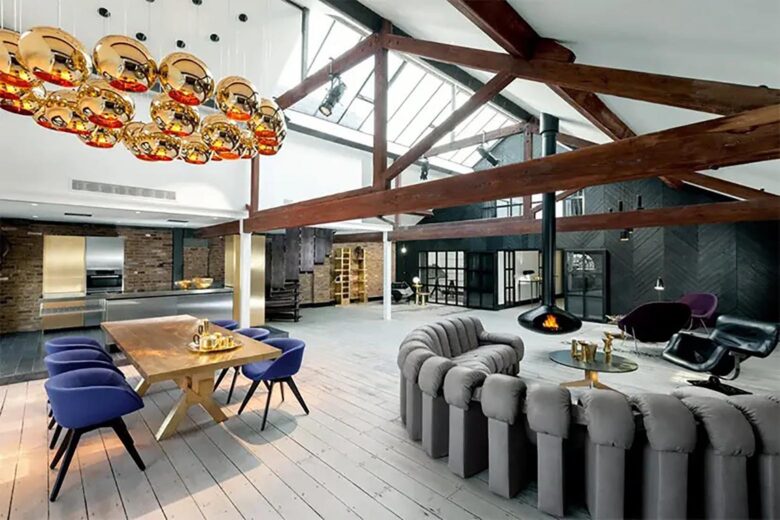 Do you enjoy strolls around museums for the feel of them, as much as for the art or exhibits? If so, you might want to take a peek at the offerings in Tom Dixon's online store.
Originally known best for their furniture and lighting collections, this designer store has branched out with home accessories. Whether you seek gorgeous vases, textiles to add a perfect splash of color or pattern to a sofa, or the perfect gifts to impress your friends and family, you're in luck: Tom Dixon's shop exudes distinguished, sophisticated, and interesting charm.
British designer Tom Dixon believes that the home is a place to experiment with personal style and design. Therefore, his online shop is filled with one-of-a-kind pieces, almost architectural or sculptural in their own right. From dramatic wingback chairs to gilded dining tables, each piece is designed to be a show-stopping statement in itself.
Best for: Minimalistic, artistic pieces for an eclectic yet sophisticated interior design.
| | |
| --- | --- |
| Furniture styles: | Modern, minimalistic, artistic |
| Price range: | $$-$$$$ |
AMARA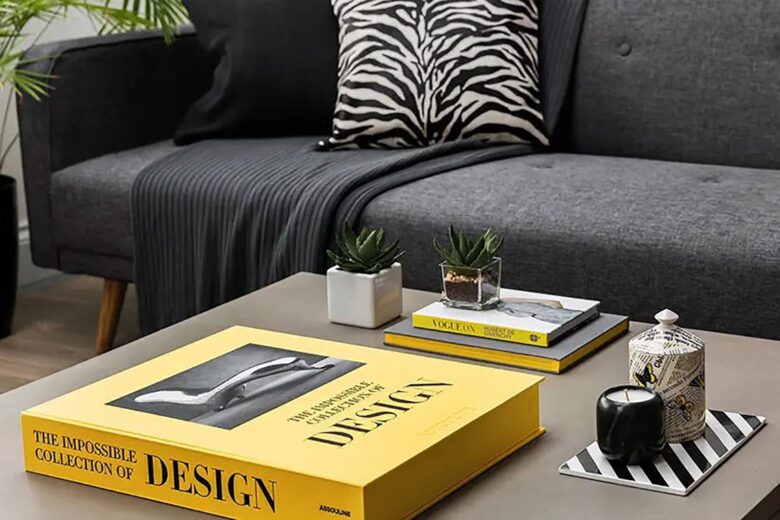 What makes you happier: Staying on-trend, or being two steps ahead of everyone else? If the latter makes you sit up a little taller, read on: the curators at Amara seem to feel the same way. Their luxury furniture pieces, from chic settees to avant-garde chairs, are never quite what you'd expect; this makes a trip to their site an ever-intriguing journey.
Amara has formed relationships with homeware designers the world over. Many of these are featured in the weekly collections Amara curates. Between their gorgeous photographs for at-home inspiration and thoughtful advice for room design, their site is certainly a must-see destination, no matter whether your home style is shabby chic, vintage or contemporary.
From emerging designers to limited-edition styles from well-known names, there's a good chance you'll see it at Amara first.
Best for: The next 'big thing' in high-end furniture, whether it be a wingback chair or a finely embroidered tapestry.
| | |
| --- | --- |
| Furniture styles: | From shabby chic and vintage inspired to contemporary styles |
| Price range: | $-$$$ |
Huckberry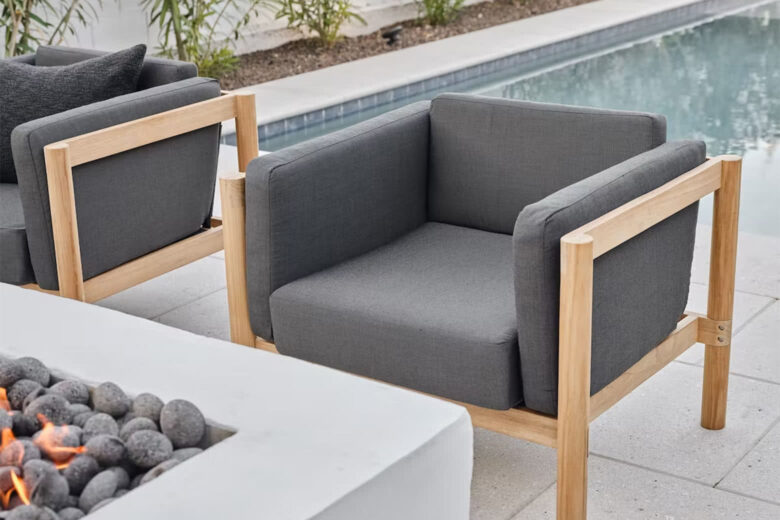 Renowned for its quality outdoor gear and adventurous spirit, Huckberry is any active man's paradise (see our Huckberry review). But as the lifestyle brand knows all too well, the secret behind a successful expedition isn't just fantastic hiking boots or the latest wind-breaking technology—it's a comfortable home to which to return.
Enter: Huckberry's man-approved furniture line. Drawing inspiration from a lifetime of adventure, Huckberry's furniture collection includes blankets that nod to the indigenous tribes of the Pacific Northwest. The brand's leaning tower leaves no excuse to leave your towel on the floor. And the outdoor furniture makes space to birdwatch in peace—with the barbeque firing, of course. 
Huckberry brings a piece of the great outdoors to your home through natural fibers. While slick designs are highly functional and effortlessly fashionable. With a modern minimalist heart and rugged spirit, Huckberry's range of furniture recreates a place of rejuvenation and rest.
Best for: Remodeling your man-cave.
| | |
| --- | --- |
| Furniture styles: | Modern, minimalist, natural |
| Price range: | $ – $$$ |
Serena & Lily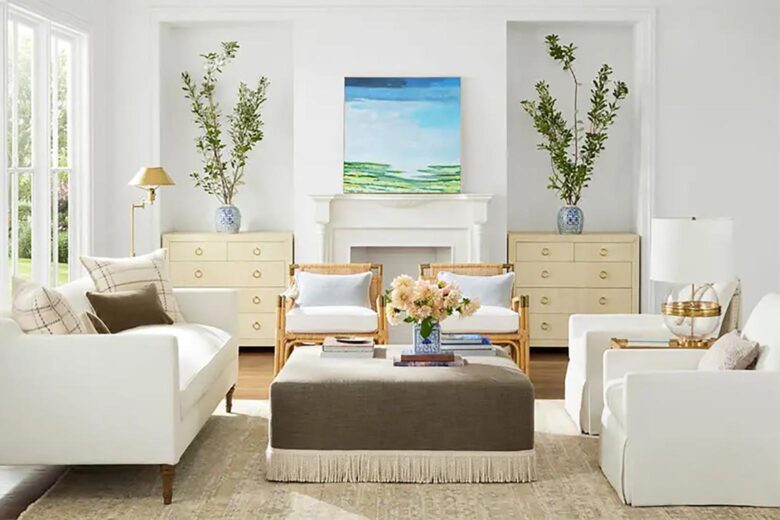 Painting a serene scene, Serena & Lily oozes unmistakable SoCal vibes with their coastal-inspired luxury furniture pieces. Blending timelessness with laid-back chic, every piece and concept is mindfully designed, from their conversation-piece coffee tables to their thought-provoking artworks.
Echoing yoga-retreat feels, you'll find earthy shades and natural materials, bringing the tranquility of nature inside your home. Or, in fact, outside: we're head-over-Louboutins for their outdoor furniture range, including languorous chaises, daybeds, and dining tables made for those alfresco wine and nibbles. Oh, and their rug collection is divine.
In short, Serena & Lily exemplifies California dreaming, injecting a slice of that enviable lifestyle into your house, no matter where you call home.
Best for: Coastal-inspired furniture designed to help you unwind.
| | |
| --- | --- |
| Furniture styles: | Coastal |
| Price range: | $-$$$ |
Lulu & Georgia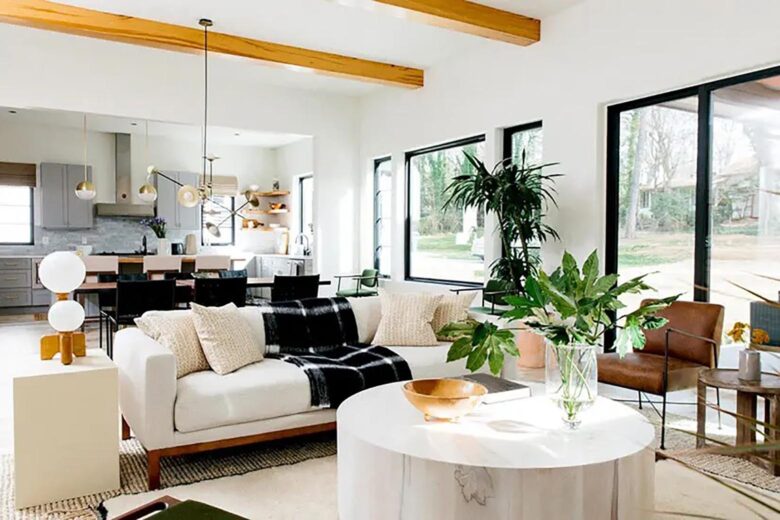 If you find yourself scrolling through Instagram to peek at beautiful rooms and well-styled homes often, you're likely already familiar with online furniture store Lulu & Georgia.
Their diamond-patterned wool rugs, their artsy throw pillows and conversation-starting coffee-table artwork are carefully chosen to be just the thing you need to finish off a room perfectly. Run by a family that's been designing interiors for houses, hotels, and other residences around the world since 1955, Lulu & Georgia's curators are fashion- and style-obsessed. Their passion? To ensure that you can actually create the Pinterest-inspired room of your dreams.
Looking for feminine-meets-bohemian flair? The pieces at Lulu & Georgia represent the best and latest in furniture design. By sending their buyers out to find the items you won't see anywhere else and meticulously researching trends to stay far ahead of the curve, Lulu & Georgia seeks to provide you with beautiful pieces for dreamy interiors. Based in Los Angeles, California, Lulu & Georgia wants to distill bohemian luxury into every piece of furniture sold.
Best for: Infusing your house with unique vintage vibes and made-for-socials home decor.
| | |
| --- | --- |
| Furniture styles: | Bohemian |
| Price range: | $-$$$ |
One Kings Lane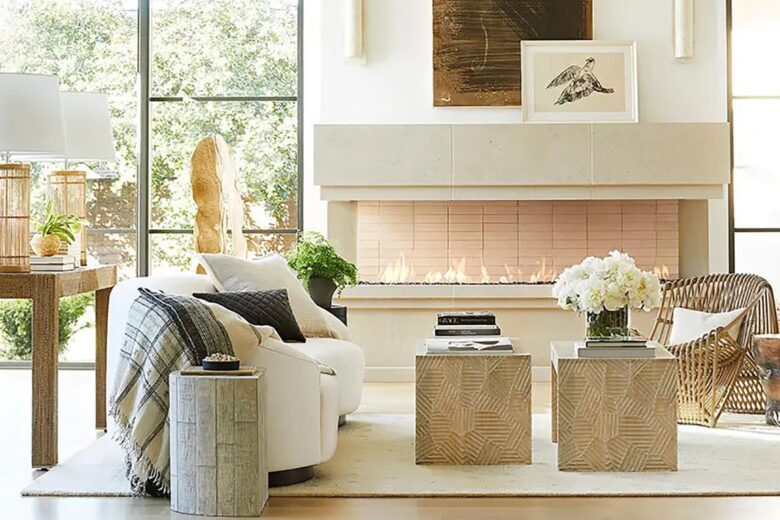 Your home needs to be one thing above all others: a place where you can be uniquely you. One Kings Lane curates furniture which inspires, yet is unassuming enough to stand as a backdrop to your creativity as opposed to overstimulating the senses.
Are you looking for sumptuous carpets, silky throws, and sleek furniture to act as a backdrop to your everyday life? It doesn't matter if you're looking for high-end furniture or on the hunt for antique and vintage home decor, luxury home furnishings brand One Kings Lane has it all in spades. Offering not only fine couches, beds, rugs and more, but also a designer-curated blog filled with endless inspiration, One Kings Lane seeks to bring good design to you.
Featuring everything you need to lend a Gatsby-esque touch to your house, One Kings Lane's dedicated Vintage section is a fabulous place for the budding antique collector amongst us.
Working with industry-recognized brands (hello, Ralph Lauren Home), curating pieces of art along with timelessly-appealing indoor and outdoor wares, and even including a design service by which you can order custom furniture.
Best for: High-end furniture with a feel-good vibe.
| | |
| --- | --- |
| Furniture styles: | Mid-century modern |
| Price range: | $-$$$ |
2modern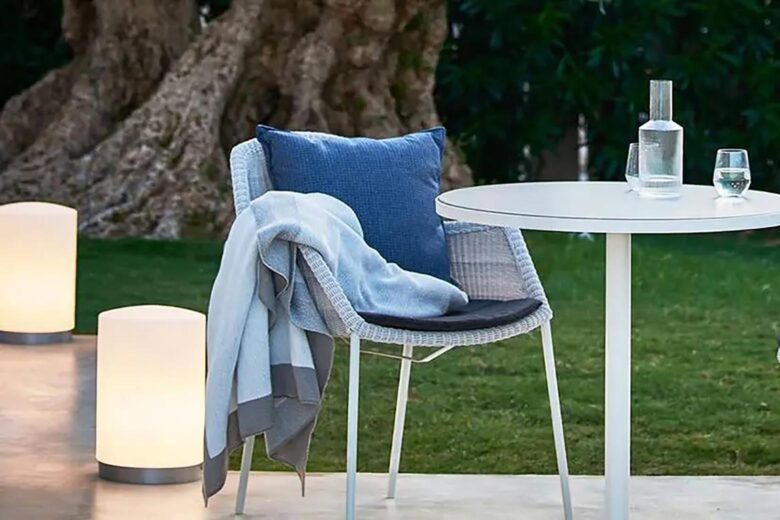 When you're putting together your dream home, what are you thinking of? If your mind tends to veer towards the recent past, you're in good company. The twentieth century was filled with innovative furniture inventions and sharp ergonomic design. If you want your home to feel just like that, you must check out 2modern.
With a special emphasis on the work of twentieth-century visionaries in the field of furniture design, 2modern is a good place to turn for gorgeous period furniture and textiles.
With popular Scandinavian designs as well as a delightful collection of mid-century modern wares, 2modern seeks to provide modern homes with sophisticated and practical pieces for everyday life. Modular couches, wire patio furniture, nesting tables: Whether you live in a large place or a tiny studio, 2modern has options for you.
Best for: High-quality furniture inspired by the twentieth century.
| | |
| --- | --- |
| Furniture styles: | Modern |
| Price range: | $$-$$$$ |
Eternity Modern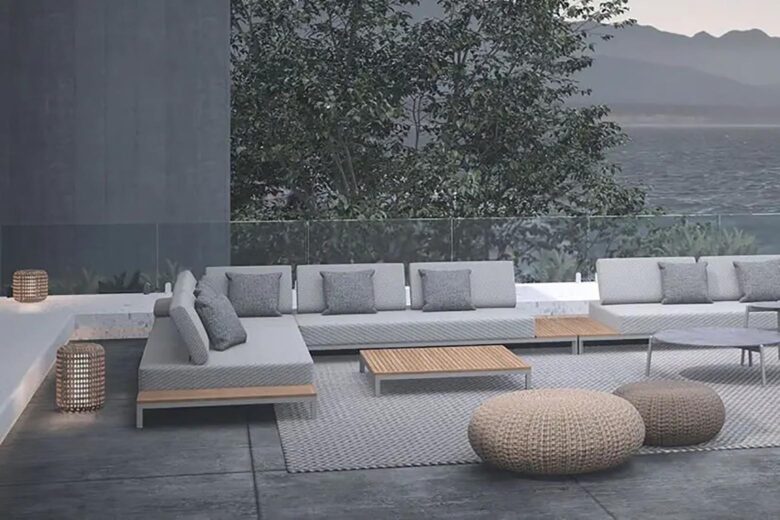 Sophisticated silhouettes. The charm of historic pieces, with the benefit of today's engineering. Meticulously detailed replicas that are more durable, higher-quality versions of pieces that might have actually existed in homes of yesteryear.
Sound good so far? Mid-century modern pieces are all the rage, but finding an original chair, table, or piece of artwork in good repair and for a good price is too often Mission Impossible. Fortunately, we have found a solution: Eternity Modern.
The furniture brand prides itself on picking exclusive materials for their replicas that would actually appear in the originals. Fiberglass instead of plastic; stainless steel, not soft metal; flame-retardant foam instead of sub-par recycled versions—they've got your best interest in mind with every piece. If you're looking for the perfect 50's sideboard or a beautifully upholstered daybed and bolster, Eternity Modern is the perfect online destination.
Best for: Statement mid-century modern replicas for your home.
| | |
| --- | --- |
| Furniture styles: | Mid-century modern |
| Price range: | $$-$$$ |
Design Within Reach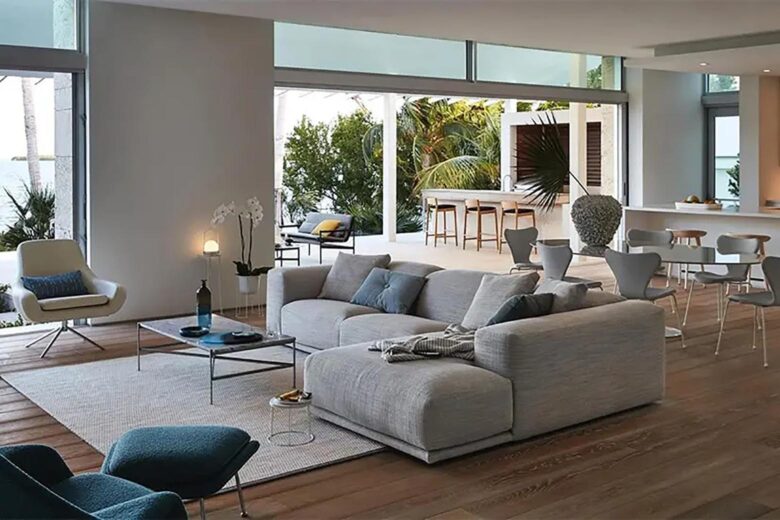 Eames. Le Corbusier. Saarinen. Herman Miller. If you've dreamed of one day stumbling upon an authentic piece by one of the furniture greats, you're in luck: today is that day.
High-end modern design made accessible: it's what sets Design Within Reach (DWR to the cool kids) apart, and it's what makes merely scrolling through their online furniture website a treat in itself. Their high-end home store features museum-worthy classics made to be used in everyday homes.
And that's exactly Design Within Reach's point: They want art to be an everyday experience, not something secluded away. You'll find a wide range of modern styles for every single room in the house in their online furniture store. And each mid-century modern piece is a legitimate statement of good taste.
Want your home to feel like it could fit in at the Museum of Modern Art? This is your chance.
Best for: Turning your home into a modern masterpiece.
| | |
| --- | --- |
| Furniture styles: | Modern, artistic |
| Price range: | $$-$$$$ |
FLOYD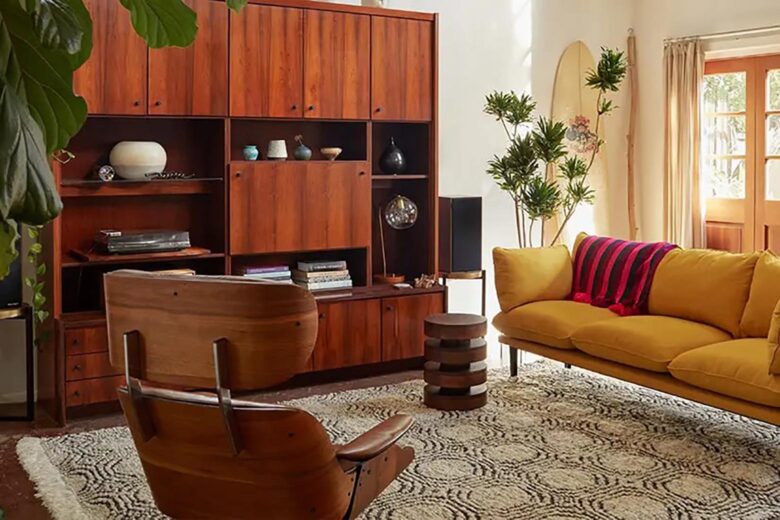 Are you tired of disposable furniture? So is Floyd. That's why it all started: Floyd looked around at the legions of people today using flimsy furniture and decided to build long-lasting, heirloom-quality pieces—that actually answered the true needs of today's consumer.
They call it 'furniture for keeps', and all of their offerings truly are beautiful pieces anyone would be glad to use in their home. Each of their pieces is meticulously designed using honest, high-quality materials to solve a modern problem: ending up in a landfill.
Featuring industrial-themed, endlessly customizable silhouettes, Floyd creates furniture pieces that appeal to a number of aesthetics.
Best for: Modern, modular products with sustainable flair.
| | |
| --- | --- |
| Furniture styles: | Retro with midcentury style |
| Price range: | $-$$$ |
Jayson Home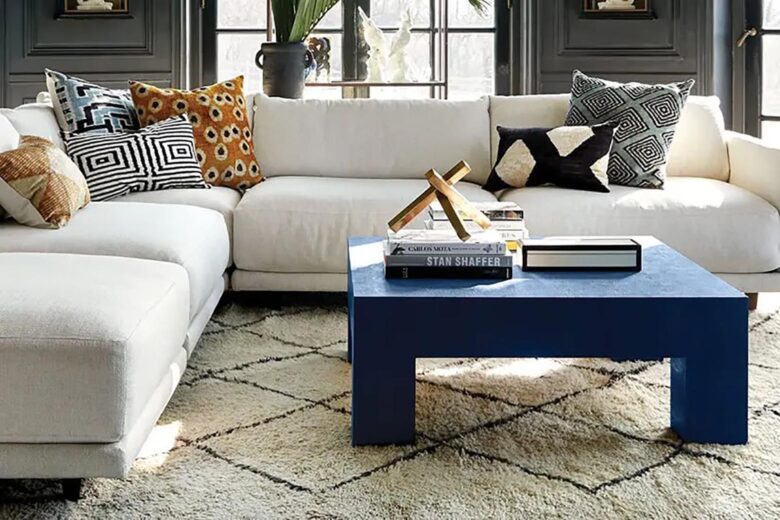 If you consider yourself the outdoorsy type, you may already have a patio or backyard that's beautifully landscaped, with a seating area you find fresh and calm. You may have wished you could bring that same cool, vibrant area indoors.
The artists behind Jayson Home know exactly how that feels. That's why they've decided to dedicate their online store to pieces that help bring the outdoors in.
Edgy elegance, sultry sophistication: Jayson Home has beautiful, classic home furniture but with an elevated, exotic spin. They scour the markets for gorgeous furniture and decor that surpass trends. They fill their website with a blend of modern and vintage pieces from all around the world for a truly handcrafted home look.
With a bent towards handmade, long-lasting, simple pieces that look gorgeous indoors and out, Jayson Home offers furniture, lighting, rugs, garden pieces and more. It's a good place to look for country house furniture or rustic furniture. Jayson Home is a good choice for those who love the outdoors (and indoor plants) and wish to revel in nature's universal beauty year-round.
Best for: Sustainable, eco-friendly pieces that make your home feel like a greenhouse.
| | |
| --- | --- |
| Furniture styles: | Blend of modern and vintage |
| Price range: | $-$$$ |
Joss & Main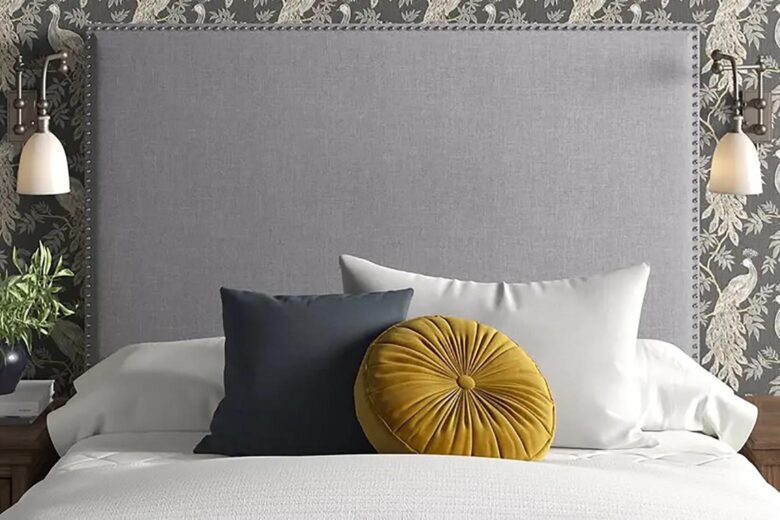 Looking for pieces that are just your style? Wait. Do you know what your style is? If you're looking for a store that might help you discover your style, you should check out Joss and Main.
Their online store carries hundreds of furniture brands and invites you to browse what they offer to see what speaks to you. What may result is an eclectic mix of vintage and modern pieces—but it will be 100% you.
Everything Joss and Main offers is fresh, fashion-forward, and made to complement several different styles and fashions.
To assist you with finding what you'd like in your home, Joss and Main has a design team ready to speak to you. With a special emphasis on impermanent yet beautiful pieces such as peel-and-stick wallpaper and balcony-friendly outdoor furniture, Joss and Main's sophisticated collections are particularly good for renters.
Best for: Seamlessly planning your dream decor and ordering trendy, well-made furniture in just a few clicks.
| | |
| --- | --- |
| Furniture styles: | Contemporary |
| Price range: | $-$$ |
Apt2B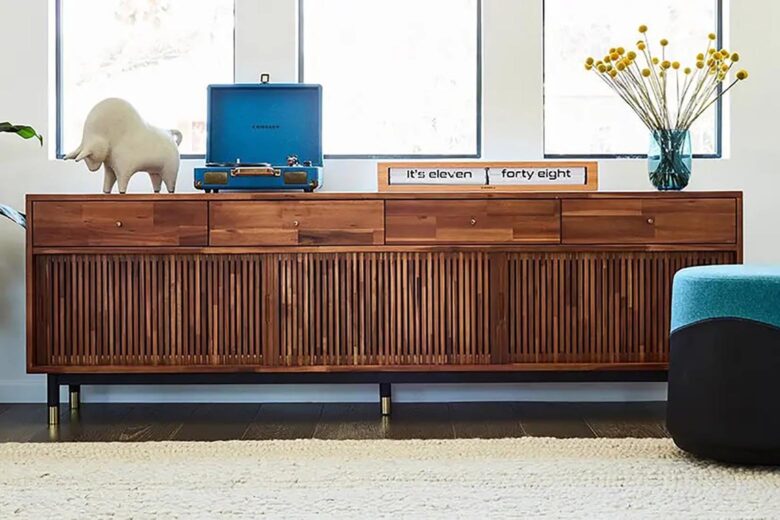 Outfitting your home with furniture can take a while. Striking the perfect balance between statement pieces and livable design requires time and investment.
Or…does it? Claiming that they can 'make outfitting your home as easy as ordering a pizza, the founders of Apt2B realize that everyone's got bills to pay—yet everyone could have a better quality of life with a good-looking home. With this in mind, they've built their online furniture store and brand around the simple goal of getting you more style for less money (and stress and hassle).
With high-quality furniture in an array of solid colors sold at budget-friendly prices, the Apt2B team seeks to guide you to a more chic home with designer tips. By dispersing witty lifestyle advice while they tout the benefits of their furnishings, the Apt2B team takes the guesswork out of home decorating. Plus, you have up to 100 days to make sure you really love your purchase.
Best for: Fresh, high-quality furniture that feels like it's recommended by a friend.
| | |
| --- | --- |
| Furniture styles: | Modern |
| Price range: | $-$$$ |
World Market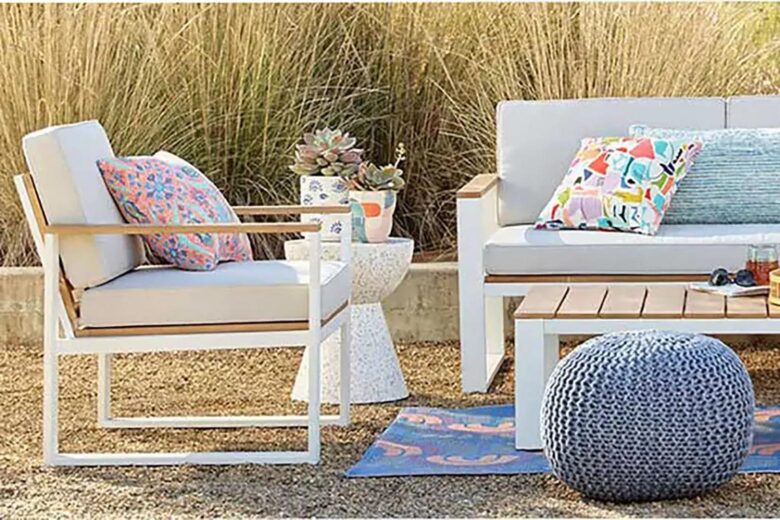 Flokati rugs. Hand-woven baskets. Tiny statuettes, ceramic wine goblets, hardwood shelving: If you're looking for artisan-made pieces that remind you of your travels, there's nothing like World Market.
By finding beautiful global pieces of art, home furnishings, and quality furniture from all over the world and making them accessible for all, World Market has become a go-to name for exotic, colorful homewares.
World Market prides itself on having something for everyone: In its aisles, you'll find gifts for children, beautiful wool rugs, crystal wine glasses, and more. Each item in World Market has a history and a story: Balinese baskets, Portuguese pottery, African artwork—it's all there!
Best for: An indoor stroll through the (accessible, fairly-priced) wonders of the world.
| | |
| --- | --- |
| Furniture styles: | A mix of traditional, contemporary and modern |
| Price range: | $-$$ |
All Modern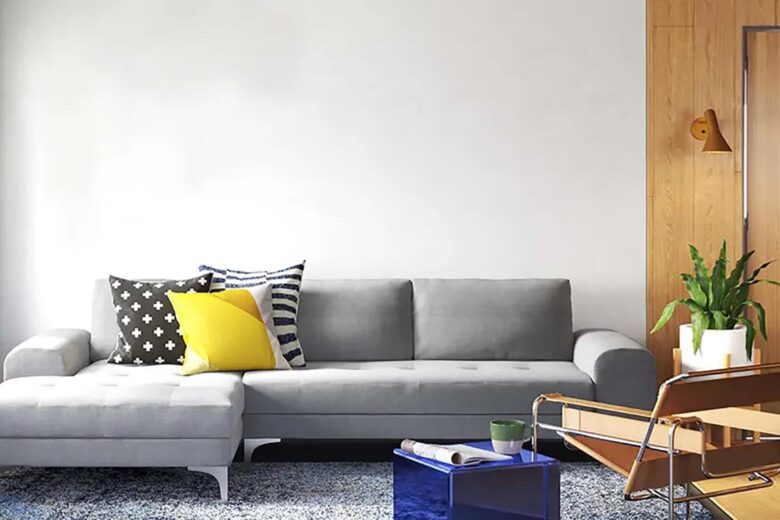 Modern life can be stressful. Your home needs to be a haven where you can relax and recharge. A curation of the best modern furniture, All Modern is the online furniture store you need to create a home that you love—be it Scandinavian or farmhouse.
From bedding and bath to rugs, from lighting to the softest sectionals, All Modern offers a wide variety of well-designed home pieces. Perhaps unique to the All Modern brand, however, is their selection of curated high-end home improvement pieces. Faucets, fans, flooring and tile and hardware—All Modern realizes that before you need good furniture, your home itself needs to sparkle.
What more could you want from online furniture shopping?
Best for: An all-service home improvement and furnishing online store with clean, streamlined design.
| | |
| --- | --- |
| Furniture styles: | Scandinavian |
| Price range: | $-$$ |
HAY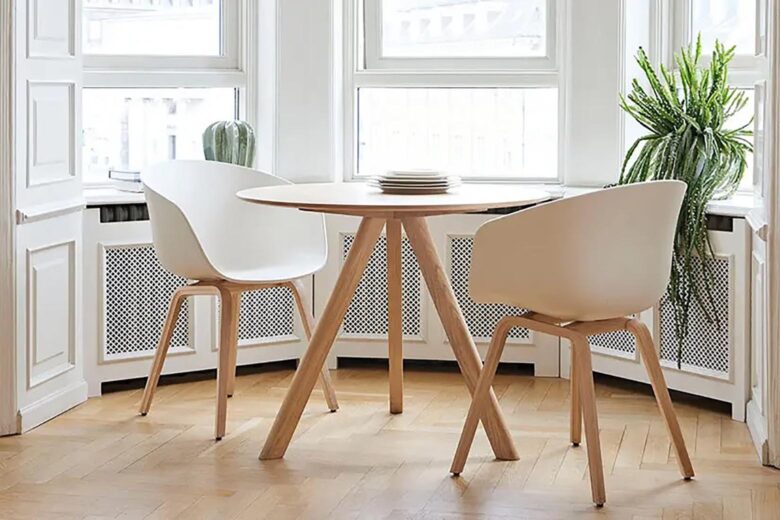 Get your hygge over at HAY, the Danish-inspired luxury furniture store bringing a taste of Scandi chic to your doorstep. Here you'll find the classic Scandinavian palette of bright whites, natural hues, and pops of paintbox reds, yellows, and blues to bring your interiors together.
With a focus on minimalist silhouettes and clean lines, 'uncluttered' is the order du jour at HAY. From monochromatic table lamps to egg-style lounge chairs and matching ottomans, no stone is left unturned. Don't even start on the stand-out storage units—indeed, you can trust the Danish to make storage sexy.
Mindfully curated and with simplicity at the center of design, HAY captures the essence of Danish style and transports it to your interiors.
Best for: True minimalism embellished with colorful notes.
| | |
| --- | --- |
| Furniture styles: | Scandinavian |
| Price range: | $-$$ |
Urban Outfitters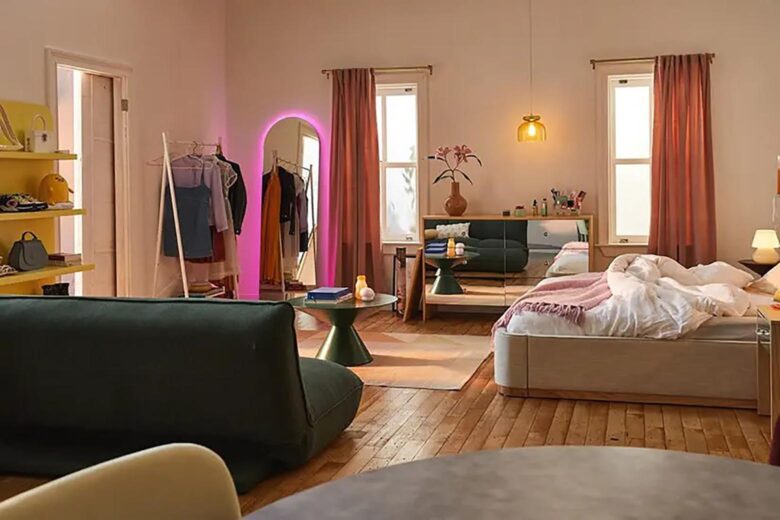 Naturally, our first thoughts when it comes to Urban Outfitters are edgy streetwear, on-trend outfits, and stand-out prints. However, their Home + Apartment Furniture range deserves more than a quick glance, too.
Epitomizing millennial chic, UO's collections are awash with snuggly sofas, angular bookshelves, and kitsch accessories—all with the aim of keeping your Feng Shui in check. Whether you're refurbishing your bedroom, updating that office space, or simply seeking new shelves, Urban Outfitters has something to fit the bill.
From your basic essentials to pieces worth a pause for thought, expect to get lost (in the best of ways) in the wonderful world of beautiful furniture that calls Urban Outfitters home.
Best for: Pinterest-worthy statement pieces and cool furniture essentials.
| | |
| --- | --- |
| Furniture styles: | '70s-inspired, artistic |
| Price range: | $-$$$ |
Goodee World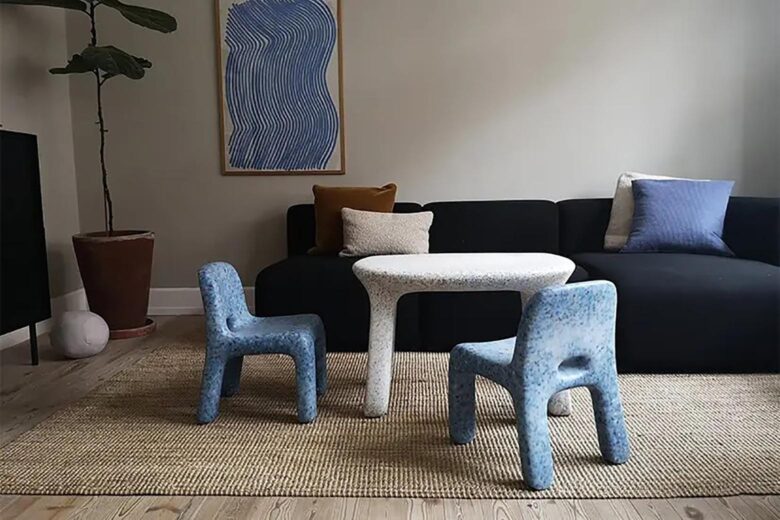 Wondering where to buy conscious furniture online? Hightail to Goodee right now. Boasting an eclectic mix of brands (including their own), Goodee is a banquet of luxury furniture, and we're ready to dig in.
A place "Where design meets purpose", Goodee, founded by the dynamic duo Dexter and Byron Peart behind WANT Les Essentiels, is where home decor dreams are realized. From award-winning furniture brands like ecoBirdy—who upcycle furniture from otherwise wasted plastics—to Scandi-centric Skagerak, there's truly something for every palate over at Goodee. If fashionable furniture with an eco focus is on your radar, look no further.
Their website even allows you to filter your search by cause—whether you value "recycled materials," "carbon reduction" or "circular economy", it's there and easy to find.
Best for: Discovering eclectic pieces that do good by the earth and suit every interior.
| | |
| --- | --- |
| Furniture styles: | Eclectic, artistic, Scandinavian |
| Price range: | $-$$ |
Tulip Table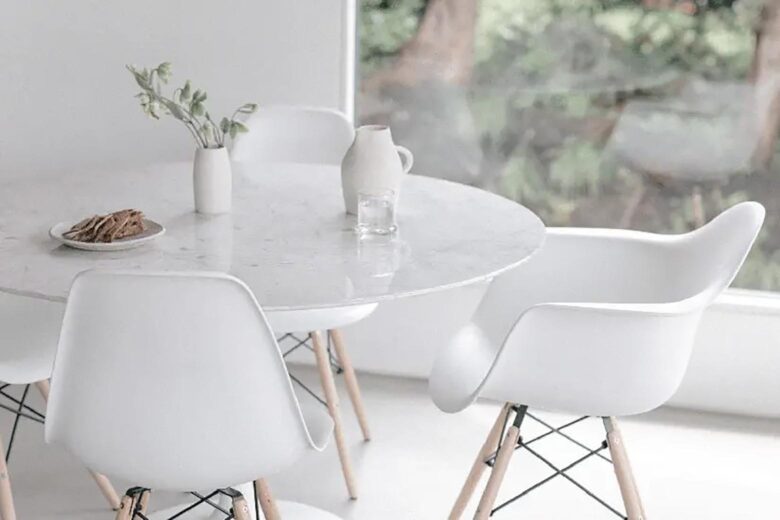 If you value history, simplicity, and great design, then you've likely already heard of Tulip Tables. They're the white tables you see everywhere, with circular bases fanning out into fluted, wide circular tabletops. The tables at this particular site? They're the originals.
Tulip Table carefully selects the marble they source to create tabletops around the veins. They use aluminum bases because, after years of trial and error, they believe that it best represents the form and function they desire.
They do all of this and ship it directly to you so that you can avoid retail markups and exaggerated shipping costs. Each piece is coated with custom finishes to reduce staining, so these pieces will look good for years to come. For tulip coffee tables, side tables, and tulip chairs to complete the look, Tulip Table is a natural choice.
Best for: The original Tulip Table, made with high-quality materials to last for years.
| | |
| --- | --- |
| Furniture styles: | Modern |
| Price range: | $$-$$$ |
Schoolhouse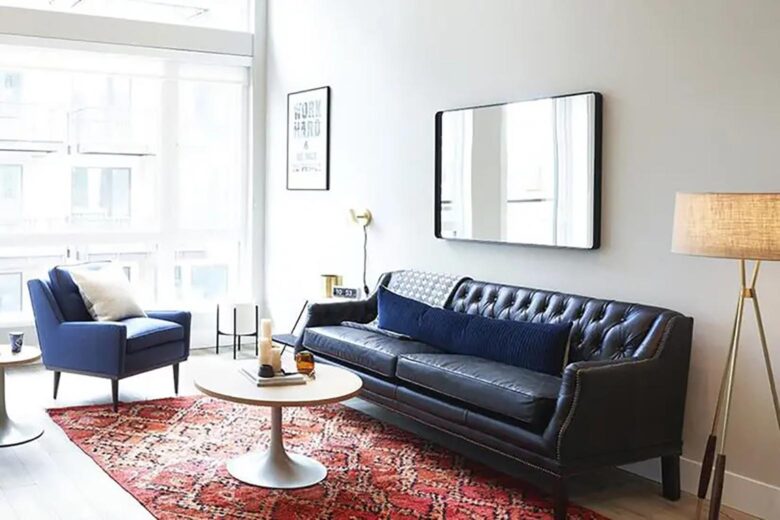 Have you ever watched a trendy sitcom or an of-the-moment TV drama and found yourself distracted by the furniture and decor in the background of a scene? The characters are talking, action is happening, yet all you can think is—"I wonder where that poster came from!" or "But…look at that beautiful clock!"
That's precisely the feeling you get when you browse through Schoolhouse's wares.
Schoolhouse began with the discovery of a collection of cast-iron glass shade molds for industrial lighting. The founder, Brian Faherty, decided to launch an online store dedicated to showing the beauty in ultra-practical factory lighting; and so Schoolhouse was born.
Schoolhouse prioritizes handcrafted items which represent the bridge between industrial practicality and domestic comfort. By working with pieces that have classic appeal and timeless silhouettes, Schoolhouse truly believes that they are setting our generation up with practical heirlooms for generations to come!
Best for: Gorgeous lighting fixtures, minimal decor, and all kinds of furniture.
| | |
| --- | --- |
| Furniture styles: | Contemporary |
| Price range: | $-$$$ |
Casagear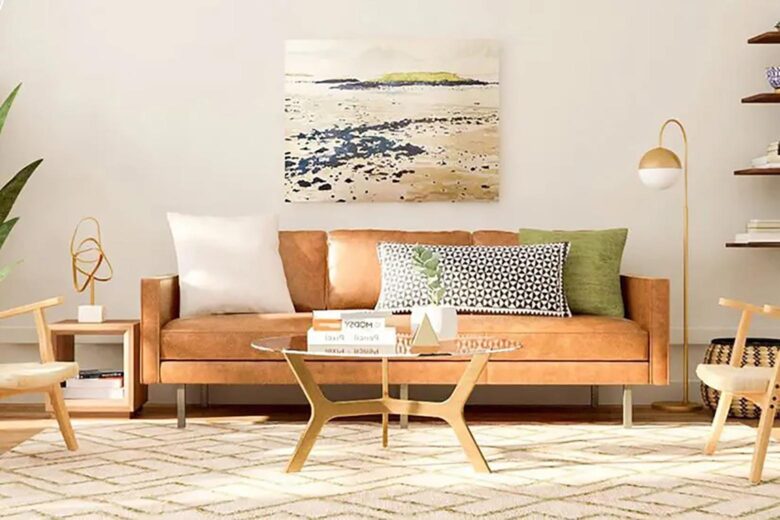 Do you like to watch home makeover shows in your spare time? Have you ever wondered how the team makes a simple space look completely chic with just a few pieces for the finale of the show?
It's simple: They work with pieces of flawless design. They use functional aesthetic principles to work with the home's architecture. It's form meets function, every time.
If you need help making that happen in your home, turn to Casagear. To bring the latest design trends truly within everyone's reach, the Casagear team is passionate about starting waves within fashion—not following them.
The team behind Casagear also realizes that your time is precious. They've therefore sought to make high-end home furnishing an easy process. They offer just a few curated items in many different furniture niches—from garden to bedroom, bathroom to laundry—so that you can pick up everything you need in just a few minutes.
Best for: Make furniture shopping feel like working with a team of designers for an expedited home makeover.
| | |
| --- | --- |
| Furniture styles: | Modern |
| Price range: | $-$$$ |
Medley Home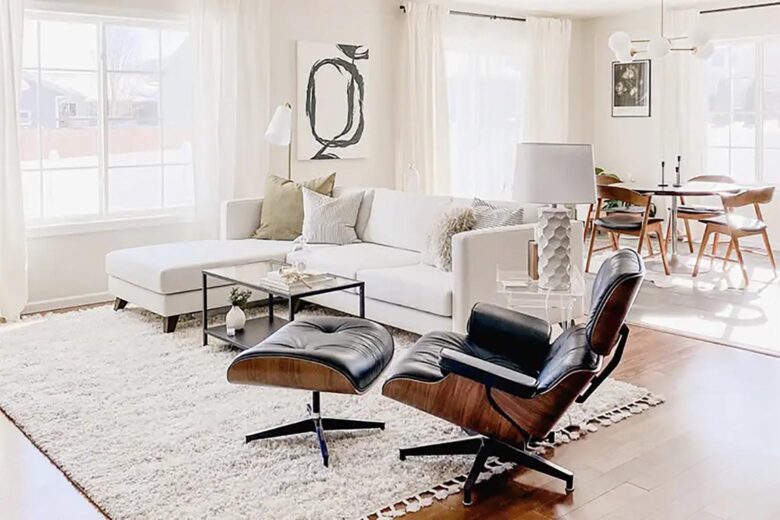 Close your eyes, and think of your Happy Place. After a trip to Medley, you'll need only to open them again, because your home is it. Each piece is handcrafted in sun-baked California using updated versions of traditional techniques—to ensure premium quality across the board.
Mass production and dangerous chemicals? Forget about it: Environmentally conscious brand Medley Home is proud to be pure, simple, and eco-friendly. Discover chic ottomans in muted palettes, statement chairs with eye-catching silhouettes, and luxury office furniture (including office chairs) to elevate your #WFH space—no yawn-inducing swivel chairs in sight.
And, with customizable options on many of the pieces, you can tailor your house furniture just how you like it—because Medley Home understands that your home really is your castle.
Best for: High-end furniture with a quintessentially Californian vibe.
| | |
| --- | --- |
| Furniture styles: | Modern |
| Price range: | $-$$$ |
Dear Keaton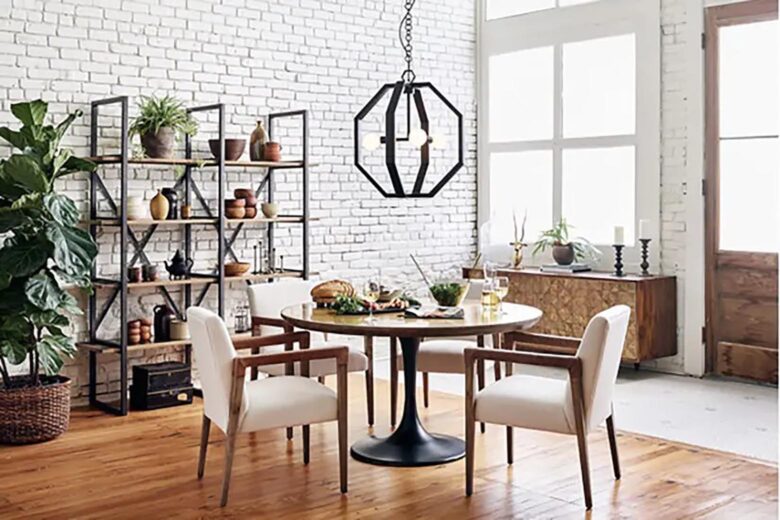 Waking up in a five-star resort often feels like a vignette from a dream life. Think about it, though: What if you could infuse your day-to-day with elements from that dream?
The founders of Dear Keaton have a passion for travel: the exciting vistas and experiences that one can discover as well as the calming, relaxing retreats of high-end hotels and resorts. By curating items that evoke that sense of serenity at the end of a long day's explorations, Dear Keaton seeks to bring the five-star travel life home.
The online marketplace that is Dear Keaton offers a small, hand-selected range of home furnishings that have the relaxed vibe reminiscent of luxury escapes. Whether you wish your home reminded you of your travels you've been on or the ones you have planned in your future, Dear Keaton is the place for you. With high-quality home textiles, furniture, gifts and more, Dear Keaton is a good choice for subtly global-inspired resort living at home.
Best for: Make your home feel like a permanent resort vacation.
| | |
| --- | --- |
| Furniture styles: | Retro |
| Price range: | $$-$$$ |
ABC Carpet & Home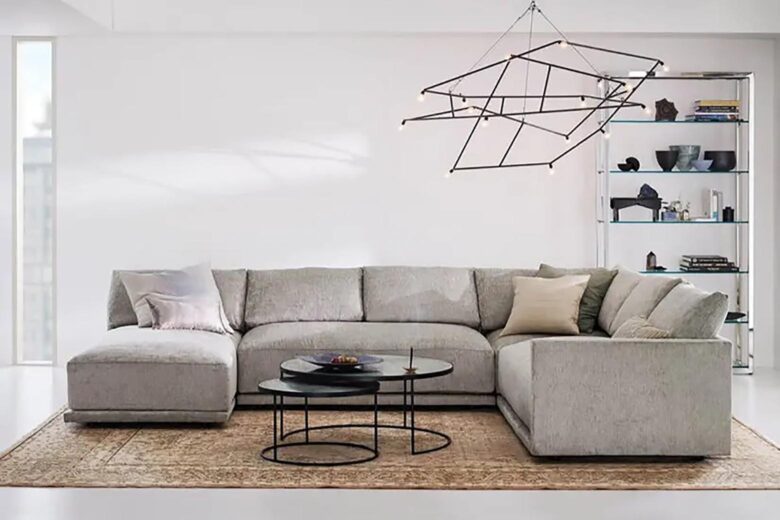 Velvet armchairs in cool jewel tones. Rugs that look as if they've been watercolor-painted. Gorgeous black plates that make your culinary masterpieces look subdued and sophisticated.
Want your home to feel artsy, but also elevated? The furniture offerings at ABC Carpet & Home enable you to do just that.
They seek to give you the tools you need to add a sense of levity and fun right in your living room decor. That's exactly the kind of subtle touch that can infuse your entire life with happiness.
By curating and selling furniture with pops of jewel tones, comfortable rounded edges, and soft finishes, ABC Carpet & Home enables you to create a home that you love.
Best for: Upholstered furniture with unique silhouettes and colorful pieces designed to draw the eye.
| | |
| --- | --- |
| Furniture styles: | Modern, artistic |
| Price range: | $$-$$$$ |
Aosom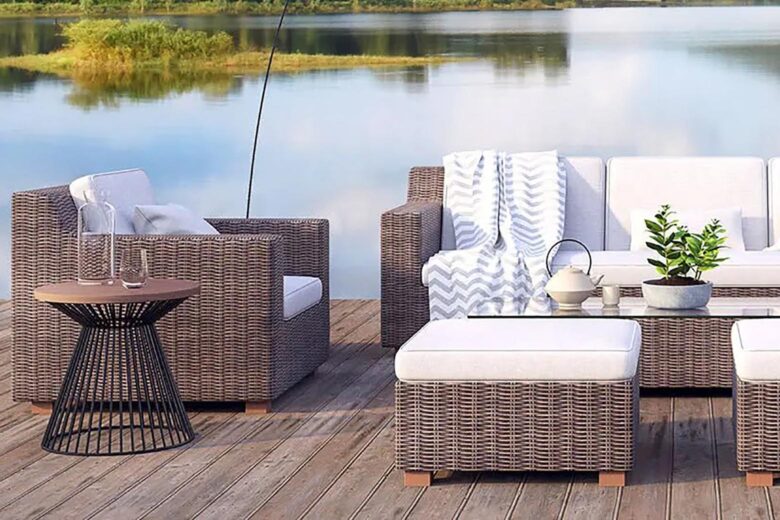 Have you ever wished you could find an online equivalent of a high-end supermarket? A one-stop shop where you could find great furniture and also take home some office supplies in the same shopping trip? At Aosom, you're able to do just that.
Aosom is an umbrella company of brands such as Soozier and Outsunny, each of which strives to cater to a specific need within the home and furnishings niche.
They try, with each of their brands, to take the truly good things about online shopping—convenience, selection—and pair it with amenities and services reminiscent of boutique shopping.
With dedicated customer service and speedy shipping, Aosom is a one-stop shop for a wide variety of home goods, from pet supplies to computer desks, bar sets and more!
Best for: A wide range of home goods at budget-friendly prices.
| | |
| --- | --- |
| Furniture styles: | Contemporary |
| Price range: | $-$$ |
Masaya & Co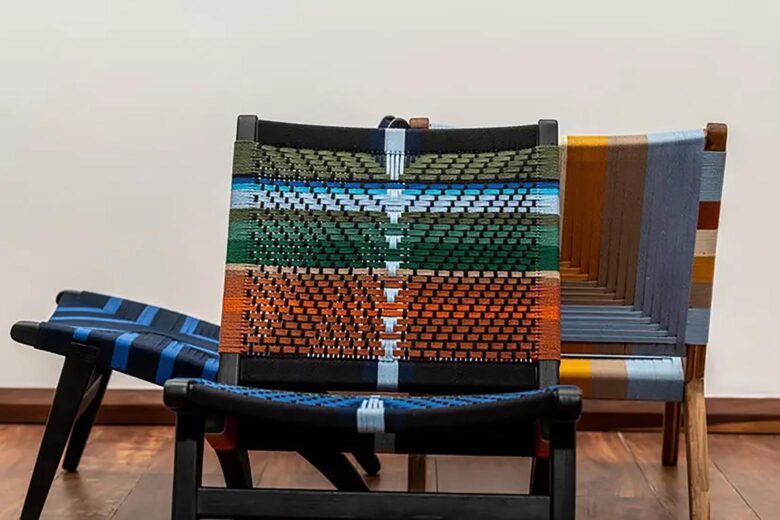 For a fresh voice in the world of online furniture, turn to sustainable furniture company Masaya & Co. A mindful fusion of contemporary design and traditional artisan craftsmanship, Masaya & Co are as talented at giving back to the planet as they are at furniture design. Yes: when they're not designing chic pieces, the team are reforesting, planting organic agricultural products, and supporting artisanal traditions. And you thought you were busy.
Named after the eponymous Nicaraguan artisanal town, Masaya & Co stays true to its roots, capturing the spirit of the richly cultured community and infusing it into their heirloom-quality, handcrafted furniture. You'll discover fresh twists on essential furniture, from bohemian-patterned handwoven chairs to striking coffee tables crafted with sustainably sourced wood from Nicaragua.
Best for: Making a difference to your home and the planet with Central American-inspired pieces.
| | |
| --- | --- |
| Furniture styles: | Contemporary, artistic |
| Price range: | $$-$$$ |
Amazon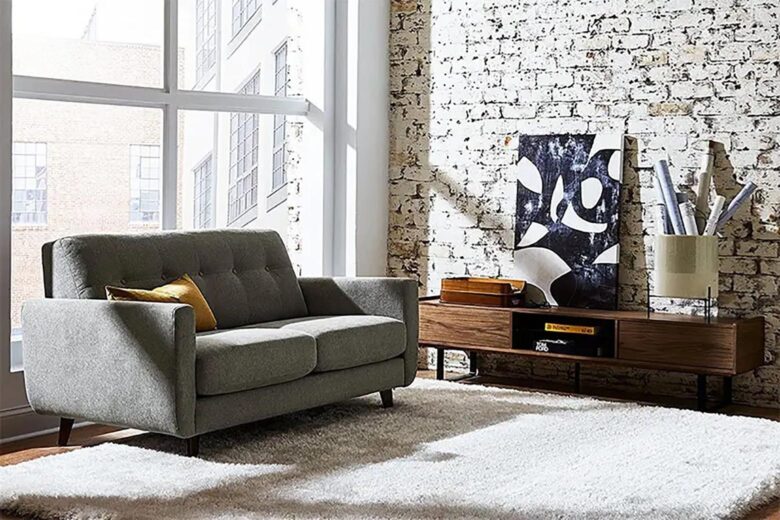 If you feel your home design influences are too broad to be defined by one term, if you live for an artfully mismatched home interior, or if you simply don't know which style of furniture you're looking for, Amazon is the online store that does it all.
You already know Amazon has everything under the sun, but did you know that it includes competitively priced furniture (tons of it) that can be delivered in a wink (looking at you, Prime Shipping!).
While the furniture might not all be heirloom-quality, we do love that Amazon offers a wide range of furniture options whether your style is more industrial, mid-century modern, or contemporary.
Oh, and did we mention that Amazon also has its very own furniture lines, including Rivet (modern farmhouse), Stone & Beam (mid-century modern furniture), and Ravenna Home (contemporary furniture)? Amazon is also the exclusive retailer of designer furniture brand Now House by Jonathan Adler?
Pro tip: Pay attention to the brand from who you're buying on Amazon. When you look at a product, click on the merchant's page just below the product name to get a good feeling of who they are and how they work.
Best for: A convenient online furniture site to fully furnish your home in a mere couple of days.
| | |
| --- | --- |
| Furniture styles: | Wide range of styles |
| Price range: | $-$$$ |
How to buy furniture online: Five expert tips
In our 'try before you buy' world, it can be easy to be skeptical of making a large purchase such as furniture online. Relying only on pictures and a few measurements can make even the most confident consumer wary. Starting with these five tips, however, is a good way to maximize your success when shopping for high-end furniture online.
Start with inspiration
When you begin searching for the perfect piece of furniture, turn to the Internet first for preppy room ideas. Browsing through beautifully decorated samples online—with no pressure of purchasing!—may inspire you to elevate your home.
Pour yourself a cup of tea and take advantage of the true gift of online shopping: Being at home, and doing it at your own speed! Look at furniture pieces you're considering, examine dreamily staged rooms to see how they make you feel, and take the opportunity to imagine the perfect furnishing for your specific need, style, and home.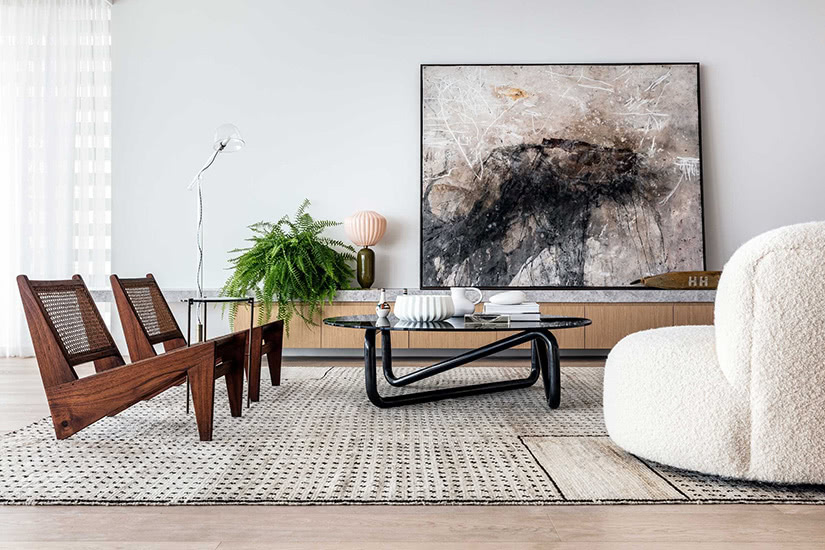 Measure your space, and write down precisely what you want
When it's time to get a little more practical, pull out your tape measure. If you have a particular place you plan on setting up the furniture once you buy it, measure the length of the wall you plan to put it on; measure the width from the wall that it could reasonably take up; measure the height that you'd like for it to reach to.
If you don't have a specific intended spot, measure several. Measure the width of your doorways and halls to make sure that the piece will move around your home comfortably, and measure any similar pieces of furniture to get a mental idea for just how big five feet really is.
Finally, take any thoughts and ideas you had from the initial brainstorming process and write them down for future reference. Taking the time to have a concrete starting point to refer to later can help you keep grounded as you search. It can also alleviate the possibility of getting overwhelmed by just how many options there are for quality furniture on the Internet!
Give yourself time to fill those needs
Unless there's a specific need to expedite your furniture search, give yourself plenty of time to find the perfect home furnishing to meet your specifications. Begin your search with the mindset that the perfect piece of furniture is out there—you just have to find it! However, this may take time. Allot an hour or two here and there to search. You'll find that coming back to the search makes it much more pleasant; a stroll rather than a sprint, if you will.
You may find that you need to adjust your expectations, and that may be okay. However, if you give yourself the time to look, you'll eventually find just the piece you were describing in your original reference notes.
Research your brands
When you've narrowed your search down to the few pieces you may consider purchasing, take a minute to look into the brands and suppliers you'll be working with. For example, you'll want to know whether they have good reviews, what their return policy is like, and if the initiatives that the brand supports are worth your while. However, here, you're in luck! We've taken care of this for you while putting together this curated list of recommended furniture websites.
Allow yourself to be surprised
Once you've made a purchase, once that box has shown up on your front stoop, take a moment to manage your expectations. You put in a world of work to get to the point of unboxing, and that may mean that you're expecting the couch (or other furniture items) of your dreams to be mere moments away.
It just may be. However, if you're holding your new home furnishing to an impossibly high standard in your mind, you'll likely find yourself disappointed. Shopping online will always be a little bit of a surprising treasure hunt, no matter how much work you put in—and that's part of its charm! Lean into the mystery of unboxing something and being not quite sure how it will turn out. Accept the fact that that's okay, and realize that you just might find something even better than you had hoped!
Frequently asked questions about the best furniture stores online
Cover photos by T. Ferguson.