There is no such benchmark of automotive success than producing (or driving!) the fastest car in the world. It's a title that manufacturers have vied over for decades. The records have inched their way upwards as cars have gotten sleeker and lighter and speedier.
There is a newer version of our ranking. Check our list of the fastest cars of 2021 to see the latest list.
The formula for the fastest racing car in the world is an elusive one. Pedigreed, historic auto manufacturers are currently optimising production cars to be ever faster, eking out top speeds that are mere kilometres per hour faster than their competition. In 2020, it seems that the golden threshold of ~480kph (300mph) will be beaten by not one but as many as five brands.
Delving into the makes and models which are racing towards that milestone yielded fascinating discoveries. Not only are auto manufacturers using the finest materials and most meticulous measurements and techniques, but they're also partnering up with aerospace industries and innovating new engines with every updated production vehicle.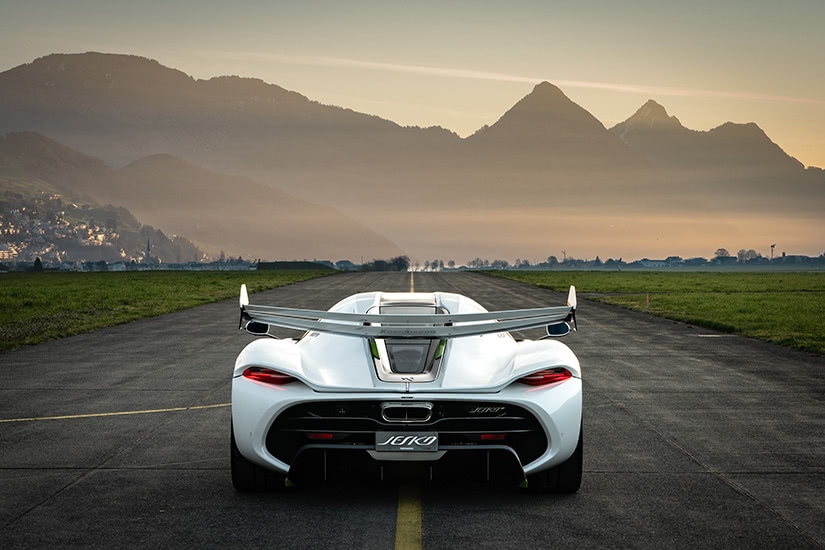 This makes each hypercar and supercar not only a work of art, but a cutting-edge example of scientific serendipity in action!
In a few cases, we found that the fastest cars in the world were also the most expensive; for example, both the Aston Martin Valkyrie and Bugatti's La Voiture Noire managed to make both of our recent rankings.
As our ranking currently stands, it appears that the Koenigsegg Jesko Absolut stands to be the fastest production car in the world of 2020; however, 2020 isn't over yet! We'll be watching to see if any new cars are debuted for a dramatic upset—and, certainly, the rest of the world will be watching as well.
13 Fastest Cars in the World
13. Pagani Huayra BC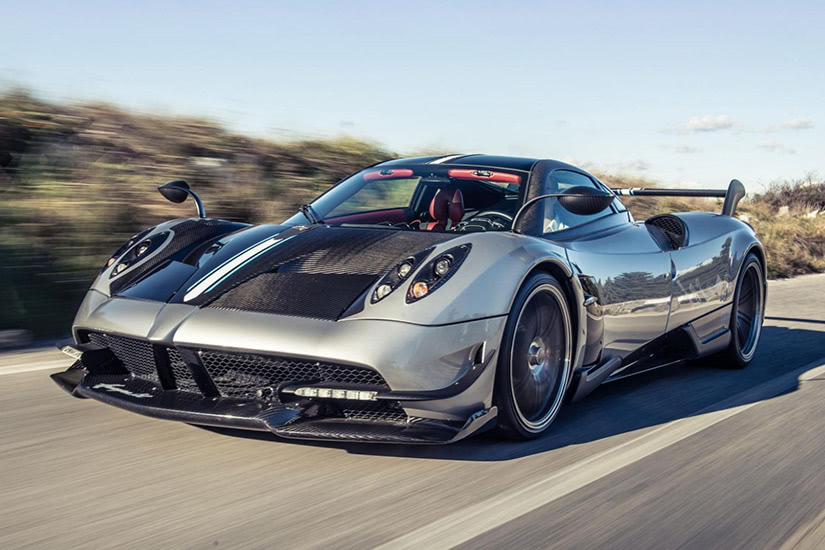 Pagani is a small Italian supercar manufacturer known for its meticulous devotion to fine design and museum-worthy details. Crafted lovingly as a tribute to Pagani's first customer, the Huayra BC Roadster is light, fast, and gorgeous.
Engineered to be the lightest hypercar of its kind, the Huayra BC is formed of a carbon-titanium blend outside. Buttery leather and fine-grain wood line its interior, along with glass cutaways allowing you to see the precise orchestrated motions of the car as you drive it.
With only 40 produced, you'll have to get in line to drive this vehicle. With an 800-horsepower engine, the Pagani Huayra BC can achieve an acceleration of 0-100km (0-60 mph) in 2.2 seconds, making its acceleration more blisteringly fast than the Aston Martin Valkyrie. Its top speed maxes out at 380 kilometres per hour (236mph).
Website: pagani.com
12. Lykan HyperSport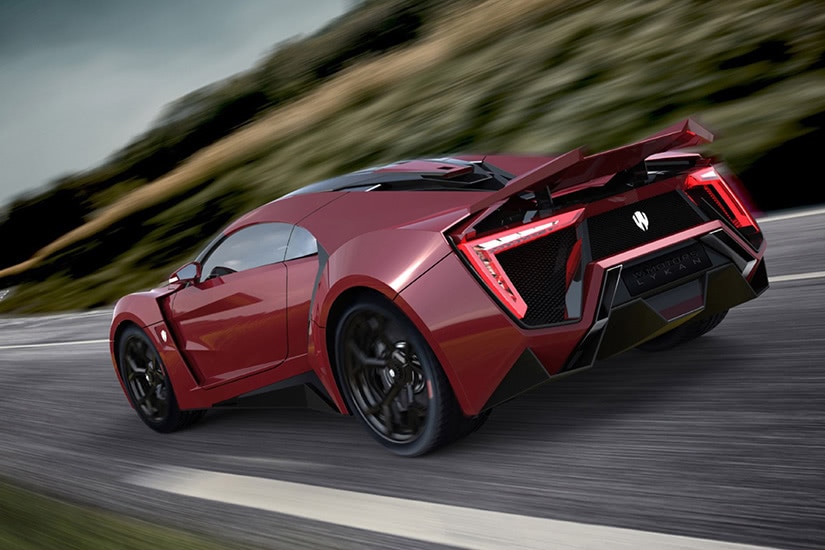 Built to be the very first Arabian supercar, the Lykan HyperSport from W Motors had an impressive debut into the world of hypercars. Featured in Fast and Furious 7, the Lykan Hypersport has diamond-encrusted headlights and a cabin inlaid with fine gems. It has enough glamour that its foray into the premiere car world catapulted its manufacturer to instant fame!
If you're fortunate enough to purchase any of the seven Hypersports produced, you'll receive a designer watch and 24/7 concierge service as well. However, its virtues go beyond its glitter: a 750-horsepower engine allows the Lykan Hypersport to accelerate from 0-100 kilometres per hour (0-60mph) in 2.8 seconds.
Featuring a top speed of 395 kilometres per hour (245 mph), the Lykan Hypersport from Dubai-based W Motors can truly allow you to experience speed straight from the silver screen while seated in one of the most luxurious cabins in the auto industry.
Website: wmotors.com
11. Aston Martin Valkyrie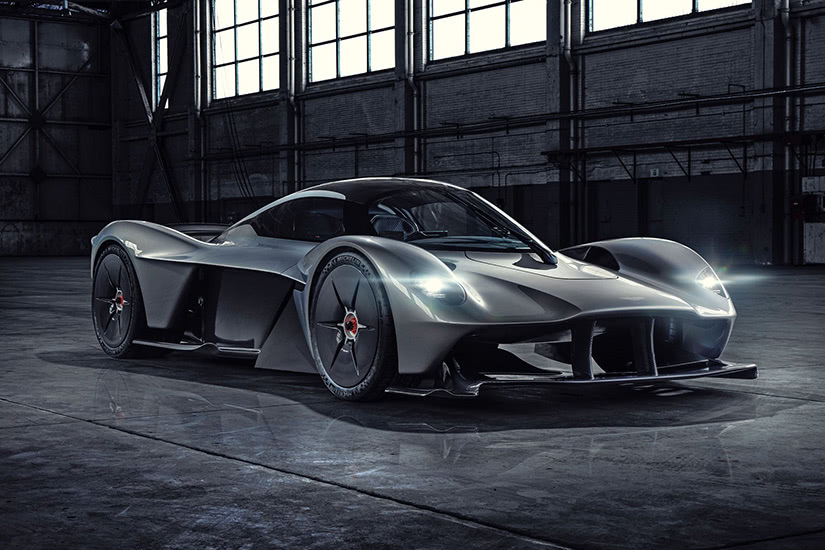 Named after mythological Norse female warriors, the 2020 Aston Martin Valkyrie is designed to be the fastest legally street-worthy car in the world. With only 150 models to be produced, the Valkyrie will be an instant rarity in the supercar world!
Featuring the same engine-recovery system currently used by Red Bull Racing Formula One drivers, the Valkyrie offers a race-car feel for those swerving around city streets. Its powertrain generates 1160 tonnes of horsepower, which allows it to accelerate from 0 to 100km (0 to 60mph) in 2.5 seconds.
The Aston Martin Valkyrie can reach a top speed of 400 kilometres per hour (250mph), putting it squarely in the middle of our list, neck and neck with the Tesla Roadster and the McLaren Speedtail. Its all-new Cosworth V12 engine allows it to rip down the road, truly making this feel like a futuristic, otherworldly hypercar.
Website: astonmartin.com
10. Tesla Roadster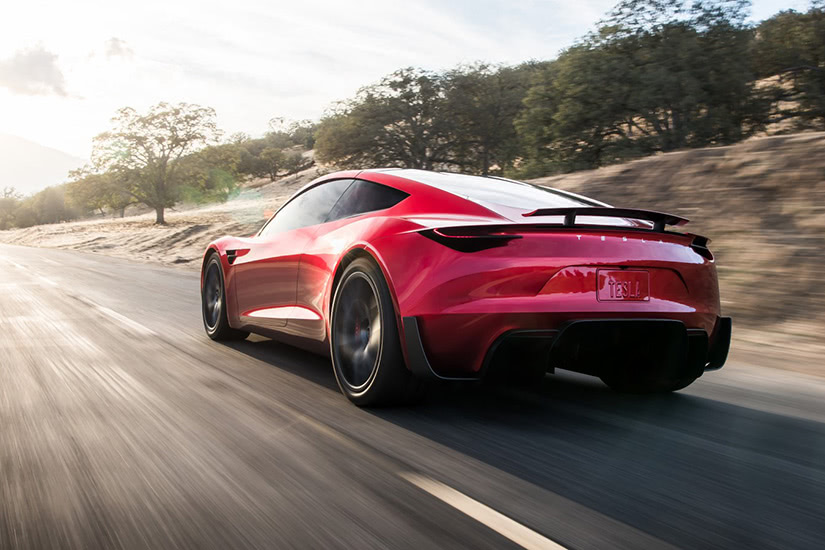 This concept electric four-seater coming in 2020 from Tesla is rumoured to be capable of accelerating from 0 to 100 kilometres per hour (0 to 60 mph) in 1.9 seconds. This acceleration, if proven, would make the Roadster the fastest-accelerating street-legal car to date. As a proven manufacturer of top-tier electric cars, Tesla is already a household name in the auto industry. If it can deliver a bonafide supercar as well, it will undoubtedly boost the Tesla brand.
As the successor to the 2008 Tesla Roadster, the 2020 update will be a coupé with a removable glass roof. Three electric motors (one in the front, two in the back) allow for all-wheel driving and a powerful experience you can feel no matter where you're sitting in the car!
Its battery will provide a leap forward in Tesla's existing technology, providing twice the current capacity. The Roadster will have a 1000 kilometre (620 mile) range before recharging is required.
The top speed currently being achieved by the prototype is 400 kilometres per hour (250 mph).
Website: tesla.com
9. McLaren Speedtail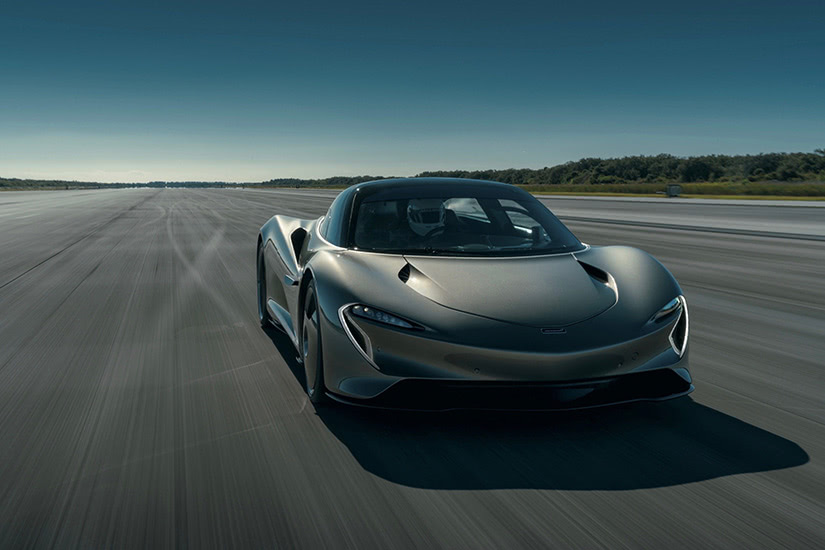 The McLaren Speedtail is the fourth addition to the McLaren Ultimate Series following the Senna. It is a limited-production sports car which debuted in February of 2020, and it is already making the rounds as an incredibly fast electric car which actually recharges while it's driving.
With a wireless charging pad that's built into the car itself, the Speedtail is engineered to 'trickle-charge' at any point that the car is not being taxed to its capacity. This isn't its only futuristic asset. The glass making up the car's windshield and roof is electrochromic and can darken at the push of a button. No longer will sunglasses be necessary on sunny days if you're driving a Speedtail!
As this car has no mirrors, instead using inset cameras to monitor blind spots, the Speedtail is not road-legal. As its top speed is a towering 402.3 kilometres per hour (250 mph), however, you'd be hard-pressed to find a normal road to test it on, anyway!
The McLaren Speedtail can accelerate from 0-299 kilometres per hour (0-186 mph) in 12.8 seconds. They have not yet provided an official 0-100km (0-60mph) number.
Website: cars.mclaren.com
8. Rimac Concept Two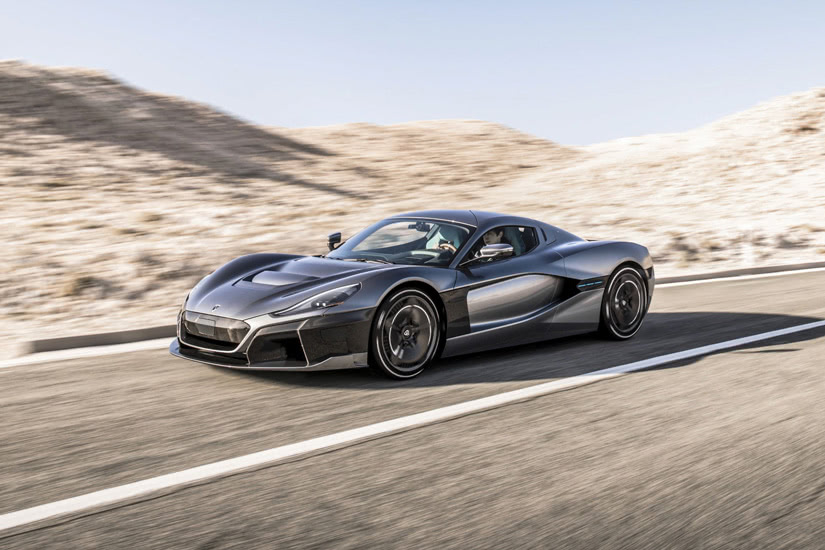 A 'car alive with technology'—Rimac's Concept Two is semi-autonomous, all-electric, and described as a significant technological leap. It can be unlocked with facial recognition, and it is capable of advanced driver assistance.
Incorporated into the design are butterfly doors and a fire extinguisher held in by a leather strap. This car is advertised as an electric car that can be driven hard, and many of its specs are written to give credence to that claim. The Concept Two has a maximum range of 647 kilometres (402 miles) before recharging is required. This is approximately the range needed to race two laps of the Nurburgring without stops or a lapse in performance.
With a total run of 150 vehicles, sold-out status and a lengthy waitlist, the Rimac Concept Two is already one of the most anticipated cars of 2020. Deliveries are planned to take place this year.
The Rimac Concept Two can accelerate to 100 kilometres per hour (60 mph) in 1.85 seconds, and it boasts a top speed of 415 kilometres per hour (258 mph).
Website: rimac-automobili.com/en/
7. Bugatti La Voiture Noire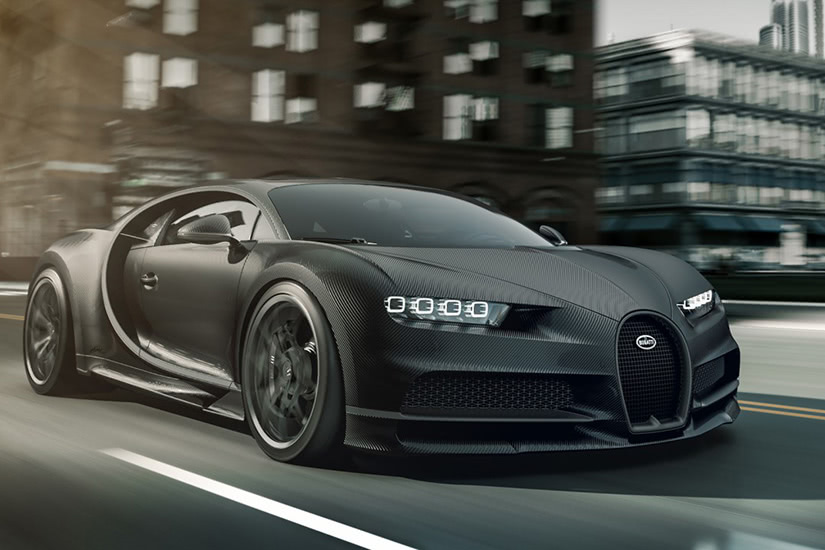 La Voiture Noire—The Black Car. Bugatti knew that their 2019 supercar would be an instant icon, so they gave it a simple name and a stunning, streamlined silhouette. Built as a tribute to Jean Bugatti's beloved World War II Type 57 SC Atlantic, La Voiture Noire is precision-engineered for power and speed.
1,500 horsepower, a handcrafted carbon fibre body, a quad-turbo engine and the heft of its Bugatti pedigree: La Voiture Noire is a work of art that is ready to move, and move fast. Going from 0-100kph (0-60mph) in 2.4 seconds, La Voiture Noire tops out at a claimed 420 kilometres per hour (260 mph). When it debuted in 2019, La Voiture Noire was the most expensive car ever to be sold.
Website: bugatti.com
6. Koenigsegg Agera RS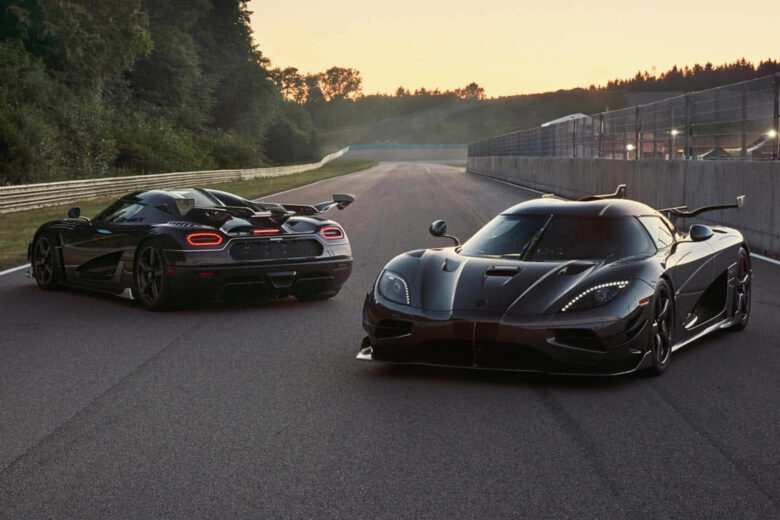 The 'ultimate track tool'—that is the name Koenigsegg has given its Agera RS. Because it features track optimised technologies as well as a feather-light body, it is built to do well in a race. It can whip around curves with minimal drag, and is so light that it feels like it moves to the thought, rather than the touch.
Only 25 units were sold, and each was fully customised by its owner. Each of these Agera RS units have become famed in their own right, with names such as the Agera RS Gryphon and the Agera RS Draken.
In 2017 the Agera RS was named the fastest production car in the world. It left the global stage in 2018 to make way for the Jesko, but not before it had unveiled two final-edition cars: the Agera FE Thor, and the Agera FE Vader.
The Agera RS can accelerate from 0-100 kilometres per hour (0-60 mph) in 3 seconds. It has a top speed of 457 kilometres per hour (284.55 mph).
Website: koenigsegg.com
5. SSC Tuatara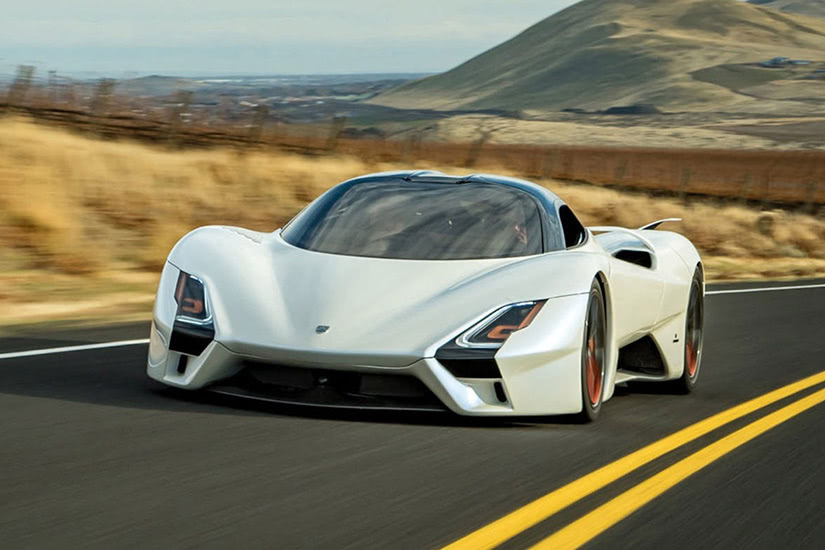 This year, the long-awaited successor to the SSC Ultimate Aero will start being delivered. As the latest inspiration from an ex-Ferrari designer in concert with SSC North America, this car is expected to be beautiful and packed with the latest in automotive technology. It's named after a reptile which has the fasted evolution of any living animal. For its internal mechanisms, it's taken a lot of inspiration from the rockets and fast planes of the aerospace industry.
With low drag coefficients, an aerodynamic carbon-fibre construction, and a lightweight (yet luxurious cabin with minimal styling, this car seeks to beat its competitors by more than just a mile or two. Its top speed is claimed to be 482 kilometres per hour (300 mph), placing it above the Koenigsegg Agera by 25 kilometres per hour (15 mph).
As it uses a camera system instead of mirrors, this car is not expected to be road legal. Production is going to be limited to only 100 units.
The SSC Tuatara can accelerate from 0-100 kilometres per hour (0-60mph) in 2.5 seconds.
Website: sscnorthamerica.com
4. Hennessey Venom F5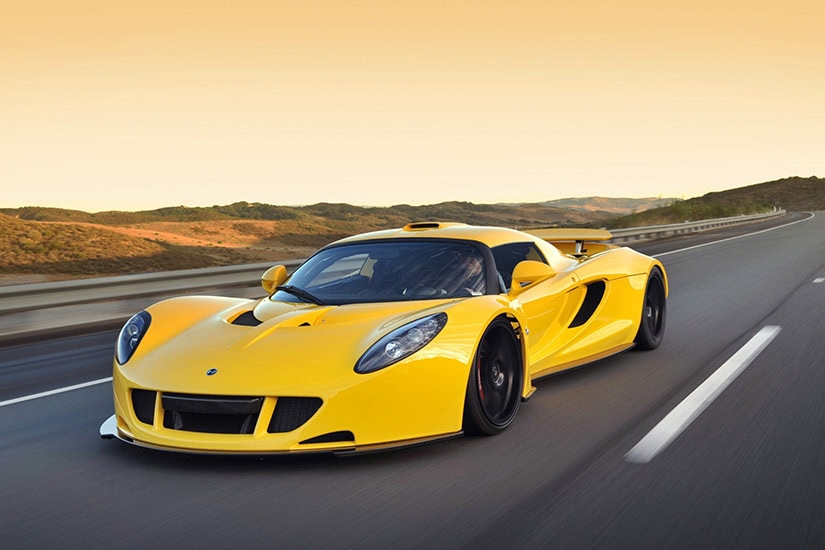 The Hennessey Venom F5 is the very first all-new, proprietary automobile that Hennessey can boast as an accredited manufacturer. Perhaps for this reason, they chose an awe-inspiring name. F5 is a reference to the fastest type of tornado, which reaches similar speeds as this vehicle is claimed to be able to hit.
A bespoke twin-turbocharged engine gives the Venom F5 1,817 horsepower to use. It is claimed to be able to reach a top speed of 484 kilometres per hour (301 mph). While the manufacturer has not yet released official 0-100 (0-60) numbers, Hennessey has noted that the Venom F5 will accelerate from 0-300 kilometres per hour (0-186 mph) in under 10 seconds.
With a semi-automatic transmission or manual transmission on offer, this car will appeal to a wide variety of customers. The Venom F5 features a chassis and body made of carbon fibre, which gives it a sleek, aerodynamic feel.
Website: hennesseyperformance.com
3. Bugatti Chiron Super Sport 300+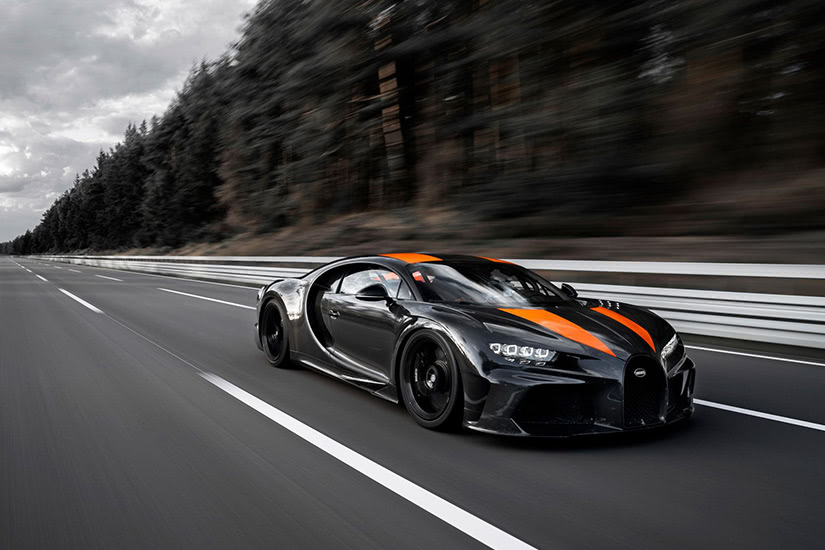 With the same gorgeous side-spiral that makes the entire Chiron line iconic, the SuperSport 300+ has an upgraded, more powerful engine. This means it has the same beauty that makes a Bugatti a Bugatti, but its top speed was increased from previous models.
This vehicle also has an external design reminiscent of the Bugatti's other top speed record-breaking vehicle, the Veyron Super Sport. The Chiron Super Sport has an all-carbon fibre body for lightweight durability. Inside can be found a quad-turbocharged W16 which has earned the fond nickname 'Thor' for its lightning-quick speeds.
The Bugatti Chiron Super Sport 300+ can accelerate from 0-100 kilometres per hour (0-60 mph) in 2.4 seconds. As far as its top speed goes, in 2019 a Bugatti test driver was able to achieve a speed of 490.48 kilometres per hour (304.77 mph) under controlled conditions.
Website: bugatti.com
2. Koenigsegg Jesko Absolut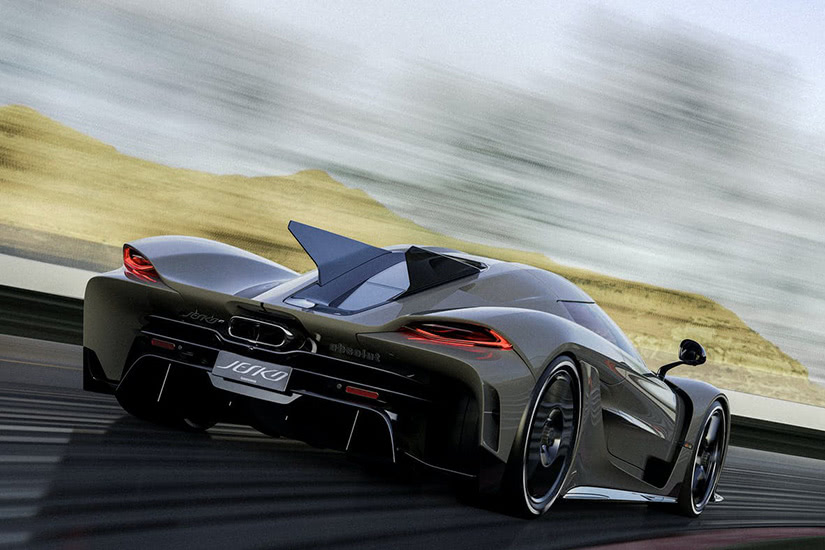 If you find yourself wondering 'what is the fastest car in the world', buckle up! With the Jesko Absolut, Koenigsegg is seeking to set a new world record, and it looks like they're on track to do just that.
Jesko von Koenigsegg was the father of the founder of the Swedish automobile manufacturer. The very latest in their line of supercars is named after him! The Jesko Absolut is focused on aerodynamics, downforce, and precise handling. With a slightly updated engine from the Agera RS to give the Jesko Absolut a higher redline, this new car is slated to break previous top-speed records completely out of the water.
The interior of the cabin has also been reworked to vary slightly from other Koenigsegg models. Drivers will enjoy more leg and headroom as well as a comprehensive climate control system, a 9.0-inch infotainment screen, and LCD screens in the steering wheel itself to relay vital information while cruising.
Along with these amenities comes incredible power. While Koenigsegg has not yet released acceleration information including 0-100 (or 0-60) numbers, it is rumoured that prototypes and simulations of this car can top 531 kilometres per hour (330 mph). What's more: It attains that speed while remaining the fastest street-legal car in the world.
Website: koenigsegg.com
1. Devel Sixteen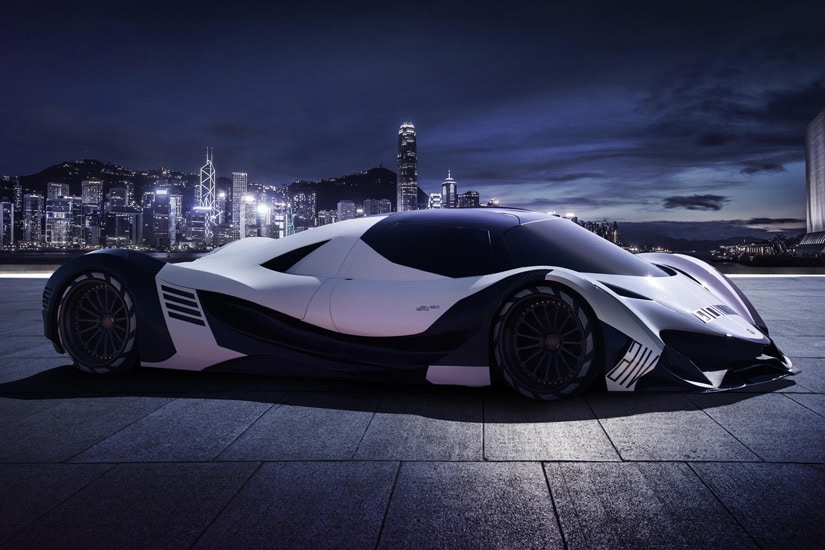 Boasting unheard-of horsepower (5,007!) and a wait time that's been driving the auto industry crazy (the prototype debuted in 2013), the Devel Sixteen is poised to completely smash the current top-speed world records. While most of the automotive industry is hoping to break the 482 kilometres per hour (300mph) barrier, the Devel Sixteen seeks to break 560 kilometres per hour (350mph).
The lead time has had some fans wondering whether the Devel Sixteen is real, or whether it will ever come out. According to the most recent sources we could find, the Devel Sixteen was slated to hit production specifications in late 2019. If that is the case, we'll be hearing much more about it as 2020 continues to move forward. In fact, the Devel Sixteen is currently slated to be the fastest car in the world.
Because little is known about the exact specifications of the Devel Sixteen, we can't quite compare its acceleration numbers to the others on our list. However the car does have (rumoured) incredible horsepower and a top-speed potential of ~560kph (350mph). If this turns out to be true, this will truly be the hypercar which sets the tone for the next few years within the supercar industry.
Website: develmotors.com
Methodology: How we selected and ranked the fastest cars in the world
In order to paint a comprehensive, accurate, and fair picture of the fastest cars in the world, we did research on the cars available this year and over the past few years from the best names in the auto industry. We then ranked each car after carefully reading the specifications and the manufacturer's claims and reading reviews from top automotive critics.