When searching for the best luxury SUV of 2020, you might hear about the heat of the engine—the thrust of the car—the bewildering acceleration that makes you feel like you're flying down the road.
These are thrilling to read about; but, when you're looking for a car to support your daily needs, what are you looking for?
There is a newer version of our ranking. Check our list of the best luxury SUVs of this year to see the latest ranking.
Drivability. Practicality. Comfort. Passenger experience, and tech that enhances the everyday. When it comes to purchasing a car that will take you where you need to go, the modern luxury SUV segment can deliver gorgeous styling and high-end comfort with ample indoor space and engine performance.
The luxury SUV market has never been more dynamic, with more high-end models coming out in 2020 from virtually every luxury car manufacturer.
We've combed through the 2020 updates and new releases for luxury cars to create a list of the top 17 SUVs to keep an eye on through the year. However, the right SUV for your life is as unique as you are, so we've also included some tips to help you find the model that's best for you!
That said, we believe that the best SUV for 2020 is the 2020 Mercedes-Benz GLE Plug-in Hybrid—with a comparatively accessible price point, updated suspension for an ultra-smooth ride, and the fact that it's a sustainable powerhouse that's built to last: which brings us to a trend we noticed during our research.
Driving innovation within the luxury SUV market is the introduction of eco-friendly electric cars which still incorporate all the power and high-end feels of traditional supercars. Looking ahead to the next wave of forward-thinking luxury SUVs, it's readily apparent that hybrid or electric cars may be leading the charge into the next decade.
Learn more about luxury SUVs, how to pick the right one for your lifestyle, and how we selected and ranked the best models of 2020 after the ranking.
The 17 Best Luxury SUVs of 2020
| | | | |
| --- | --- | --- | --- |
| Rank | Car | Price (starts at) | Title |
| 17 | 2020 Mercedes-Benz GLB | $37,595 | Best for Road Safety |
| 16 | 2020 Lexus RX | $44,150 | Best Value |
| 15 | Volvo XC60 T8 Polestar | $53,950 | Most Fuel-Efficient Hybrid |
| 14 | 2020 Maserati Levante | $72,990 | Best Exhaust Sound |
| 13 | 2020 BMW X5 xDrive45e Plug-in Hybrid | $74,086 | Best Hybrid |
| 12 | 2020 Audi RS Q8 | $141,000 | Most Intuitive Handling |
| 11 | 2021 Genesis GV80 | $50,000 | Best Midsized |
| 10 | 2021 Mercedes-Benz EQC | TBA | Most Innovative Hybrid |
| 9 | 2020 Lincoln Navigator | $77,120 | Best Offroad |
| 8 | 2020 Alfa Romeo Stelvio | $41,345 | Best Small |
| 7 | Porsche Macan GTS | $50,900 | Most High-Tech |
| 6 | Audi e-tron | $74,800 | Best Fully-Electric |
| 5 | 2020 Lamborghini Urus | $207,326 | Fastest SUV |
| 4 | Rolls-Royce Cullinan | $325,000 | Most Expensive |
| 3 | 2020 Mercedes-Maybach GLS | $200,000 | Best Large |
| 2 | 2021 Aston Martin DBX | $192,986 | Most Sporty |
| 1 | 2020 Mercedes-Benz GLE Plug-in Hybrid | $61,150 | Best Economy Hybrid |
17. 2020 Mercedes-Benz GLB: the best SUV for innovative road safety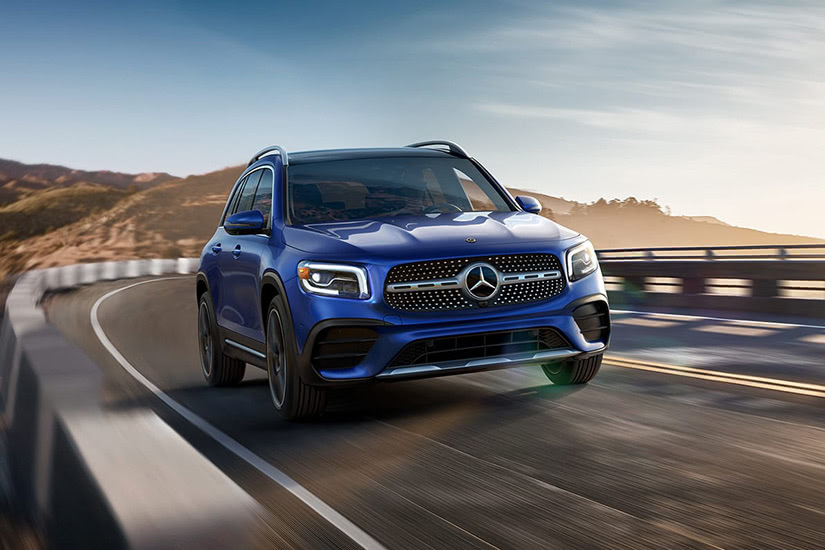 With boxier styling reminiscent of the brand's past SUVs yet with a striking balance between a low price and luxury features, the 2020 Mercedes-Benz GLB comes with an optional third row, all-wheel drive, and technological enhancements for a safe and sporty drive.
Featuring heated seats, blind-spot monitoring, auto-dimming mirrors, keyless entry, and large infotainment displays, the 2020 GLB manages to make the cabin a place you can truly relax while on the road.
Its turbocharged 2.0L engine ensures drivers a maximum horsepower of 221 and an acceleration of 0-60mph in 6.9 seconds: for its price, an accessible way to feel all the power and comfort a truly high-end vehicle can offer. For these reasons, the 2020 Mercedes-Benz GLB is the best SUV for innovative road safety.
16. 2020 Lexus RX: the best value luxury SUV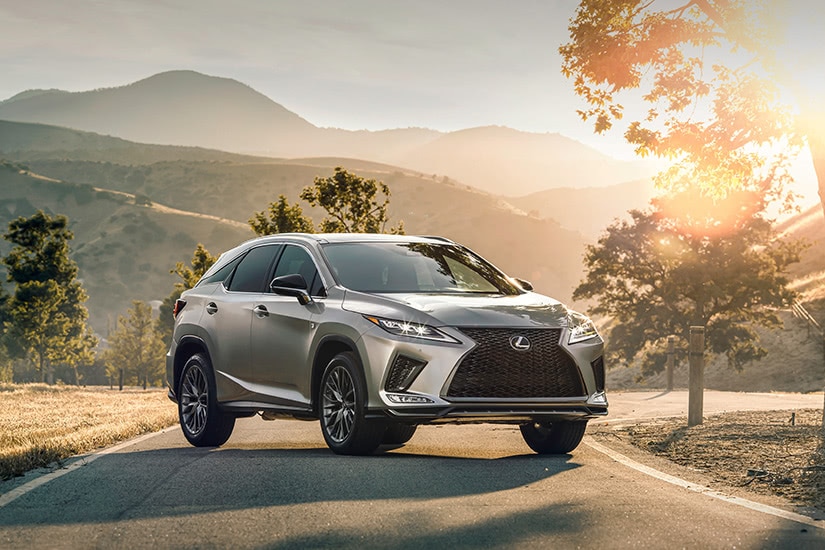 As the RX was one of the best-selling luxury vehicles in America, its 2020 update has been eagerly-anticipated by the motoring world. With the same efficient V6 motor and hybrid drivetrain as its predecessor, the 2020 RX now has a major upgrade in its cabin: touchscreen infotainment modules.
The 2020 RX also incorporates several new safety features and design tweaks to help modernise it (and to help it stack up against its competition!). With updated stabiliser bars, a more adaptive steering response, and a completely redesigned front bumper, this car is optimised to look good and drive smoothly for the new decade.
Sharpened headlamps, nighttime cyclist detection, a revised grill and option for a power moon-roof: the customisation options are seemingly endless, and are all directed toward your safe and enjoyable driving experience. For these reasons, we've chosen the 2020 Lexus RX as the best value luxury SUV.
15. Volvo XC60 T8 Polestar: the most fuel-efficient luxury SUV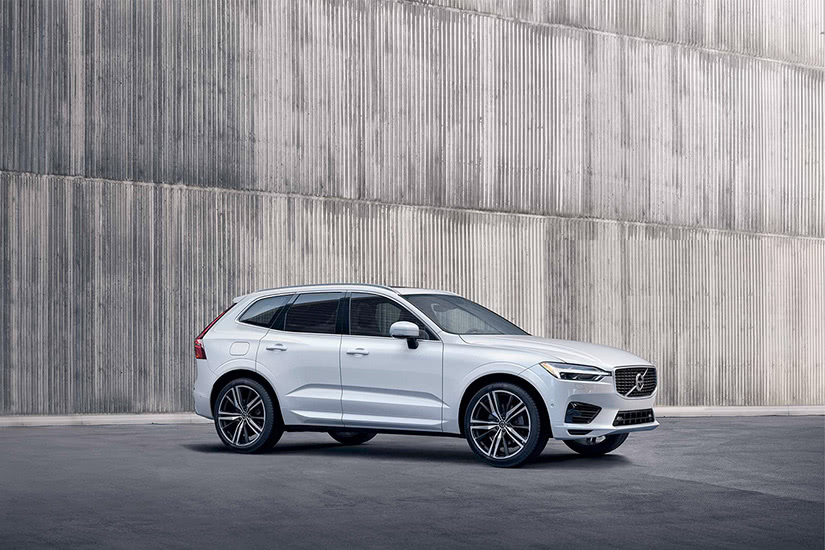 For those who want all the sustainability of a hybrid car and the power and adjustable suspension of a classic race car, the Volvo XC60 T8 Polestar may be the best bet. By aspiring to bring the market a functional crossover, a luxury racing coupé, and an eco-friendly hybrid all in one—the Polestar may just hit the sweet spot of all three markets.
With performance tires, blacked-out trim, and gold-trimmed calipers and seatbelts, this SUV sits at the apex of performance and practicality—with a high-end finish. Its fuel economy and high city mileage makes the Polestar a practical choice as well.
Because of this, the Volvo XC60 T8 Polestar is our pick for the most fuel-efficient luxury SUV.
14. 2020 Maserati Levante: the SUV with the sweetest exhaust sound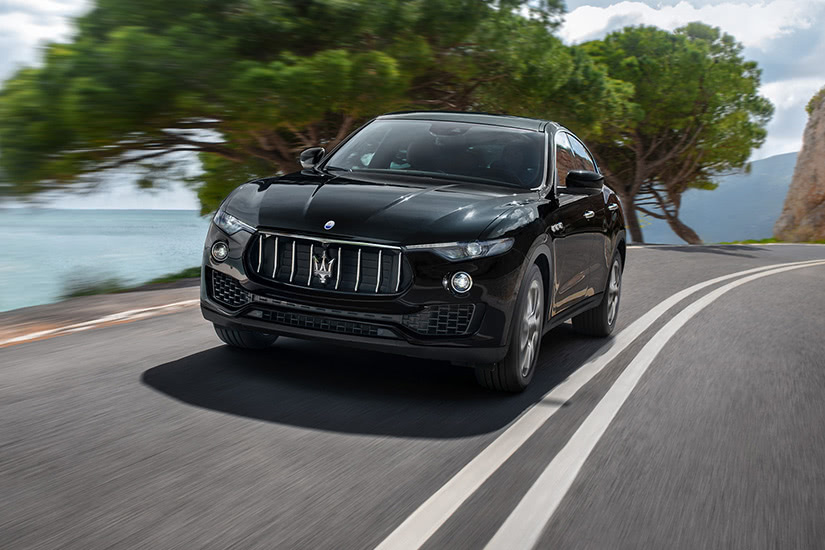 For a high-performance SUV, efficiency and comfort are key. Both elements have been brought together seamlessly in the 2020 Levante update from Maserati, along with speed—a 3.8L twin-turbo Ferrari-built V8 producing 550 horsepower powers the Maserati Levante GTS, making it a dynamic entry in 2020's luxury SUV market.
The exterior design of the 2020 Levante remains quintessentially Italian, with a wide, bold front design and prominent grille featuring the Maserati trident. A triple vent and rounded haunches bring the traditional Maserati elements while all-new LED lights and an optional quad exhaust system modernise this vehicle.
The high-end feel continues inside with an emphasis on fine Italian materials and detailed craftsmanship. Ermenegildo Zegna silk and soft leather upholster the seats and beautiful, highly-polished wood-grain accents decorate the cabin. Such detailing makes the 2020 Levante, particularly the GranLusso design, truly a practical vehicle with an accent on luxury.
With the Levante, Maserati faced the challenge of blending the sportiness of their brand with the comfort of an SUV; and, with this 2020 model, it seems they have achieved just that—along with optimising the vehicle for incredible power and speed. The 2020 Maserati Levante is our choice for the SUV with the sweetest exhaust sound.
13. 2020 BMW X5 xDrive45e Plug-in Hybrid: the best hybrid luxury SUV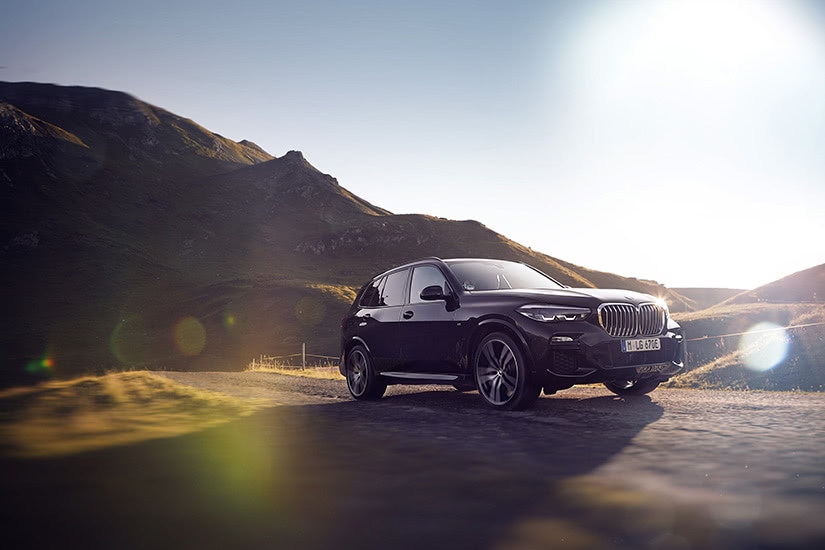 Joining the ranks of luxury SUVs this year is BMW's X5 newer model, updated to be a hybrid, plug-in model. It's rated for an electric range of 41 to 54 miles, or 67 to 87 kilometers—besting the current average of approximately 50 mile ranges.
The 2021 X5 will feature 600 horsepower, but it's estimated that many buyers will be more interested in the slightly less-powered but more eco-friendly 2020 X5. With 394 horsepower including the electric boost, 442 lb-ft of torque and a 0-60mph acceleration of only 5.6 seconds, this BMW will be powered enough to blaze down any road.
With the capability for a Wi-Fi hotspot inside as well as wireless charging pads, stylish trim options, a driving experience that mixes raw power and safety technology into a blend motor enthusiasts have called fun in test-drives, and a gorgeous panoramic sunroof—the X5 hybrid manages to pack luxury and performance into an electric, efficient vehicle.
For these reasons, we've chosen the 2020 BMW X5 Hybrid as the best hybrid luxury SUV.
12. 2021 Audi RS Q8: the SUV with the most intuitive handling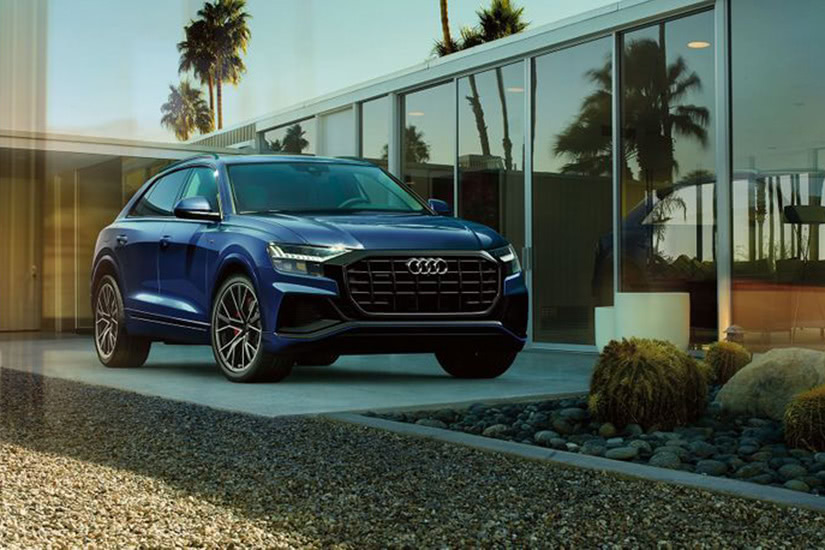 With its new coupé styling, the RS Q8 represents a new chapter for the German auto luxury brand. Assisting the RS Q8 with its new lap record for performance SUVs is its 4.0L twin-turbo V8; the RS Q8 can accelerate from 0-62mph in a stunning 3.8 seconds, and it has 591 horsepower and 590 pound-feet of torque.
Its performance alone would set the Audi RS Q8 apart as a luxury SUV, but the upgrades with the 2021 model don't stop there. Quattro all-wheel drive, eight-speed transmission, damper-tuning tech and all-wheel steering make this car quick to respond and agile on its wheels.
Its clean exterior design is met with a futuristic interior, with all surfaces being either Alcantara, Nappa leather, or touch-screen enhanced. Tasteful lighting, power seats, and a decent amount of leg-room make this car as comfortable inside as it is powerful without!
We're pleased to announce that the 2021 Audi RS Q8 is the SUV with the most intuitive handling.
11. 2021 Genesis GV80: the best midsized luxury SUV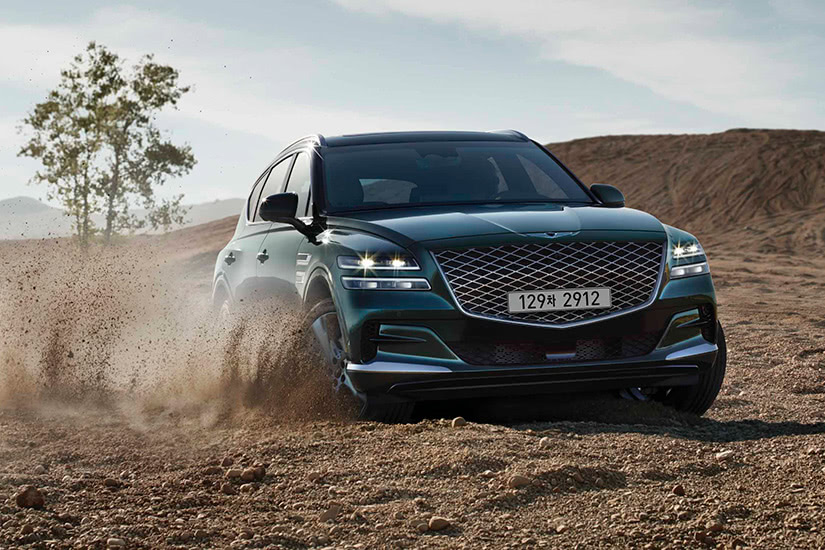 As Genesis's first entry into the growing luxury SUV market, the GV80 manages to stand out even against intense competition.
They've done so by incorporating accessories and add-ons such as an all-wheel drive layout, a dual panoramic sunroof, and the largest wheels the brand has yet debuted—22' alloys. Genesis ensures that its SUV will be highly valued with thoughtful design: for example, the shape of the exhaust tips were modeled to mimic that of the grille.
A novel two-spoke steering wheel and large infotainment module make the inside feel futuristic; plush leather and instantaneous climate control bring the comfort necessary in a truly luxurious SUV.
Because of these details, the 2021 Genesis GV80 is the best midsized luxury SUV.
10. 2021 Mercedes-Benz EQC: the most innovative EV SUV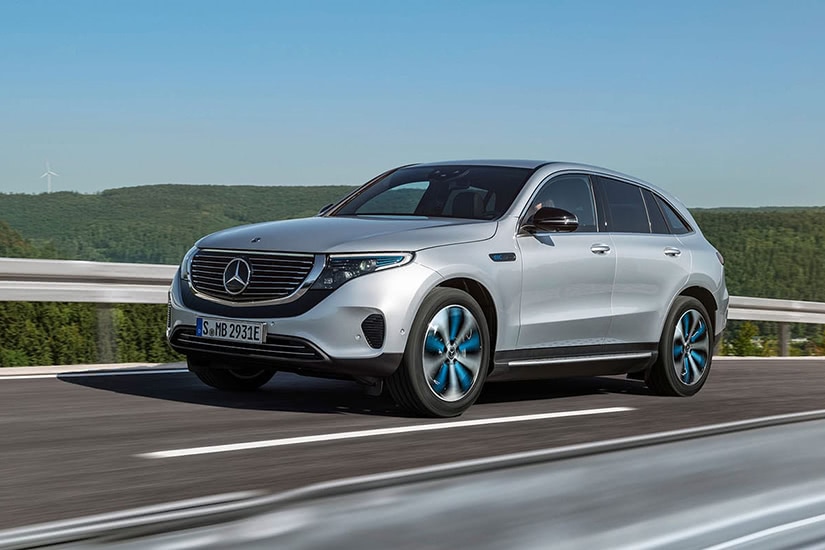 Joining the ranks of EV SUVs comes Mercedes-Benz's 2021 EQC: an updated version of their best-selling fifth-generation design. With upgraded styling, all-new driver assistance settings and features, and a high-tech touch-controlled steering wheel, every component of the EQC is engineered with performance and comfort in mind.
With specifications and pricing yet to be announced, we can only marvel at what has been revealed: an all-new Mercedes-Benz user interface guiding the infotainment system, the EQC Boost tech powering the eco-friendly battery pack, and capacitive detection directing a semi-autonomous driving system.
For its thoughtful details and interesting innovations, the 2021 Mercedes-Benz EQC is our pick for the most innovative hybrid SUV.
9. 2020 Lincoln Navigator: the best off-road luxury SUV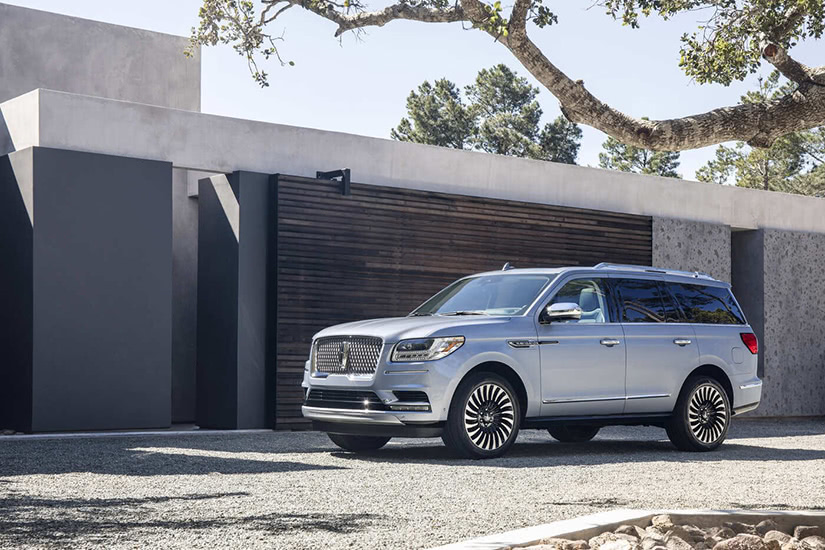 The Lincoln Navigator is receiving an all-new edit for 2020! The incredibly popular luxury SUV was so beloved that demand outstripped supply last year; Lincoln is capitalising on this with 2020's new Navigator—this time, with even more technological upgrades.
Power running boards. Heated, ventilated seats. A wireless charging pad. 'Phone-as-a-key' app-based entry. The upgrades for the 2020 Navigator don't stop with fun perks: with blind-spot detection, lane-keeping pre-collision alerts, pedestrian detection, 360-view cameras and more—this car is built to keep you safe, on and off the road.
With a priority on purposeful use of technology, the 2020 Lincoln Navigator also boasts impressive specs: 450 horsepower, 510 lb-ft of torque. It's our choice for the best off-road luxury SUV.
8. 2020 Alfa Romeo Stelvio: the best small luxury SUV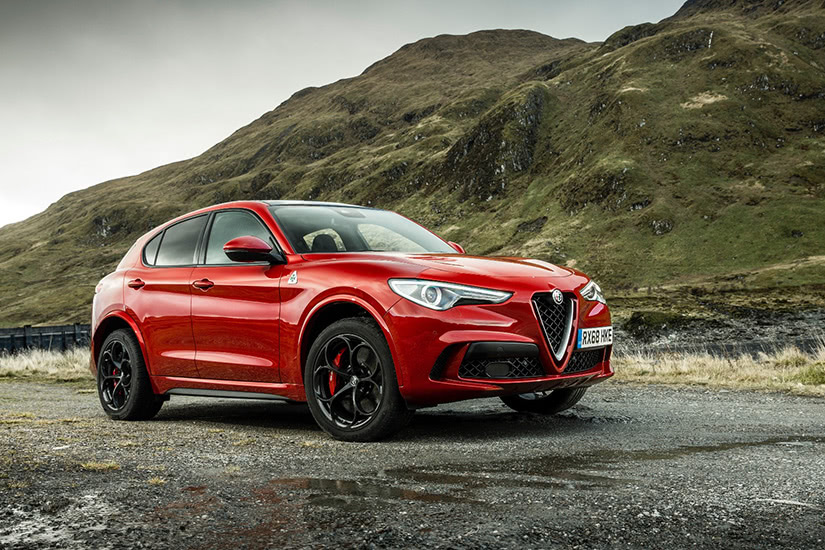 The Alfa Romeo Stelvio was initially marketed with the line 'Beauty Driven by Technology'; and, with this latest 2020 upgrade, it does seem that the technology has caught up with the gorgeous exterior design.
Featuring a completely rethought centre console with a leather-wrapped joystick, weighted control knobs, and optional wireless charging pad, the 2020 Stelvio brings in new tech with a large touch-screen infotainment system, with widgets to explain or modify every aspect of the car's performance.
With new safety upgrades as well, including the Active Driver Assistance package which can provide semi-autonomous driving, the Stelvio update looks beautiful and behaves as a modern SUV should: powerfully, safely, and indulgently.
The 2020 Alfa Romeo Stelvio is the best small luxury SUV.
7. 2020 Porsche Macan GTS: the most high-tech luxury SUV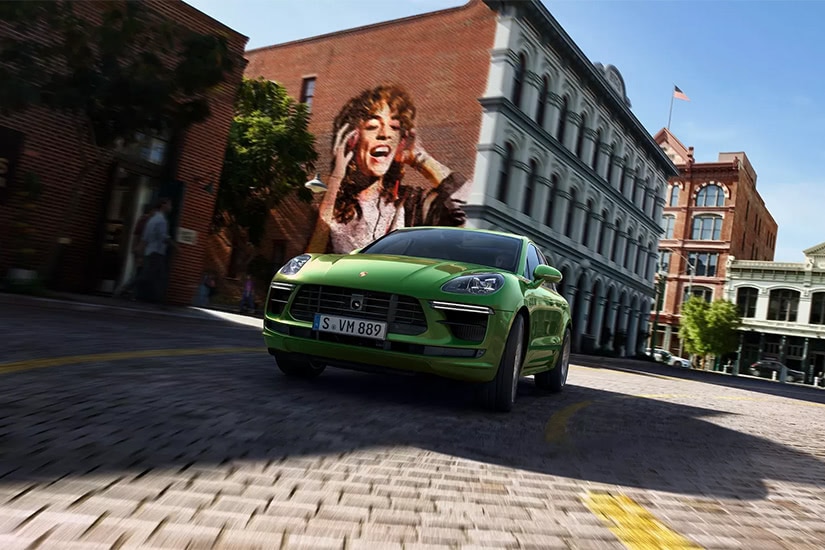 With incredible specs—375 horsepower, 383 lb-ft of torque, and a 7-speed dual-clutch transmission—the Porsche Macan is built to impress. Brushed aluminum trim and Alcantara cover every inch of the inside and outside; the luxury amenities inside include surround sound, inductive smartphone charging, Park Assist with 360 cameras, and a heated windshield.
Whether you're looking for eight-way power-adjustable sport seats or state-of-the-art carbon-ceramic brakes, the 2020 Macan is built to feel high-end. However, Porsche has set its sights even higher than creating our choice for the most high-tech luxury SUV.
In 2021, Porsche will be introducing an all-electric Macan with the same performance and luxurious details in an eco-friendly package.
6. 2021 Audi E-tron: the best fully-electric luxury SUV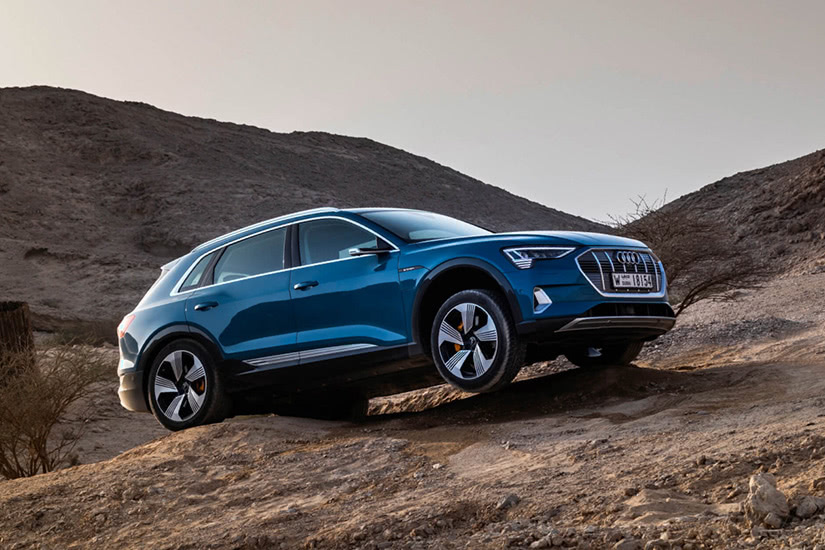 590 horsepower. 0-60mph in 3.5 seconds. These are impressive stats for any car—but for an all-electric SUV, these are incredible numbers. Audi makes the point with this 2021 release that fully electric cars can be just as comfortable, powerful, and convenient as any other.
One common electric car obstacle Audi has worked to overcome is battery capacity and recharge time. With the E-tron's 80% recharge in 20 minutes and Audi Wireless Charging capabilities, the German auto manufacturer is certainly making electric cars more attractive for daily use.
Featuring a range of over 250 miles, innovative MMI touch-response infotainment system, and a completely vegan-friendly luxury cabin, Audi is doing its part to make eco-conscious cars high-end and powerful. For these reasons, the 2021 Audi E-tron is our choice for the best fully-electric luxury SUV.
5. 2020 Lamborghini Urus: the fastest SUV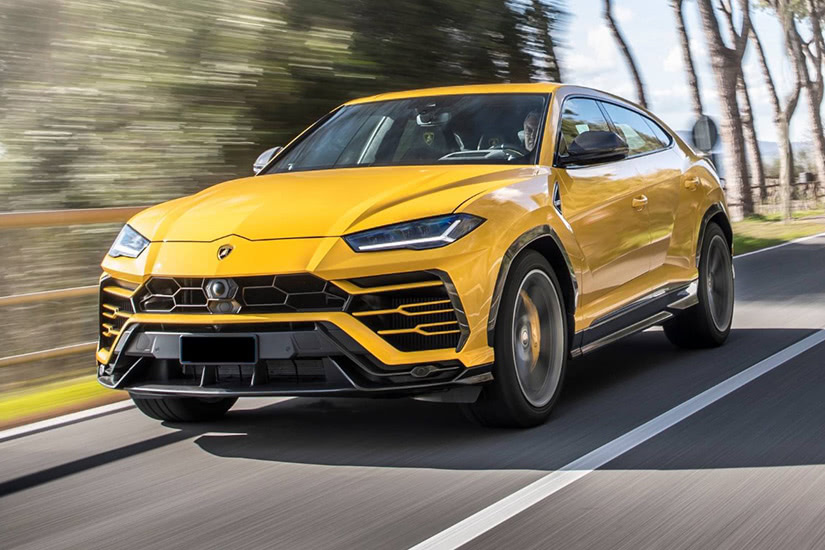 Perhaps to revive the spirit of the Lamborghini LM002—a decades-old made-for-military SUV from the historic brand, the all-new 2020 Lamborghini Urus blazes into today's luxury SUV market with a 4.0L twin-turbo V8. This gives it incredible power at 641 horsepower, propelling this SUV down the road from 0-60mph in a mere 3.6 seconds!
With proven off-road capability, massive wheels in angular wheel arches, and four quad mortar pipes, this Lamborghini is engineered to make a statement. Instant brand recognisability goes hand in hand with its upgraded performance; however, this Lamborghini also features soft-touch comfort details inside.
Hexagonal elements make you subtly aware that the interior is just as much a Lamborghini as is the exterior, while the rest of the cabin is endlessly customisable with inlaid wood, Alcantara, and leather options. The luxury feel can be enjoyed by four passengers—although taller ones may wish to sit up front!
The 2020 Lamborghini Urus is our choice for the fastest SUV.
4. Rolls-Royce Cullinan: the most expensive luxury SUV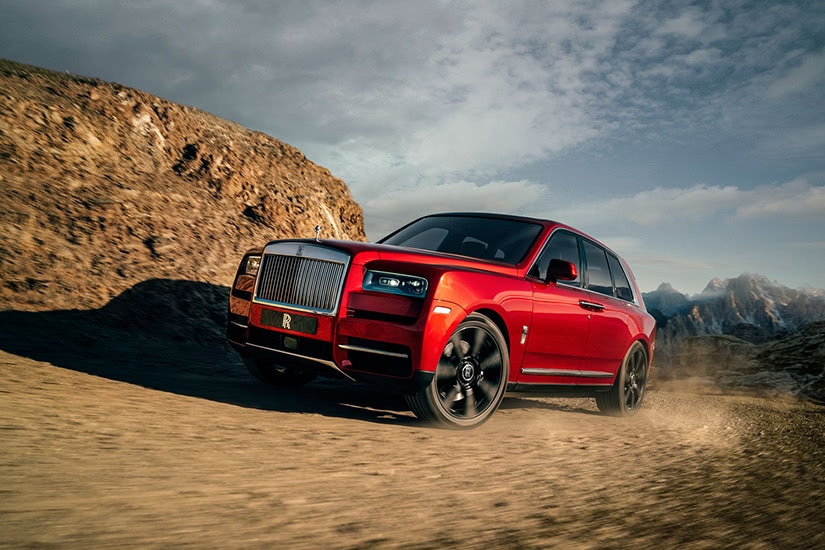 One of the most hallowed and historic names in auto manufacturing delivers majestic, thrilling power in the Rolls-Royce Cullinan with a 6.75L V12 engine. Effortlessly spitting out 563 horsepower while remaining exquisitely comfortable with responsive, seamless road handling, this SUV may just be—as it was marketed—without equal.
As the first SUV from the British luxury auto manufacturer, expectations were high for its performance and comfort-oriented details. Power-adjustable headrests, doors that automatically swing softly shut with a button: no expense has been spared in making the inside feel lush and high-end.
With a cabin that can be custom-built to match the exact specifications of the customer and an exterior which makes no mistake about a boldly-announced presence, the Cullinan is a beast of an SUV.
Featuring a power lift-gate, unique 22-inch wheels, endless colours for the trim, and a rip-roaring top speed of 155mph—the Rolls-Royce Cullinan is our pick for the most expensive luxury SUV of 2020.
3. 2020 Mercedes-Maybach GLS: the best large luxury SUV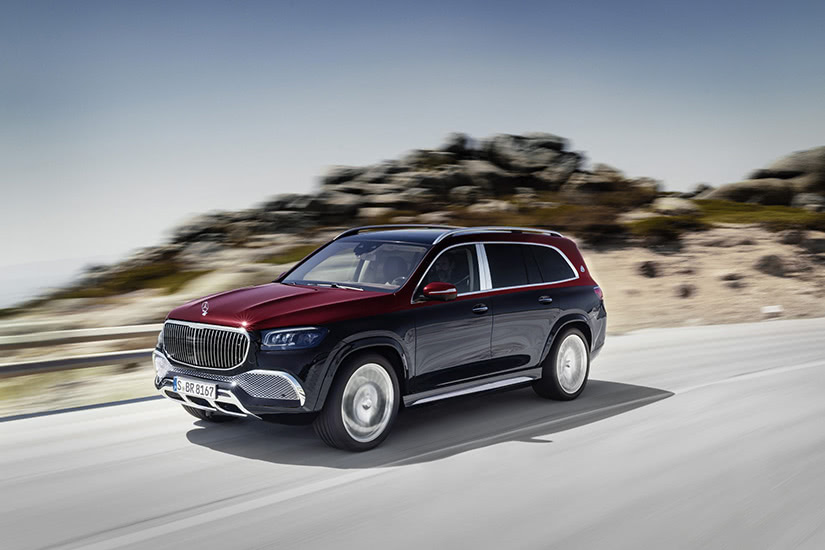 Featuring beautiful updates to its exterior such as a shiny new grille, chrome side air intakes, and durable underbody protection, the 2020 Mercedes-Maybach GLS is an SUV optimised for aesthetics without and comfort within. With bespoke 22-inch wheels and a choice of 8 tonal finishes, this model will undoubtedly make a good impression on the road.
However, it's the interior details that truly make this Maybach shine. The back row has been removed in this 2020 update, leaving the two passenger seats with a luxurious amount of legroom. There are fold-out tables, branded champagne flutes, and even a dedicated cabin fragrance to enjoy!
With a twin-turbo V8 4.0L engine providing 550 horsepower and 538 lb-ft of torque, this SUV brings comfort and power in one dynamic package. Because of this, we're happy to report that the 2020 Mercedes-Maybach GLS is the best large luxury SUV.
2. 2021 Aston Martin DBX: the most sporty SUV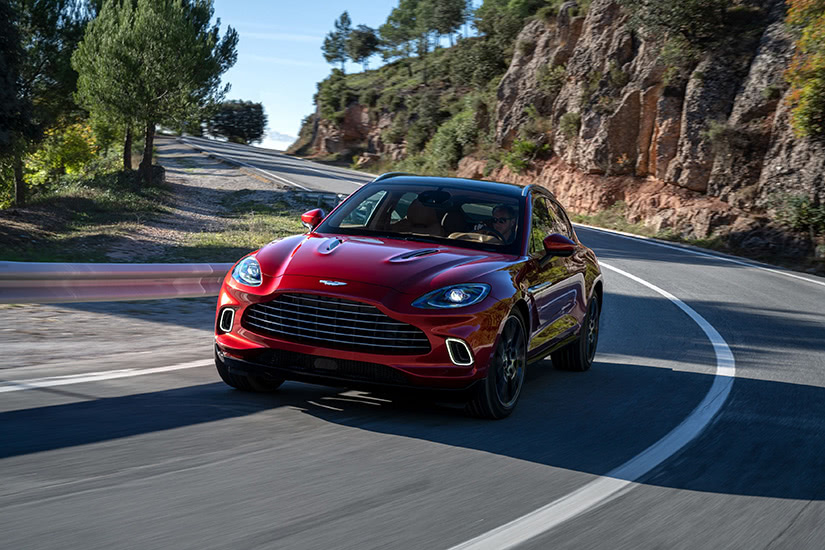 Aston Martin, an iconic, century-old luxury British marque within the auto manufacturing world, unveils its very first SUV this year—the Aston Martin DBX. The DBX could signal a new direction for Aston Martin: after the recent success of SUVs, Aston Martin is making a play for the lucrative market.
Even with an updated, boxier shape and new styling, the car is still unmistakably an Aston Martin. With the same 4.0-liter V8 engine as the Vantage and DB11, the DBX will boast 542 horsepower and 516 pound-feet of torque.
As an 'SUV with the soul of a sports-car,' according, to Aston Martin, the DBX offers intense acceleration (0-60mph in 4.3 seconds). Inside you'll find comfort to match its power without: The cabin is upholstered in full-grain leather, and the headliner and roof blind are 100% Alcantara.
The 2021 Aston Martin DBX is the most sporty SUV.
1. 2020 Mercedes-Benz GLE Plug-in Hybrid: the best economy hybrid SUV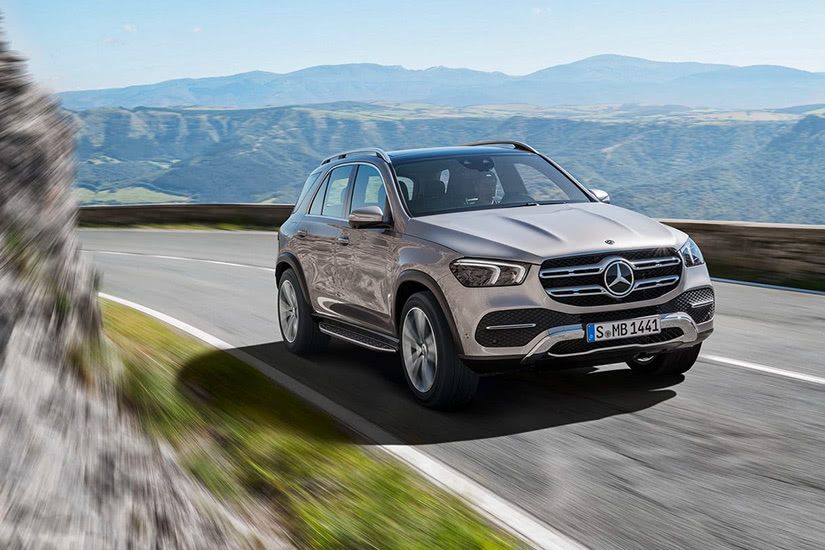 The popular GLE has been completely redesigned for 2020, and now it's a hybrid—joining the wave of sustainable eco-cars shaping the future auto industry.
With a six-cylindre engine and EQ Boost system, an advanced suspension and new infotainment modules, the GLE offers a mixture of comfort and technology not seen elsewhere in the luxury SUV market.
Its spacious interior allows for three rows of seating; its exterior features all-LED headlights and integrated roof rails and spoilers.
362 horsepower and 369 lb-ft of torque power the GLE, giving it an acceleration of 0-60mph in 5.5 seconds. With all-wheel drive and an off-road mode, Mercedes-Benz' 2020 GLE update is our pick for the best economy hybrid SUV.
What makes an SUV an SUV?
The acronym SUV stands for 'Sport Utility Vehicle', and the concept is simple: SUVs are a combination of passenger road-based vehicles and more rugged, adventure-worthy off-roading automobiles. With an SUV, you can expect the convenience and durability of a car meant to be used every day and the performance and power of a thrill-seeking drive.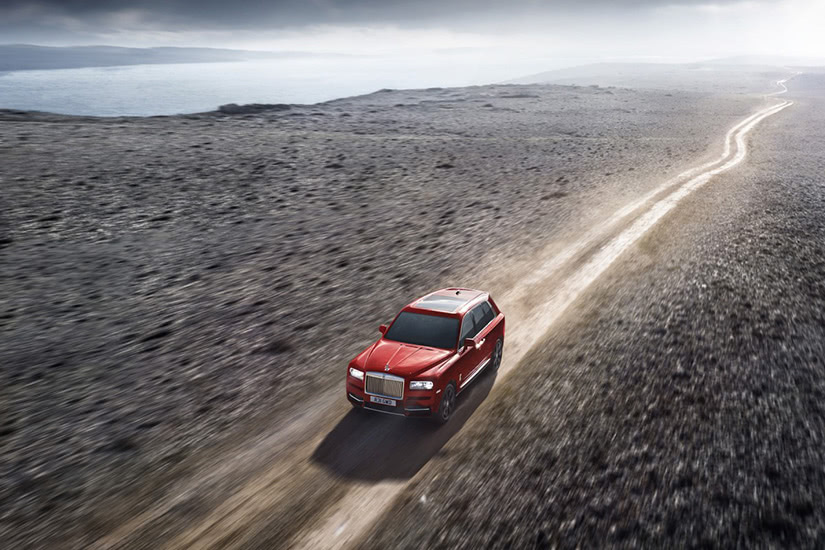 What makes it a luxury vehicle?
The difference between a standard SUV and a high-end one lies in the materials and technology used and represented, the lineage, story, and pedigree of its manufacturer, and the scarcity of models made. The rarest models from the most fabled auto houses are considered true works of art!
High-end materials such as performance carbon fibre, hand-stitched leather, and custom silks and alloys are often featured in luxury SUVs. In addition, the resources available to the manufacturers of luxury automobiles often grant them the ability to pack high-end vehicles with every innovative tech accessory on the market.
Increasingly, the cabins of luxury SUVs are places one might actually want to spend time in, with champagne refrigerators, infotainment systems, tables, legroom, and more!
Finding the best SUV for your lifestyle
With the wide range of luxury SUVs on the market, you're sure to be able to find a model which matches your precise needs. Below, we've listed a few thoughts you may wish to consider while you're looking for the best car for you!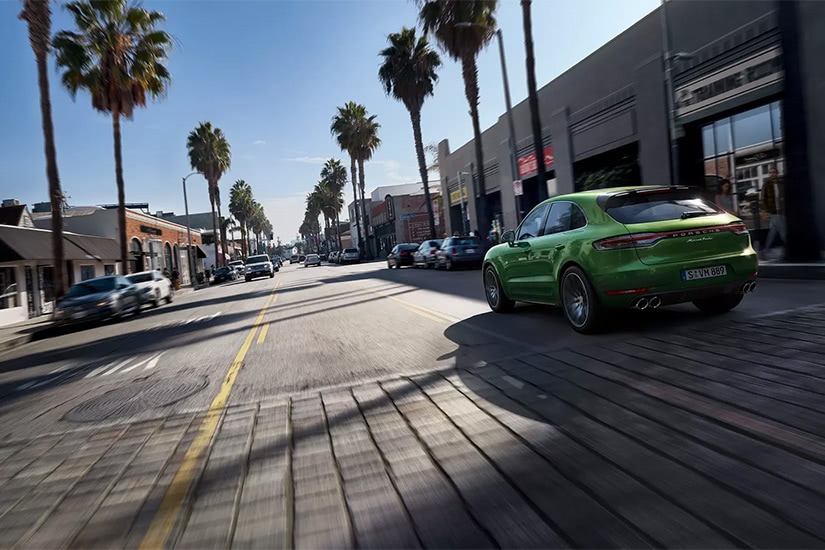 Budget: The prices on luxury SUVs range from $37,595 for the 2020 Mercedes-Benz GLB all the way up to nearly ten times that price for the Rolls Royce Cullinan at $325,000! Each of these cars are well worth their price tag, but the differences in price point will affect which car is naturally the best luxury SUV for you.
Lifestyle: While each of these SUVs are comfortable and powerful, each has its own strengths which you can use to tailor your decision to your lifestyle.
For example, think about the types of excursions you'll be planning in your new vehicle. Will you have passengers—particularly, children? Will you be driving off-road often? Will you require trunk-room or specific add-ons? These answers can help guide you to the SUV best suited to your life.