Nothing can predict sales and future growth for a luxury brand quite as well as its popularity online right now. That's why we've analysed how the world's top luxury brands are ranking online and what's making them so popular among affluent consumers in 2019.
Because the share of online interest is a reliable indicator of future sales, we expect the luxury brands that made our top 15 to show strong performances at the end of the year. Every luxury brand on our list is enjoying significant customer attention. They each drive substantial online conversations across social media channels and search results. They are at the centre of what matters to modern affluent consumers and influencers.
Why stopping at 15, you may ask. Because after number 15 on our list, the attention that the other luxury brands were receiving dropped significantly. You'll see that even within the top 15, the top 5 brands alone are already capturing more than 60% of the affluent consumers' attention. Consumer's interest is indeed highly concentrated at the top of our list.
How do we estimate the online popularity of a luxury brand? We took into account a combination of brand value, search share of voice and social media conversations to create this list. You can read more details about our methodology and data sources at the end of this article.
In this article, you will discover which luxury brands are the most talked about and sought-after online in 2019. You'll also see the results of their marketing efforts in terms of consumer engagement and brand awareness. We highlight particularly noteworthy marketing campaigns and successful new product launches that help explain their current popularity.
The top 15 most popular luxury brands online in 2019
Questions? See our methodology, definitions and sources at the end of this article.
1. Gucci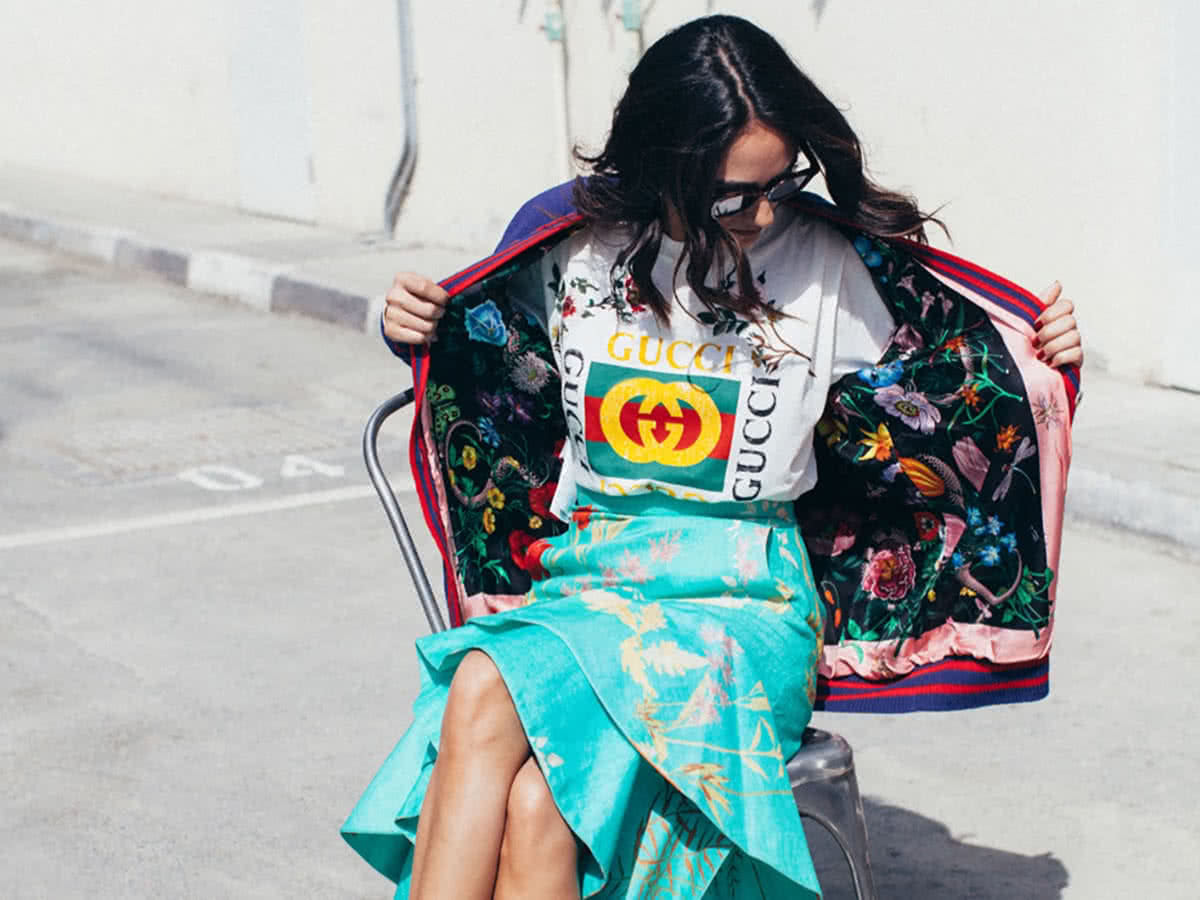 Gucci ranks number one on our list of the most popular luxury brands of 2019, well ahead of all its competitors. It's no surprise really — sales and market share are up for the luxury fashion brand. Affluent millennials love the Italian brand. Gucci's hashtag mentions across digital platforms outsize all other luxury fashion brands worldwide.
Gucci has consistently produced some of the most avant-gardes and engaging social media campaigns of the year, experimenting with creative formats and collaborations (from #GucciGram to #TFWGucci).
The Gucci brand has been rejuvenated with a modern look and innovative digital marketing initiatives led by CEO Marco Bizzari and creative director Alessandro Michele.
Said to have "cracked the luxury code with Millennials" as evidenced by its revenue, Gucci is trying to "redefine modern luxury fashion" with its socially-conscious approach to marketing, innovative digital initiatives and maximalist aesthetic that seems to be "Made for Instagram." Gucci's vibrant designs and signatures (such as bold florals, clashing prints, snake graphics and green and red stripes) have become highly coveted and fuel Gucci's high online engagement rates.
An influencer's favourite, Gucci's accessories such as their Princetown slippers, designer sneakers and the GG logo belt have struck a chord with the younger affluent generations and have taken social media by storm.
The brand also appointed a "committee" of millennial digital natives, allowing it to better engage with the coveted younger generation. Millennials make up more than half of Gucci's customers.
One of the fastest-growing luxury brands in the world when it comes to brand value, Gucci is also the most searched fashion brand in the world on Google in 2017 and 2018.
Gucci is owned by fashion conglomerate Kering, which is controlled by French billionaire Francois Pinault.
Website: www.gucci.com
Most popular Gucci items online
When searching for Gucci online, people most often looked for the following products:
Gucci belt
Gucci flip flops
Gucci shoes
Top Gucci items for women
Top Gucci items for men
Online interest for Gucci over time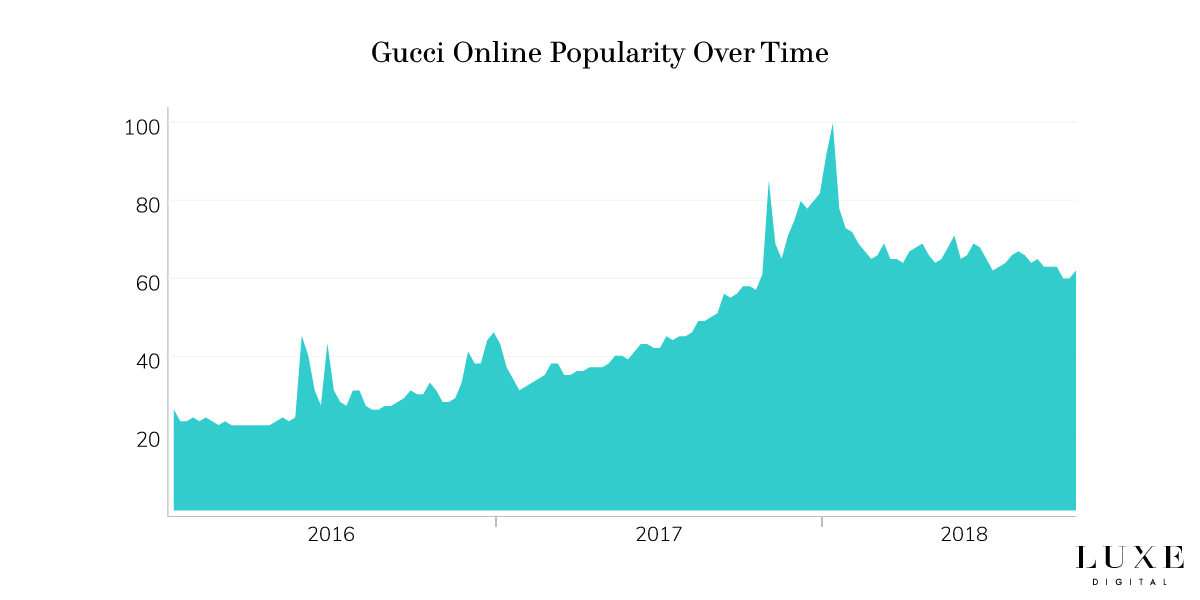 2. Chanel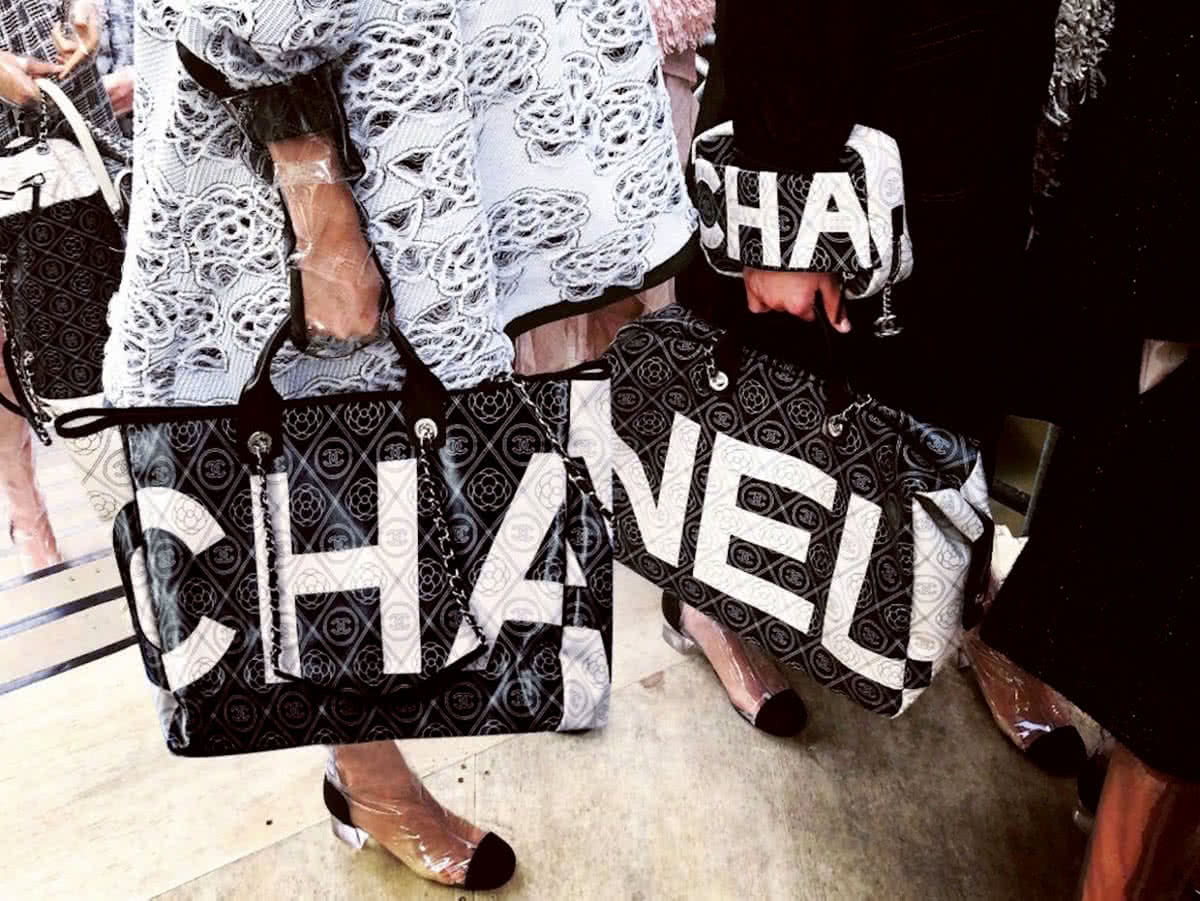 French couture house Chanel ranks second on our list but is only number 87 on Forbes list of the top 100 most valuable brands in 2019, with an estimated brand value of $8 Billion.
Interestingly, despite its minimal e-commerce adoption, Chanel has been investing successfully in other areas of digital. Chanel is leading in digital luxury storytelling with thumb-stopping visuals and engaging videos that drive interest cross-platform —  from narrative-led, celebrity-driven campaigns to behind-the-scenes and tutorial-based content.
Reminding affluent consumers of the brand's long history, the #InsideChanel series takes viewers into the world of Chanel since the birth of Gabrielle Chanel in 1883.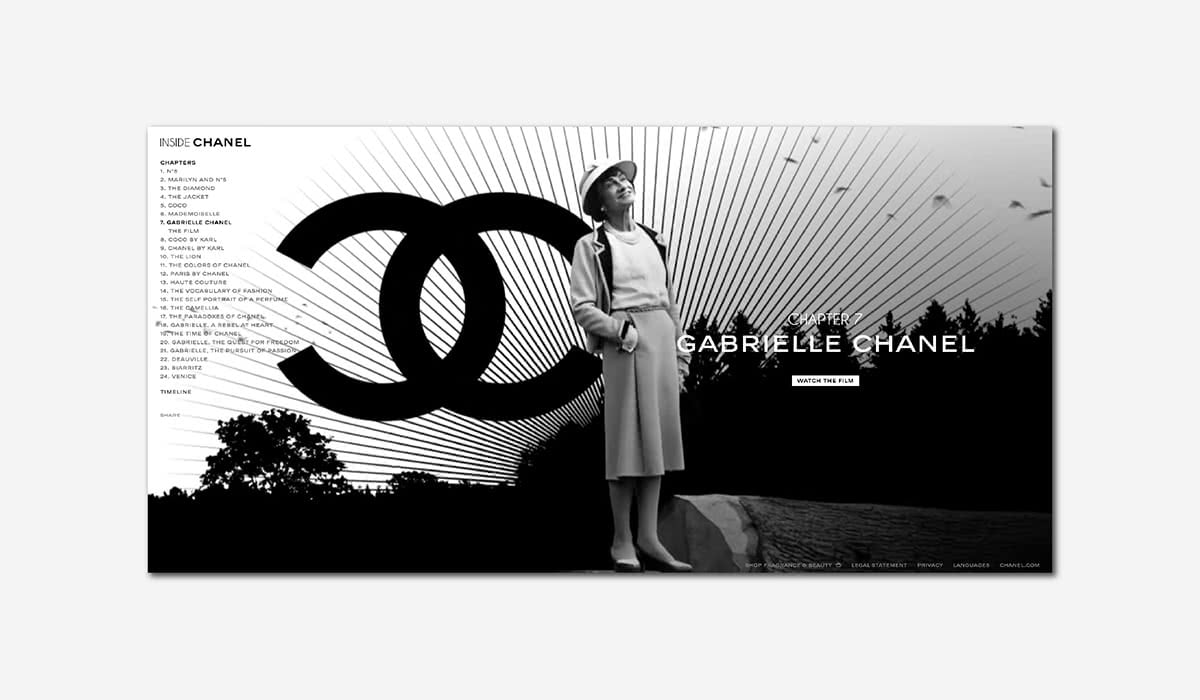 Chanel remains a privately held company owned by Alain and Gerard Wertheimer, grandsons of Pierre Wertheimer, who was an early business partner of Coco Chanel. The product range includes clothes, fragrances, handbags and watches. The brand is most famous for its "little black dress", the Chanel No. 5 perfume and the Chanel Suit. Karl Lagerfeld joined Chanel as its creative director in 1983 and continues in the role today at 83 years old.
Website: www.chanel.com
Most popular Chanel items online
When searching for Chanel online, people most often looked for the following products:
Coco Chanel
Chanel bags
Bleu de Chanel
Online interest for Chanel over time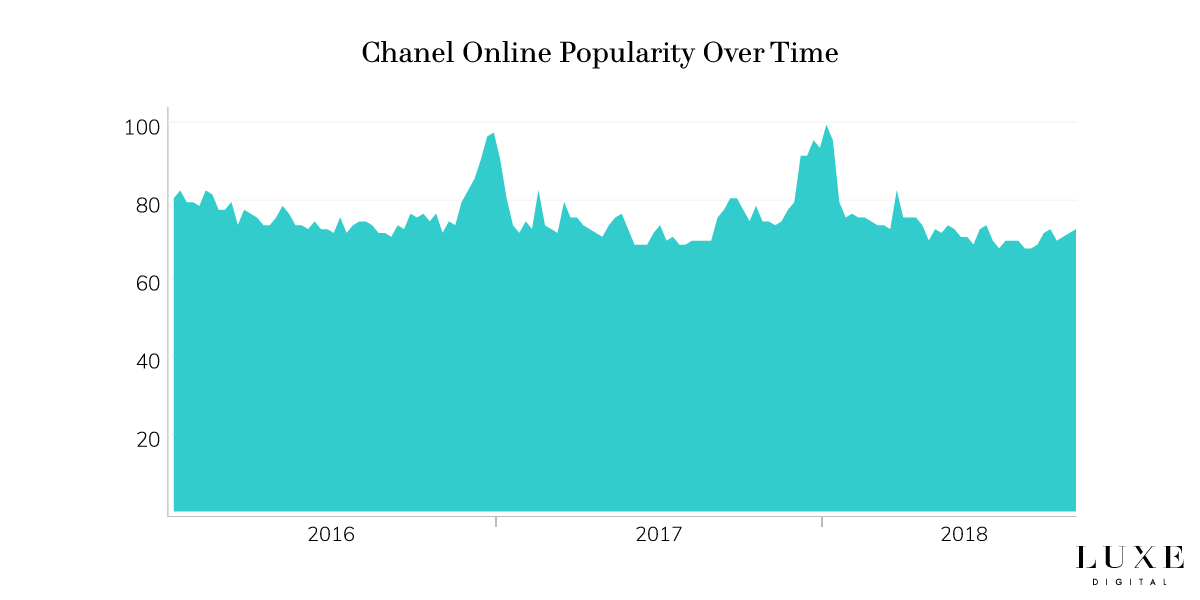 3. Louis Vuitton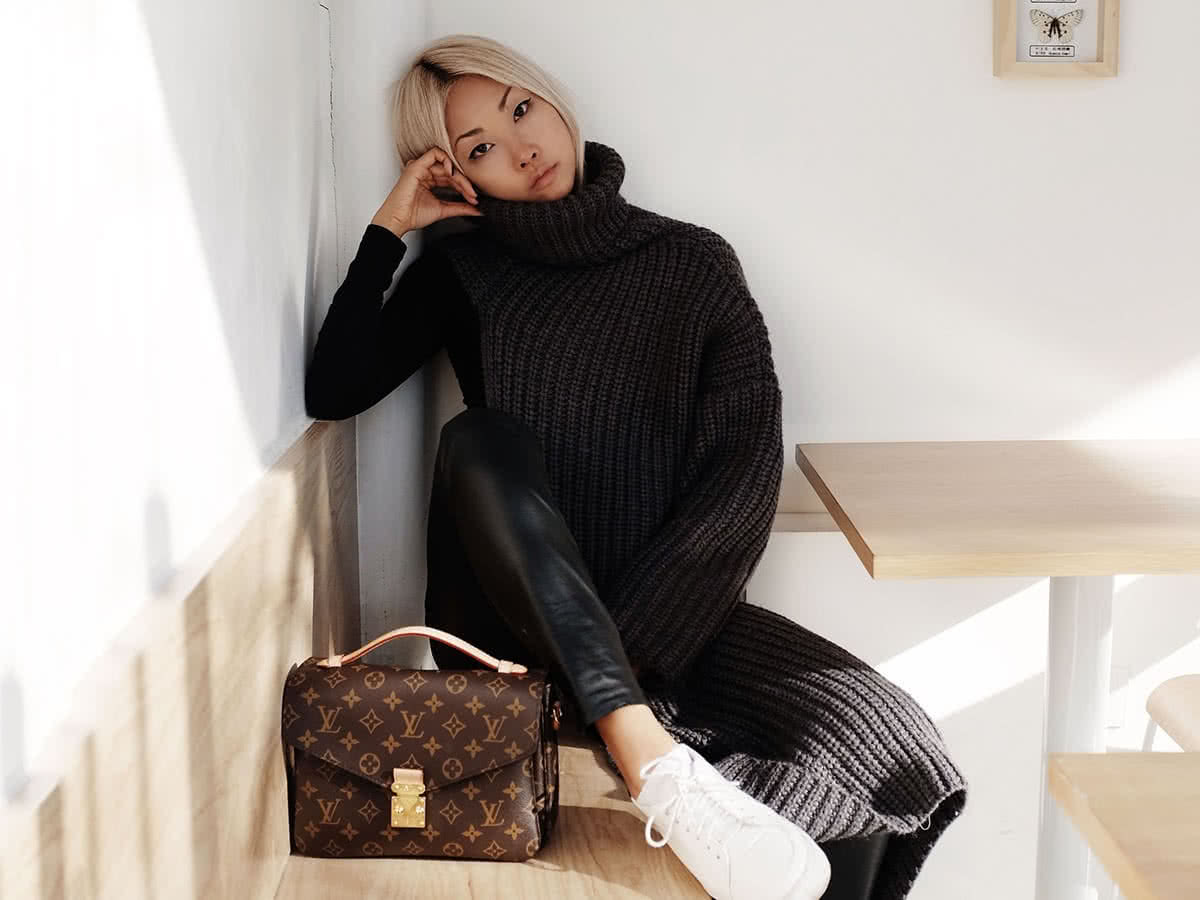 Famous French luxury house Louis Vuitton, or LV, ranks number three on our list of the most popular high-end brands online. The popularity of the brand has particularly grown after they announced that famous streetwear and digital-powered designer Virgil Abloh would become their new menswear Artistic Director.
Louis Vuitton's much-hyped collaboration with New York cult streetwear brand Supreme (with an intensely loyal following) drove an increase in brand searches across a more diverse audience, helped connect with the most coveted Millennial luxury shoppers and opened up a new market of untapped customers.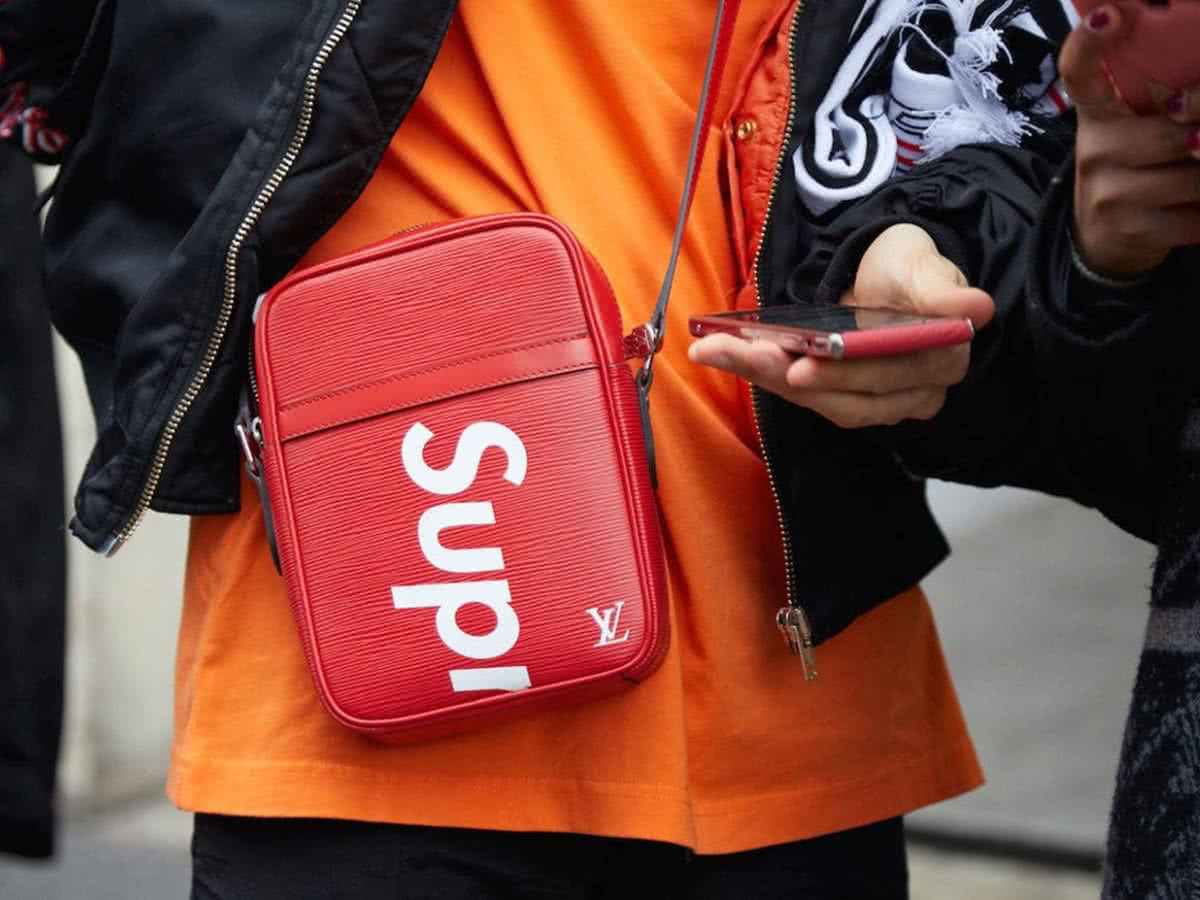 The value of the Louis Vuitton brand is estimated at $33.6 Billion in Forbes' 2018 most valuable brands index. It's the highest-ranking luxury brand on their list.
Website: www.louisvuitton.com
Most popular Louis Vuitton items online
When searching for Louis Vuitton online, people most often looked for the following products:
Louis Vuitton belt
Louis Vuitton bags
Louis Vuitton wallet
Online interest for Louis Vuitton over time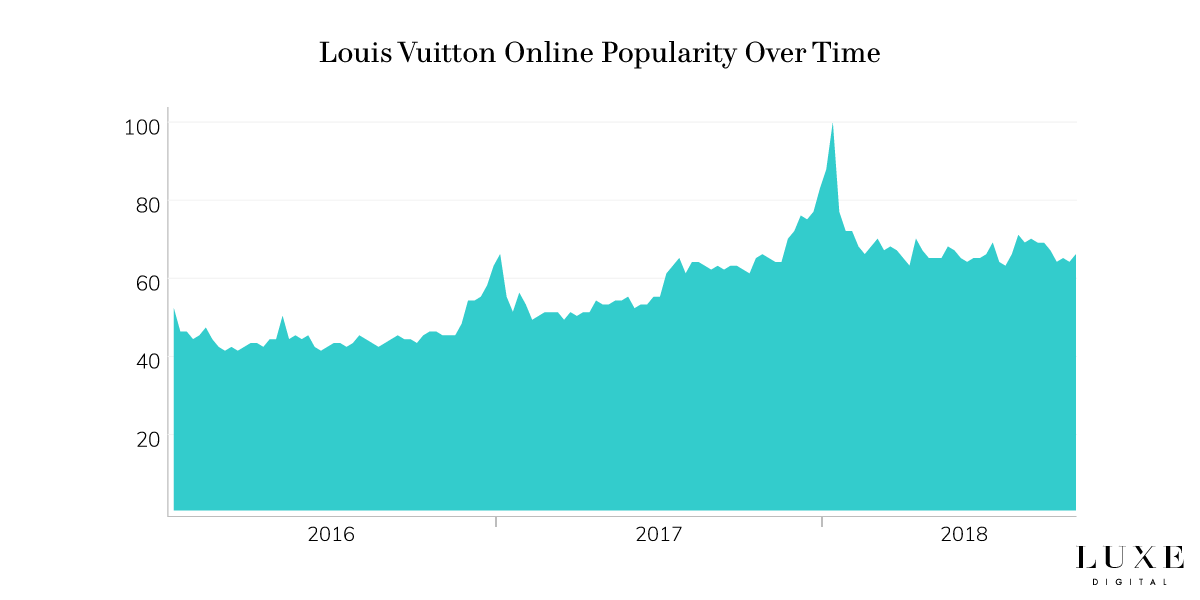 4. Hermès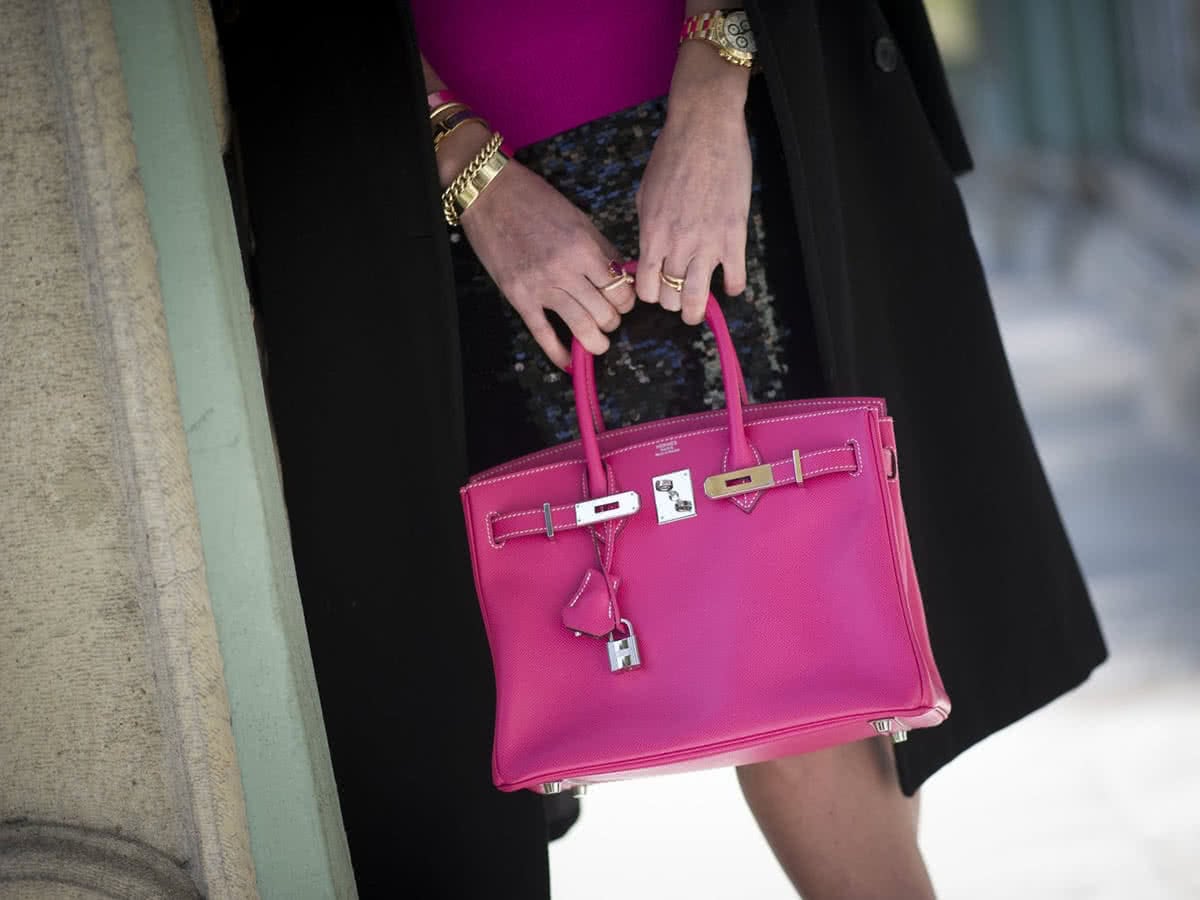 Headquartered in Paris, France, privately held French luxury house Hermès ranks number four on our list. Offline, Hermès enjoys the constant popularity of some of its timeless classics, such as the very sought-after Birkin bag.
Online, Hermès is, finally, cranking up its e-commerce strategy and recently completed the rollout of its new website internationally.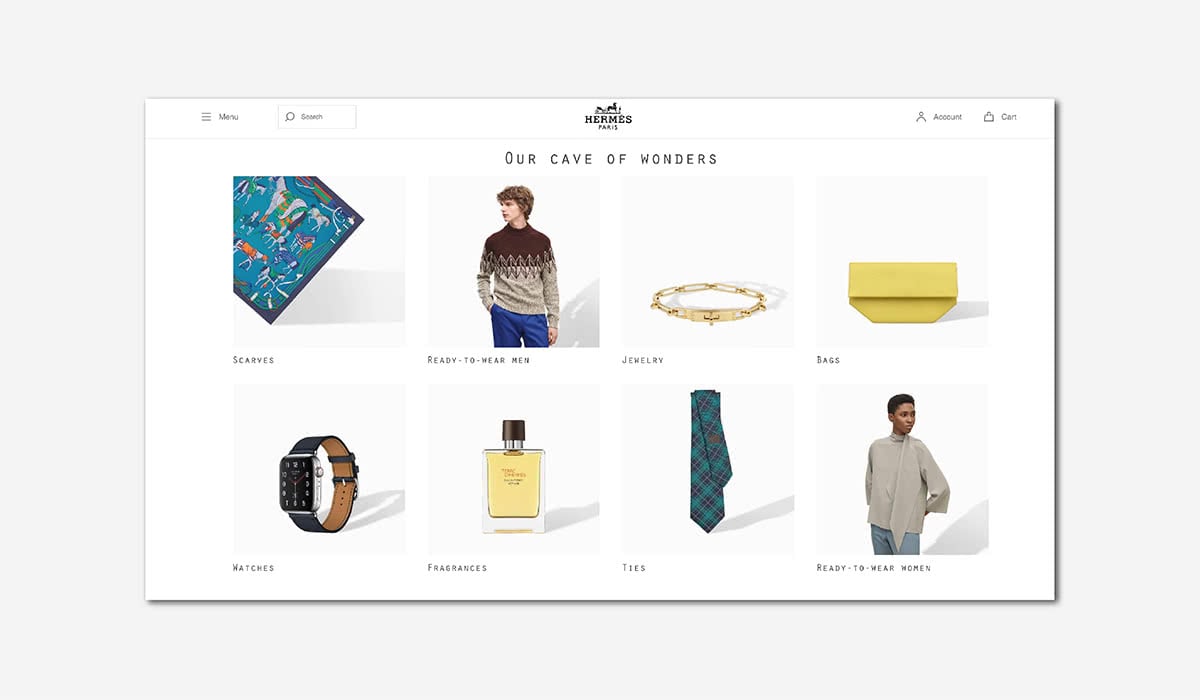 Conceived and designed with an omnichannel approach, the "digital flagship", as Hermès defines it, pairs content and commerce. The new Hermes.com is rich in editorial content (such as behind-the-scenes or a look at its made-to-measure know-how), offers a user-friendly interface, is easy to navigate, and features an e-store with an extensive array of Hermès's products, from ready-to-wear to leather goods, silk scarves, watches, and more.
Hermès is firmly on board with the rising and more widely accepted notion that affluent consumers are willing to purchase luxury products online.
You will not find the Birkin and Kelly bags on the e-store though, as they must still be purchased in-store. But that has everything to do with demand and nothing to do with the expensive price tag.
Website: www.hermes.com
Most popular Hermès items online
When searching for Hermès online, people most often looked for the following products:
Hermès belt
Hermès Birkin bag
Hermès scarf
Online interest for Hermès over time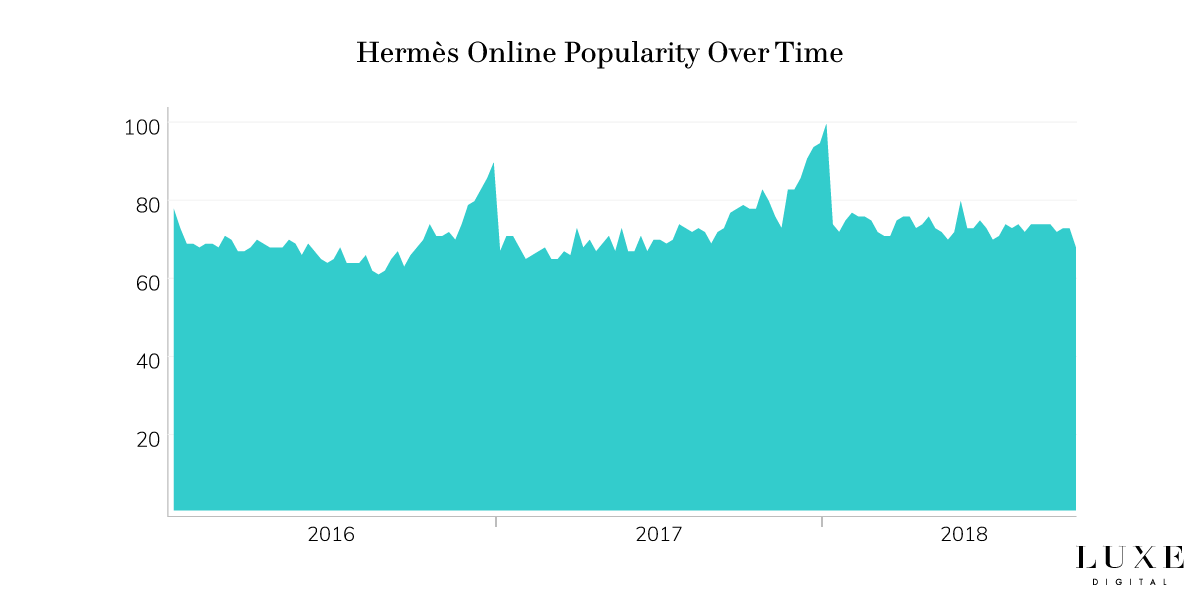 5. Rolex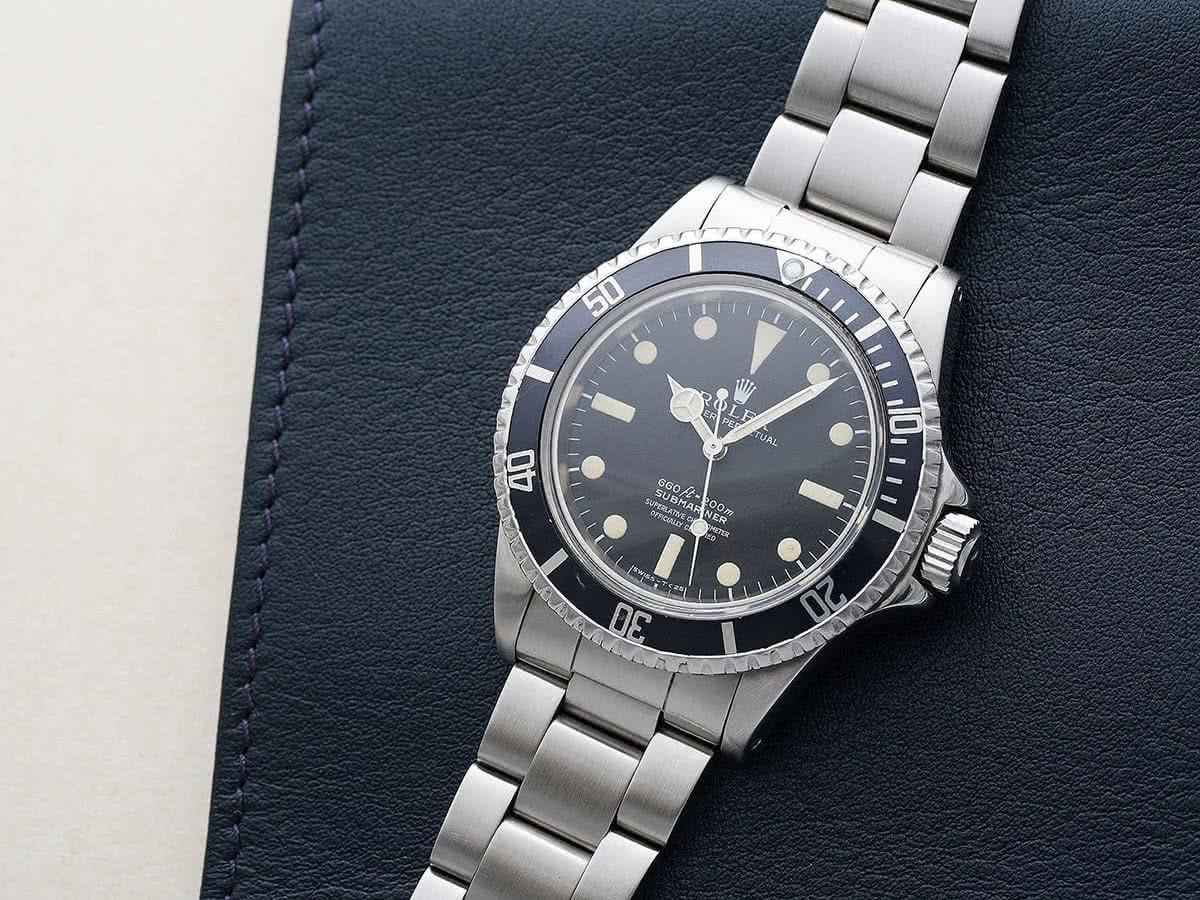 Rolex takes the fifth place on our list. The world-renowned luxury watch company is also featured on Forbes top 100 most valuable brands in the world, taking spot 71 with an estimated brand value of $9.3 Billion.
New watch models announced during the annual Baselworld conference at the beginning of the year drove most of the conversations around Rolex online. A refresh of the Oyster Perpetual GMT-Master II, new dial designs for the Oyster Perpetual Datejust 36 and the Oyster Perpetual Datejust 31, and the new combination of rose gold and sapphires and diamonds for the Rolex Daytona went viral across watch aficionados.
In 2019, Rolex successfully managed to tap into the affluent Millennial consumers' aspiration to purchase traditional luxury mechanical watches.
Rolex has a solid brand presence in the world of sports with endorsements in golf, motorsports, tennis and yachting. Some of the world's most famous athletes advertise for Rolex watches including Tiger Woods, Roger Federer, Lindsey Vonn and Phil Mickelson.
See the top 15 most expensive Rolex in our ranking of the high-end mechanical watch.
Website: www.rolex.com
Most popular Rolex items online
When searching for Rolex online, people most often looked for the following products:
Rolex Submariner
Rolex Daytona
Rolex Oyster Perpetual
Online interest for Rolex over time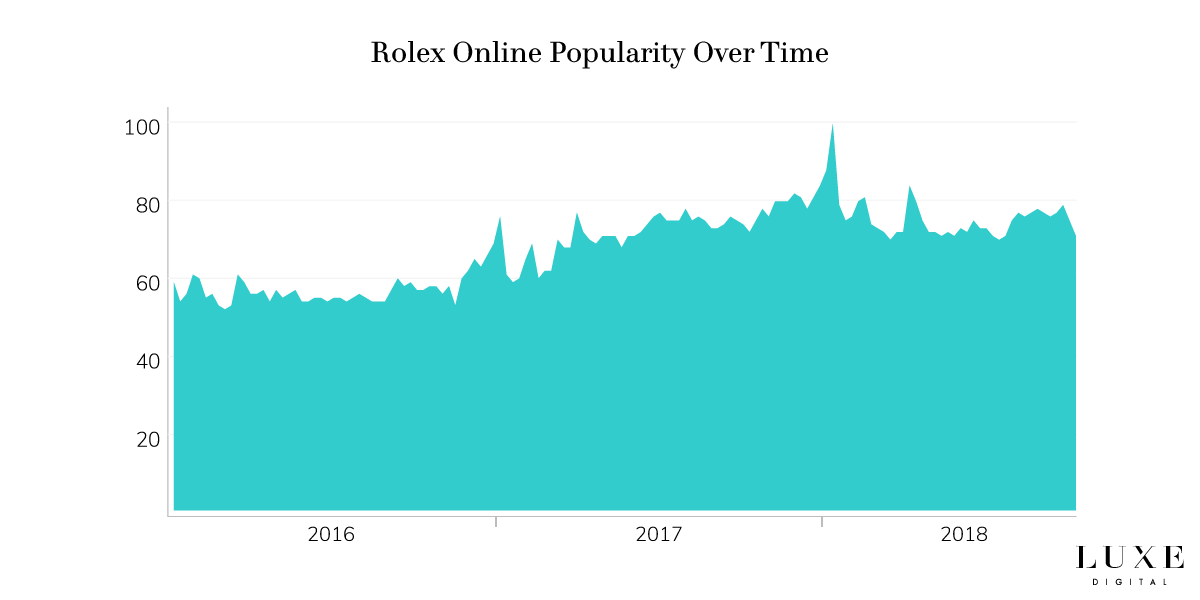 6. Tiffany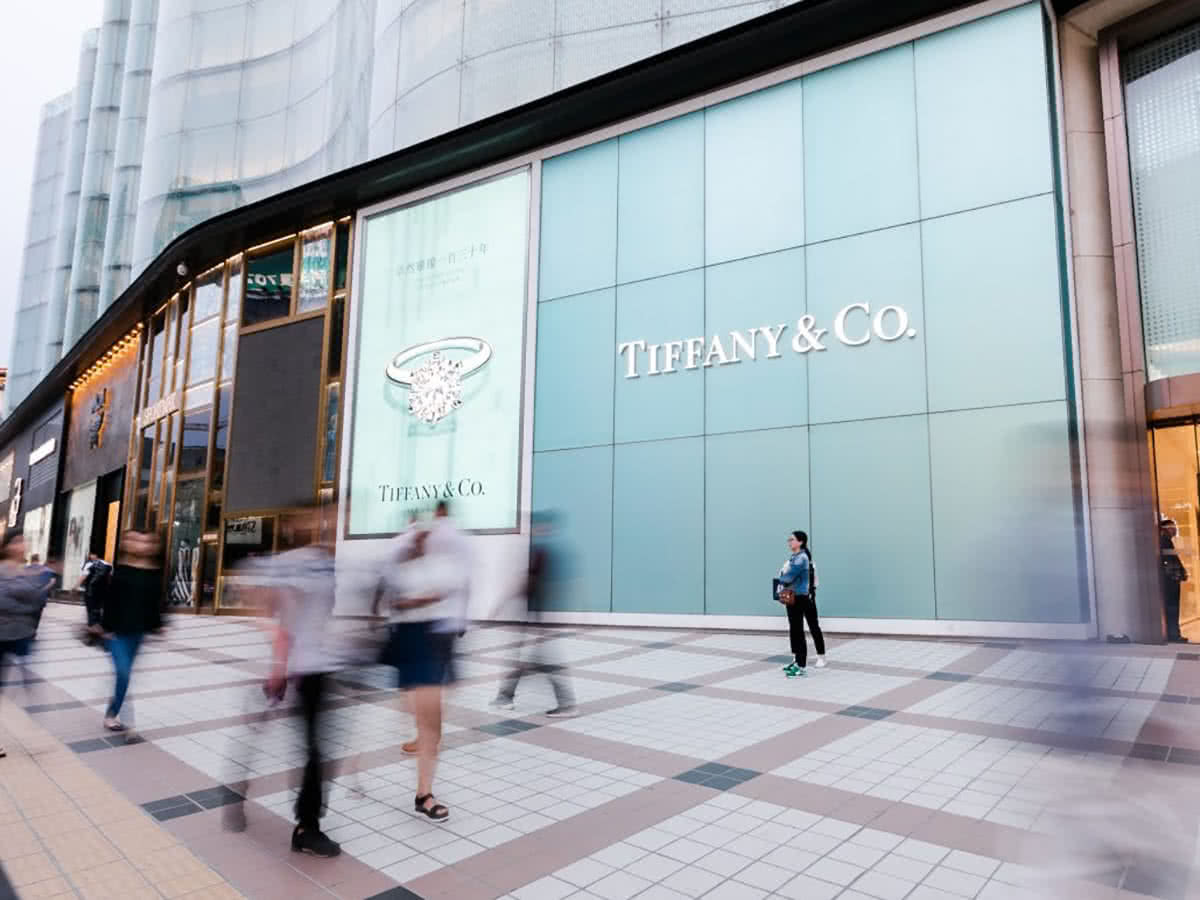 American high-end jewellery brand Tiffany & Co. takes the sixth place of our ranking of the most popular luxury brands online. Their product range includes jewellery, crystal, stationery, water bottles, fragrances, and watches.
Tiffany started to sell a selection of styles online in collaboration with Net-a-Porter (the first retailer to sell Tiffany online, outside of its own channels) to reach a new generation of customers.
In an effort to appeal to Millennials and move from its perception as a gifting brand to a self-purchasing brand, Tiffany, is tapping on young faces like Elle Fanning, Lady Gaga and Zoe Kravitz to makeover its campaigns. Tiffany gained a lot of attention in 2018 with their popular ad campaign featuring actress and fashion model Elle Fanning.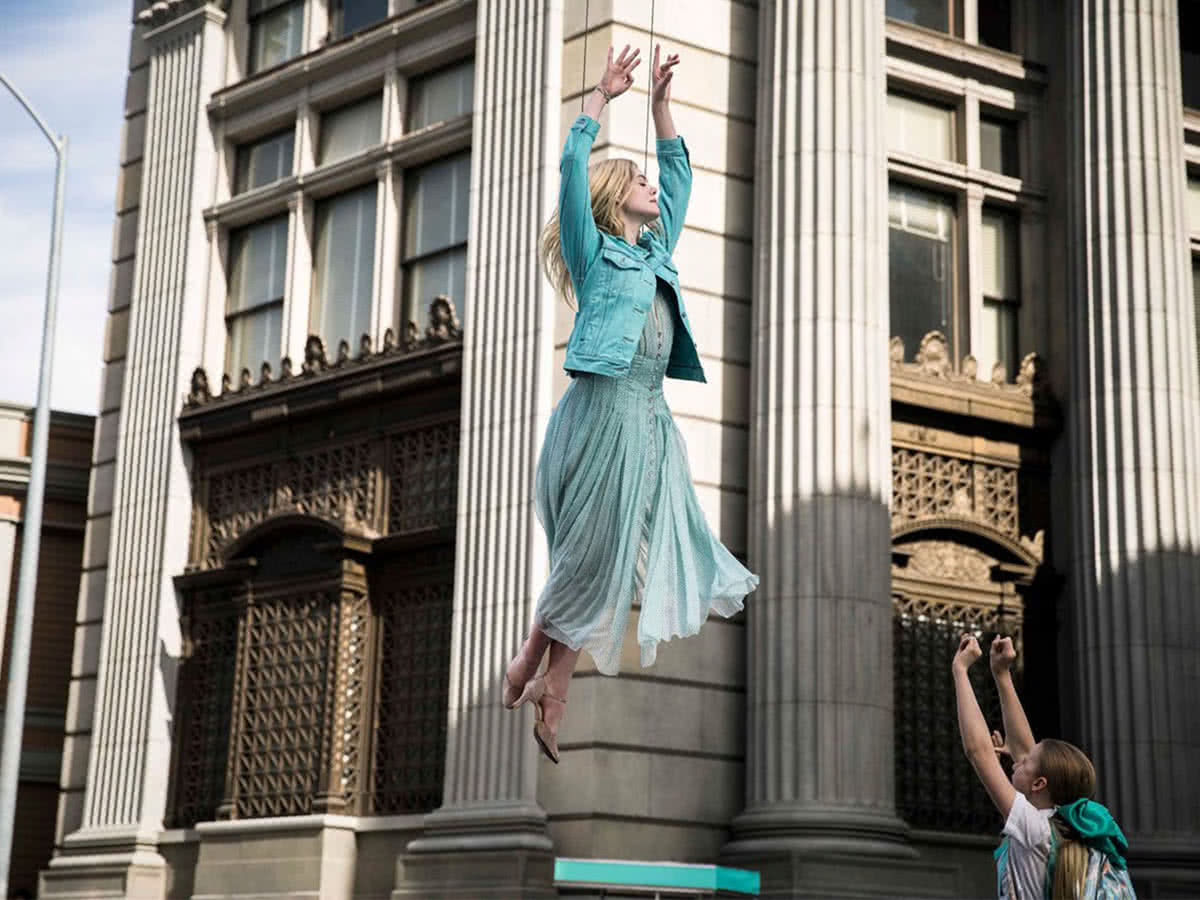 Tiffany earned 1st rank in L2's Digital IQ Index: Watches & Jewelry 2019 thanks to its investment in digital initiatives.
Tiffany performs really well on social media, especially Instagram where it is often quick to embrace new features such as Stories and polls.
Tiffany also has best-in-class product pages on its website, strong organic Google search visibility and strong omnichannel capabilities on mobile.
Website: www.tiffany.com
Most popular Tiffany items online
When searching for Tiffany online, people most often looked for the following products:
Tiffany rings
Tiffany necklace
Tiffany bracelet
Online interest for Tiffany over time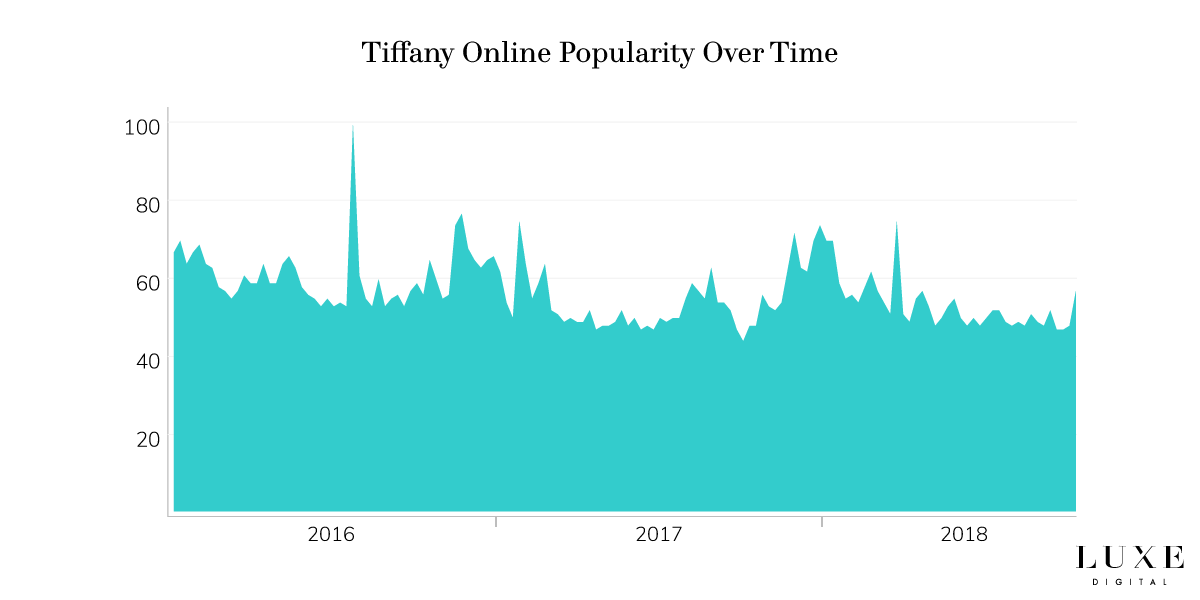 7. Dior
Christian Dior SE, commonly known as Dior, is a French luxury goods company. Dior takes the seventh place on our list thanks to its exclusive collections and premium beauty product line.
Maria Grazia Chiuri, who became the creative director of the French luxury brand in July 2016, brought a Millennial-friendly approach to Dior. Her famous "We Should All Be Feminists" statement t-shirt and the social media-friendly "J'adior" branding among kitten heels and bags attracted huge attention on Instagram. Dior was labelled as Instagram's most buzzed-about fashion brand of 2017.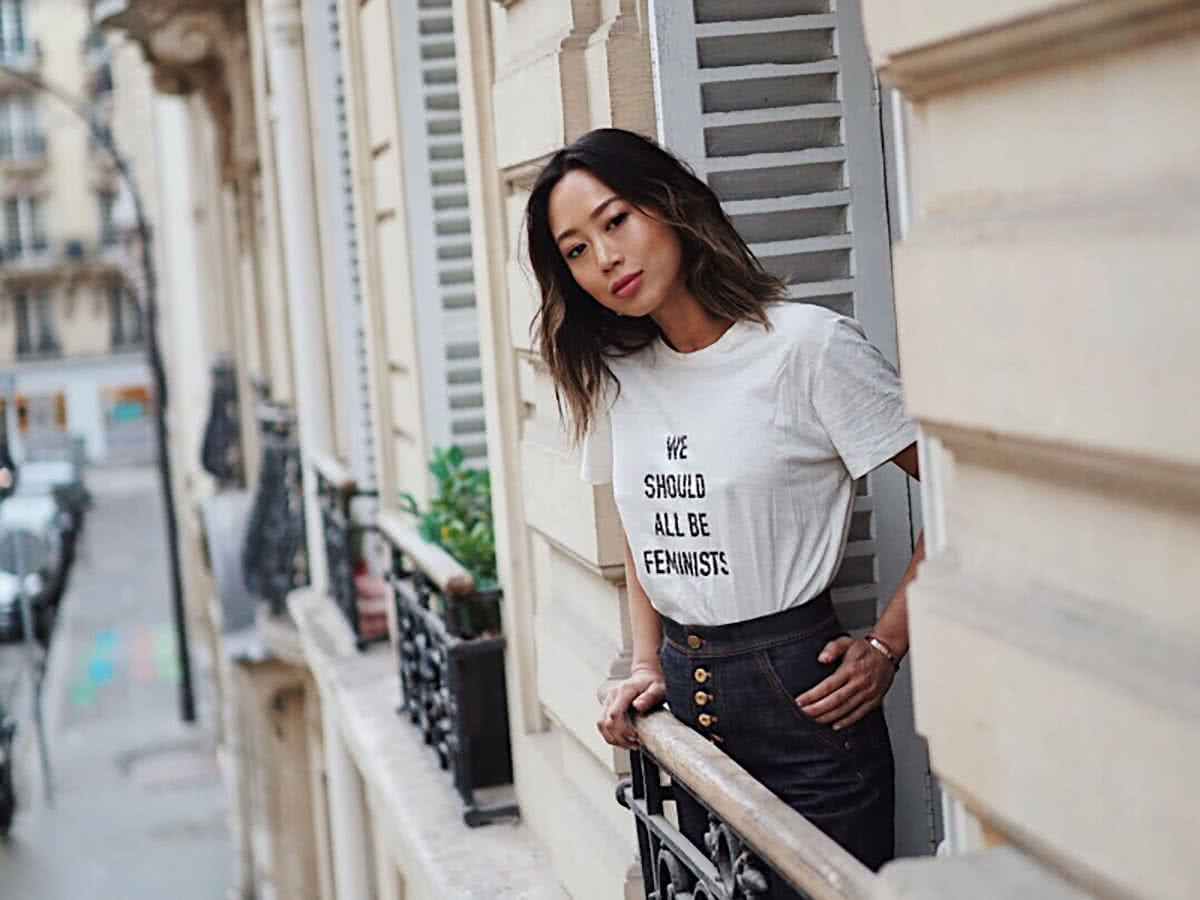 Previously reluctant to invest in Direct-to-Consumer e-commerce, Christian Dior is now focusing on omnichannel retail and online growth. In April 2018, Christian Dior Couture has appointed Jens Riewenherm as Chief Digital Officer to help bring the luxury shopping experience online.
Website: www.dior.com
Most popular Dior items online
When searching for Dior online, people most often looked for the following products:
Dior Sauvage
Dior sunglasses
Dior beauty
Online interest for Dior over time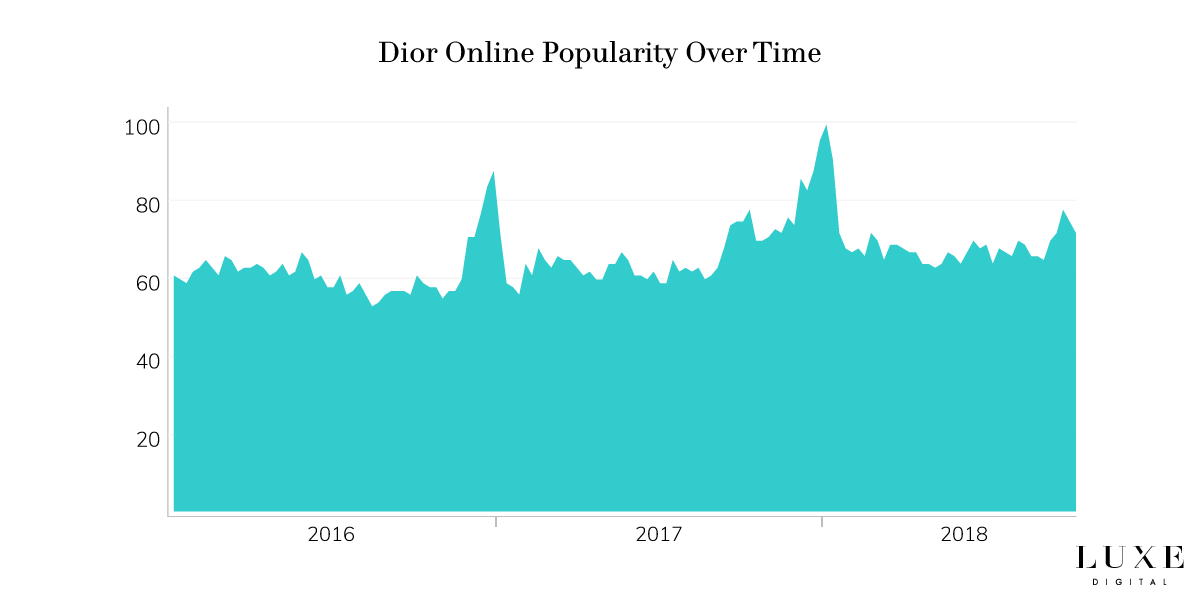 8. Armani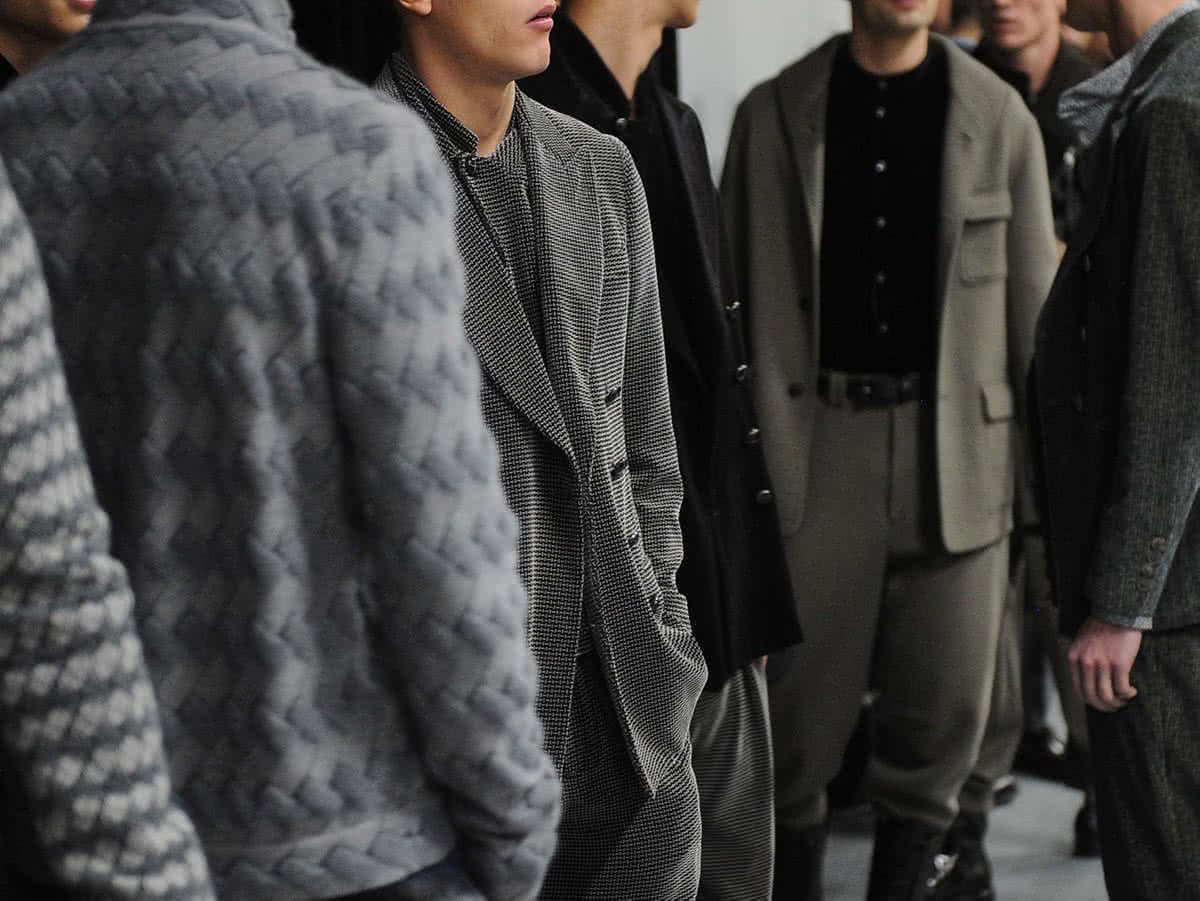 Armani is a famous privately-owned Italian luxury fashion house founded by Giorgio Armani in 1975. The luxury fashion brand offers a broad range of fashion products – from leather goods and ready to wear, to watches, shoes, jewellery, accessories, and more.
In line with the new way affluent consumers shop for luxury goods and dress today (people now mix and match labels to create their own unique look), Armani has recently adopted a new brand strategy: consolidation.
Armani reduced its number of brands from seven down to the core three, namely: high-end Giorgio Armani, mid-range Emporio Armani and youth-oriented A|X Armani Exchange. These three names happen to be the most popular search terms for Armani online.
Website: www.armani.com
Most popular Armani items online
When searching for Armani online, people most often look for the following collections:
Armani Exchange
Giorgio Armani
Emporio Armani
Online interest for Armani over time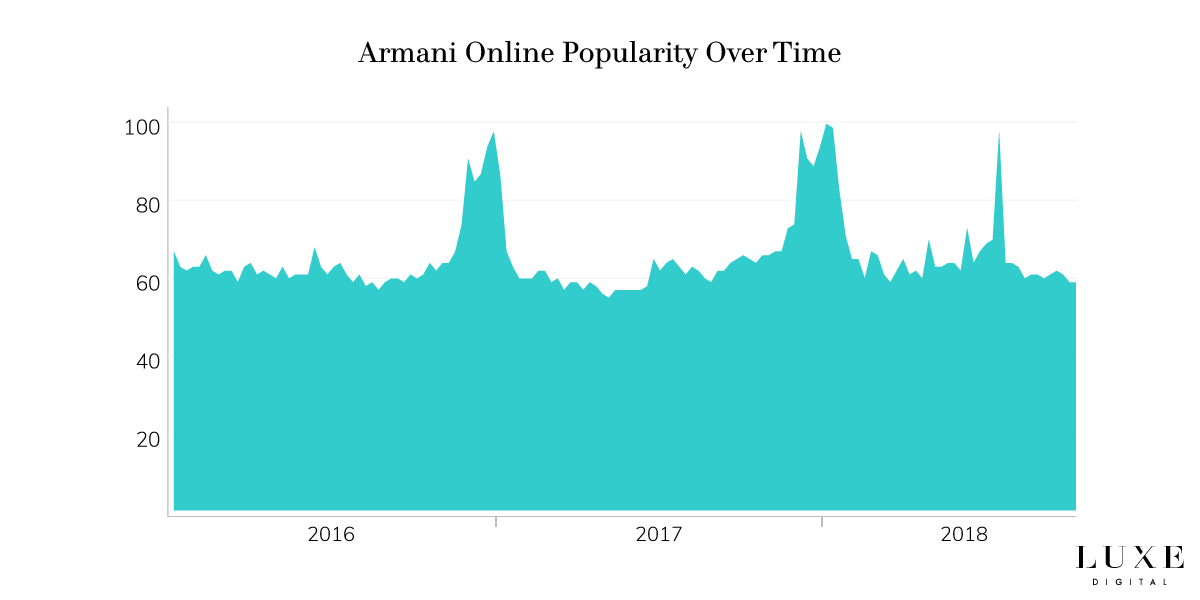 9. Prada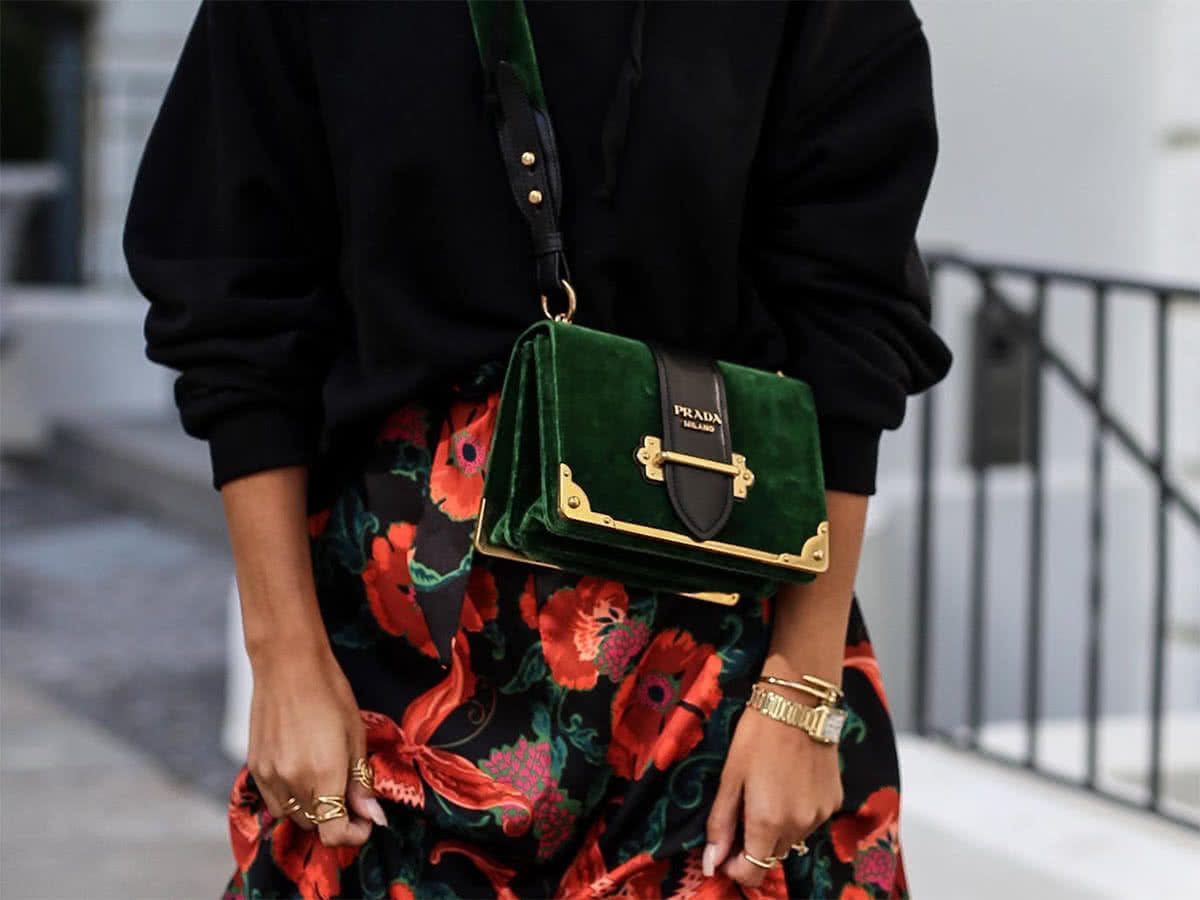 Founded in 1913 by Mario Prada, Italian luxury fashion house Prada has grown into one of the most notable luxury brands in the industry.
It's the rise of athleisure accessories that pushed Prada in the top most popular luxury brands online in 2019. It successfully captured new interests with its inspired marketing campaigns and new product lines, such as its popular Cloudburst sneakers and nylon belt bags.
Creative director Miuccia Prada indeed reintroduced Prada's iconic nylon material as well as the label's retro logo as the centrepiece of the Fall/Winter 2018 collection and created pieces with a modern athleisure influence – a tribute of sorts to the early '90s which has proved popular with modern luxury consumers.
If you're still not convinced of the resurgence of Prada, just take a scroll through Instagram.
Website: www.prada.com
Most popular Prada items online
When searching for Prada online, people most often looked for the following products:
Prada sunglasses
Prada bags
Prada shoes
Online interest for Prada over time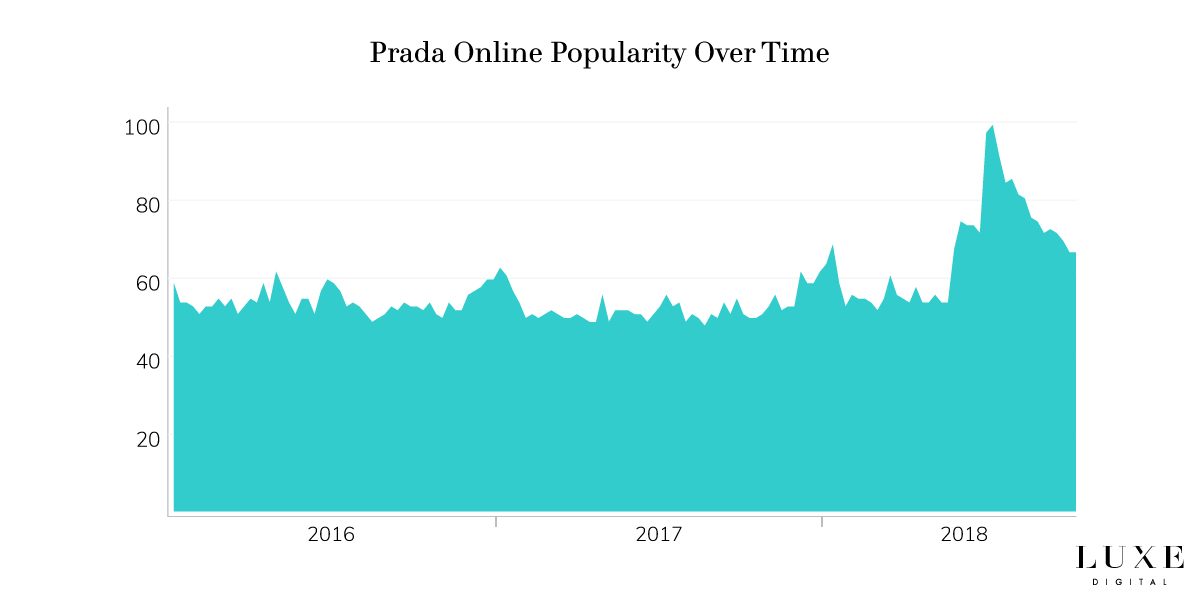 10. Balenciaga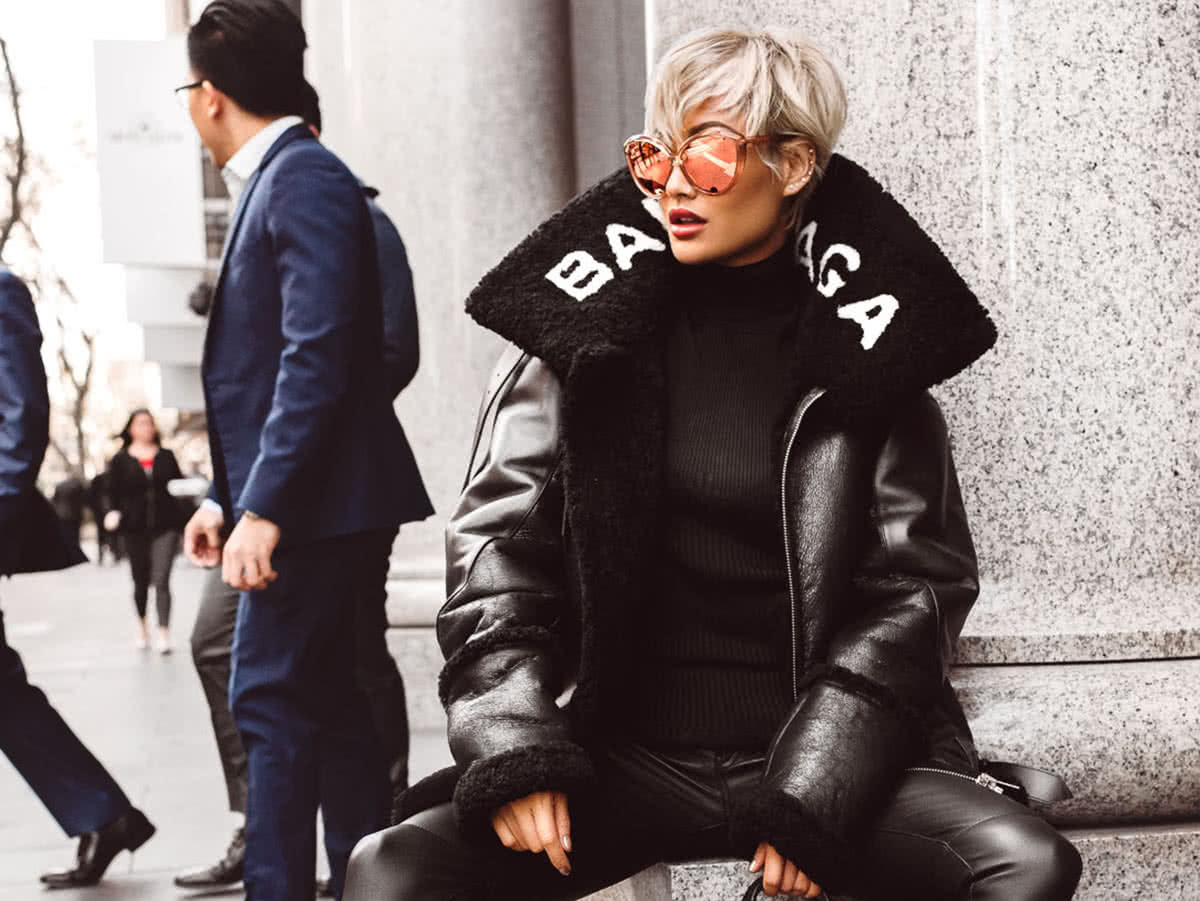 Part of French luxury group Kering, Balenciaga is becoming one of the fastest-growing fashion luxury brands in the world.
Helmed by designer Demna Gvasalia, the reinvention of Balenciaga with a streetwear and athleisure feel has attracted Millennials and Generation Z luxury shoppers — said to make up 60 per cent of Balenciaga's consumers — and is driving Balenciaga's popularity with fashion influencers and runway shows alike.
Balenciaga has seen impressive growth in certain categories, including handbags, clothing and footwear. The Speed Trainers and Triple-S sneakers, in particular, have been turning heads.
Website: www.balenciaga.com
Most popular Balenciaga items online
When searching for Balenciaga online, people most often looked for the following products:
Balenciaga shoes
Balenciaga sneakers
Balenciaga speed trainer
Online interest for Balenciaga over time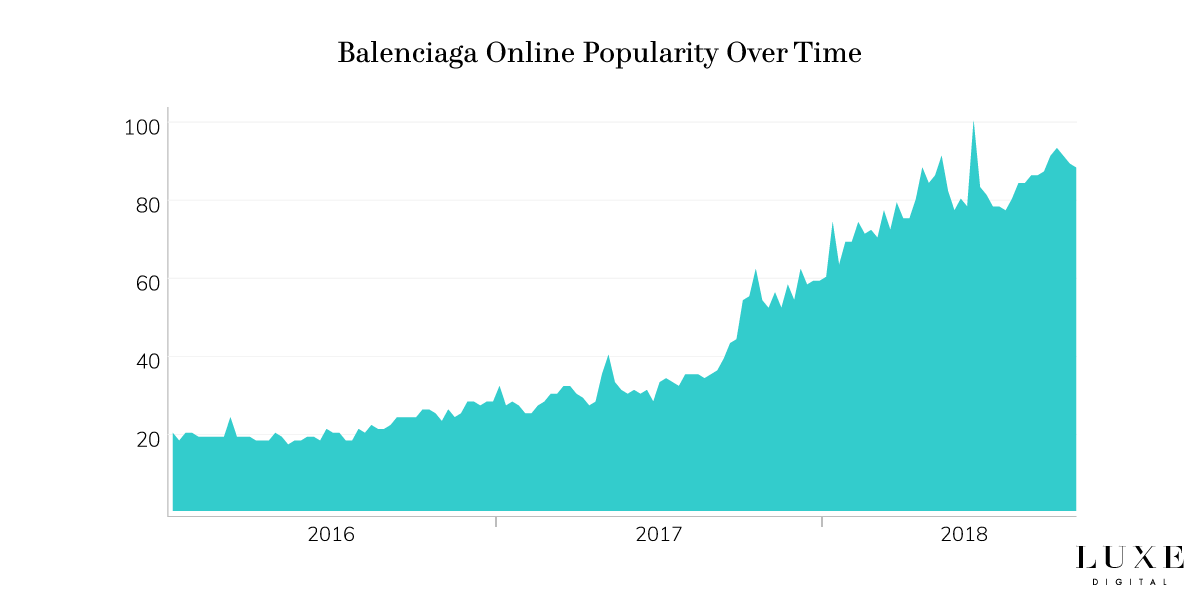 11. Cartier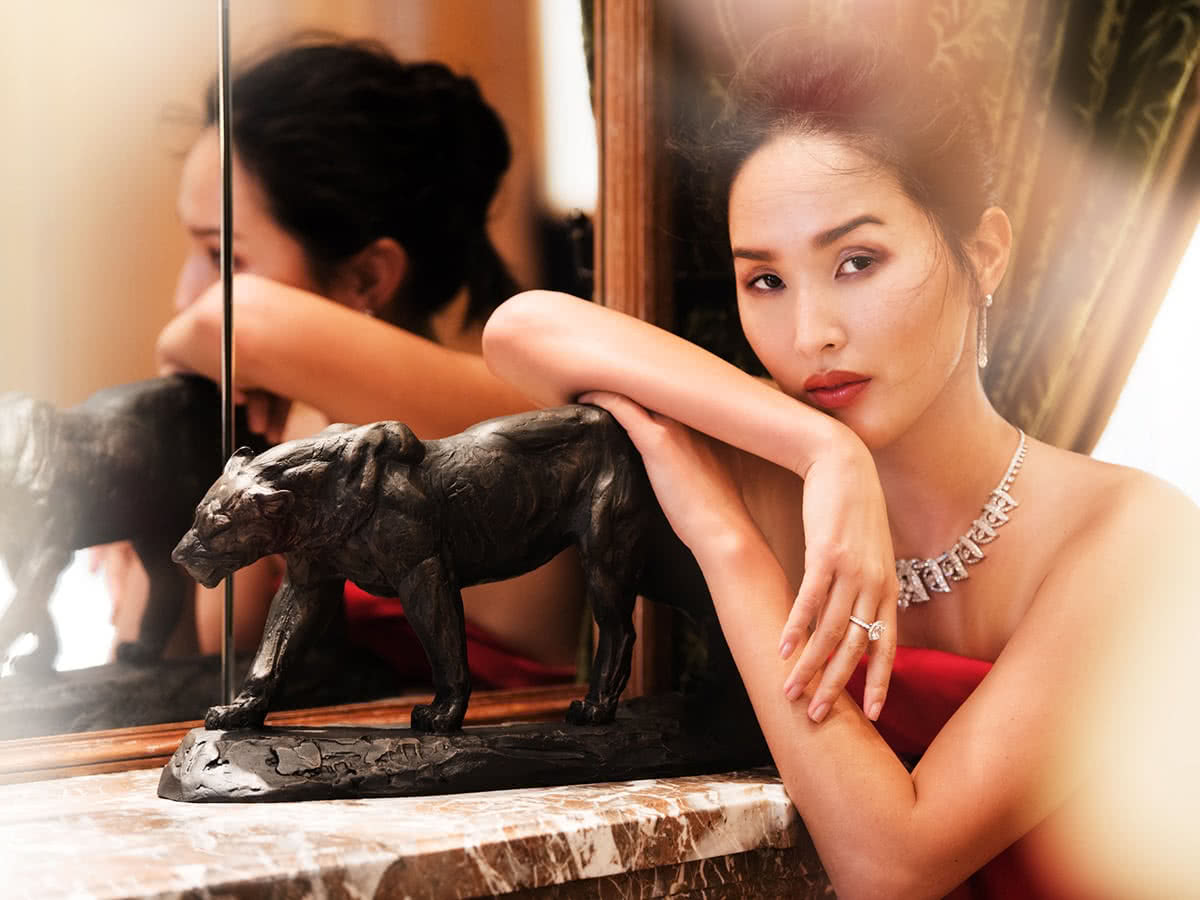 Cartier takes the eleventh place on our list of the most popular luxury brands online thanks to a thoughtful combination of highly polished videos and timeless design.
Headquartered in Paris, Cartier is a French designer and manufacturer of luxury jewellery and watches.
Cartier earned the "Genius" status in L2's Digital IQ Index: Watches & Jewelry 2019 especially thanks to a combination of:
successful video content on YouTube and Instagram channels
strong search engine marketing strategies
a direct-to-consumer e-commerce website with well-integrated customer service features, easy online appointment booking and 360-degree views of products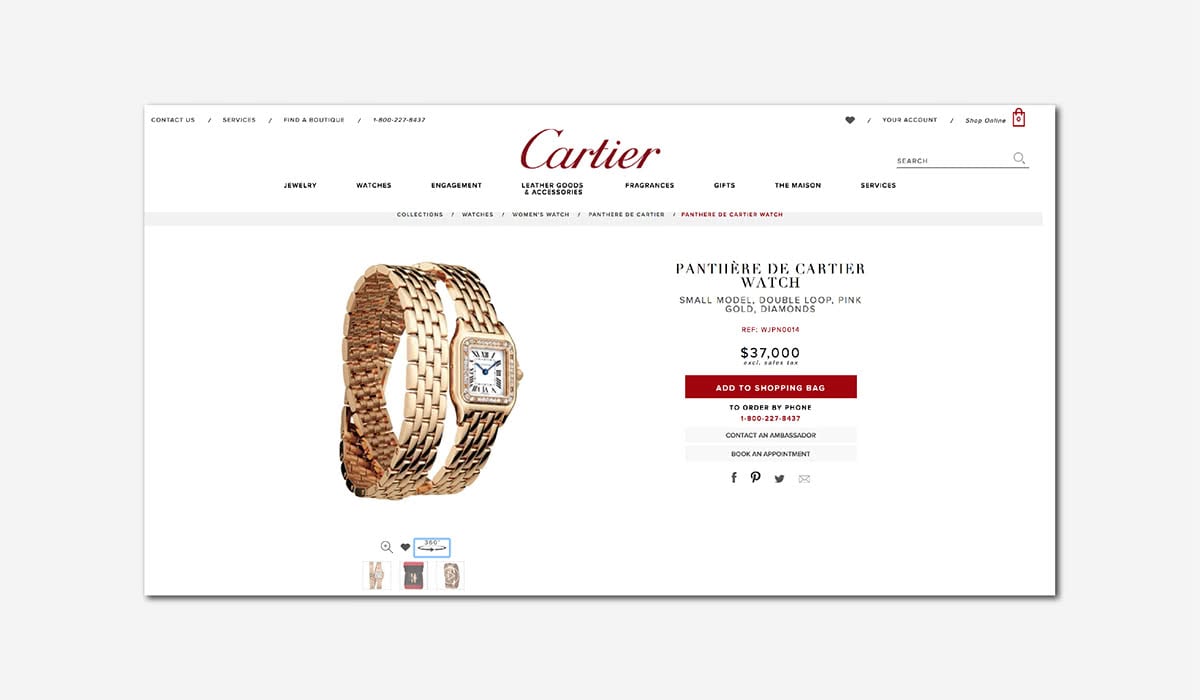 The fine jewellery and watches brand appeals to the younger generation of luxury shoppers who covet Cartier's love bangles and Panthers watches and are comfortable purchasing them online. Cartier makes 43% of its sales to under-35s worldwide. The trend is even more apparent in Asia where more than half of their customers are Millennials.
Website: www.cartier.com
Most popular Cartier items online
When searching for Cartier online, people most often looked for the following products:
Cartier love bracelet
Cartier watch
Cartier glasses
Online interest for Cartier over time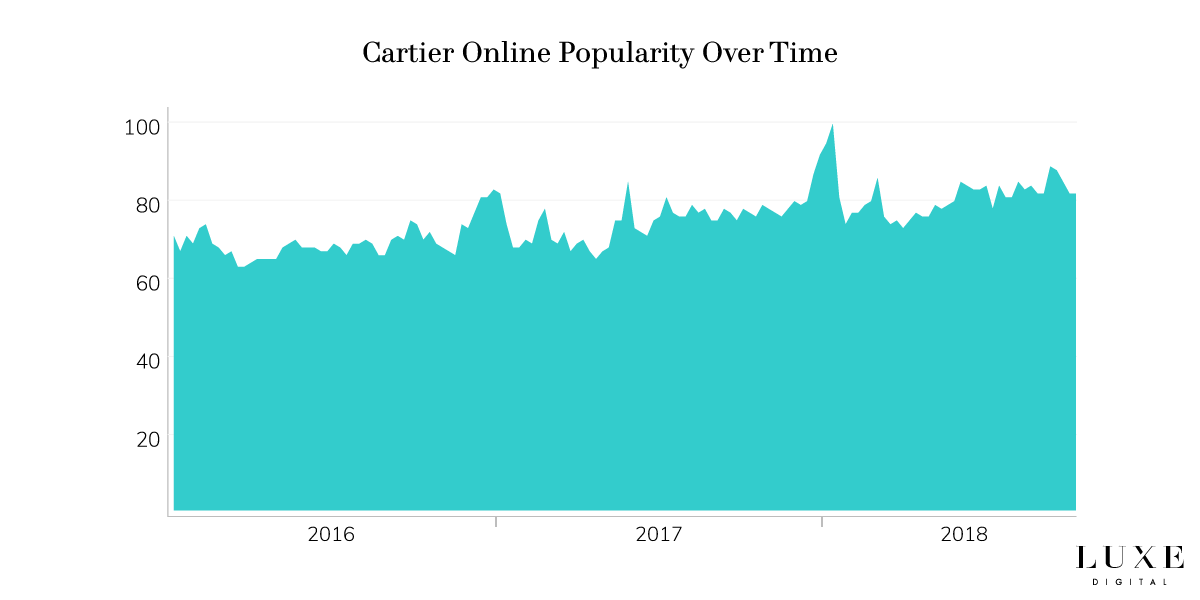 12. Burberry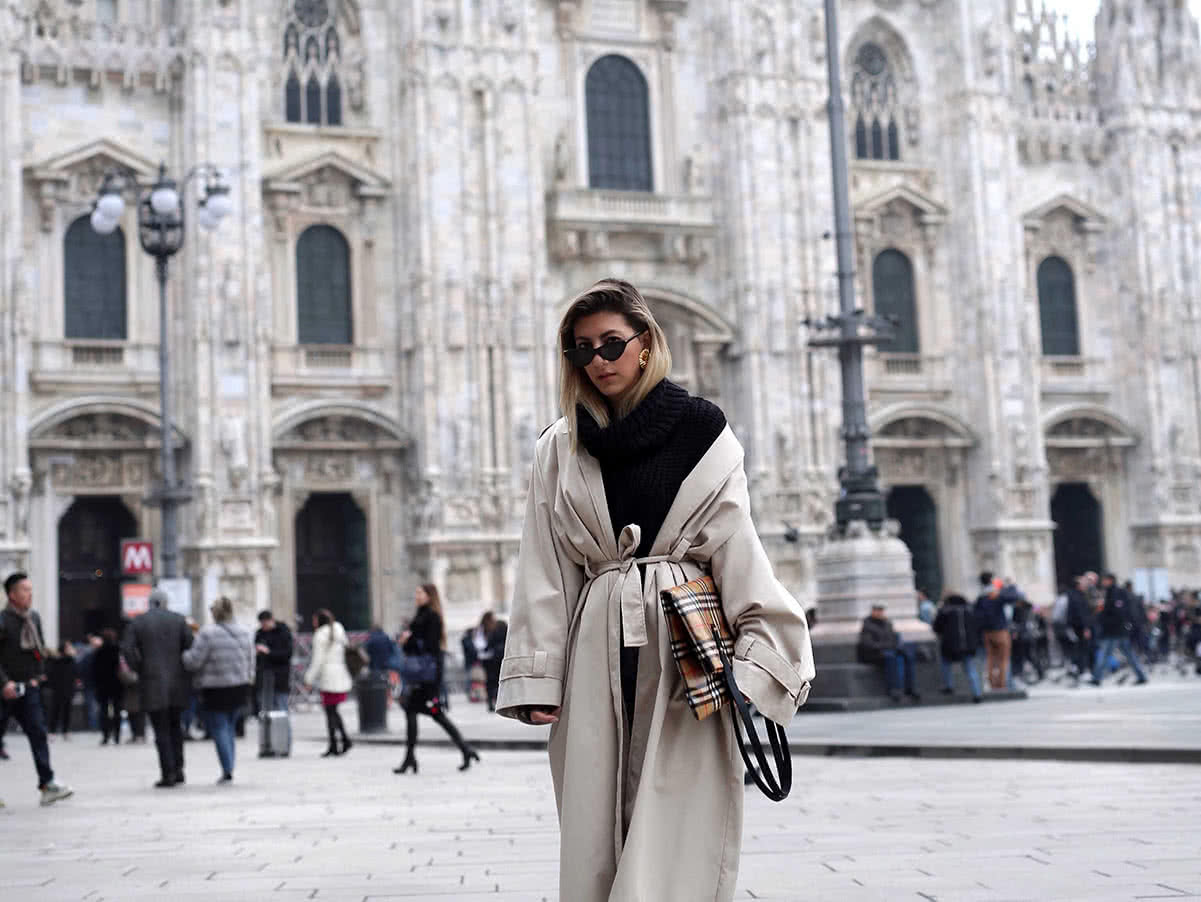 Burberry is a British luxury brand that was founded in 1856 and headquartered in London, England. Their iconic fashion products include trench coats, ready to wear clothes, fragrances, fashion accessories, cosmetics, and sunglasses.
British fashion house Burberry attracted a lot of attention with its forward-looking digital retail efforts and sleek online video campaigns. In 2019, it's their logo redesign that captured its audience comments.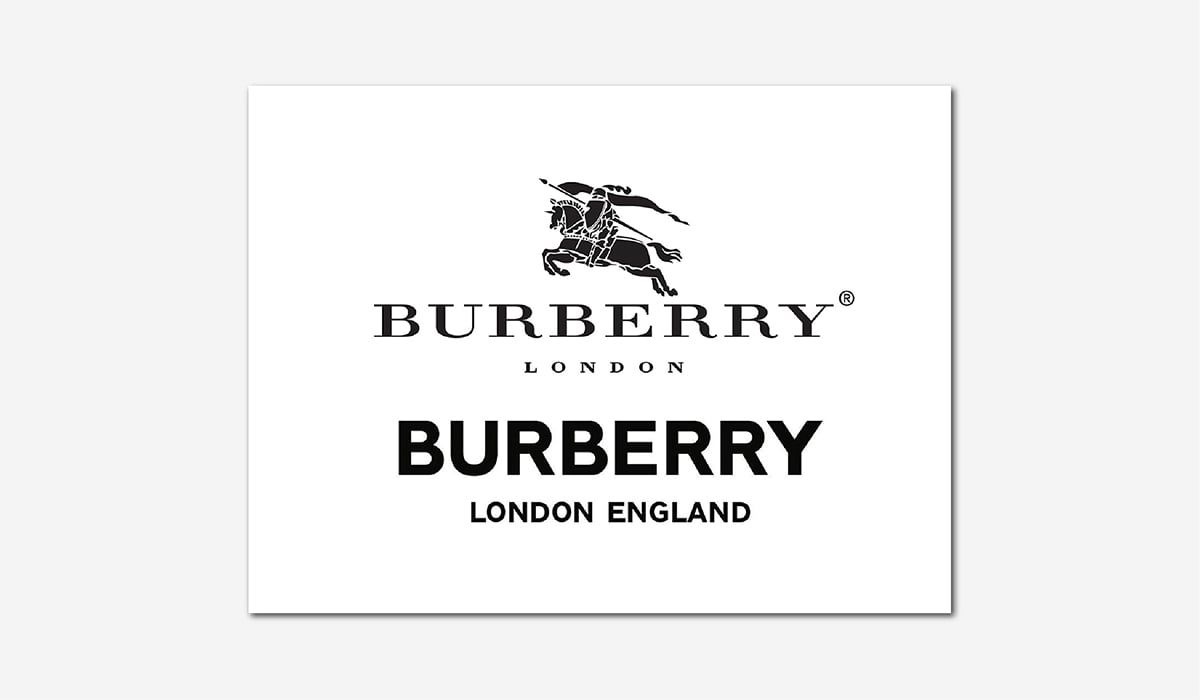 While their signature checked patterns remain a top seller for men jackets, the brand has also ventured in new product lines, namely its watches and perfumes collections.
Website: www.burberry.com
Most popular Burberry items online
When searching for Burberry online, people most often looked for the following products:
Burberry scarf
Burberry watches
Burberry perfumes
Online interest for Burberry over time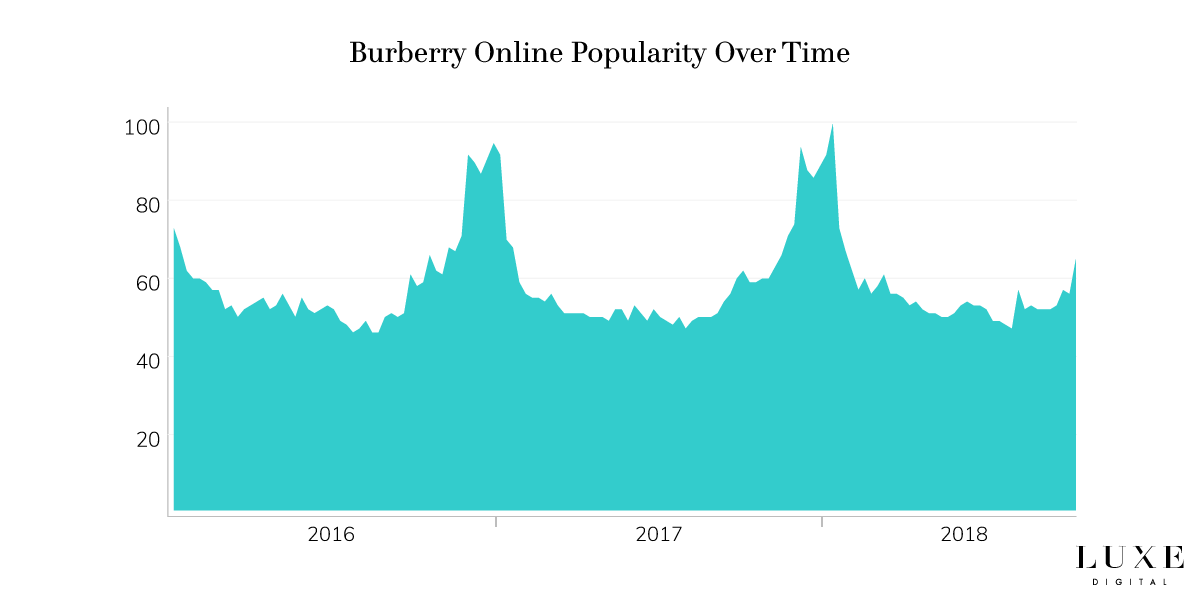 13. Lancôme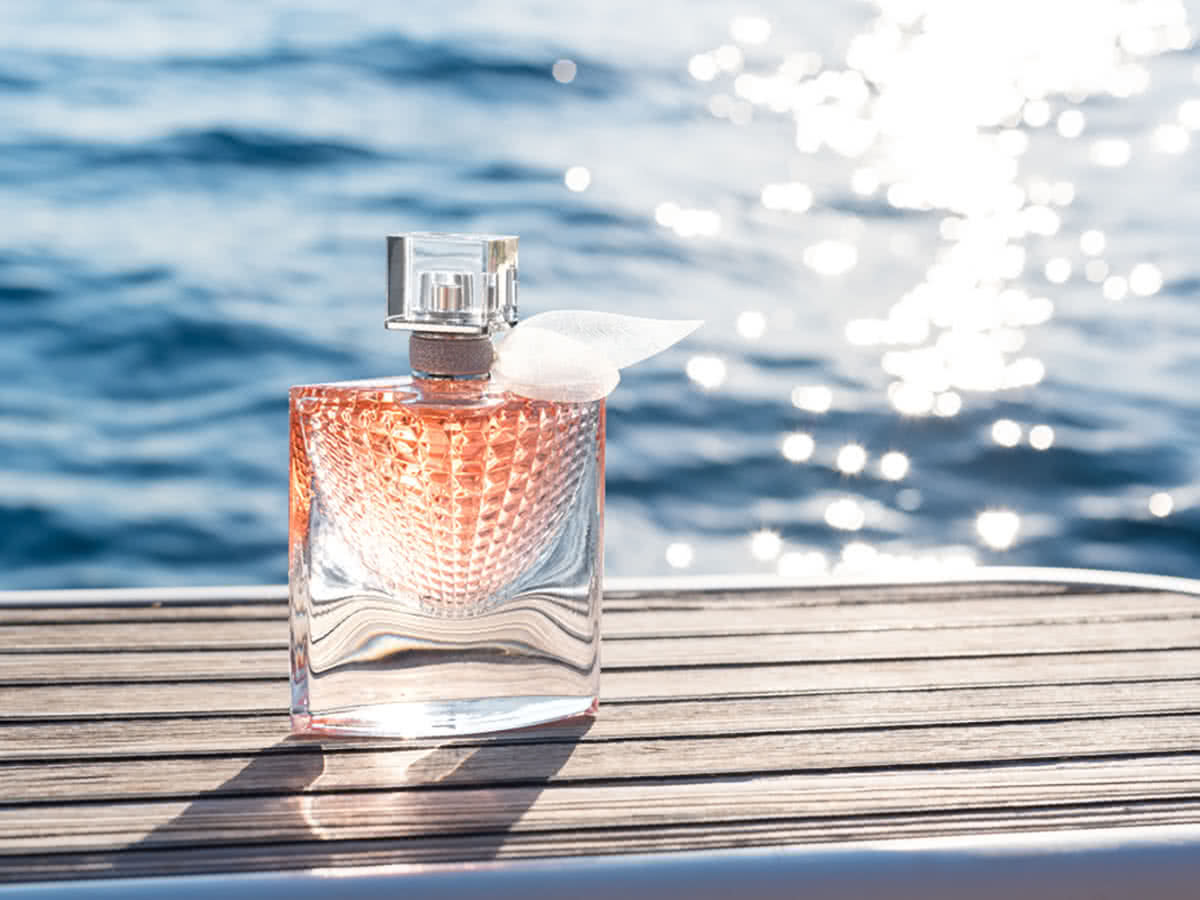 Part of L'Oréal Paris, Lancôme is a French luxury perfume and cosmetics house.
Lancôme is the first and only purely beauty luxury brand on our list of the most popular luxury brands online.
Lancôme's digital performance is topped off with a high volume of editorial content and how-to videos uploaded onto their site. Lancôme has collaborated with some of the most popular YouTube stars including Estée Lalonde and invested in display and video advertising. The unboxing video series for the launch of La Vie est Belle generated over 1.5 million views.
Lancôme also boasts great digital e-commerce features to drive online sales and takes advantage of big data.
Leveraging AR-powered apps (L'Oréal recently acquired technology company Modiface) to demonstrate products, Lancôme is set to continue to improve its 'digital experiences'.
Website: www.lancome-usa.com
Most popular Lancôme items online
When searching for Lancôme online, people most often looked for the following products:
Lancôme foundation
Lancôme mascara
Lancôme perfume
Online interest for Lancôme over time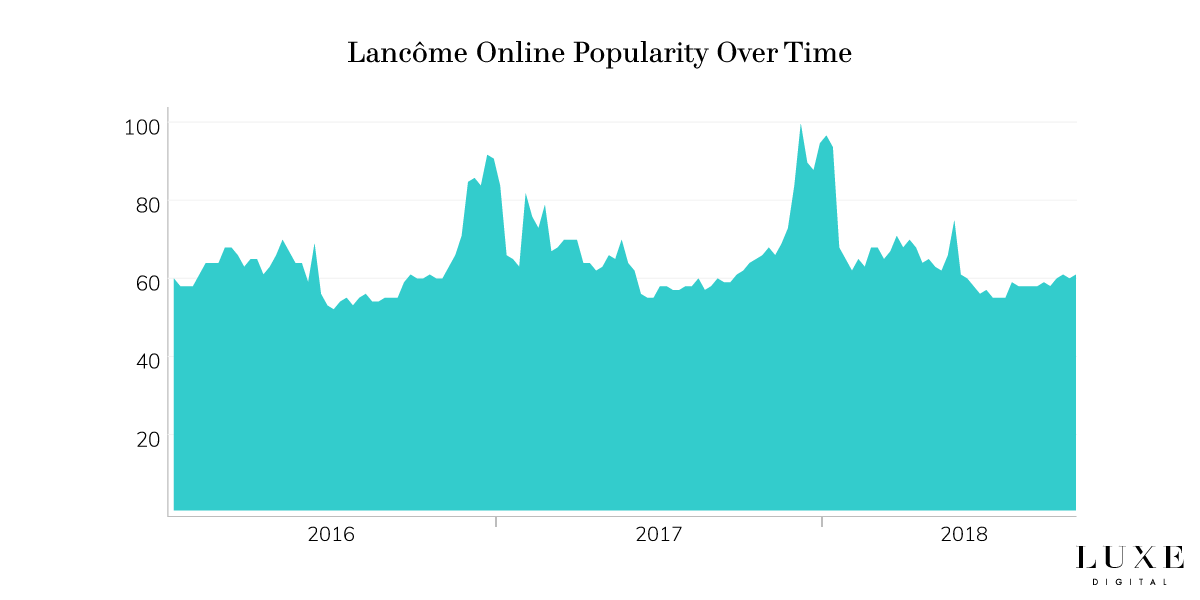 14. Yves Saint Laurent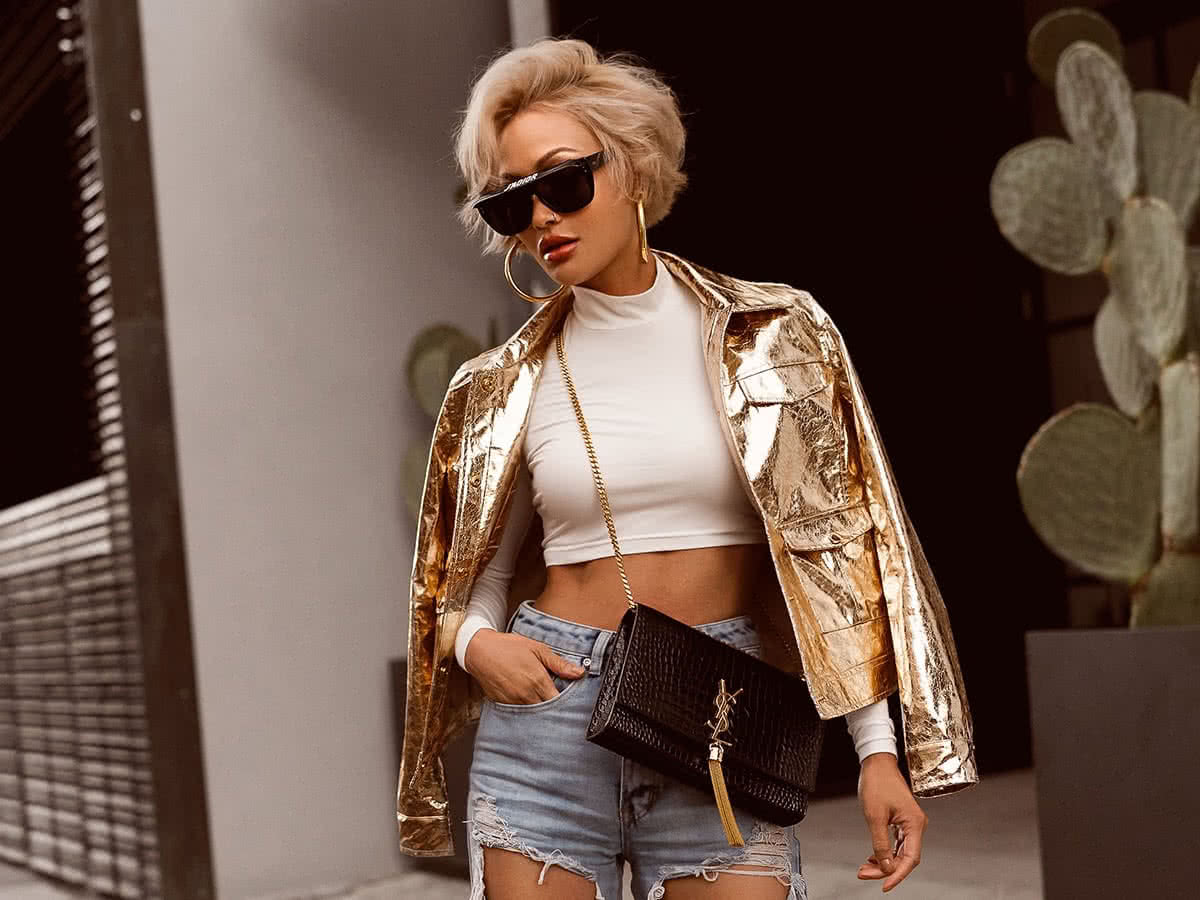 Founded in 1961, Yves Saint Laurent is a French luxury fashion house and Kering's second-largest brand.
Yves Saint Laurent's current success can be attributed in part to diversification, from ready-to-wear to leather goods, shoes, eyewear and more.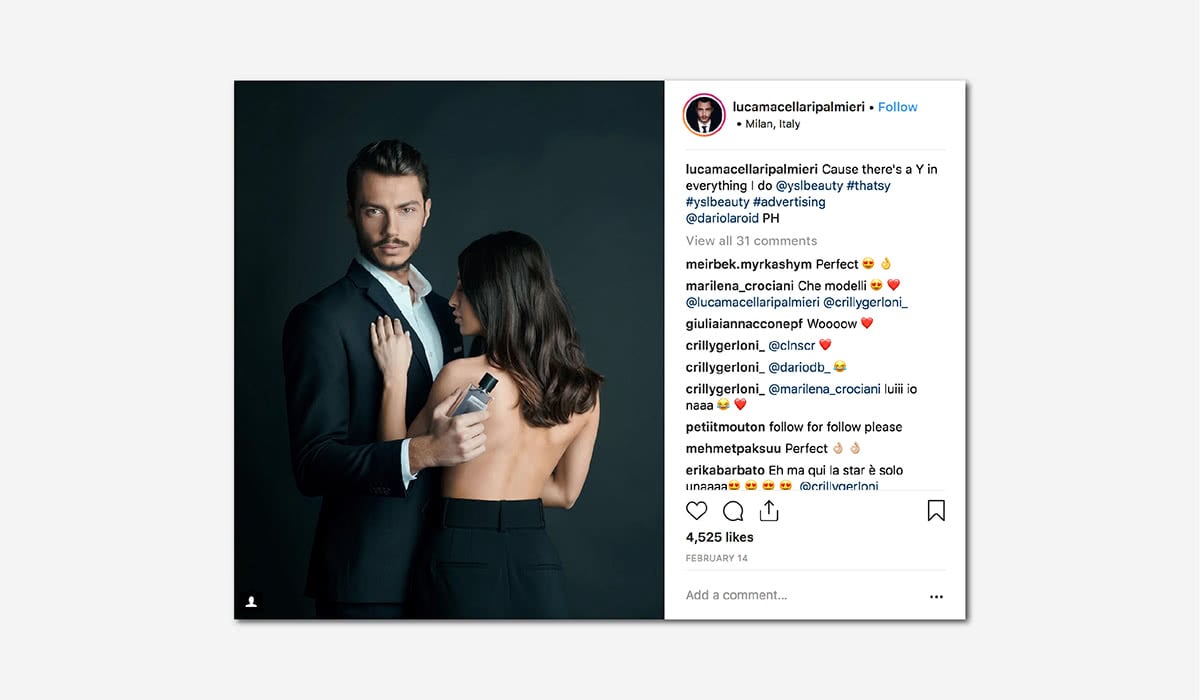 To promote the brand's millennial male fragrance 'Y', Yves Saint Laurent Beauty embraced a more authenticity-focused philosophy, working with a carefully chosen group of quirky male influencers – each with their unique style and personality – upping the brand's 'cool' credentials and edge.
The result? A whopping 70% follower growth and close to 30,000 social media mentions.
Website: www.ysl.com
Most popular Yves Saint Laurent items online
When searching for Yves Saint Laurent online, people most often looked for the following products:
Yves Saint Laurent cologne
Yves Saint Laurent perfume
L'Homme Yves Saint Laurent
Online interest for Yves Saint Laurent over time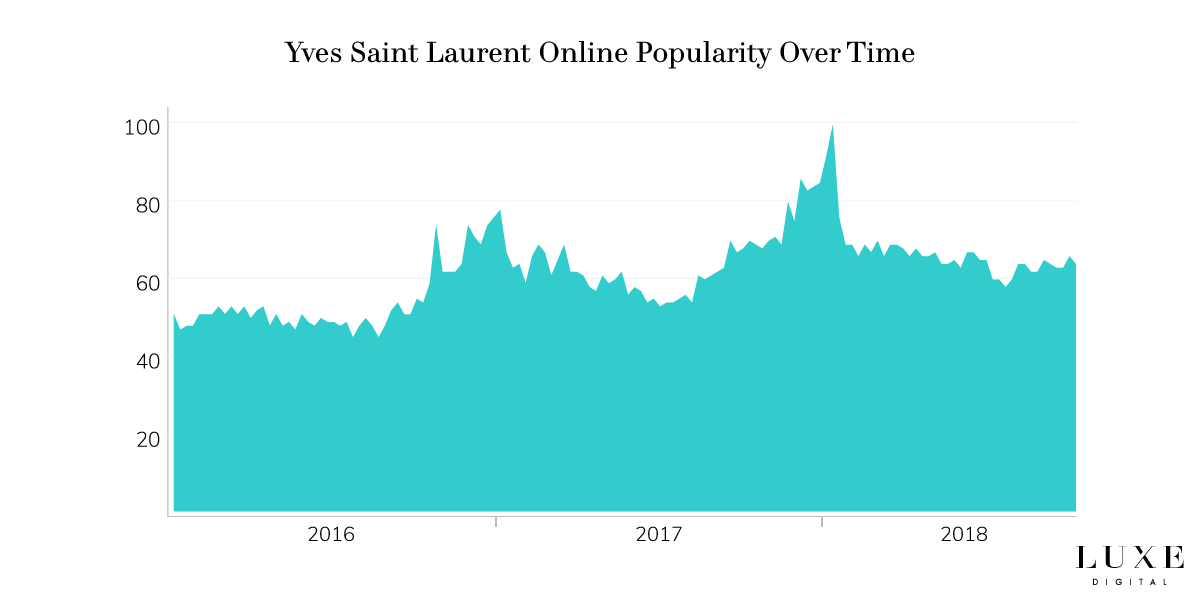 15. Bulgari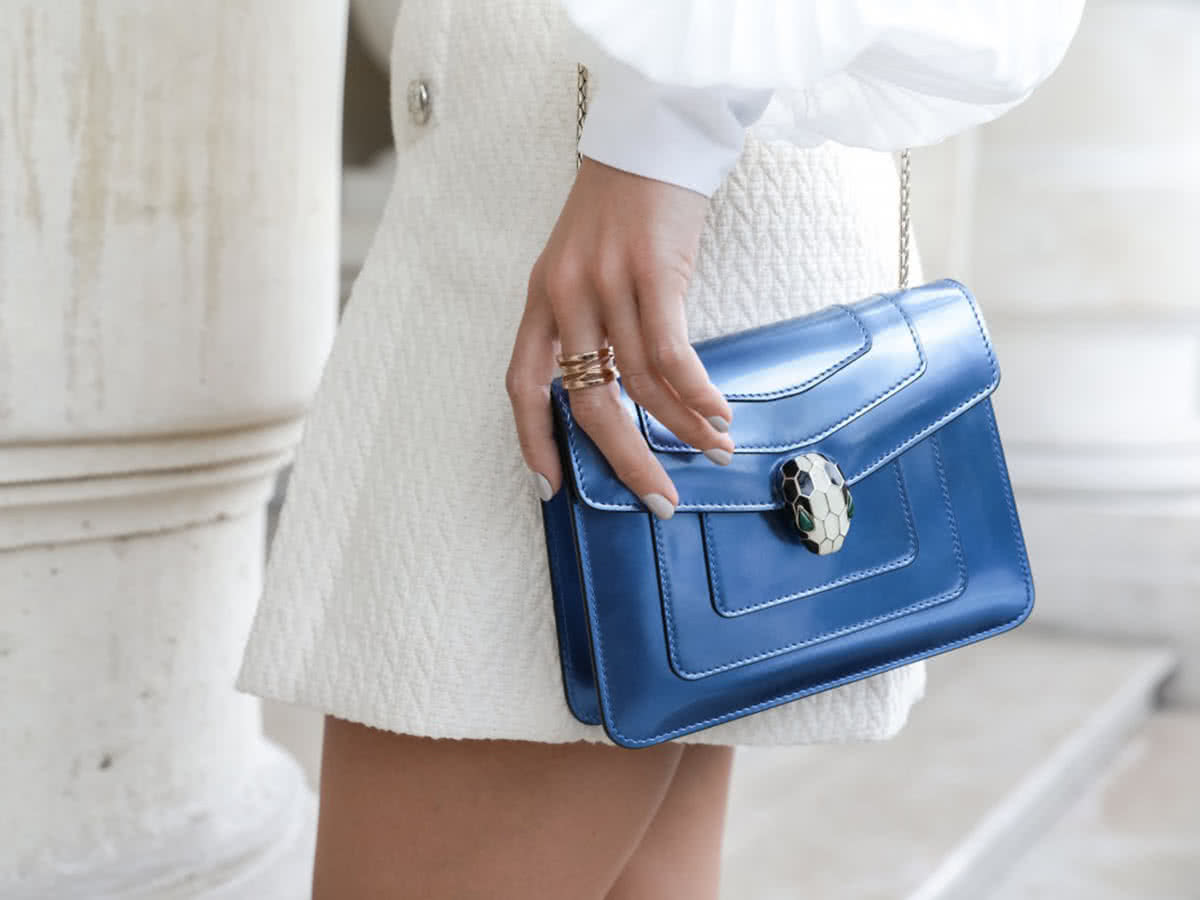 Ending our list of the most popular luxury brands online is the Italian heritage luxury jewellery and accessories house, Bulgari, founded in Rome in 1884.
Ranked in the top 10 of L2's Digital IQ Index: Watches & Jewelry 2019, Bulgari has made significant improvements to its website which are worth noticing — from live chat to content investments on product pages.
Bulgari's presence in social media is especially strong thanks to its localisation approach and social for good campaigns:
Customise campaigns for different markets: Global luxury brand Bulgari adapts its campaigns to different local markets by working with hand-picked sets of influencers in different geographic segments.
Trigger social media action for good: Social campaigns drive people to share and engage with the brand content. Its #SeeMyWish campaign, for example, invited people to post a closed-eyes selfie or share the brand's video, in order for Bulgari to donate to Save the Children.
To woo the affluent millennial consumers, Bulgari is also rethinking store design and launching edgier, lower-priced collections such as B.zero1.
Bulgari is celebrating young talents from different walks of life by enlisting young faces (such as model Bella Hadid) and appointing digital ambassadors amidst a new generation of influential models and internet superstars, from Instagram's Golden Barbie, Jasmine Sanders to Brazilian influencer-entrepreneur Helena Bordon.
Website: www.bulgari.com
Most popular Bulgari items online
When searching for online, people most often looked for the following products:
Bulgari watch
Bulgari jewellery
Bulgari ring
Online interest for Bulgari over time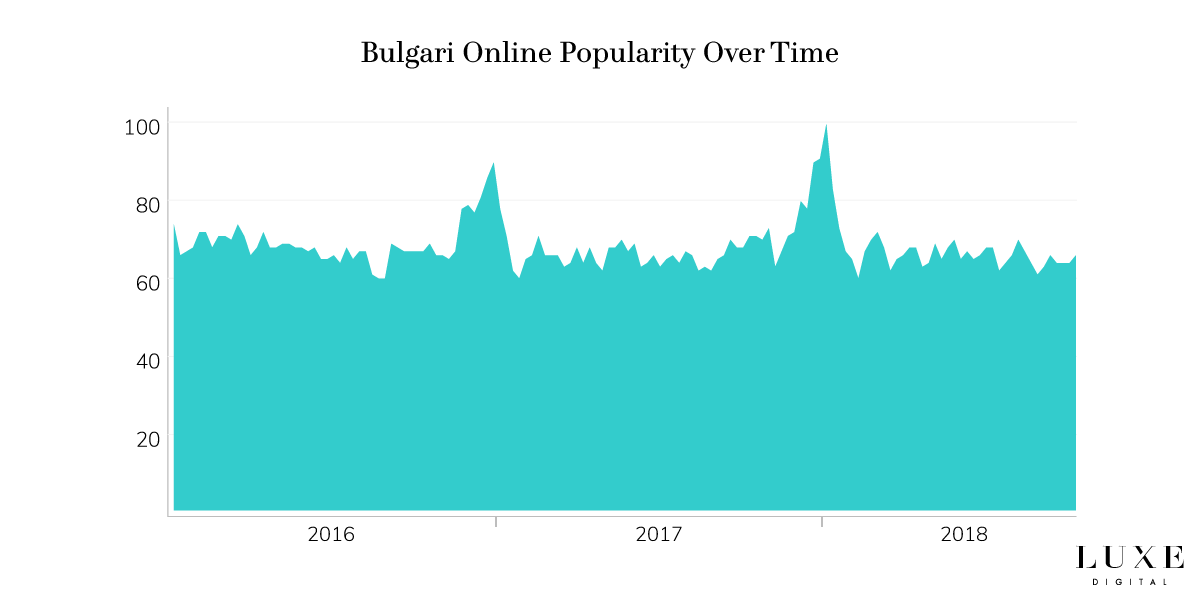 Key findings: What drives luxury brands' online popularity
After compiling this list of the 15 most popular luxury brands online, six key factors seem to participate in determining their place on our list.
1. Direct-to-Consumer (DTC) online retail is a key way forward
Luxury brands are increasingly embracing an omnichannel sales approach and transforming their brand websites into mobile-optimised e-commerce sites with rich editorial content. Winning luxury brands are those offering a seamlessly high-end experience to customers across all channels and devices.
Luxury websites offer elevated digital customer service with a human touch — from live chat to booking an appointment to see in-store collection.
Read our story on the DTC transformation of luxury to see how newcomers are taking advantage of online platforms to outperform legacy brands.
2. Social influencers are now mainstream
Luxury brands are seamlessly leveraging the new digital influencers — Instagrammers, YouTube vloggers and bloggers — over mainstream celebrities. These new digital influencers allow luxury brands to participate in social conversations online and to establish genuine consumer connections with untapped consumer segments. The process to work with social influencers online remain a treacherous path, however.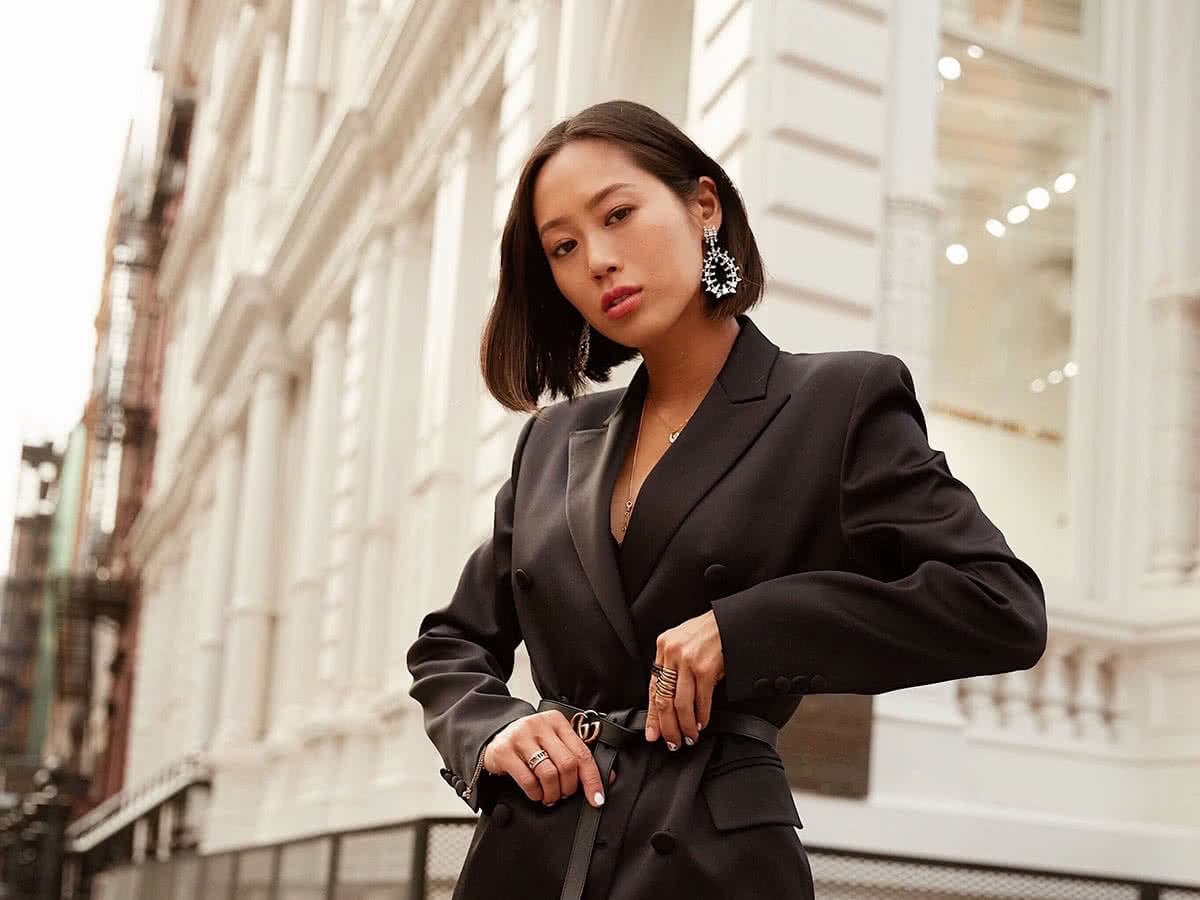 3. The millennial mindset is the new norm for every generation
Digital experiences are changing the meaning of luxury. Luxury is increasingly less about other people's perceptions and more about self-fulfilment. High-end brands are now communicating individual expression and unique points of view that consumers can relate to. It's about the individual and how a brand makes them feel. The core brand values must resonate with the customers' own values and aspirations.
By sharing the perfect picture of their luxury items on social media, affluent consumers are indeed asserting their voices and communicating their personal brand stories.
Furthermore, modern shoppers don't abide by the traditional (fashion) calendar. Instead, they increasingly follow the streetwear-inspired drop model of regular seasonless collections.
Successful luxury brands are redefined with a trendier customer in mind. Accessories, shoes and sneakers, in particular, are driving a lot of buzz for luxury fashion brands online (e.g. Gucci and Balenciaga). A growing number of fashion consumers wondered this year "What is the most expensive shoe brand?" before adding a designer sneaker to their cart.
4. Online authenticity through social media
The digitally-native generations are spending significant time on social media. Luxury brands thus need to diversify their media strategy to include meaningful social media campaigns with engaging content and editorial.
Exclusivity took on a new meaning this year as affluent consumers demand authentic connections and relationships with luxury brands. We saw the proliferation of "Live" and behind-the-scenes on social platforms like Facebook, Instagram and Snapchat. Luxury brands are expected to open up their exclusive world to social media followers.
Luxury marketing has always been about storytelling, and more and more luxury brands are realising that social is now the natural digital storytelling place.
Given Instagram's focus on visual content, Instagram is currently the most popular luxury social media platform in terms of engagement. It's the channel of choice for brands to showcase their products and bring their personality, aesthetic and stories to life.
Interestingly, social media conversations mostly stay on social media sites. Only a small fraction of that audience leaves the social sites to visit a brand's website.
5. Organic search is the most significant source of traffic for brands' websites
As a direct result of the previous point, search engine accounts for nearly half of all referrals to luxury brand sites, with Google dominating. More luxury brands are thus investing in SEO and SEM to claim the top stop online against their store partners and resale sites.
Oftentimes, people search for a luxury brand on Google because it's easier than typing the exact URL of the site. And they will usually click on the first result in Google. It is thus paramount for luxury brands to have their primary domain ranking well, both across organic and paid search.
Visitors typing the exact URL in their browser is the second source of traffic for most brands, but its share is declining rapidly the further down our list we go. While Gucci gets 31% of its traffic from people directly typing the brand URL in their browser, for example, the last brands on our list get less than 10%.
6. European luxury brands dominate our list, but with the help of American and Asian celebrities
European brands, French and Italian in particular, dominate the global luxury goods industry online. But online buzz is driven by international celebrities such as Rihanna and Kanye West who can draw significant attention to a luxury brand through their social media platforms and digital influence.
Methodology and sources
| Rank | Brand | Share of Search Interest | Web Traffic | Social Media Audience | Social Media Engagement |
| --- | --- | --- | --- | --- | --- |
| 1 | Gucci | 22.34% | 9,440,000 | 54,144,179 | 13,600,000 |
| 2 | Chanel | 11.79% | 4,270,000 | 67,499,041 | 2,591,803 |
| 3 | Louis Vuitton | 9.67% | 7,700,000 | 56,886,821 | 7,400,000 |
| 4 | Hermès | 9.29% | 1,770,000 | 10,356,812 | 1,380,000 |
| 5 | Rolex | 8.03% | 4,530,000 | 15,813,354 | 438,000 |
| 6 | Tiffany | 7.69% | 2,130,000 | 20,874,200 | 801,000 |
| 7 | Dior | 5.62% | 2,910,000 | 48,306,113 | 6,290,000 |
| 8 | Armani | 5.47% | 1,990,000 | 24,685,216 | 974,000 |
| 9 | Prada | 4.97% | 1,530,000 | 23,934,422 | 2,186,210 |
| 10 | Balenciaga | 4.39% | 2,180,000 | 9,158,109 | 1,696,459 |
| 11 | Cartier | 3.63% | 1,280,000 | 12,279,311 | 314,015 |
| 12 | Burberry | 3.62% | 2,790,000 | 43,329,468 | 1,485,372 |
| 13 | Lancôme | 1.90% | 107,070 | 13,290,575 | 338,781 |
| 14 | Yves Saint Laurent | 0.89% | 1,760,000 | 11,825,457 | 804,593 |
| 15 | Bulgari | 0.70% | 1,200,000 | 11,277,114 | 696,071 |
We started our analysis by using a ranking from Deloitte of the world's top 100 luxury goods companies based on their consolidated sales.[1] Deloitte's report also includes the group's perspectives on key future trends that will shape the luxury industry and is worthwhile reading for anyone interested in the industry.
We then extracted luxury companies from Forbes top 100 most valuable brand list.[2] Forbes' list is arguably more open to interpretation as they take into account several data points that are not necessarily consistently available for all brands. When combined with the actual sales figures from Deloitte's reports, however, we were confident that we had a solid starting point.
Next, we used Google Trends to measure actual search interest for each luxury brand online.[3] Gucci quickly appeared to dominate the share of search, so we kept the brand as the standard against which we measured all the other brands on our list in order to have a single comparison point.
Having observed a significant concentration of the share of search interest among the top 15 luxury brands on our list, we summed up their individual average search interest for 2018 to get a baseline of the total search interest for the top 15 brands. We then calculated a ratio for each brand against that total to get their share of the total search interest.
For each of the remaining top 15 brands, we then used a combination of SimilarWeb[4] and Rival IQ[5] data to measure their web traffic and social media audience and engagement, respectively.
Definitions
Our summary table at the top of this article refers to the following terms:
Share of search interest is calculated based on Google Trends data for the first half of 2018 worldwide. We measured the absolute search interest for each of the top luxury brands during the period, then calculated how much attention they received compared to the other brands in our ranking as a percentage of the total search interest for luxury brands.
Website traffic is estimated based on SimilarWeb data for the first half of 2018, using the primary brand domain.
Social media audience is calculated based on Rival IQ reports for each brand as of August 2018. It represents the sum of Facebook Fans, Instagram Followers, Twitter Followers, YouTube Subscribers and Google Plus followers.
Social media engagement is calculated based on Rival IQ reports for each brand as of August 2018. It represents the total number of engagement actions across all tracked social channels, combining comments, likes and shares.
What is a high-end luxury brand?
Are they the most expensive brands? Often they will be because craftsmanship and dedication come at a price. But price doesn't define luxury in itself, it's merely the result of the time and attention dedicated to producing the best goods possible.
What is luxury goods
Luxury Goods are not easily affordable products that are highly desired but non-essential for everyday life and are therefore in greater demand when incomes are high. Generally, as consumers become wealthier they will buy more of those luxury goods.
Although technically, the term luxury good does not necessarily refer to the goods' quality, they are generally expected to be high-end goods in terms of quality and price which differentiate them from mainstream products.
Some common examples of luxury goods include designer apparels and footwear, luxury bags and accessories, luxury jewellery and watches, leather goods, premium cosmetics and fragrances, fine wine and champagne, and more.
The luxury goods industry has rapidly expanded in recent years, driven by rising global consumption, growing middle classes in emerging markets, and innovation in digital and online retail. The digital transformation and evolving consumer tastes and preferences are creating a new competitive landscape for luxury goods.
---
Photos by Soraya Bakhtiar, Chanel, The Haute Pursuit, Hodinkee, Chic Glam Style, Song of Style, Giorgio Armani, Aylin Konig, Micah Gianneli, Gary Pepper Girl, Beautilycieuse, Caroline Receveur.