Brussels is a true art capital. With its Art Nouveau architecture, an impressive array of museums and art galleries and high-profile contemporary art events, the Belgian capital is making a name for itself as a cultural hotspot for art lovers from all around the world.
But few people can claim to know the city's art scene as well as Sybille du Roy. She was the Director of Galerie Rodolphe Janssen for five years and the Director at Almine Rech Gallery for two years. She also worked at the Gladstone Gallery. Her experience, coupled with regular interventions at international art fairs, helped her develop an extensive network in Belgium, of course, but also across Europe, the USA, the Middle East and Asia.
An international art advisor, Sybille du Roy is also the Administrator for the Brussels Gallery Weekend (BGW) — an annual art event she has grown into a must-attend event for all art lovers in Europe.
The Brussels Gallery Weekend brings together more than 40 galleries over four days for the pleasure of professionals and art lovers alike.
The Belgian art event invites participants to visit open-door points of interest located throughout the city. Through several routes, visitors accompanied by mediators discover the best contemporary galleries, institutions and artist-run spaces of the different districts of Brussels. In parallel, the Brussels Art Weekend also offers an exhibition with young artists, numerous VIP events, conferences, and guided tours.
The Brussels Gallery Weekend takes place over four days in September. This year's edition will run from September 9 through September 12, 2021.
With Brussels Galleries Weekend (BGW) 2021 around the corner, we spoke with Sybille du Roy to discuss Brussels' rich art scene and everything you need to know about this year's edition.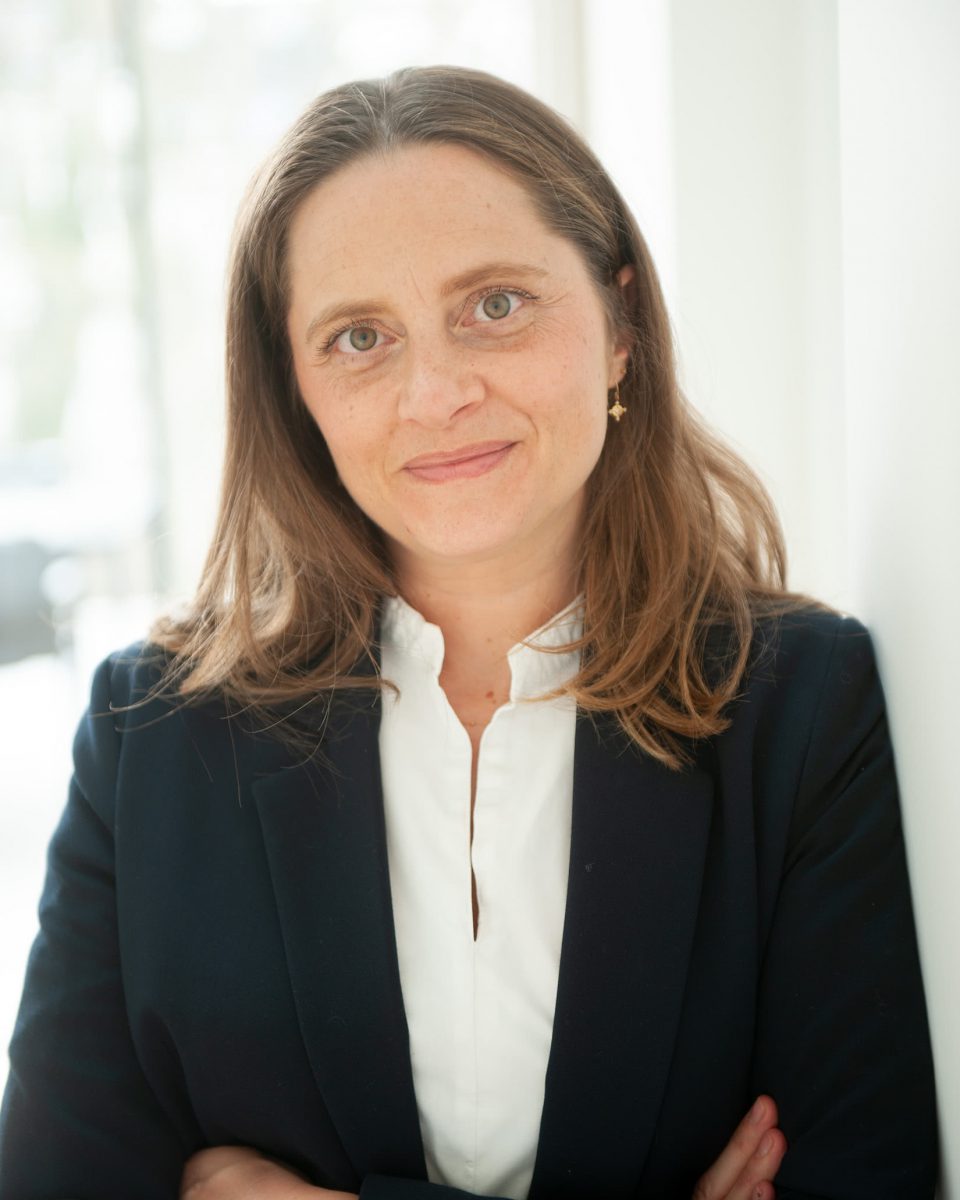 Inside Brussels Gallery Weekend: A journey through the best contemporary art galleries in Brussels
Luxe Digital: Hello Sybille, thank you for taking the time to speak to us. Let's start with the Brussels Gallery Weekend. How would you describe the event?
Sybille du Roy: The Brussels Gallery Weekend celebrates the start of the artistic season in early September over four days. Galleries, institutions, artist run-spaces and many other locations open their doors for the event.
In parallel to the main event, an exhibition of young unrepresented artists also takes place.
All in all, we have the strength to bring together the vast majority of Brussels' contemporary art actors and thus reflect the local art scene. We're fortunate in Brussels to have such a broad spectrum of participants and artists. Few cities can boast such quality.
Luxe Digital: Who is your typical audience? What are they seeking when attending the Brussels Gallery Weekend?
Sybille du Roy: Our event welcomes all types of visitors. From large international collectors to local families, art students, art lovers, curators, artists, and gallery owners. They each decide to spend the weekend in Brussels and discover the various art venues featured throughout the event. It's also a great environment to network and connect.
One of our guiding principles is to help people experience art in an accessible fashion for everyone. For example, we also run several campaigns in partnership with local schools and retirement homes to involve the broader community.
We don't always know who our visitors are, however. Two years ago, for example, a lovely couple came to the Meeting Point to ask for information. Luckily I was around and realised that they were both well-known collectors from the Netherlands who came without informing us in advance. They were happy to walk around incognito. Other collectors prefer to tell us about their trip and join our VIP programme to enjoy custom tours and viewing experiences. Another well-known collector from China planned her trip with our team before arriving. She was delighted to be guided by our staff and receive insights into the local art scene.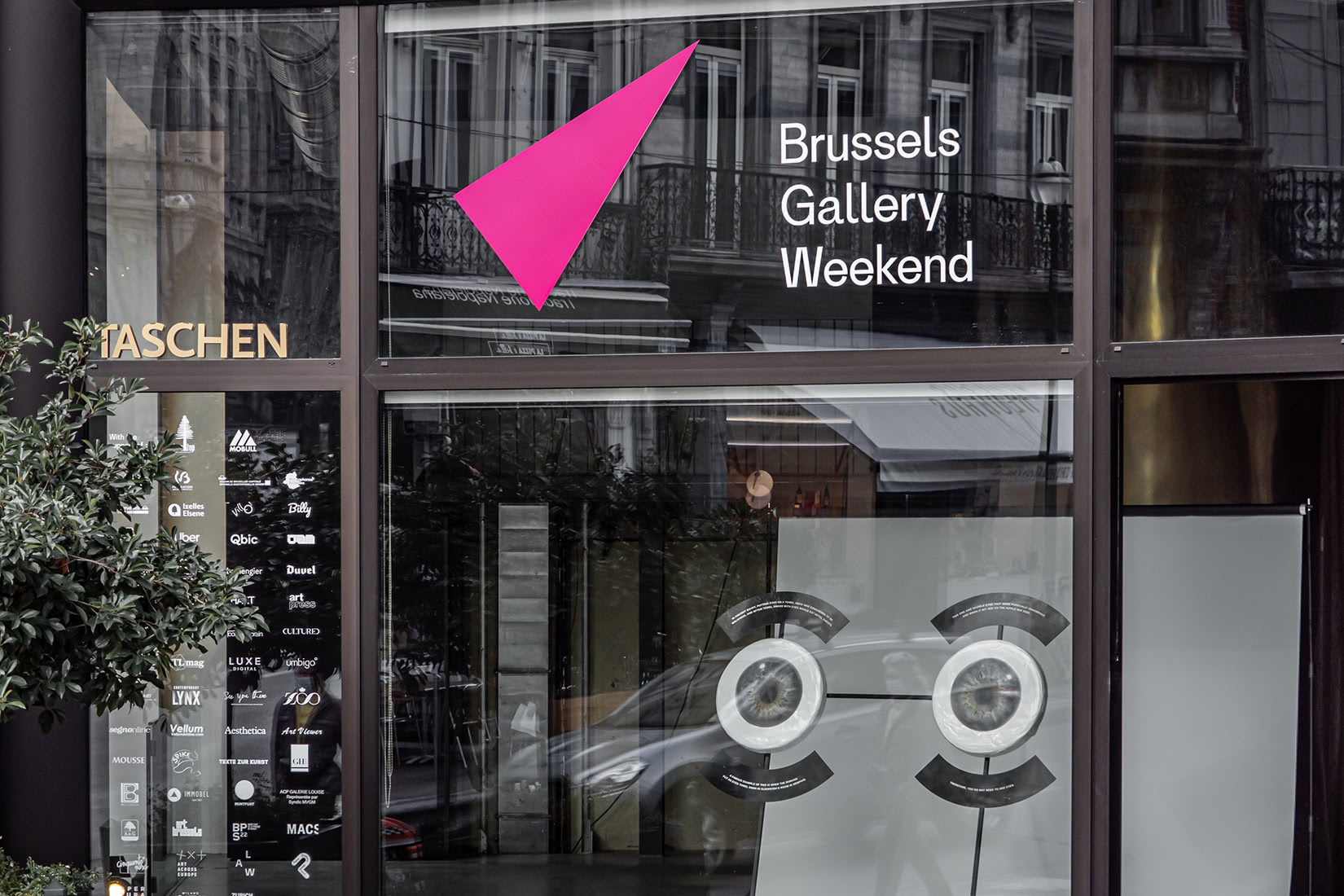 Luxe Digital: And in terms of the exhibitors, what kind of galleries is the event tailored for?
Sybille du Roy: We are proud and honoured to have 45 galleries located throughout the city to participate in the event. The Brussels Gallery Weekend is aimed at galleries that reflect the richness of the Brussels art scene; this, of course, means great diversity. Each gallery brings something unique to the table. It is thus essential to have a broad range of galleries to represent the diversity of the Brussels art scene. From large and well-established galleries that have a significant influence to the newcomers who do not necessarily have the same means but who have the ambition to carry out projects, participate in fairs and support artists, we enjoy a large spectrum of participants.
For us, the single most important criteria when deciding which galleries to include in the event is their commitment to art and the quality of their exhibitions. The galleries are selected by the committee, made up of directors of several galleries of various styles to represent everyone. We differentiate ourselves from a fair because the exhibitions occur in the gallery spaces, which means we don't have a central building where the public can come. We are an event that takes place within the city. This allows us to represent the local art scene diversity better.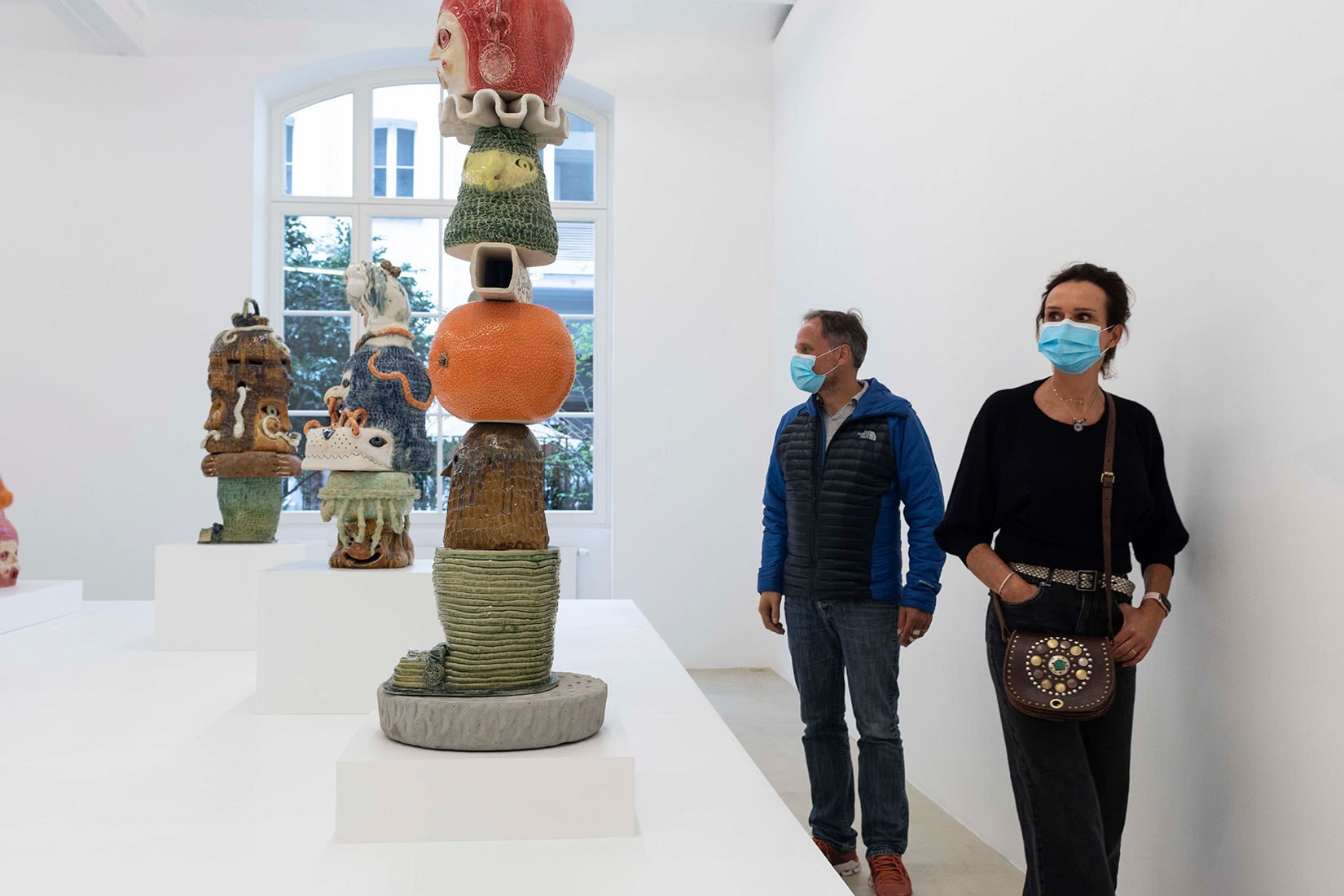 Luxe Digital: In parallel to the Brussels Gallery Weekend, your team also organises Generation Brussels, the Open Doors, and the Gallery Walks. Can you please tell us more about how they all work together?
Sybille du Roy: Since 2018, our team organises the exhibition Generation Brussels to highlight young Belgian artists. The artists are a mix of young graduates and yet-to-be-established artists. They all come from Brussels and are not represented by galleries yet. Our main objective is to use the exhibition as a springboard for these young artists.
A duo of two young curators, Zeynep Kubat and Dagmar Dirkx, will lead the 2021 edition of Generation Brussels. The exhibition will highlight themes such as image and identity through different media like performance, video, photography, textiles, music or painting.
The Open Doors and the Gallery Walks are two events that we launched in 2020 but had, unfortunately, to be postponed to 2021 due to the global health crisis. We decided, however, to maintain Generation Brussels because we think young local artists must have that exposure, especially in this period which can be challenging for them.
Luxe Digital: The art scene is very dynamic in Belgium. What makes Brussels such an attractive location for galleries and artists alike?
Sybille du Roy: Indeed, Brussels has become an important destination for art lovers, especially when it comes to contemporary art. One can find a significant number of galleries with very varied styles and outstanding quality. Brussels is appealing to artists thanks to the quality of its environment, the dynamism of the city, and the relatively low rent cost, which, combined, offer exciting growth opportunities. The result is a fantastic culture where artists can mingle, connect, and constantly find new inspiration.
It's also worth pointing out that we have a considerable number of collectors in the country and that Brussels benefits from its proximity to other European capitals. Over the years, we've seen an increased number of foreign galleries establishing a space in Brussels, such as Obadia, Rech and Gladstone. Recently, we welcomed new galleries from Los Angeles, Nini Mier, and Brazil. We also have the new branch of the Luxembourg gallery Nosbaum Reding opening during the Brussels Gallery Weekend 2021.
Luxe Digital: We're observing with great interest the adoption of digital technology, and virtual visits in particular, for the art industry. How do you see digital transforming the way galleries operate in the future?
Sybille du Roy: The pandemic has significantly accelerated the digital transformation in the industry. While the art world was a bit late in adopting new technologies, most galleries now embrace digital, with many of them offering virtual tours. At the Brussels Art Weekend, we are also offering viewing rooms on our website, which was completely revamped last year. This year, we're going further by offering, in collaboration with the participating galleries, audio tours accessible via QR codes. Galleries are very enthusiastic about this new project which is more ecological and allows them to be closer to their visitors. Some also start to use QR codes to replace their paper press releases altogether.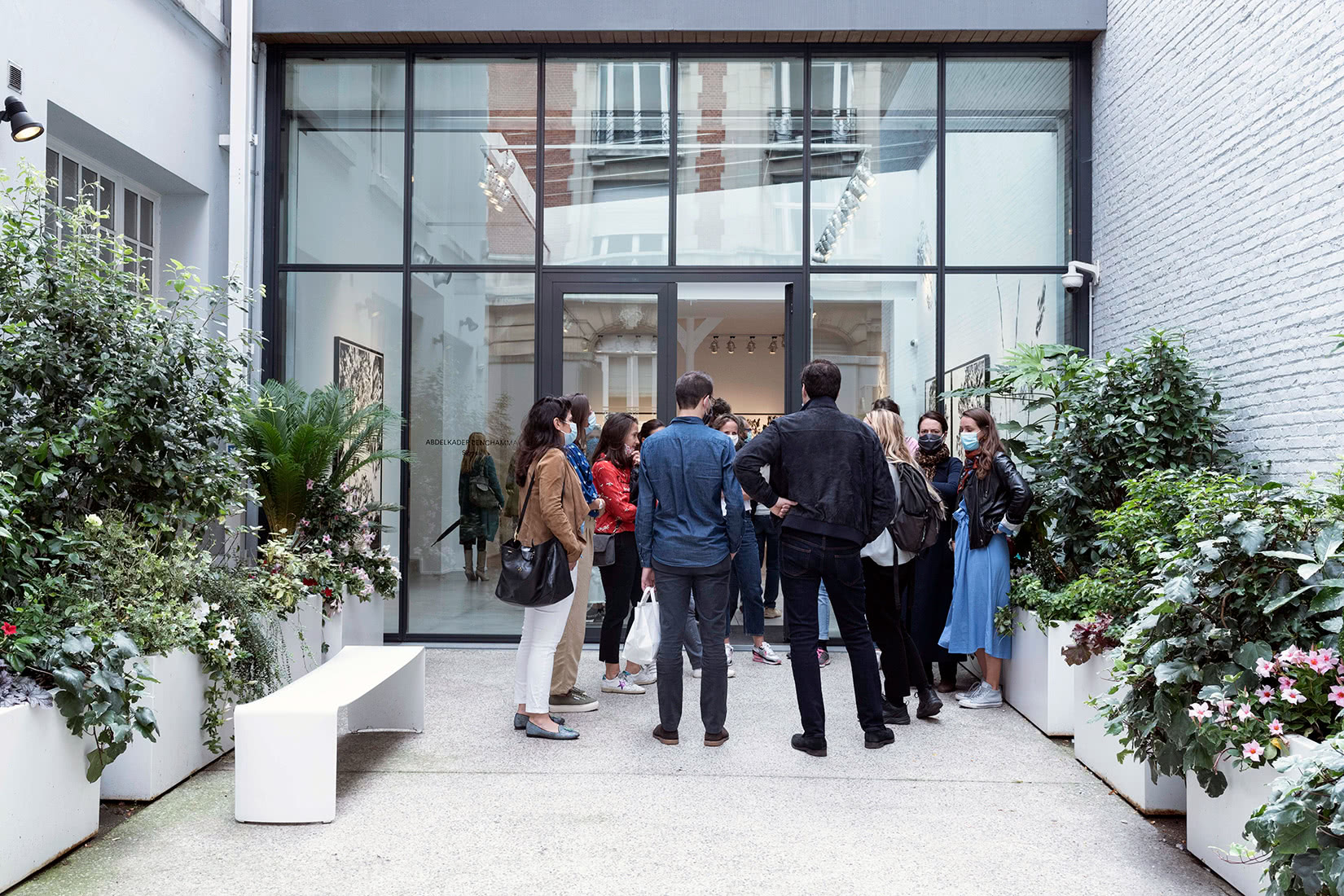 Luxe Digital: What trends do you think will have the most impact on the art industry in the next five years?
Sybille du Roy: The industry is changing so rapidly that it's hard to predict the future. Digital technologies will undoubtedly continue to grow in importance. They are already changing our relationship to art today. That said, I believe that a classic will always be a classic, whatever the short term trends are. Whether the trend is towards abstract, figurative or African art, today's market is moving so fast that what matters is to purchase artworks that we like and that we want to live with.
Luxe Digital: What does the future reserve for the Brussels Gallery Weekend?
Sybille du Roy: We've realised with the global pandemic that working locally is essential to who we are. It is thus something we want to emphasise moving forward. However, we hope to also grow internationally by welcoming even more visitors from abroad as soon as the situation allows it. Furthermore, we want to continue to embrace the diversity of Brussels by including even more galleries that contribute to the artistic reputation of the city.
We also plan to create a podcast about the Brussels scene to help bring more attention to the community. Finally, one of our goals for the future is to give a more ecological conscience to the Brussels Gallery Weekend. We are already working on this by collaborating with several galleries.