Pierre-Loic Assayag is the CEO and founder of Traackr, an influencer marketing platform used by global brands such as L'Oreal, Coty and Samsung, as well as, many direct-to-consumer brands. He started his career in marketing for Procter & Gamble and Peugeot in Europe, before moving 20 years ago to the United States to become an internet technology entrepreneur.
Pierre-Loic often refers to himself as a recovering marketer because his tenure working for large brands took place during the time of traditional marketing, referred to as the "art of persuasion," which never made sense to him. It always felt that the one-way marketing success was due to a lack of alternatives.
What excites him in today's world is that for marketing to succeed, a brand has to genuinely be better than alternatives and marketers have to be smarter than their competition. His mission is to help marketers drive the changes needed within their organisations to keep their brands relevant and attractive.
Pierre-Loic Assayag on the importance of data to run successful influencer marketing campaigns
Luxe Digital: Hello Pierre-Loic, thank you for taking the time to speak to us. Influencer marketing is evolving and has become quite a debated and polarising topic. Let's start first with your definition of an influencer and your views on working with micro-influencers compared to celebrity influencers.
Pierre-Loic Assayag: While influencer marketing has long been the subject of debates, the concept of influence is straightforward. An influencer is someone who has expertise in a domain and an audience who recognises their expertise.
There are many faces of influence: a tutorialist with a small, but dedicated following, a founder of a DTC brand. They all have different audiences, different relationships with their audiences and various forms of content that may align with your goals.
Most of the brands we work with have a diverse influencer mix supporting their marketing strategies. In luxury, there is a tendency to work with a fewer number of higher profile or exclusive influencers, but one of the trends this sector is grappling with is the democratisation of luxury – it's more important than ever before for luxury brands to cater to the larger communities that adore them.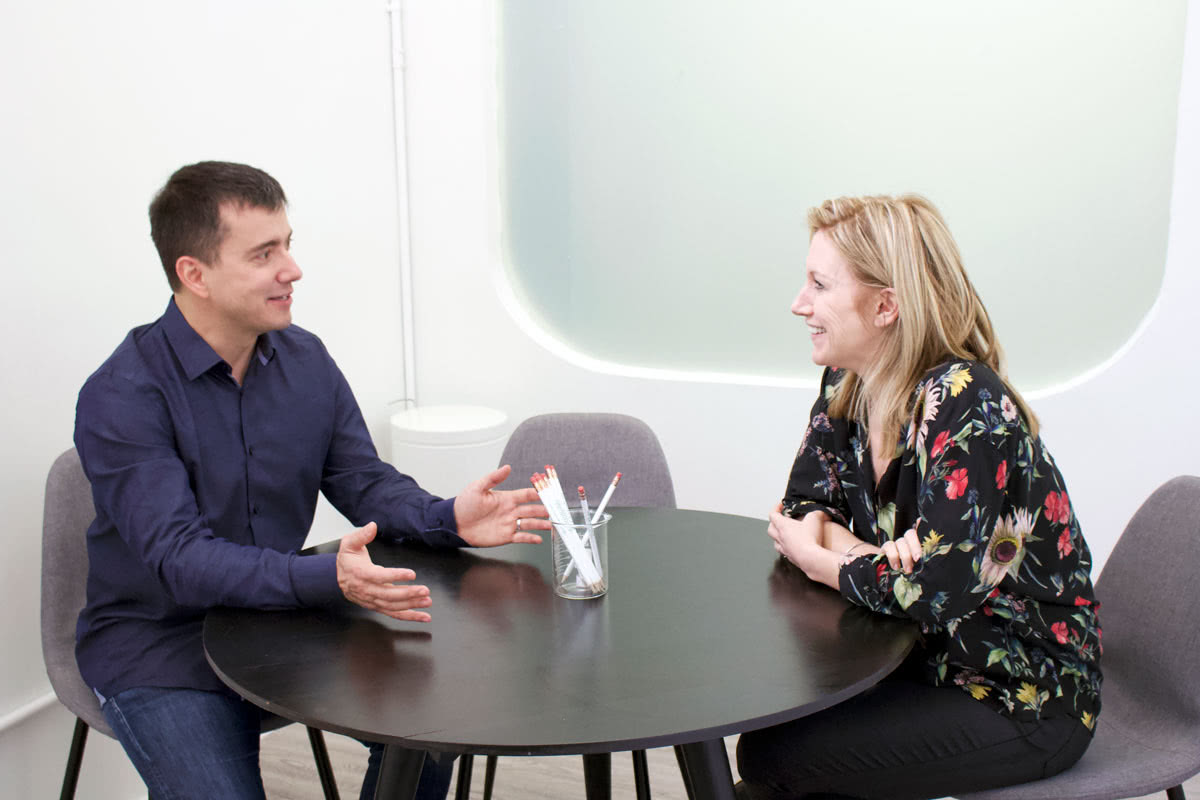 Luxe Digital: What are some of the most popular misconceptions you've seen brands have about influencer marketing?
Pierre-Loic Assayag: The number one misconception for brands is to confuse influencer marketing with media buys. Yes, it is a new and much more effective channel, but it is also inherently different from media and requires a relationship-driven strategy. The surest way to fail at influencer marketing is to set it up as a media buy.
A second misconception would be to confuse influence with reach (or the number of followers or potential impressions). The goal of influencer marketing should be to affect your audience's behaviour, not sheer awareness.
Luxe Digital: In your opinion, where does influencer marketing fit with all the other opportunities available for brands to engage with consumers online?
Pierre-Loic Assayag: In the quest to earn consumer attention online, influencer marketing is most certainly one of the most effective channels because you can deliver your message via a trusted voice to an engaged audience.
Influencer marketing is also one of the best ways to reach consumers on social media outside of advertising. Given how much time we all spend on social media and how curated our feeds are, brands are eager to work with influencers to reach their target audience in an intimate way.
Luxe Digital: Based on your experience, when and how should luxury brands engage with social media influencers? What should brands avoid? And what can they do to maximise the impact of their campaigns?
Pierre-Loic Assayag: Luxury brands certainly have to contend with many juxtapositions when developing an influencer strategy. Premium brands must balance exclusivity with scale, control with collaboration and in some cases, heritage with novelty.
While this is true for every brand, it's even more critical for luxury brands to build long-term relationships with their chosen social media influencers because authenticity and storytelling are so central to a luxury brand's identity.
For example, one of our customers, luxury jeweller De GRISOGONO aimed to inspire and gain legions of aspirational fans on social media by engaging with influencers ranging across multiple audiences, from cinema to haute cuisine, during the 2015 Cannes Film Festival. These influencers helped them gain legitimacy and relevance while leading the next generation of customers to fall in love with the brand. In the lead up to the event, the brand worked for an entire year to build relationships with the influencers they brought to the festival.
The results were phenomenal. The 14 chosen influencers generated 87 mentions, 19M+ impressions and the brand added 35K followers on its social channels.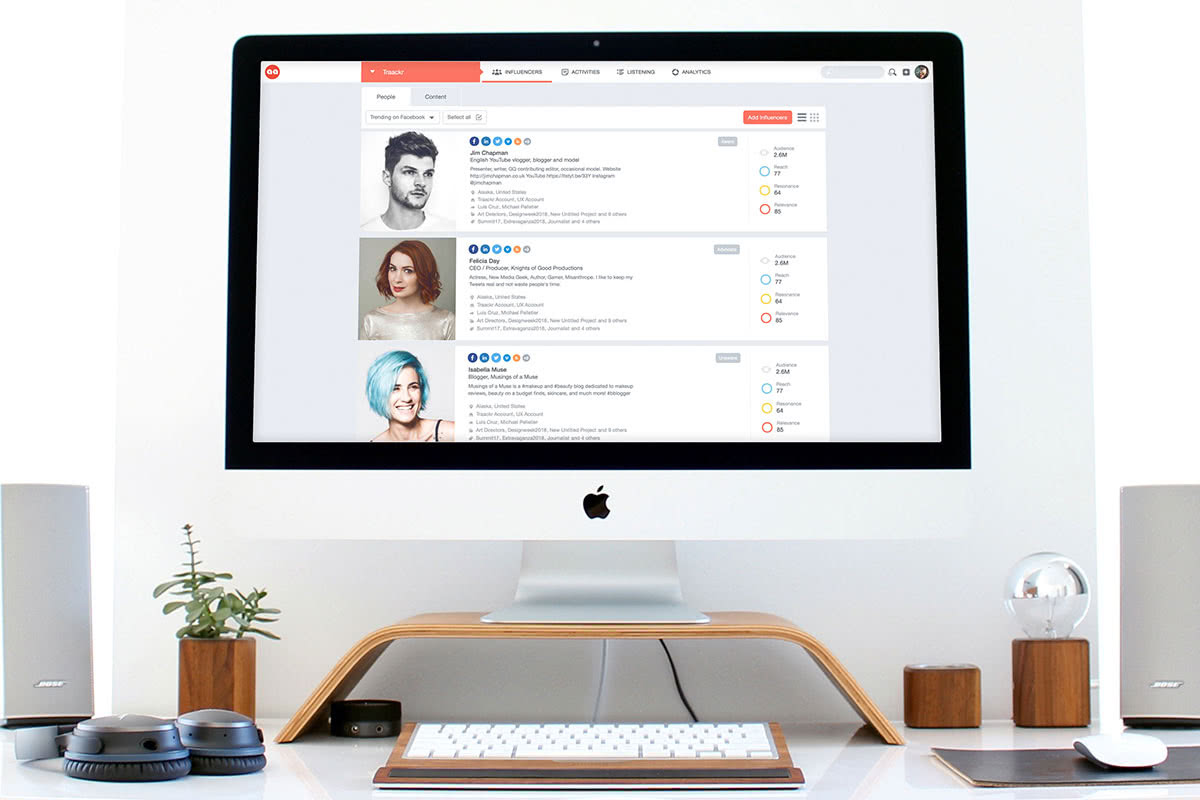 Luxe Digital: Brands now expect better targeting and ROI, audiences seek more authenticity, and legal bodies enforce stricter regulations. How is the influencer marketing industry adjusting to these changing expectations?
Pierre-Loic Assayag: As brands invest more in influencer marketing, we on the technology side are advancing our capabilities to provide the right data, insights and reporting. Today, brands rely on technology to gain data that will support their decision-making process. Technology also impacts how brands select influencers, how they manage their marketing campaigns and benchmark their market performance.
At Traackr, we provide customers like Melia Hotels International, YSL and Armani fragrance deep influencer insights so they can select influencers who are brand safe, on brand and speak to the right audiences. Our platform ensures that brands optimise their paid influencer endorsements, but also chose the influencers who are most likely to have relevant audiences who are genuinely interested in our clients' brand.
We see increasingly more demand from brands for influencer marketing performance data beyond the list of influencers that they already know. Brands want to know how they are performing against their competition but also across all influencers globally.
Luxe Digital: What are the key metrics and KPIs brands should look at when searching for social influencers? How can brands measure and evaluate the impact of their influencer campaigns?
Pierre-Loic Assayag: One of the key metrics brands should look for when evaluating an influencer is their engagement rate, not just overall, but also when talking about the brands or topics that matter. For example, does an influencer generate an above average engagement rate when publishing content related to handbags? How well has an influencers sponsored content for a competitor performed in the past?
Analysing audience attributes is also essential for social influencer selection. How much of the influencer's audience matches your target market? Do they speak to teenage girls or women over 30?
When it comes to assessing campaign performances, the metrics that matter will depend on your goals and may include impressions, cost-per-engagement, or video views, for example.
Amika, a premium hair care brand, recently ran a major influencer marketing campaign to support the relaunch of their line with Sephora. In addition to measuring the impact of their influencers, Amika also measured what we call the "ripple effect" of their campaign among a panel of 36,000 influencers. They were able to see that their ten selected influencers generated a 22 per cent uplift in organic influencer mentions and a 191% increase in engagements. They also exceeded their sales targets and are now expanding their placement with retailers. Their success all started with a data-driven influencer selection process.
Luxe Digital: What are the main steps a brand should take in creating and managing an influencer partnership?
Pierre-Loic Assayag: First, do your research. Make sure that each influencer meets your criteria and take the time to assess their historical content to ensure brand fit and safety.
Second, when you reach out to your selected influencers, treat them as collaborators. It's fine to propose a project but leave room for the creative process and influencer input.
Lastly, take a long-term approach to the relationship – it's not only more authentic, but it also leads to higher ROI.
In a recent conversation with the social media team at Urban Decay, they shared that they measure the value of an influencer relationship by the activity an influencer generates for the brand outside of campaigns. If you approach an influencer for a product launch and leave it at that, sure you will see a spike in mentions, but the impact will be short-lived and less impactful.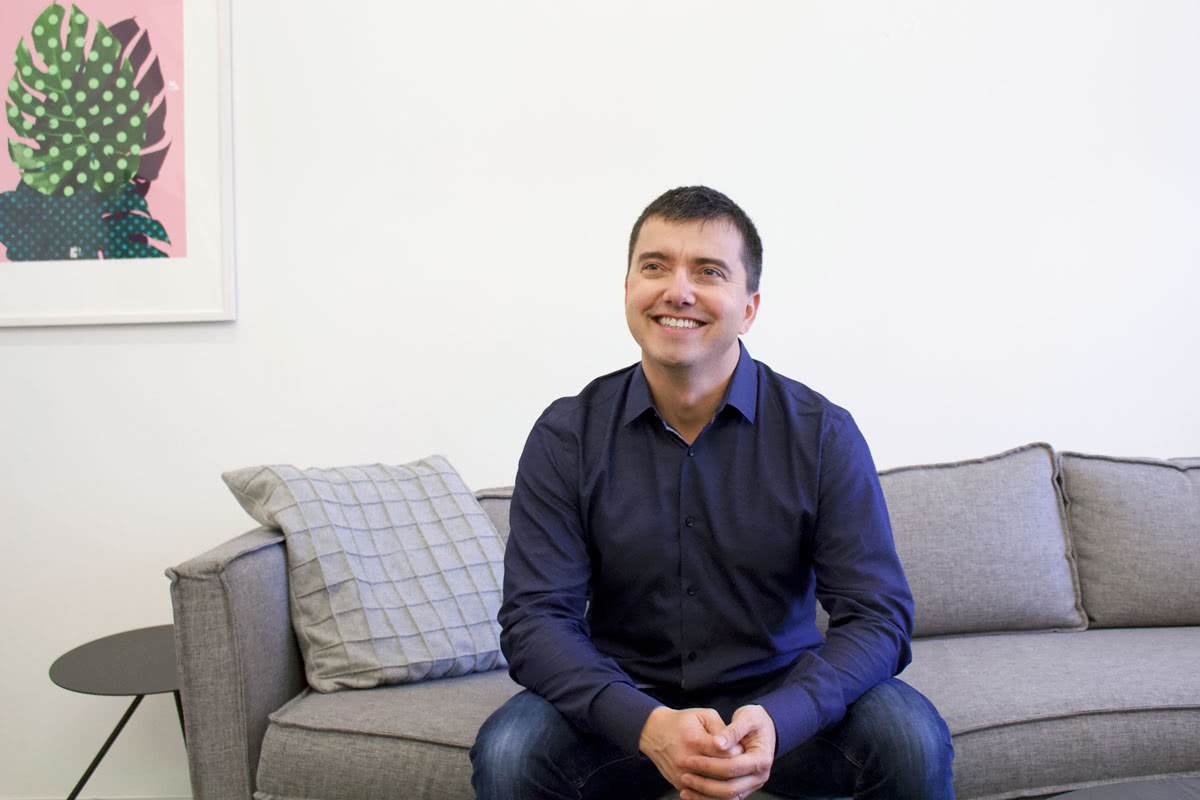 Luxe Digital: How would you describe Traackr and its usefulness for luxury brands?
Pierre-Loic Assayag: Traackr is an end-to-end influencer marketing platform that enables brands to scale global influencer strategies. Our technology powers influencer discovery and evaluation, program management and performance measurement for paid and organic campaigns.
What sets us apart from the competition is our extensive influencer database that covers the entire globe, as well as our reporting capabilities.
Traackr was founded ten years ago before Instagram even existed if you can believe that.
When it comes to luxury, we often see brands requiring a technology that can support a global strategy that has unique local market requirements. Given our dataset and global presence, we have offices in New York, San Francisco, Boston, London and Paris, we are uniquely qualified to support these types of discerning brands.
Luxe Digital: Who are your typical clients? What are they seeking when signing up to Traackr?
Pierre-Loic Assayag: Our customers span diverse industries including beauty, fashion, travel, spirits, but also consumer technology, financial services and more. In the luxury industry, in particular, we count YSL, Armani, Nespresso, Melia Hotels International, as well as, speciality products like the famous Bordeaux winery, Chateau Ducru Beaucaillou.
Luxe Digital: What does the future reserve for Traackr? Anything in particular that you're excited about at the moment?
Pierre-Loic Assayag: What excites me most about the future of Traackr is that we have been working with brands so far by providing a series of capabilities to support their expanding influencer programs. Now that these programs have matured and best practices are emerging, we're able to design a unified user experience covering the full workflow of influencer marketing, helping our users make the right tactical decisions while seeing the bigger strategic picture.
At a higher level, I find it fascinating that, as a change agent for our customers, we have a front row seat in the reinvention of their brands, brand values and marketing practice. We're only at the dawn of the purposeful-brand, and I look forward to supporting its emergence.
Luxe Digital: If you were to give just one piece of advice about influencer marketing to a luxury brand marketing manager, what would that be?
Pierre-Loic Assayag: Last year, we surveyed over 100 senior marketers from global brands about their influencer marketing strategy. Nearly 50 per cent still considered their programs to be tactical, though they want to push their organisations to become more strategic, especially as budgets rise. What I find fascinating is that their number one priority, not just for influencer marketing but marketing in general, was figuring out ROI.
So if I can leave brands with one piece of advice for creating high-impact influencer programs, it's this: Start with measurement.
Take stock of your brand's current performance among social media influencers, establish a baseline and framework for monitoring your progress. This way you will be able to evolve your influencer marketing strategy, demonstrate ROI and grow your programs from the beginning.
A few words that say a lot:
A book that influenced your life
"Existentialism is a Humanism" by Jean-Paul Sartre. It gave me a fresh perspective on religion and politics.
Luxury in one word
two words – aspiration and belonging
The future of digital in one word
paraphrasing Charlene Li, Founder of Altimeter, digital is like air: everywhere and invisible.
If you were to only pick one color
Black no question