Munich-based Katerina Leroy is the definition of multi-hyphenate.
As the Digital Creative Director for L'Officiel Austria and L'Officiel Cyprus, she determines the best way to represent ideas online and produces digital concepts for design projects.
With a growing audience of over 400 thousand followers on her personal Instagram account, her carefully curated feed reads like a lavish wish list and an insider look into her admittedly glamorous life.
We sat down for an interview with the entrepreneur to talk about modern luxury, reaching success on Instagram, and where social media is heading.
Luxe Digital: Hello Katerina, thank you for taking the time to speak to us. Tell us about yourself and how you became so well-versed in social media.
Katerina Leroy: I find digital media incredibly exciting; generating new ideas and providing strategic advice to clients to bring their products and services in front of the people who want them. As a digital entrepreneur and the Digital Creative Director for L'Officiel Austria and L'Officiel Cyprus, I offer the audience a behind-the-scenes look at the experts and entrepreneurs shaping the women's beauty and fashion industries, with an eye on luxury. I have spent my career strategising and creating content and communications for organisations ranging from start-ups to multinational corporations. Having worked for Hubert Burda Media and with over 7 years of experience, I now support brands by defining their positioning through editorial and social media, covering luxury and fashion industries. I also update my own social media channel regularly, taking interior photographs of renowned hotels and introducing luxury brands I feel connected with.
Luxe Digital: Marketing strategist, brand ambassador, content creator. How would you describe what you do? What does a typical workday look like for you?
Katerina Leroy: I usually work from my home office because I travel a lot and don't need an actual office. I love the flexibility offered by this career path: I can work on my own schedule and I have the opportunity to work from different countries worldwide. Every day is different. One day, I can work about 12 hours writing and answering emails, developing marketing concepts, and consulting, but then I can spend the next day on the plane or conducting online meetings.
Luxe Digital: You lend your expertise to multiple luxury brands and magazines. What are they seeking when getting in touch with you? Are there any success stories you can share with us?
Katerina Leroy: Social media is a complex practice of creating, promoting, or maintaining goodwill and a favourable image among the public. I have always been fascinated by the positive effects a good social media marketing strategy can have on the image of a business. It requires a significant commitment and a rigorous work process. The greatest satisfaction is to see my customers happy with the service I provide—consultancy or hands-on digital marketing. Now I guide my luxury partners in the development and execution of their digital initiatives. I mostly focus on luxury brands to build their customised strategic vision to drive their business and reinforce their customer relationships. I have many successful stories, but they all mainly lead to the same results: growing the business by building a strong online presence.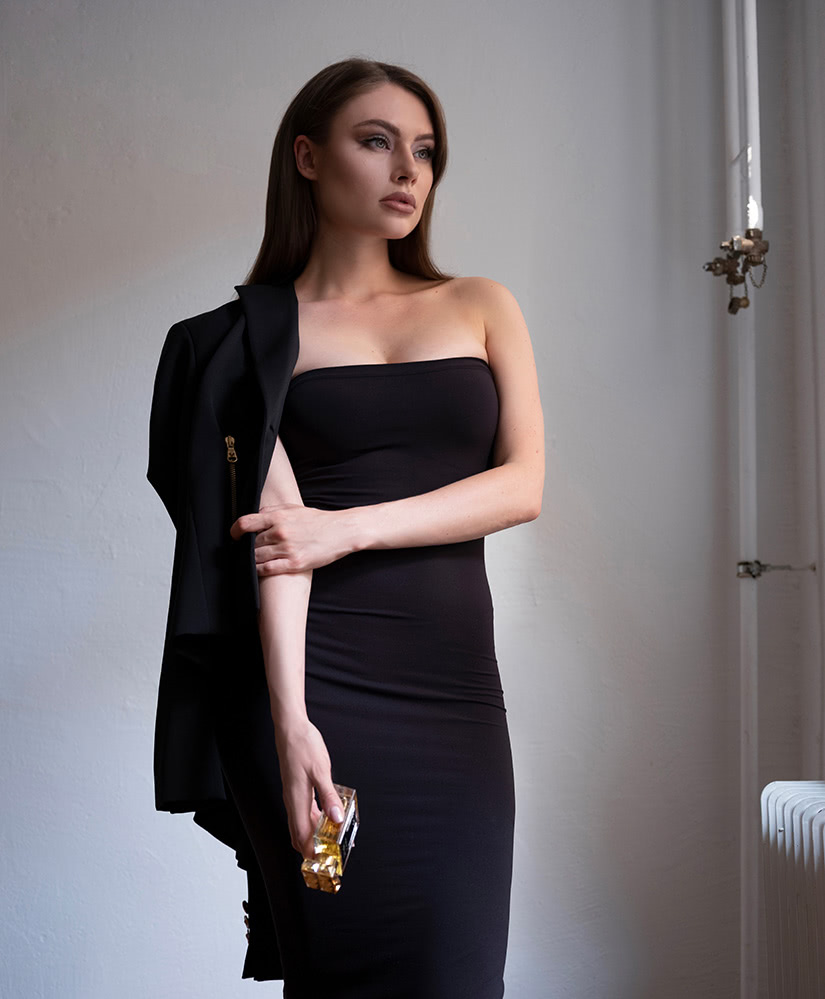 Luxe Digital: You have over 400k followers on Instagram who follow your recommendations on everything from travel to beauty and fashion. What's your secret to growing a powerful Instagram account with engaged followers?
Katerina Leroy: It is a very complex question, but the most important aspect is to carefully plan your content strategy. First of all, it's about unique content: It is about playing with creative ideas; there are plenty of reliable ways to get inspiration on Instagram. Engaging with the audience is also critical. If you're relatively new to building your brand on Instagram, it's essential to take small steps toward building engagement. However, smaller brands can start following their fans or those considered "power users." It takes commitment and consistency. It takes time and discipline. There are also many details that play a vital role like a strong bio, a profile picture, a harmonious colour palette, post consistency, and last but not least, a strategic analysis of the postings.
Luxe Digital: Nowadays, our brand image is directly impacted by the quality of our visual presence online. As a professional online marketing strategist and content creator, what tips would you give people to improve their social feed's look and feel and overall performances?
Katerina Leroy: It's essential to pay attention to the quality of your pictures as well as the content itself. The online presence should look aesthetically pleasing and spark interest. That could be a representative location, details of dress, or a picture with an exciting personality. I always recommend using the last iPhone to take pictures because not everyone can afford a Canon Mark IV or Leika to create social media content. There is also a wide variety of iPhone apps for editing the pictures directly on the phone, like Facetune or Snapseed. However, I prefer using Photoshop CS6 and Lightroom on my Mac for professional retouching.
Luxe Digital: What are some Instagram trends that will emerge in 2021? What are you most excited about?
Katerina Leroy: With the fast development of technologies, there will be a lot of work done to continue merging the real world and the digital world. I believe that this year's trends are going to continue in 2021. We will continue observing an increase in social selling. Influencer marketing will still be a go-to strategy to reach buyers. Brands and influencers will rely on live streams to engage with their audience; authenticity is at the core. I also expect brands to invest more in ads. And the app will most likely be optimised for mobile use, too.
Luxe Digital: What's your definition of modern luxury?
Katerina Leroy: The standard definition of luxury is that of being in a state of great comfort and pleasure. A state, which involves a degree of expense or exclusivity. The implication of modern luxury relies on enjoying comforts and elegance over and above the mainly accepted necessities of life. In my opinion, luxury is more than about the price. Luxury is closely related to inner perceptions, feelings, and an appreciation of the surroundings.
Luxe Digital: How do you see digital transforming the luxury travel and hospitality industry in the years to come?
Katerina Leroy: The pandemic has certainly shaken some of the luxury industry's essential aspects and the luxury travel and hospitality industry in particular. While social media has become a mainstream marketing channel, there are many variables that hoteliers are taking advantage of to increase their revenue. Looking at the hospitality industry, I believe more than 50% of the hotel's marketing budget should be allocated to digital marketing.
A few words that say a lot:
A book that influenced your life
"Power" by Robert Greene.
Luxury in one word
Beauty
The future of digital in one word
Growth
If you were to only pick one color
White