Instagram is becoming one of the most powerful platforms for brands to engage with consumers. To discover what it means for the future of luxury marketing, Luxe Digital spoke to Alex Tooby who has built her entire business around Instagram.
If you're on Instagram, you've probably seen or followed one of Alex's popular accounts. She is the owner of accounts such as @menandcoffee that boasts over 390K followers.
Following early successes with the social platform, Alex started teaching business owners how to leverage Instagram to establish their brand online and grow their sales.
Alex Tooby on the future of Instagram for luxury brands
Luxe Digital: Instagram's influence continues to grow; it's becoming the social media platform of choice for luxury brands to reach modern affluent consumers. What do you see as being the biggest challenges and opportunities that Instagram brings to luxury brands?
Alex Tooby: The biggest problem luxury brands will face is simply completing the sale through Instagram alone. When a product has a high price tag, it takes a consumer longer to make a decision about buying that product. Of course, there are certain consumers who don't care about price and act impulsively but the majority of people have a decision-making process when it comes to buying a new product or service. Because of that, an Instagram post or story showcasing an expensive offering often isn't enough to close the sale. This is why I suggest always trying to guide your Instagram followers to your website where they can learn more about a particular product, read reviews, explore the details, etc. Or invite people to join your email list where you can send out messages that help build the "like, know and trust factor" that encourages users to buy.
The biggest opportunity I see is being able to reach a wider range of potential customers than ever before. With traditional marketing like print or television, your advertisement is only shown to people reading or watching certain publications. With Instagram, you can target that same customer, as well as potential customers who may not know you exist, or wouldn't have seen your brand elsewhere.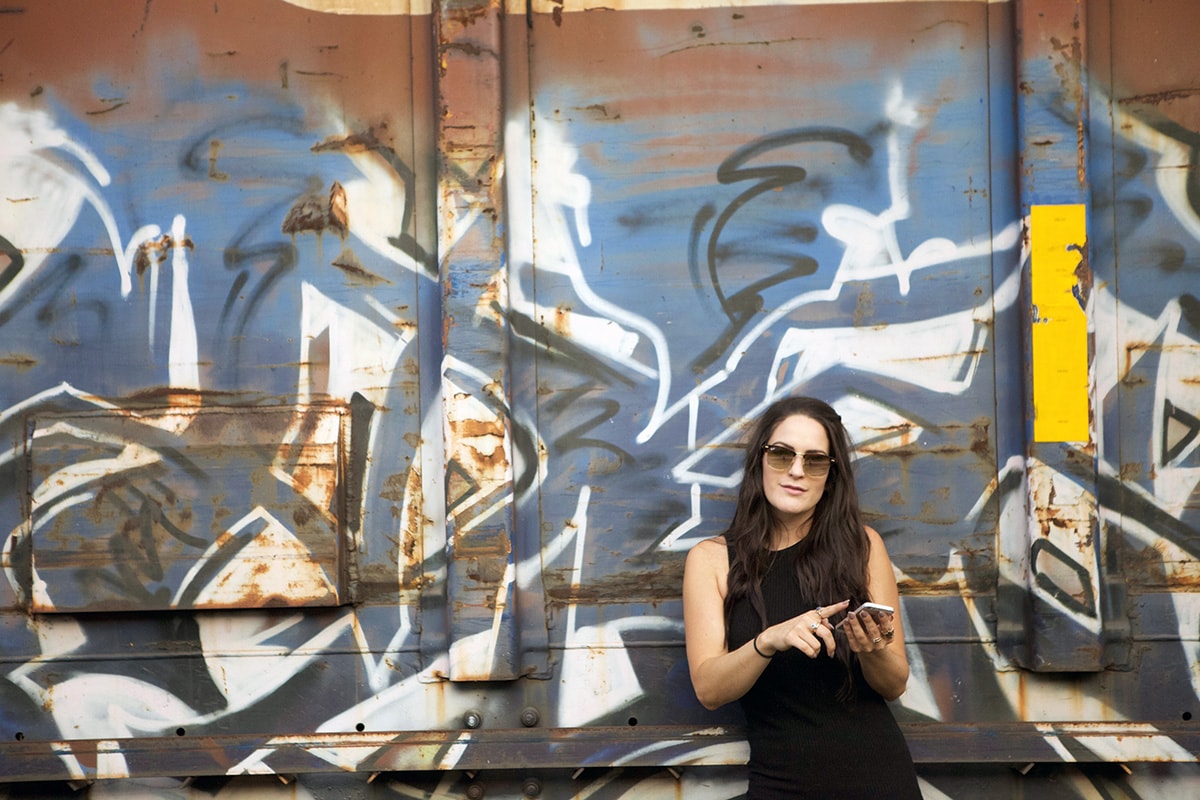 Luxe Digital: How do you translate a premium or luxury experience to Instagram?
Alex Tooby: The details of course! Premium products and services generally cost more because the creator has gone the extra mile to provide the best experience. Use your Instagram posts, captions and stories to share about the little things.
For example, if it's high-end clothing you'll want to take up-close shots of the stitching to show the quality. If it's a luxury hotel you may want to type out a list of features a guest would have access to in your caption, and if it's a deluxe skincare product you'll want to use your stories to show the packing, texture of the products and how-to tips.
Luxe Digital: How do you typically recommend brands grow an Instagram account with engaged followers?
Alex Tooby: I think the most overlooked strategy for growing an engaged Instagram following is actually spending time engaging with your target market. We all want hundreds of likes and comments but if we aren't willing to dish them out ourselves, it's less likely to happen. So I highly suggest setting time aside every single day to give likes and comments to the people you believe will be most interested in your content.
In addition, you'll want to focus on only posting quality visuals, being genuine and interesting in your captions (tell a story, share an experience, document the benefits of your offering), use 30 hashtags that are descriptive of your account, and use stories regularly!
I've designed an entire course to help people accelerate their growth on Instagram.
Luxe Digital: The highly visual nature of Instagram makes it a place where branded content feels less intrusive and opportunities for exposure are virtually limitless. What are some of your tips on creating engaging content for Instagram? What are some of the best formats?
Alex Tooby: The images you post will be highly dependent on your specific niche, however, I recommend sharing images that show off your product in a less intrusive way. Instead of posting a photo of the handbag you're selling, post an image of a model that closely represents your target market carrying the bag. This simple change takes your content from salesy to eye-catching and persuasive.
These types of photos help your potential buyer visualize themselves using the product you're selling.
Instagram also seems to favour video at the moment. You should give video a go if you have the means to create a unique video that shows off your products and services.
In addition, don't forget that while your image is important, your caption can really help send the message home to your audience. Make sure you're taking the time to craft a caption that does one of three things: provides entertainment (this could involve storytelling or a witty one-liner), provides education (describes your product or service and its benefits) or creates emotions (makes someone laugh, cry, think, etc). Your image will stop people in their tracks but your caption will keep them coming back for more!
Luxe Digital: Data and analytics are essential to any marketing strategy. How to best leverage these insights when it comes to Instagram?
Alex Tooby: If you've converted your Instagram to a business account, you'll want to check your individual post insights to see what your impressions are made up of. Here you'll see how much of your traffic is coming from your current followers, the explore page, hashtags etc. If you find that you aren't getting any views from hashtags that would be the first thing I'd adjust. Hashtags are so powerful and can bring in a ton of exposure so you'll want to make sure they're working for you.
Pro tip: avoid hashtags that have 1 million or more posts associated with them. They're too busy for your photo to be seen!
You'll also want to check your overall account insights to see where your audience is located, their gender and what time they are generally active on IG. These insights will tell you what time you should be posting at. If they live in New York and you live in Singapore, you may have to adjust your posting schedule! It will also help you decide how to frame your content so it speaks to your audience directly. If you find out you have 80% female followers that may impact the way you write your captions or the type of imagery you share.
Luxe Digital: Going beyond vanity metrics such as the number of followers and likes, Instagram can be a powerful business tool if you know how to wield it. How can luxury brands leverage Instagram as a key channel to grow their business?
Alex Tooby: More and more brands are starting to realize how powerful Instagram can be for not only creating a presence for their business but actually increasing sales by leveraging the power of influencers. This marketing opportunity has exploded in the last few years and when done right can give brands a much higher ROI than any traditional marketing.
By finding influencers that are followed by your target market and paying them to use your product, mention your brand in a post or take over your Instagram stories can massively increase the amount of traffic you get to your site, and subsequently, sales!
The only issue with this marketing tactic is that influencers are a dime a dozen. Finding one that has real engagement and a true connection to their followers is key. Be sure to scrutinize their engagement rates and past collaboration statistics before investing. This is another important topic that is covered in-depth in my course.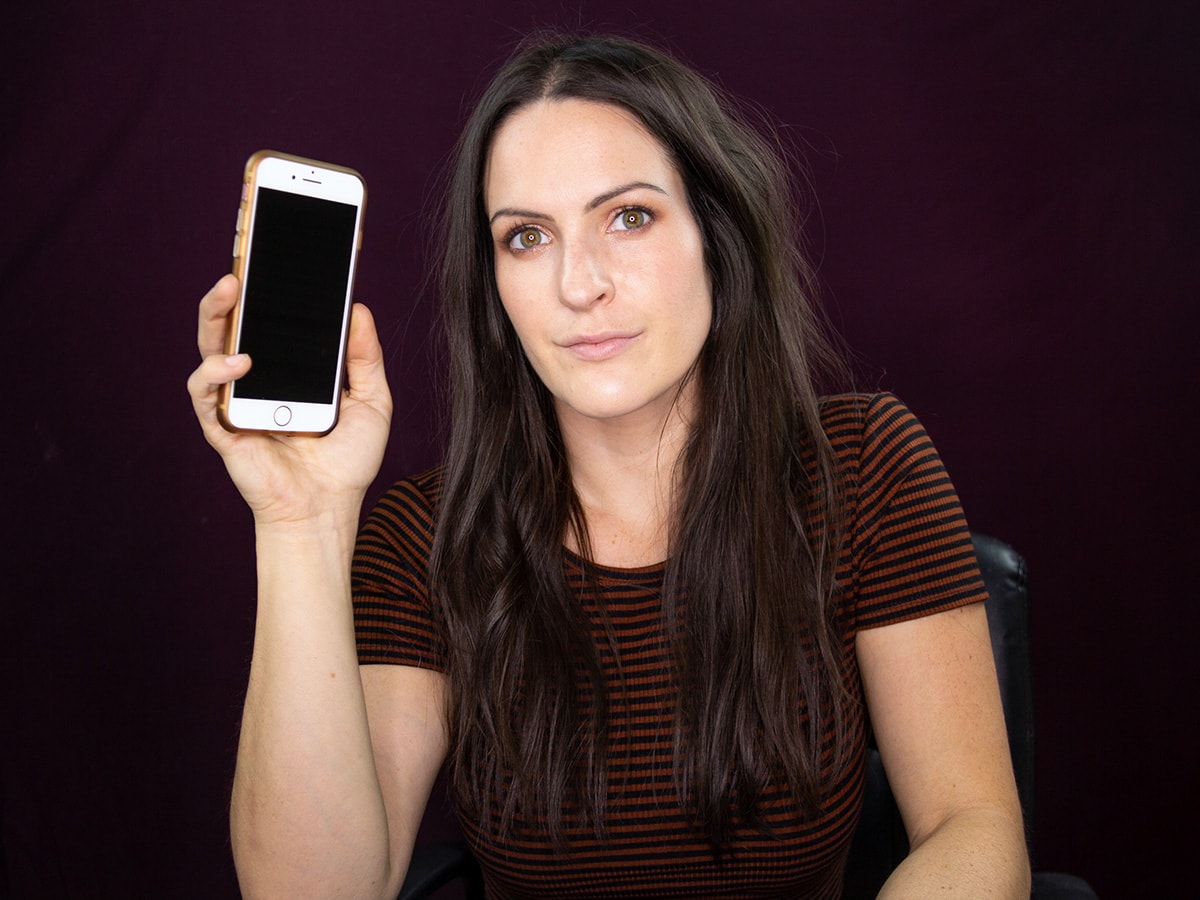 Luxe Digital: What are some Instagram trends that will emerge in 2019? What are you most excited about?
Alex Tooby: I believe Instagram will continue to grow and it will further become the place consumers go to learn more about a brand. If a company isn't on Instagram, they'll be missing out on converting new customers.
I'm personally excited about being able to continue to teach business owners how to utilize Instagram as a marketing tool, but also as a place to build connections with their audience. While Instagram can increase sales for companies, it also provides the opportunity to deeply understand their target market and create a community of lifelong supporters. Sometimes focusing on that long-term goal — loyal fans — is so much more powerful than the short-term one — one-time shoppers.
A trend I think will gain more steam in 2019 is companies bringing influencers together to create hype about a specific product or service. We are already seeing this today with big brands taking influencers on lavish trips and gifting them with endless products to talk about in their posts and Instagram stories. I expect this trend will expand to smaller brands doing things like a simple launch party or mid-day meet-up to try out their product or service. The power of influencers is only just beginning and will continue to grow, however, I suspect some issues will come along with that, such as fake accounts and poor ROI, but only time will tell.
Connect with Alex Tooby on Instagram.
A few words that say a lot:
A book that influenced your life
"The 4-Hour Workweek" by Tim Ferris.
Luxury in one word
Plush
The future of digital in one word
Everything!
If you were to only pick one colour
Black