Electric bikes can propel you beyond your limits. Conquer the streets or head to the hills and let the miles roll by. Yet not all e-bikes are the same. Some are overly heavy, lack essential features, and fail to impress.
Despite their affordable price tag, this Charge Bikes review showcases how the brand set itself apart from the other electric bikes manufacturers. An impressive 50-mile range is possible thanks to a large, removable battery pack. Protective fenders keep you dry regardless of road conditions, while integrated front and rear lights help illuminate the path ahead.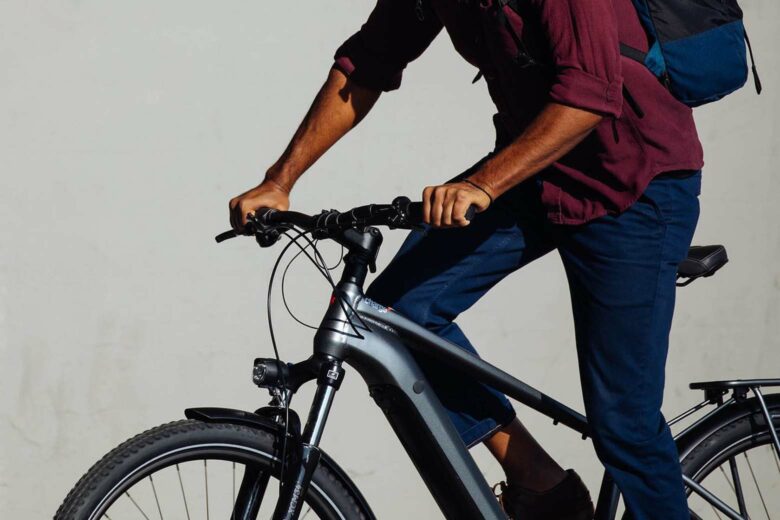 Charge Bikes are one of our favorite electric bike brands with the Charge XC ready to decimate the trails, the City model to tackle daily commutes, and the Comfort 2 to appease leisurely riders of all skill levels.
We'll take you through the assortment of well-priced, durable, and lightweight options in this Charge electric bikes review. Not only are these bikes fun and easy to ride, but they also feature a fold-flat design that's perfect for tight storage spaces.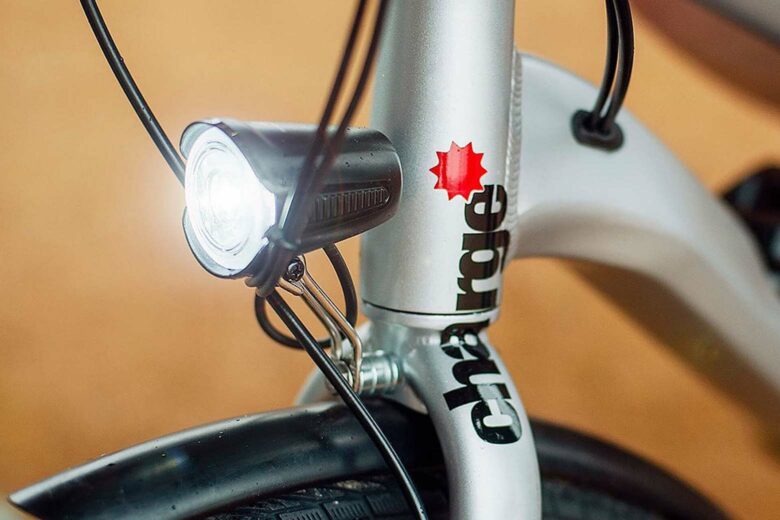 The best electric bikes from Charge Bikes for every kind of ride
Charge Bikes review: Discover three practical options
While Charge Bikes aren't the most powerful on the market, their 50-mile range, fold-flat design, and abundant accessories are ideal for comfortable cruising.
Charge City: The urban option for running errands and commuting to work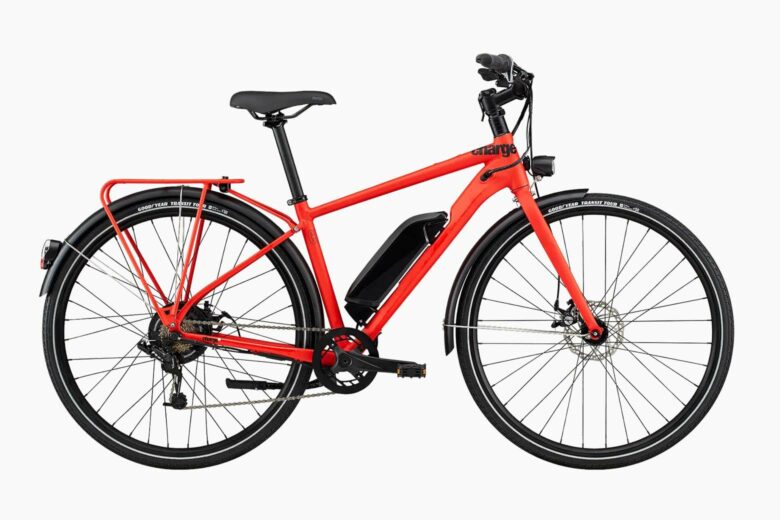 Some e-bikes forgo the tried-and-true bicycle design in favor of big changes. The Charge City sticks to the basics, similar to Ancheer Electric Bikes. In doing so, it brings amazing capabilities on a 45-pound package, about 20 pounds less than comparable e-bikes.
The collapsable handlebars and foldable pedals make it easy to stuff the Charge City in the corner of your office. And when you're ready to hit the road, a glance at the indicators shows battery level, real-time speed, and power assist level.
The Charge City electric bike lets you leave your car in the garage while commuting to work or running daily errands. You can also forget about battery concerns as this lockable battery can be charged on or off the bike, so you never hop on a dead e-bike again.
Range: 50 miles (80 km)
Power/Motor: 250 watts
Top Speed: Up to 20 mph (32 km/h)
Battery: 418 WhPrice: $1,799
Charge Comfort 2: Ergonomic design meets long-range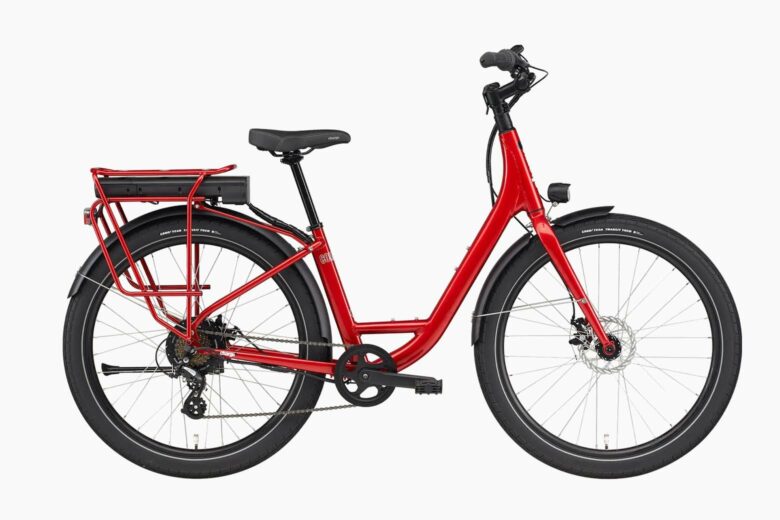 For those seeking a more comfortable, leisurely ride, the Charge Comfort 2 is the perfect fit. It keeps most of the features from the Charge City, including a 250-watt motor, 50-mile range, and generous accessories.
The step-through frame and an upright seating position make it easy for anyone to ride, regardless of their skill level. Wider tires provide additional stability with a rear-rack capacity capable of holding a child seat.
This family-friendly e-bike has five levels of pedal assist. The Comfort 2 isn't as small as electric scooters, but the fold-flat design makes for easy storage in tight spaces. This comfort electric bike hits it out of the park with its ergonomic design and ease of use.
Range: 50 miles (80 km)
Power/Motor: 250 watts
Top Speed: Up to 20 mph (32 km/h)
Battery: 418 Wh
Price: $1,899
Charge XC: Pushing your off-road cycling forward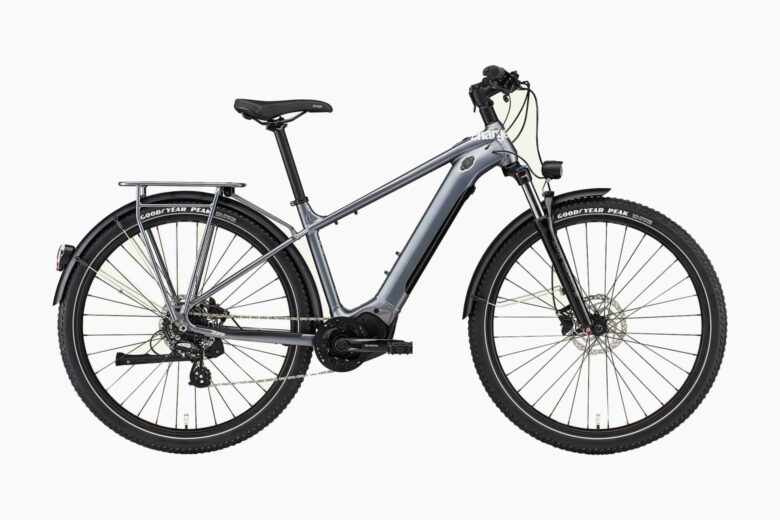 Are you ready to turn off the streets and hit the trails? The Charge XC is waiting.
This rugged electric mountain bike has everything you need for days of fun. The Suntour shocks keep the ride smooth, especially when paired with the grippy Goodyear Peak 2.25" wide puncture-resistant tires.
The Charge XC is an 8-speed e-bike with three pedal-assist modes, including eco, trail, and boost. It also comes with a walk-assist mode when you are worn out beyond belief.
Like all Charge electric bikes, the XC has a 50-mile range. And it still has the protective fenders, integrated lights, and fold-away design so you don't have to worry about adding a thing.
Range: 50 miles (80 km)
Power/Motor: 250 watts
Top Speed: Up to 20 mph (32 km/h)
Battery: 504 Wh
Price: $2,699
Charge e-bikes comparison
Want to know exactly which Charge e-bike is best for you? Here is a quick summary of their top options.
| | | | | |
| --- | --- | --- | --- | --- |
| Bike | Range | Power | Top Speed | Price |
| City | 50 miles (80 km) | 250 watts | Up to 20 mph (32 km/h) | $1,799 |
| Comfort 2 | 50 miles (80 km) | 250 watts | Up to 20 mph (32 km/h) | $1,899 |
| XC | 50 miles (80 km) | 250 watts | Up to 20 mph (32 km/h) | $2,699 |
The alternatives to Charge e-bikes
Do the Charge e-bike options not quite hit the mark? Check out these available alternatives:
Ride1Up has an excellent selection of affordable e-bikes, many with a 750-watt motor and top speeds of 28 mph (45 km/h). Read our Ride1Up review to see if these bikes are a better fit.
Rad Power Bikes offers a wide range of foldable, off-road, and cargo e-bikes. They are packed with features, yet come with an affordable price tag. Read our full Rad Power Bikes review to learn more.
Lectric makes some of the best foldable e-bikes on the market, despite their rock-bottom price. They're equipped with fat tires and a powerful 850-watt motor, providing confidence on nearly any surface. Rear our Lectric review to find out more.
Where to buy Charge Bikes?
Ready to purchase your new e-bike? Head over to Charge's website to place an order. They offer free shipping via UPS ground for any order over $49 and are backed by a 1-year warranty against defects in materials and workmanship.
Frequently asked questions about Charge e-bikes:
What happened to Charge Bikes?
Charge Bikes have been around since 2004, but in 2020, the brand was relaunched as a consumer-direct e-bike brand in the US. Their all-electric offerings include the Charge City, Charge Comfort 2, and Charge XC.
Where are Charge Bikes made?
The headquarters for Charge Bikes is located in Wilton, Connecticut. Like many e-bike manufacturers, they source the components from top manufacturers across Asia before assembling them in China and shipping them to the United States.
Who makes Charge Bikes?
Charge Bikes is part of Dorel Industries, which also owns other major bike brands including Cannondale, Schwinn, and GT. The brand is one of the top bike manufacturers and offers excellent e-bikes at an affordable price. Read more in our Charge Bikes review.
What is Charge Bikes warranty?
All Charge Bikes come with a 1-year warranty against defects in materials and workmanship. The warranty covers the frame and components. Specific components may come with additional warranty coverage through the original component manufacturer.