As any Italophile knows, you can take the man out of Italy, but you can't take Italy out of the man. Never has this been more true than in the case of luxury menswear brand Luca Faloni. 
A Torino native, Luca Faloni is shaking up the autumn leaves via his expert medium: timeless Italian style. Yes, there's something extra special when a designer returns to their regional roots—and in Luca Faloni's Autumn/Winter 2021 Campaign, therein lies a sense of belonging and Italian authenticity that's impossible to fabricate.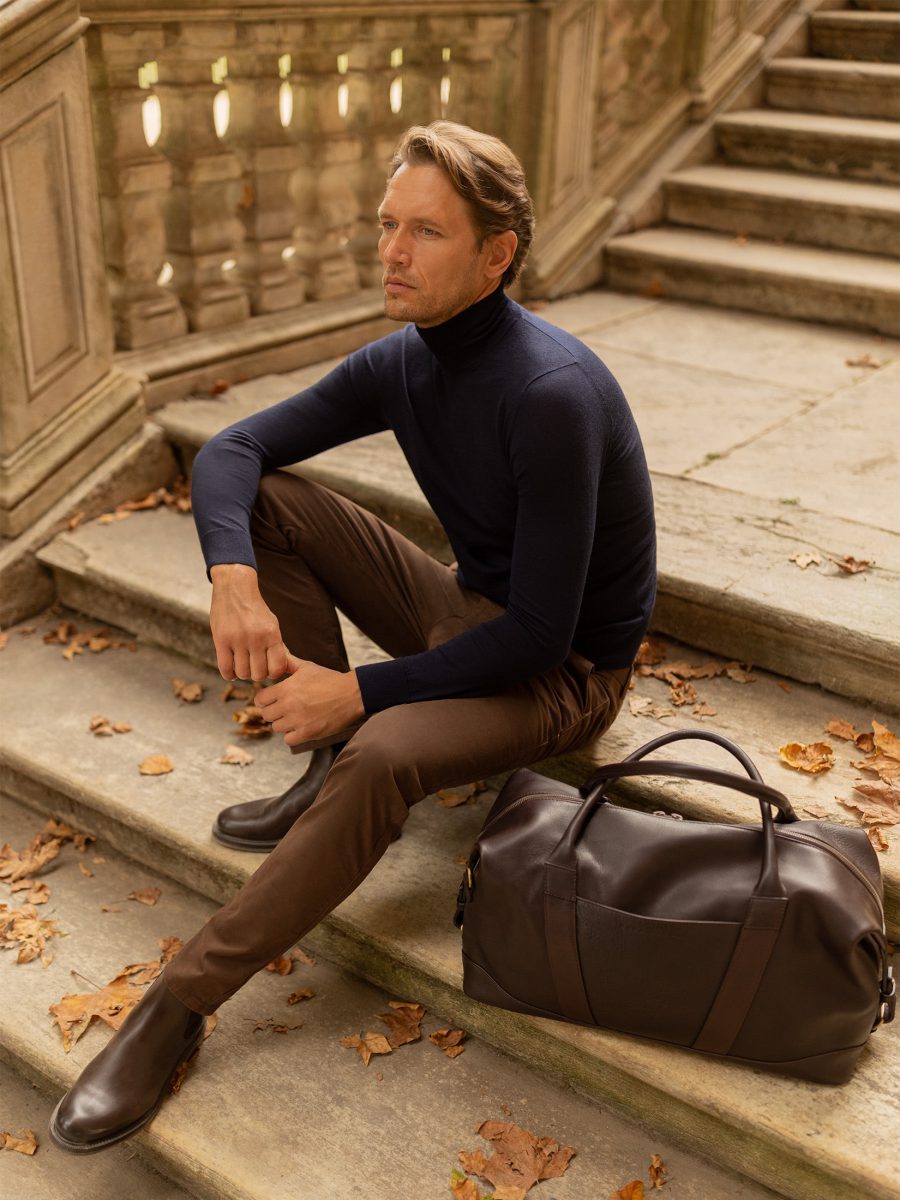 Indeed, the emergence of autumn and winter inevitably has us reaching for familiar comforts: romantic candlelit dinners, long-awaited visits to family, and a predilection for cozy cashmere and snug blankets. Capturing this feeling of familiarity, Luca Faloni's Torinese Campaign screams bentornato a casa (welcome home) with an authentic Italian accent. 
Discover full palettes of mauves, reds and browns matching the falling leaves, slate greys that parallel the winding pavements, and creamy hues reminiscent of the Baroque architecture which —among other things—puts this Northern Italian city on the map (it's not called "The Little Paris of Italy" for nothing!).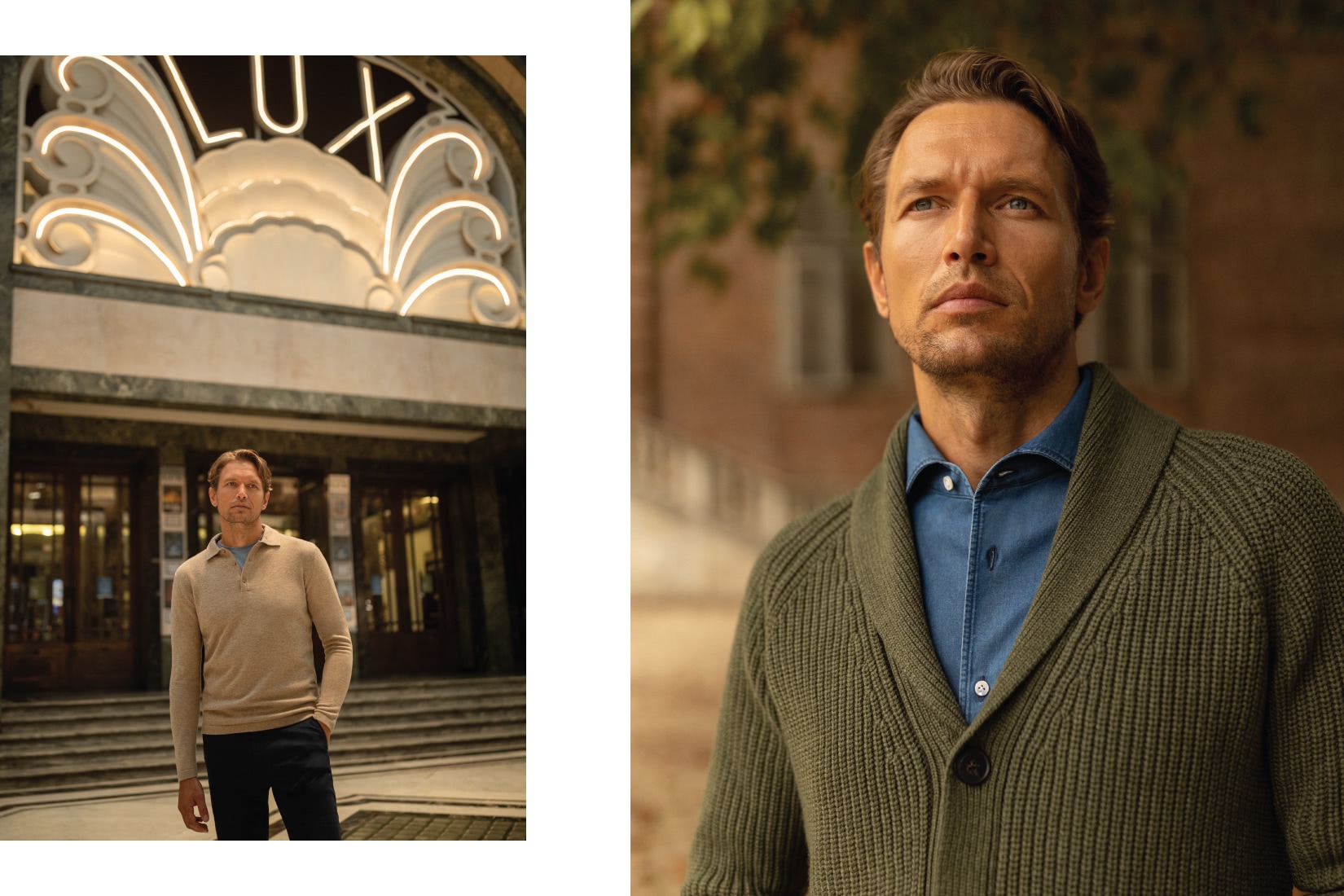 Like Turin itself, Luca Faloni's AW 2021 Campaign is timeless, enduring, and perennial. Designed to take you from your first sips of espresso to your sophisticated dinner à deux, this collection will find you neither under nor overdressed.
Charismatic charm and that je ne sais quoi
Blending the charm of Piedmont, the resplendence of the nearby snow-capped Italian Alps, and a dash of modernity, Luca Faloni's AW 2021 Campaign encapsulates Italian elegance—Torinese elegance, to be exact.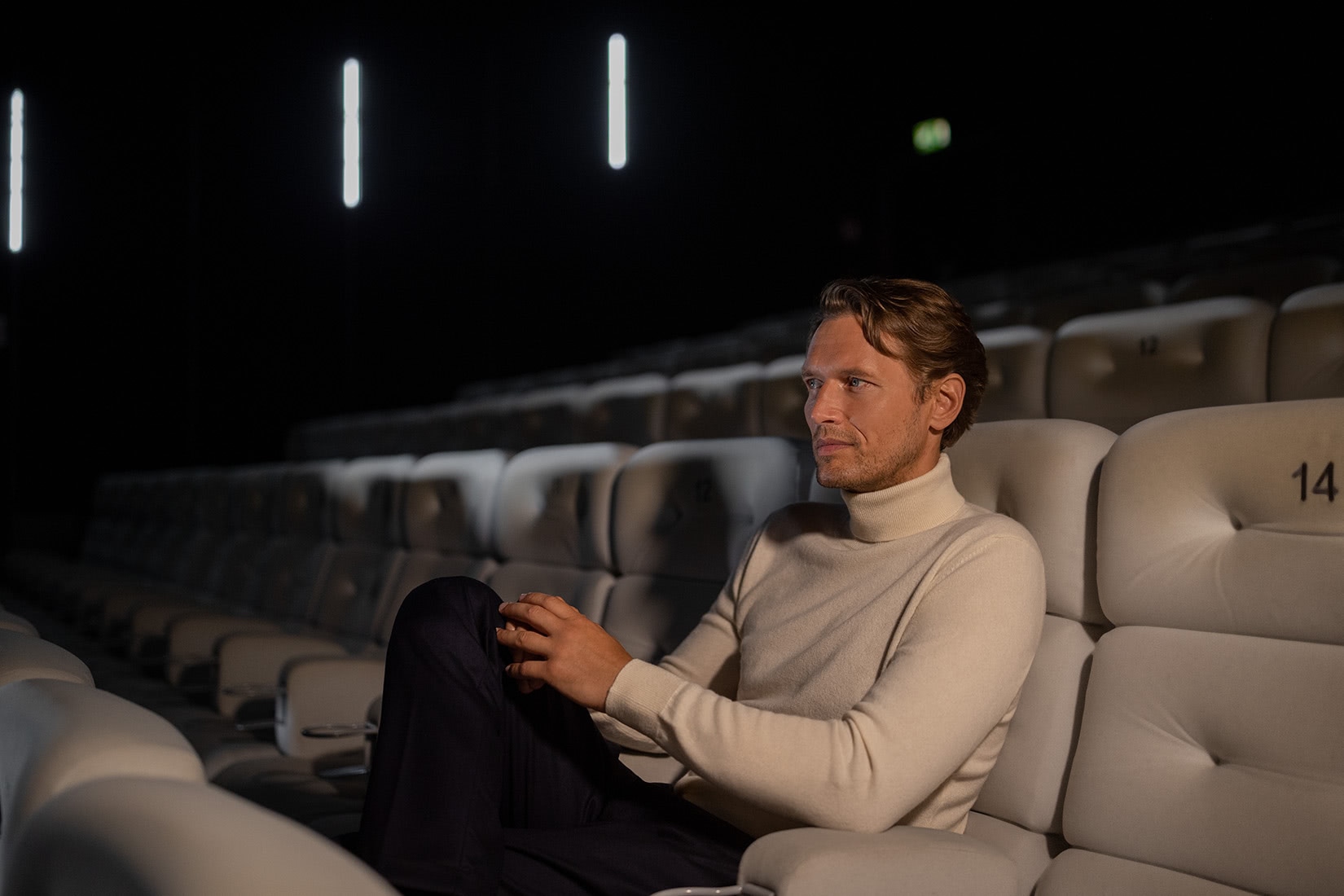 Like the lovingly-preserved architecture and cherished culture of Turin, this collection is a case study in holding on to the old, in the very best way.
With smart chinos to take you effortlessly from city-stroll to Baroque bar, versatile cashmere knits to cosy up with when the chill sets in, and day-to-night Oxford shirts that require no detour to your hotel, you'll be set for the coming seasons. Timelessness at its finest, you'll find yourself reaching for your favorite pieces year after year—without a doubt.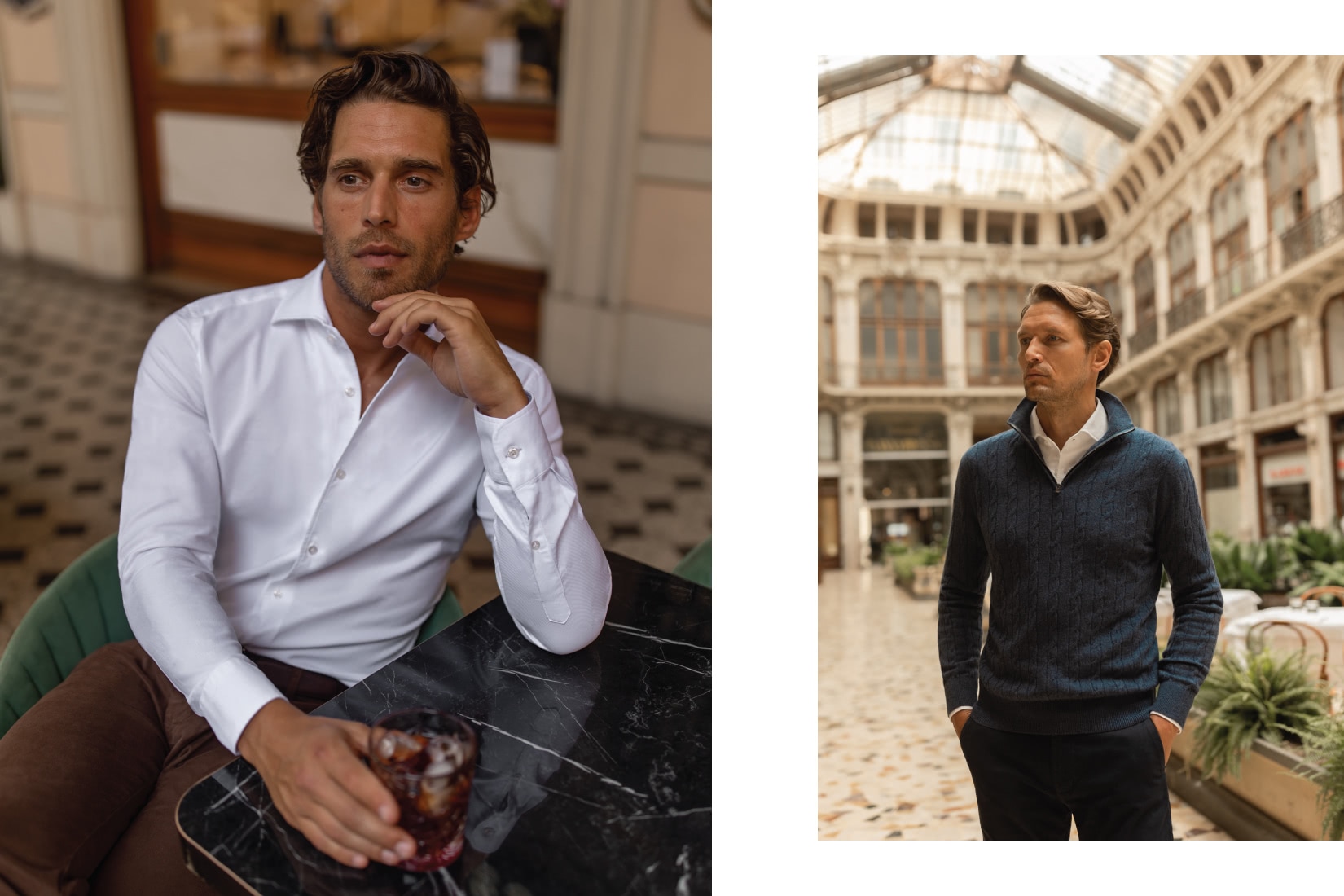 Naturally, every piece is crafted in Italy, thereby retaining the magic of old-Italian craftsmanship—with local artisans and masterful family-run businesses enlisted for their generational expertise. It goes without saying: you'll find no mass production here.
Of course, cold weather has us crying out for cashmere. And Luca Faloni has answered our prayers: using 100% 2-ply pure cashmere hailing from the oh-so-exclusive Cariaggi Fine Yarns Collection, you'll find the cloud-like feel hard to match elsewhere.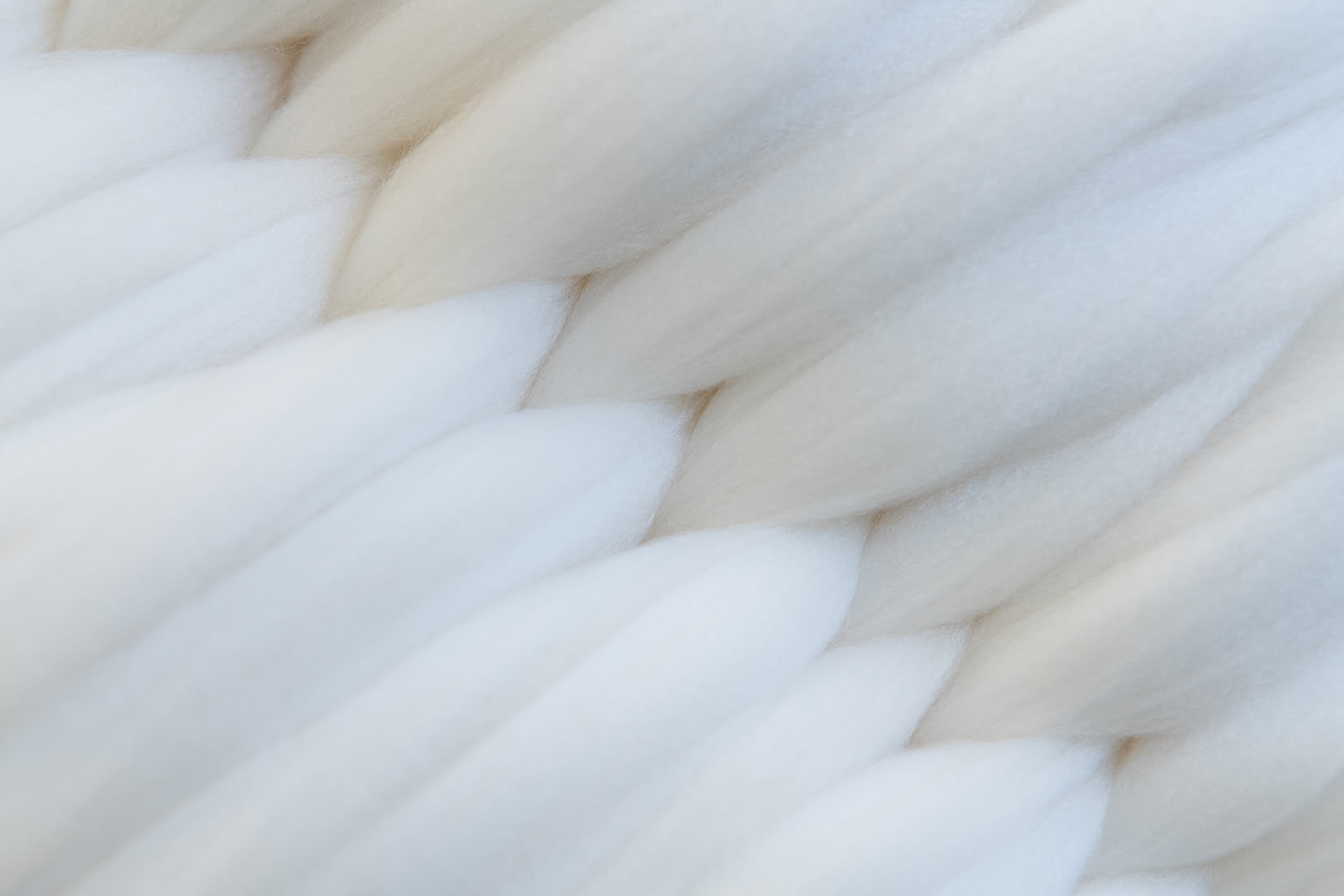 The strongest, coziest, and most premium form of wool on Earth, cashmere is part-and-parcel of any well-thought-out winter wardrobe. Knitted thick into a cable-knit or pared back in a lightweight cardigan, cashmere is the tasteful fabric equivalent of mulled wine: in autumn and winter, the answer's always yes. Perfect for layering and comfortably breathable, cashmere exudes winter warmth and effortless chic, no matter how you wear it.
Autumnal shades of Turin: Authentic Italian style, from morning to midnight
The next best thing to traveling to Italy in Autumn, Luca Faloni's Timeless Collection is your one-way, first-class ticket to effortless Italian elegance. Get ready to fall (pun intended) hard for these sartorial staples.