Ever wondered what it'd be like to walk in somebody else's shoes? Well, stop right there: with Amberjack, the only shoes you'll want to walk in will be your own. Allow us to introduce you to Amberjack, one of our favorite premium shoe brands when it comes to style, comfort, and value. And really, what else does one seek from a shoe?
Focused on putting a new, exciting spin on the (formerly) dreary dress shoe, Amberjack made it their sole mission to bring smart shoes hurtling into the 21st Century. And it turns out? They're the best guys for the job!
Cutting out the archaic manufacturing processes that were just as dull as the shoes produced, Amberjack cut to the chase and partnered directly with one of the best tanneries in the world, focusing on sustainability across the board.
The outcome? Oh, only the most supple leather shoes we've ever had the pleasure to wear, from The Original to the sharp take on the classic Chelsea boot. Premium full-grain leather combined with a soft sole (a feature on every Amberjack shoe), leads to comfort to rival even your house slippers—and we're not exaggerating.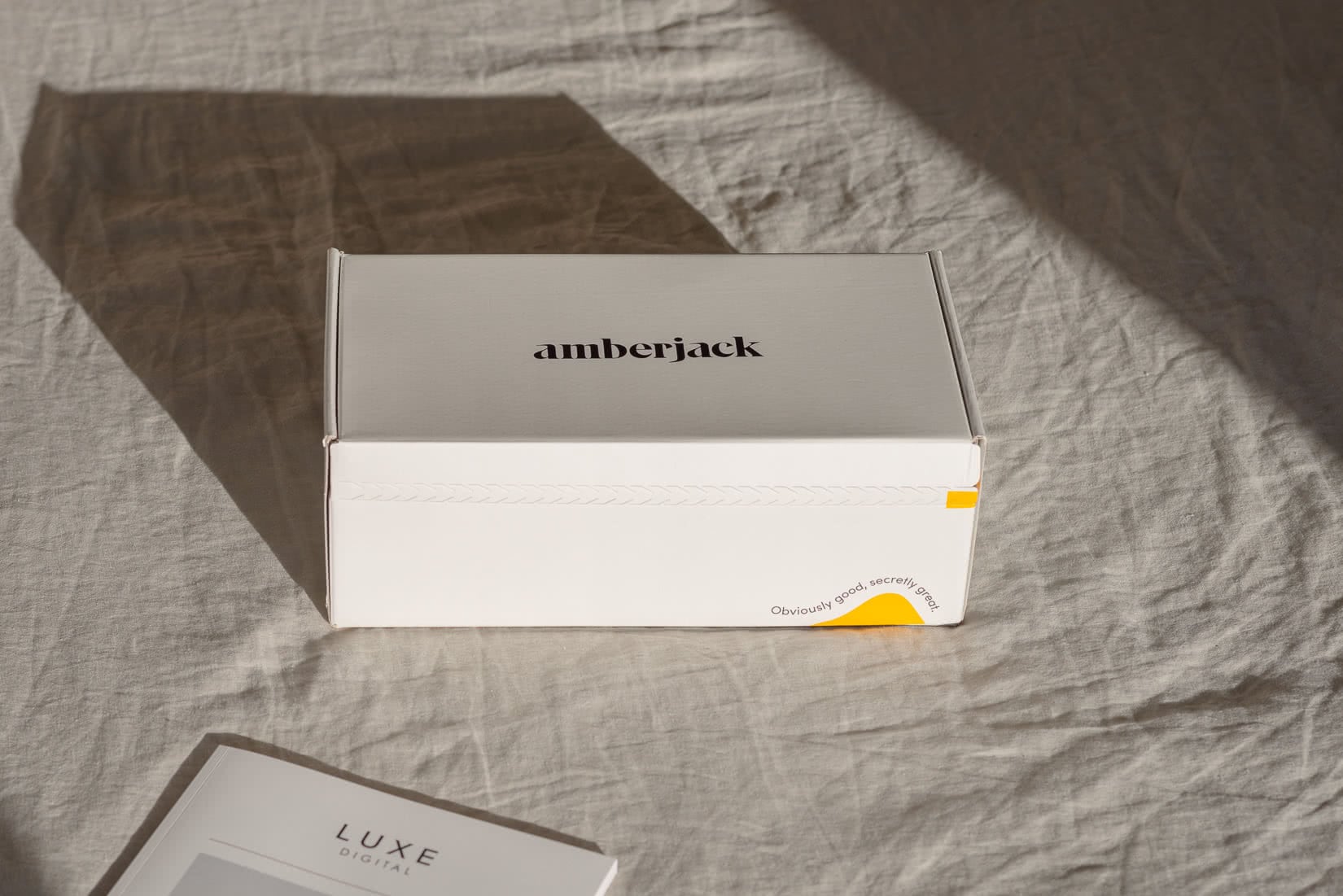 The brand's shoes are packed with smart tech too. On the inside, you'll find a special kind of foam that activates with the natural heat of your body to form to your foot. Think memory foam but more durable, so you'll enjoy superb arch support for longer. On the outside, Amberjack uses a proprietary outsole made from high-performance athletic technology in the front, for flexibility, and strong hiking boot material in the back, for support.
The result is a pair of shoes you can easily wear all day long without ever tiring your feet.
With each style timeless, smart, and yet unequivocally modern, it's no wonder we're willing to shout Amberjack's praises from the rooftops. And that's not all: perhaps surprisingly, these suave shoes may break hearts, but they certainly won't break the bank.
Amberjack shoes review: The Original
A dashing style we firmly believe every man should have as a cornerstone wardrobe piece. The Original works for everything from nights out, dinner dates, and executive meetings.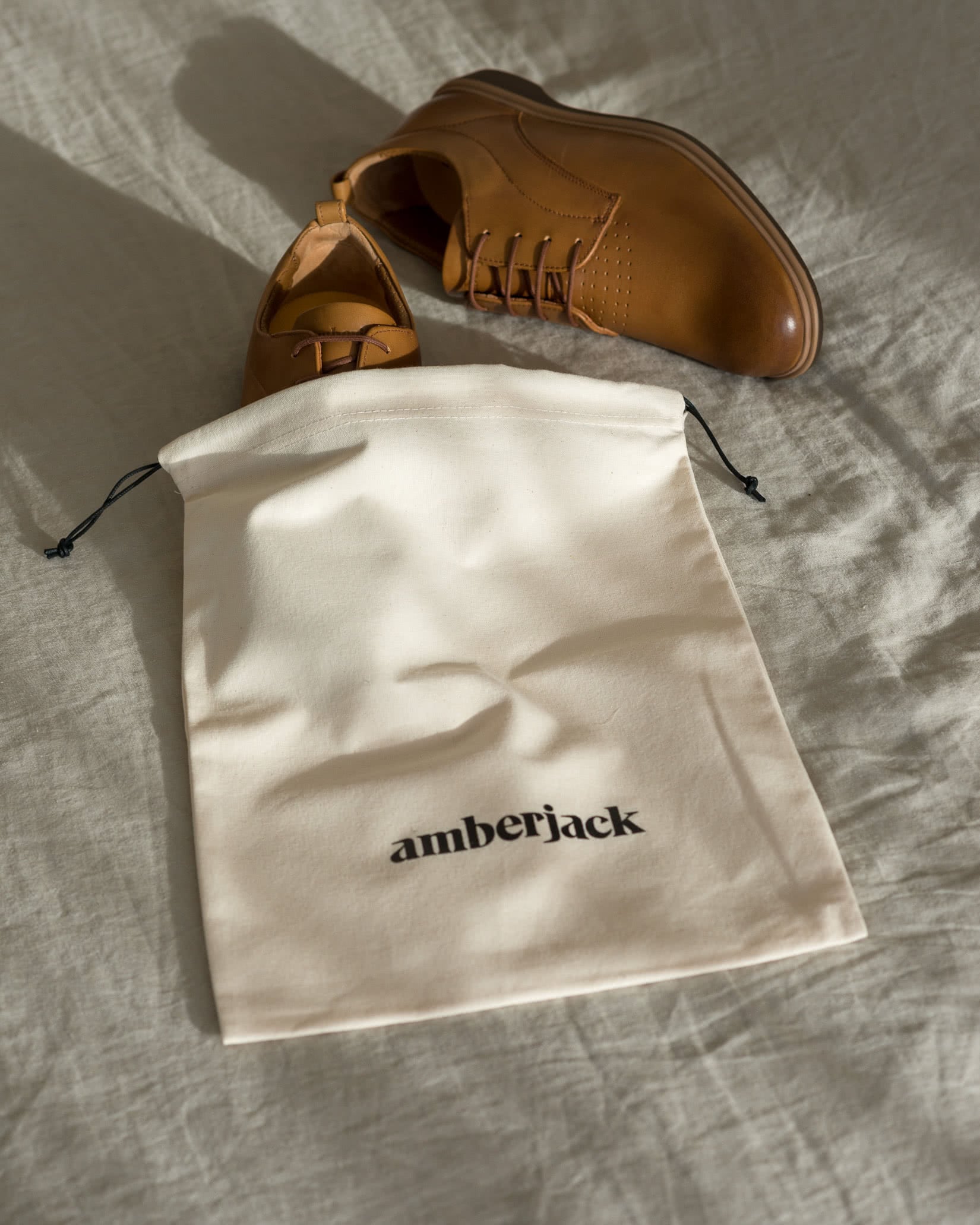 Pros
Hands down the most comfortable pair of dress shoes you'll be wearing
Snug yet surprisingly breathable
Arch support lasts longer than standard memory foam (ours is still going strong)
Cons
Large sizing means you'll need to opt for a half-size down from your usual
The most popular sizes tend to be regularly sold out
Hands-on experience and benefits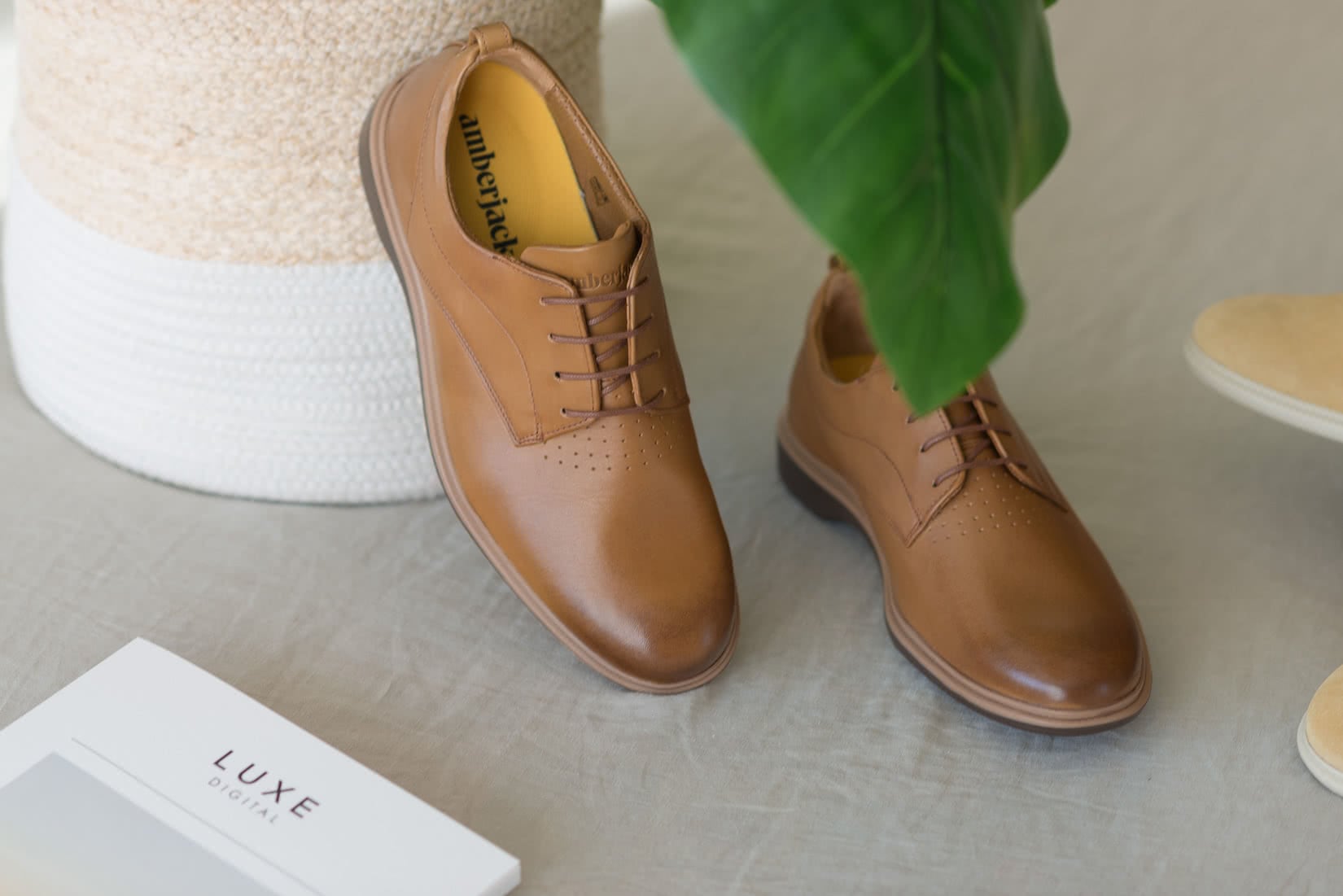 Unboxing
Prise open the sleek shoebox, and you'll immediately be struck by the rich colors and glossy sheen of the leather—no matter what shade you go for. Unlike other brand new shoes, the leather immediately feels soft and flexible, hugging your feet like a luxury pair of socks. It's not a feeling we typically expect from dress shoes.
Materials & craftsmanship
When it comes to leather, cheap quality can be spotted a mile off. Amberjack, however, employs the expertise of one of the world's premier tanneries, using only the most supple leather hides to craft their shoes. Side by side with a lesser dress shoe, the difference is palpable.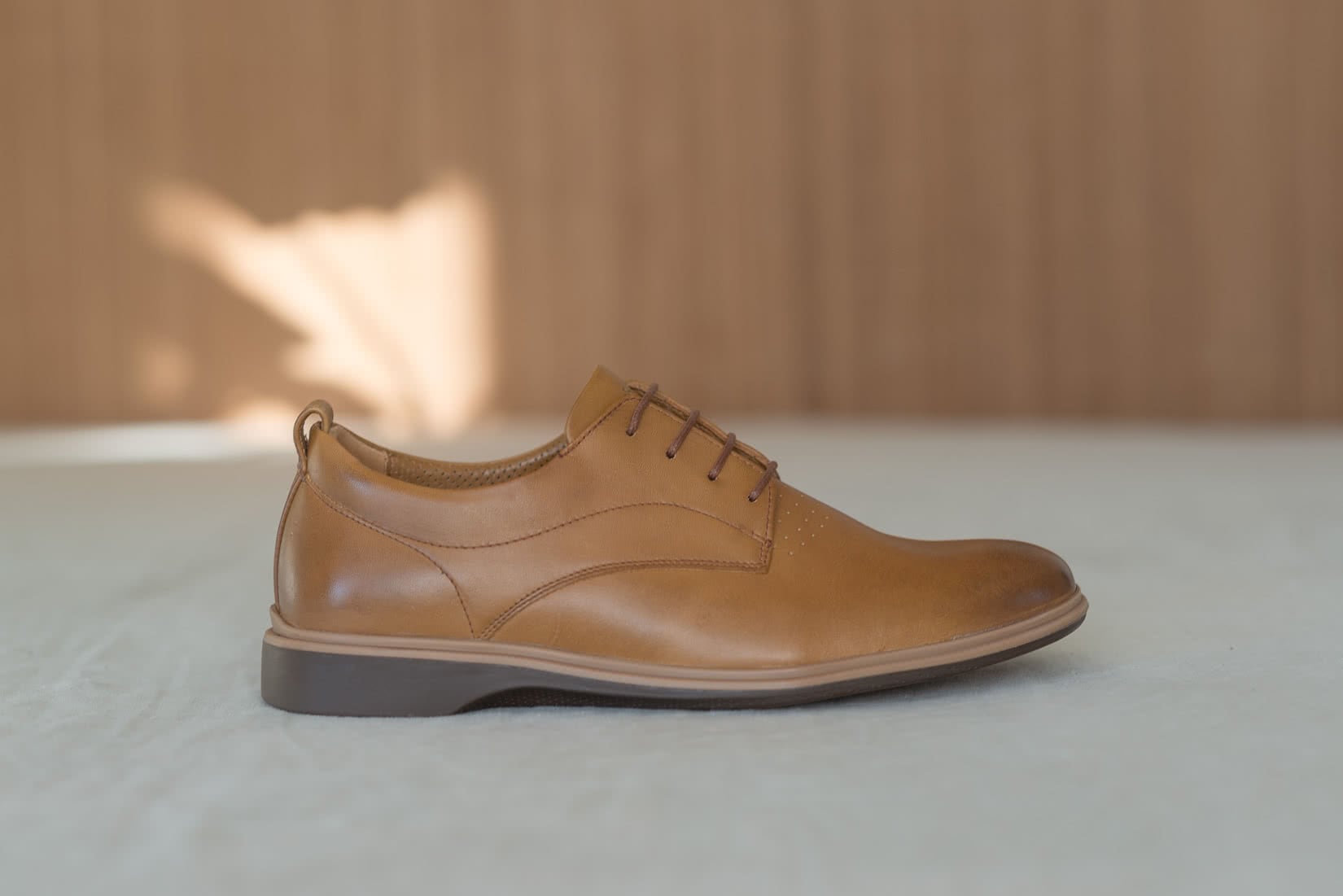 Aesthetic & design
Quality aside, the versatility of Amberjack's shoes is second-to-none. They'll take you from executive meeting to Gatsby-style glitterati-party with finesse, making The Original a true fashion fireball when it comes to day-to-night looks.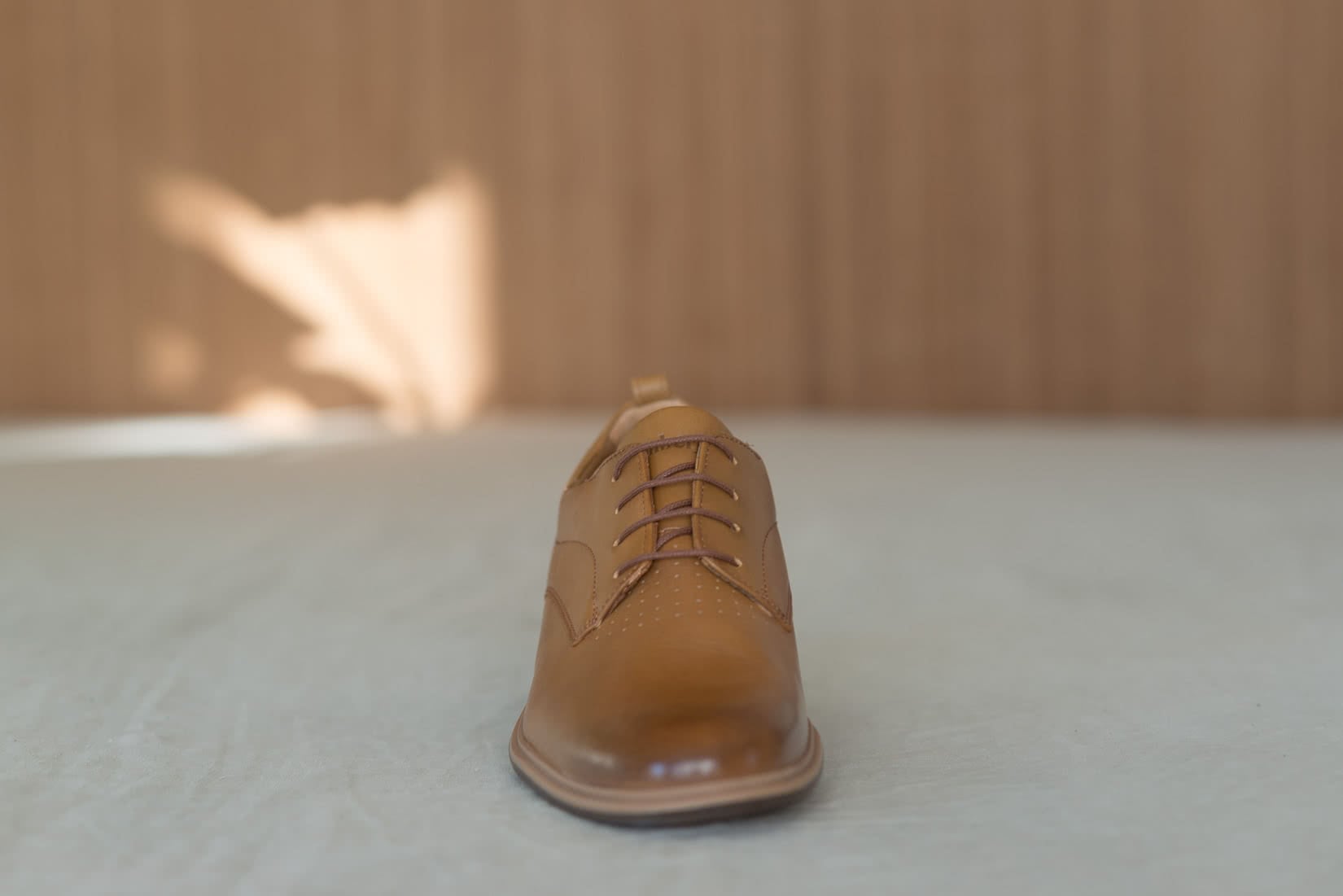 Colors
True to form, Amberjack's array of shades is both classic and timeless. If you're adamant about avoiding ostentation, opt for the classic Chestnut shoe for a dapper aesthetic. Err on the quirkier side of life? Stand out while remaining firmly dashing with the Cobalt or Sand suede shoes. Of course, there's a shiny Onyx shoe and the sportier Slate Grey shoes to seal the deal, too.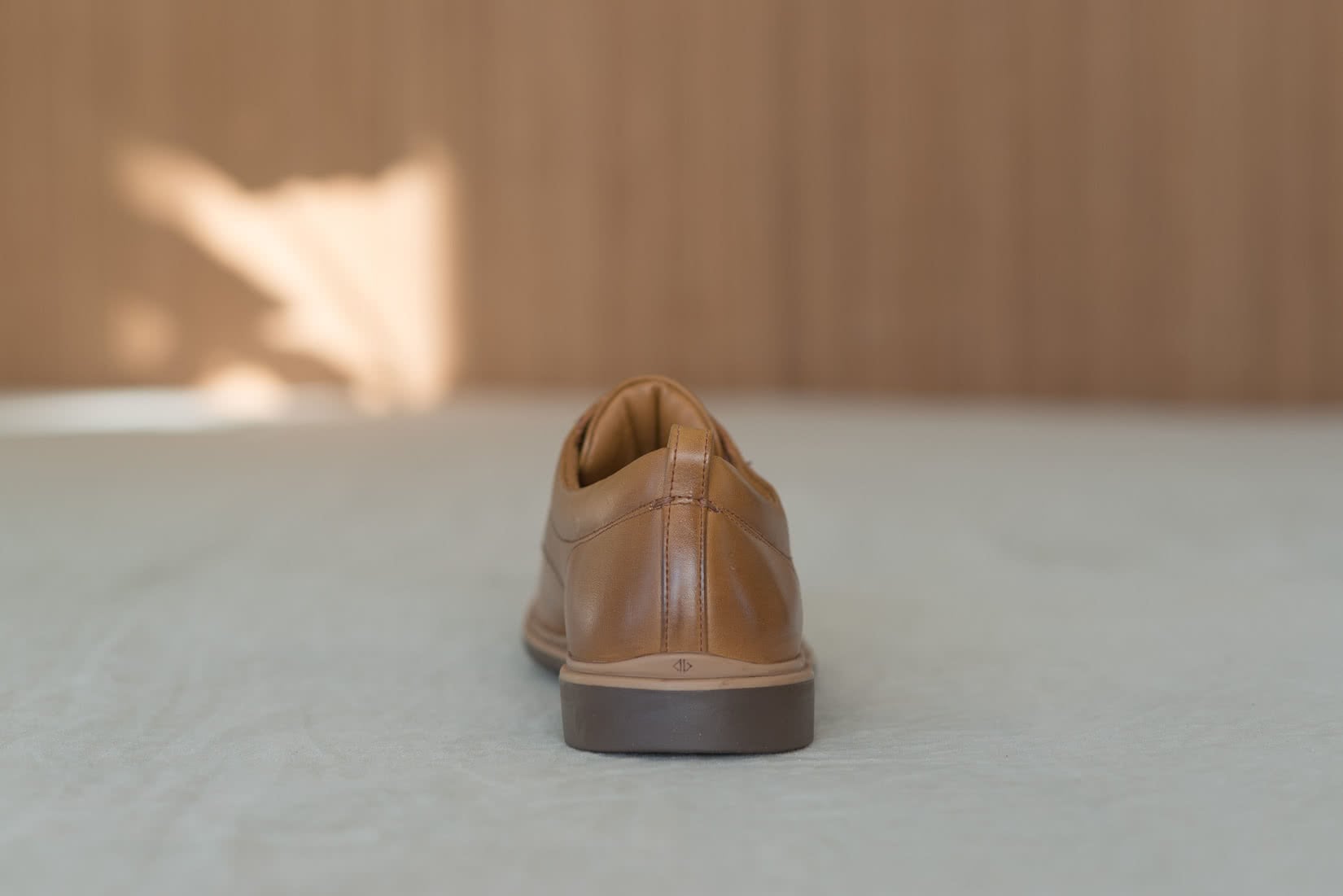 Comfort, fit & sizing
When it comes to comfort, Amberjack takes the gold, and then some. The leather instantly feels supple-as-anything, enveloping your feet in a sense of snug-fitting security which inspires a real bounce in your step. Yes, whether you're on your feet all day or simply sauntering from bar-to-table, you'll do so in optimal comfort.
However, be sure to pick up a half-size smaller than your usual fit, as recommended by Amberjack themselves. You can stay to your true size if your feet are on the wider side though.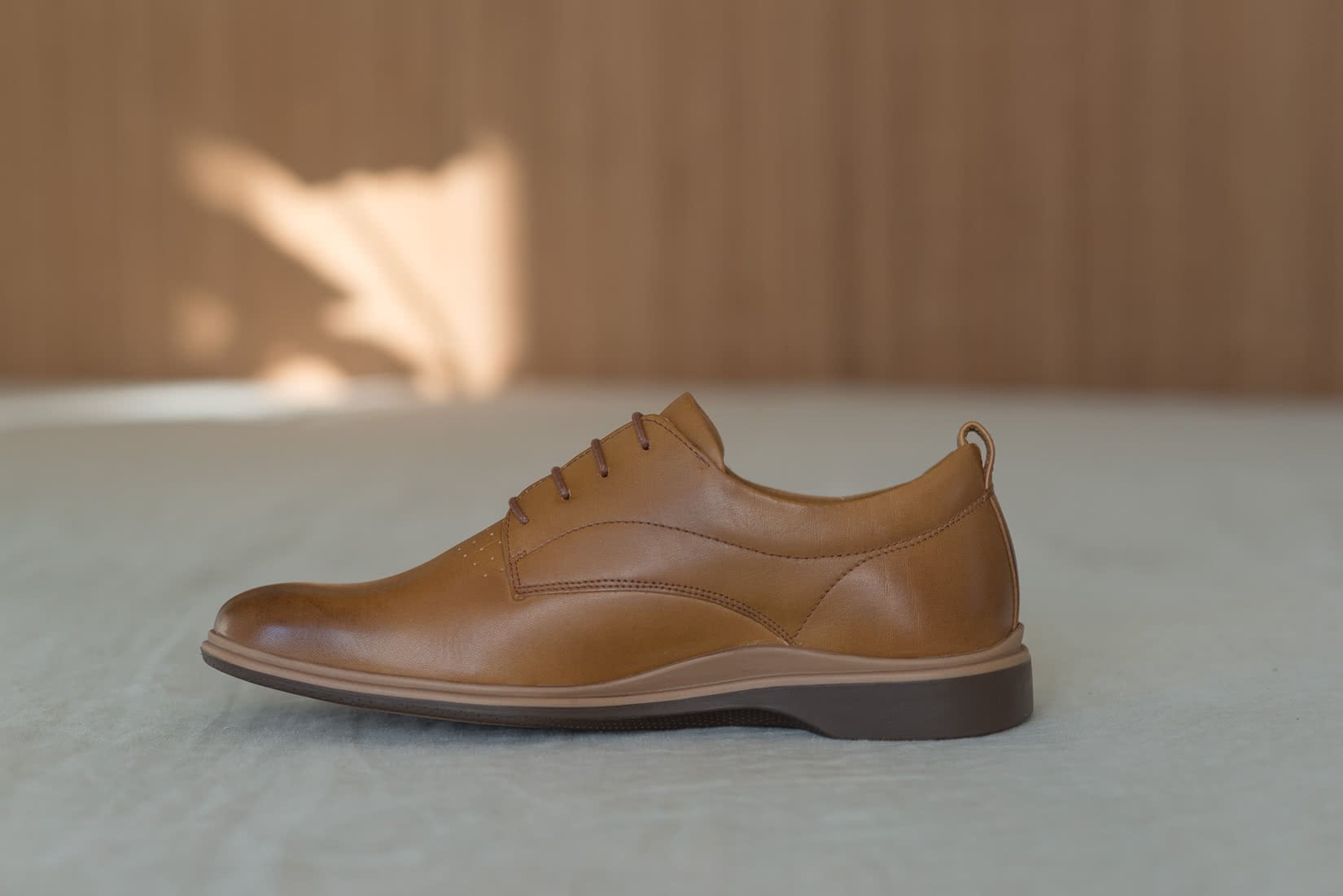 Care & maintenance
If you don't already own a tree horn, now's the time to invest. It'll work wonders in keeping the shape of your Amberjack, ensuring they look their best for years to come. Of course, it's highly advisable to treat the leather with a good conditioner to avoid any dullness or wrinkles—conduct a small patch test before you go all-out to avoid any mishaps.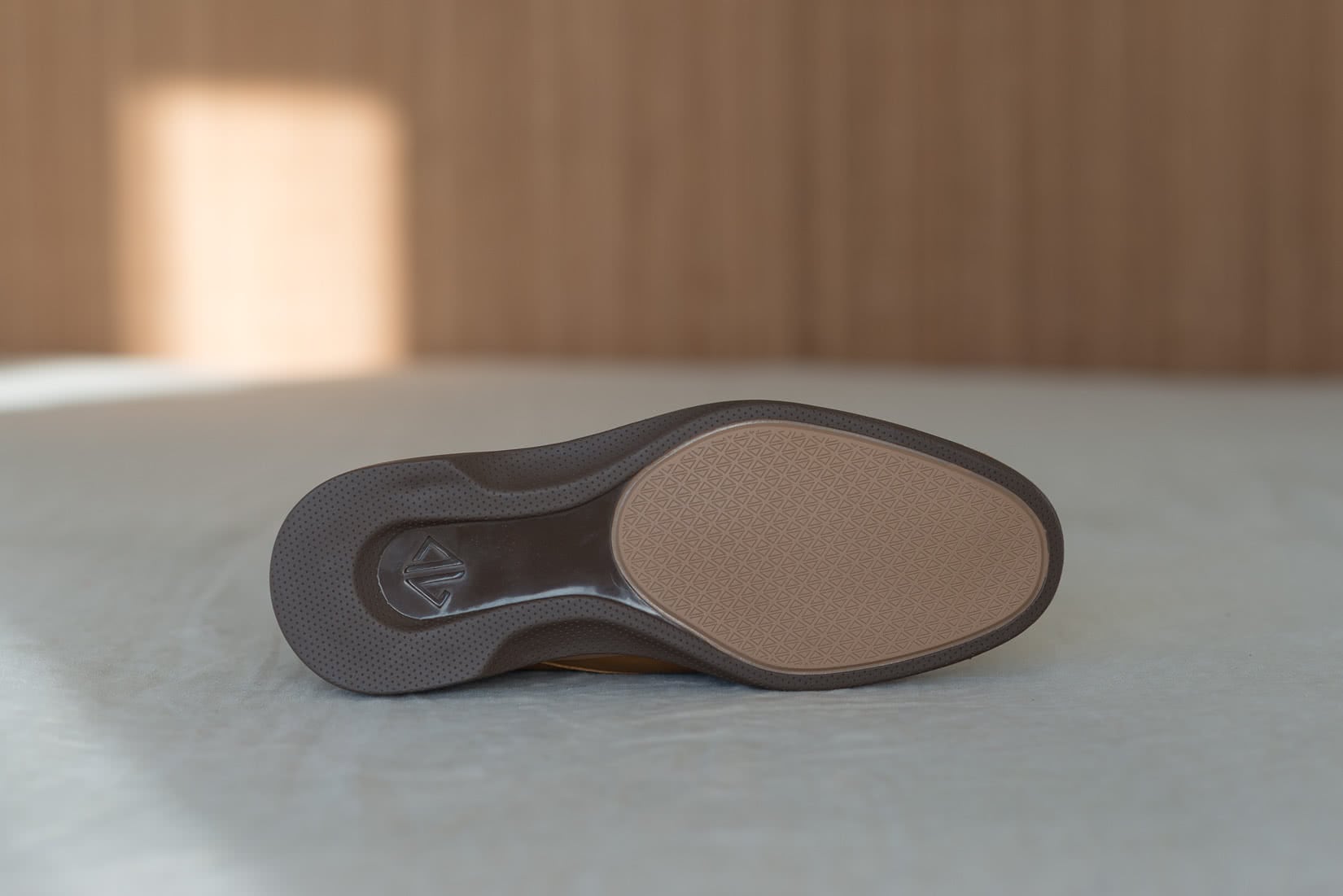 Price
Considering the A-grade quality leather (like the leather you'd find in top-end luxury cards, no less), and exquisite craftsmanship, the price of Amberjack shoes comes as something of a surprise—don't worry, in the best of ways. Coming in at less than $200, you can afford to pick a few colors, too.
Who it's best for
Amberjack's The Original is a dapper day-to-night shoe, perfect for the gentleman who's often short on time, but never short on style.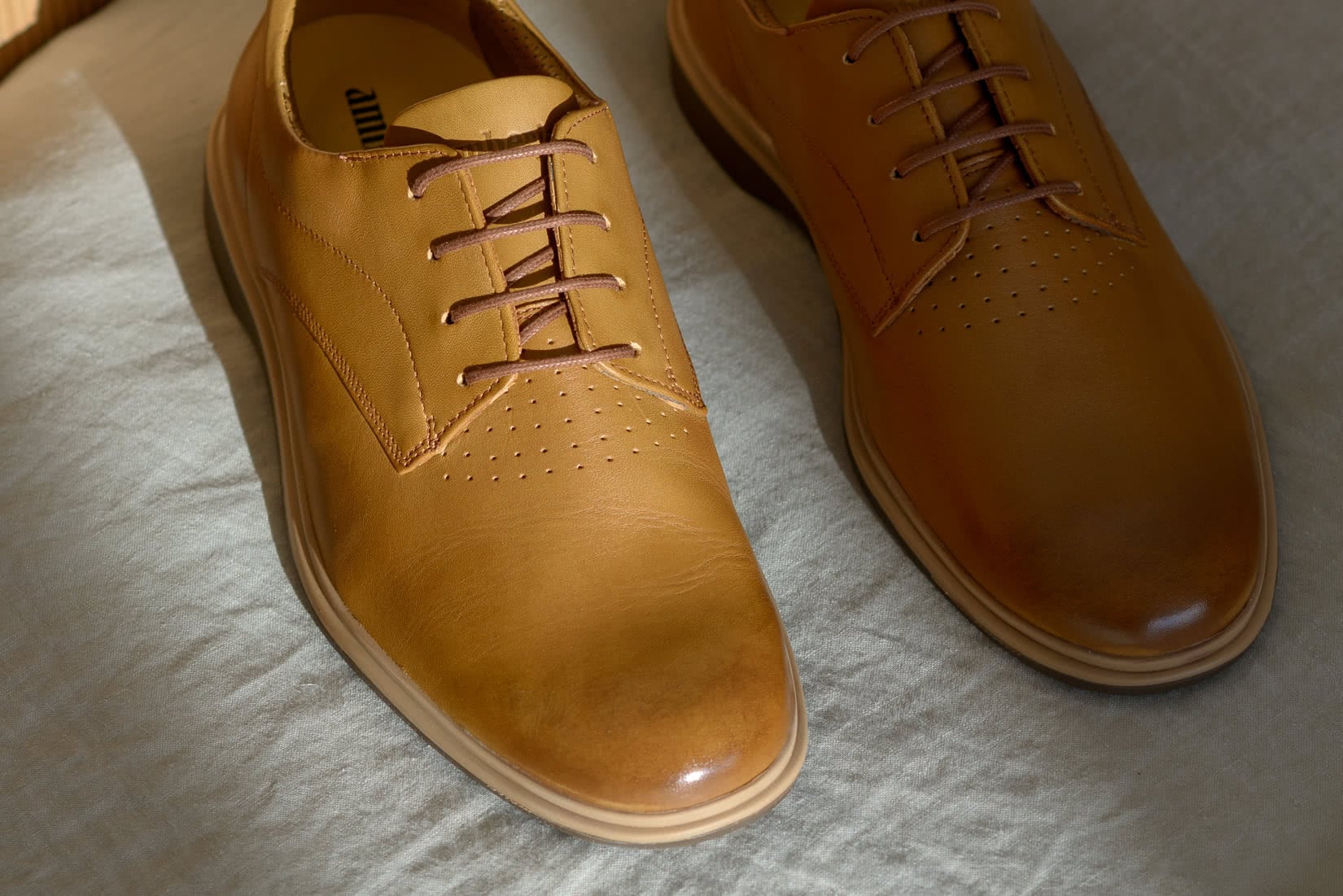 Amberjack shoes review: The Chelsea
Perfect for the man-about-town, The Chelsea takes the classic boot and supplies it with a contemporary twist—the brand's elite craftsmanship and Tuscan suede really comes into its own with this shoe.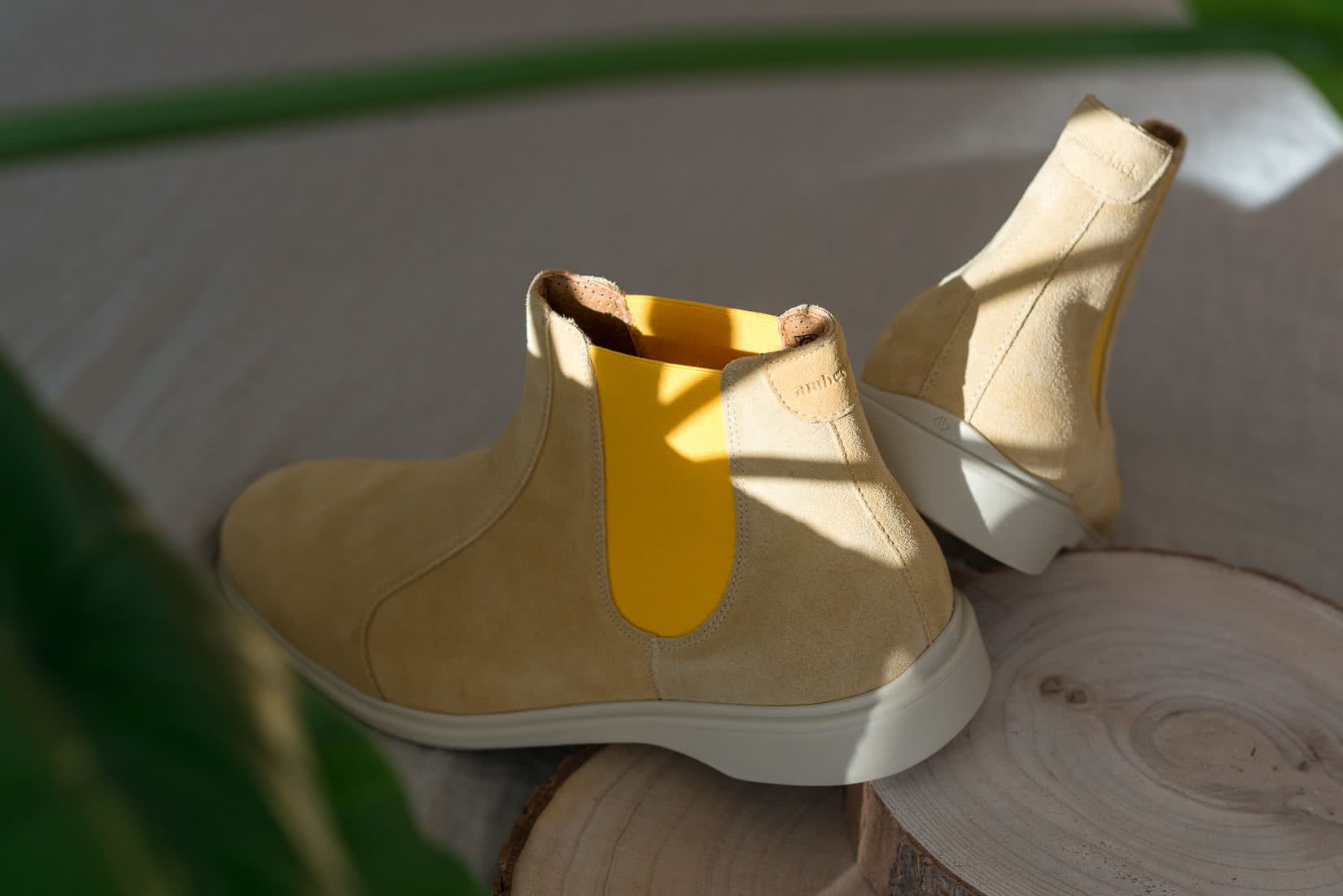 Pros
Protected suede for confident all-weather wear
Personalized fit thanks to the thermo-mouldable insole
A supreme design melding the timeless Chelsea boot with a modern spin
Cons
We'd love to see more color options
Hands-on experience and benefits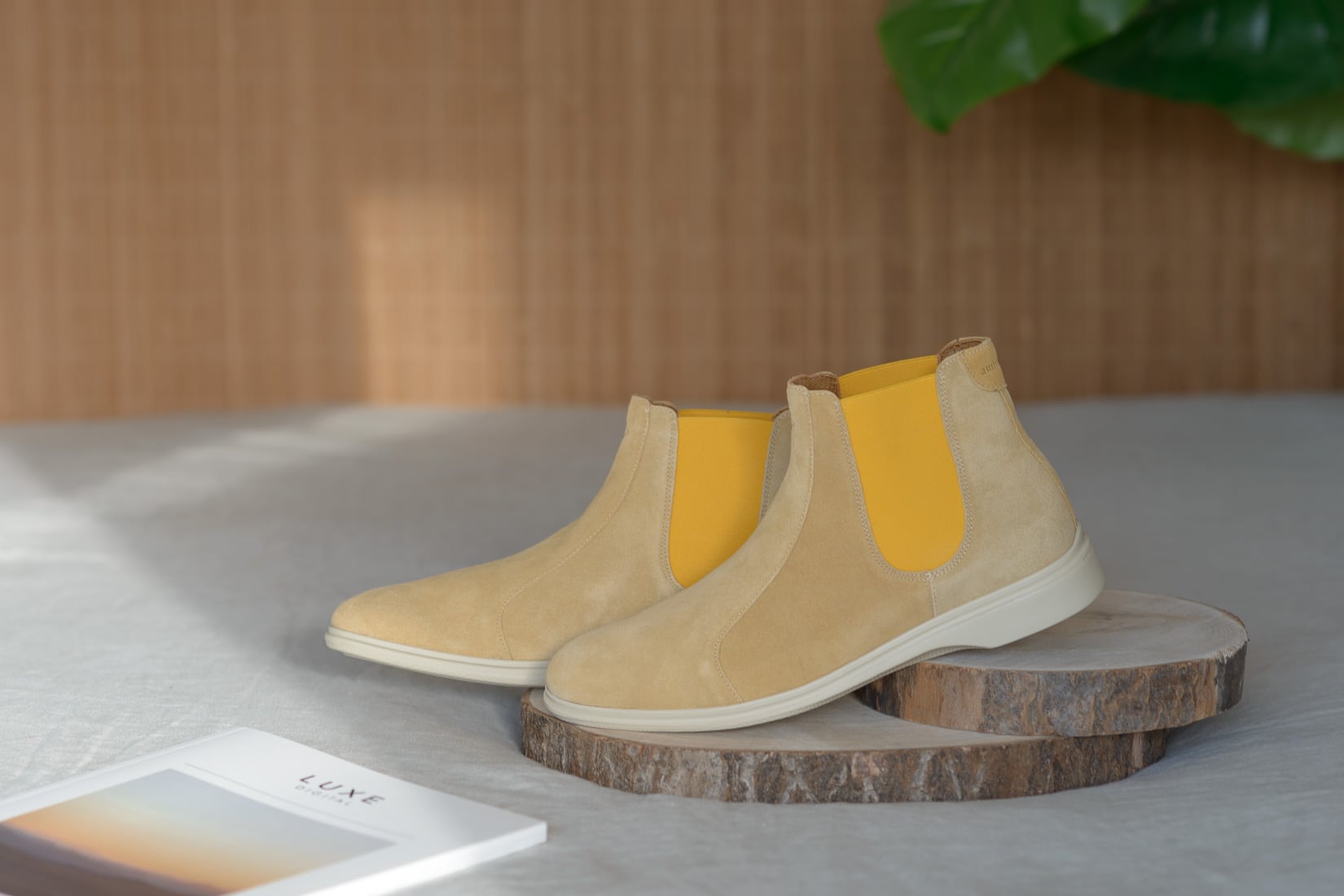 Unboxing
At first sight, you'll be struck by the streamlined shape, and of course, the stroke-worthy feel of the Italian suede. Not to mention, striking contrasts on the Honey & Cream and Sand Suede shoes will have you sending off long-forgotten RSVPs to give you space to show them off.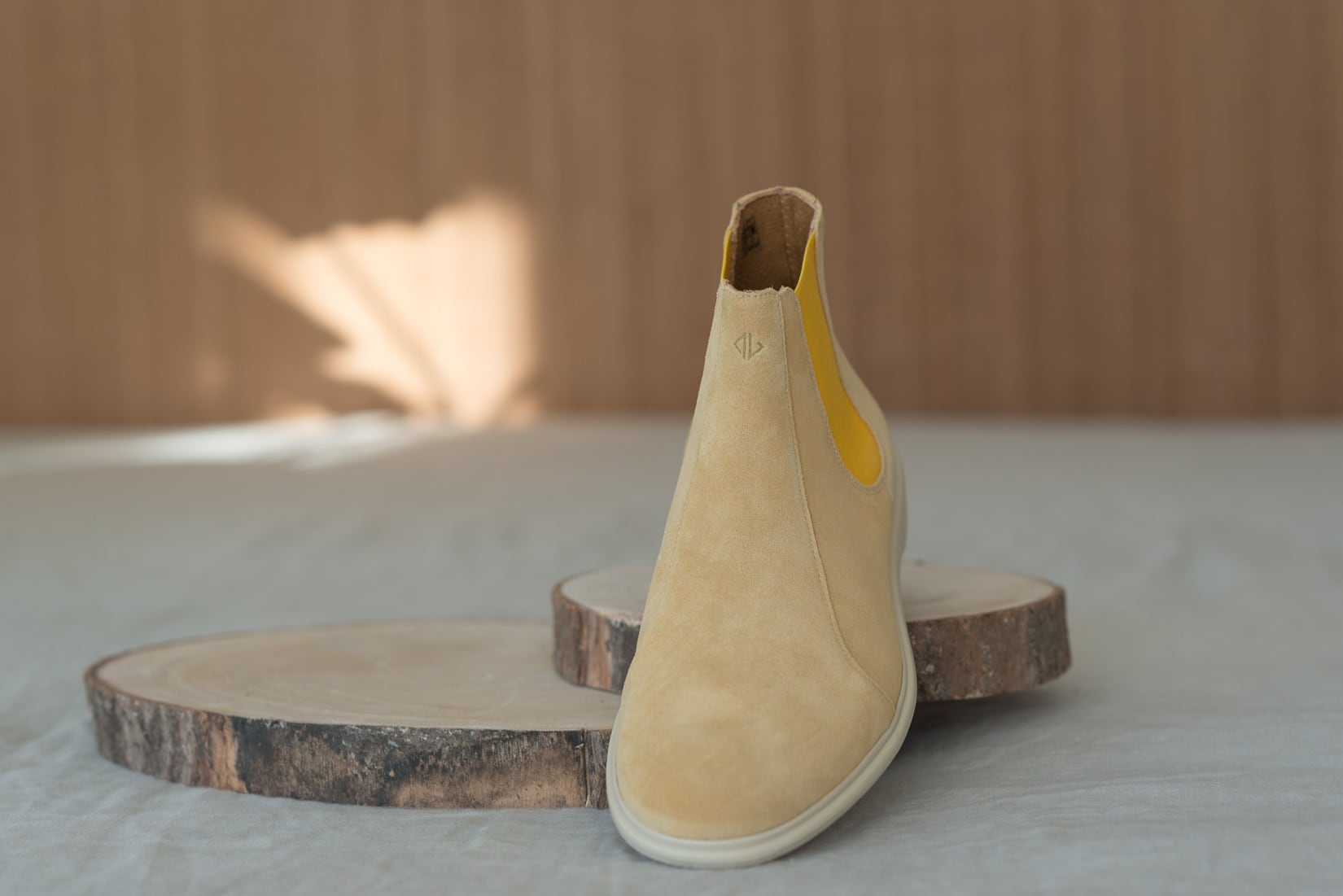 Materials & craftsmanship
Crafted by committed Portuguese craftsmen, you can truly see the passion intrinsic in The Chelsea. With no detail left by the wayside, everything from the water-repellant suede to the feather-soft buckskin lining joins forces to elevate this dress shoe to luxe new heights.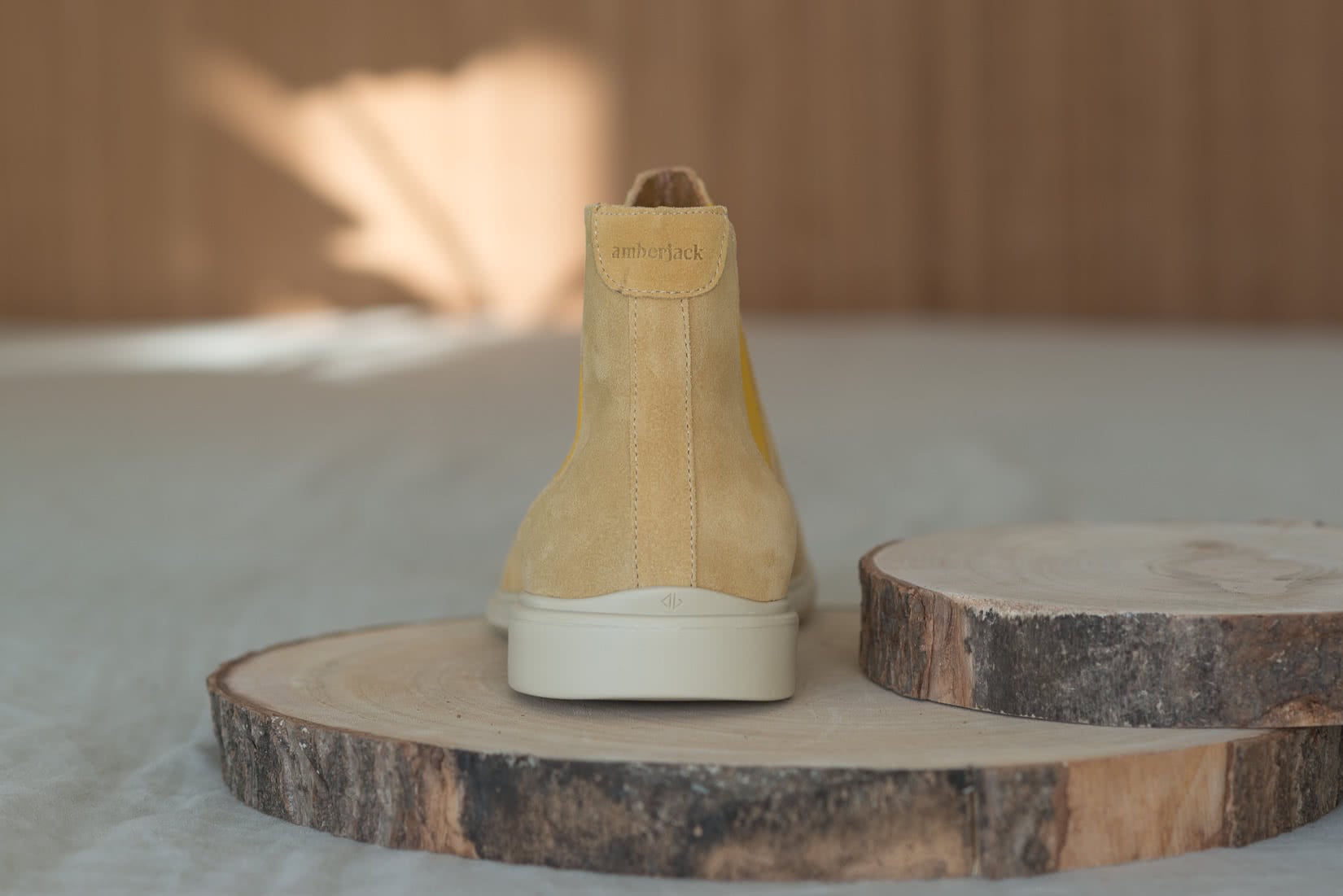 Aesthetic & design
Unmistakably a Chelsea boot but with a clear contemporary aura, Amberjack succeeds in bringing a timeless classic into the modern era, with flying colors. The wave-like midsoles pair with the subtly-tapered shape to add a fresh feel, as easily paired with chinos and jeans as with smart work trousers.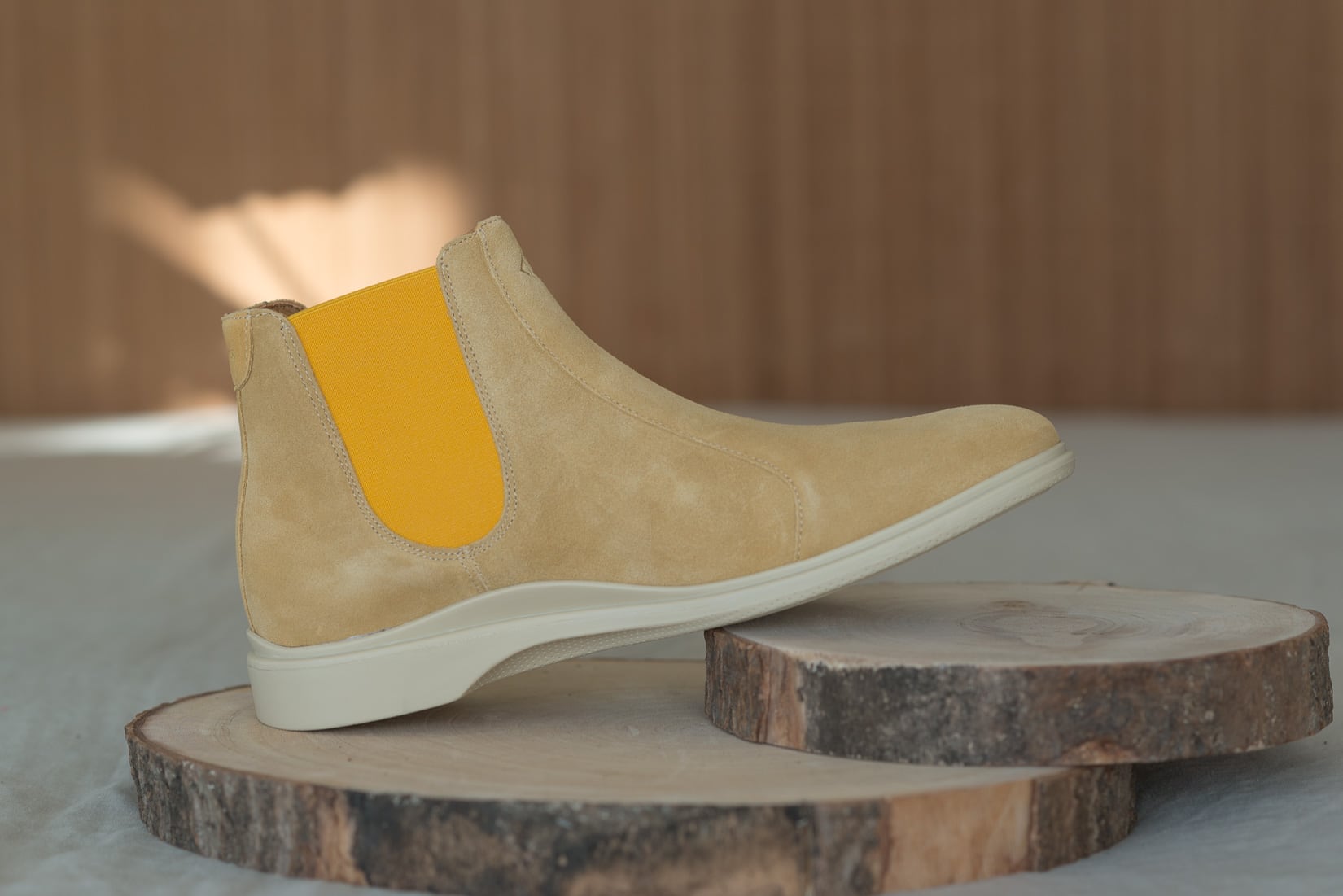 Colors
We adore the trio of shades available in The Chelsea, ensuring there's a color for every taste. Discover the hipster Honey & Cream (pair with a plaid shirt and a nose ring for true maverick vibes), the Midnight Black for an all-occasion choice, and the stand-out Dune sure to gain you all the gushing compliments. It's never been truer that good things come in threes (though we're on the edge of our seats for the next color drop).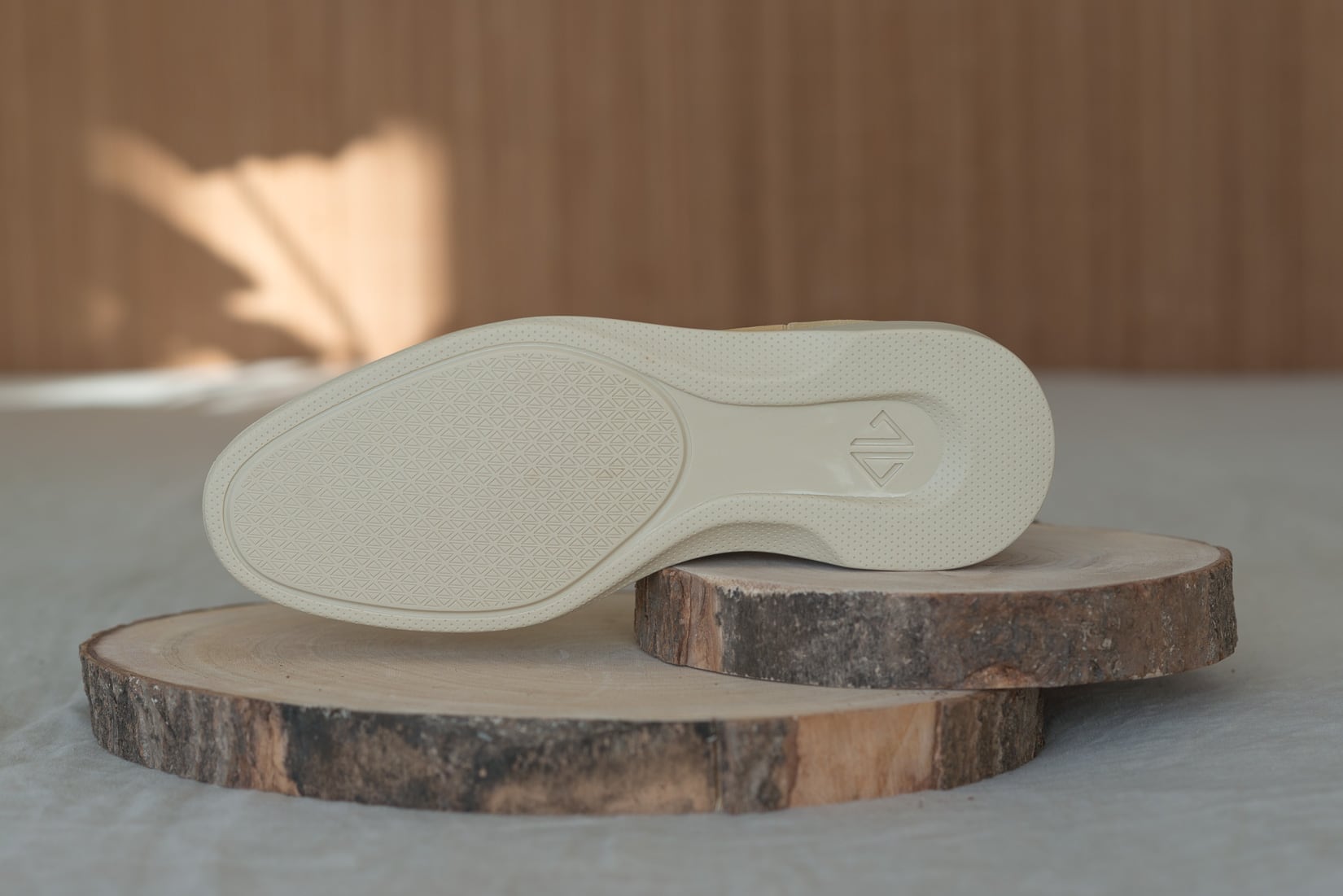 Comfort, fit & sizing
As with The Original, you'll want to size down half a size from your usual to ensure a snug fit. However, if you're feet are on the broader side, it's best to stick with your true size.
Care & maintenance
Since they're already waterproofed, there's no need to add extra treatment to your Chelseas. However, we advise popping in a tree horn to keep that sharp shape, and keep them out of direct sunlight and away from heat sources like radiators and wood burners lest they dry out.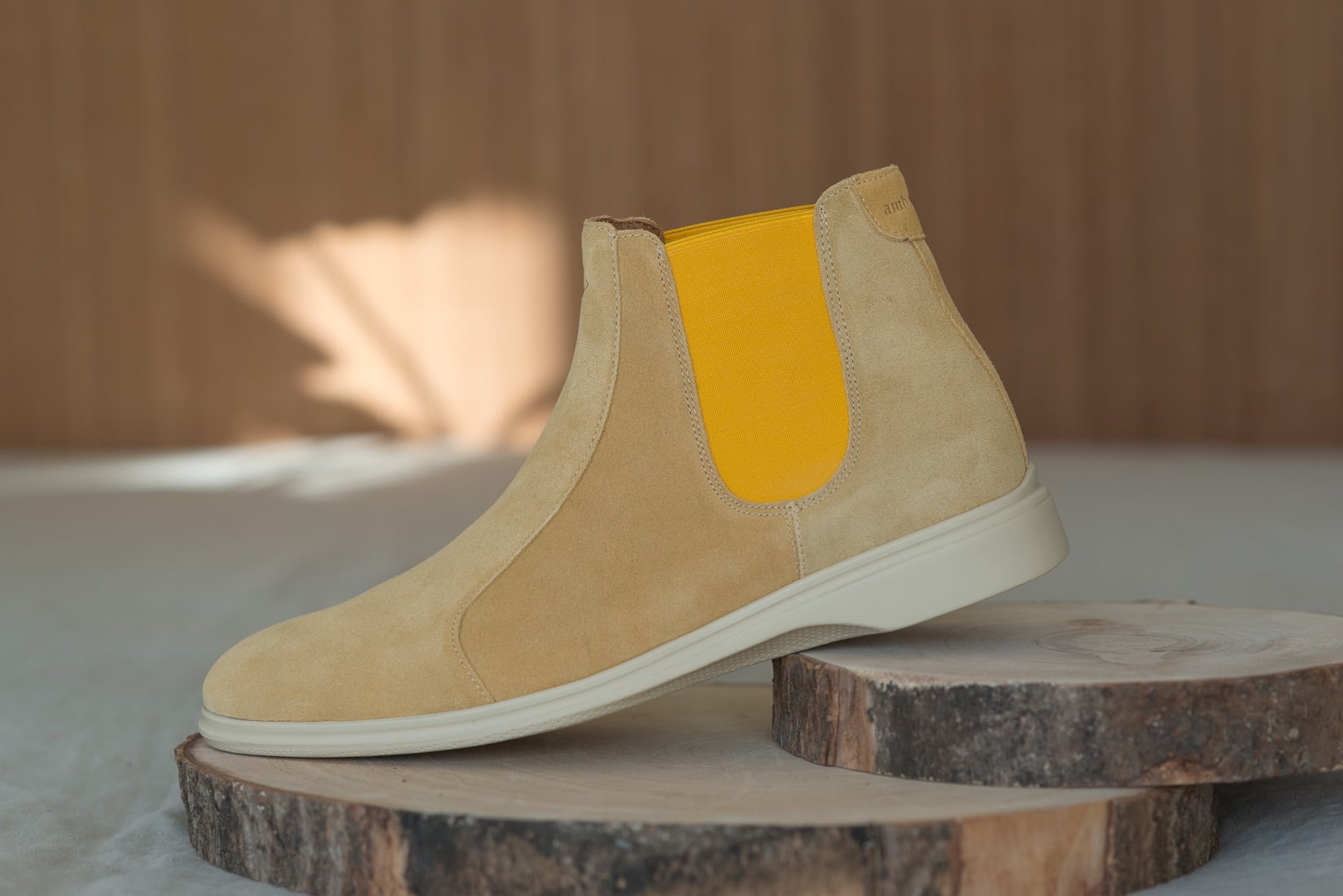 Price
Given the premium quality and distinct design, you may expect to shell out a small fortune. Not so: The Chelseas are the most comfortable dress shoes on the market and priced up at just shy of $200, they're affordable luxury at its finest.
Who it's best for
The Chelsea is a boot for the meticulous gentleman; the ultimate finishing touch to show onlookers you appreciate style and quality, without falling victim to fickle trends.
Where to buy Amberjack shoes?
Exclusive yet accessible, you can only buy Amberjack shoes directly from the Amberjack website.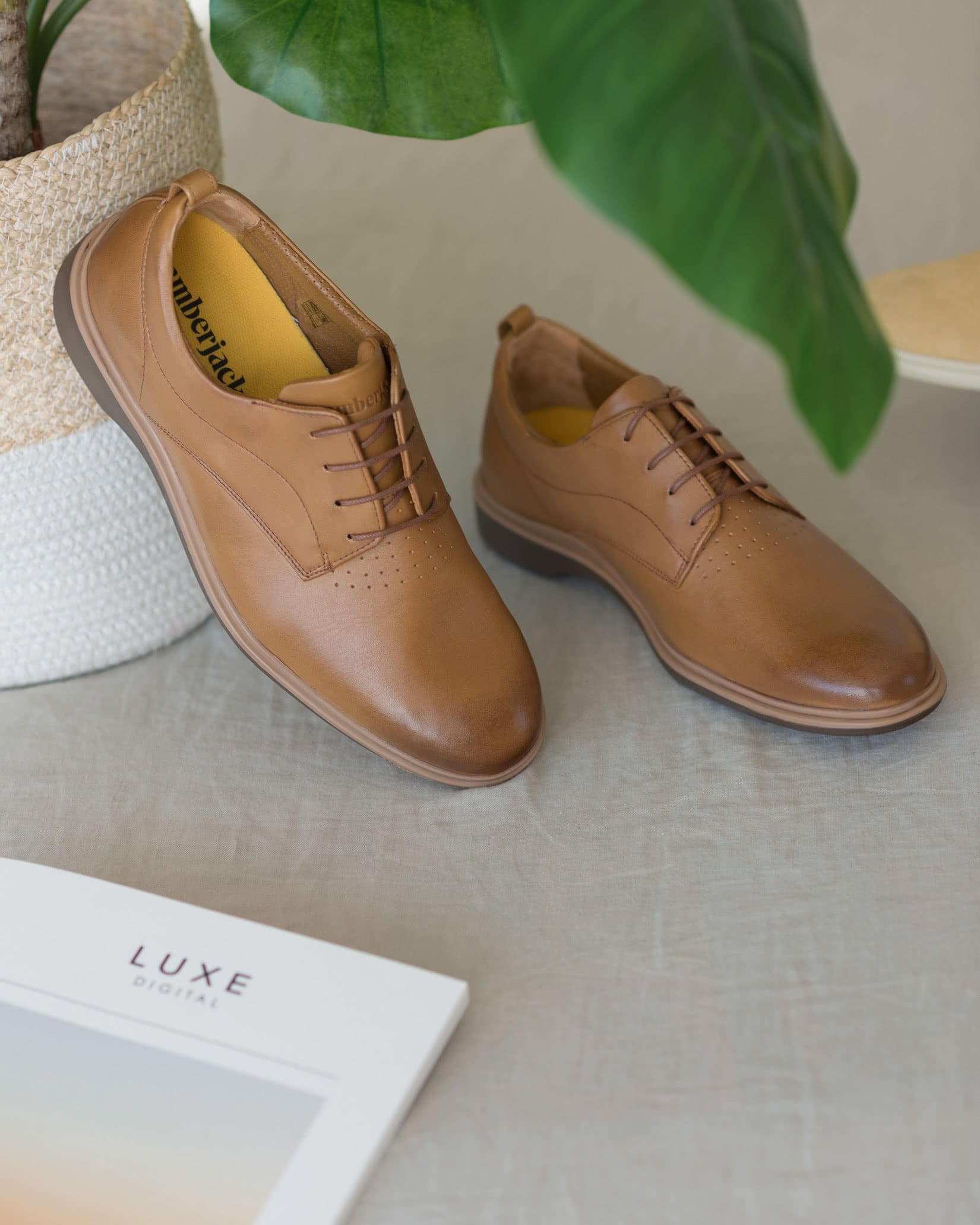 Frequently asked questions about Amberjack shoes
Are Amberjack shoes worth it?
Yes, Amberjack shoes are worth it. With every detail meticulously crafted, from the 100% full-grain American steer leather to the comfort technology designed in alliance with the developers of Adidas Boost, we can firmly attest that Amberjack shoes are worth every penny. Check our in-depth Amberjack shoes review to see if they could be a good fit for you.
Where are Amberjack shoes made?
Amberjack shoes are expertly crafted in the northern Portuguese region of Felgueiras, globally renowned for its shoemaking prowess. What's more: the artisan factory is known for making shoes typically sold for 2 or 3 times the price of Amberjack.
What are Amberjack shoes made of?
From American steer full-grain A-grade leather to Italian suede, every material is carefully selected for its quality. Plus, each shoe features a comfort sole, using thermo-molding technology to ensure the utmost comfort in the wearer.
What is Amberjack's return & exchange policy?
Amberjack returns, refunds, and exchanges couldn't be easier. With complimentary returns within 30 days of the delivery date for US-based orders, you've got plenty of time to decide if yours are for keeps.