Fresh and fragrant flowers have a way of saying what words sometimes can't. No matter the occasion — birthdays, Valentine's Day, Mother's Day, Christmas, weddings, anniversaries, I-love-yous, or just-because surprises — flowers always seem to make the perfect gift.
Don't you sometimes wish that you could instantly reach the one you love to gift something personal and meaningful?
With our list of the best online flower delivery websites, your chic bouquet can be there when you can't.
The floristry scene has never been so lush. High quality, international online flower delivery services are now blooming (literally).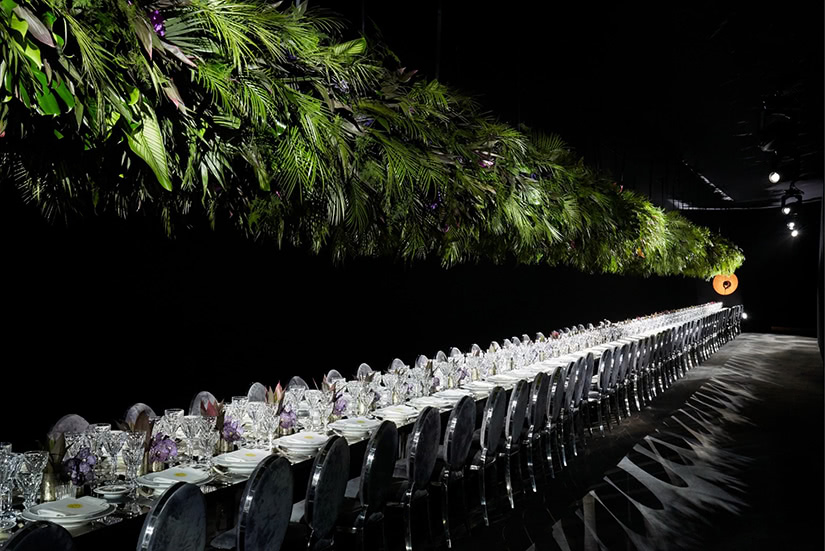 But with so many hit-or-miss online florists burgeoning, picking the right one can be a daunting task.
Whether you want your bouquet to speak in bold or subtle tones, your search for sweet blooms ends right here with our roundup of some of our top picks for flower deliveries.
These online floral destinations offer a great variety of gorgeous bouquets that can be delivered right to the door of your nearest and dearest — even overseas.
Whether you're looking for the traditional dozen red roses or fresh urban plants, from congratulations to condolences, read on for our favourite places to order flowers online.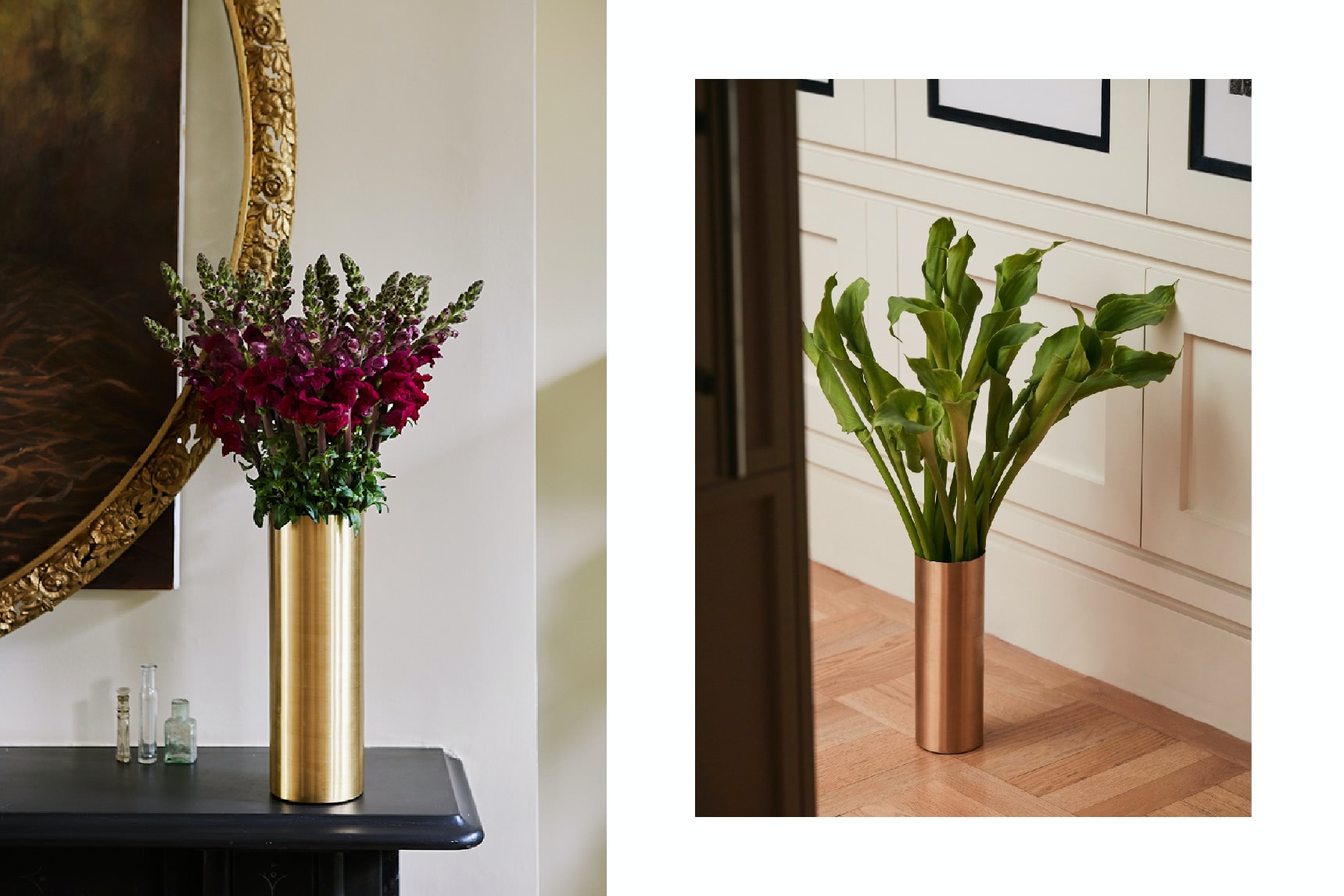 All the flower delivery services on our list offer international delivery. Some even let you set future delivery dates so you can buy in advance and you don't forget an important celebration (*Uh-huh* wedding anniversary). Next-day delivery is also available in select locations for last-minute shoppers.
1. Venus Et Fleur
Sometimes thinking inside the box works out pretty well. A Parisian-style box of "Eternity Roses" from Venus Et Fleur is a gorgeous gift that keeps on giving (and giving).
Venus Et Fleur's Eternity Roses last up to a year—with no water and no maintenance. A luxurious floral experience, without the hassle. We seriously need a lifetime supply of those!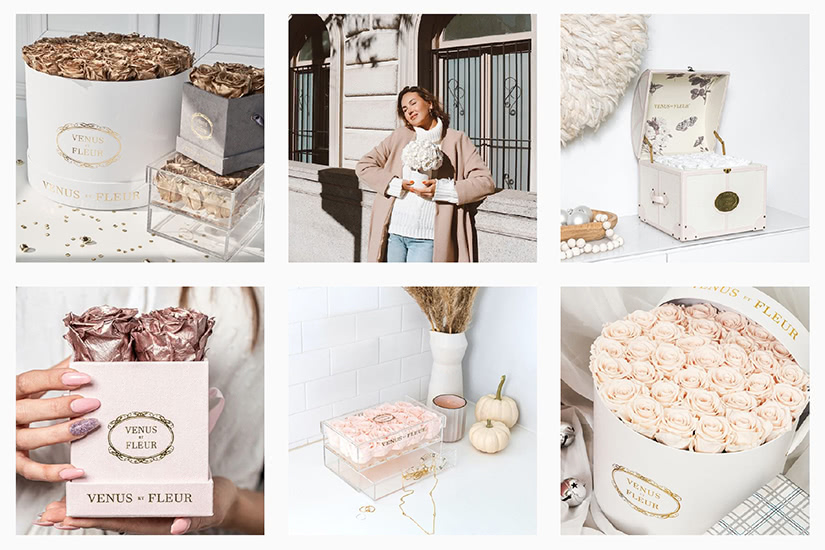 You've probably seen Venus Et Fleur's preserved roses and chic decorative boxes on Instagram a lot. You can customise your arrangements to the style, colour (gold-dusted or rainbow roses, anyone?) and shape of your recipient to be as big or as small as you like.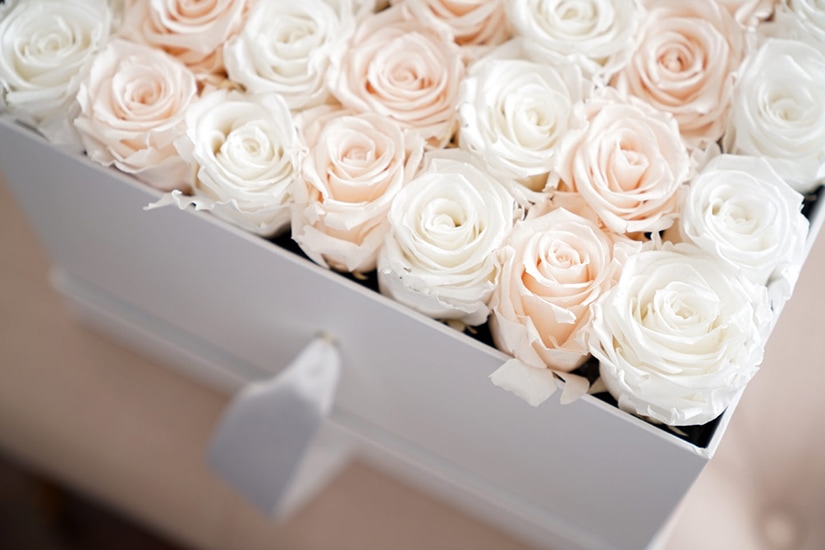 It's really no surprise why Venus Et Fleur is a favourite among Hollywood A-listers, including Gigi Hadid and the Kardashians.
Best flower delivery service for: real roses that *really* last, Instagram-friendly flower power
2. FLOWERBX
If you are buying flowers for someone in the know, look no further. FLOWERBX's website is as stylish as its client roster.
Coined The Net-a-Porter of the flower business by Forbes, FLOWERBX is the go-to florist for the luxury fashion set — supplying gorgeous blooms to the likes of Louis Vuitton, Dior, Bottega Veneta, Jimmy Choo and Tom Ford.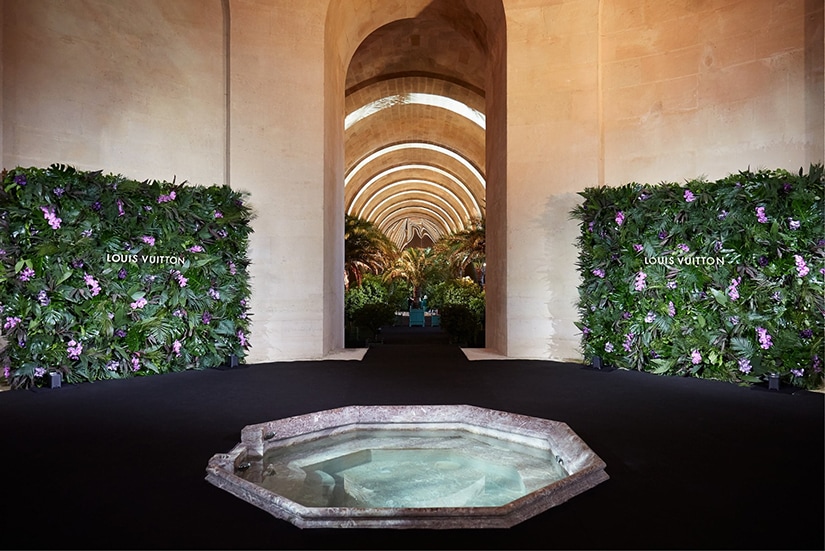 Unlike most online flower delivery services offering complex arrangement bouquets, FLOWERBX specialises in exclusively single blooms that are simply, well, stylish (We are big fans of this chic, minimalist flower delivery alternative out here).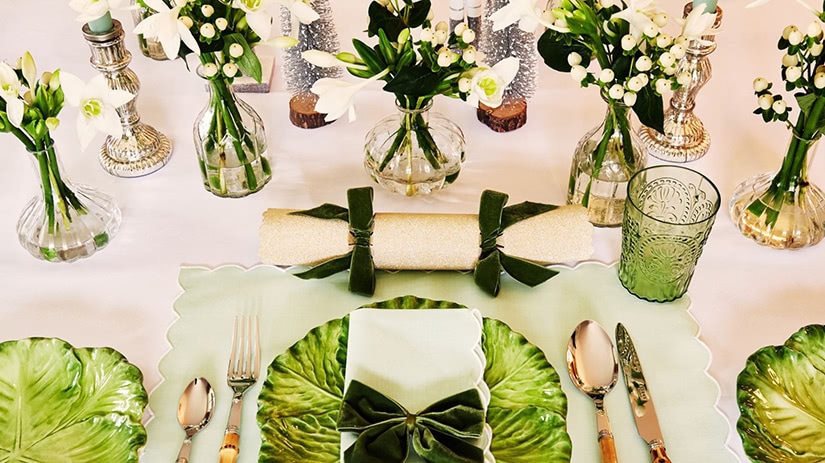 Plus, the flowers are sourced directly from the growers for ultimate freshness. FLOWERBX also sells beautifully sleek vases, scented candles, and room sprays.
Best flower delivery service for: Discerning fashionistas, A-list and luxury events
3. Amazon (Benchmark Bouquets)
Amazon may not be the trendiest flower delivery choice, but it certainly is one of the most convenient.
Buy your floral gifts and beautiful bouquets while shopping for your groceries on Amazon. Yes, Amazon is an often overlooked compelling flower-delivery option that offers a range of fresh flowers that you can have delivered.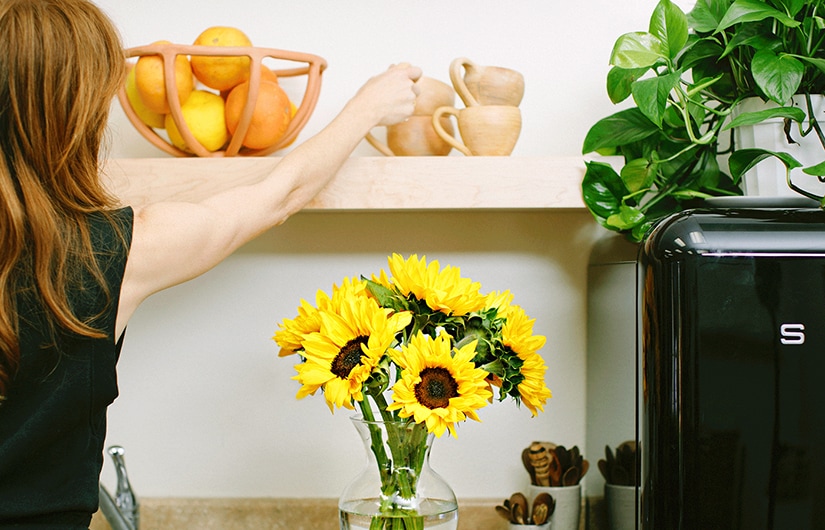 Best flower delivery service for: floral emergencies and convenience
4. Florists' Transworld Delivery (FTD)
With a long history of quality (FTD has been delivering flowers for over 100 years), FTD offers brightly designed bouquets and flower arrangements that can be shipped around the world. International deliveries can be made the next business day.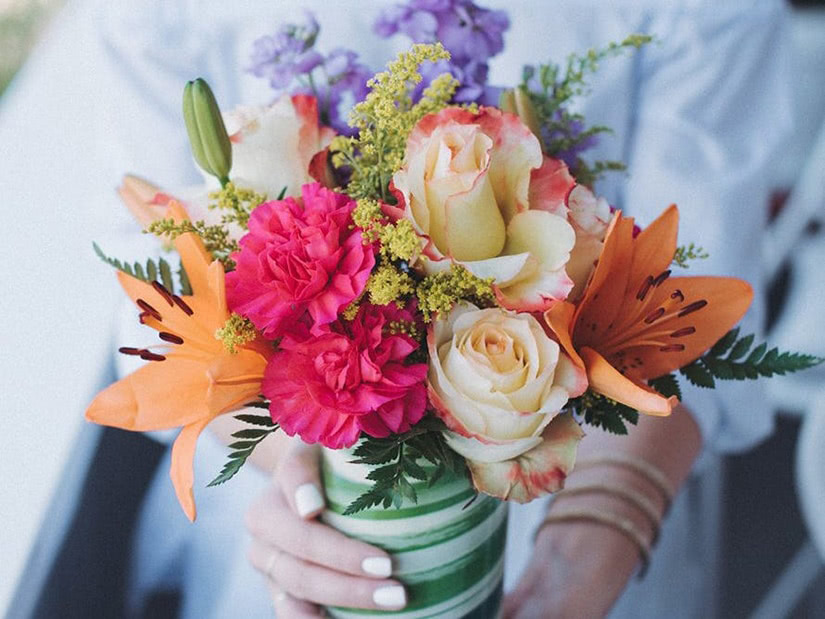 Best flower delivery service for: traditional arrangements and classic bouquets with gourmet gift add-ons
5. 1-800-Flowers
1-800-Flowers is one of the most extensive online flower delivery services. If you do like having a zillion options at every price point, 1-800-Flowers offers virtually every fresh flower arrangement you could imagine.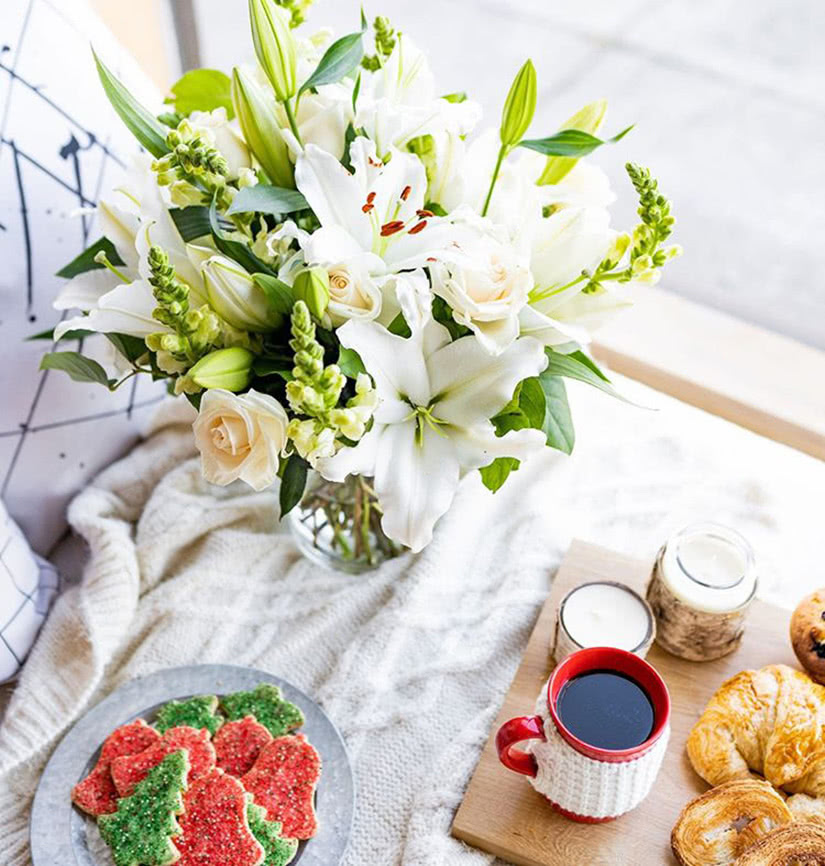 Shop anything from classic red roses to more whimsical bouquets of calla lilies alongside chocolate treats, scented candles, and teddy bears, among other things. Working with local florists and flower growers around the world, 1-800-Flowers, can deliver flower arrangements pretty much anywhere.
Best flower delivery service for: classic floral arrangements with add-ons, last-minute gifters
6. Fleurs de Paris
A box of Fleurs de Paris is the gift that keeps on giving: If taken care of properly (which means pretty much leaving them alone), Fleurs de Paris' roses are said to last for over a year, no watering necessary.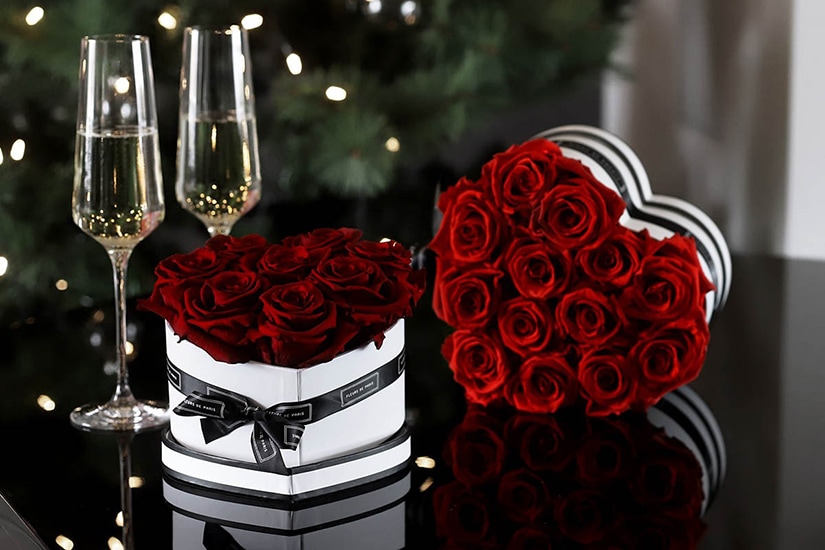 With an extensive variety of long-life roses displayed in a luxurious Parisian-inspired keepsake hatbox, Fleurs de Paris will make any room or table look instantly more glamorous and oh-so Instagrammable. Et. Voila. Parfait.
Best flower delivery service for: everlasting roses, Instagram-friendly home interiors
7. Teleflora
Teleflora is an international flower delivery service that blends the convenience and ease of ordering online with the benefit of personal delivery in more than 165 countries.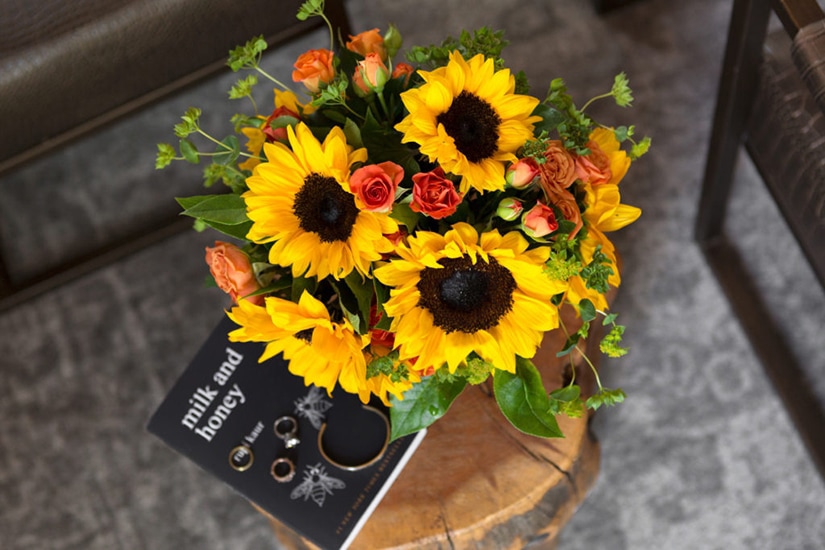 Teleflora's bouquets, presented in modern vases, are hand-delivered by a local florist for that extra personal touch. Every. Single. Order. To send a gift to someone outside the U.S. and Canada, you'll need the help of a customer service agent, though.
Best flower delivery service for: hand-delivered bouquets
8. ProFlowers
ProFlowers sells a wide variety of fresh-from-the-field flowers and vases. This flower delivery service also lets you customise your arrangements by adding personalised gifts, goodies, chocolate-covered strawberries and other gourmet treats to your order.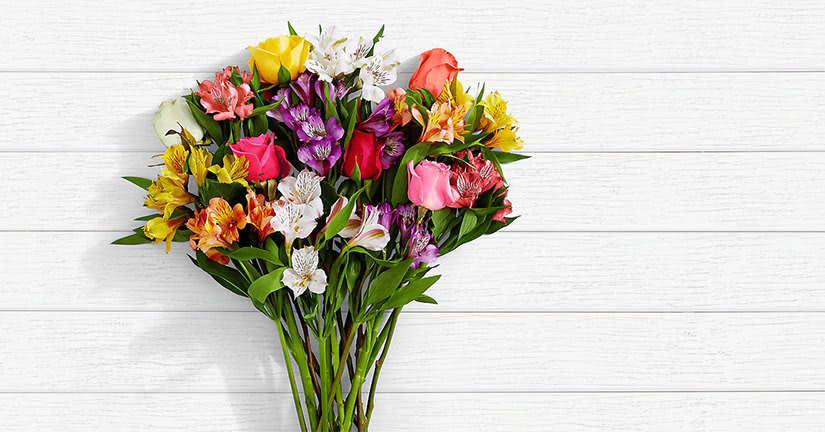 If you are more of a plant kind of person, succulents and other greenery can also be delivered right to your door.
Best flower delivery service for: quality flowers at competitive prices
9. FloraQueen
Launched in 2004 in Barcelona, Spain, FloraQueen now delivers fresh flowers to 100 countries worldwide. You can personalise your brightly designed bouquets with a little something extra, from greetings cards to boxes of chocolates or champagne.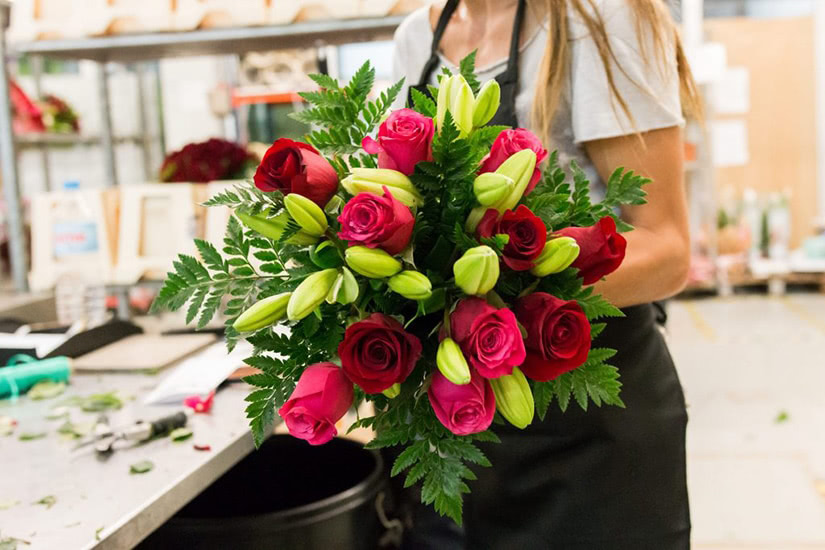 Best flower delivery service for: surprises that arrive just in time (with a choice of a morning or afternoon slot)
10. Nearly Natural
Effortless year-round greeneries that won't mind if you take an extra-long holiday? Yes, please. Whether you call them fake, silk or faux flowers, realistic-looking artificial plants can make just as much of a statement as live ones – no green thumb required.
Made from the finest materials, Nearly Natural offers expertly crafted artificial plants that look just like the real thing.
Best flower delivery service for: artificial plants that look just like the real thing
11. Floom
Floom offers same-day flower deliveries from locally-curated florists across all major cities in the US and UK. From traditional arrangements to more avant-garde creations, there's a bouquet for every taste and budget. Note that since Floom works more like a flower marketplace, the floral options vary widely based on your location.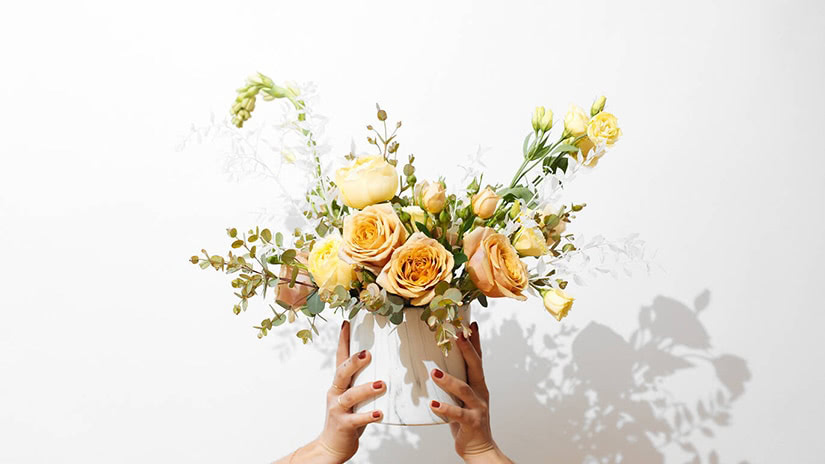 Best flower delivery service for: ordering ease, unexpected flower and plant mixes
Bonus: Floracracy
Imagine that you could express exactly how you feel to someone with nothing but flowers as a gift. That's what Floracracy sets itself up to deliver: a new, online flower revolution that lets you do just that. A welcome breath of fresh air, Floracracy just launched in beta in November 2019. And if it only delivers within the USA for now, we felt compelled to include this unique floral platform in this list of best flower delivery services.
Floracracy is a floral journey where in just a few simple steps, you can design a personal floral arrangement – one that tells your story each time your recipient lays eyes on the blooms. Whatever you choose to say, this is an opportunity to let your emotions shine. Floracracy crafts a little book that tells the story of the flowers included in your personal
creation. Alternatively, you can answer a few quick questions about the recipient and Floracracy will turn your input into a visual floral arrangement and craft a letter in your words.
File under: floristry disrupter to watch.
Best flower delivery service for: personalised floral experiences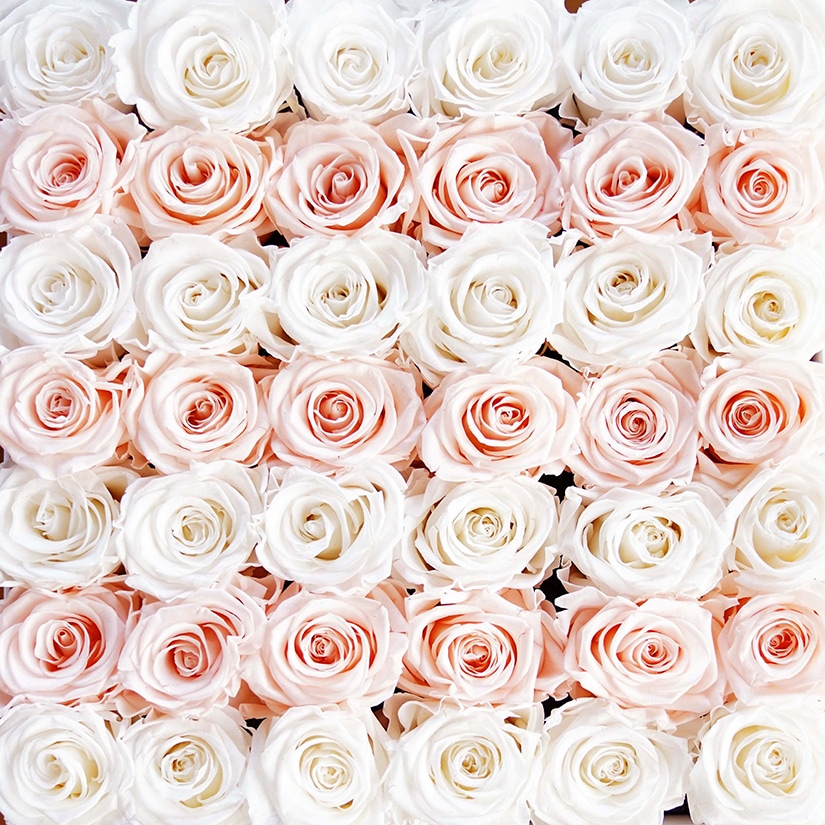 Online flower delivery services: Frequently asked questions
Can you send flowers internationally?
Yes. You can easily send flowers to another country. Many online delivery services ship to all corners of the globe. All the online flower delivery services curated in this list by Luxe Digital offer international delivery.
Can you send flowers through Amazon?
Yes, Amazon offers a range of fresh-cut flowers and bouquets that you can have delivered to any recipient.
What types of flowers say thank you?
Flowers are frequently used to communicate a special message, but there are no rules set in stone. There is a vast variety of flowers to choose from to say thank you. Pink, peach, and yellow roses are usually are safe options to say thank you.