Founded in 2015 by American furniture designer Edgar Blazona, BenchMade Modern is taking the online furniture industry by storm, offering sleek and cozy modern sofas tailored to your desired dimensions and style preferences and shipped directly to your door.
Got your attention? Great! Here's how it works:
First, you choose your dream furniture piece from 15 different collections that range from a more traditional style to ultra-modern, then you select your custom dimensions (down to 5" increments) to fit your space, and finally, you pick your material from a unique variety of responsibly sourced, performance fabrics and leathers.
BenchMade Modern will mail you your beautiful swatch kit out the next business day free of charge—we can attest to this. The swatches give you an intimate opportunity to see and feel, and smell—we aren't judging—the fabrics and leathers right in your own home. Customers can also monitor the production and delivery processes of their custom furniture in real-time through BenchMade Moderns' online tracking system.
You can spend less time worrying about the logistics, and instead focus on the most important part—getting the perfect design for your home.
The best part? All of this can be created online from the comfort of your own home. BenchMade Modern will send you a life-size printout of the sofa you selected so you can see how it will fit into your space.
If you order a ready-to-ship sofa, it will be shipped to you in just a matter of days. Each piece is made by hand in Dallas Texas, offered in a best-selling style; available in 2 color options and the most popular sizing. All BenchMade Modern pieces feature a 100-day return window and lifetime warranty and offer curbside delivery, though for an extra fee they will also handle the unwrapping and assembly for you.
Now, without further ado, here are our favorite sofa from BenchMade Modern to inspire your space.
Best sectional: Skinny Fat Sectional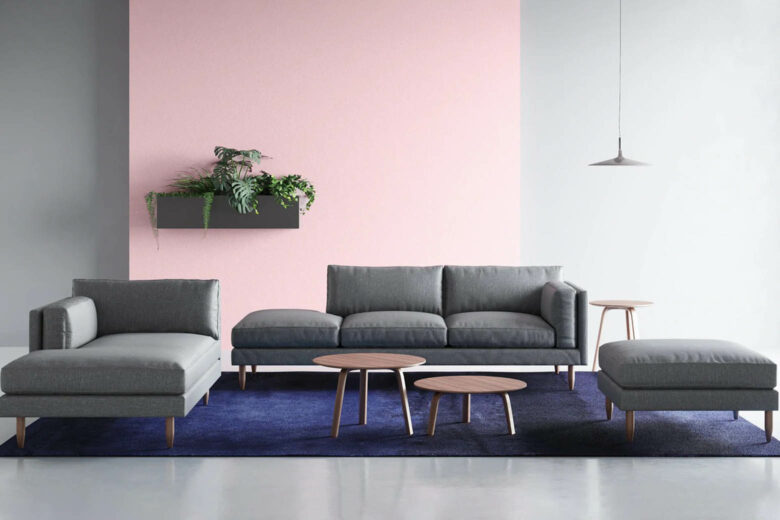 The Skinny Fat Sectional is both contemporary and comfy-cozy, providing a minimalist aesthetic while still retaining a prime lounging experience. This sectional offers medium support with a relaxed feel is constructed with a 7-ply wood frame, medium-density foam core, trillium-filled loose back pillows and arm cushions, and fabric or leather upholstery of your choice. If you have the extra space, this sectional is perfect for having guests over for a cocktail or movie night.
Best sofa bed: Sleepover Sofa Bed
This sofa bed has no springs or bars, only 3 layers of high-quality foam to ensure your guests (or you) get the coziest sleep of your life. With the Sleepover Sofa Bed, there is no shame in the game.
Best sofa: Skinny Fat Sofa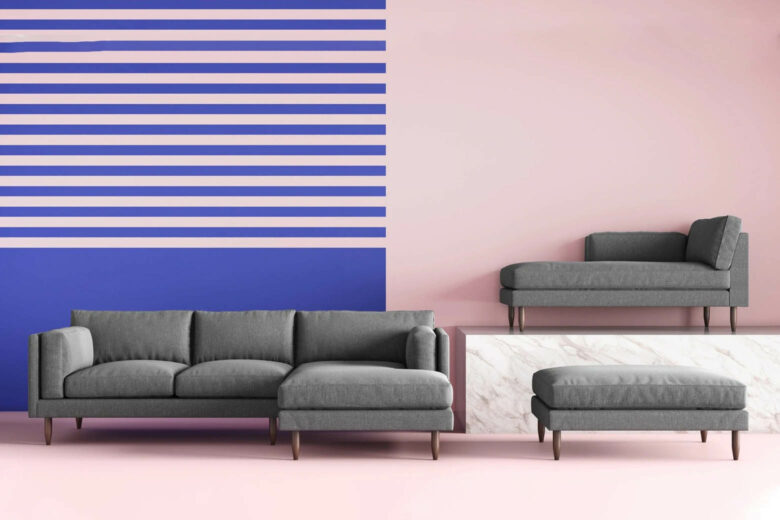 The Skinny Fat collection is perfect for those who desire a minimalist aesthetic and modern piece without skimping on comfort. The Skinny Fat Sofa is no exception, and fits nicely into any space, offering medium support with a relaxed feel, a 7-ply wood frame, medium-density foam core, trillium-filled loose back pillows, arm cushions, and fabric or leather upholstery of your choice. We find that this comfy, oversized sofa is perfect for cuddling during a Netflix Binge.
Best chaise: The Tyler Chaise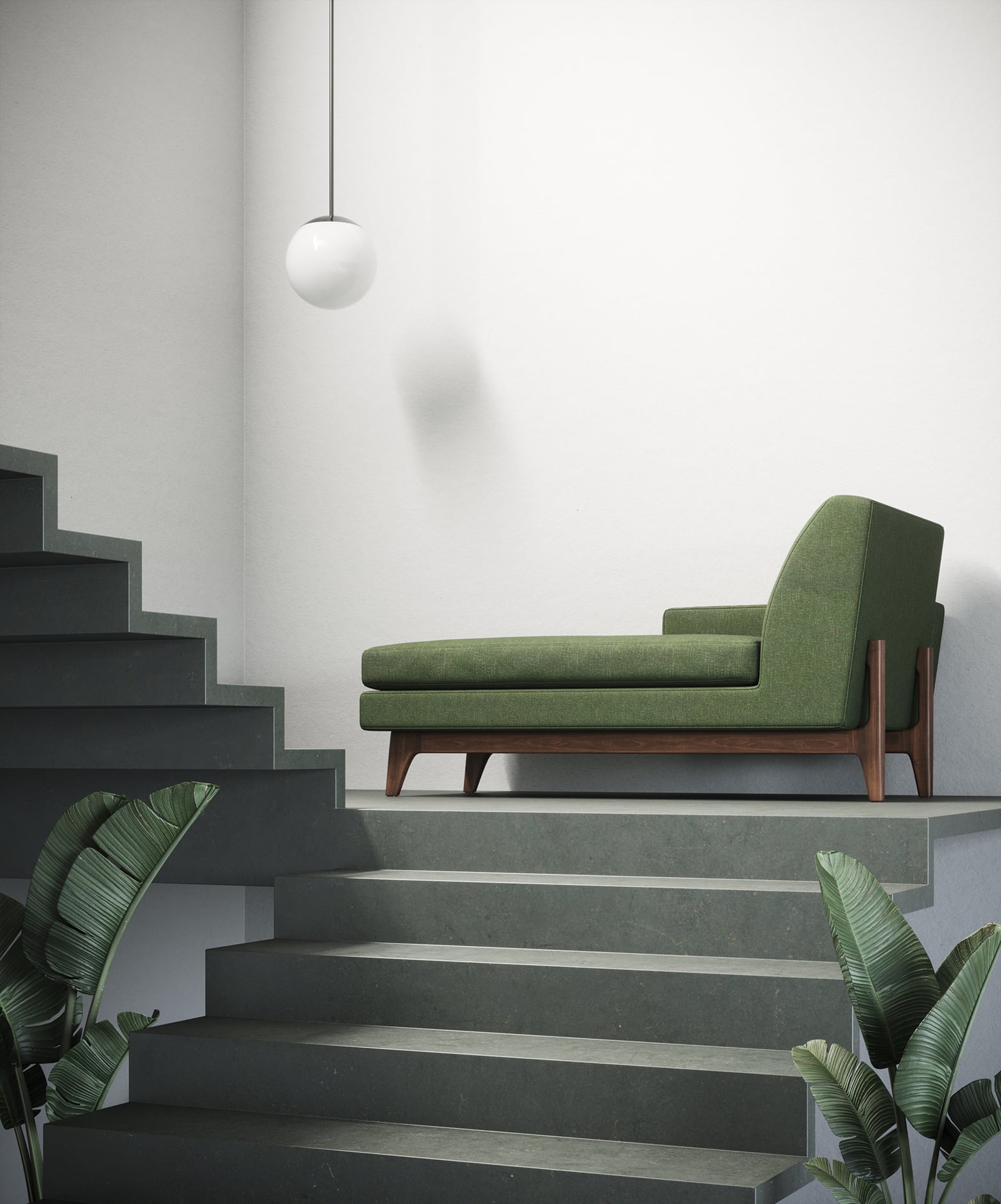 There's no place like home, and this chaise proves to be the perfect piece for a comfortable lounging session at home (or the home office). The Tyler Chaise offers soft-filled back pillows with a relaxed feel all while remaining beautifully tailored and luxurious. 
Best loveseat: OG Crowd Pleaser Loveseat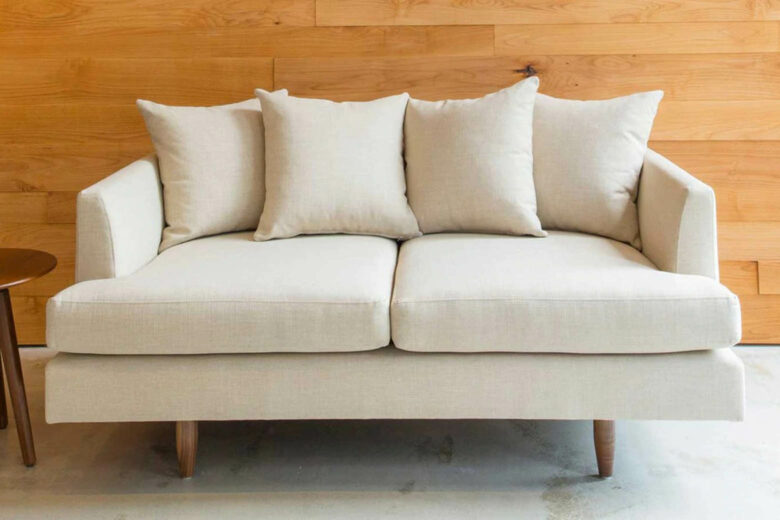 The Crowd Pleaser is a fan-favorite for a reason: it remains sleek and stylish while still feeling supremely comfortable. This loveseat features a relaxed feel and loose back pillows for an optimal lounging experience. Made with a kiln-dried, hardwood frame, medium-density foam core with trillium-wrapped loose seat cushions and pillows, and the fabric or leather upholstery of your choice, the OG Crowd Pleaser is beautiful in any space.