Gents, listen up. A quick splash of water won't cut it when it comes to skincare. Only the best men's skincare products can thoroughly cleanse, hydrate, protect, and repair your skin. These men's grooming essentials are weapons against aging, tonics against the tolls of daily life, and magic concoctions that will leave your face looking smoother, softer, energized, and younger. 
To get the most effective results, you need grooming products specially made for the male face. Men's skin tends to be thicker, tougher, and oilier, with higher levels of collagen and a tighter and firmer texture. So we've picked out the best men's skincare products—our favorite lotions and potions, devised to keep damage at bay. 
After all, if it's true that beauty is only skin deep, we better make sure that our skin looks as perfect as possible.
From classic cleansers to tried-and-tested toners—as well as face masks, beard balms, and pore strips—these are the best skincare products for men, as designed by men's facial care masterminds, and here to deliver their science-backed formulations straight to your bathroom cabinet. Be prepared to adopt these into your skincare routine now.
The 17 best men's skincare products
Check our special men's skincare buyers' guide after the list to see exactly what you should pay attention to before purchasing skincare products online.
Lumin Charcoal Cleanser: Best face wash for men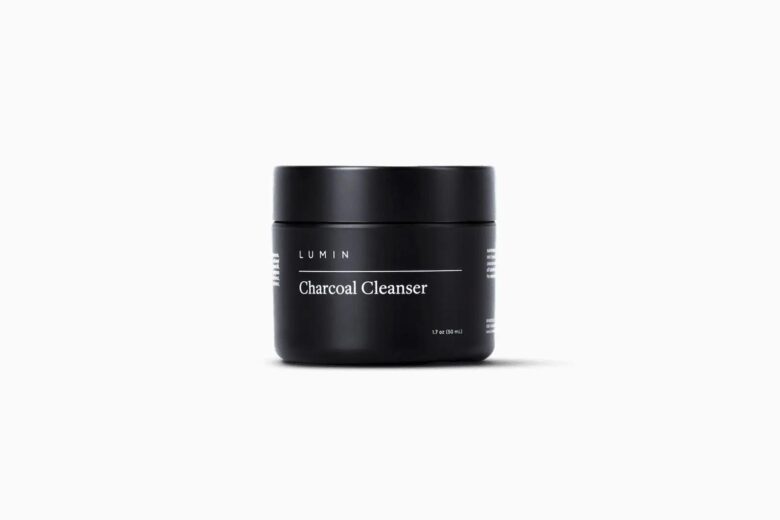 Every man needs a solid cleanser in his skin routine, and as far as we're concerned, it doesn't get more straightforward than the No-Nonsense Charcoal Cleanser from Lumin.
The sorry truth is that using standard soap to scrub your face is going to do more harm than good. It will dry out your skin, mess up the pH balance, and not do you any favors. 
This Charcoal Cleanser, on the other hand, efficiently and gently removes all excess oil as well as the grime and pollution you encounter on a day-to-day basis. It unclogs pores and removes dead skin so you can leave the bathroom looking as fresh as a spring daisy—even when nursing a killer hangover. 
Lumin's No-Nonsense Cleanser gets down to business removing all nasty impurities and daily oil buildup, no questions asked. Definitely one of the best skincare products for men out there.
Best for: A no-messing-around cleanser for immaculately clean skin.
Jack Black Face Buff: Best men's face scrub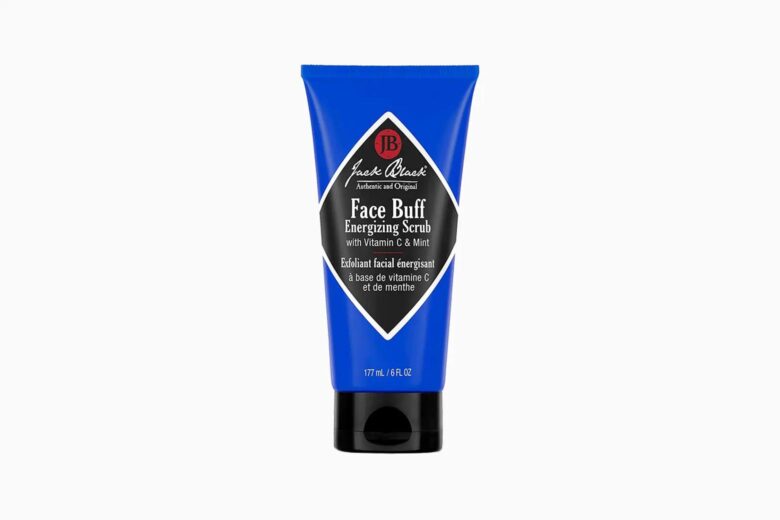 Want to win back your first bloom-of-youth glow? Seeking energy for your tired and worn-out skin? Then check out this face buff by Jack Black. It's designed to energize and invigorate skin and has earnt itself a place in the best men's skincare routine. 
This deep-cleansing scrub exfoliates skin and removes dirt and dead cells, leaving a clear path for your razor blade. As a result, your shave will be effortless, sleek, and with minimal burn.
The scrub contains eco-friendly biodegradable scrubbing particles as well as free-radical-fighting vitamin C. There's also peppermint and licorice extract to cool, soothe, and refresh. 
Consider this Face Buff by Jack Black like a pep talk for your skin, leaving it full of renewed energy, ready to take on the world—or at least the razor.
Best for: Saying goodbye to old dead cells and hello to new fresh skin.
Aesop In Two Minds: Best toner for men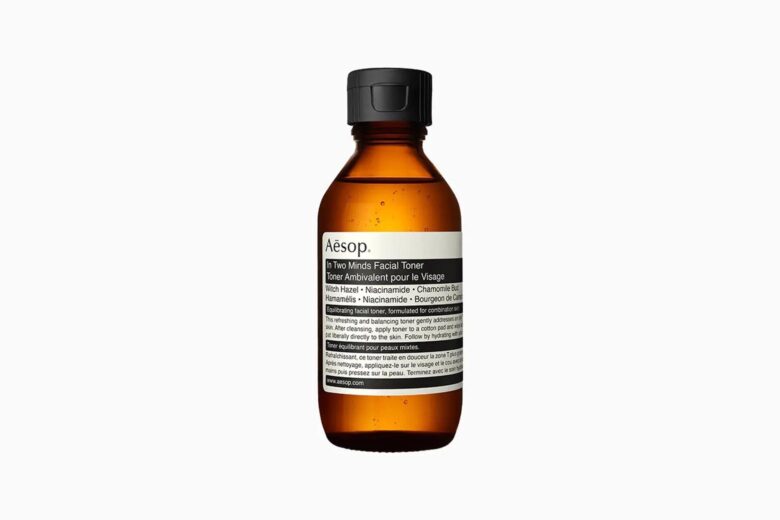 The best toners are the expert finishing touch to a superb skincare routine for men and Aesop's In Two Minds Toner is exactly that. A final step in the cleansing process, preparing your skin for perfect moisturizing.
Ideal for combination skin, this toner is made of a combination of witch hazel, niacinamide (a form of vitamin B-3 that helps build a resilient skin barrier), and calming chamomile bud. The result is a mildly astringent formulation that causes cells to contract and leaves your skin feeling renewed, balanced, and refreshed. 
Use half a teaspoon of cleanser with a cotton pad or your hands and take your time savoring the floral and herbaceous aroma that gives the best men's colognes a run for their money. 
Soothing, balancing, cleansing—these are all the things that Aesop's In Two Minds Toner accomplishes.
Best for: An indispensable concluding step in the cleansing process.
Tom Ford Beauty: Best serum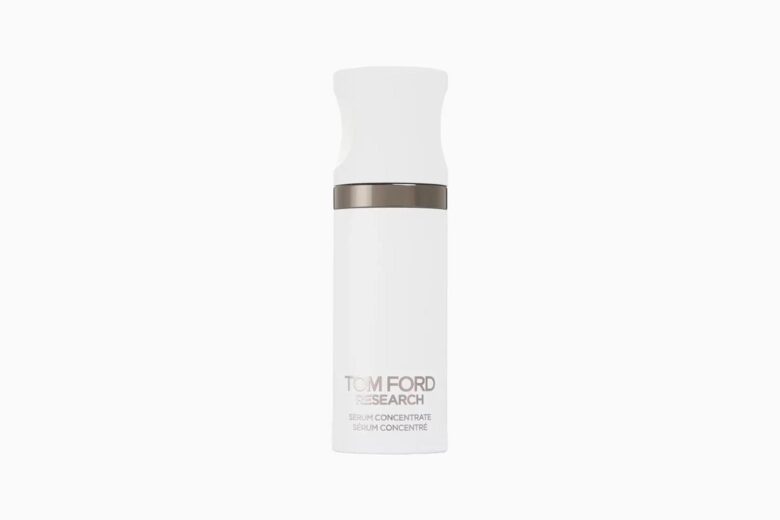 Have you seen Tom Ford's face? Exactly. Whatever he's using, we want some of that. Which is why we're desperate to get our hands on this Research Serum Concentrate by Tom Ford Beauty.
This serum was three years in the making and was definitely worth the wait. Tom Ford worked with scientists to test 75 different caffeine-based formulations and the result was this Research Serum Concentrate. It contains the very exotic-sounding white porcelain cacao, plus gyokuro, a Japanese green tea that delivers theanine, a powerful amino acid. 
Together, these ingredients give your skin a wake-up call—similar to a morning cup of tea. Then you've got the hyaluronic acid and peptides to provide hydration and soften out fine lines and wrinkles.
This Tom Ford Serum is nothing less than a miracle-working elixir and deserves a place in your toiletry bag now.
Best for: Treating your skin to the finest grade green tea.
Clinique For Men: Best eye cream for men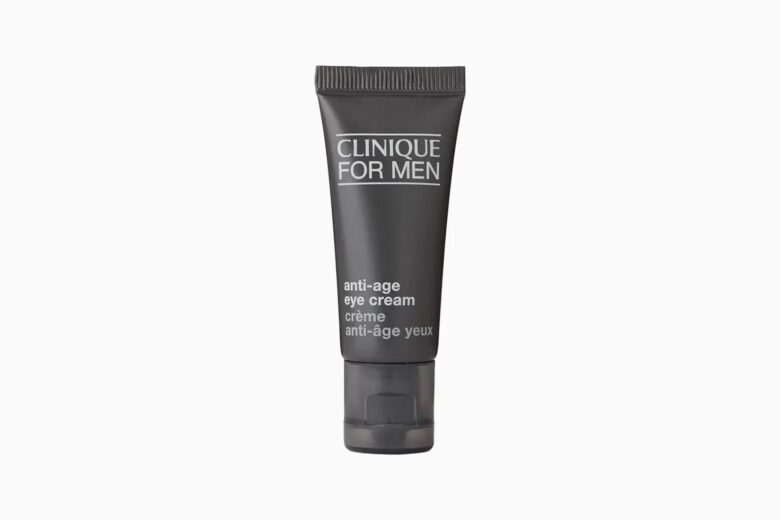 If you haven't added an eye cream to your skincare routine yet, there's no time like the present. Grab yourself a tube of this Clinique For Men Anti-Age Eye Cream and watch it work its superpowers.
They say that eyes are the windows to the soul so make sure your windows are in tip-top condition with this cream. It's designed to hydrate, soothe, and brighten. When it comes to skincare for men, we consider this product an everyday hero.
It contains antibacterial lipids to reduce the appearance of those dark circles that we just can't shake. It minimizes puffiness while antioxidants like vitamins C and E and green tea extra collaborate to protect your skin from environmental aggressors. 
Our eyes are the first part of our face to betray our age. Make sure that age appears as young as possible with this eye cream from Clinique For Men.
Best for: A gaze that looks as young as you feel.
Dr. Barbara Sturm: Best moisturizer for men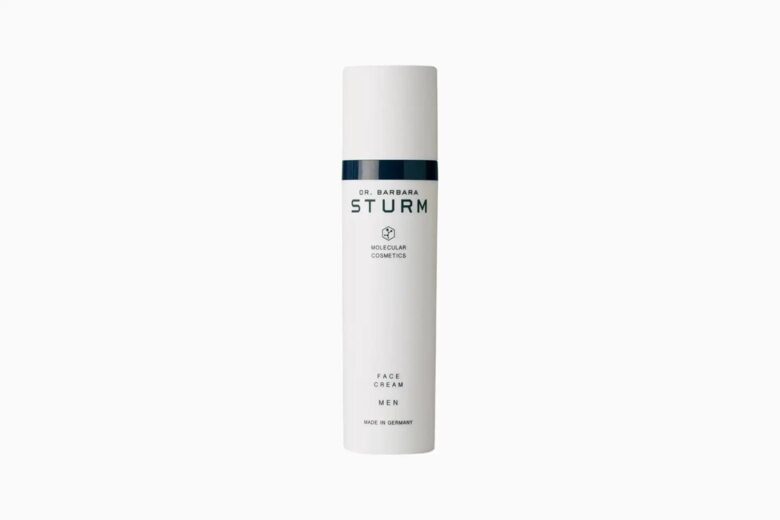 This expertly formulated face cream for men is soon to be the golden ingredient in your skincare routine. It's the best moisturizer for men we've come across—not too heavy-duty but still undeniably powerful.
Dr Barbara Sturm has taken the grooming world by storm with the brand's pioneering skincare products that work on a molecular level, regenerating the actual cells inside your skin.
This cream is bursting with antioxidants as well as nutrient-packed and collagen-stimulating purslane that works to restore your skin's natural protective barriers, accelerating the healing process and fighting off free radicals.
For a moisturizer, it's wonderfully lightweight and absorbed easily by the skin. Delivering deep hydration with none of the grease, Dr. Barabara Sturm's Face Cream is the only one we want. 
Best for: Accelerated healing and protection for skin crying out for some care.
Sisley: Best anti-aging skincare product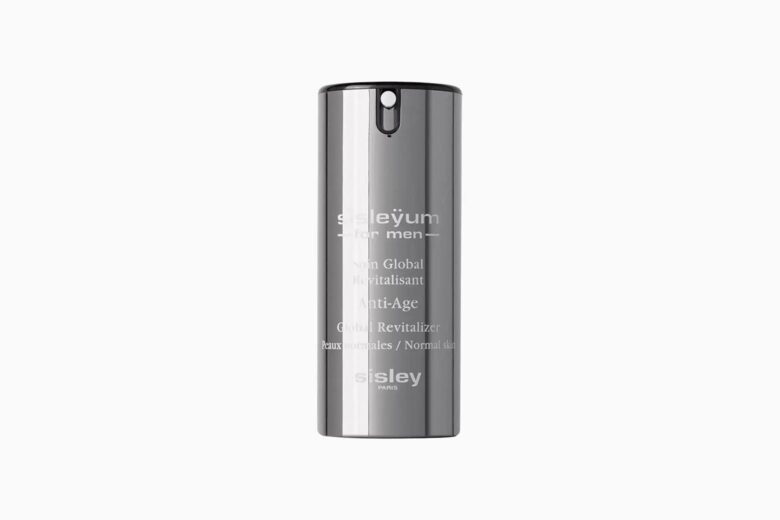 If there's one skin concern we all have in common, it's our desire to stay looking young for as long as possible. And while it's impossible to avoid aging entirely, you can get pretty close with Sisley Paris' Sisleÿum cream. 
This nourishing gel is designed for men with normal skin and creates a protective shield that keeps your face safe from environmental stressors like pollution and city grit and grime. Shea butter delivers mega moisturization while wild pansy extract calms inflammation. White horehound works to soothe skin and a combination of malachite and white willow strengthen and firm cells. 
The result is intensely hydrated skin that feels and appears healthier—for a more energized and youthful-looking complexion. This Sisley anti-aging gel also works wonders as an aftershave to reduce the sting of razor burn. 
Best for: Looking like you just drank from the fountain of youth.
Brickell: Best wrinkle cream for men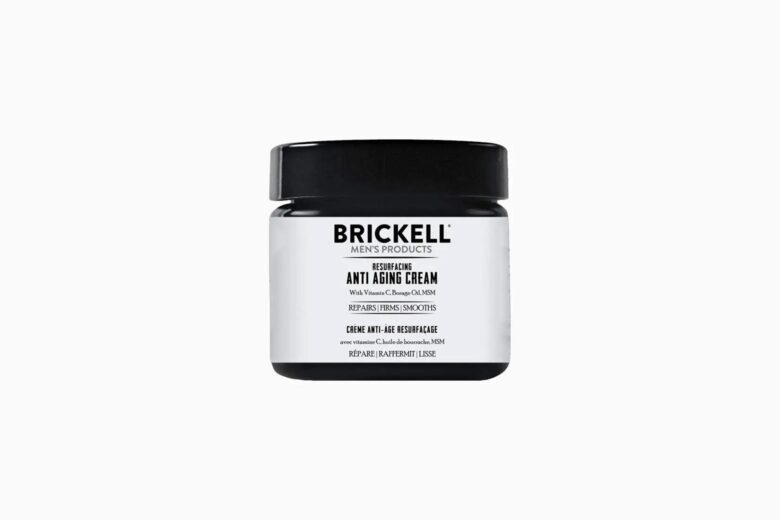 Had enough of looking in the mirror each morning to see an ever-increasing number of fine lines? Pick up a tub of Brickell's Anti-Aging Cream. This natural and organic cream is the weapon you need in your anti-aging arsenal. 
This wrinkle cream for men is designed to firm and brighten your skin, tightening it up so it feels and looks younger. What's remarkable is that it does all this using all-natural ingredients, including anti-aging favorite vitamin C, as well as borage oil, aloe vera, and sunflower oil. 
These miracle ingredients effectively reduce the appearance of fine lines, wrinkles—including pesky crow's feet—skin spots, and any other signs of getting older.
Refuse to give in to the tolls of aging with Brickell's Anti-Aging Cream. 
Best for: Spring-chicken smooth skin.
Le Labo: Best lip balm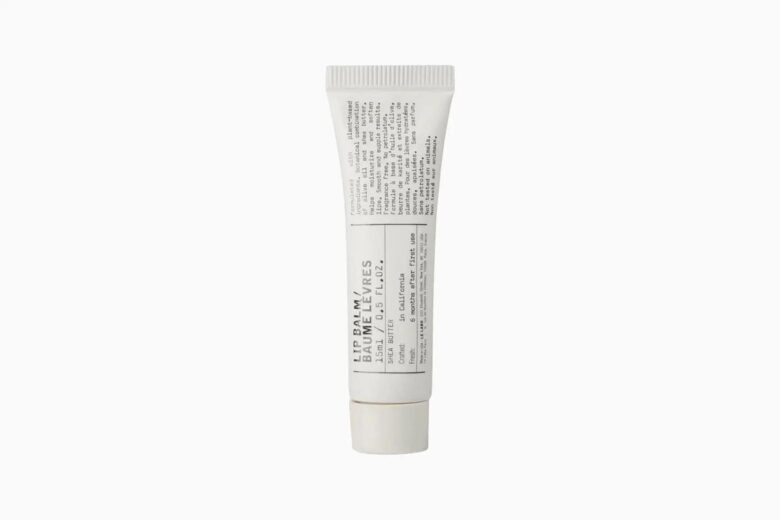 We often forget about our lips when it comes to skincare but they can suffer as much as the rest of our face. Ensure your smackers get the support they deserve with Le Labo.
This lip balm contains shea butter to nourish lips, reduce inflammation, and help with any necessary healing. Then there's olive oil to prevent lips from drying out and cracking. Meanwhile, jojoba seeds keep everything smooth and soft.
The bonus of this lip balm is that it's unscented and matte so suitably masculine. Plus it's unscented so pretty much undetectable.
For super kissable lips today, tomorrow, and every day after that, you need this Le Labo lip balm.
Best for: Naturally soft lips for ultimate seduction.
Jaxon Lane: Best men's sunscreen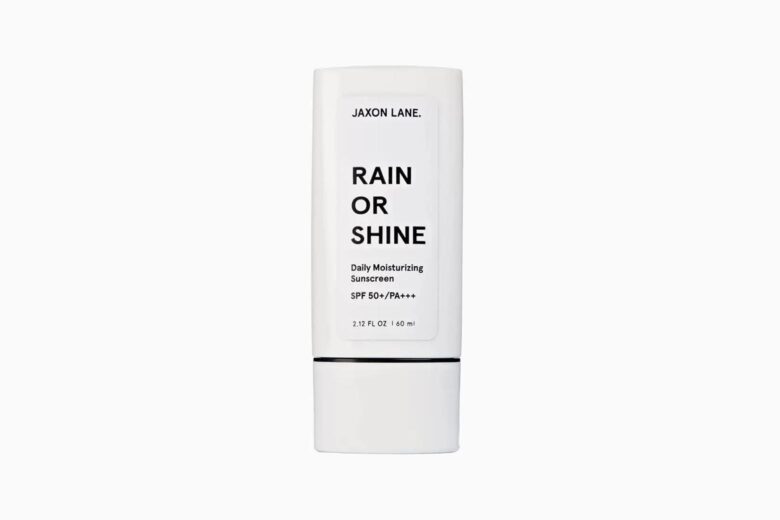 Ask any dermatologist or skincare expert. You need seriously good quality sunscreen if you want your skin to look as good next decade as it does today. The best one we've found? This Jaxon Lane SPF 50+.
Minimize your face's exposure to harmful UVA and UVB rays with this sunscreen, which is formulated for SPF 50+ protection. But unlike less good-quality sunscreens, it's very lightweight and not at all greasy so it won't cause you to break out. 
This sunscreen contains vitamin E to reduce UV damage, hyaluronic acid to hydrate, green tea to reduce redness and irritation, antioxidant-rich licorice root, and ginseng to nourish and calm skin. 
Wear this Jaxon Lane Sunscreen daily and we promise you'll pave the way for picture-perfect skin in the years to come.
Best for: Deluxe UV protection that your skin will definitely thank you for.
Lab Series: Best post-shaving lotion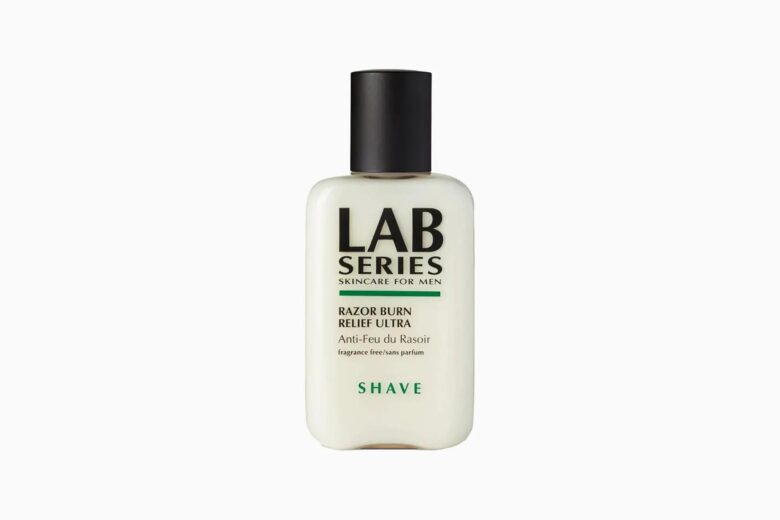 If you suffer from stinging skin after you shave, you definitely want to try this post-shaving lotion from Lab Series.
A grooming essential designed to calm the sting of shaving, this Lab Series Relief Ultra post-shaving lotion contains aloe vera, well-known for its cooling and soothing properties, while chamomile promotes skin regeneration. These ingredients, combined with the caffeine, activate your skin's natural defense system to accelerate healing and minimize redness. 
A great buy for anyone who shaves on a regular basis—even those of you with sensitive skin.
Best for: Bringing sweet solace to your stinging skin.
D R Harris: Best beard oil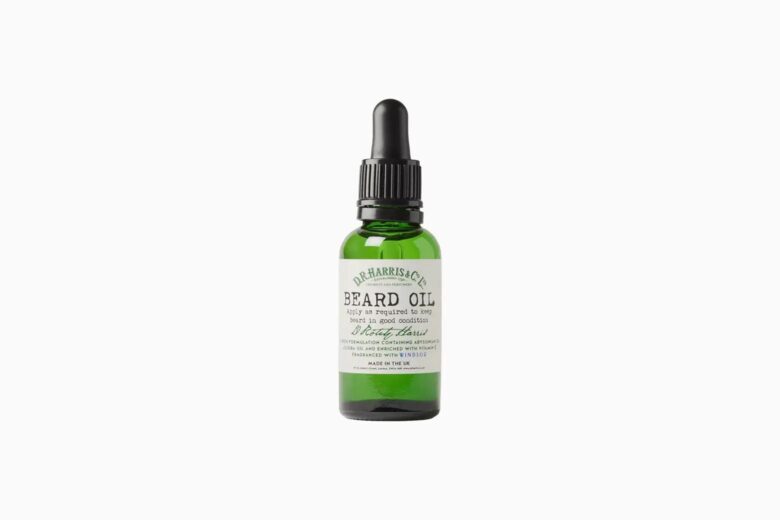 If your facial hair could do with being a bit more fabulous, then you're in luck. D R Harris has formulated this beard oil to transform your beard into something more compliment-worthy, no matter what stage of the beard-growing journey you're at.
When you first start growing a beard, you might struggle with itchiness and irritation. Beard oils can help soothe your skin. And once your beard is fully underway, this product can help you style it and keep it conditioned and well-nourished.
The citrus, vetiver, and black pepper fragrance is another selling point. We also like the old-school packaging.
Whether you're rocking some initial stubble or you've cultivated a full-on facial barnet, this beard oil by D R Harris is an essential in the best skin care regimen.
Best for: Transforming crusty caveman fuzz into fashion-week-worthy facial hair.
Lumin: Best pore strip for men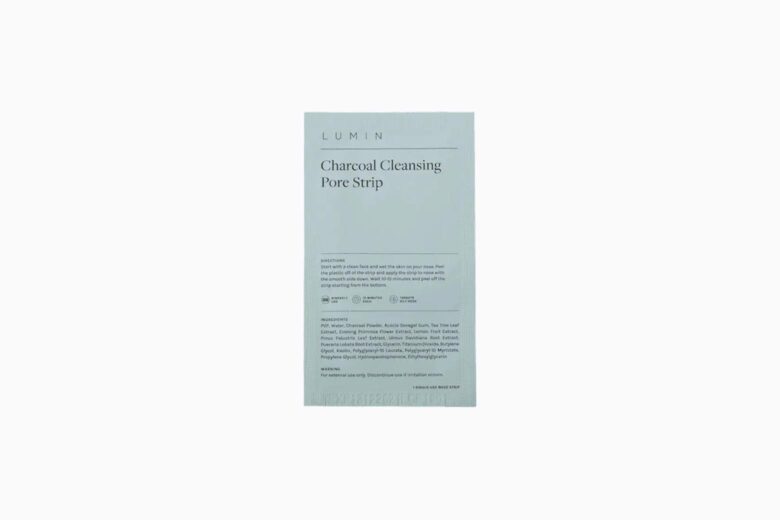 Have a close look at your pores. Do they look like they could do with a deep clean? There's no better skincare product for the job than Lumin's Charcoal Cleansing Pore Strip.
There's nothing more satisfying than pulling out all the dirt that's become lodged deep down in your pores and banishing all those stubborn impurities for good. By getting to work right inside your pores, this strip helps prevent blackheads and breakouts from ever seeing the light of day.
The ultimate acne prevention, Lumin's Charcoal Cleansing Pore Strip also helps to avoid oil and dirt build-up and tackles the effects of urban pollution on your skin. Simply peel the plastic off the strip and apply it to your nose. 15 minutes later you can remove it, expelling the last residues of grime and gunk from your skin. 
Best for: Skin so clean it squeaks.
Jaxon Lane Bro Mask: Best sheet mask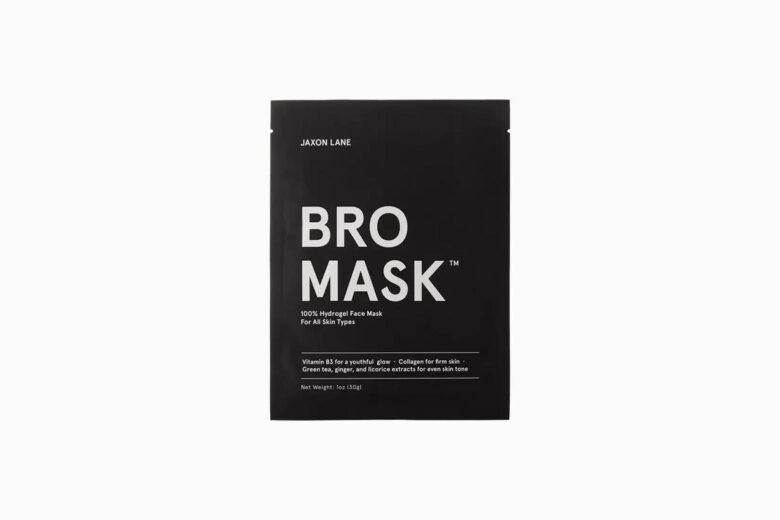 If you fancy giving your skin some spa-grade treatment, treat yourself to Jaxon Lane's Bro Mask. This set of four Korean sheet masks will transform your face into something worthy of a starring role in a feature film—or at least a really good selfie.
Featuring hydrogel technology, this mask delivers next-level hydration to your skin and promotes the absorption of the mask's high-level active ingredients. These include collagen to firm skin, vitamin B3 to retain moisture, and plant extracts to reduce the appearance of blemishes, redness, and sun damage.
With its separate parts, the mask is easy to position around your facial hair, eyes, and mouth, after which you can sit back in your spa-style robe and relax.
Flawless skin is within easy reach thanks to Jaxon Lane's Bro Mask. An indispensable addition to your skincare armory. 
Best for: A lush indulgence for skin that deserves luxury-level care.
Aesop Anti-Blemish: Best mask for men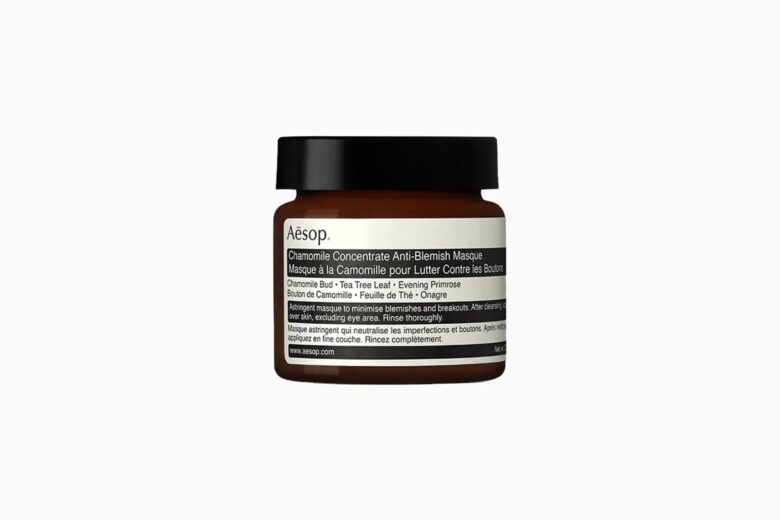 After hunting out the best men's skincare products for acne, we found our favorite: Aesop Anti-Blemish Masque. 
This clay-based masque is ideal for blemishes or troubled skin so if you're struggling with issues like acne or inflammation, then definitely stick this in your cart. It contains purifying ingredients such as chamomile bud, tea tree leaf, and evening primrose.
Best used twice weekly—either all over your skin or on single blemishes—the mask should be left on for fifteen minutes. After being rinsed thoroughly, your skin should look clearer, calmer, and deeply cleansed. Aesop's iconic apothecary-chic packaging also makes this product a top choice. 
There's no single acne cure-all—but this Aesop Anti-Blemish Mask is as close as it gets. And why not light up an Aesop scented candle while you're waiting for it to work its magic?
Best for: An all-powerful acne antidote for struggling skin.
Geologie: Best night cream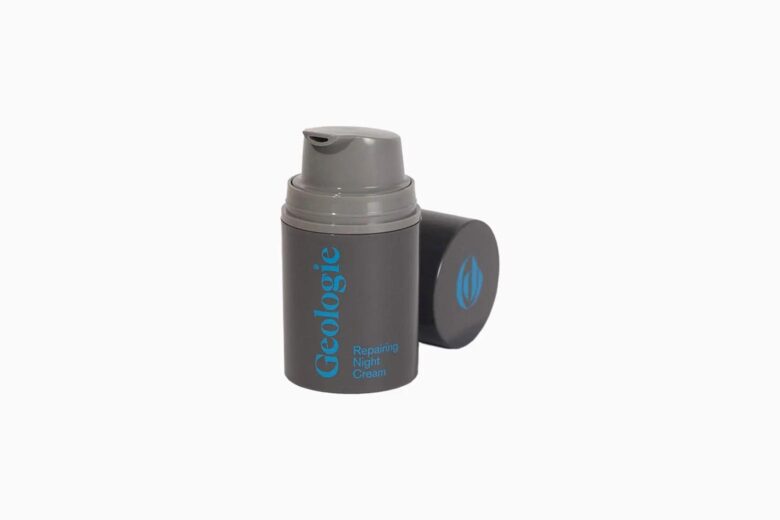 Night creams can be worn while you sleep to deliver more intense hydration and healing to your skin.
If you're still skeptical about the powers of night cream, this Geologie Repairing Night Cream is the product to win you over. It contains retinol, one of the most powerful and proven anti-aging ingredients, which works to combat the effects of rather too many nights out on the town. 
Geologie's unique formulation has been devised to increase cell turnover, stimulate protein production, and reduce puffiness, fine lines, and wrinkles. The sleek utilitarian bottle contains enough product for 90 days.
Geologie's Repairing Night Cream is the ultimate rescue remedy.
Best for: An overnight answer to all your skincare prayers.
Lumin Maintenance Set: Best skincare set for beginners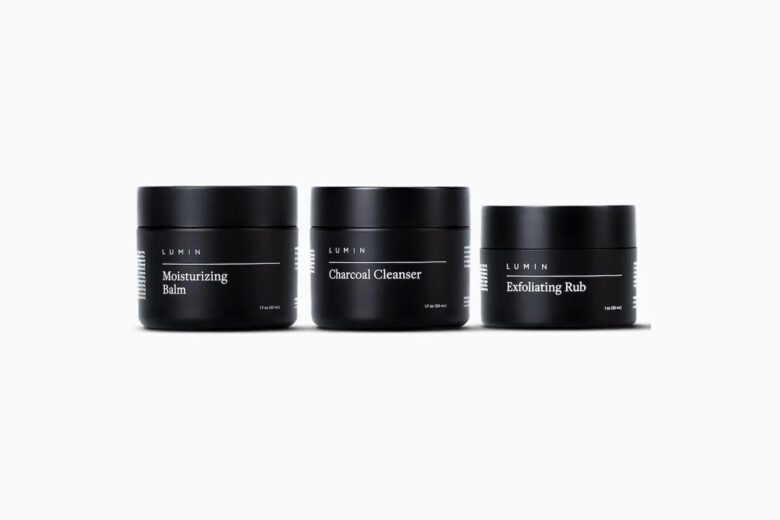 If you're just setting out on your skincare journey and need a helping hand, check out Lumin's Maintenance Skincare Set. It contains all the basic building blocks of a quality skincare routine for men.
This skincare set includes the three classics of any fail-safe skin regimen and will look very elegant on your bathroom shelf with its minimalist modern packaging.
These products are aimed at any low-maintenance gentleman who doesn't want to faff around with endless formulas and potions. The moisturizing balm, cleanser, and exfoliator provide your face with the perfect balance of hydration, cleansing, and renewal. 
Even if you're a die-hard one-product-and-go kinda guy, surely you can extend your routine to include these three all-powerful products? Think of this Lumin Maintenance Set as therapy for your skin.
Best for: An all-around exceptional skincare routine as easy as one-two-three. 
Buyers guide: how to choose a men's skincare product
Ideally, men's skin routines should include a cleanser or face wash, exfoliator, serum, moisturizer, and SPF. Here's what each of these men's skincare products does:
Cleanser – gently dissolves oil, grime, and other impurities from your face.
Face wash – cleans your face more deeply, removing deeper-seated dirt and debris.
Exfoliator – removes dead skin cells, increases blood circulation, and brightens skin.
Serum – these lightweight moisturizers with a high concentration of active ingredients penetrate deep down into your skin to treat specific skin concerns.
Moisturizer – this is thicker than a serum, with a cream-like consistency. It's used to hydrate skin and seal in moisture. 
SPF – a good sunscreen is essential for protecting your skin against harmful UV rays, preventing the signs of aging, and avoiding inflammation and discoloration. 
Optional extra products
Toners – these can be used before moisturizing to get rid of any remaining excess oil or persistent dirt. 
Eye creams – these target the delicate skin under your eyes, helping to reduce dark circles and wrinkles.
Face masks – these can be used on a weekly basis for a deep cleanse, unclogging pores, and stimulating blood circulation. 
Night creams – these thick facial creams are applied last thing before you go to sleep and are slowly absorbed into your skin to boost hydration and improve tone and texture.
Different skin types
Before choosing a particular product, you should first determine your skin type.
Dry skin – when the skin doesn't produce enough sebum, or oil, it tends to flake and become irritated, or feel tight, itchy, and brittle. Try exfoliators to remove dead skin and a heavy moisturizer containing hyaluronic acid to replenish moisture. 
Normal skin – this means that you don't suffer from any particular skin issues except for the occasional spot or pimple. But you might still consider a product containing Vitamin C to help maintain your healthy skin.
Oily skin – this is caused by an overproduction of sebum and makes skin appear shiny with large pores. You might also be prone to whiteheads or blackheads. As counter-intuitive as it sounds, you need to keep your skin adequately hydrated or it will over-compensate by producing even more sebum. Try a hydrating oil such as rosehip.
Combination skin – this means that some areas of your face are oily—usually your forehead, nose, and chin—and the rest are dry. Look for products that balance skin and only use lightweight moisturizers. 
Sensitive – sensitive skin typically entails irritation, redness, and bumps, triggered by things like stress, weather, or harsh skin treatments. Opt for a simple skincare routine with only gentle products.
Different skin concerns
Different products are formulated to target particular skin concerns.
Wrinkles – prevent wrinkles with a good quality sunscreen and minimize the appearance of existing wrinkles with moisturizing ingredients like hyaluronic acid. Also, consider glycolic acid to boost collagen and elastin and retinol to increase cell turnover. 
Acne – this is often caused by too much sebum so consider a toner to dry out your skin. You could also use a combination of a heavy-duty face wash and an exfoliator every other day, along with a moisturizer.
Rosacea – minimize the appearance of rosacea by using an anti-inflammatory serum or lotion and a moisturizer to repair your natural skin barrier. But keep your skin routine to a minimum to avoid irritation. 
Hyperpigmentation – look for products containing Vitamin C which is an antioxidant and can help even out skin tone. Kojic acid's natural bleaching properties reduce the appearance of dark marks.
Eczema – avoid any active ingredients like retinol or anything with fragrances. Look for heavy-duty moisturizers known as emollients.  
Frequently asked questions about men's skincare products
What are the best men's skincare products?
The best men's skincare products come from brands such as Aesop, Lumin, and Dr. Barbara Sturm. Lumin's Maintenance Set, which includes a cleanser, moisturizer, and exfoliator, is a great starter kit. Check out our list of the best men's skincare products for more grooming essentials. 
How can a man get flawless skin?
Men can get flawless skin by following a regular skincare routine that includes all the necessary steps for healthy skin. This means at the very least a cleanser or face wash, exfoliator, toner, serum, moisturizer, and daily use of sunscreen to avoid skincare damage. 
Should guys do skincare?
Guys should take skincare as seriously as women. A good skincare routine can help avoid skin damage and ensure your skin looks young and healthy for longer. 
What is the best affordable skincare line?
The best affordable skincare line for men comes from Lumin, a brand that has made a name for itself with its line of daily grooming essentials that are simple, highly effective, specifically formulated for men, and inexpensive.