Luxe Digital speaks today with Wanida Tardivel, Managing Director of the online magazine Luxury Society Asia and one of Thailand's most influential luxury insiders. Wanida's career spans over 20 years, from marketing for high-end hotels in Thailand, to public relations and business development for luxury brands.
More recently, Wanida has been the key driver behind the creation of business and leisure clubs, including the Luxury Club and the Thailand Professionals Club.
Wanida Tardivel is first and foremost a professional connector and enabler, combining both online and offline skills to develop affinity marketing for luxury brands in Thailand. She speaks with us about the digital transformation of the luxury world in Thailand and the new channels available for premium brands to engage with their affluent Millennial consumers.
Wanida Tardivel helps luxury brands engage with affluent consumers in Thailand
Luxe Digital: Dear Wanida, thank you for your time. Let's start our conversation with your magazine, Luxury Society Asia. Can you tell us more about what your vision is for the publication?
Wanida Tardivel: I like to describe Luxury Society Asia as a one-stop luxury business and leisure solution. It's a web portal aimed at promoting and strengthening business relationships among sophisticated and affluent professionals in Asia through their mutual interest in all things luxury.
In parallel to the magazine, we also have The Luxury Club in Thailand that attracts professionals from diverse business backgrounds. My focus here is really to connect an eclectic group of influential leaders from the financial and banking sector, but also company owners, executives, celebrities, local influencers, journalists, and bloggers.
Luxe Digital: What kind of brands would typically most benefit from partnering with Luxury Society Asia?
Wanida Tardivel: We enjoy quite a diverse panel of advertisers. The Tourism Authority of Thailand (TAT), for example, sought our help to promote Thailand as a first choice destination for international affluent tourists. The Tourism Authority of Thailand (TAT) teamed up with Luxury Society Asia and our distinguished copywriters to come up with lists and ideas to help travellers enjoy Thailand's unique take on luxury lifestyle.
We curated the best experiences from across Thailand and talked about them in a series of articles. From the finest luxury hotels and travel experiences to exclusive destinations, we covered the best resorts, spas, and luxury cruises for both a family vacation and a romantic getaway. Particular favourites of mine were our stories on Thailand's Michelin-star chefs and world-famous shopping malls.
We also work with other luxury clients who want to engage with affluent readers in Thailand, such as the Thailand Yacht Show, the Luxury Lifestyle Awards, Big's Boy Toys Dubai, and many more. We help each brand broaden their online exposure, both through our website and social media.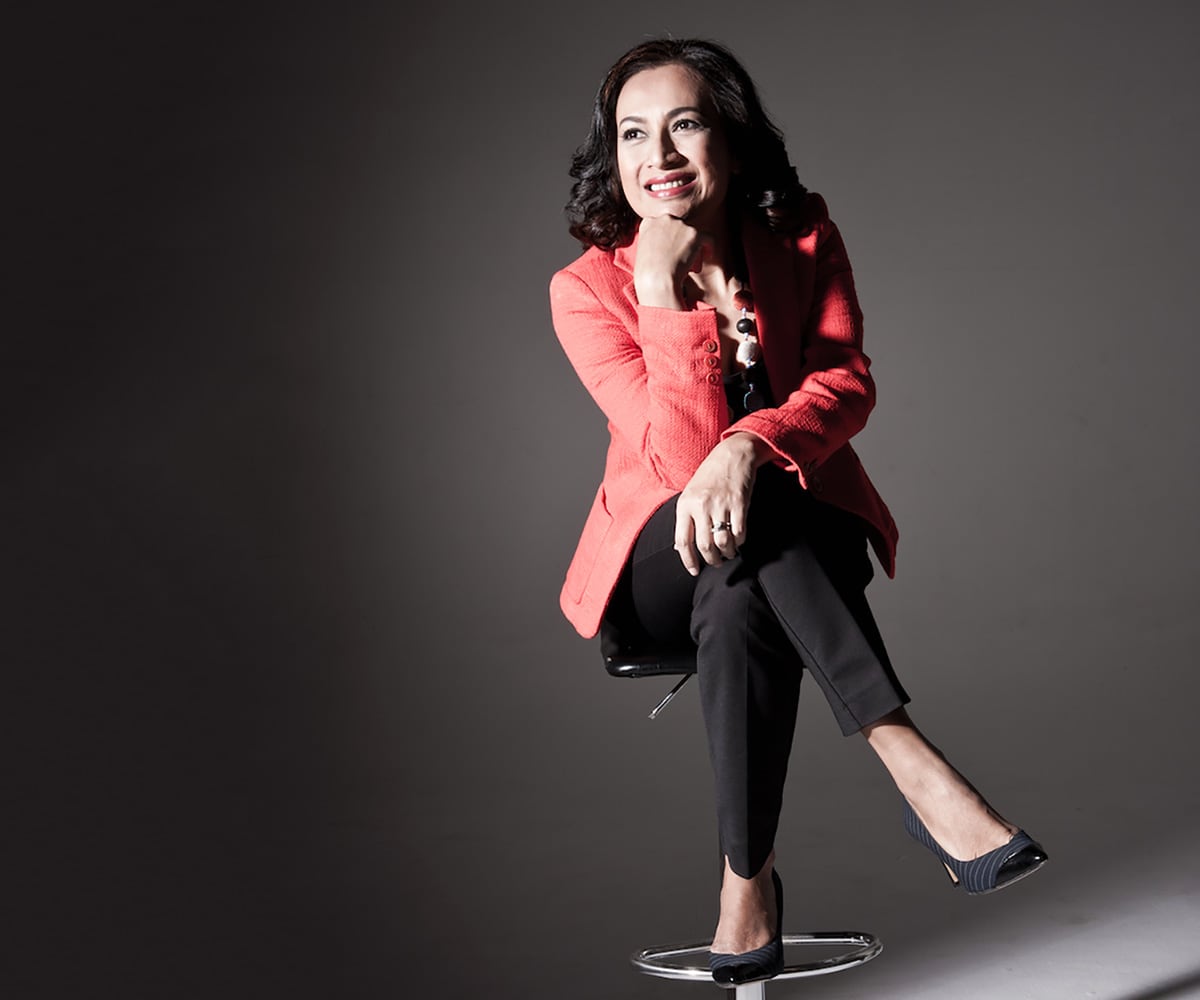 Luxe Digital: You've been working in the luxury industry in Thailand for over 20 years. How has digital transformed the way your industry operates?
Wanida Tardivel: Our clients and partners in Thailand, whether associated to luxury tourism, hospitality or consumer goods, all recognise the need to use digital to enhance their clients' relationship, drive business growth, and build brand awareness and loyalty. Digital is truly opening a world of new opportunities.
Moreover, information is today available on a variety of devices. Readers from around the world can instantly be engaged with your brand. For luxury brands, it means that prices, details, and offers are now more transparent and easily accessible. Only a few clicks are needed to find data, discuss on chats, share and compare products before purchasing them online.
Many of our luxury clients are seeking a compelling mobile presence. They want to engage and influence their affluent audience with a targeted use of social media. That's most definitely a critical element of luxury brand's marketing nowadays, as it truly enables them to create value for their affluent consumers in a targeted and personalised fashion.
The entire luxury experience, from the initial discovery of a brand, all the way to the act of buying, can now take place online. The digital transformation of the luxury industry is bringing a fantastic range of new opportunities for our clients.
Luxe Digital: Where do you see your luxury clients facing the most significant hurdles?
Wanida Tardivel: The digital transformation of luxury has also opened the door to new high-end startups. We see many luxury and premium brands offering similar services and products. It thus becomes more challenging for them to differentiate themselves.
I think this is particularly true for the fashion industry, where startups are increasingly offering made-to-order products. Those new premium brands are sometimes marketed in the same high-end department stores and with very aggressive online advertising efforts in Thailand.
In parallel, digital has also facilitated the promotion and sales of counterfeit luxury products. Those products are now easily accessible to consumers worldwide. Some of those customers might not even realise what they are purchasing when buying online.
All these considerations force traditional luxury brands to adjust their positioning and find new ways to justify their premium prices and win new affluent customers.
Luxe Digital: What do you recommend your luxury clients to focus on for the coming years?
Wanida Tardivel: One aspect of the digital transformation of luxury that I find particularly exciting is the capability for high-end brands to collect and leverage consumer data online. This information will help both new and traditional luxury brands to improve their marketing and be more relevant to their affluent consumers.
A few words that say a lot:
A book that influenced your life
"The Entrepreneur" by William E. Heinecke with Jonathan Marsh.
Luxury in one word
Subjective
The future of digital in one word
Disruption
If you were to only pick one color
Black