Authenticity, decadence, and an artistic streak: just a few of the words you could use to describe Clase Azul tequila.
A brand that's determined to go its own way—even recently turning down a $1 billion offer that would require handing over partial control—it's a tequila you can trust, right through from its working conditions and sustainability approach to its unbeatable creamy, fruity, flowery appeal.
This luxury tequila brand is at the top of the game when it comes to a beautiful drinking experience, enjoyed in hand-crafted ceramic bottles that you'll proudly display long after you've taken the final sip from the bottle.
Launched in 1997 with a determination to highlight the heights of luxury in the world of Mexican drinking, Clase Azul has risen into something far beyond a simple spirits company.
Combining a three barrel blended aging process, a unique yeast strain, and very ripe highland agaves, Clase Azul promises to revitalize the tequila industry on its own terms. And that's done in a way that continues to garner nothing but respect and admiration.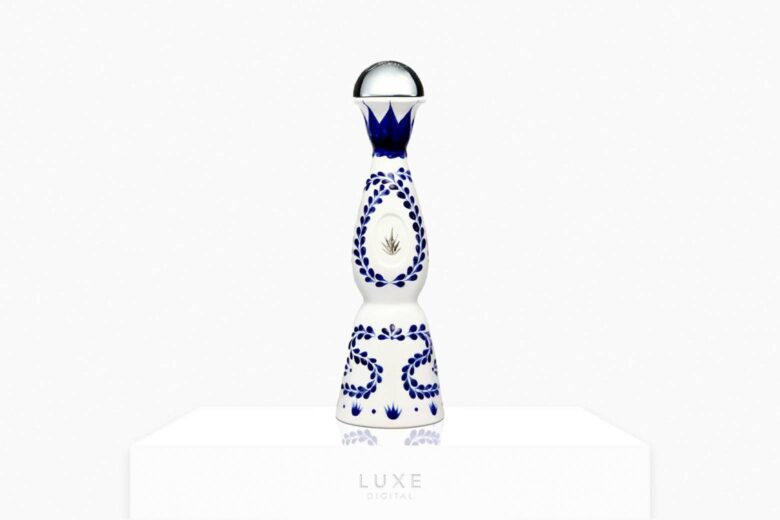 Clase Azul Tequila price and bottle sizes
| Bottle | Size | Price (USD) |
| --- | --- | --- |
| Clase Azul Plata Tequila | 750ml | $119.99 |
| Clase Azul Reposado Pink Edition | 750ml | $146.99 |
| Clase Azul Reposado Tequila | 750ml | $165.99 |
| Clase Azul XX Anniversario Reposado Tequila | 750ml | $199.99 |
| Clase Azul Mezcal | 750ml | $314.99 |
| Clase Azul Añejo Tequila | 750ml | $549.97 |
| Clase Azul Gold Tequila | 750ml | $600 |
| Tequila Clase Azul Guerrero Mezcal | 750ml | $699.99 |
| Clase Azul Ultra Extra Anejo Tequila | 750ml | $1899.99 |
| Clase Azul Unveils Dia De Muertos Joven Edition Tequila | 750ml | $2999.99 |
A legacy to Mexico's creative and cultural heritage
Mexican founder Arturo Lomeli had two big interests in life: art and ceramics, and creating a tequila brand. Two initial attempts to create something smooth and delicious didn't take off before he went back to the figurative drawing board and started from scratch.
A tacky sombrero was quickly disregarded for branding and, after Lomeri went back to school to study luxury marketing, was replaced with a unique, hand-crafted ceramic bottle designed to be celebrated and upcycled; revered the same way the spirit inside would be.
Lomeri released his first bottle of Clase Azul in 2000, after 12 months of aging. Bottles sold for around $100 before things stepped up a notch. In 2007, he sold a $1,200 bottle of dark amber Clase Azul Ultra and things began to scale from there.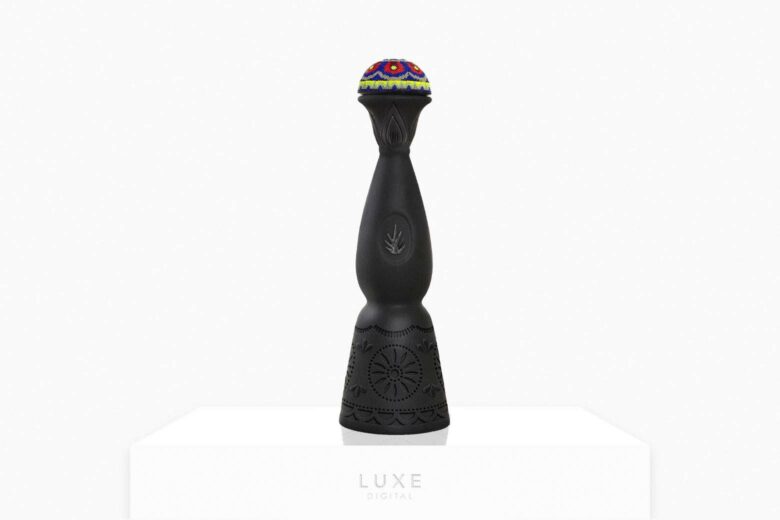 While Lomeri never set out to create premium tequila sold at top-level prices, he quickly began to understand the desire and the exclusivity that came from owning one of these one-of-a-kind bottles.
That dedication to art and luxury certainly paid off: the most expensive bottle of Clase Azul sold for $30,000 as part of a miniature collection to celebrate Clase Azul's 15th anniversary.
And the demand is something that's never really slowed down.
You'll never find two identical bottles of Clase Azul Tequila. Created in the mountainous Mexican town of Santa Maria Canchesda, each of the brand's bottles is hand-sculpted and hand-painted by a local artist using the Mazahua people's ancient techniques.
These incredible bottles were designed to look backward at the brand's cultural heritage while celebrating its forward-thinking practices.
It's also a brand that has far more to show off about than just its liquid gold. Around 80% of its employees in Mexico are women who grew up in poverty or without education. Working with Clase Azul gave them an opportunity for food, childcare, transport, and an income.
This purpose-driven company also paves the way towards sustainable practices, ensuring its land is farmed ethically, its packaging is chosen carefully and its agronomic engineers understand best practices all around.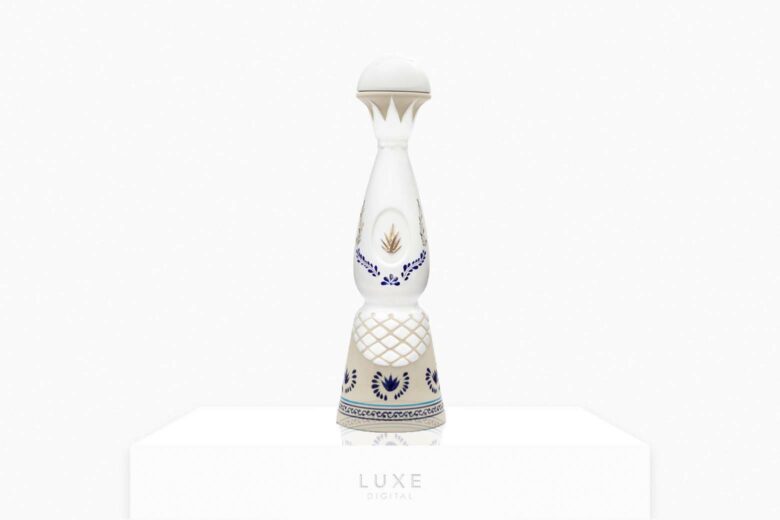 How to drink Clase Azul Tequila
You'll spot the difference between drinking Clase Azul tequila and lesser brands before you've even taken a sip of this seriously smooth spirit.
While the tequila of your youth might have been thrown back with a squeeze of lime and a barely disguised look of mild horror, Clase Azul sits right at the other end of the spectrum. This premium spirit changes the very definition of tequila, in a bottle that should be drunk as slowly as is humanly possible.
You want to ensure your Clase Azul is served at room temperature. It's not a bottle that should be chilled—even the Plata. Serving at room temperature allows this spirit to shine, without being diluted with colder surroundings.
It's also one you don't really need ice for. You'll never experience the cliche tequila burn when drinking Clase Azul, which means neat is the way forward when enjoying it. While you could make the most of mixers when drinking tequila, you're in danger of masking the bottle's unique flavors when doing so.
If you're going to mix it, aim for subtle flavors rather than bold pours. And, when serving it, choose a larger glass. A shot glass might be the traditional option but a larger glass—even a wine glass—allows the spirit to breathe for maximum enjoyment.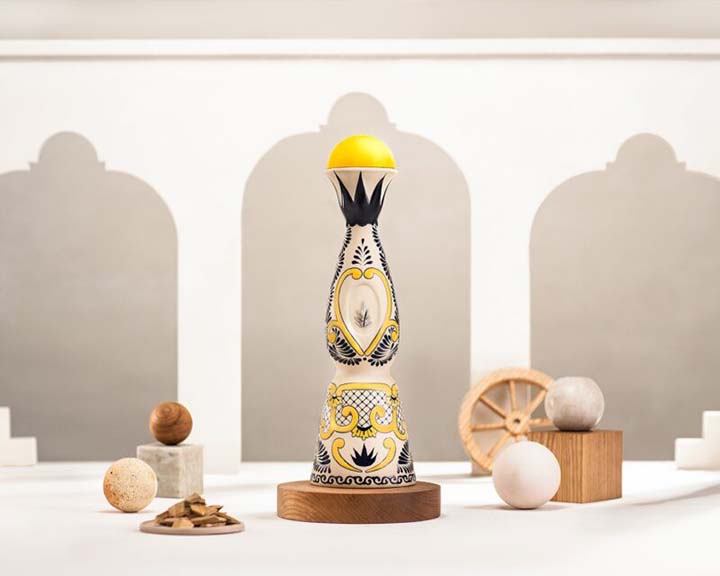 The best cocktails to make with Clase Azul Tequila
Clase Azul Tequila is a luxury tequila, which means you'll usually opt to drink this one neat. But its range of unique characteristics promises an adventure every time you mix it into a cocktail.
For best results, opt for the Plata tequila for cocktails with a stronger range of notes, or use the Reposado when you're creating cocktails where the tequila should be the main focus of attention.
Dulce de Tequila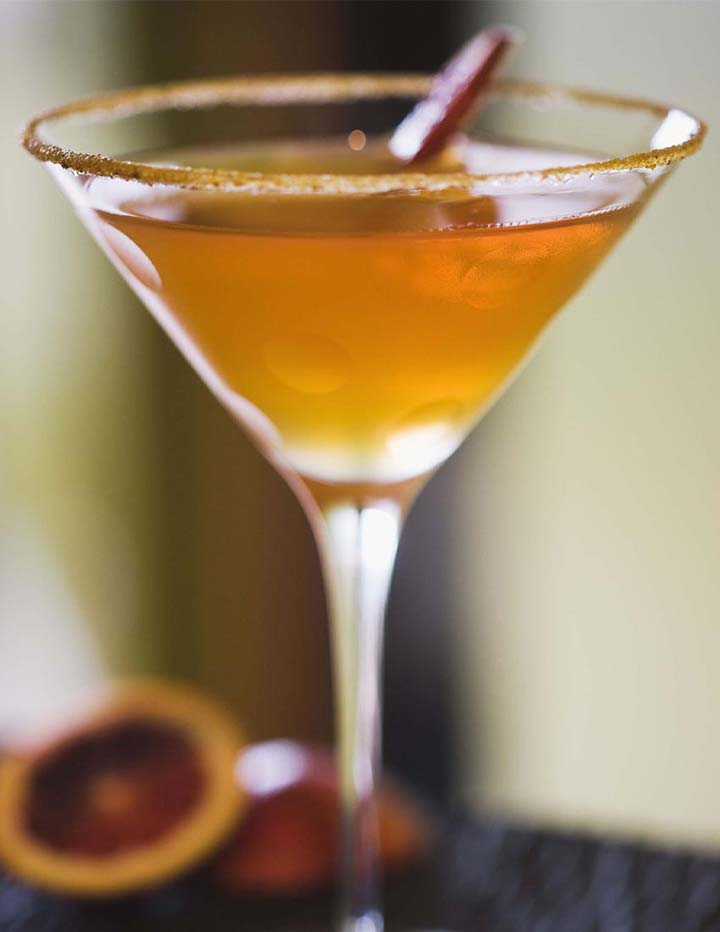 Ingredients:
60 ml Clase Azul Reposado Tequila
30 ml Cognac
30 ml Triple Sec
15 ml Lime Juice
1 tablespoon Agave Nectar
Lime wedge or lemon wedge for garnishing
Granulated Sugar for rim
This sweet yet sultry cocktail is one with a difference and looks seriously impressive. To make, sugar the rim of a cocktail glass with a lime wedge and granulated sugar, before pouring tequila, cognac, triple sec, lime juice, and agave nectar into a cocktail shaker. Fill with ice and shake vigorously, before straining into the sugar-rimmed glass. Garnish with a lemon or lime wedge before serving.
Mexican Mule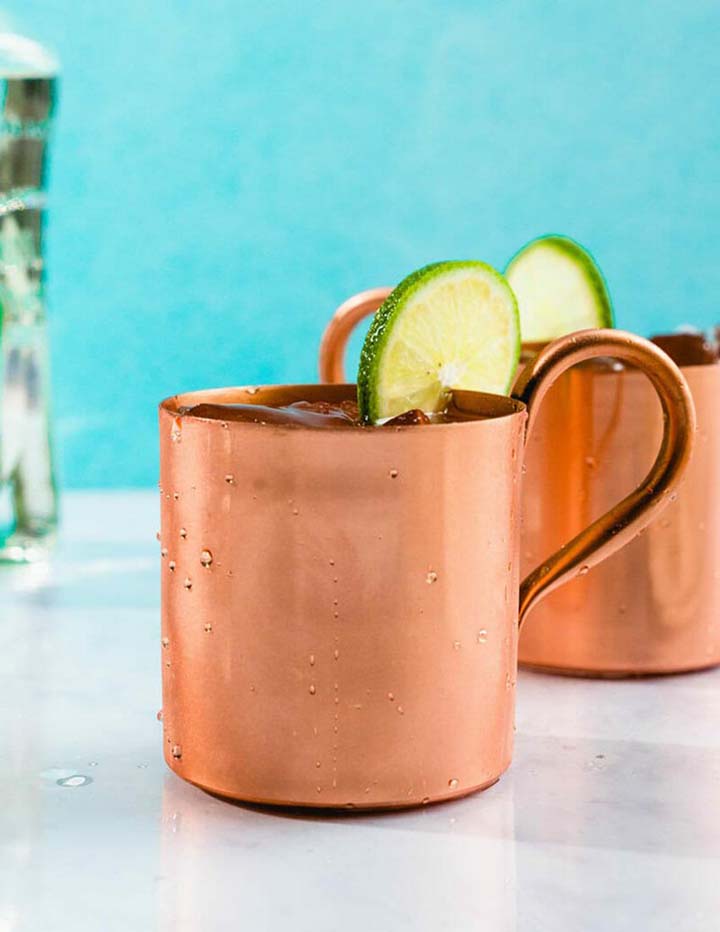 Ingredients:
60 ml Clase Azul Plata Tequila
15 ml Fresh Lime Juice
120 ml Ginger Beer
Lime Slice for garnishing
This effortless Mexican-inspired cocktail has a combination of flavors that promises you'll make more than one round. Pour tequila, lime juice, and ginger beer into a mug of choice (we use a copper mug) and stir once or twice. Add ice and garnish with the lime slice before serving.
El Diablo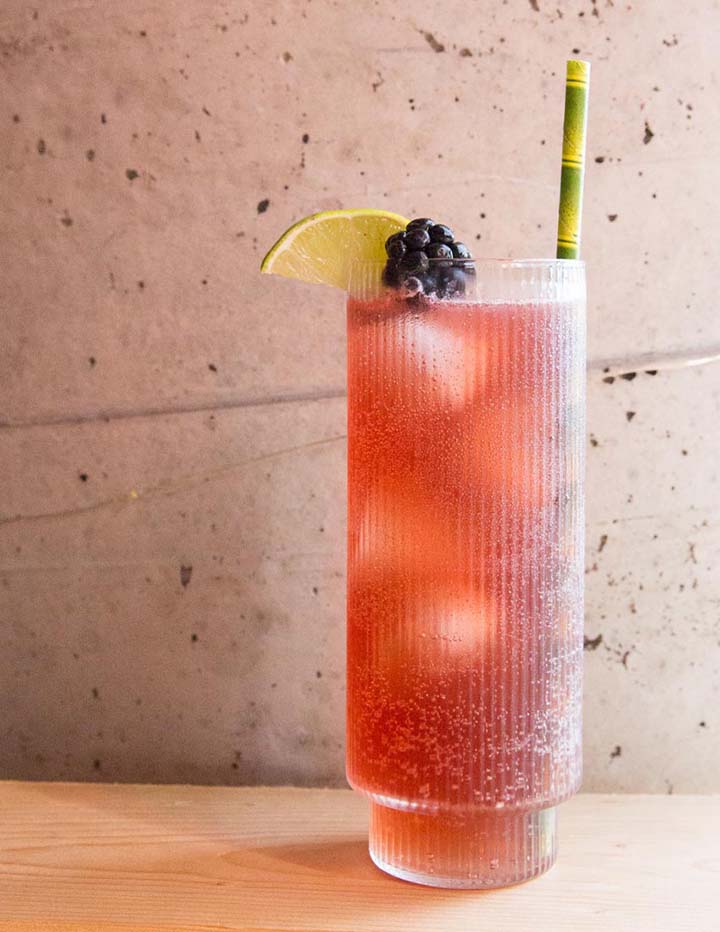 Ingredients:
60 ml Clase Azul Reposado Tequila
45 ml Crème De Cassis
15 ml Lime Juice
120 ml Ginger Beer
1 Lime Wedge
An El Diablo makes good use of an aged tequila, with just the right amount of flavor notes to make this endlessly delicious. Make one by adding ice to a cocktail shaker along with tequila, crème de cassis, and lime juice. Shake and strain into a Collins glass and add fresh ice. Top with the ginger beer and garnish with the lime wedge before serving.
Frequently asked questions about Clase Azul Tequila
How much does Clase Azul Tequila cost?
Clase Azul tequila starts at around $119.99 for a 750 ml bottle of Clase Azul Plata Tequila but can go up in price to around $3,000 for a bottle of Clase Azul Unveils Dia De Muertos Joven Edition Tequila.
Is Clase Azul cheap tequila?
Clase Azul is a top-shelf tequila with a price tag to match. This rich, intense and endlessly unique tequila is certainly a premium brand that deserves to be enjoyed slowly.
Where to buy Clase Azul online?
You can easily find Clase Azul online on websites like Drizly or ReserveBar throughout the USA.
Why is Clase Azul Reposado tequila so expensive?
Clase Azul Reposado tequila is expensive due to its intricate nature and aging process. This luxury tequila brand doesn't hold back when it comes to attention to detail, which is why you'll pay just over $150 for a 750 ml bottle of Clase Azul Reposado Tequila.