They say "it's not about the destination; it's about the journey getting there," and that's something that rings especially true if you're traveling on a luxury jet.
Luxury mansions in the sky, these luxurious planes wave goodbye to any ideas of the passenger in front of you leaning their seat backward or being stuck in the middle seat or being served up some less-than-appetizing food.
If you're traveling aboard one of these luxury private jets, the journey is arguably even more fun than the destination. Think huge, spacious bedrooms, fully kitted out bathrooms with high-powered showers, entertainment systems, and large kitchens—as well as a team of staff ready to serve up all of your favorite meals.
Some of these personal aircrafts might traditionally be reserved for royalty, but others are just another addition to various billionaires' fleet of luxury cars or expensive yachts.
Some of these luxury private jets are also reserved for chartering if you're looking to travel luxuriously on a part-time basis.
The 15 most expensive private jets in the world
Looking for other ways to move in style? Check our round-up of the most expensive cars in the world and the largest yachts in the world. They are both perfectly good alternatives to owning a private jet. And if you prefer to stay home, we've ranked the most expensive houses in the world and the biggest houses to give you some inspiration too.
Bombardier Global 7000 – $73 million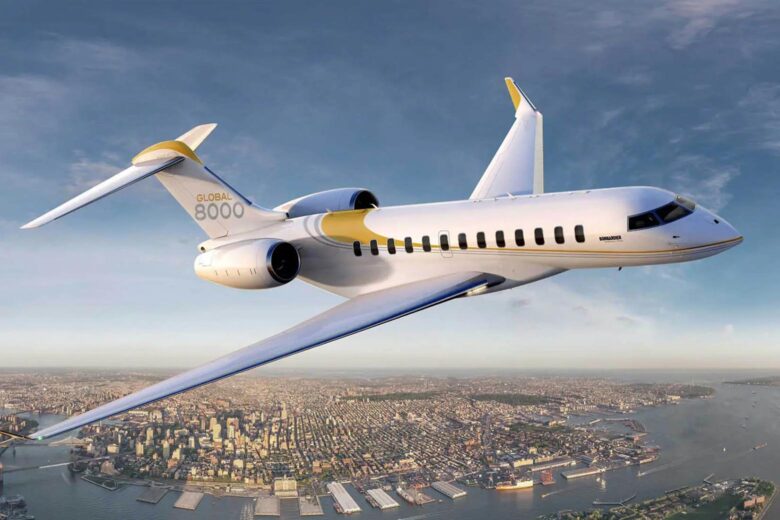 The Bombardier Global 7000 is the fourth release from the brand, promising an upgraded and elevated private jet in every sense. Thought to be one of the most capable—and expensive—private jets in the air, it's got an incredibly long range and is capable of flying non-stop for distances like those Sydney and San Francisco or New York and Dubai.
It's one with a slightly different color palette to most private jets, offering a range of white and burgundy shades rather than the traditional cream. Those looking to buy one can customize from top to bottom, with each plane holding space for up to 19 passengers.
| | |
| --- | --- |
| Price: | $73 million |
| Owner: | Bombardier |
Boeing Business Jet 2 – $75 million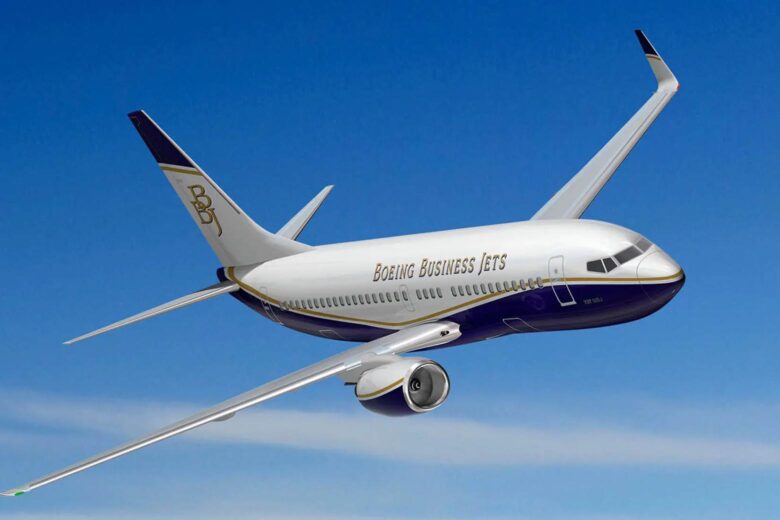 Most Boeing Business Jet 2s are designed to fit between 25 – 50 people, and each one comes with an estimated charter cost of 16,000 USD per hour. Initially designed as a commercial aircraft, these private jets come with an industry-leading range, making them suitable for longer journeys across the world.
It's also home to one of the most advanced flight management systems in the world—promising not just a pretty face but also a safer than ever journey. Each one can be personalized before it's purchased to a select taste, otherwise chartered ones come with the usual classy neutral color palette.
| | |
| --- | --- |
| Price: | $75 million |
| Owner: | Boeing |
Boeing 737 – $80 million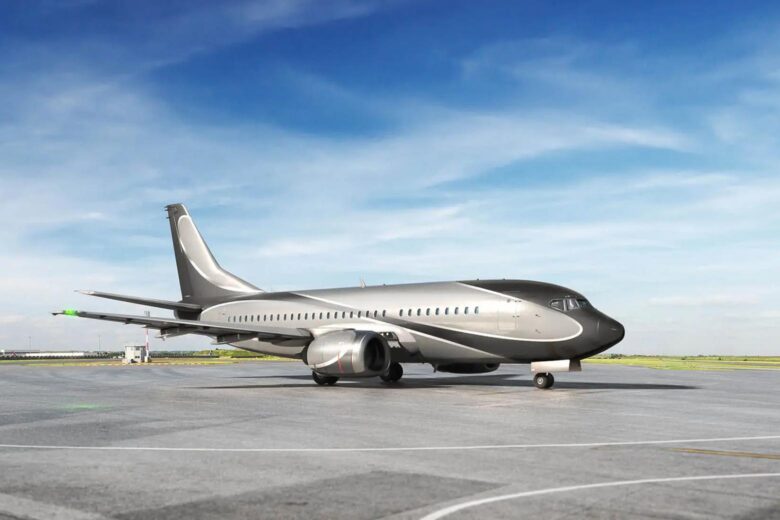 The Boeing 737 is a Boeing Business Jet with a difference—it's one that doesn't go out of its way to be flashy, instead preferring to stick to traditional interiors, privatized. Each of these private jets comes with everything you need for a journey through the skies, including an office, bedroom, shower, dining facilities, entertainment areas, and more.
To the untrained eye, this looks just like any commercial plane, but spacious rooms, subtle lighting designed to combat jet lag, and wide, leather armchairs ensure an experience like no other. Instead of standard plane seats, these are lined with soft sofas and plump cushions, which means window seats all around.
| | |
| --- | --- |
| Price: | $80 million |
| Owner: | Boeing |
Airbus ACJ 319 Neo – $100 million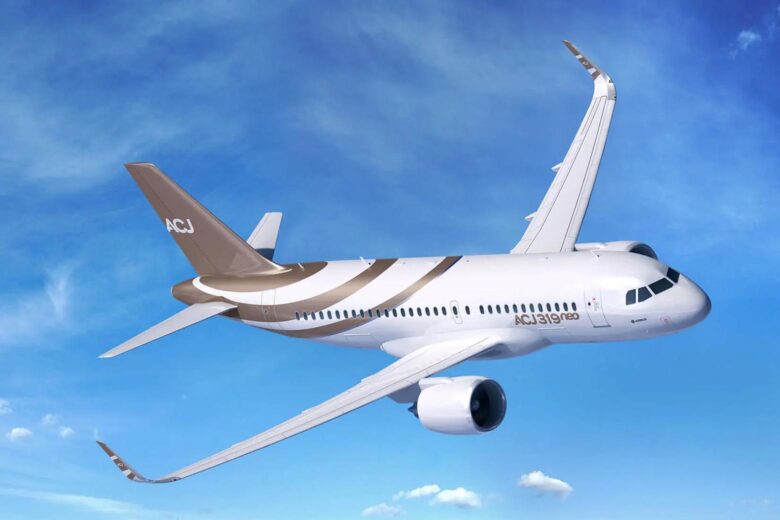 The Airbus ACJ 319 Neo—or Airbus Corporate Jet—was designed not for one person in particular, but instead for anyone looking to charter a private plane on a temporary basis. The Airbus ACJ 319 Neo is the newest release from the brand's line of charter-friendly private jets, with elevated interiors and exteriors designed for a seamless experience.
It's thought to be one of the best private jets for feeling like you're on the ground—which means less dry air, muscle fatigue, and all those other sky-high symptoms. But, of course, it still comes with stunning views out of the windows before you touchdown.
| | |
| --- | --- |
| Price: | $100 million |
| Owner: | Airbus |
Boeing 757 – $100 million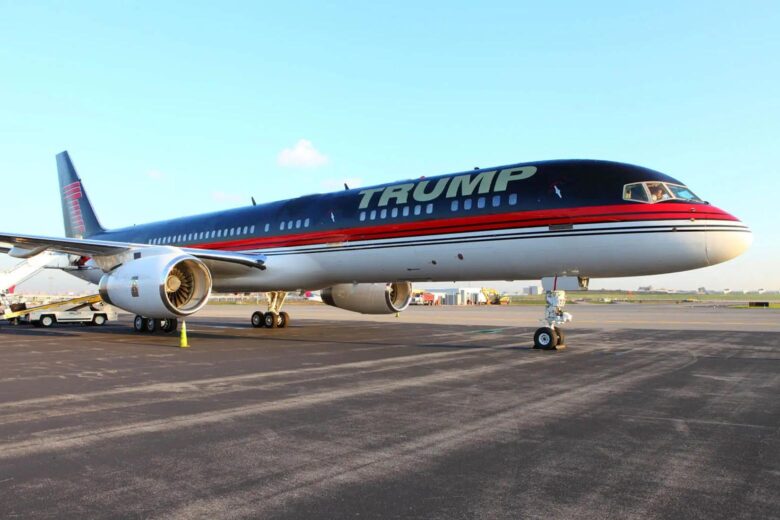 Known as "the Ferrari of commercial jets" among pilots, the Boeing 757 is usually a commercial plane operating trans-continental and trans-Atlantic routes. But it also exists in charter-able form, for those who prefer their travel a little more luxurious. The most well-known private 757 is the one owned by Donald Trump, and used during his presidency.
Known by some—colloquially—as the Trump Force One, the plane hasn't been used since it was grounded in 2019 for maintenance. With a quiet cabin and aesthetically pleasing surroundings, it comes with all of the essentials as well as the space for a quiet, private journey.
| | |
| --- | --- |
| Price: | $100 million |
| Owner: | United States Air Force |
Airbus ACJ319NEO – $102 million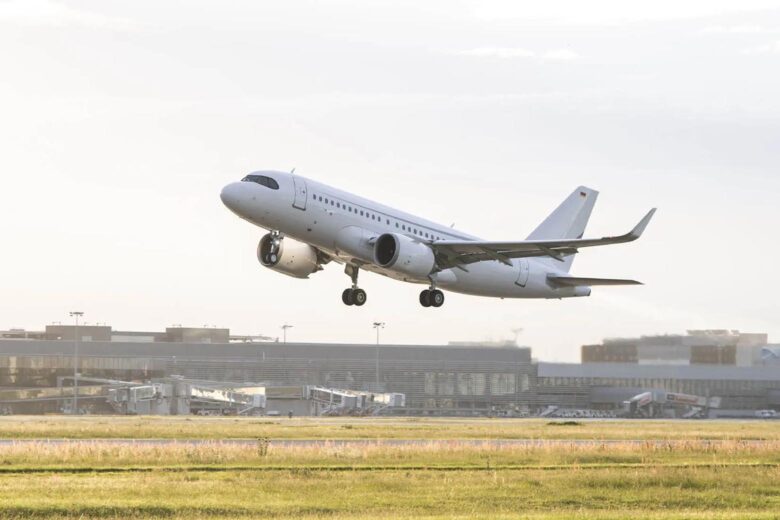 There are six private Airbus ACJ319NEOs across the world, and each one comes with bespoke interiors and some very clever design work. Bringing together the best of the supercar and private jet worlds, the Airbus ACJ319NEO is just as good at entertaining as it is at flying through the air.
Known as the Infinito, it fuses soft leather and fresh woodwork with a man-made carbon fiber shell and all the trimmings. Soft curves and rounded walls give this private jet a far more premium feel, which you'll notice even more when checking out the master bedroom, VIP bathroom, full galley, and entertainment zone.
| | |
| --- | --- |
| Price: | $102 million |
| Owner: | Unknown |
Gulfstream III – $125 million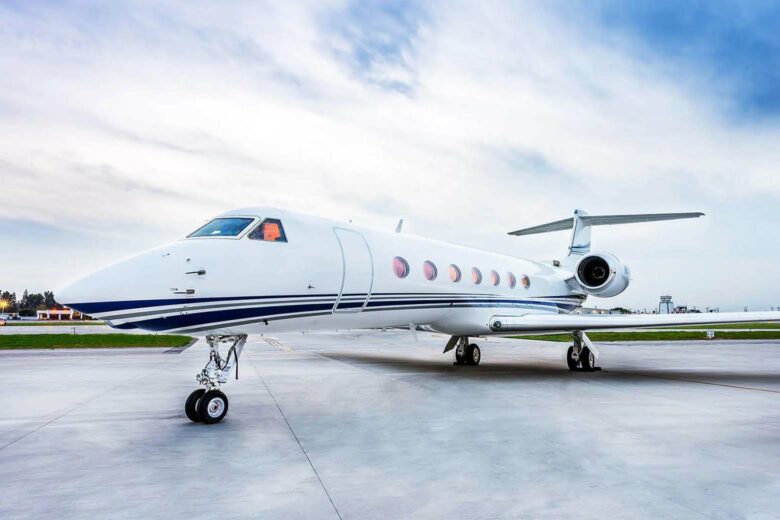 Multiple celebrities own a Gulfstream III private jet, but Tyler Perry's is the most well-known. The American actor and director's private jet comes equipped with more technology than in most homes, including a 42-inch HD TV, multiple Blu-ray players, another satellite TV, theatre lighting to accompany those in-flight movies, and electronically controlled window shades for when you're ready for a nap.
Portable HD screens are also available, as well as docking stations for playing music and ports for setting up video games. Tyler Perry also owns a private island, which may be where his private jet spends a lot of time.
| | |
| --- | --- |
| Price: | $125 million |
| Owner: | Tyler Perry |
Boeing 767-33A/ER – $170 million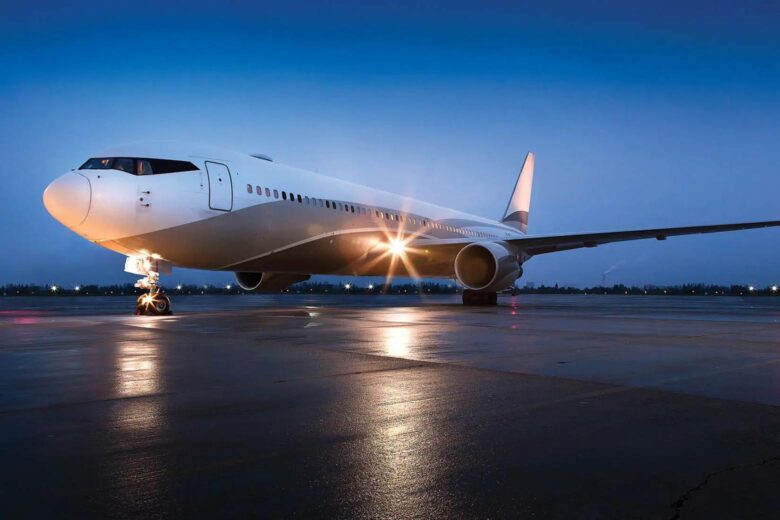 Called a flying mansion—and filled with enough rooms and facilities to more than justify such a name—Roman Abramovich's private jet also goes by the name "The Bandit", thanks to its slanting black stripes by the window of the cockpit. It's larger than life, with not only rooms for sleeping and relaxing but also a banquet hall for 30 people.
It's also one of the safest private jets, equipped with the same kind of anti-missile system found on Air Force One. Gold plating and gold trimmings can be spotted from the bedroom all the way through to the full kitchen.
| | |
| --- | --- |
| Price: | $170 million |
| Owner: | Roman Arkadyevic Abramovich |
Boeing 747-430 – $220 million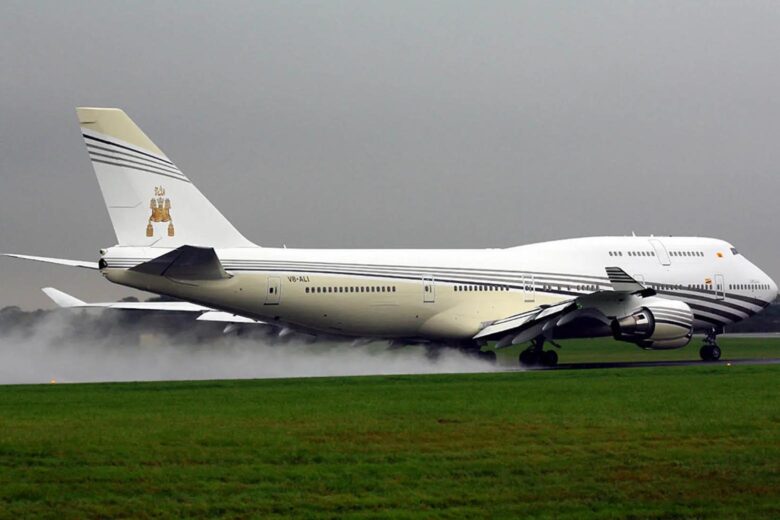 Washbasins made out of solid gold and Lalique crystal is just the start when it comes to the no-expense-spared levels of luxury inside the Sultan of Brunei's private jet. Thought to be the wealthiest monarch in the world, he spent around $100 million through Lufthansa and then spent another $120 million to furnish the aircraft to his tastes.
It's one with a little more color than other private jets, like oversized teal armchairs and unique patterned floors. This isn't the only private jet the Sultan owns—he has at least a couple more—but this is his largest.
| | |
| --- | --- |
| Price: | $220 million |
| Owner: | Sultan of Brunei |
Boeing 787-8 BBJ – $325 million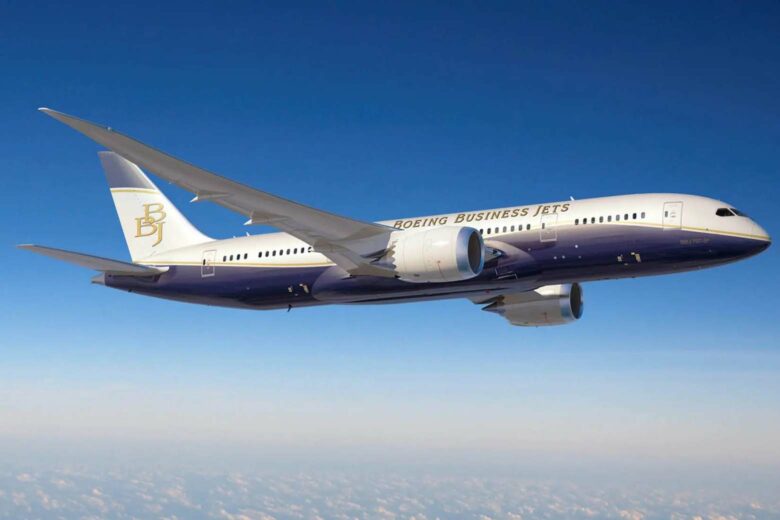 The BBJ in the Boeing 787-8 BBJ stands for Boeing Business Jet, and it's designed to impress, with enough power to fly for 18 hours without refueling. Spotted first at the Dubai Air Show, this luxury plane is sleek and suave, with all of the features necessary for a more than comfortable journey.
It's mostly used by China-based HNA Group but can also be chartered for private use for an estimated $70,000 per hour. Known as the Dream Jet, it's decked out with a welcoming lobby, a bedroom with a full walk-in wardrobe, a master bathroom, and undoubtedly one of the largest showers you'll ever find in the air.
| | |
| --- | --- |
| Price: | $325 million |
| Owner: | HNA Group |
Airbus ACJ350 Custom- $366 million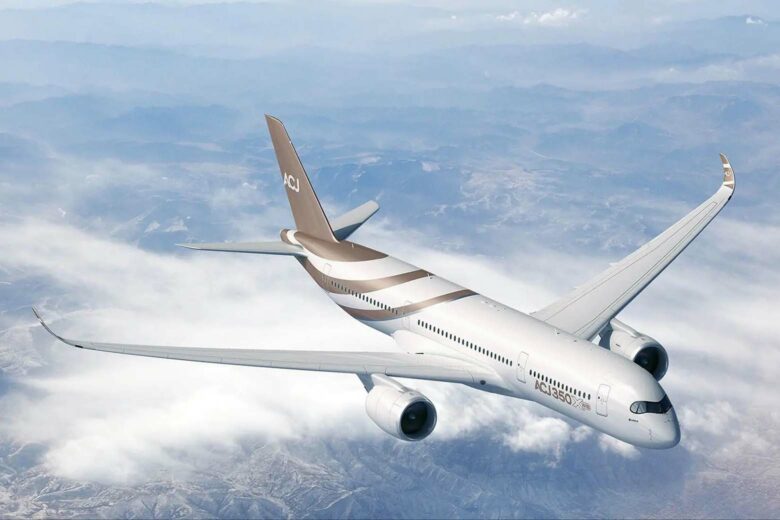 The ACJ350 is more of a home in the sky than it is a simple mechanism for transport. An initial look puts this luxury private jet in the region of $366 million, but that's before you take into account all of the added extras, including bespoke interior design.
Carefully curated by Lufthansa Technik, interiors here were estimated to come in at an extra $150 million more, making this private jet sit more in the region of $500 million from start to finish. Onboard, there are four bedrooms as well as a guest lounge, a full galley, and a formal dining area that seats eight.
| | |
| --- | --- |
| Price: | $366 million |
| Owner: | Unknown |
Boeing 747-8 VIP – $367 million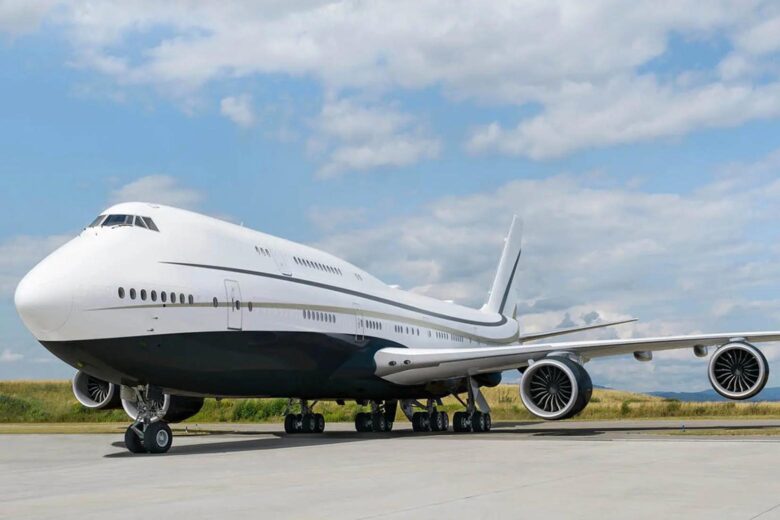 Even though the Boeing 747-8 VIP's owner is unknown, a fair amount is known about the plane. One of the largest jets in the world, it's capable of making even the Air Force One look tiny in comparison. With a huge 4,786 square feet of space, it's a private jet converted from a passenger plane to curated luxury, with a stateroom, lounges, an office, and a large dining room more than fit for entertaining.
Interiors are neutral and toned down, designed by Cabinet Alberto Pinto specifically to the owner's taste. Even though it's easy to find photos of this luxury private jet, you'll never see photos of people lounging around on those sofas or tucked up asleep in its bedrooms.
| | |
| --- | --- |
| Price: | $367 million |
| Owner: | Unknown |
Airbus A340-300 – $500 million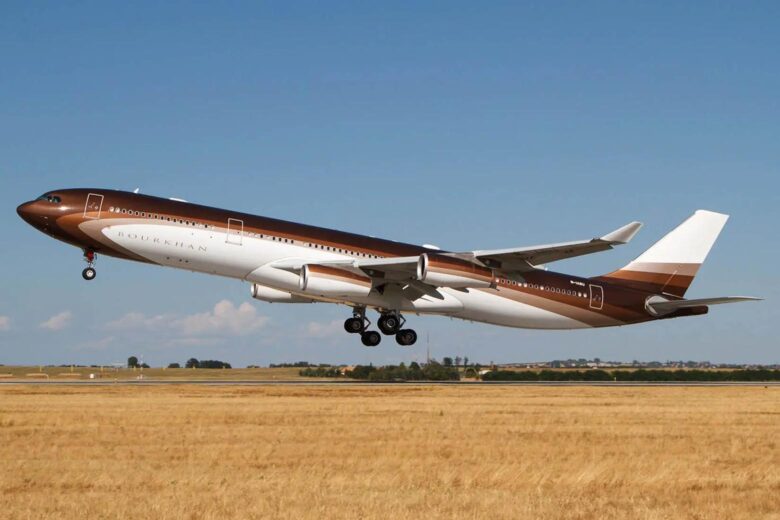 Russian billionaire Alisher Usmanov is the proud owner of the Airbus A340-300, a plane usually reserved for long-haul journeys thanks to its quiet cabin and relaxed onboard conditions. Bigger than President Vladimir Putin's personal aircraft, this luxury private jet features some seriously luxe interiors, including buttery soft leather seats and spacious bedrooms.
As well as the initial cost for the plane, Usmanov spent a further $170 million on decorating the interiors to his high standards. It's a private plane prepared for long distances, with a range of 13,699 kilometers, or about the distance of flying from Moscow to Tokyo.
| | |
| --- | --- |
| Price: | $500 million |
| Owner: | Alisher Usmanov |
Airbus A380 – $600 million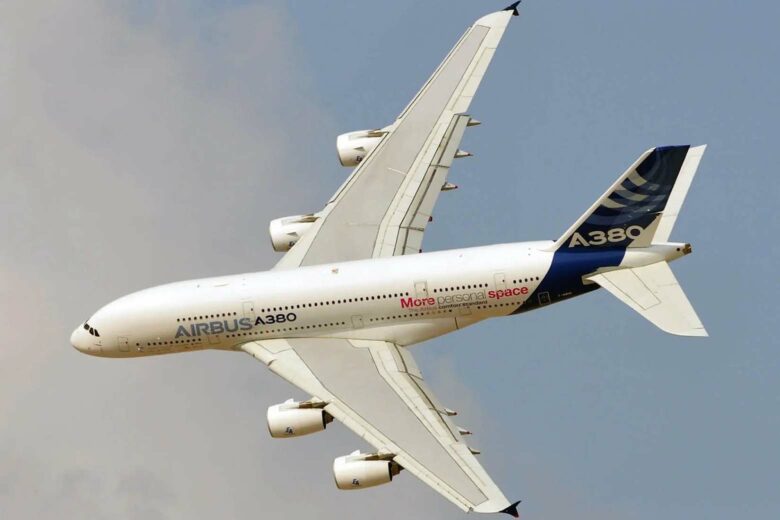 The Airbus A380 is the largest passenger aircraft ever made, and it's also one of the heaviest, at almost 1.3 million pounds. Its large size doesn't make it a common choice for luxury private jets, unless you're Prince Alwaleed bin Talal of Saudi Arabia, who ordered one at the Dubai Air Show in 2007.
While he didn't opt to use the huge private jet at all, it still made news as being known as a flying palace. And that's a name that's barely an exaggeration: inside this luxury plane, the concept drawn up included a car garage for his Rolls Royce, a marble-finished Turkish bath, a dedicated prayer room with electronic mats that automatically rotate to face Mecca, and two decks of living and working space. The top deck was also home to an exclusive residence for VIPs.
| | |
| --- | --- |
| Price: | $600 million |
| Owner: | Prince Alwaleed bin Talal |
Air Force One – $660 million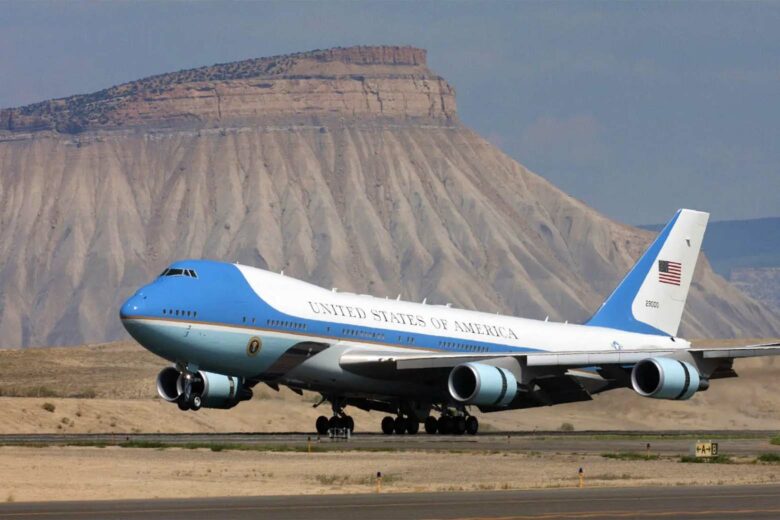 Recognized all over the world as a prominent symbol of the American presidency, Air Force One is also the most expensive private jet in the world.
Inside, the Air Force One is home to not only an extensive Presidential suite and office but also an onboard medical center, a conference room, and multiple quarters.
This 800,000-pound 747 has 4,000 square feet of floor space on three levels with a kitchen that's capable of preparing up to 2,000 meals per flight and can feed 100 people at a time. Its advanced onboard technology system ensures all devices are protected against electromagnetic pulses, and it can even be refueled mid-air.
| | |
| --- | --- |
| Price: | $660 million |
| Owner: | United States Air Force |
Frequently asked questions about the most expensive private jets