Picture-perfect whitewashed buildings and cobalt blue doors. Endless blue Mediterranean skies. Sparkling, clear turquoise waters. Breathtaking sunsets. Surreal panoramas. Romantic cobblestone alleys.

Mykonos, Greece, reads like a dream checklist of the ultimate sun-kissed luxury sanctuary meant for Instagram envy.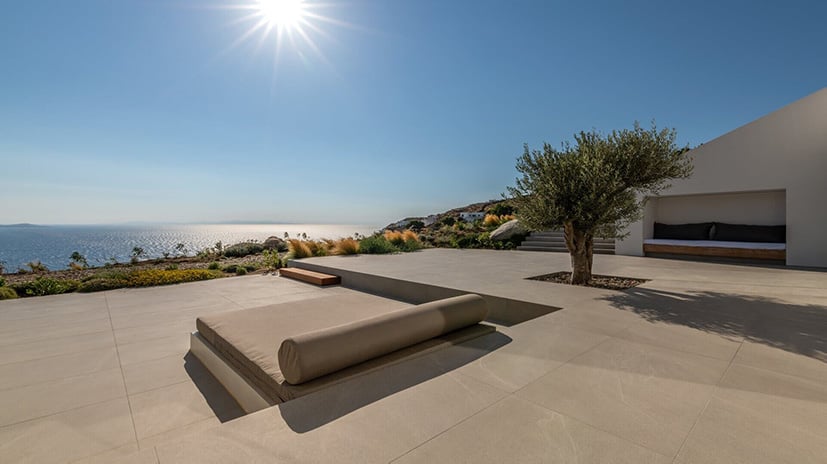 The crown of the Aegean Sea, Mykonos is a boho-chic mecca for A-listers and the world's wealthy seeking an idyllic gateway.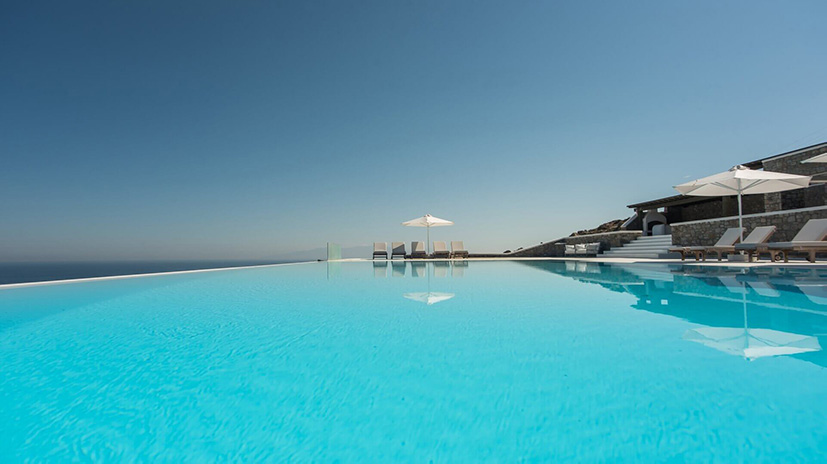 Now add the most beautiful villa accommodation, and you've got a private slice of paradise fit for the kings.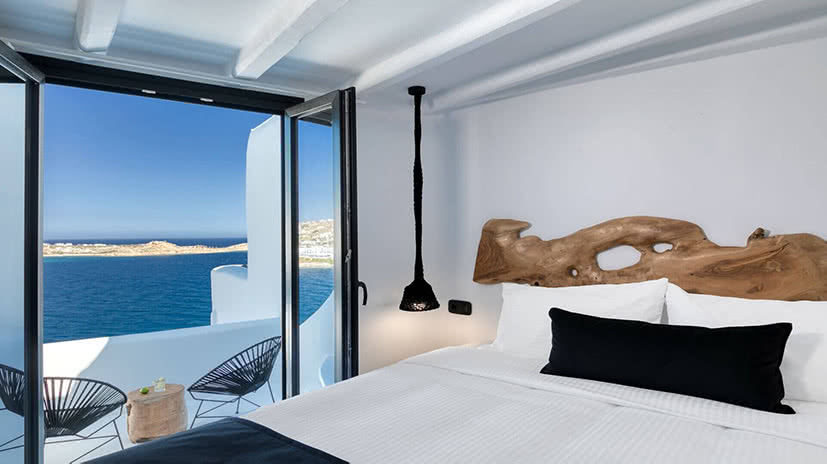 And making you feel like a king is precisely what high-end luxury concierge Kinglike Mykonos is about.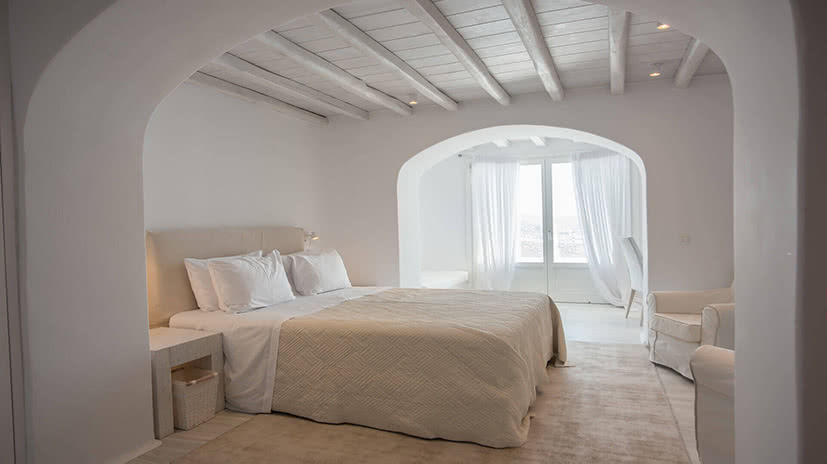 If your idea of the perfect luxury villa involves luxurious comfort, contemporary, minimalist interiors, and personalised service—then their enchanting properties are definitely for you.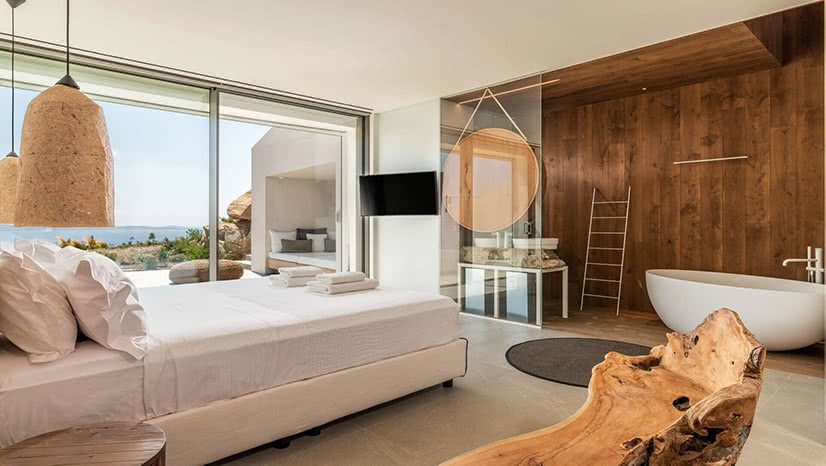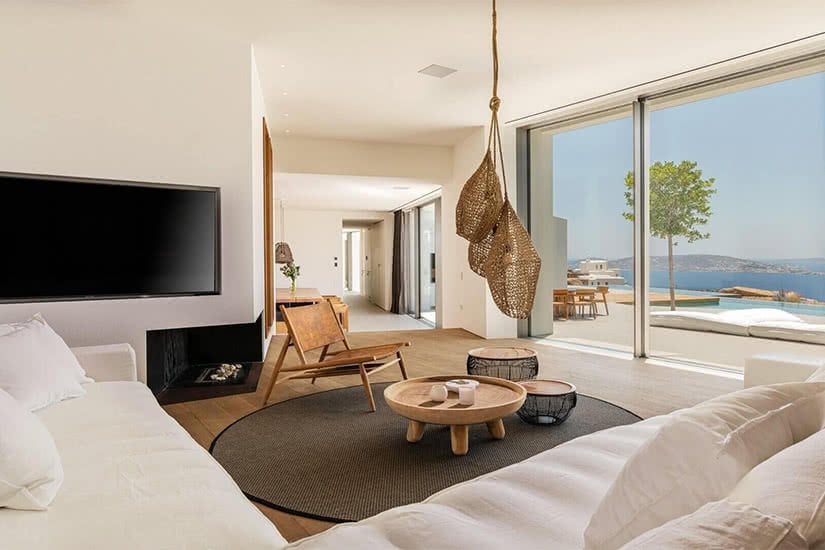 With more than 200 exclusive luxury villas in their prestigious portfolio, Kinglike Mykonos can meet the desires and wishes of the most discerning travellers. The proof is in their 100+ positive client reviews.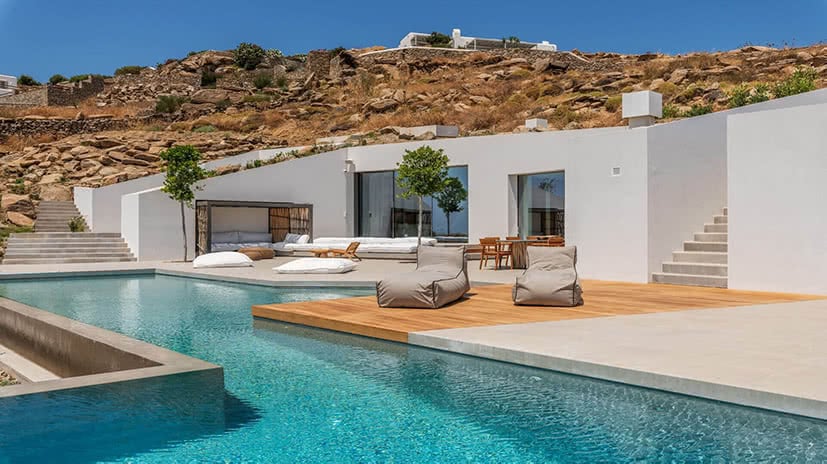 Whether you are looking for a secluded hideaway high up, or a vibrant beachside escape, Kinglike's constellation of ultra-luxury villas scattered around the island of Mykonos come in different sizes, layouts and lavish amenities to suit your every mood — From infinity pools to open-air jacuzzis, fully equipped gyms, home cinemas, private beach and even your own helipad.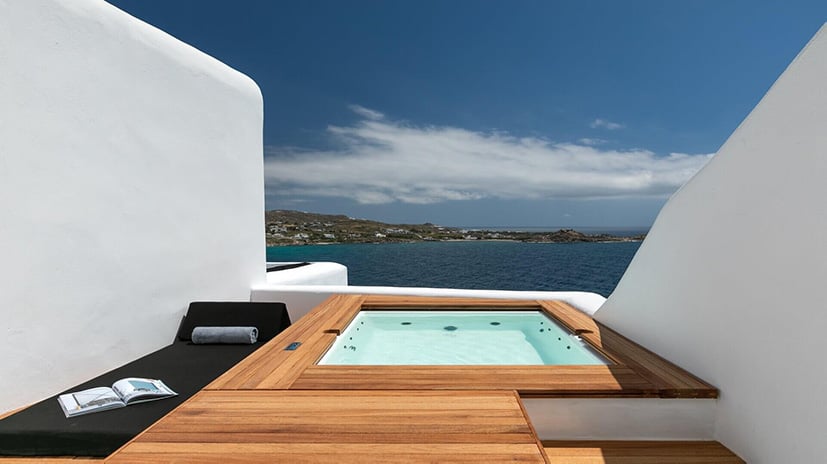 Accommodating 2 to 34 guests, the collection of luxuriously designed villas can cater for all your luxury vacation needs, from intimate getaways to celebratory gatherings with your nearest and dearest.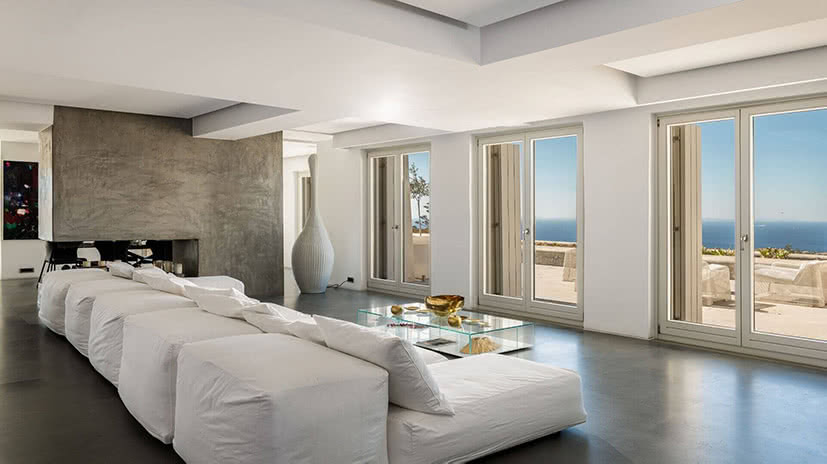 Kinglike has been successfully serving affluent travellers for the past six years. Kinglike's team has been living and working exclusively on the Greek island of Mykonos since 2015. This local expertise allows them to tap on their direct contacts with the villa owners and property managers to secure the best available rates.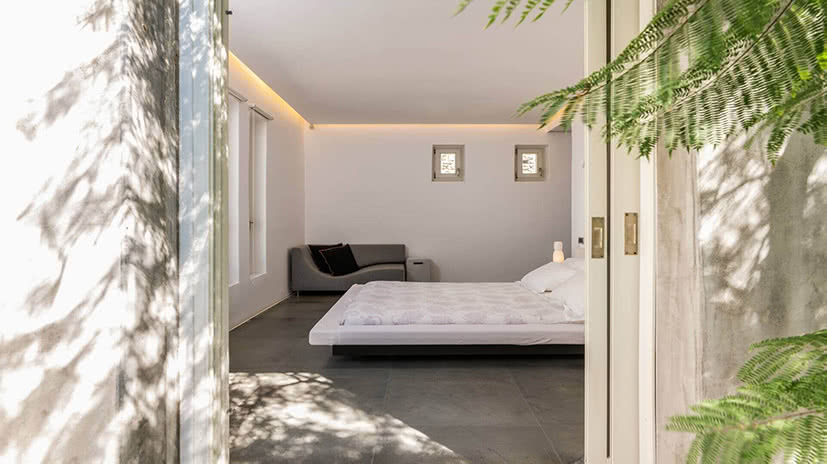 Their proximity also helps to provide guests with unparalleled quality service and first-class experience throughout the stay. Beyond luxury villa rentals, Kinglike delivers a series of complimentary concierge services to distinguished guests. Each booking includes things like daily housekeeping, change of linen and towels twice per week, airport pick-up and drop off, check-in and check out assistance, 24/7 guest support, villa pre-stocking, VIP reservations to Mykonos's most sought-after places and hottest spots.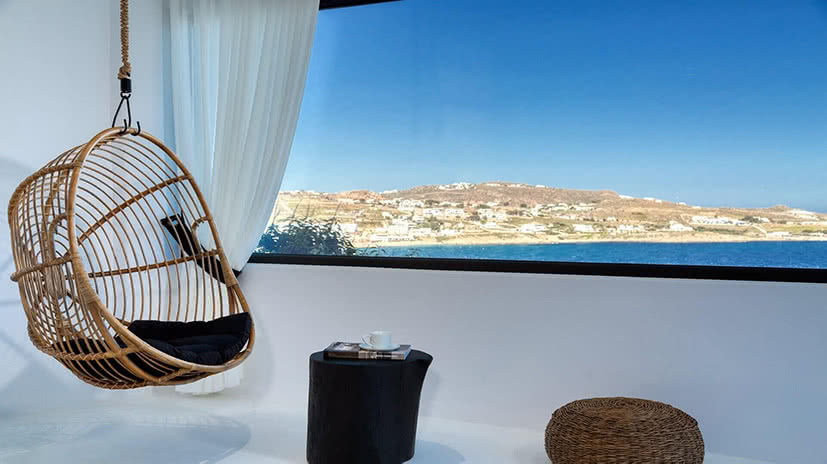 If you have already mentally packed your luggage (we sure have), let's virtually check-in in four of Kinglike's newest luxurious properties.
Kinglike is always up-to-date with the latest luxury villas on the market of Mykonos. These new build villas are exclusive 2019 releases.
Villa Atelier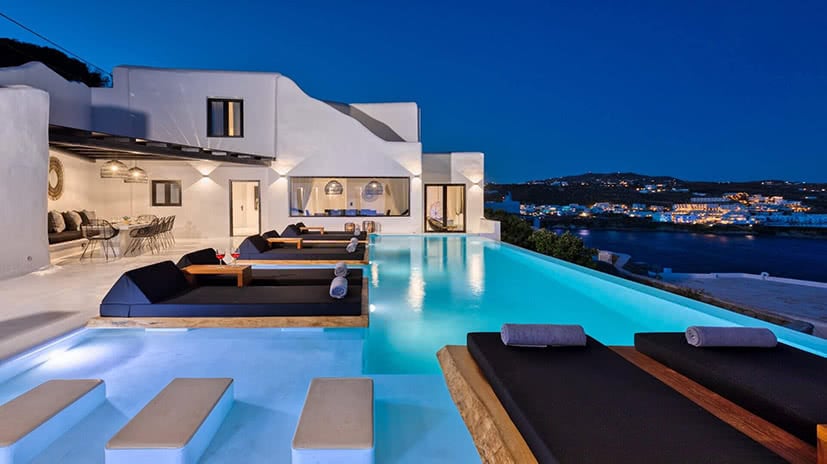 Think of it as your private invitation to star-studded soirees. Located in Psarou — a popular spot among Greek and international celebrities alike — the stylishly minimalist Villa Atelier boasts expansive sea views and multiple spacious lounge areas for Champagne and chill from dawn to dusk.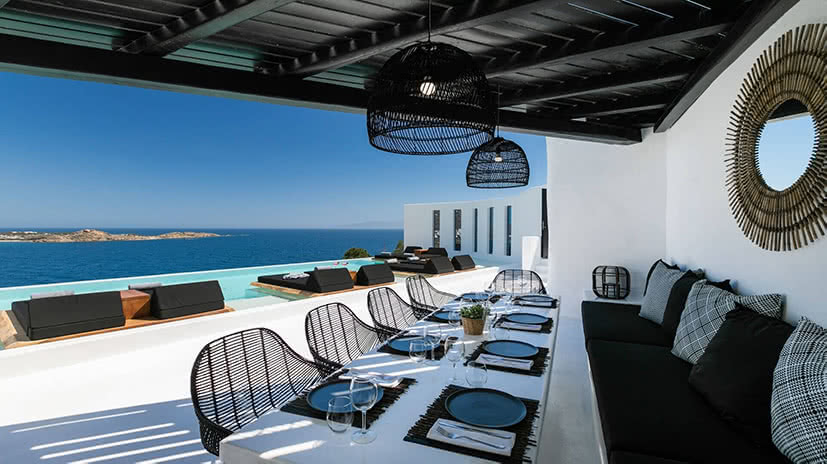 Villa Bellavista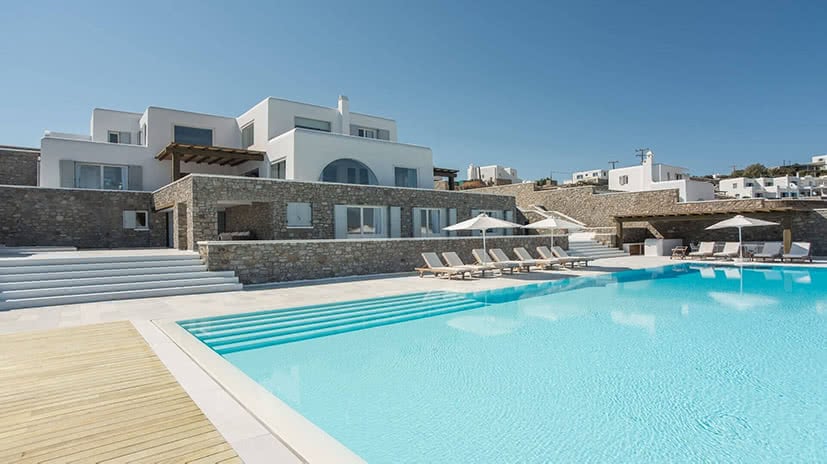 With its 1000 sq.m of 5-star indulgence, and endless space to happily bask in the warm golden rays of Agios Lazaros and yacht-spot all day long, Villa Bellavista is the embodiment of grand living.

Featuring eight spacious ensuites, a staff room and an independent guesthouse, generous outdoor spaces for up to 20 guests to sunbathe, lounge and dine al fresco, this villa is the perfect spot for entertaining.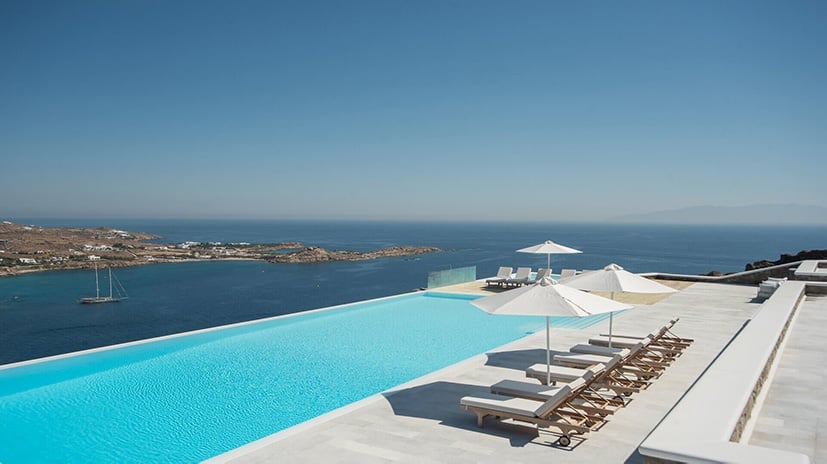 Villa Blendy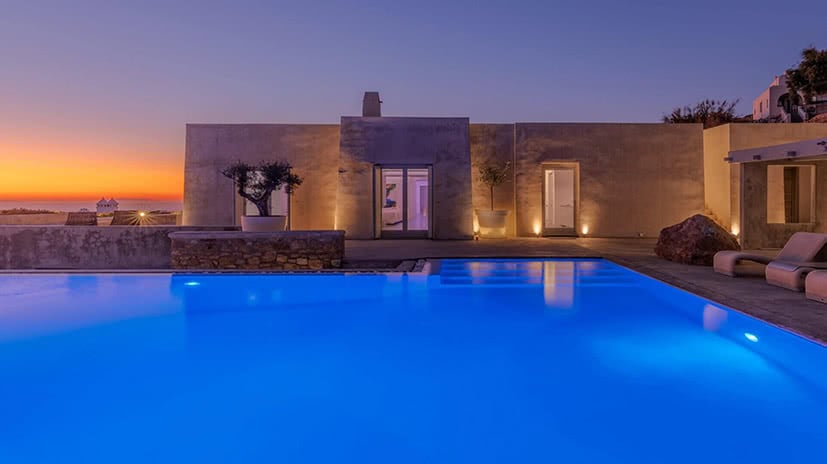 Villa Blendy is a real work of art resting on the rocky shores of Kounoupas.

Combining Cycladic minimalism with modern beach-chic features, the villa resembles a contemporary gallery space complete with iconic art-as-furniture.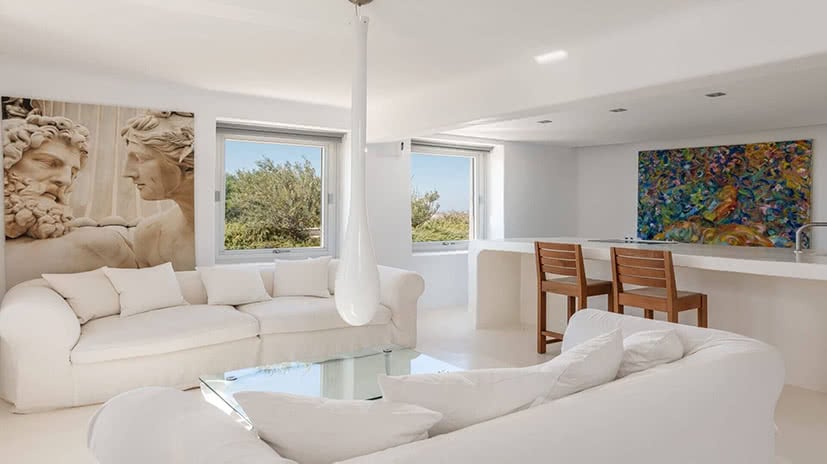 Villa Groovy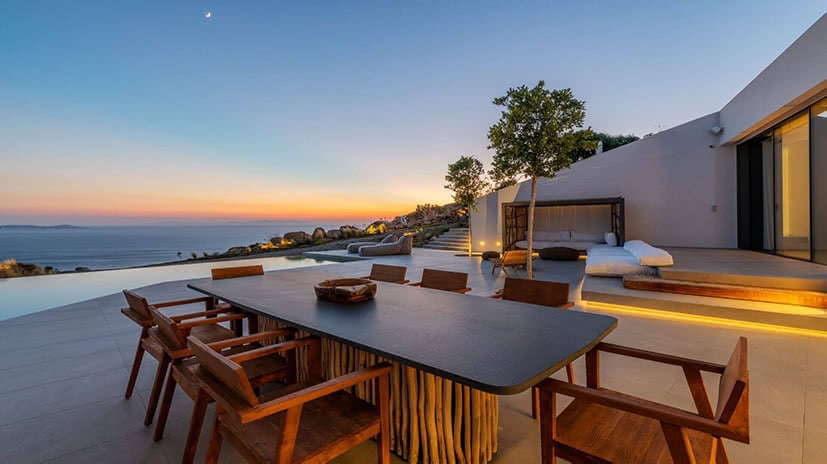 Located in Agios Stefanos, Villa Groovy is the epitome of indoor-outdoor contemporary luxury living, offering unobstructed, sparkling sea views.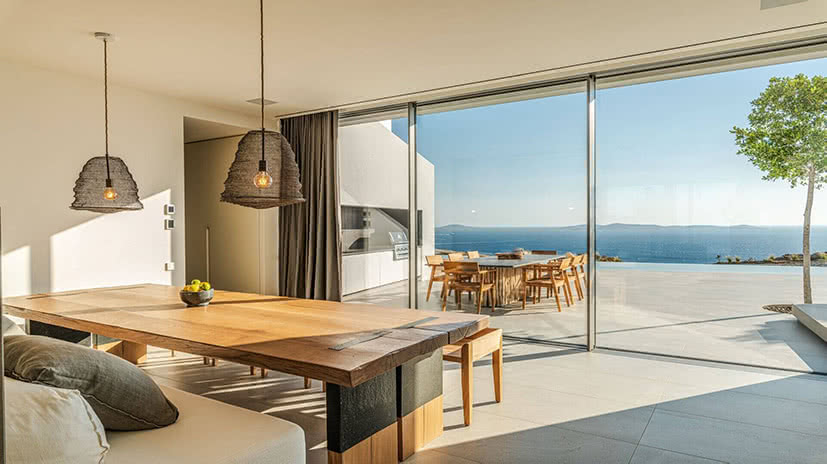 And after you have been diving into the ocean view all day, your private theatre makes for the most luxurious movie nights.
Your search for an exclusive villa in Mykonos stops here. Ready, set, jet. (*Our auto-reply is on: indefinitely OOO)
Kinglike Concierge: https://kinglikeconcierge.com
Photos © Kinglike Concierge.