Most robot-based conversations revolve around them taking over the world and how we can stop them. But, once you've got your hands on a robot vacuum cleaner, you'll likely just shrug your shoulders, sit back in comfort and let the robots do their thing.
Imagine coming home every single day to a sparkling clean house and no dust in sight: that's exactly what you'll be able to enjoy when you've invested in one of the best robot vacuums.
Call it what you like: an automatic vacuum, a smart vacuum or that beautiful little metal angel that sets itself up, rids your house of pet hair and sends itself off to be recharged at the end of the day.
Whatever your nickname of choice, it's highly likely that you'll never find yourself regretting your purchase.
Get yourself a robot cleaner and, even if they do take over the world, at least your house will be deliciously clean when it happens.
The 11 best robot vacuums
To help you find the robot vacuum that's best for you, check our buyer's guide to choosing the best robot vacuum after the list.
Roborock S6 Max: Best overall robot vacuum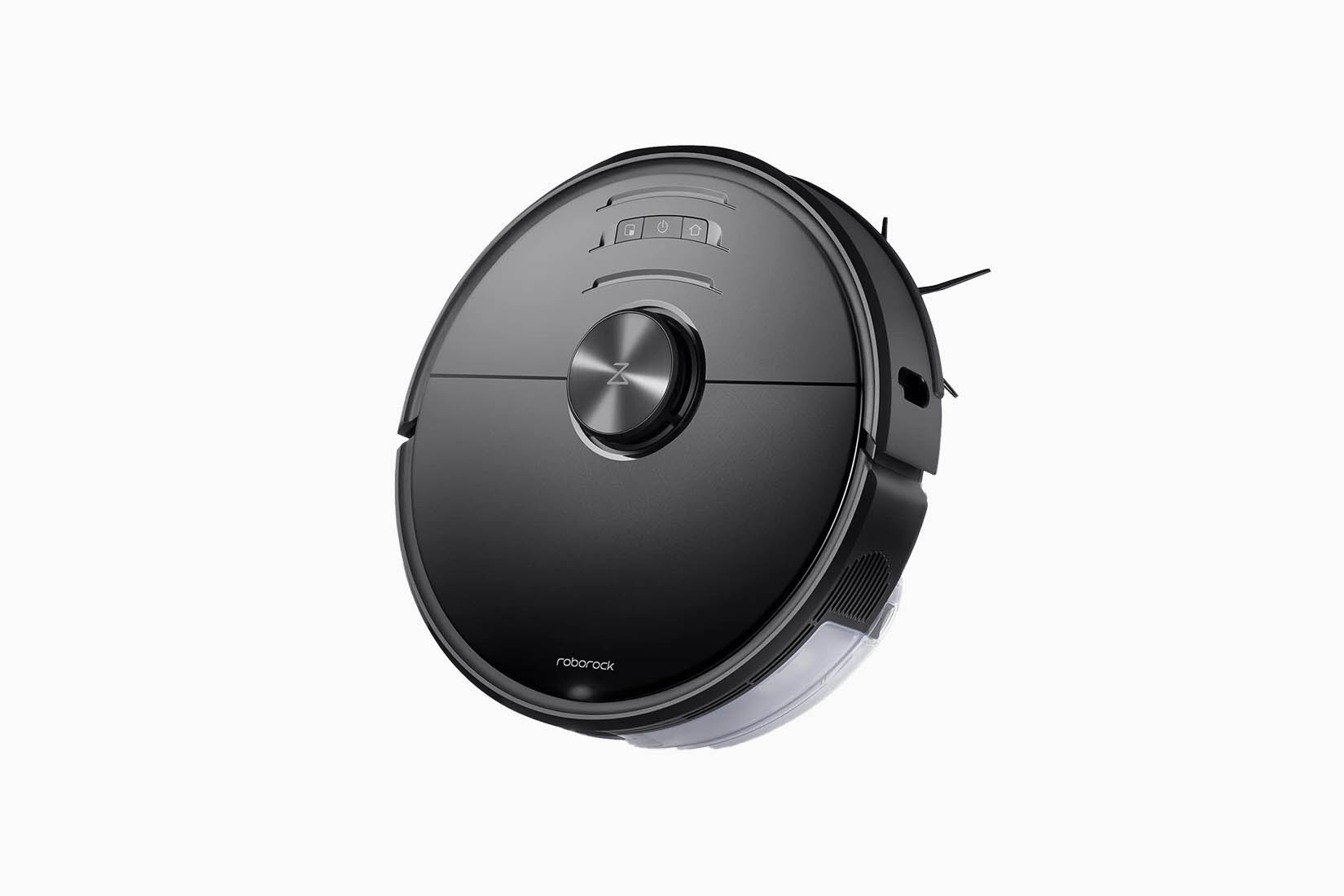 The Roborock S6 Max doesn't mind cleaning whether it's morning or evening, thanks to its inbuilt LiDAR navigation. It's a robot vacuum that shows off in every sense, with a long list of useful features that make cleaning a breeze. App controlled mopping and four levels of mapping are just the start of the list.
Think of this robot vacuum as a little like a (very well behaved) human in a box, with scheduling tools that mean it can vacuum the living room but not the bedrooms depending on your schedule. A long life battery means you'll never come home to a half-cleaned room and its automatic carpet boost switches to full power on carpets that need a little deeper cleaning.
Bin Size: 480 ml
Runtime: 180 minutes
Smart Home Compatibility: Yes
Mapping: Yes
Mop: Yes
Surface: Hard floors, carpets
iRobot Roomba s9+: Best high-end robot vacuum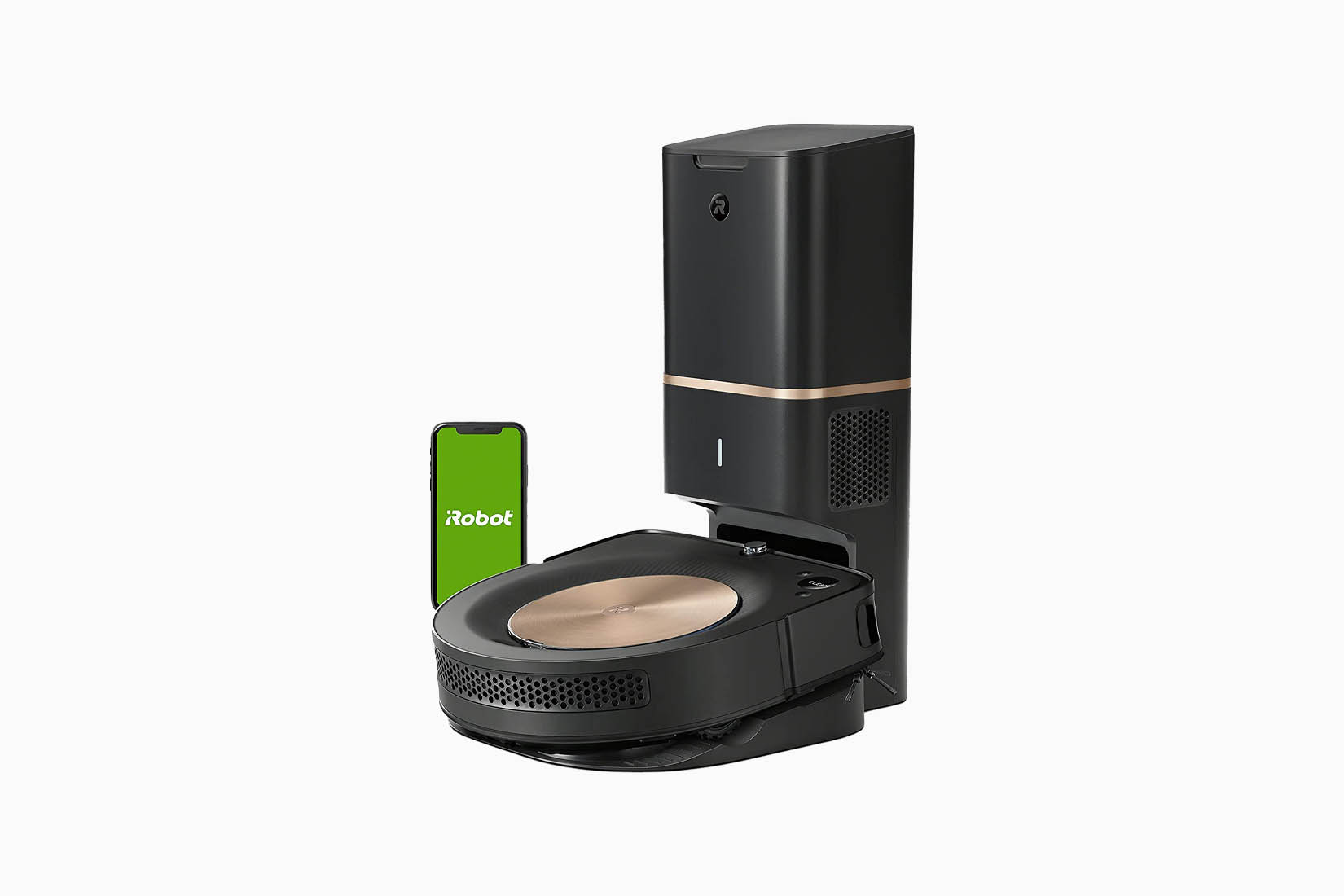 The iRobot Roomba s9+ takes things a little further when it comes to simplifying your cleaning process. Along with vacuuming the floors itself, it also has the ability to empty itself. The iRobot Roomba s9+ is sophisticated and stylish, using groundbreaking technology to produce a top of the range output with no marks in sight.
Its specially designed Corner Brush optimises cleaning deep into the corner that you'd usually struggle to reach and along edges to produce a flawless finish. Voice assistance takes things one step further—you quite literally never have to lift a finger.
Bin Size: 400 ml
Runtime: 120 minutes
Smart Home Compatibility: Yes
Mapping: Yes
Mop: No
Surface: Hard floors, carpets
Eufy RoboVac 11S: Best value robot vacuum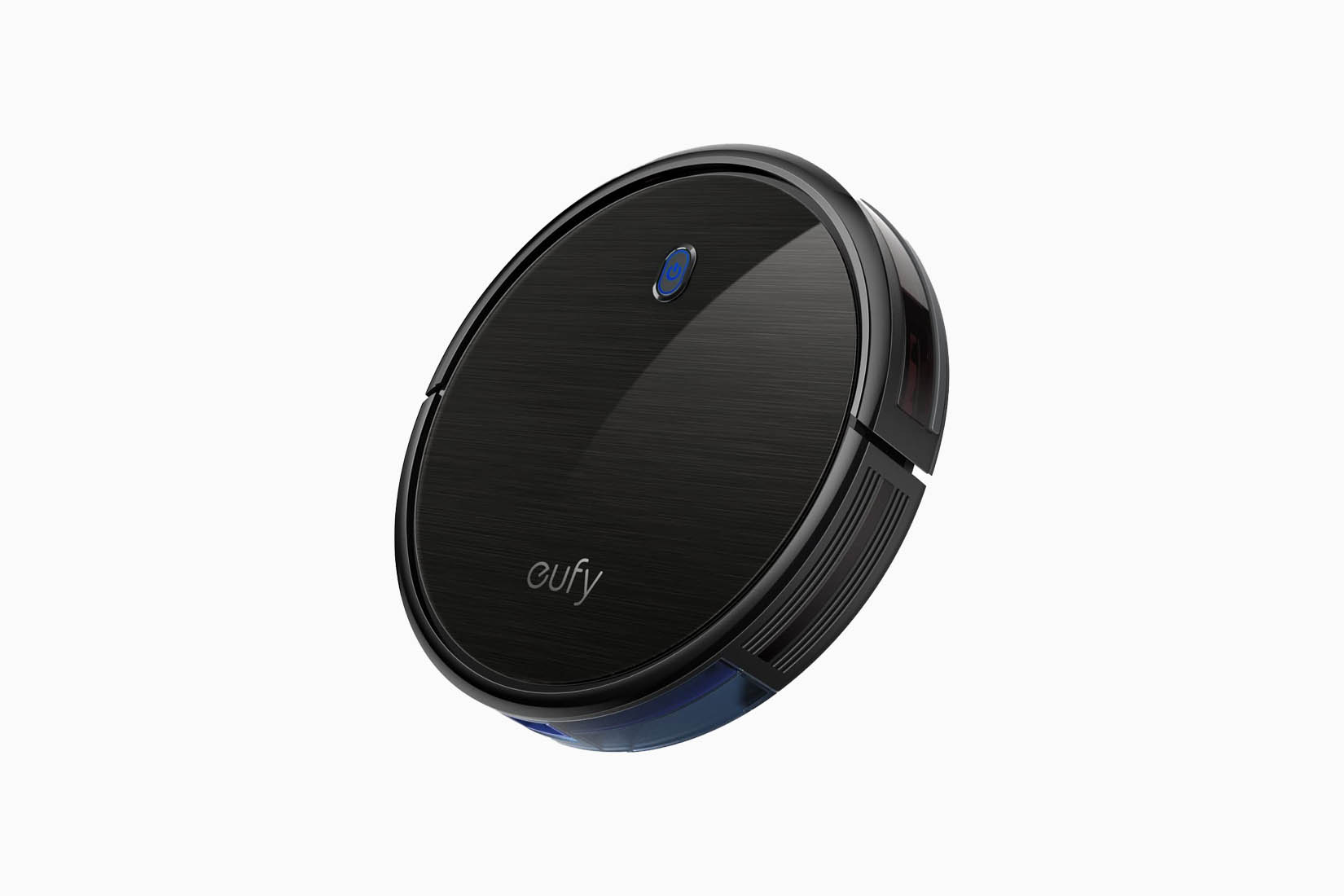 You'll find yourself buying the Eufy RoboVac 11S on a whim, before realising just how much time it saves you during day to day life and recommending it to everyone. This budget-friendly robot vacuum leaves nothing up to chance, with a detailed and intricate system that seems to somehow know your rooms better than you do.
A quiet machine, it comes in a sleek, slim body with BoostIQ Technology that steps things up a notch for areas that need more attention. It also features anti-scratch tempered glass for protection, infrared-sensor for evading obstacles and drop-sensing tech to avoid falls. Better yet? When it's running low on energy, it automatically recharges so it's always ready to clean.
Bin Size: 600 ml
Runtime: 100 minutes
Smart Home Compatibility: No
Mapping: No
Mop: No
Surface: Hard floors, carpets
Roborock S7: Best robot vacuum for pet hair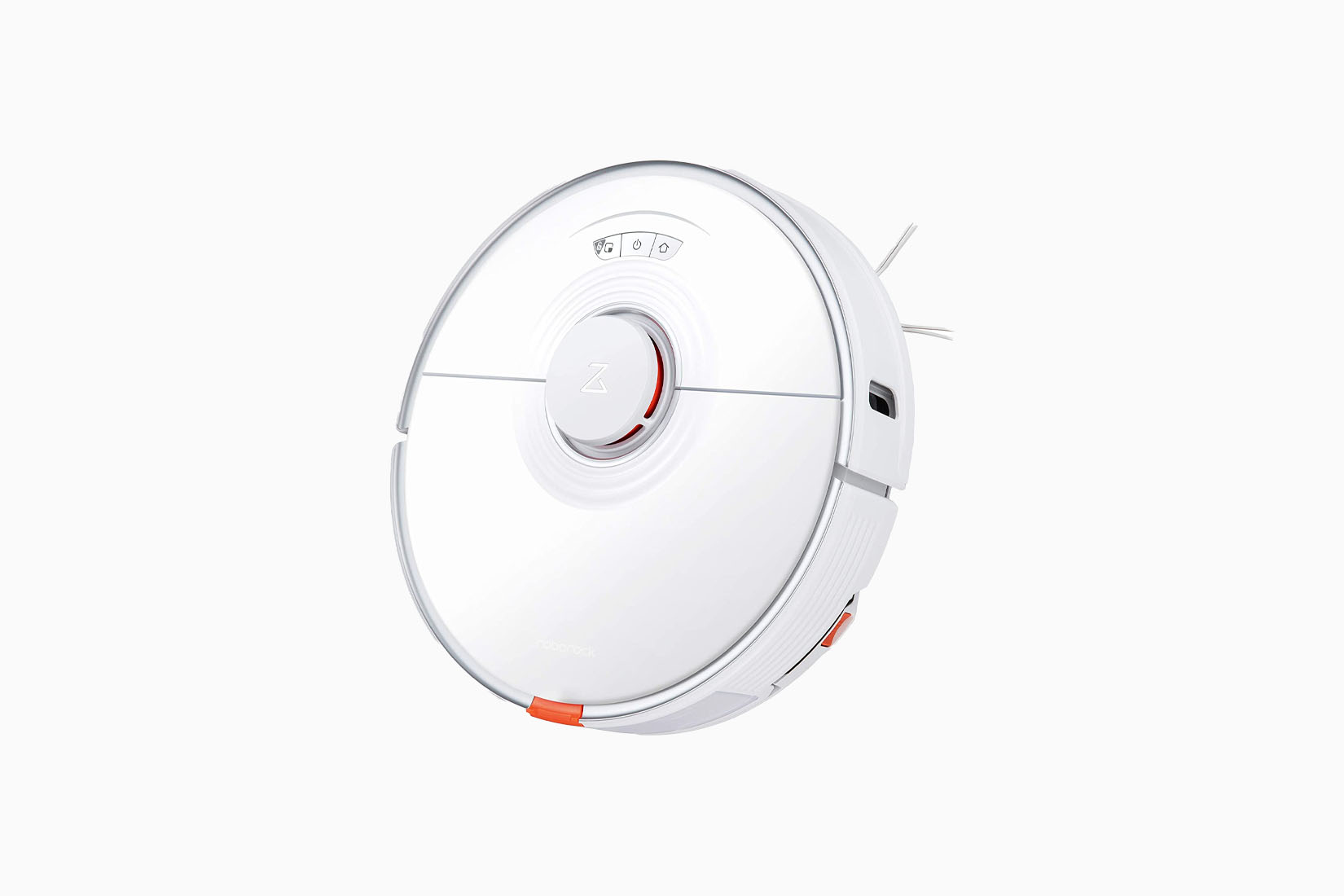 The Roborock S7 doesn't just use sensors to figure out when it's about to fall down the stairs; it also uses sonic power to keep an eye on all of its surroundings. A brilliant robot vacuum for day to day dust right through to pet hair, this is one for the perfectionists who don't want to see a hair out of place: neatly away in its bin.
You can set schedules, clean specific rooms and set water flow from the Roborock app, or connect it up to leave Alexa in charge. Intelligent mopping and a stronger than standard suction ensure every room is spick and span only minutes after the Roborock S7 enters. The coolest feature? It literally cleans at the speed of light, scrubbing up to 3,000 times per minute.
Bin Size: 470 ml
Runtime: 180 minutes
Smart Home Compatibility: Yes
Mapping: Yes
Mop: Yes
Surface: Hard floors

Bissell SpinWave: Best robot vacuum for hardwood floors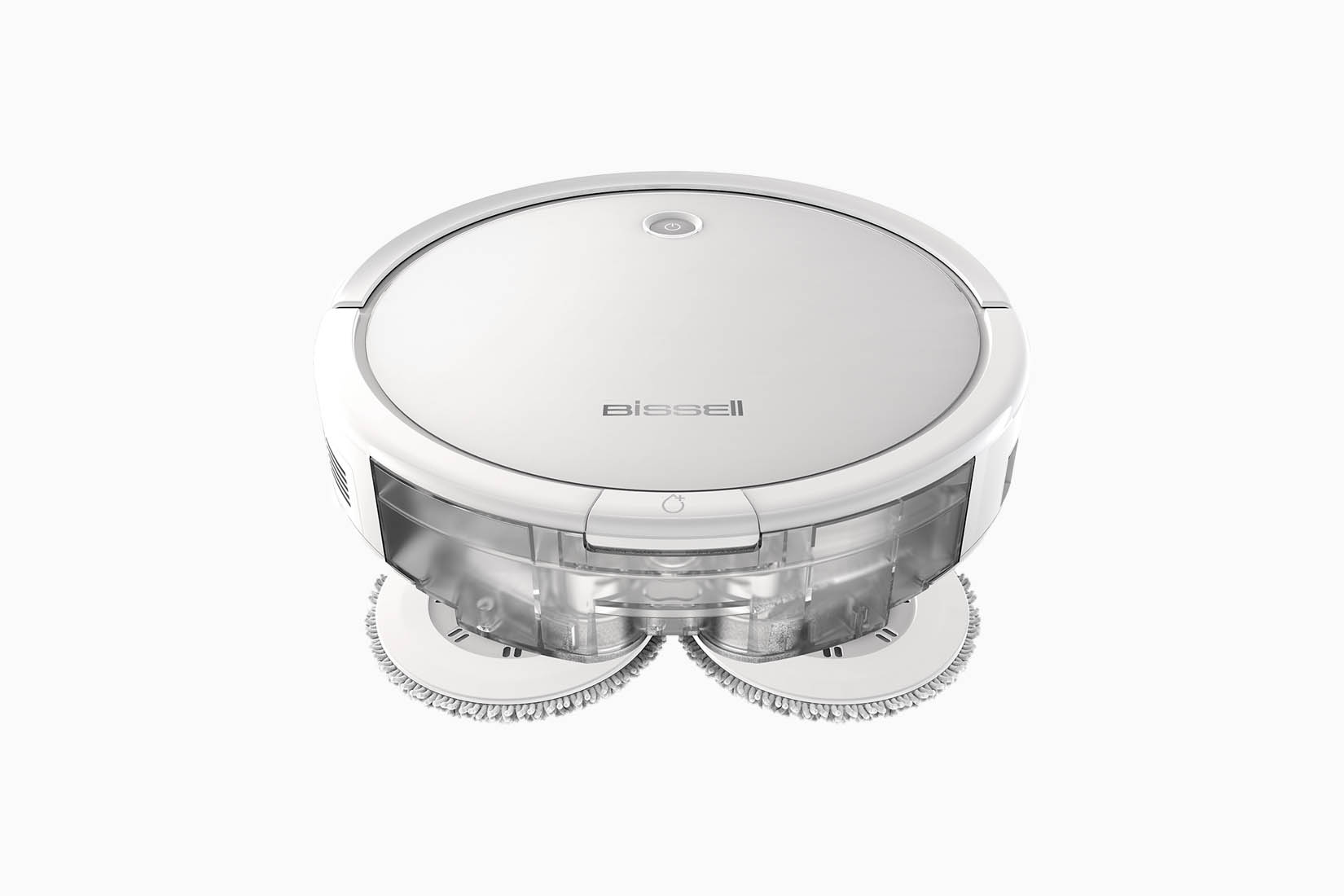 It takes a lot of self control to leave your precious hardwood floors in the not-always-capable hands of a robot vacuum, but the Bissell SpinWave seems to instinctively understand just how to tackle them without any accidental damage.
Suitable for both vacuuming and mopping, this robot vacuum utilises dual spinning edge brushes, a rotating brush roll and powerful suction to keep everything even cleaner than it was when you first moved in. It can clean wood, tile, linoleum and other sealed hard floors and even comes with its own Wood Floor Formula: a specially formulated solution that promises to restore your floors' natural shine, without you having to do a thing.
Bin Size: 400 ml
Runtime: 130 minutes
Smart Home Compatibility: Yes
Mapping: No
Mop: Yes
Surface: Hard floors, carpets
Shark R85: Best robot vacuum for carpet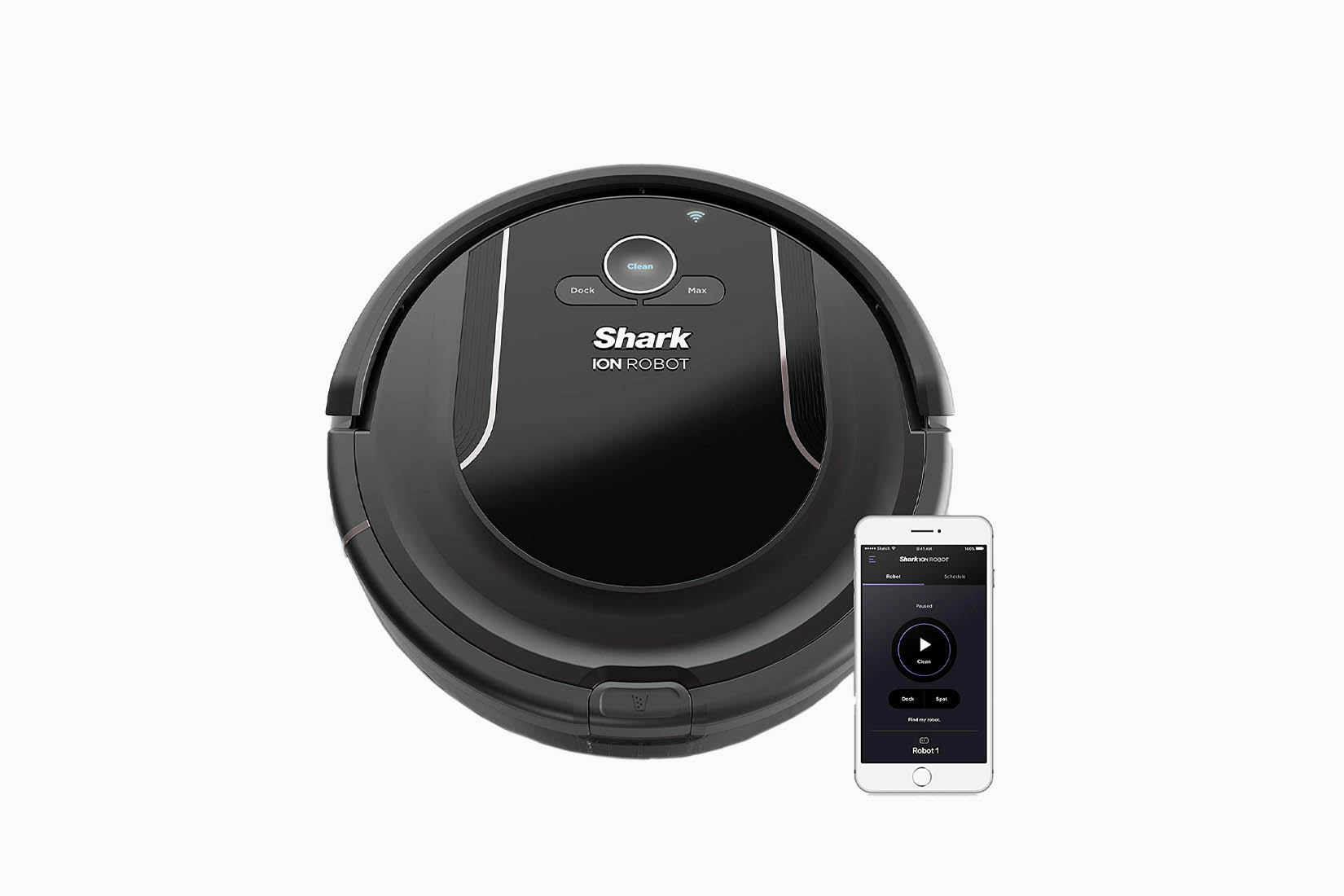 The Shark R85 doesn't mess around when it comes to carpet cleaning. It doesn't matter how many crumbs you've dropped or how much pet hair has got tangled up, it's going to do the job to remove it. This seriously powerful robot vacuum is the best out there for stress free carpet cleaning.
Its advanced sensitivity helps to navigate this robot vacuum around obstacles and objects, while voice control means you can equally as easily order it around from elsewhere. Its self cleaning brush roll combines with dual edge and corner brushes to capture hair, dust and anything else that might have previously seemed tricky to remove.
Bin Size: 700 ml
Runtime: 90 minutes
Smart Home Compatibility: Yes
Mapping: No
Mop: No
Surface: Carpets
Ecovacs: Best robot vacuum for large spaces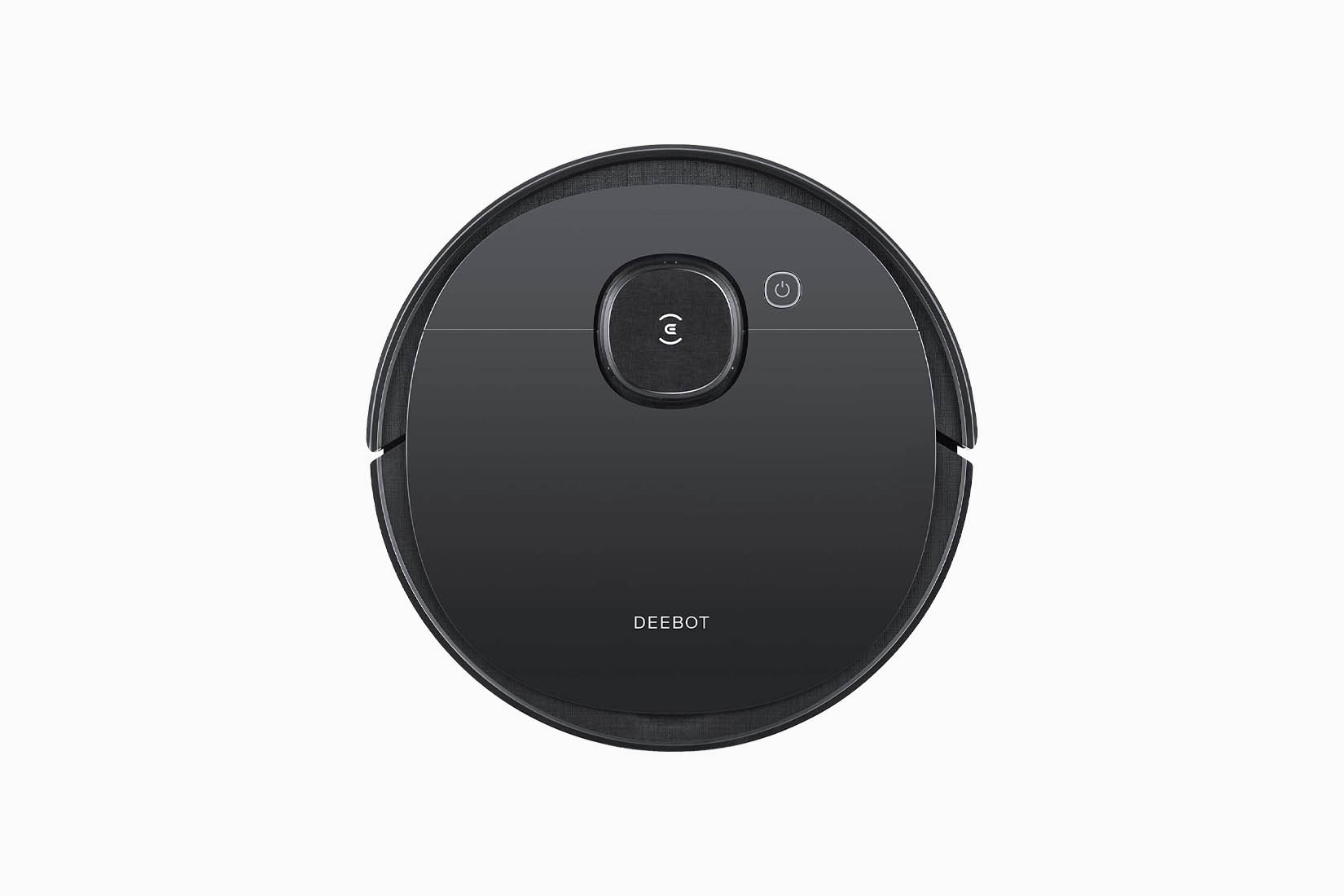 The Ecovacs uses laser technology to clean every inch of your floor, which might sound a little too futuristic until you've seen what an impressive job it's done. It's one that never seems to tire, with an industry-leading battery and optimised energy consumption system that puts it far ahead of pretty much every other large-space robot out there.
It's also one that refuses to be phased by things like doorways, with climbing technology that easily lets it move from one room to another without human intervention. If ever there were a robot vacuum we feared could take over the world, it would probably be the Ecovacs.
Bin Size: 430 ml
Runtime: 180 minutes
Smart Home Compatibility: Yes
Mapping: Yes
Mop: Yes
Surface: Hard floors, carpets
Neato D8: Best robot vacuum with mapping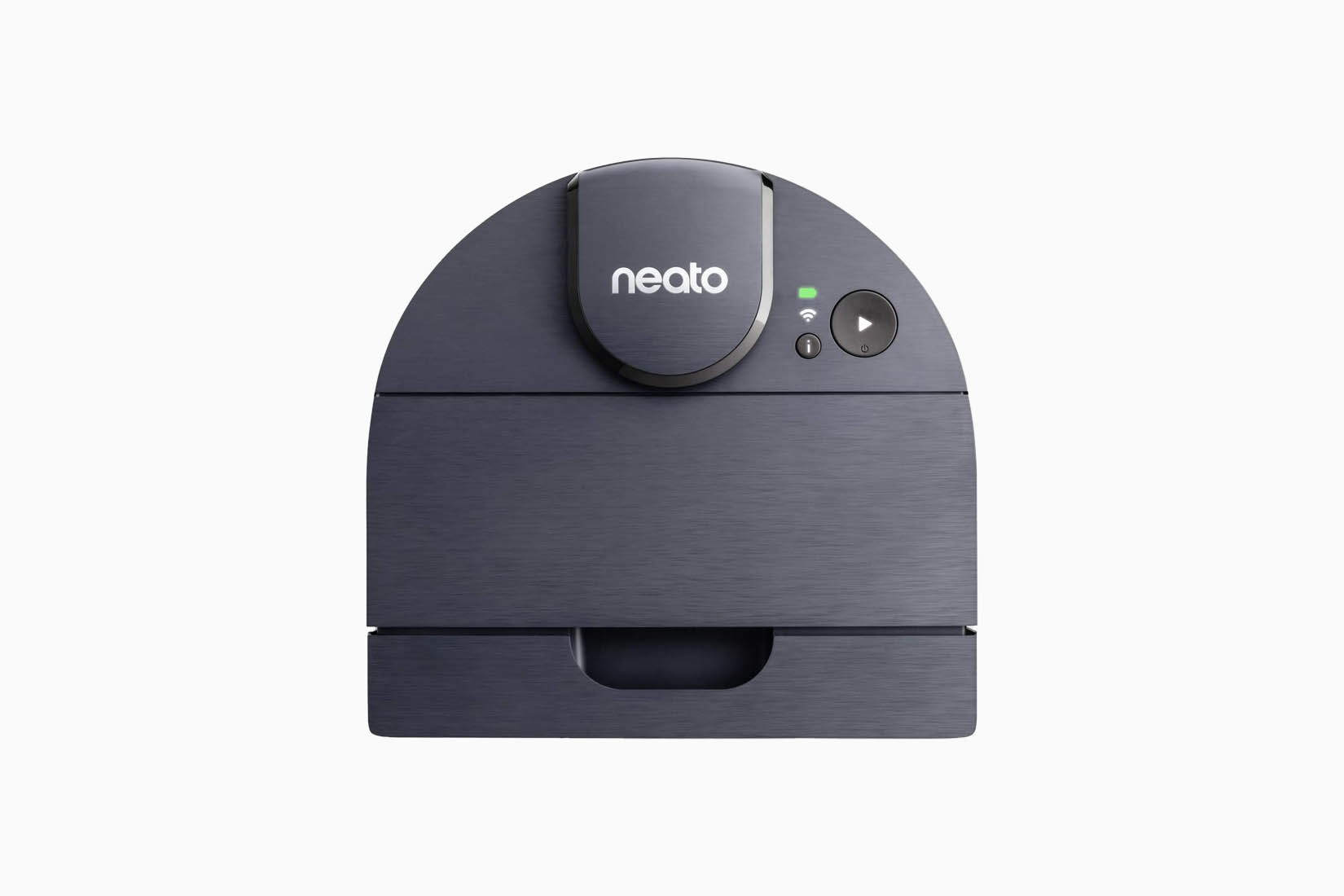 If you could, you'd rely on the Neato D8 to guide you around new destinations or possibly to find the way home when leaving a strange place: it's that good at mapping. Even the most intricate routes become simple when left to the Neato D8 to navigate, which means never coming home to anything less than sparkling clean floors.
This intelligent cleaner has a D-shape design, allowing it to reach all kinds of corners and edges without problems. It combines with LaserSmart technology to map, navigate and clean your home with precision with a high-performance filter. It cleans in the dark and it cleans under furniture. Basically, you'll never want to swap after you've converted to this robot vacuum.
Bin Size: 700 ml
Runtime: 100 minutes
Smart Home Compatibility: Yes
Mapping: Yes
Mop: No
Surface: Hard floors, carpets
Roborock S7+: Best robot vacuum with a mop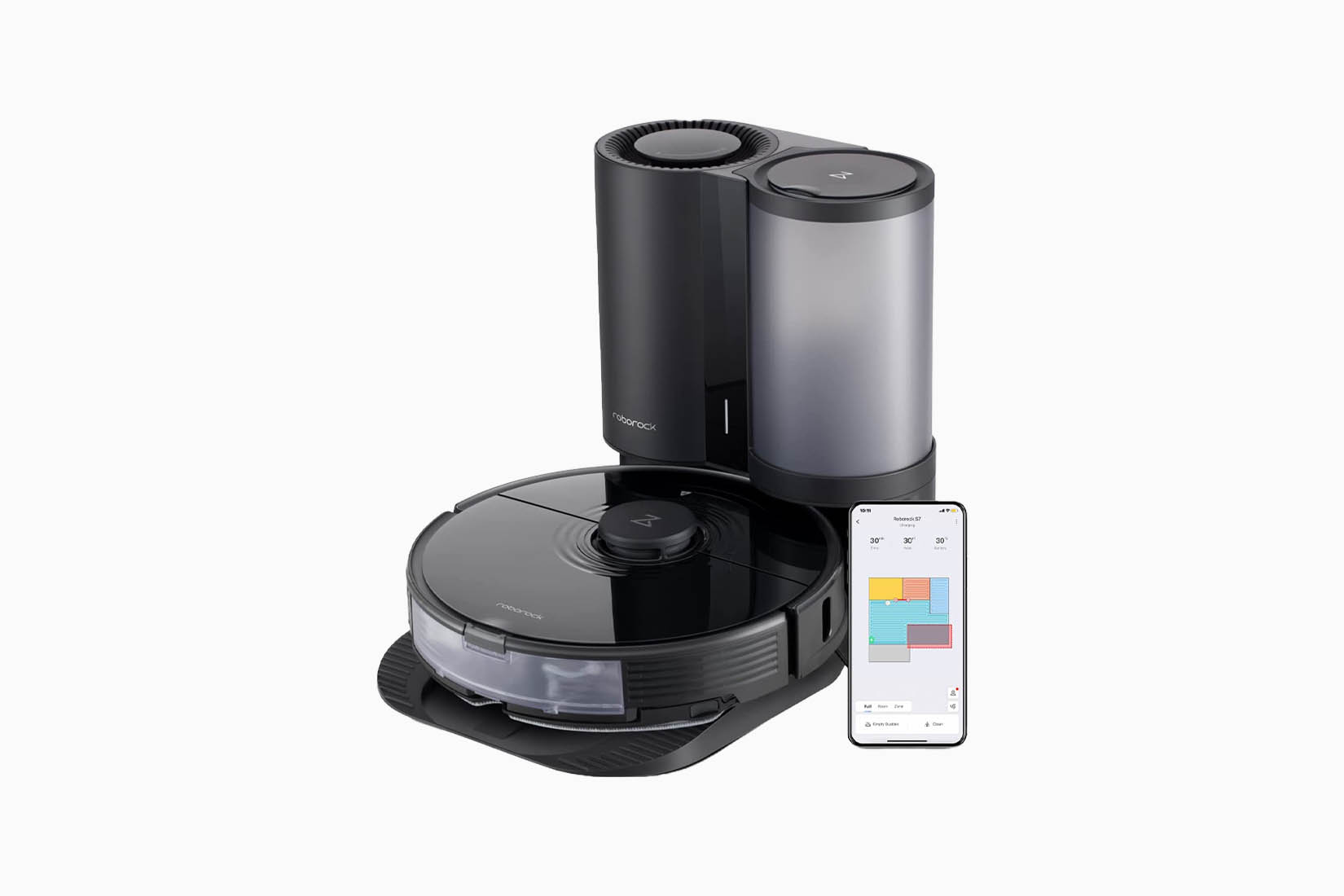 "Two birds, one stone"? That's exactly what you'll get when you invest in a Roborock S7+. There are robot vacuums and robot mops but this one does both. Its ability to store up to 120 days worth of dust along with its Ultrasonic Carpet Detection and Auto Lifting Mop makes this robot vacuum top of the game when it comes to cleaning without needing any kind of thought processing.
And when we say this robot vacuum can also mop, that's a statement that doesn't really do it justice. This vacuum can mop up to 3,000 times per minute: it would be rude to not invest in one.
Bin Size: 470 ml
Runtime: 180 minutes
Smart Home Compatibility: Yes
Mapping: Yes
Mop: Yes
Surface: Hard floors, carpets
Shark RV1001AE IQ: Best self-emptying robot vacuum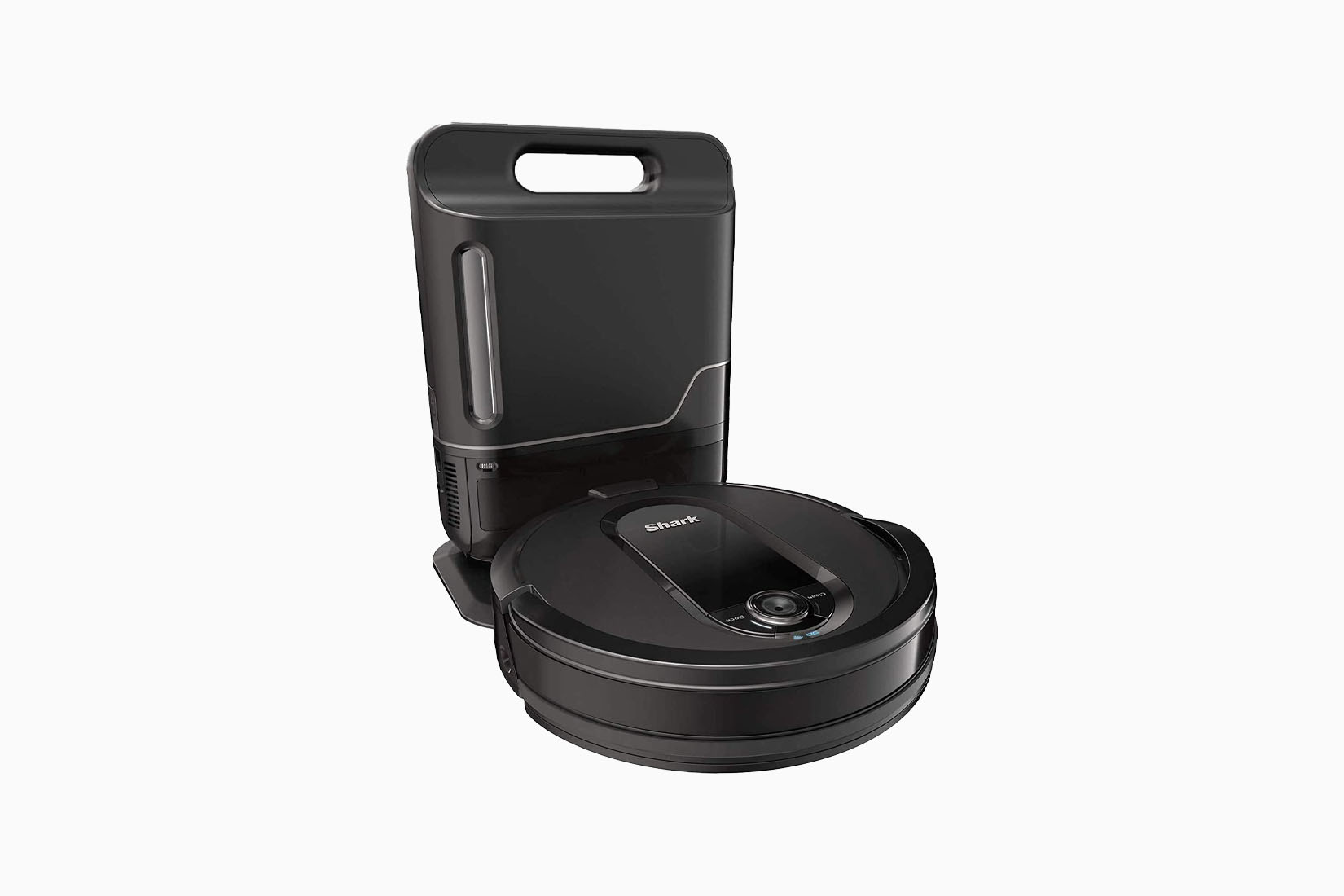 The Shark RV1001AE IQ might be a bit of a mouthful to recommend to your friends but it's an effort you'll be happy to go to when you've witnessed just how impressive this robot vacuum is. Not only can it clean day to day dust, it's also equipped to get rid of long hair and pet hair, before neatly emptying itself to begin the job again.
Once you've added this robot vacuum into your life, you'll never want to replace it with anything else. This is a vacuum that methodically cleans your house row by row before navigating from room to room for complete home coverage. It barely even needs setting up.
Bin Size: 1.85 litres
Runtime: 160 minutes
Smart Home Compatibility: Yes
Mapping: Yes
Mop: No
Surface: Hard floors, carpets
iLife V3s Pro: Best budget robot vacuum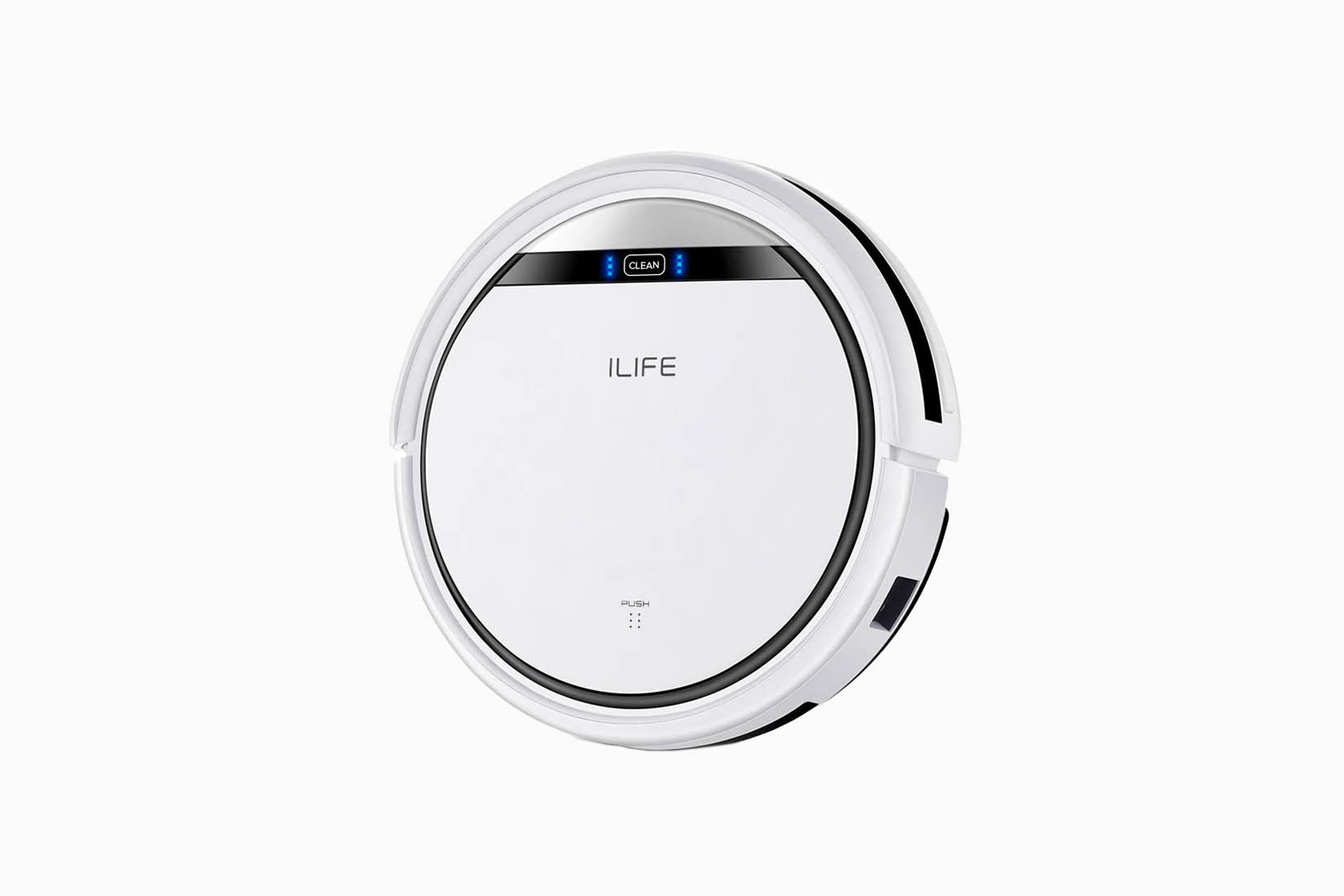 The iLife V3s Pro is the best option if you're looking for a robot vacuum with all of the essential skills at a budget friendly price. While it's not one that can show off about mapping or chatting away to Alexa, it still guarantees a brilliant clean without you having to lift a finger.
Self-charging and with smart sensors for anti-bump and anti-falling, the iLife V3s Pro does an impressive job on picking up dirt, small particles, pet hair and fur without any kind of struggles. Pre-programme it for optimum ease of use, if you're looking to return home to a sparkling clean house.
Bin Size: 300 ml
Runtime: 100 minutes
Smart Home Compatibility: No
Mapping: No
Mop: No
Surface: Hard floors, carpets
Buyers guide to the best robot vacuums
A robot vacuum is a brilliant addition to your cleaning routine if you're looking to streamline – or even completely remove – the process.
Great for anyone with or without an eye for technology, the best robot vacuums bring that joy of a sparkling clean house again and again once they're programmed and ready to go. Before you invest in a robot vacuum, here's everything you need to know.
Carpet and surroundings
Most robot vacuums are designed to work on hard flooring but some come with additional factors like the ability to clean tiles, carpets or Lino floors. If you live in a house with mixed flooring, it's best to opt for one of these.
Most higher end models also come with mopping, which means all floors can be brought back to their best with one quick do-over. If you're looking for a vacuum that can mop as well as remove dust, you'll likely be looking at one with carpet cleaning abilities, too.
Flooring and layout
Newer models of robot vacuums aren't easily perturbed by uneven flooring. If you live in a house with lots of bumps in the flooring, you may want to opt for a higher range robot vacuum.
More budget friendly options may save you money, but they're also more likely to get stuck in corners, which means coming home to a dirty house and a robot repeatedly banging its head against the door.
Navigation
Higher end robot vacuums come with mapping technology, which means they're not easily fooled by things like corners or uneven edges. These robots can be programmed in advance to clean wherever is needed, some with the ability to say yes and no to various rooms depending on whatever you've selected in advance.
Some other robot vacuums also include cameras, which means you can keep an eye on what's going on. These ones also let you communicate with (or keep another eye on) pets, without having to be in the same room.
Size and capacity
A smaller robot vacuum will likely have a shorter runtime and a smaller bin capacity. If you're aiming to clean large spaces in one go, you'll want a robot vacuum with a larger capacity bin: upwards of around 400ml should do the trick.
It's also important to look at runtimes. If you're using your vacuum in turbo mode, runtimes may be shorter.
Smart Home Compatibility
Newer robot vacuum models can be synced up to Alexa, Siri or Google Home. These can be controlled remotely from apps on your phone, which takes hands-free cleaning to a whole new level.
These models are often built with extra features, like the ability to keep an eye on internal batteries, to turn off when the job is finished and to take themselves back to the charging booth when the battery runs low.
As you might expect, these robot vacuums come at a higher price but, if speed and efficiency is your priority, they can make a huge difference to your weekly cleaning schedule.
Frequently asked questions about the best robot vacuums
Do robot vacuums damage hardwood floors?
Good quality robot vacuums won't cause any damage to hardwood floors, thanks to their built-in soft bristles and smart technology. When choosing your robot vacuum, you can also select one that's specially tailored to your floor of choice.