There's something alluring about Italy, a magical Mediterranean atmosphere and an effortless elegance of dressing that captivates and holds you there — completely spellbound.
Picture this. You are lounging in a deckchair outside an old stone villa in the Italian Riviera, bathed in balmy summer sunshine. You are gazing out over a sweeping vista of terraced vineyards, craggy hills, and the dazzling sea. And you're wearing an equally dazzling linen ensemble made by local artisans and capturing the very best of timeless Italian style. Is this what they mean when they talk about la dolce vita? 
This dream travelogue is narrated by the craftsmanship of your iconic wardrobe by one particular fashion visionary — Luca Faloni. The Turin-born entrepreneur founded his eponymous brand in 2014 to deliver superior luxury menswear that feels inimitably Italian.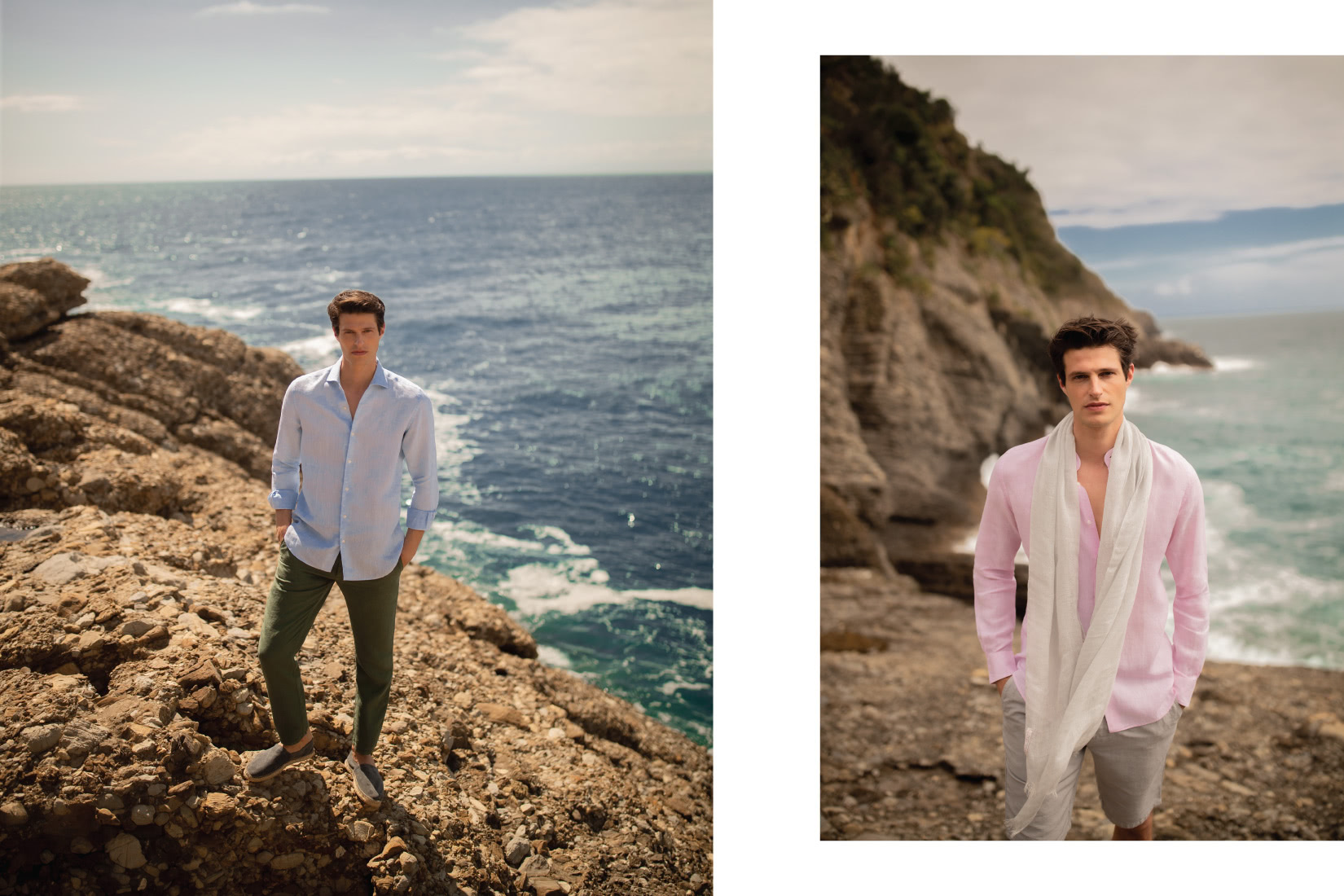 Whether you're actually traveling in this beautiful part of the world, in need of an inspiring companion for daydreaming, or simply looking to dress the part, Luca Faloni is a source of stylish escapism — and one of Italy's best-kept secrets. 
Each item of Luca Faloni clothing is 100% Made in Italy, crafted by skilled artisans, and using materials sourced from prestigious producers around the country. Championing local family businesses and ensuring their traditions and talents don't get forgotten, Luca Faloni is also making the renowned quality of heritage craftsmanship more accessible.
Luca Faloni is a quintessentially Italian brand that knows its soul, and perhaps that is why it brings you closer to yours. The brand's luxury menswear is the epitome of relaxed elegance. Its evergreen collection of staples is exactly like it should: Perfetto. It can be worn every day, balancing casual and classic with a range of refined and versatile essentials — from linen shirts to cashmere knitwear. Luca Faloni designs have even found favor among the likes of Prince William.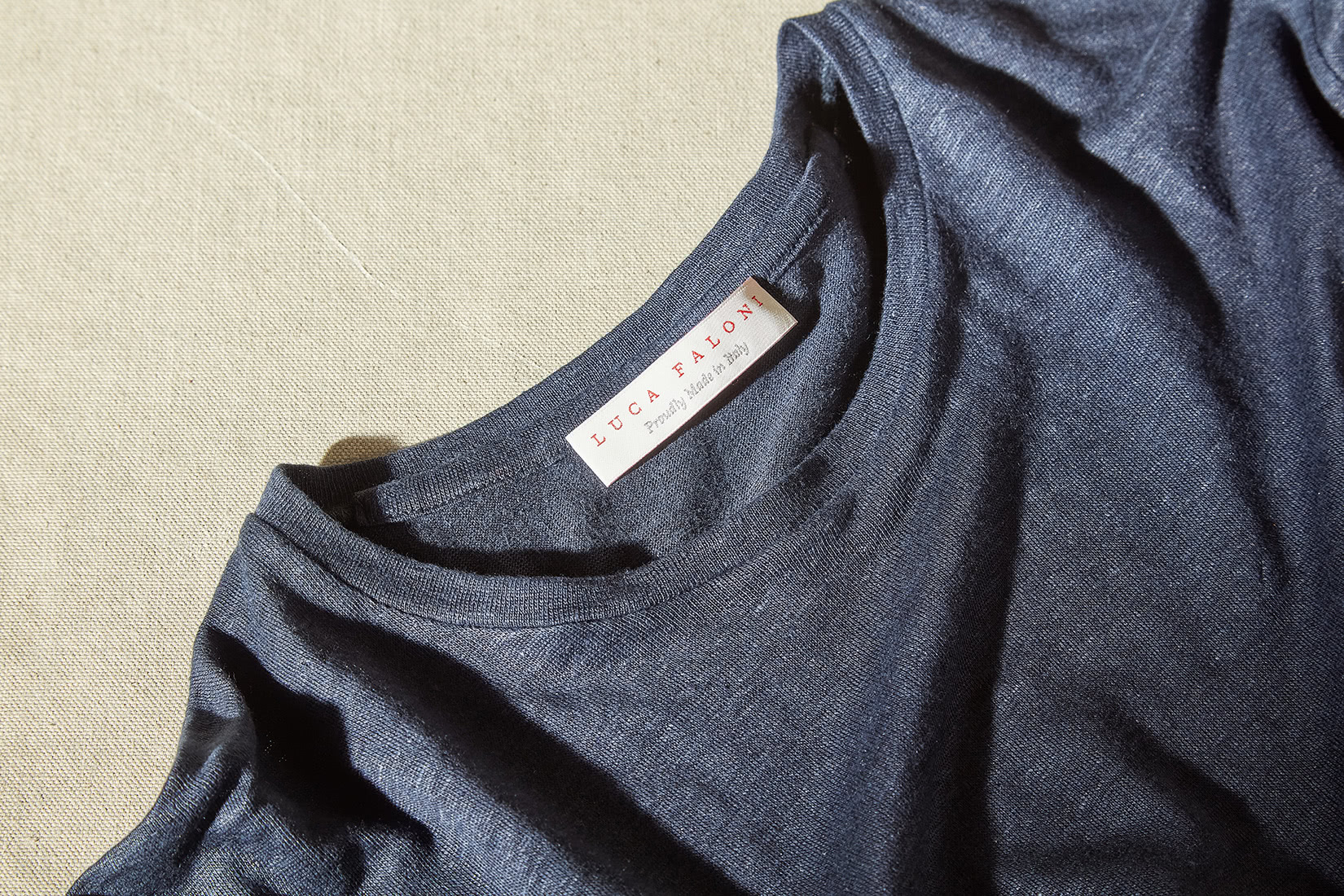 The brand's suppliers are all committed to sustainability, minimizing their environmental impact and supporting ethical and transparent business practices. What's more, each piece of clothing has been built to last, offering durability, comfort, and aesthetic appeal that won't decline or fade over time.  
Indeed, Luca Faloni believes in slow fashion, providing customers with the staples they need to build a flexible and perpetually fashionable wardrobe that transcends fleeting trends and speaks of Italian beauty in all its forms.
A sophisticated sweet life to be savored with (sartorial) taste.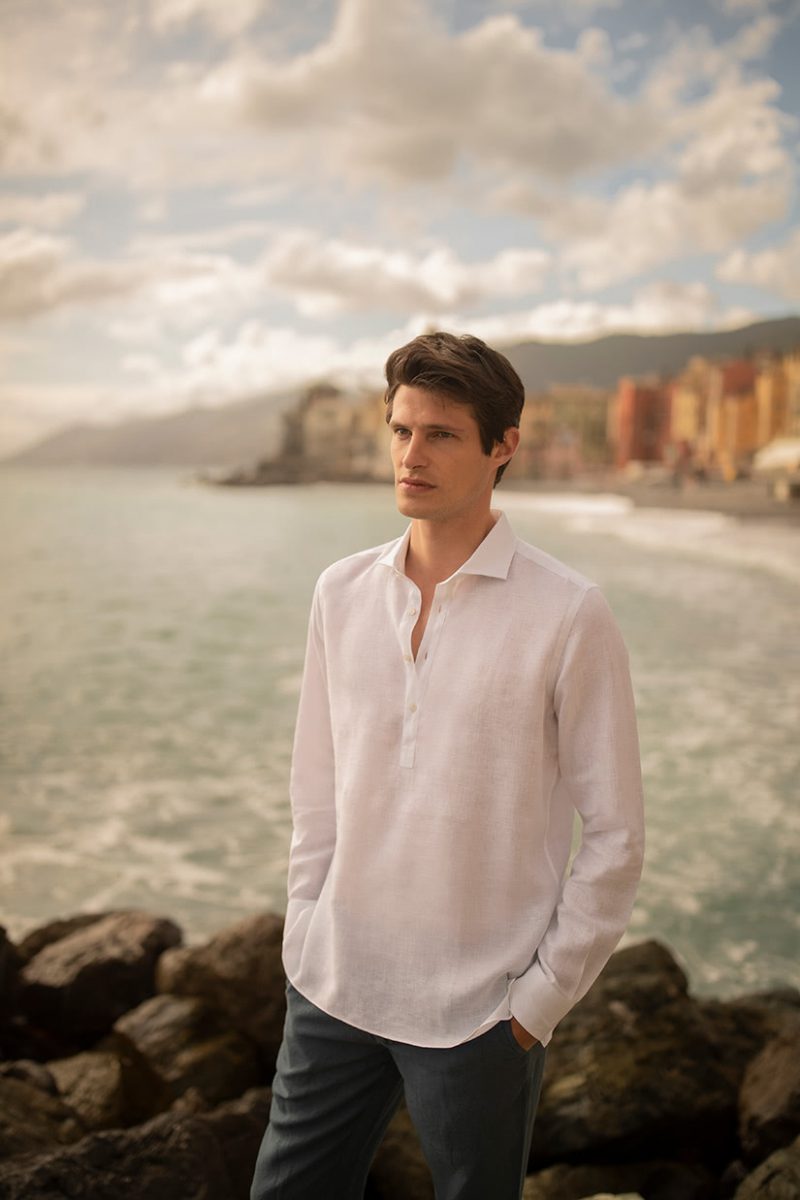 Life in linen: Cool, comfortable, and classy
While the skill and expertise required to work with linen saw it relegated to a backseat for some years, today it has returned to the heart and closet of the sartorially savvy contemporary dresser.
Despite polarising opinions due to its high susceptibility to crease, there are few materials with the same transportive quality as linen in our books. Wear it and be immediately whisked away to a world of endless summers.
Indeed, linen is the dream textile for sultry summer days. It's soft, durable, and breathable—the perfect easy breezy wear for warm climates. It's naturally hypoallergenic and water-absorbent, 35% stronger than cotton, and pile-resistant, actually looking better with age. Made from flax fiber, linen is also an eco-friendly material that can grow without pesticides or water other than rain, making it a particularly sustainable choice.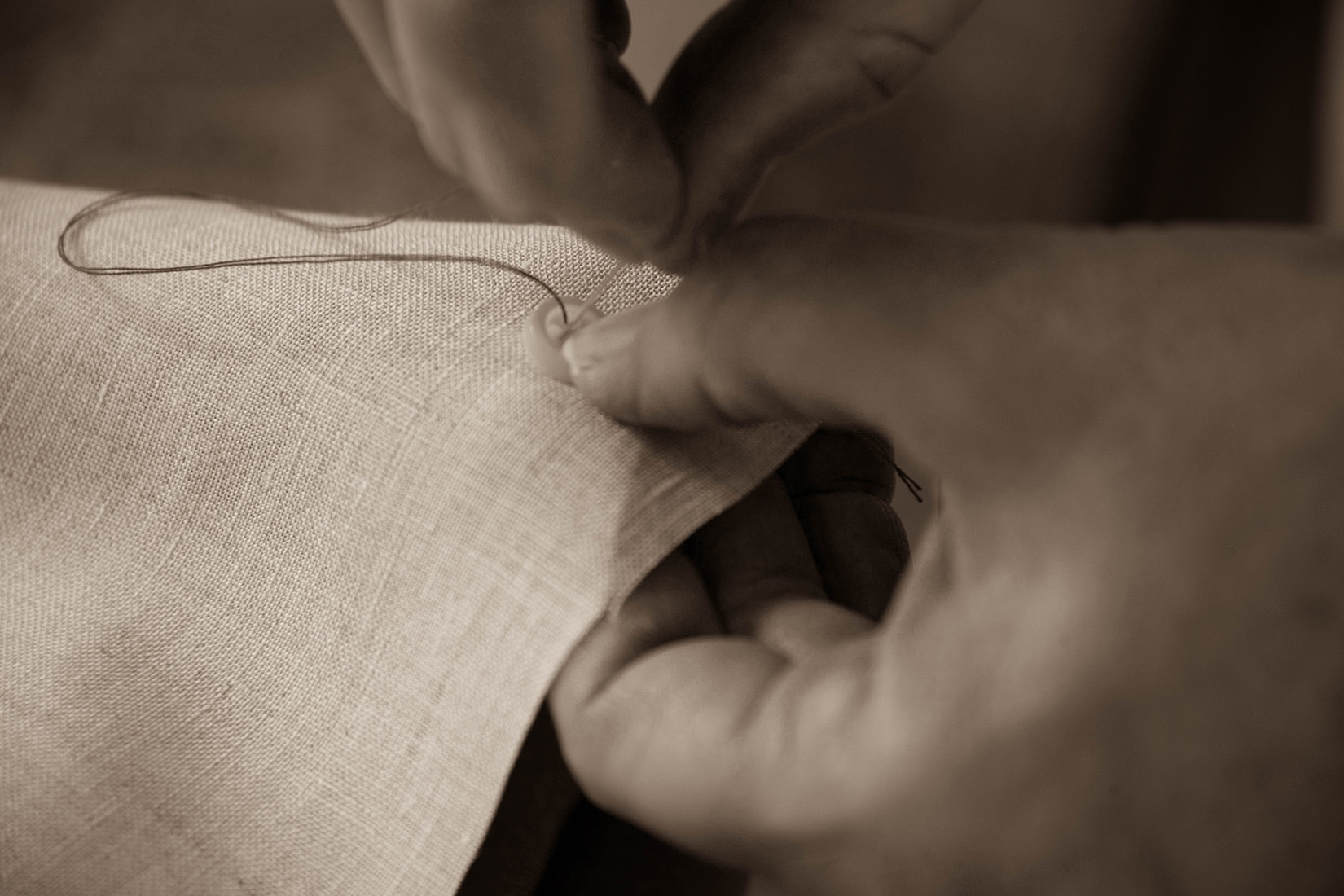 Luca Faloni is re-imagining linen as a modern-day staple. Using 100% pure linen from the oldest mills in Northern Italy, the brand is at the forefront of celebrating and showcasing the superior qualities of this effortlessly chic material.
Say ciao bello to the hottest wardrobe go-to: Luca Faloni's sunshine-ready linen collection.
Postcards from Italy: Easy, breezy charm
From Portofino to Panarea, get ready to enjoy the charm and character of Luca Faloni's linen pieces. Warning: You might feel like the star on a real-life movie set.
Shop our edit of the key linen pieces to refresh your wardrobe and make it instantly chic with minimal effort. Done. Postcard-perfect sights. From Italy with amore.