With its 150-year-old watchmaking heritage, IWC Schaffhausen tells a tale of American pioneering spirit and traditional Swiss craftsmanship. A tale of precision engineering, technological innovations, and sophisticated designs.
A tale, in other words, of perfected Haute Horlogerie since 1868.
The story of IWC (International Watch Company) is a glorious story of horological firsts.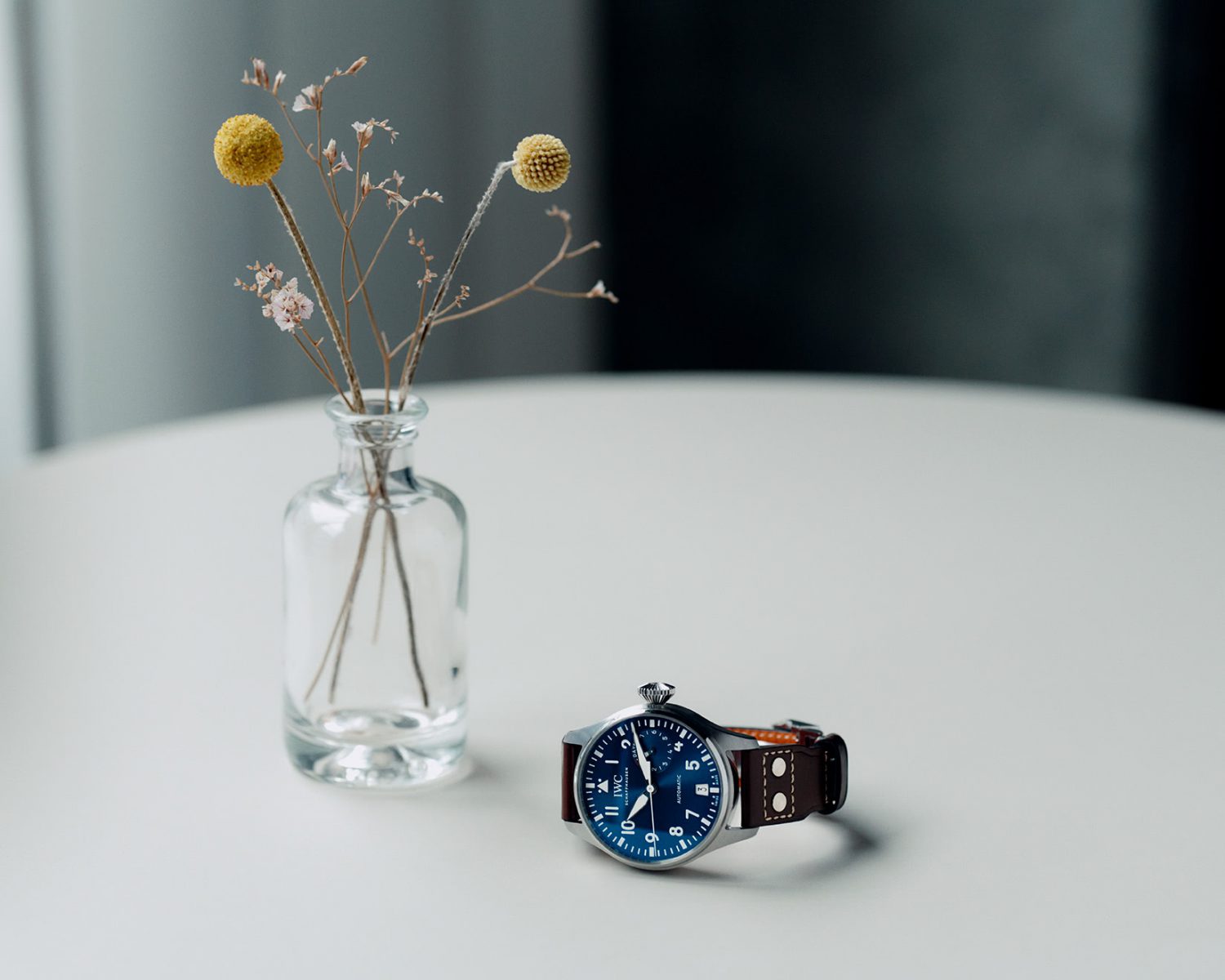 The first timepieces with digital minute and hour displays. The first perpetual calendar boasting a four-digit year display. The first wristwatch with a compass.
A leader in luxury watch complications, IWC has also established unparalleled expertise of materials that has remained unique to this day. In 1980, IWC introduced the first wristwatch with a case made from titanium, followed in 1986 by the world's first watch in a black ceramic (zirconium oxide) case. Taking material innovations one step further, these engineers of watchmaking developed a groundbreaking new watch case material—Ceratanium®.
Known worldwide as a pioneer in pilot watches (The first IWC Pilot's Watch was released in 1936), IWC inspired the entire industry with its cockpit-instrument look that has become a classic aesthetic for aviator watches to this day.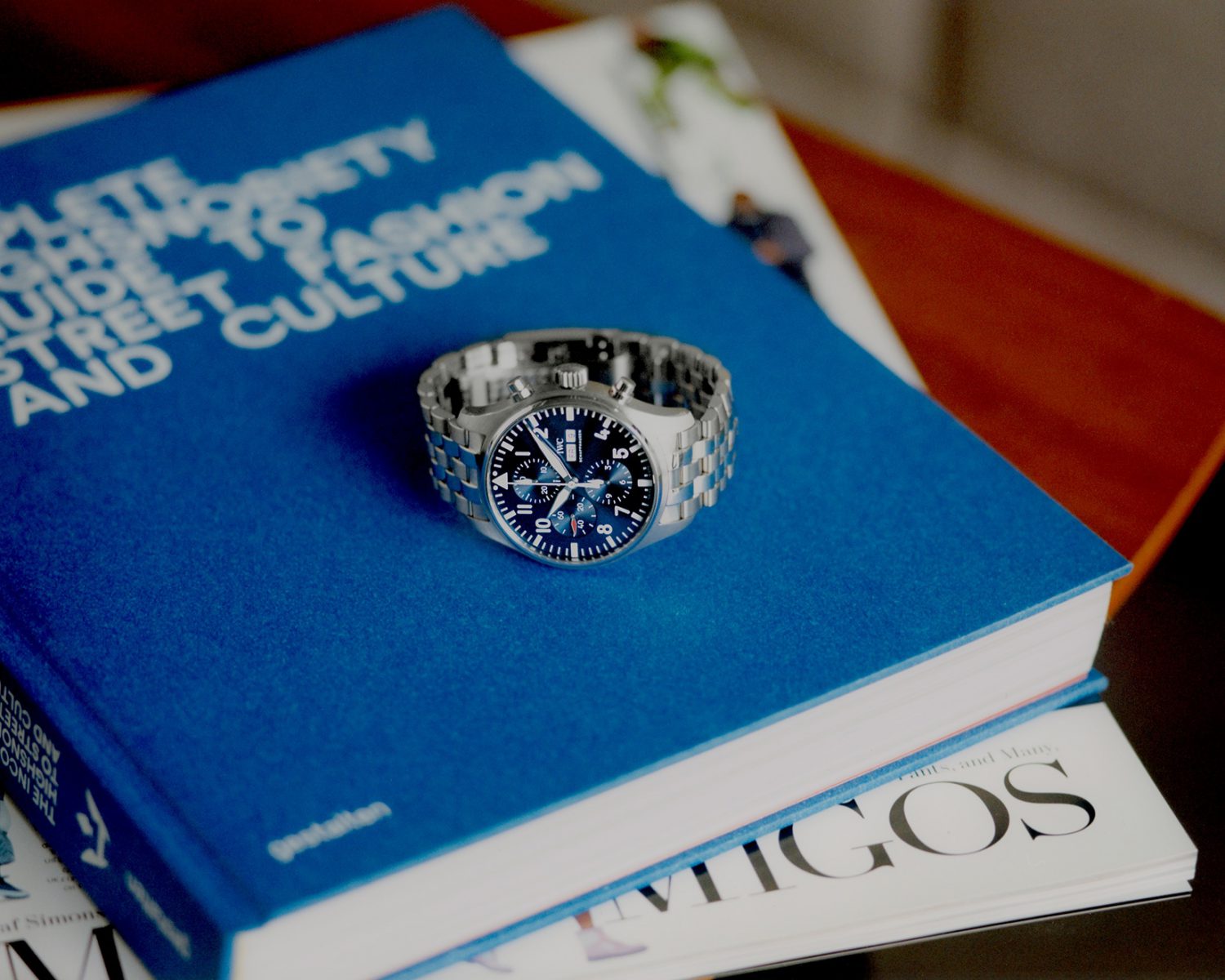 But IWC's luxury watches don't just tell a story about those who made them. They tell a story about those who wear them too.
From your watch, others can learn what makes you tick.
Offering watches for aviators, divers, sportsmen, connoisseurs and collectors alike, the Swiss watchmaker has nothing if not options. IWC Schaffhausen counts six watch families: Pilot's, Portofino, Aquatimer, Da Vinci, Ingenieur, and Portugieser.
Within each family are endless individual expressions. Consider them as different characters, each with their unique personality, traits, and quirks. Entering the IWC world, you'll come across models that speak directly to your heart—that seem to capture the essence of you. In all your glorious complexity and multifacetedness.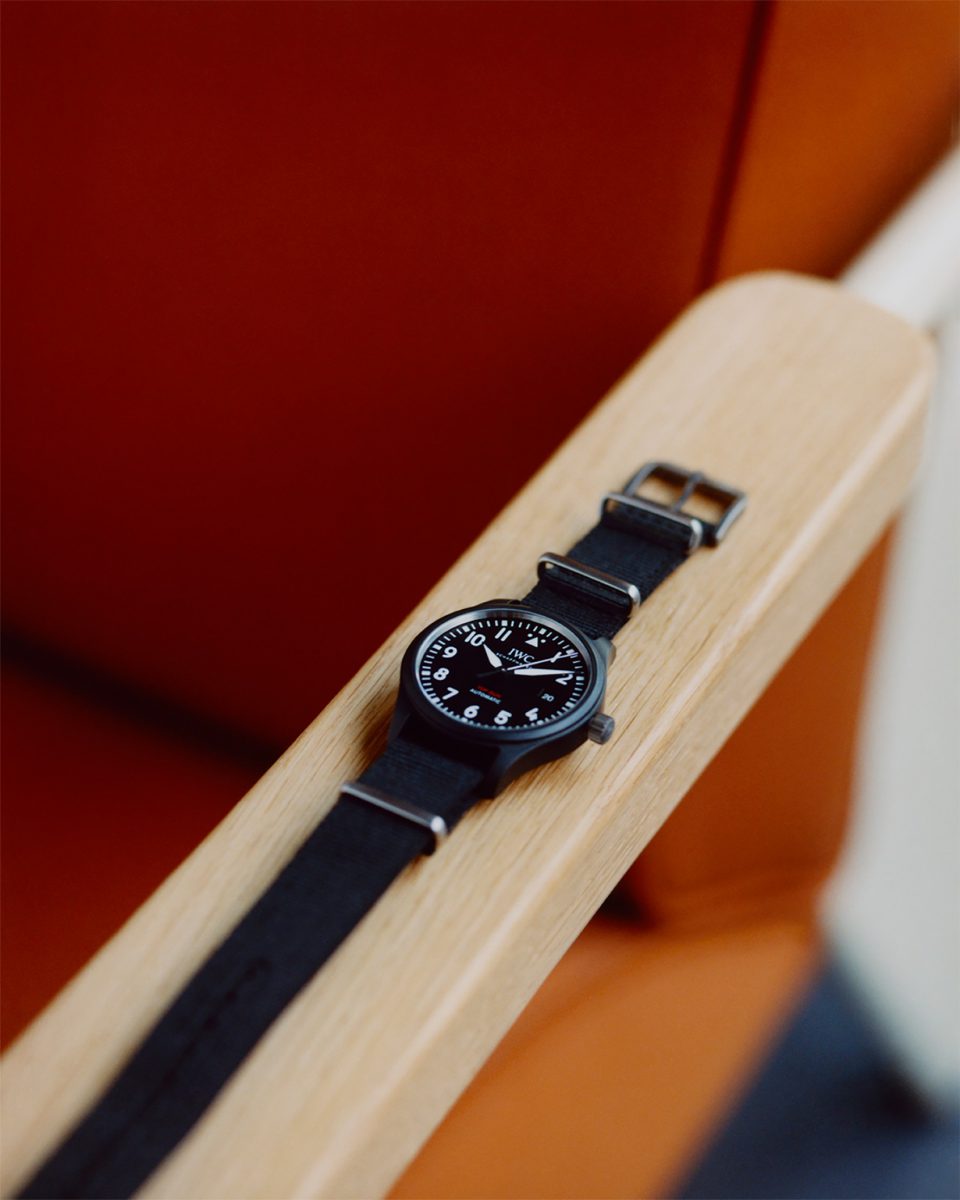 Find on MR PORTER the IWC timepiece that tells your narrative best, from the sturdy to the sophisticated, from the ones made for extreme situations to the ones crafted for exceptional occasions.
Whether you want your watch to stand by or stand out, IWC's horological expertise transforms a watch from a simple timekeeper into a symbol of you, your life, and your philosophy. Here are our eight favourite timepieces from IWC to express your personality.
The Vintage Vanguard: Big Pilot's Heritage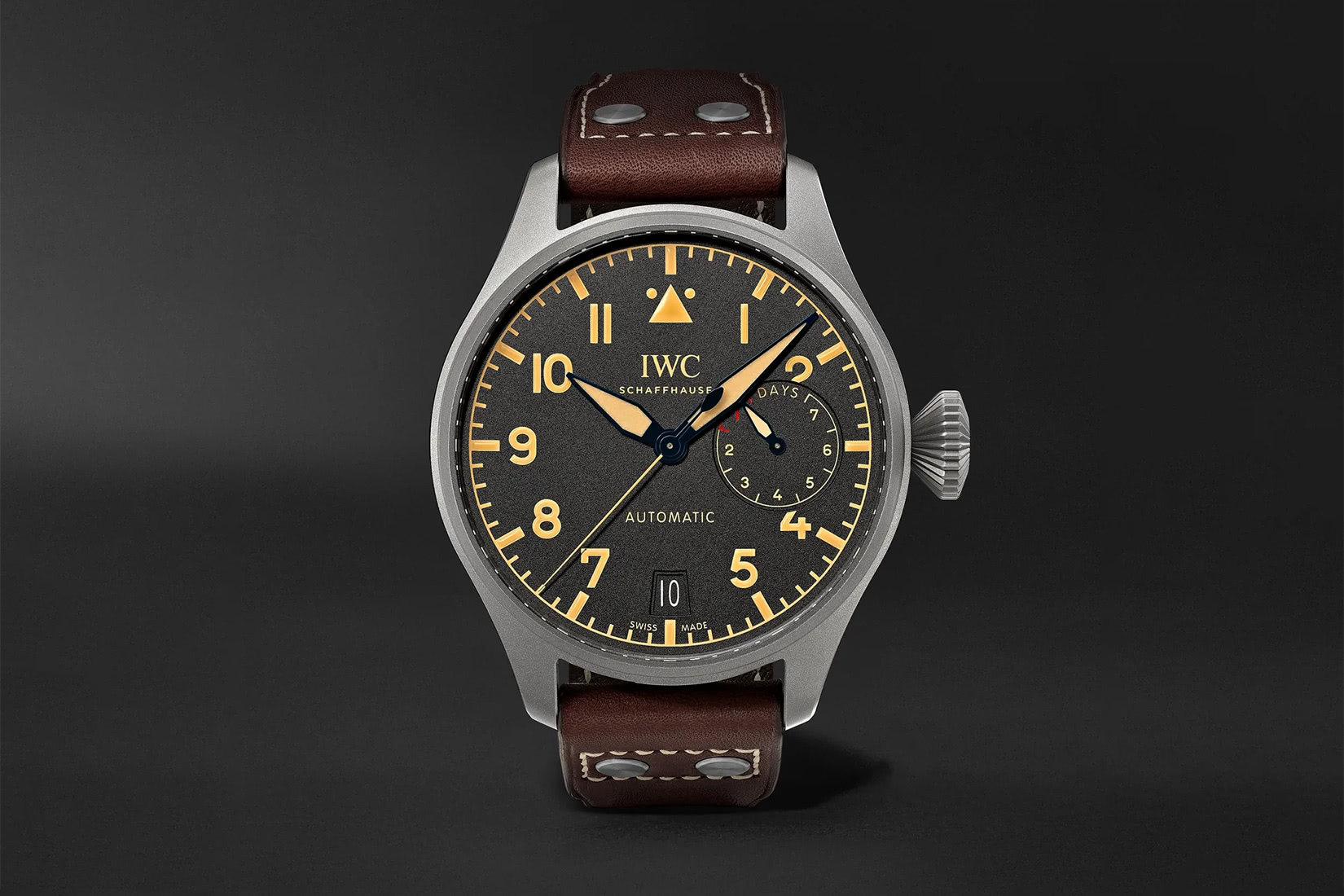 If you have a passion for old-school elegance, then you'll love IWC's Big Pilot's Heritage watch. Polished and put-together, this vintage military watch will speak to any gentleman who values honesty and honour above all else.
The vintage appeal of the Big Pilot's Heritage lies in certain key features borrowed from the brand's Calibre 52 TSC: a chapter ring, large Arabic numerals (for easy visibility), and propeller-inspired hands. Evoking classic pilot watches, these aspects capture the strength of mind and of will required by life in the skies.
Made from durable yet lightweight titanium with an automatic winding system and a 7-day power reserve, this watch is not only incredibly charming to look at but is also down-to-earth and ready for action.
The retro glamour of the Big Pilot's Heritage makes it the perfect watch for those with a love for tradition. A time-honoured timekeeper with all the refined romance of the golden glory days. 
Case size: 46.2mm
Materials: titanium and leather
Complications: hour, minute, and second hands, plus a date window
Movement: automatic
The Passionate Pioneer: Pilot's TOP GUN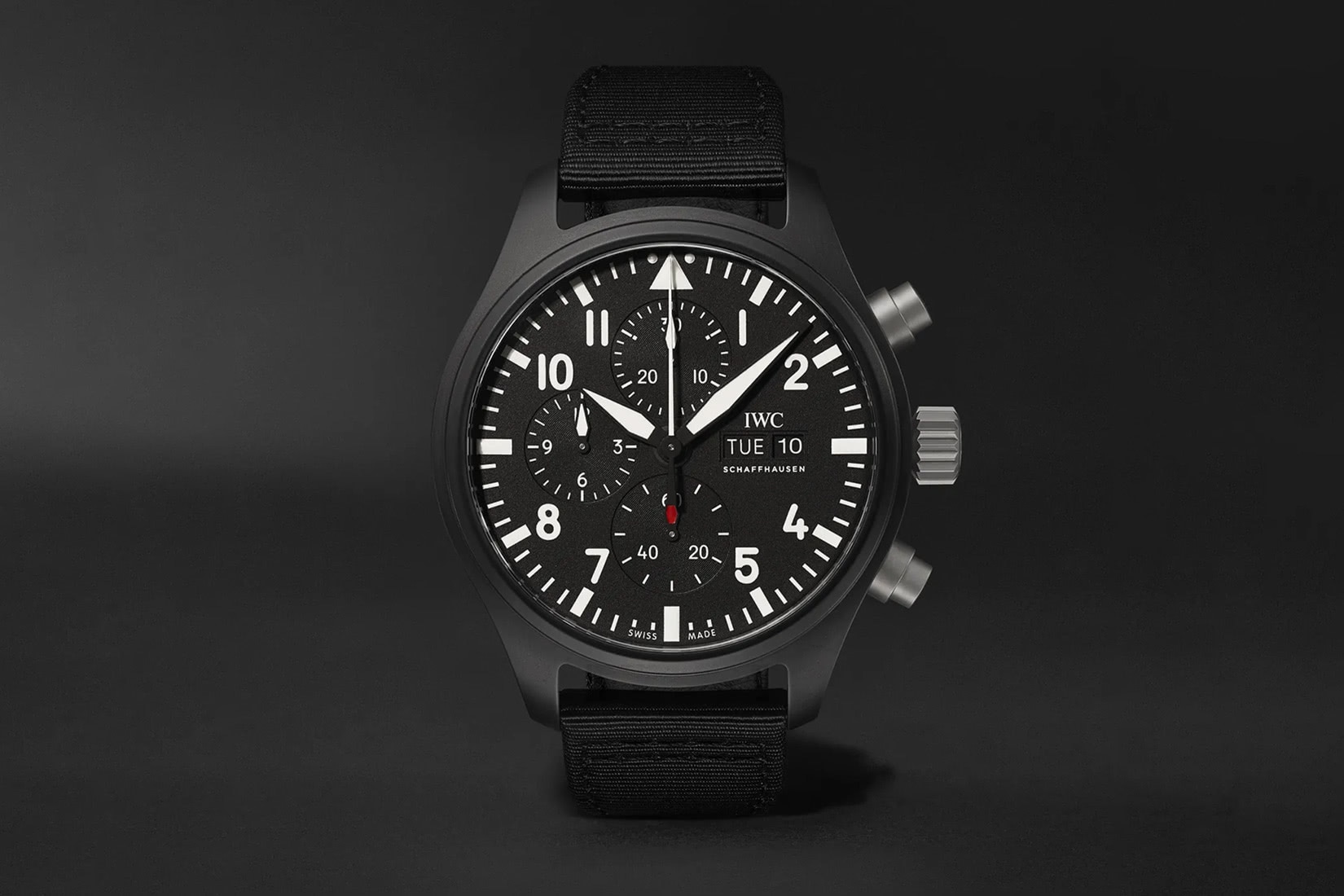 A member of IWC's Pilot's family, this TOP GUN automatic is a watch that evokes innovation and dynamism. It's a high-energy watch for a high-energy man. Someone who considers themselves a high-flyer, always seeking the next big thing.
The TOP GUN is made from matte black ceramic and titanium—a potent combination that's robust and corrosion-resistant but also looks innovative and assertive. Originally designed for US Navy jet pilots to take on their missions, it's most certainly the real deal.
All the same, this solid timepiece is more than capable of taking on modern life with its exceptionally precise calibre 69380 automatic movement.
Other functions include a stopwatch, day and date display, and 30-minute, 12-hour, and second counting sub-dials. A feature-heavy timepiece that feels as strategic, shrewd, and smart as you'd want from a modern tactical watch.
The IWC Pilot's TOP GUN is future-focused, forward-thinking, and firmly rooted in the 21st century. Perfect for the man with big dreams and big ideas.
Case size: 44.5mm
Materials: ceramic and webbing
Complications: hour, minute and second hands, day and date window, and a 1/4th second, 30-minute, and 12-hour counter
Movement: automatic
The Intrepid Innovator: Pilot's Spitfire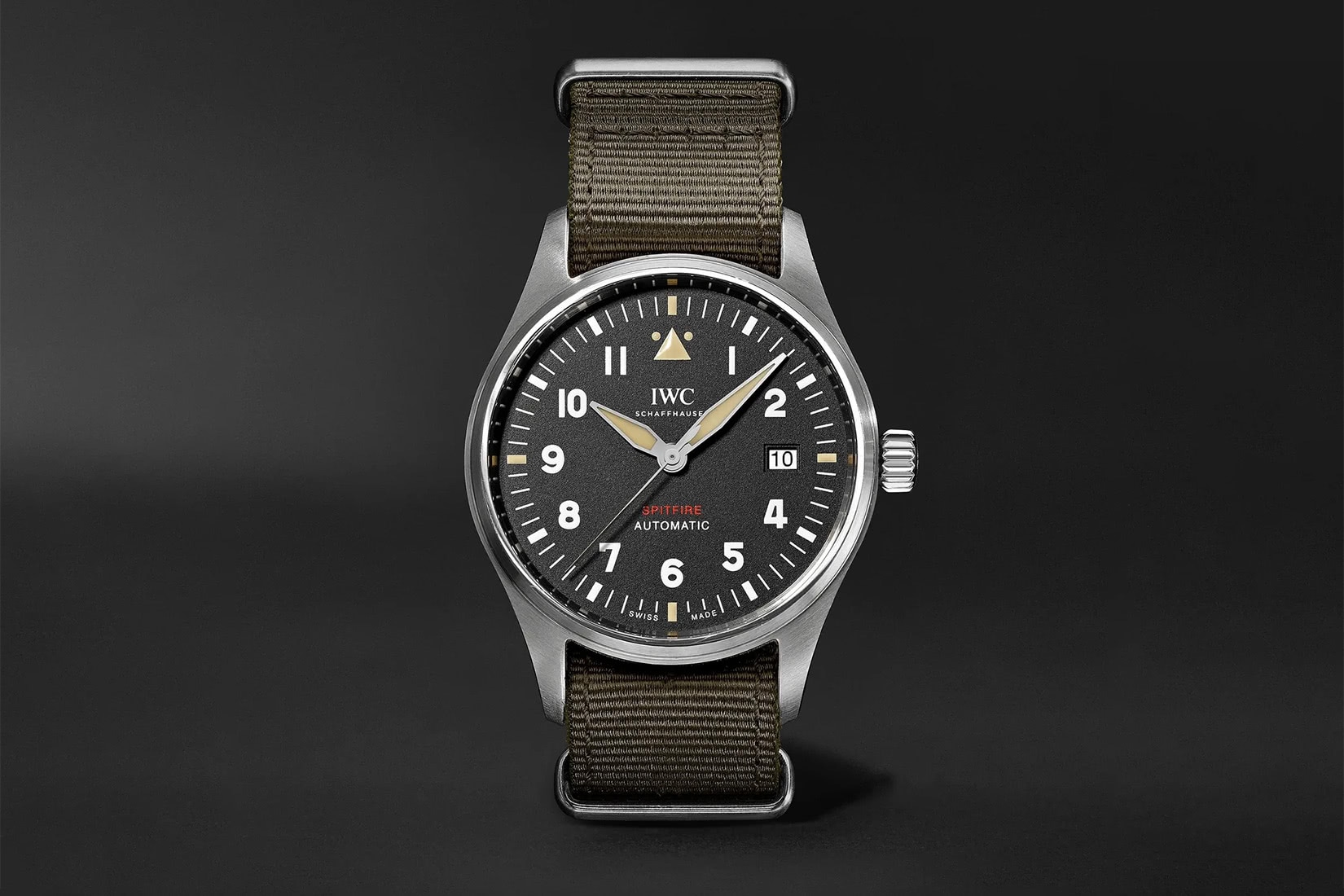 Based on a design originally intended for the British Royal Air Force, IWC's Pilot's Spitfire timepiece is definitely made with a certain wearer in mind. Trailblazers and risk-takers will find immediate affinity with this rugged field watch, perfectly suited for life in the great outdoors.
The first timepiece to feature IWC's 32110 calibre, this watch is 100% ready and raring to go. While the case is quite low-key at only 39mm, the stainless steel combined with the army-green webbing strap feels suitably no-nonsense and resilient.
A 72-hour power reserve will never let you down while the black luminescent dial features silver-tone and Super-LumiNova hands and easy-to-read numbers for effortless visibility. In fact, the dial was inspired by the interior controls found in a Spitfire cockpit. Just in case you needed extra motivation to go out there, fearlessly and full-throttle.
For anyone who can't stand being in their comfort zone, IWC's Pilot's Spitfire is the watch to accompany you out into uncharted terrain. 
Case size: 39mm
Materials: stainless steel and webbing
Complications: hour, minute and second hands, and date window
Movement: automatic
The Dashing Dreamer: Portofino Automatic Chronograph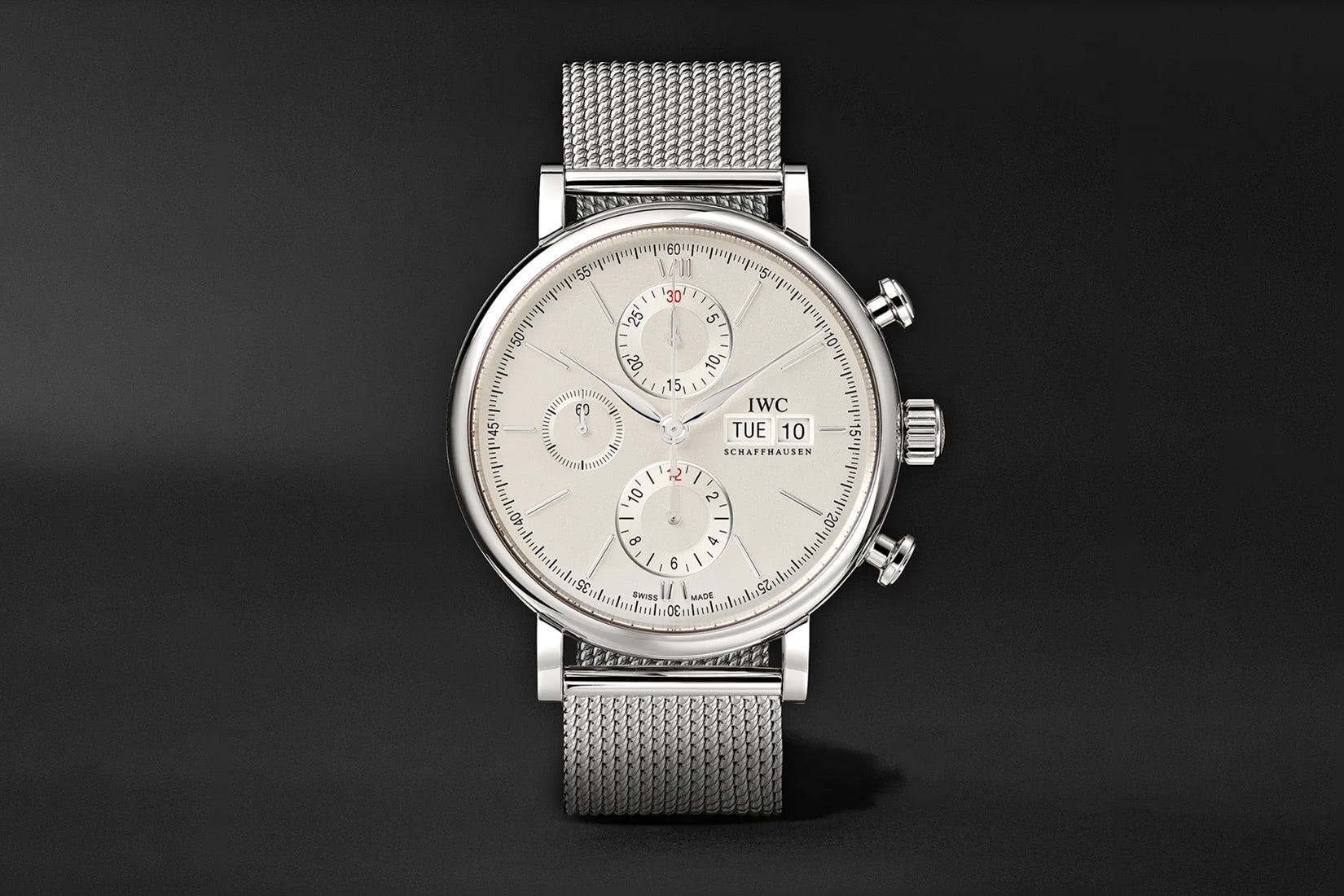 This ultra-sleek IWC Portofino chronograph was designed to dazzle. Inspired by that inimitable brand of Mediterranean elegance, it suggests sultry summer evenings by the pool of a luxury villa—and is the perfect timepiece for the pleasure-seeking sensualists among you.
Like all watches from IWC's Portofino collection, this one feels timeless with an emphasis on purity of design and classic shapes. It's modelled after a design dating from 1953 and definitely has some of that old-school mid-century sophistication. Made of stainless steel, it's durable, stylish, and confident, expertly evoking that work hard, play hard vibe.
The silver-plated dial has three counters so you can track hours, minutes, and seconds. A Milanese mesh bracelet feels comfortable and looks impeccable. All in all, it's perfectly suited to laid-back late-night entertaining.
Choose a watch that—like you—knows how to have a good time, with IWC's Portofino. The best watch for any self-certified bon vivant. 
Case size: 42mm
Materials: stainless steel
Complications: hour, minute, and second hands, date and day windows, and 30-second, 1-minute, and 1-hour counters
Movement: automatic
The Modern Minimalist: Blue Portofino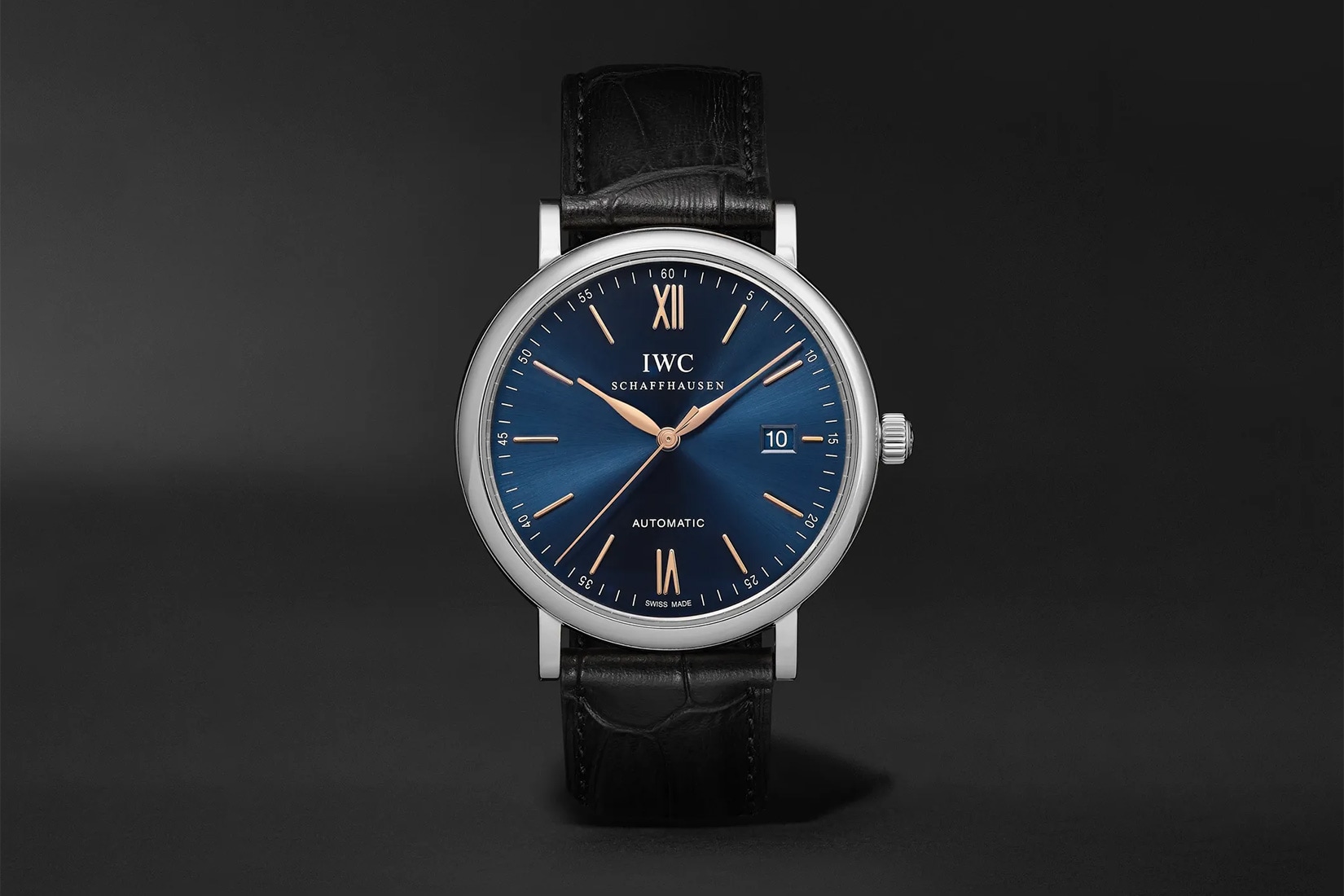 If you're turned off by needless clutter or over-the-top extravagance—in life as well as in watches—check out IWC's Blue Portofino. With its pared-back blue dial and sleek black alligator strap, it's the perfect watch for those who value sophisticated simplicity.
The aesthetic is uncomplicated yet compelling. The dial, with its gold-plated hour, minute, and seconds hands, plus the small date window, says a lot with very little. The mood is effortlessly cultured—the very opposite of ostentatious and the very picture of harmony and balance.
This is a watch that doesn't need to try to impress. Its understated stainless steel case may contain a Swiss-made calibre 35111 movement with a 42-hour power reserve—the very best of IWC craftsmanship—but you won't find this watch boasting or swaggering around. There's no need when the level of quality and performance is clear for all to see.
For calm and collected minimalists who keep their cards close to their chest, you need a watch that's equally low key yet still luxurious. In other words: IWC's Blue Portofino. 
Case size: 40mm
Materials: stainless steel with alligator strap
Complications: hour, minute and second hands, central hacking seconds, and date window
Movement: automatic
The Discerning Daredevil: Big Pilot's Perpetual Calendar Rodeo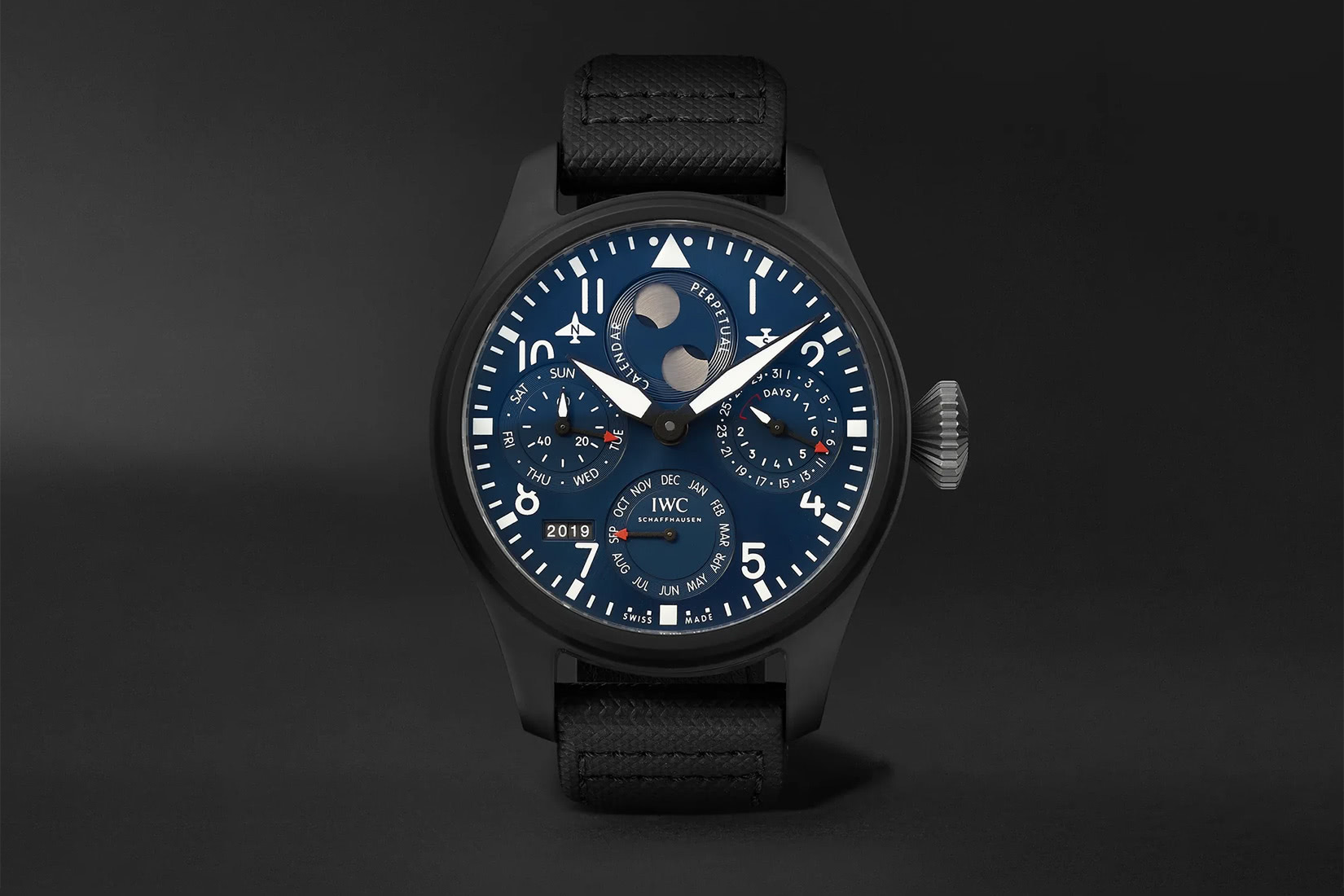 Looking for a watch as free-wheeling and adrenaline-hungry as you? IWC's Big Pilot's Perpetual Calendar Rodeo Drive has your name on it. Well, not literally. But it's about as perfect for adventure-seeking altitude-lovers as you're going to get.
Aesthetically, the watch makes clear the strong ties between IWC and the aviation industry. The brand is renowned for bringing precision timekeeping to the skies, and this particular timepiece has a large canonical crown that harks back to the original pilot watches.
Inside, this is a watch that doesn't know the meaning of half-measures. It features a perpetual calendar—one of the greatest feats of haute horlogerie—which can run without correction until 2100. The double moon phase display shows the earth's satellite and only needs to be adjusted by one day after 577.5 years. In other words, you don't need to worry about it.
And the 52615 calibre is fitted with ceramic components that are almost infinitely long-lasting. Twin barrels supply a power reserve of 7 days.
Shoot for the sky with IWC's Big Pilot's Perpetual Calendar Rodeo drive. It's a challenge-loving, boldly daring, and visionary watch that refuses to compromise. 
Case size: 46.5mm
Materials: ceramic and leather
Complications: hour and minute hands, perpetual calendar, perpetual moon phase, and small hacking seconds counter.
Movement: automatic
The Enigmatic Explorer: Aquatimer Expedition Jacques-Yves Cousteau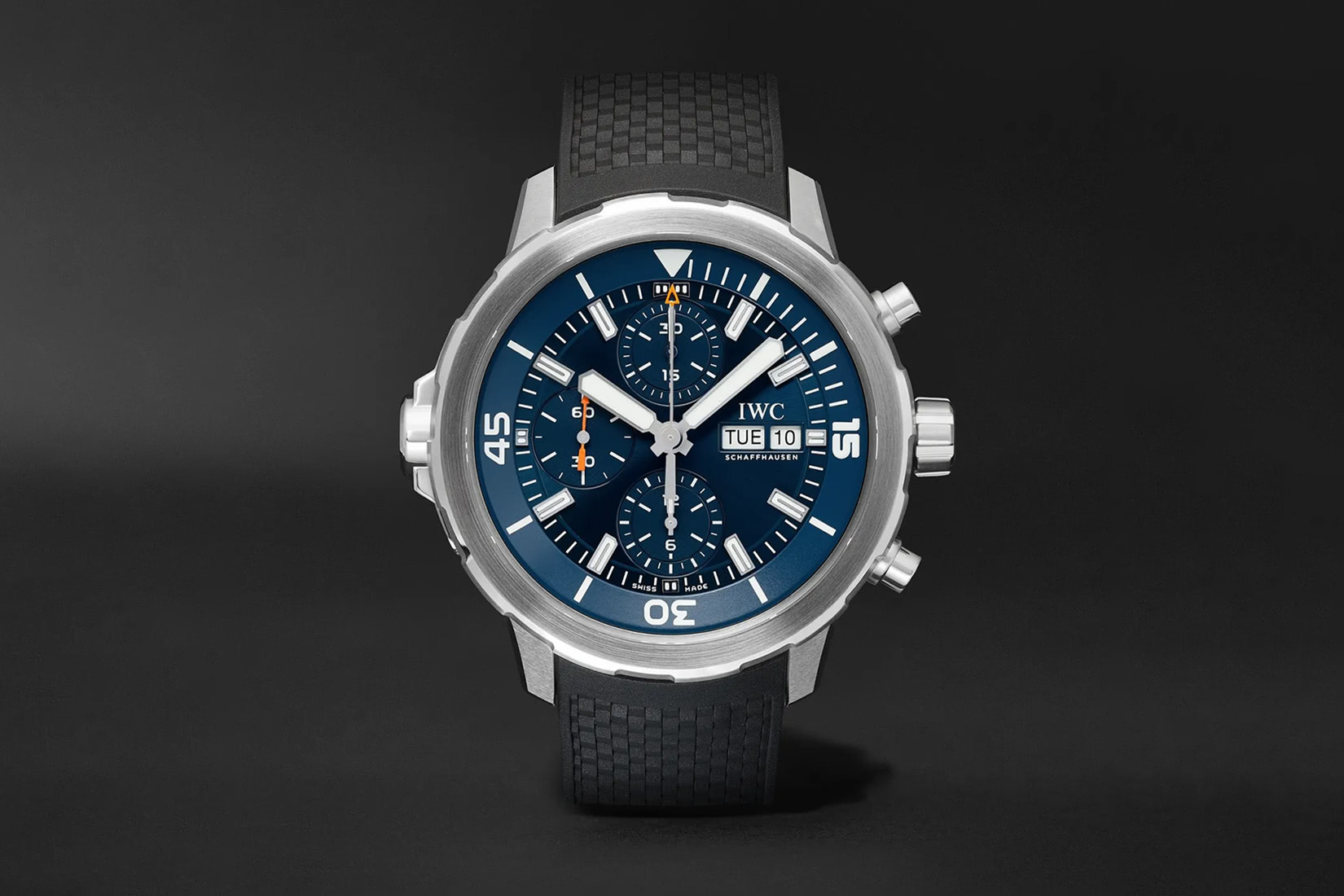 Go below the surface with IWC's Expedition Jacques-Yves Cousteau chronograph, inspired by the epic adventures of the famous French marine explorer. It's perfect for those who are drawn to the ocean and the sense of mystery and unknown it represents.
Engineered to take on the conditions of deep-sea discovery, this watch has a 30-bar water resistance with push-buttons that can be activated underwater. It also has the external and internal rotating bezel with SafeDive system and screw-in crowns that is essential in all high-quality dive watches.
A timepiece designed to take on the mystical, secretive, and ever-changing element that is water, this watch strikes the perfect balance between resilience and otherworldly beauty. The arresting blue dial features practical luminescent hands while the case is made of hard-wearing and reliable stainless steel but with a charming engraving of Jacques Cousteau on the back. Meanwhile, the strap is black rubber—straight-forward and no-messing-around.
For those attracted by the idea of adventuring into unfamiliar waters—literally or figuratively—this IWC Aquatimer Expedition Jacques-Yves Cousteau is made with you in mind.
Case size: 44mm
Materials: stainless steel with rubber strap
Complications: hour, minute and second hands, date window, and 30-second, 1-minute, and 1-hour counters
Movement: automatic
The Headstrong Hotshot: Portugieser Automatic Chronograph Boutique Edition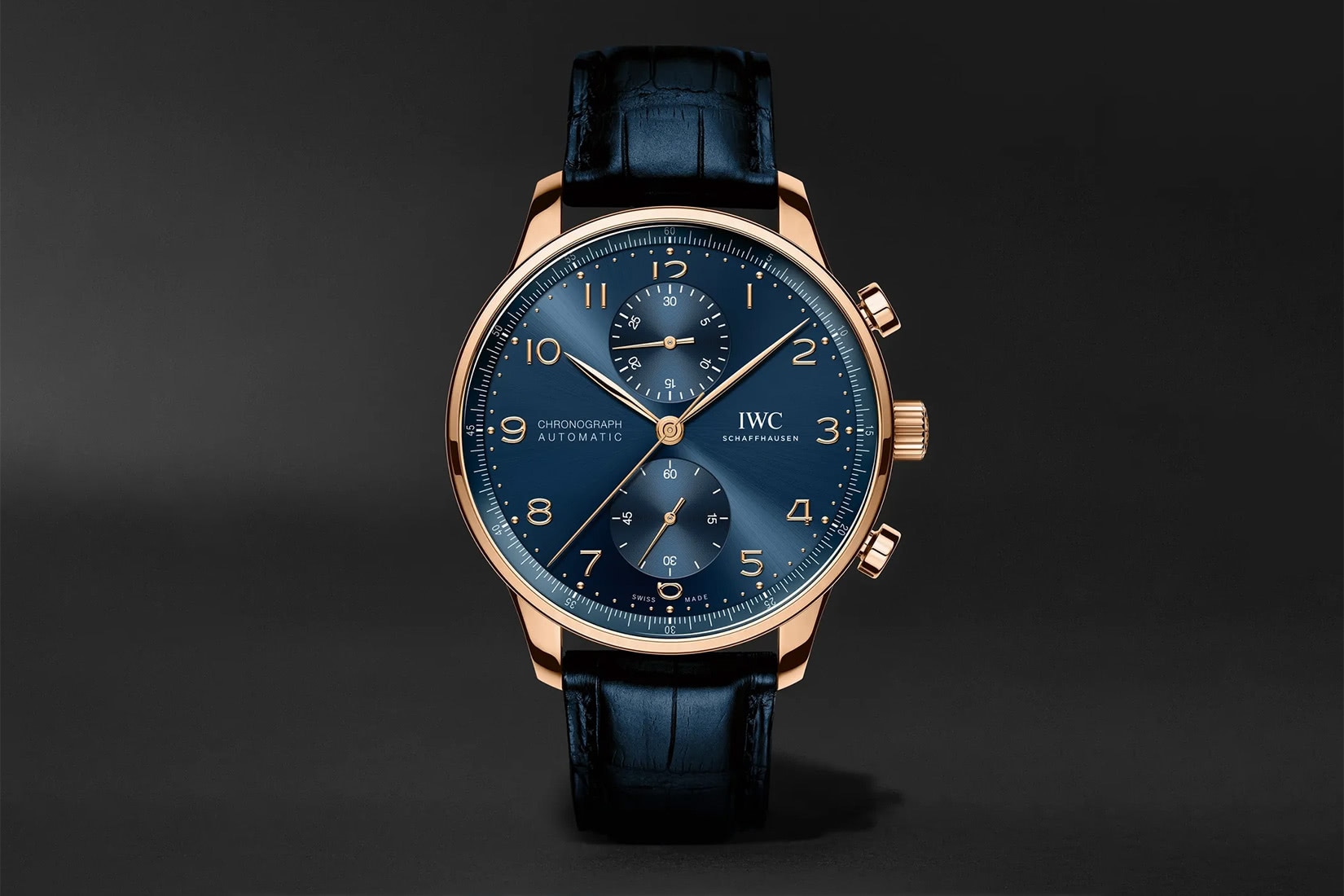 Whether you're a CEO, high-ranking executive, or working your way tirelessly up the career ladder, you need a watch that's as disciplined and determined as you are. You need a watch that evokes success and prestige like IWC's Boutique Edition Portugieser.
A watch designed for winners, heroes, and champions—in whatever field that may be—the Portugieser combines visual grandeur with rational practicality.
The IWC-manufactured calibre 69355 automatic movement with 46-hour power reserve and exhibition case back makes clear its ambition and tenacity. And with a 30-minute counter, 60-second hand, and small second sub-dial, this is a watch as focused on strategy as aesthetics.
Meanwhile, the 18-karat gold case and gorgeous blue dial with the matching alligator leather strap is all about creating the best impression. It's bold, audacious, and loves the limelight. Just like IWC, and just like you, this watch is in relentless pursuit of perfection.
For natural leaders, perfectionists, and lovers of life's finest things, this IWC Portugieser is for you. 
Case size: 41mm
Materials: 18-karat gold and alligator
Complications: hour and minute hands, small second sub-dial, and a 30-minute counter and 60-second hand.
Movement: automatic