You don't need to be an automobile expert to know that the future is electric. The road ahead is going to feature far fewer gas guzzlers and a lot more electric cars and electric motorcycles as part of the world's ongoing efforts to reach zero net emissions.
And, as we witness the slowing sales of fossil fuel-powered cars, all our attention is on the coolest of the clean-energy vehicles. In particular, the electric classic cars coming out of Zero Labs. The California-based automotive firm is making waves in the industry with its compelling mission to bring the latest EV technology to classic and collectable vehicles.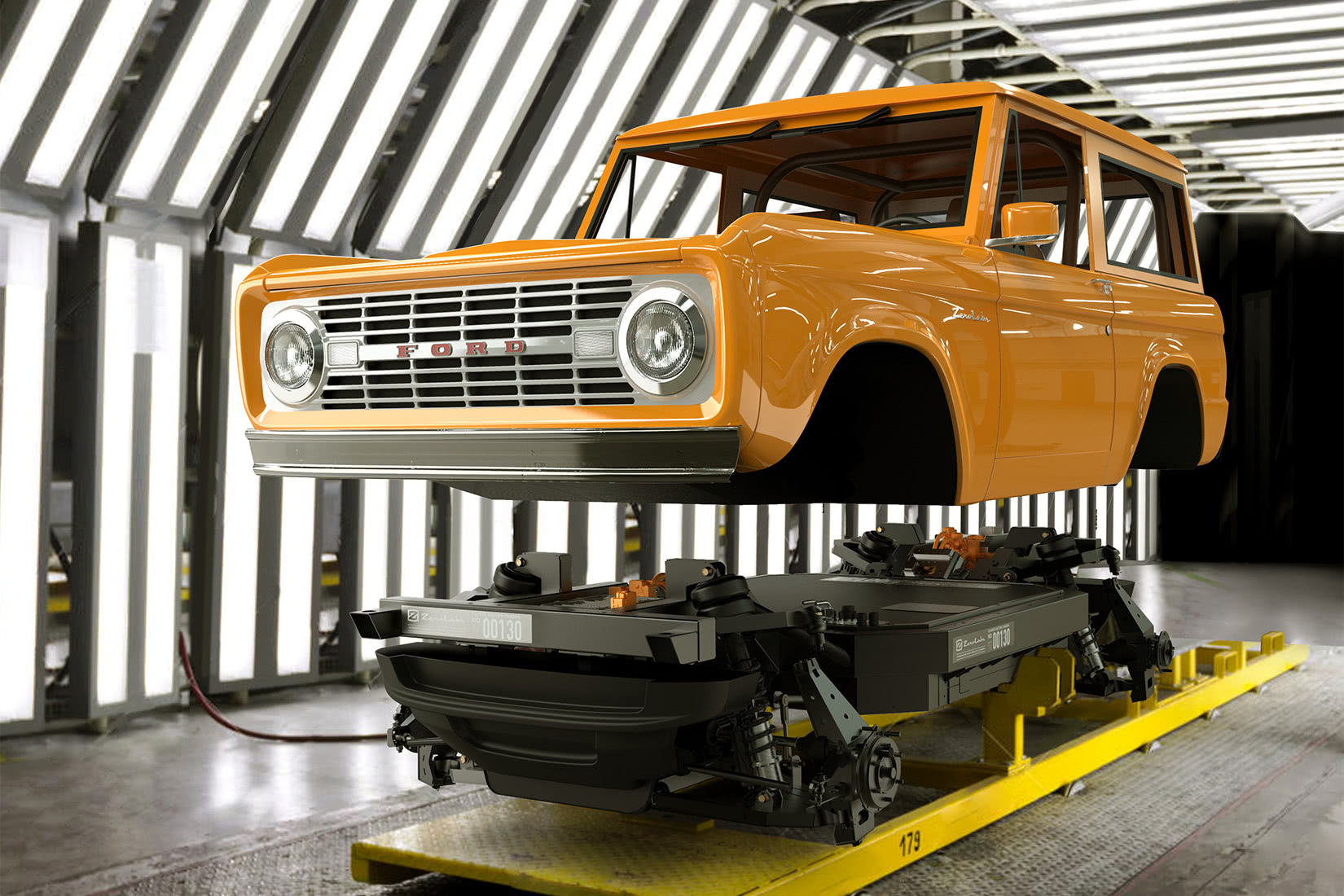 In a bid to embrace electric, iconic cars seem set to become another species on the soon-to-be-extinct list. While we still swoon over their old-school style, in an age of climate change, it's becoming increasingly hard to justify driving them.
So what will happen to these classic cars that we all know and love? Will they be rendered obsolete?
Thanks to Zero Labs, the answer is no. The company is writing a sequel to the classic car story—and it's a good one.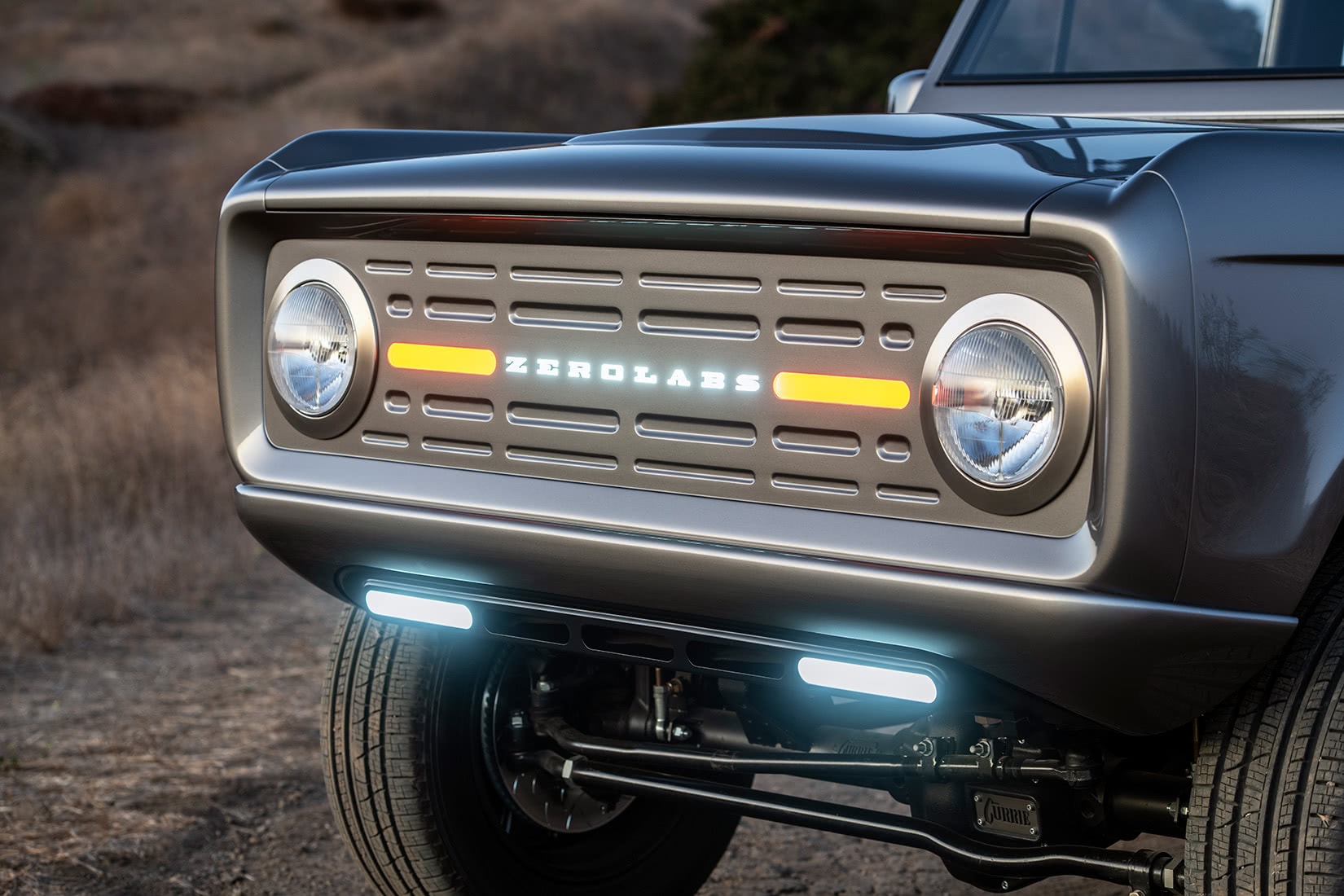 With a commitment to a greener planet alongside respect for our rich car-making heritage, the Zero Labs team—made up of entrepreneurs, engineers, futurists, and car enthusiasts—is bridging the gap between classic and electric cars through a unique conversion system, bringing cutting-edge EV technology to vintage vehicles.
Zero Labs' premium electric classic cars are designed to be low maintenance and environment-friendly while also providing the highest levels of luxury, combining clean-energy and convenience with the soul and spirit of the world's most iconic cars.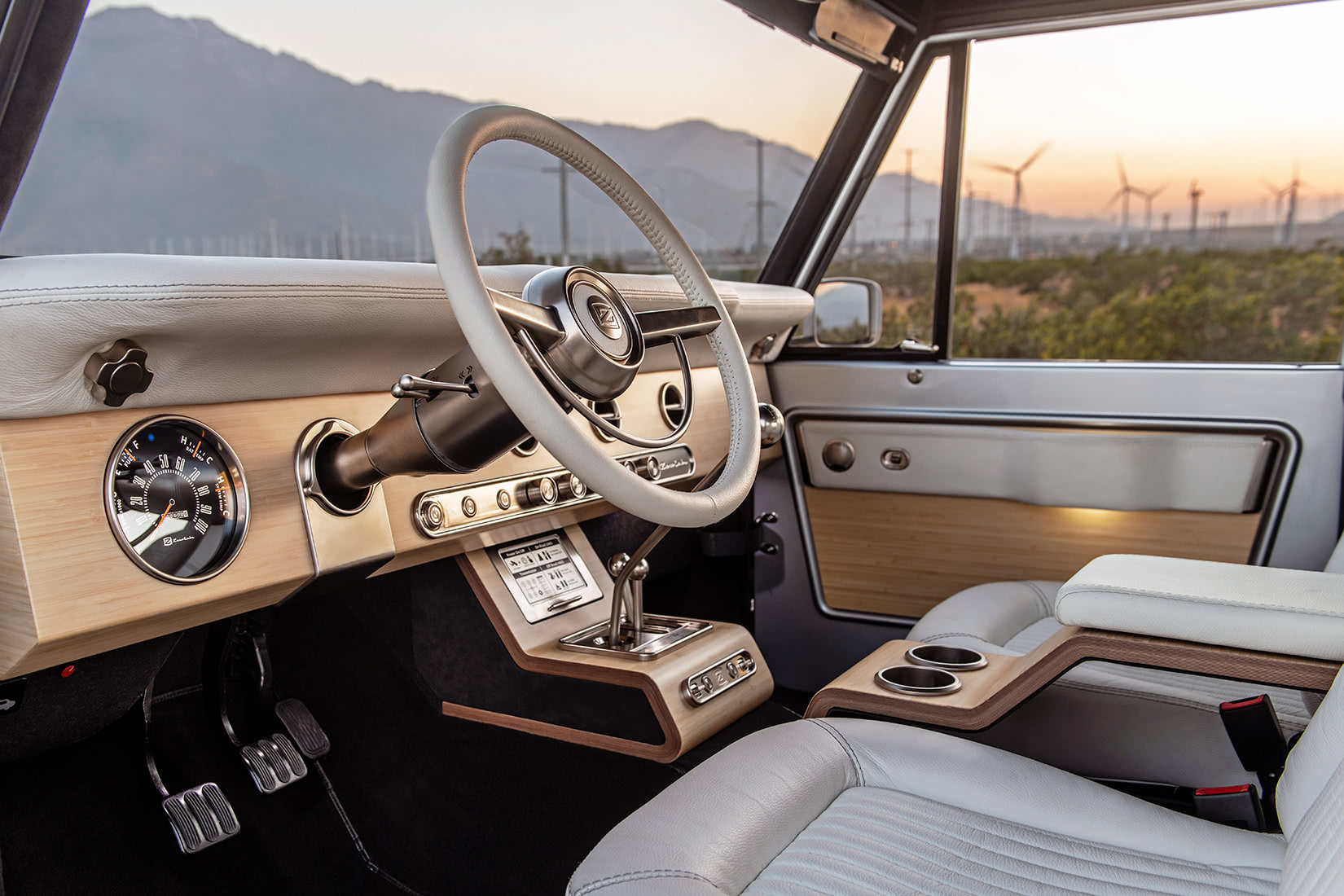 Zero Labs undertakes an entire restoration and remake of classic cars to contemporary show-car standards. First, they disassemble the original car. Then, they start the rebuilding process, replacing all outdated, broken, unsafe, or toxic technology with clean and advanced solutions, including a custom all-electric platform upgradable battery.
The entire transformation process takes 30 days and, at the end, you've got a classic car, reborn. A 235-mile range, telematics and remote diagnostics, independent front and rear suspension, and DC fast charging are just some of the car's new and noteworthy features.
Zero Labs Electric Ford Bronco: premium automobile perfection
One of Zero Labs' most stand-out creations is the electric Ford Bronco.
Early Broncos are one of the hottest collectables in the vintage-SUV market so it's no surprise that they were a top target for Zero Labs' electric conversions.
The team took 1960s and 1970s Ford Broncos, masterfully resorted them, then converted them into luxury electric vehicles. Think carbon fibre panels, vegan leather, bamboo inserts, Fox Racing suspension, a floating centre console, an Eames chair, and a manual gear stick for an authentic driving experience. Classic Bronco architecture, but with plenty of power and zero emissions.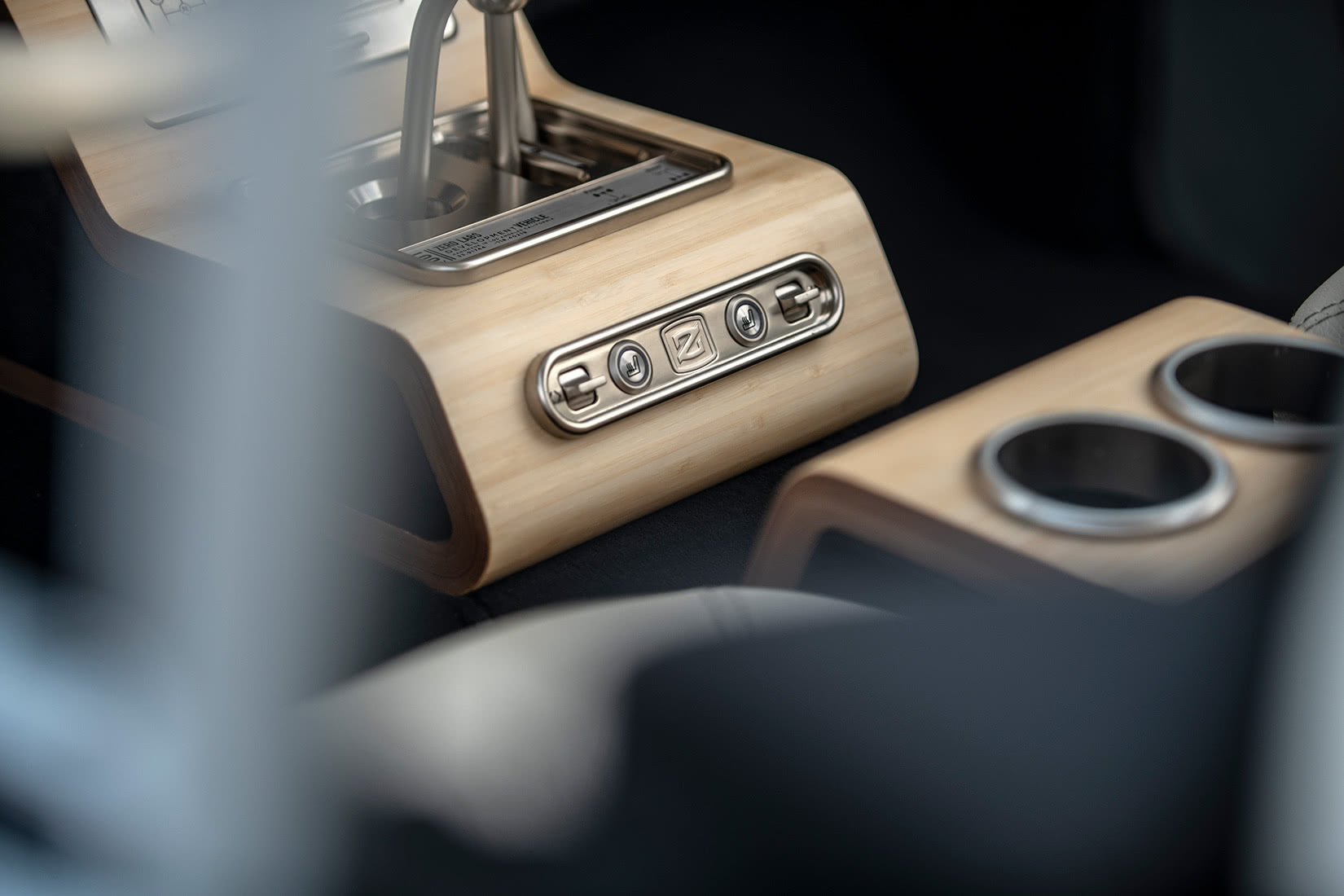 A seductive alternative for any nostalgic car lover
Today, those cars eligible for conversion by Zero Labs's electric platform include the different makes, models and sizes of classic 4×4s (1947-1975), classic muscles (pre-1975), classics 2-door coupés (1948-1975), and classic pickups (1947-1975).
The Land-rover Series III, for example, features a classic-contemporary interior, a traditional aluminium alloy body, the option of an 85 or 100 kwh battery with a 235-mile range and 300-600 horsepower, and the choice between a closed-roof or open-top.
Zero Labs' EV platform means anyone can bring in a collectable car and get it converted into an electric vehicle. Find your dream car and Zero Labs will help you create your own unique electric version, retaining the elegance and refinement of the original while adding powerful all-electric performance engineering. Keep the charm and romance of your classic vehicle—but gain a power boost and a cleaner and quieter drive.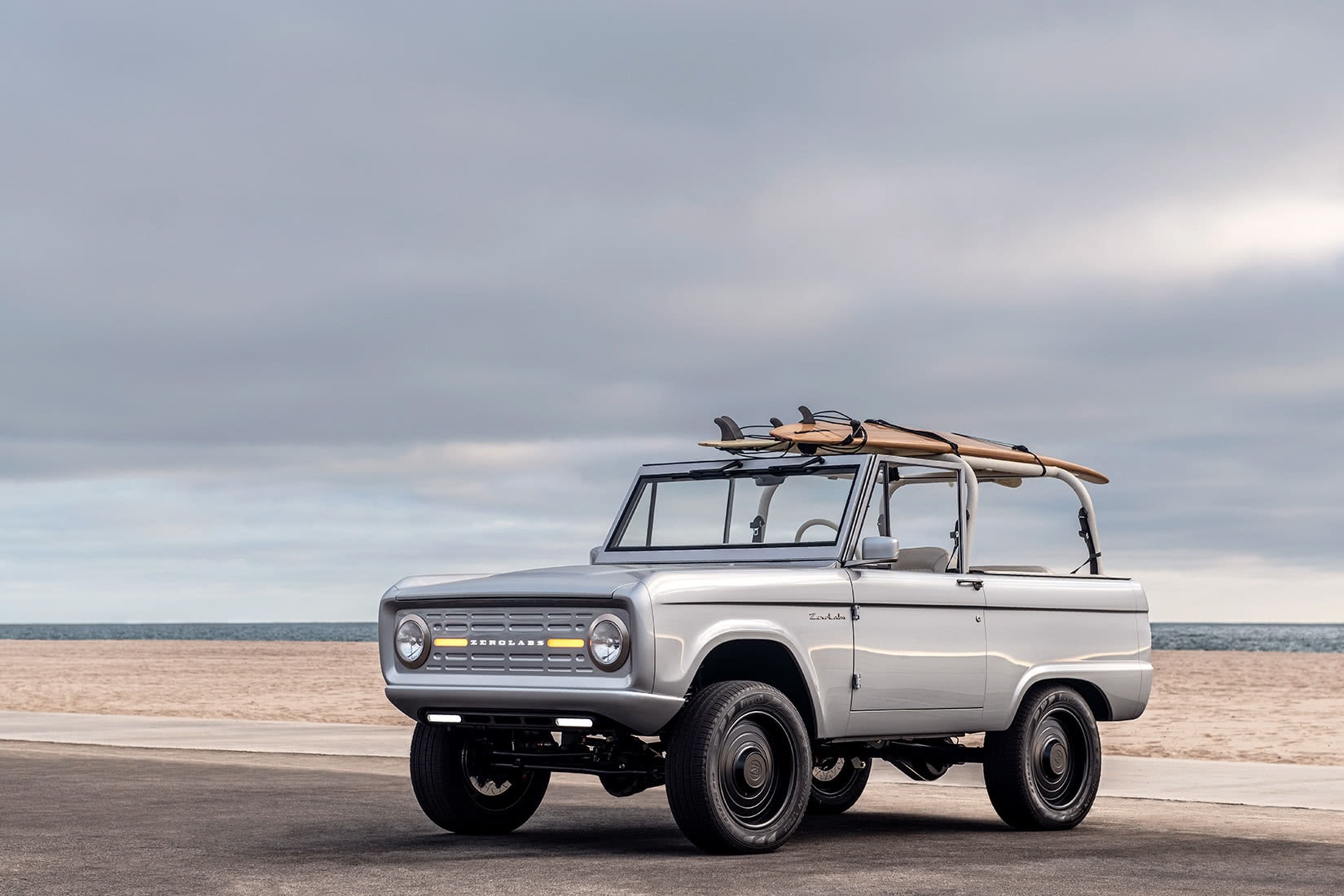 With an intuitive understanding of design and a welcome emphasis on modern luxury and convenience, Zero Labs creates cars fit for this century but with all the character and retro-cool of last century. Electric classic cars full of vintage flair and with eco-credentials sneaked in there too.