Bollinger Motors is bringing the electric car revolution to the rugged outdoor with the B2 all-wheel-drive pickup truck. The Michigan-based company unveiled the new car earlier this year with an impressive fact sheet to match.
Building on the success of the B1 Sport Utility Truck, Bollinger Motors is expanding its range of vehicles with a full-size pickup truck. The B2 comes with a dual-motor platform, hydropneumatic suspensions, in-wheel portal gear hubs and a 120-kWh battery pack. Ready to discover the new ev pickup? Pack your bomber jacket and high-top sneakers and let's dive in!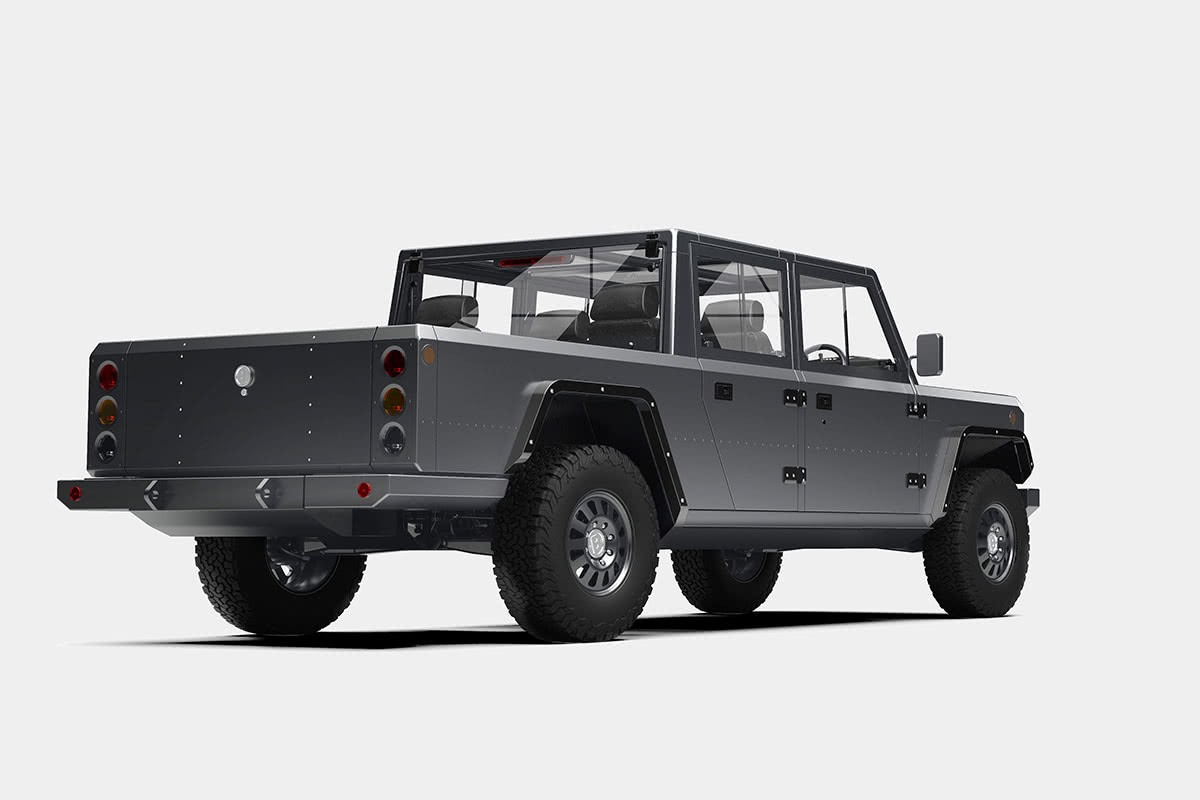 Taking full advantage of the absence of a gas engine, the B2 will have innovative (and patented) pass-through doors for transporting extra-long items.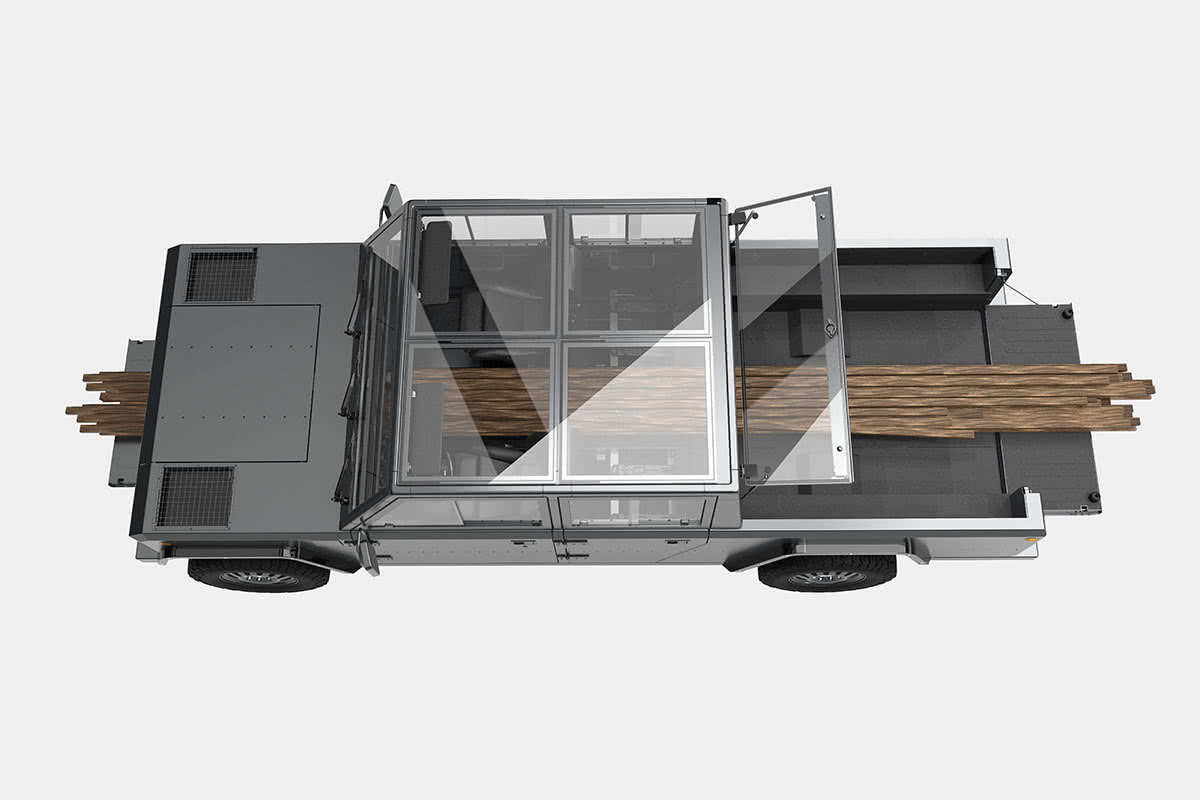 Storage is indeed a priority for the designers behind the B2. The pickup bed is 4'1" wide by 5'9" long. The B2 will be a Class 3 work truck with a hauling capability of 5,000 pounds and a gross vehicle weight rating of 10,001 pounds.
In its final version, the B2 pickup truck will be fully street legal to drive in the US, Canada, the EU, Australia and New Zealand.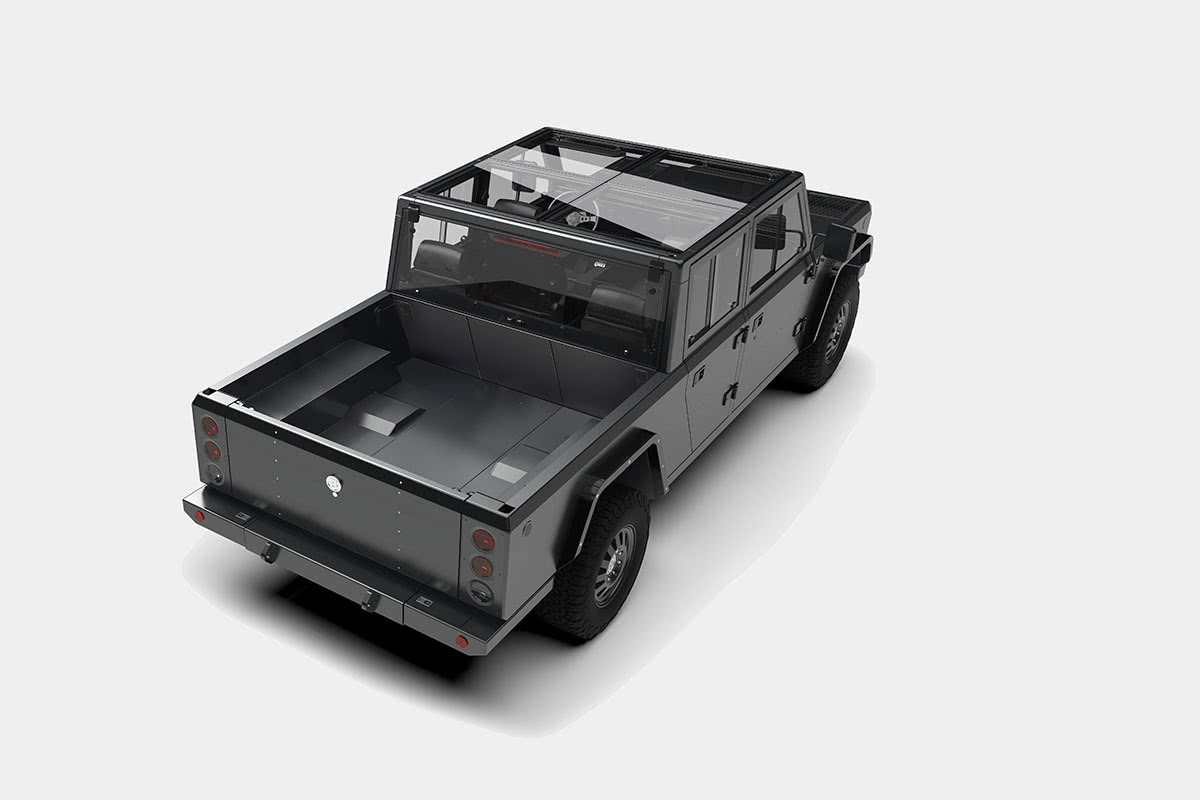 How much does the B2 electric pickup cost?
Bollinger Motors will announce options and pricing for the B2 in 2019. The manufacturer is already taking reservations for both the B1 and the B2 on their website with no money down.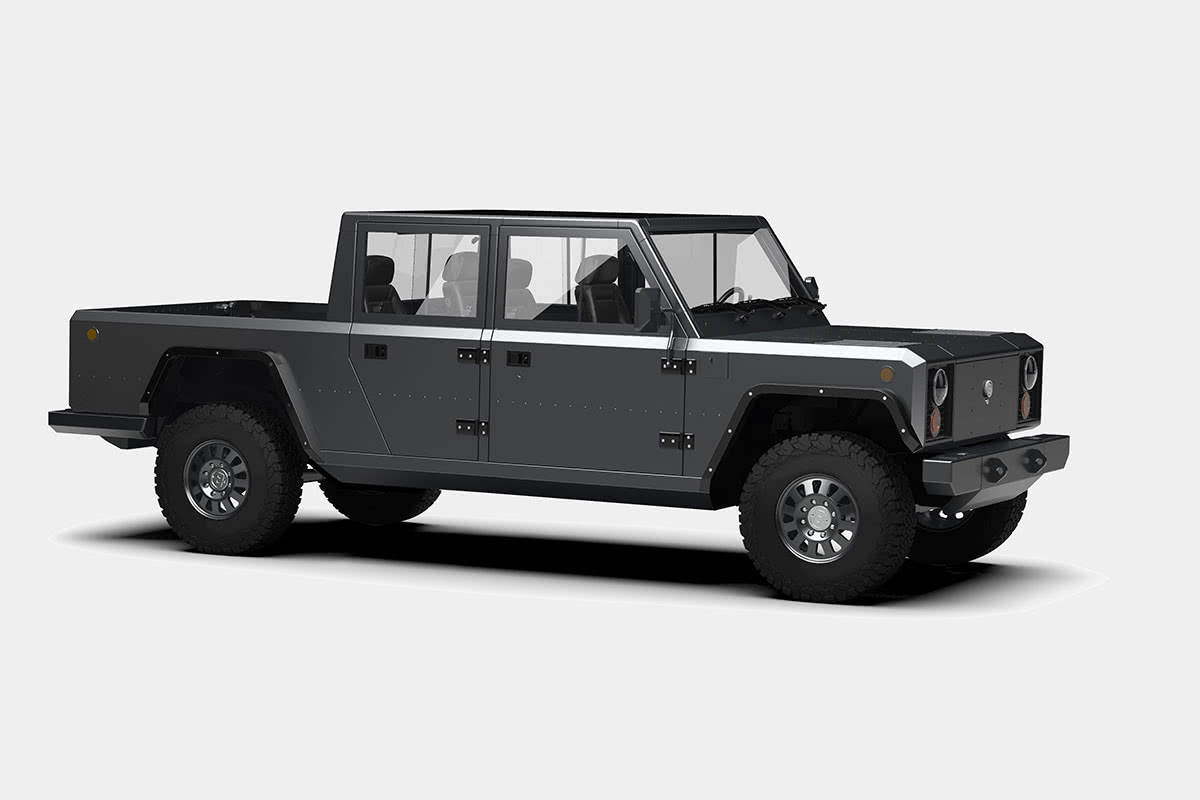 Bollinger Motors is behind the world's first all-electric, on-and-off-road sport utility truck: the B1. The company is dedicated to manufacturing in the US with US-made components and materials.