After putting a man on the moon and being able to instantly Facetime someone who lives on the other side of the planet, there might have been a little expectation that we'd be able to turn back time by now. But, despite all of science's never-ending technological advances, we still haven't quite discovered a way to jump back into the past.
But we have done the next best thing. Anti-wrinkle creams might not be quite as much of a medical marvel as sending humans into outer space in a rocket ship, but we guarantee you'll feel almost as impressed once you've found your new anti-aging cream.
The best anti-aging creams, especially when used alongside toning kits like NuFACE's Advanced Facial Toning Kit, offer a targeted, unparalleled attack on all things wrinkles. Suddenly, things like aging seem more optional than a fixed guarantee.
Our guide to the best wrinkle creams confirms what science hasn't been able to, yet: it is possible to turn back time, but the answer is found inside a range of beautiful, gently-scented, minimalistic bottles, rather than a rocket scientist's brain.
The 17 best wrinkle creams
Kate Somerville: Overall best anti-wrinkle cream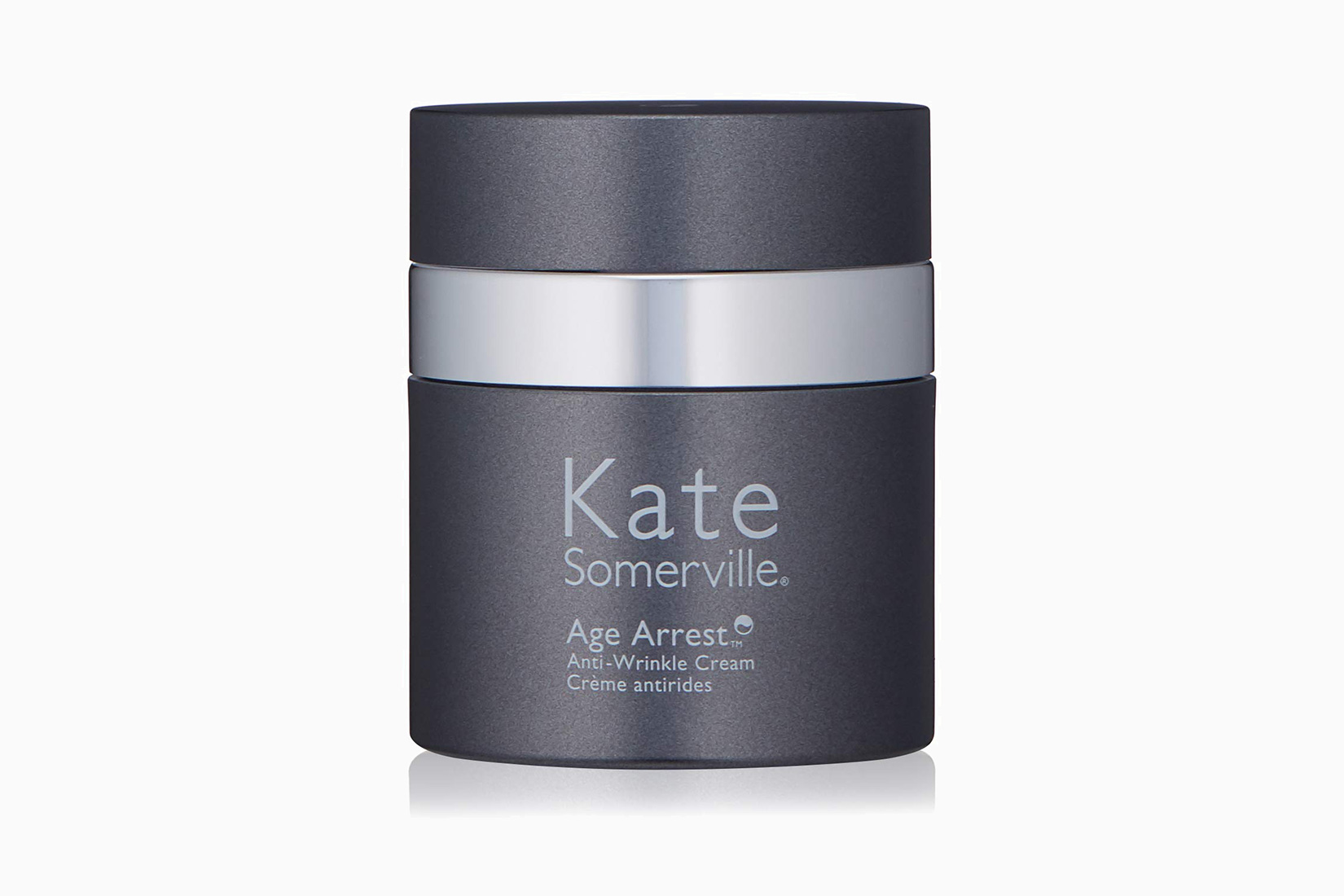 You might notice a faint golden glow around your tub of Kate Somerville's Age Arrest Anti-Wrinkle Cream or perhaps a subtle halo dancing around the top of it. Or, actually, that might all just be in your subconscious after using this cream once or twice and struggling to believe how miracle-working it actually is. Our undeniable choice for the position of best wrinkle cream, this powerful addition to your skincare routine promises to effortlessly make your face seem brighter and firmer while smoothing out lines and adding a fresh burst of hydration.
The skincare equivalent of eating your five a day, getting eight hours sleep and drinking two liters of water all rolled into one, the Age Arrest Anti-Wrinkle Cream takes elements of science, research and seemingly magic to create a cream that transforms your skin almost instantly. Sea Whip Extract and Algae Plasma are the cherry on the cake to add a touch of scent and soothing to sensitive skin.
Best for: The sort of "arrest" you'd gladly put your hands up for.
Augustinus Bader: Best high-end anti-aging cream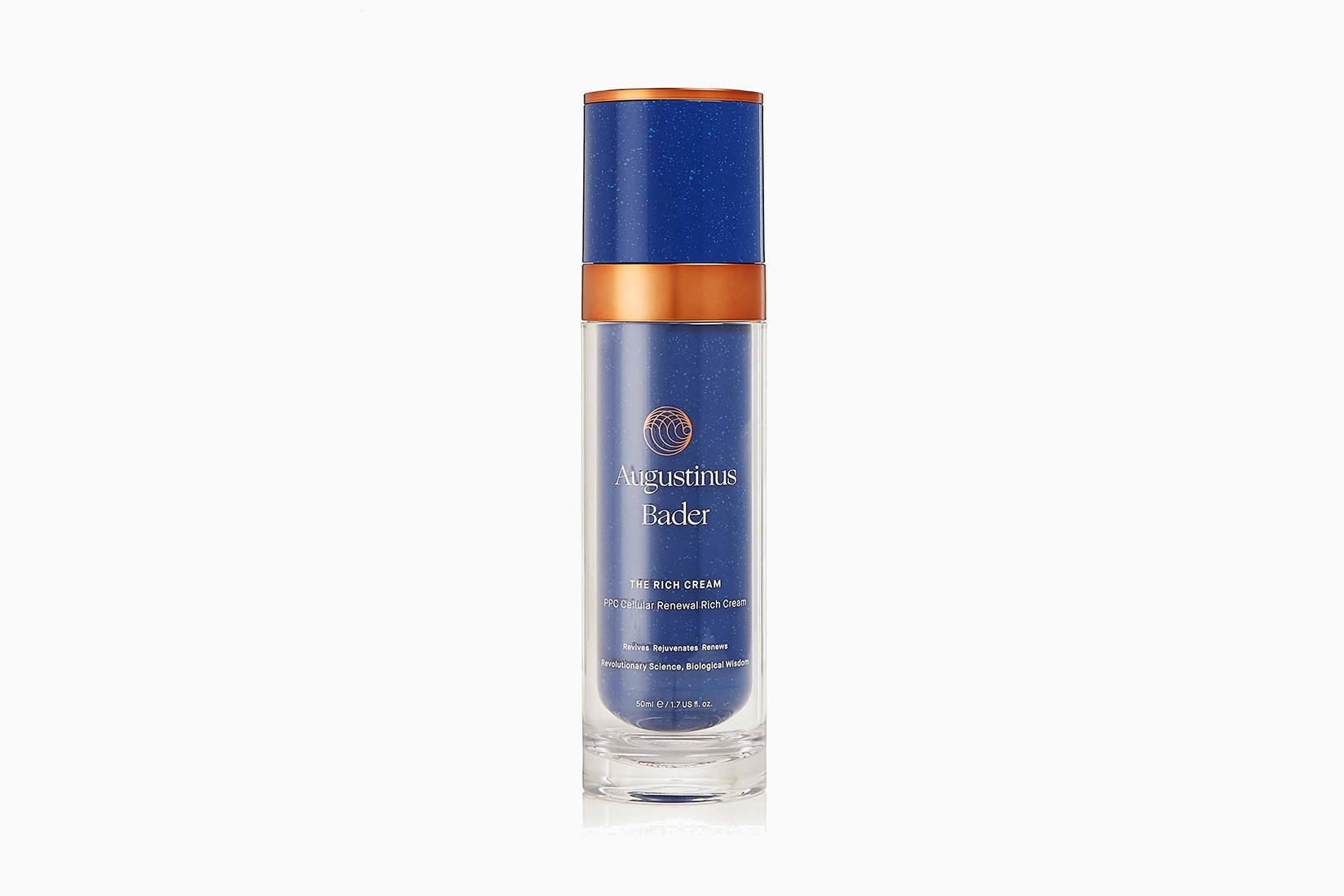 Rich and sumptuous, there aren't many treats that feel quite as luxurious as applying Augustinus Bader's The Rich Cream. Defying the laws of physics, it's thick enough to feel properly indulgent while remaining weightless enough to keep your skin feeling fresh and delicate. Rich by name and rich by nature, this deeply-moisturizing cream is one of the most divinely exquisite around. It promises to drastically alter your complexion with the removal of fine lines and the addition of a healthy burst of plumpness. 
This face cream is more than worthy of a prized spot in your makeup bag thanks to its magical ability to transform your skin. Silky smooth thanks to its argan, avocado and Evening Primrose oils, it's nourishing and hydrating, adding a radiant glow to your face. This is the kind of anti-aging skincare that you'd dip your entire body in if you could.  
Best for: A richly decadent reset button for skin
Neutrogena Face Cream: Best value wrinkle cream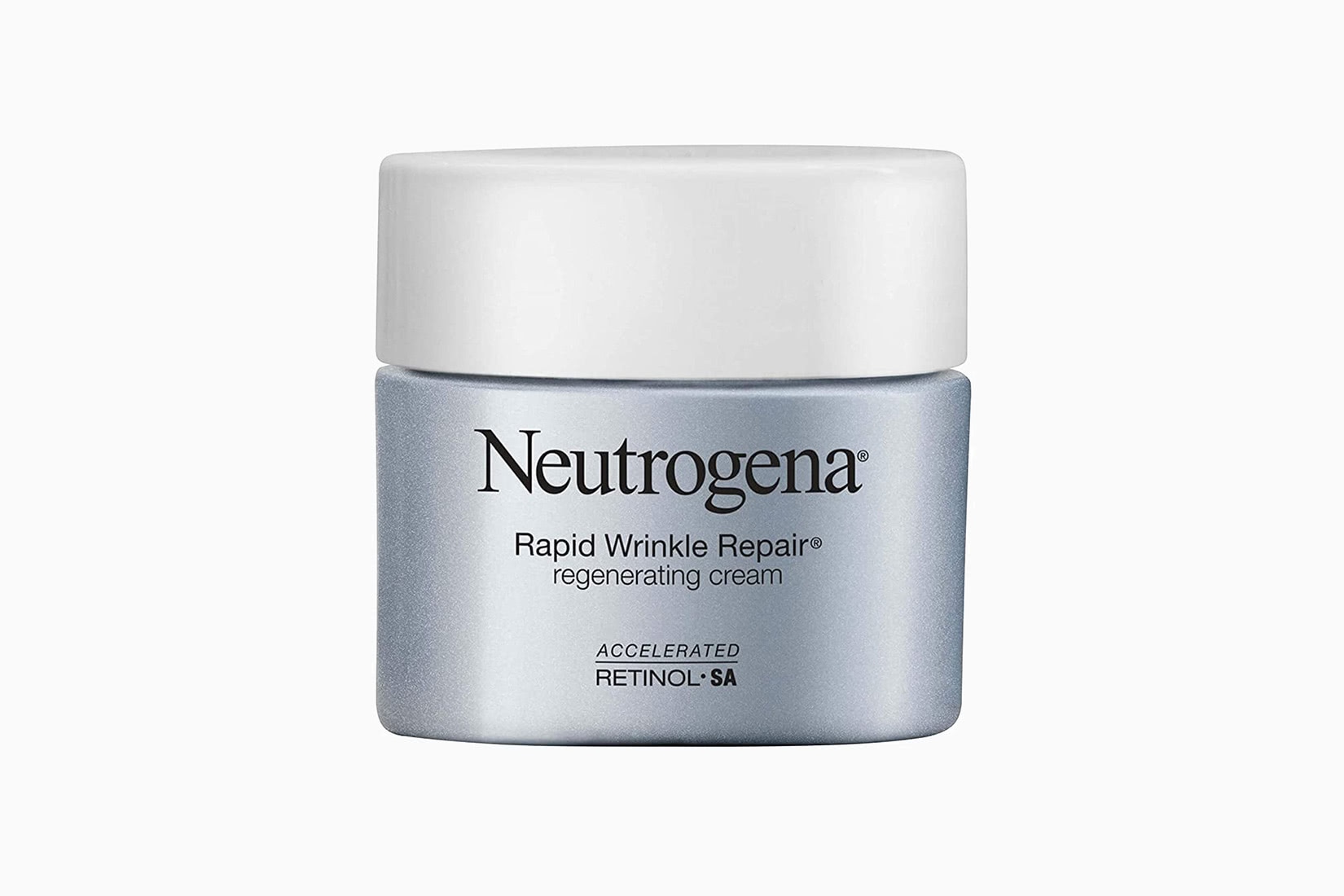 You don't always need to spend a fortune on anti-aging skincare to get good results. So, next time you're looking for a budget-friendly drugstore wrinkle cream that does the job without setting you back a small fortune, consider Neutrogena. The Rapid Wrinkle Repair Regenerating Cream might have a name that'll require a deep breath to say in full but that's just as well, as you'll want to keep this cream a secret.
Formulated with retinol for collagen-boosting benefits but enough moisturizer to prevent irritation, this wonder cream can be used for day or night. Rich and hydrating, this is a cream that feels luxurious to apply, whether you're tackling dull skin or deep wrinkles around the mouth. It's the perfect addition to your at-home skincare routine that you'll swear by for the foreseeable future.
Best for: Slathering a thick layer on without feeling guilty.
Avene: Best wrinkle cream for sensitive skin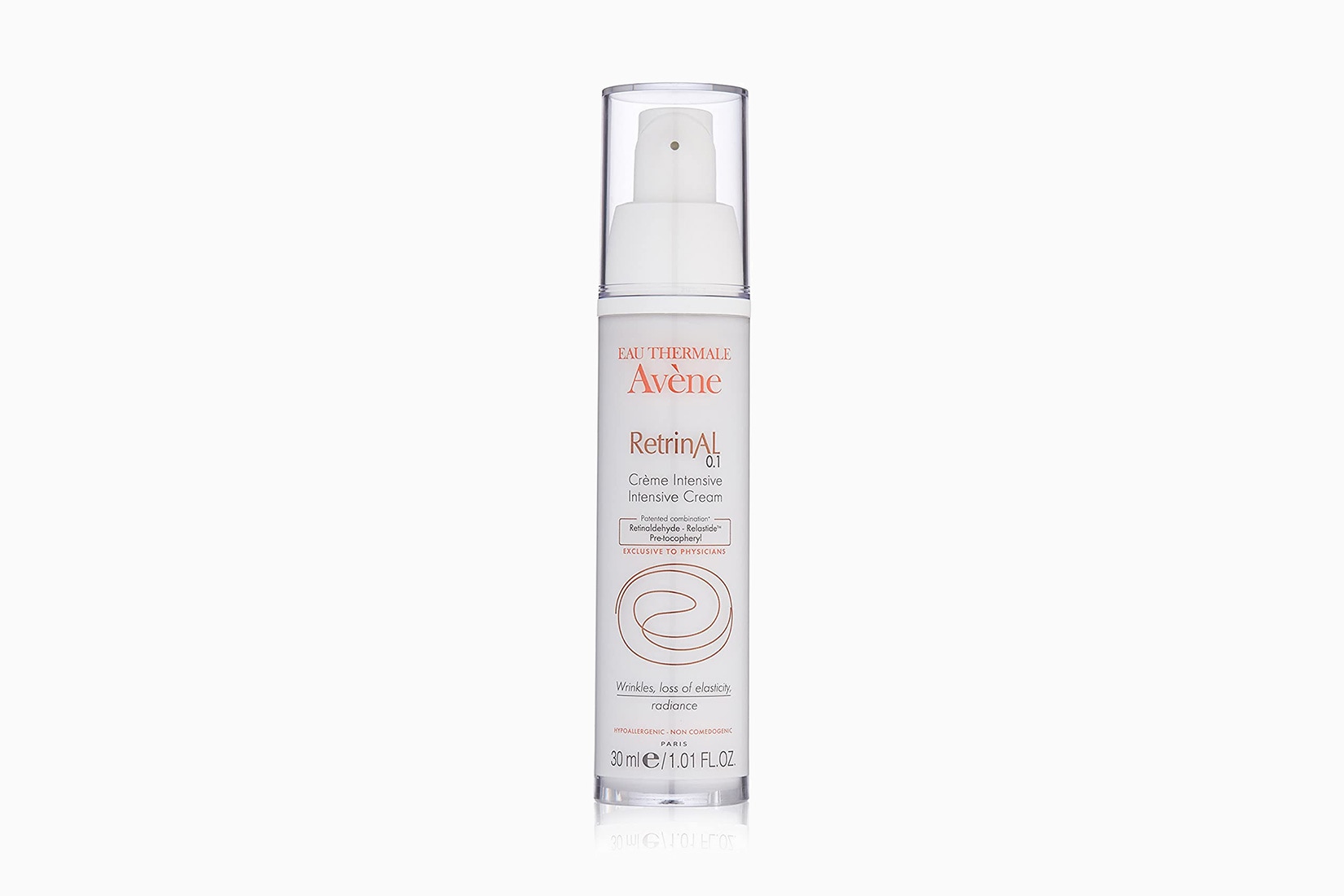 If you're someone who struggles with sensitive skin then you might have just accepted fate and shied away from wrinkle creams for fear of stirring up an angry reaction. But the secret is to find an anti-aging cream that's powerful enough to make a difference while being gentle enough to keep your skin calm and happy. The bottle in question? Avene's Retrinal 0.1 Intensive Cream.
Thick and silky to the touch, this is undoubtedly the best wrinkle cream for sensitive skin and is adored by dermatologists for its seemingly impossible feat of tightening and brightening skin without any blisters or redness. If you tend to avoid anti-aging skincare for fear of having a bad reaction, this might just be the bottle to change your mind. Despite its gentle approach to the skin, it still contains all of the necessary ingredients to plump, firm and illuminate skin, like Hyaluronic Acid, Algae Extract, Vitamin A, Vitamin C and Vitamin E.
Best for: Calming you (and your skin) down while you fret about aging.
Olay Pro-X: Best anti-aging cream for deep wrinkles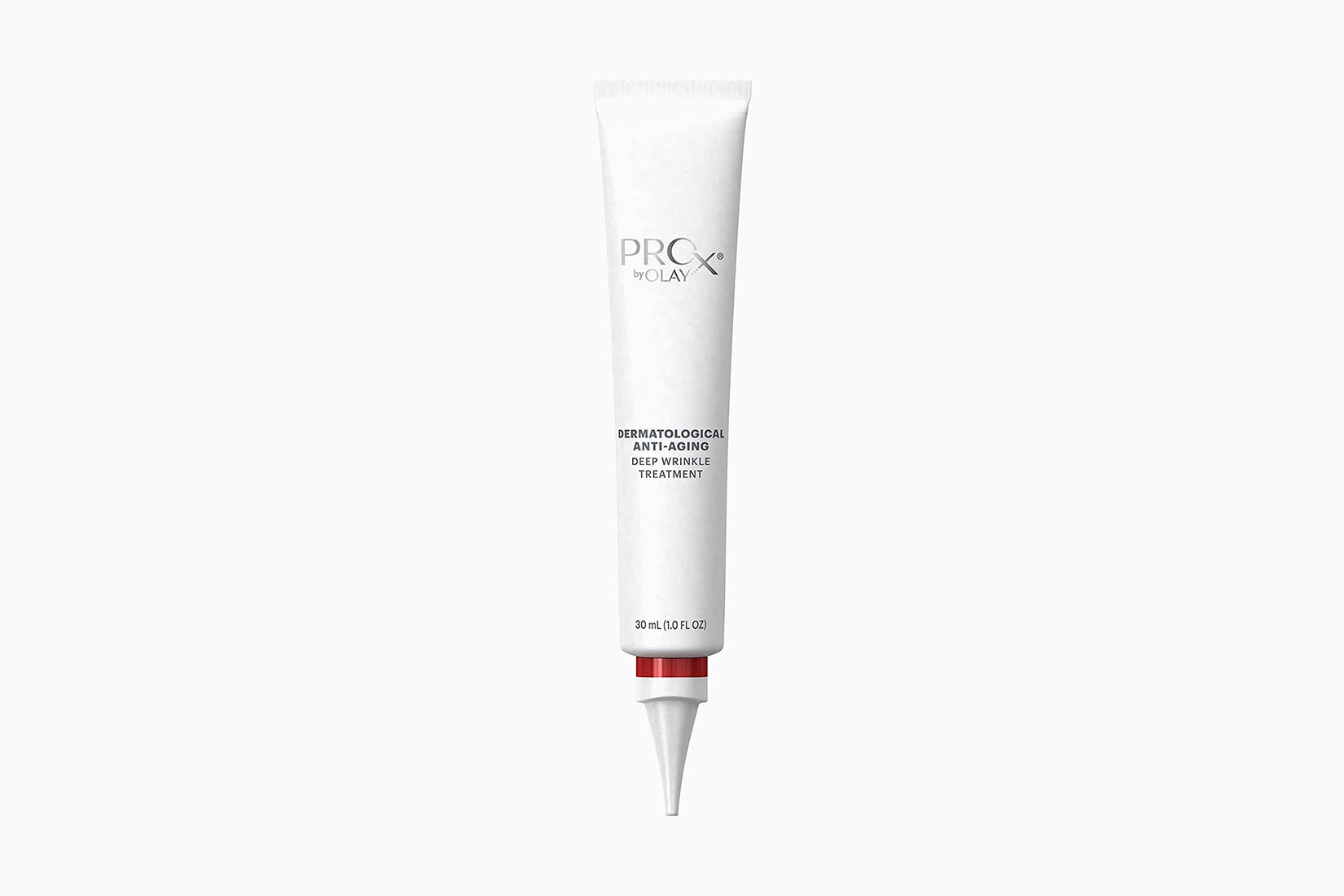 All of Pro-X by Olay's products are specially formulated to tackle deep wrinkles so you're in safe hands when it comes to applying any of their minimalistic bottles to your face. And if you're on the hunt for a wrinkle cream that pours all of its energy into tackling those stubborn, deep wrinkles, then look no further than the Deep Wrinkle Treatment.
Penetrating deep into the skin's surface, this cream is the skincare equivalent of being enveloped in a huge, cozy blanket. Apply to those deep, hard-to-combat wrinkles and wait for its potent blend of amino peptides, niacinamide (vitamin B3) and pro-retinol to work their magic. You'll notice the effects pretty quickly, from the almost instant burst of hydration to the soft sensation that you'll feel every time you apply it.
Best for: Waking up and double checking you haven't actually gone back in time.
Neutrogena Moisturiser: Best wrinkle cream with SPF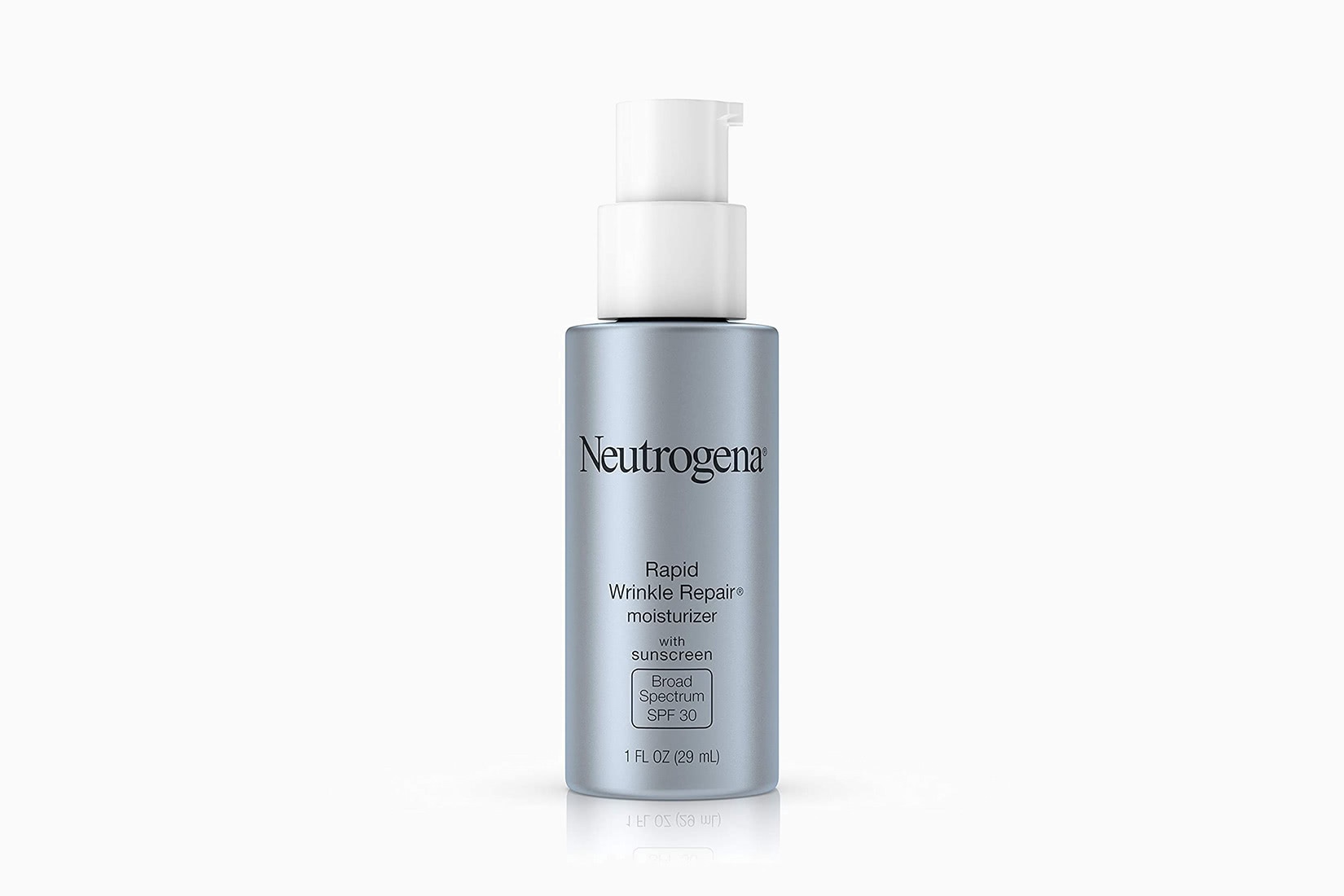 SPF is an essential part to everybody's skincare routine but when you're already applying cleanser, toner, moisturizer and anti-wrinkle cream, it can almost feel a little heavy to apply sunscreen on top of all of the above. Combining wrinkle cream with an SPF is an easy way to make sure your skin stays healthy and hydrated while being protected from the sun's harmful rays. And, of course, it saves you a little extra time in the morning and it's one less bottle you have to remember to stock up on. So it's a win-win, really. 
Our favorite when it comes to the best wrinkle cream with SPF is Neutrogena's Rapid Wrinkle Repair moisturizer. Anyone who's searching for the best wrinkle cream with sunscreen could benefit from this bottle, thanks to its combination of Retinol SA, Hyaluronic Acid and SPF 30 sunscreen. Looking youthful while avoiding all UVA and UVB rays? Check. 
Best for: Being your holiday superstar.
Perricone MD: Best anti-wrinkle neck cream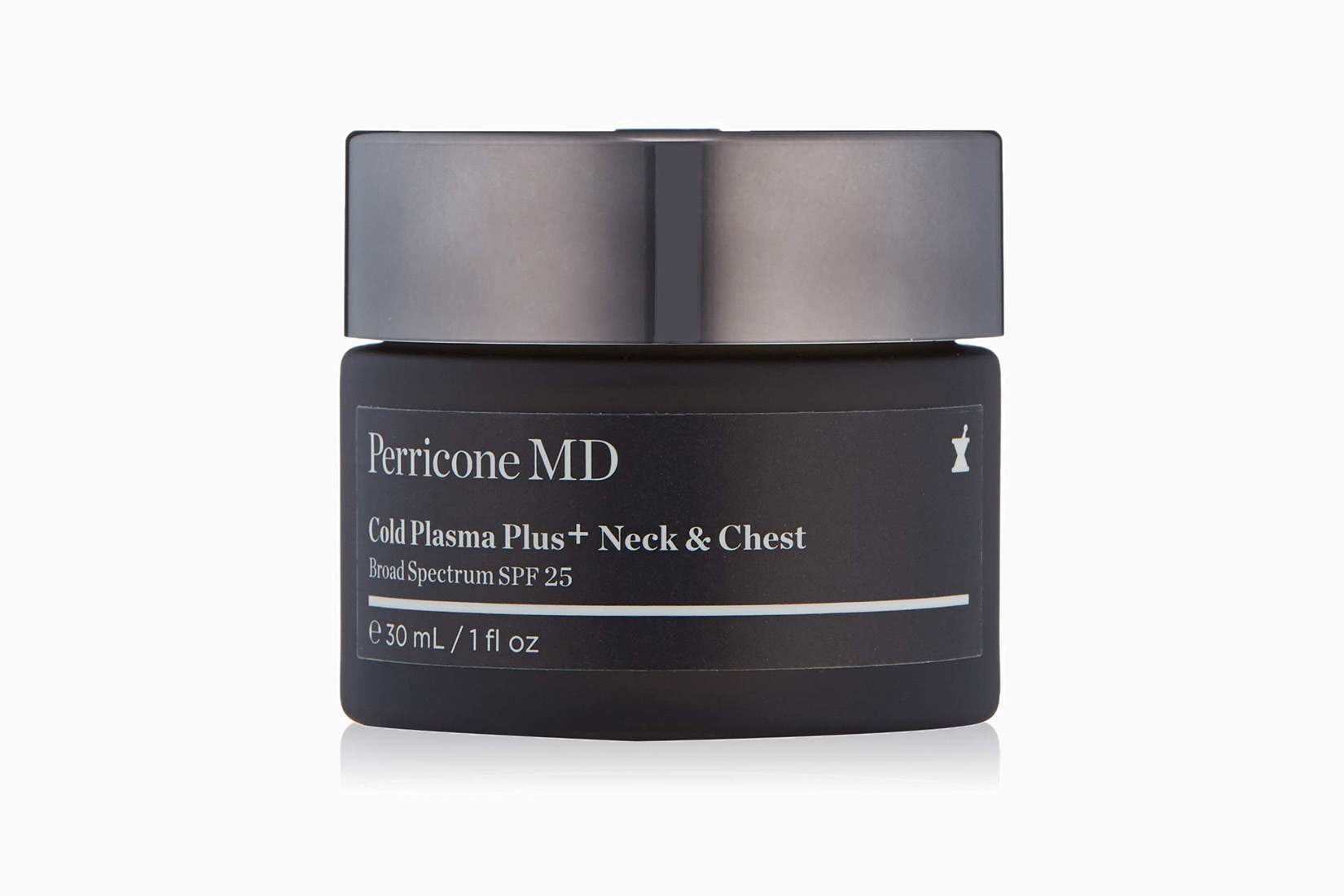 Much like the whole "don't skip leg day" at the gym thing, it's important not to skip your neck when it comes to moisturizing. Because nobody wants a fresh, youthful, hydrated face and a swift change of scenery when you check past your chin. However, that doesn't mean to say that the most effective neck creams come as part of the face cream you're already applying. For best results, choose a wrinkle cream that's specially targeted toward neck wrinkles. 
Perricone MD's Cold Plasma Plus+ contains all of the active ingredients necessary to smooth out neck and chest wrinkles while remaining moisturizing and refreshing. Its multi-tasking formula includes peptides, alpha lipoic acid and vitamin B3 to brighten and firm skin. Think of it as a one hit wonder in the world of skincare. Perricone MD was created by Dr. Nicholas Perricone, who wrote an entire New York Times best-selling book on all things wrinkles, so you know you're applying only the best of the best with this cream. 
Best for: The product you never knew you needed that's now a routine-essential.
Emepelle: Best wrinkle cream with retinol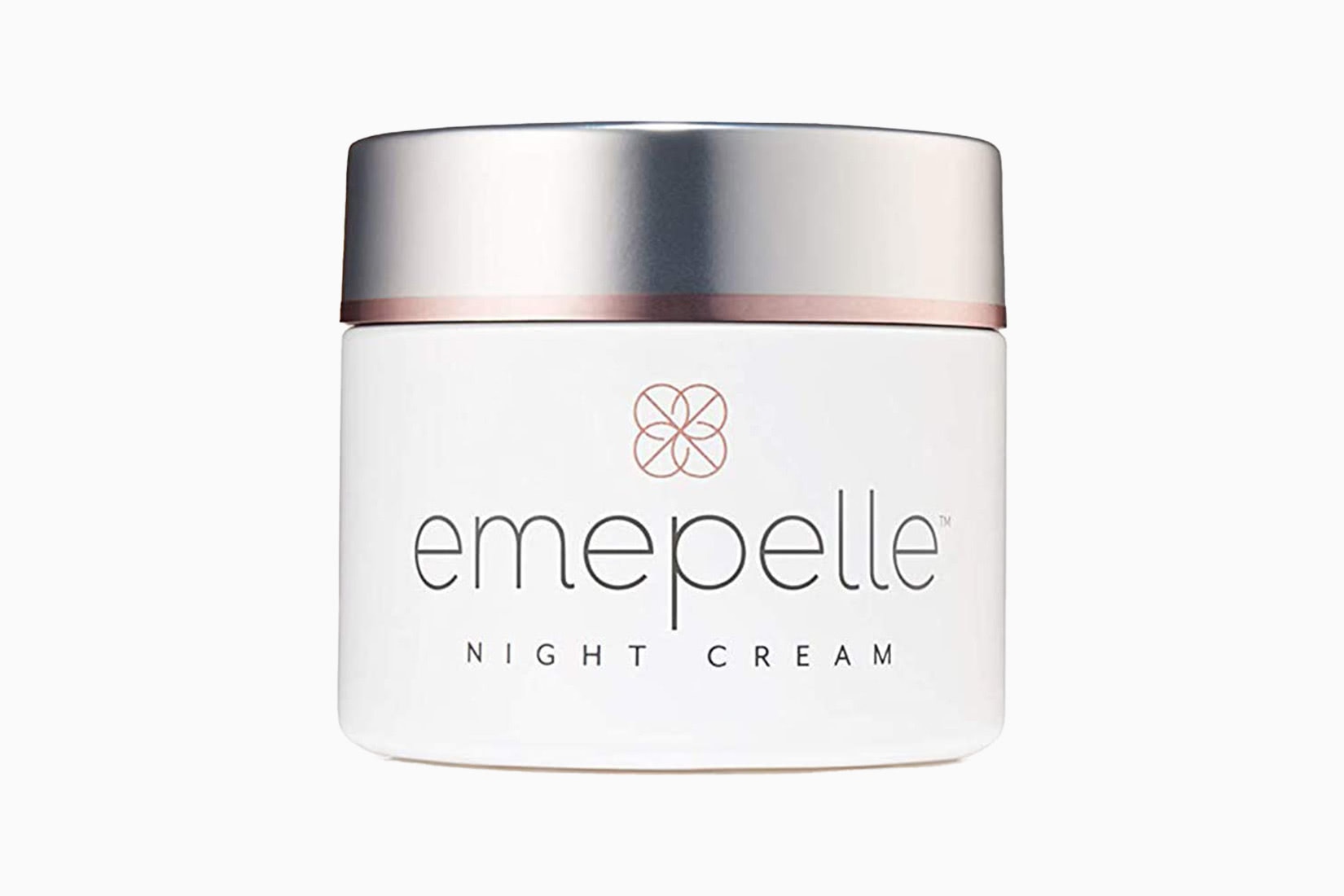 Retinol works on your skin by boosting collagen production and stimulating the production of new blood vessels, which makes it a core ingredient in wrinkle creams that actually make a difference. It can also soften rough skin and fade dark patches. So if you're looking for a long-term solution, a cream with retinol could easily become your new skincare MVP.
But as the saying goes, good things come in small packages and it's important to find the perfect percentage of retinol that'll benefit your skin without drying it out entirely. Enter: Emepelle's Night Cream. Luxurious, nourishing and easily the best wrinkle cream with retinol, it's a treat just to apply this cream and that's before you've even noticed the benefits. As well as adding a huge boost of moisture to your face, this cream promises to reduce the appearance of fine lines and to restore luminosity in a matter of weeks. Persevere with this cream and you'll never look back.
Best for: Running straight to the gold-standard for anti-aging products.
L'Oreal Paris: Best anti-aging cream with collagen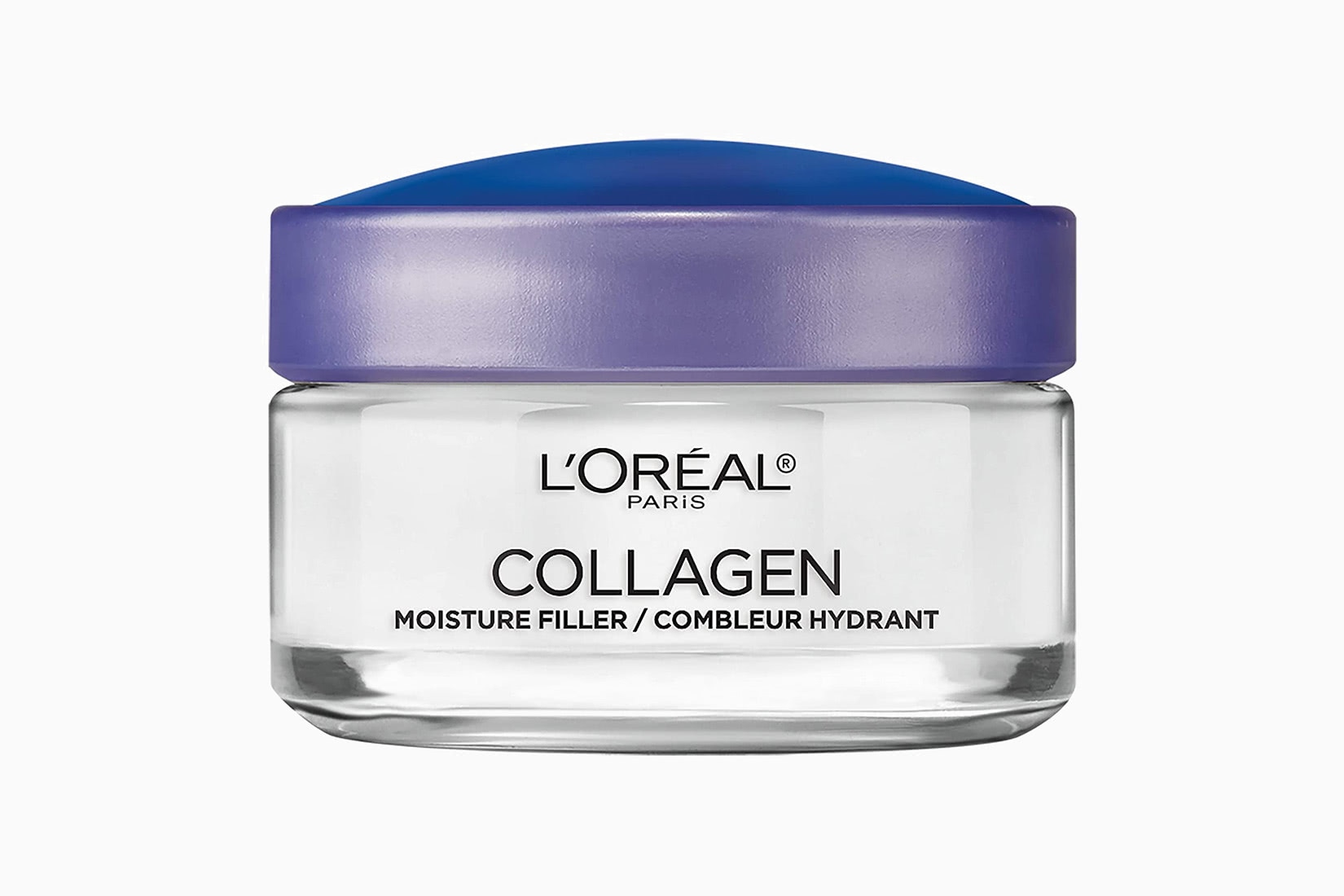 Collagen is naturally produced in your body but including it in your skincare routine is a great way of getting an extra boost of protein directly to the problem area. From improving skin elasticity and reducing visible wrinkles to increasing blood flow and improving your skin's overall health, it seems almost a waste not to utilize a collagen-boosting cream. The best wrinkle cream with collagen comes from drugstore favorite L'Oreal Paris. 
The Collagen Moisture Filler does exactly what it says on the tin. Apply it just before you sleep and prepare to wake up with smooth, soft and baby-fresh skin in the morning. This is a cream that's particularly beneficial over time, as natural collagen production reduces as we age. Start using it early and your skin will repay you with its beautiful, fresh glow over time. This is a cream that you'll find yourself recommending far and wide once you've given it a try.
Best for: Endless positive remarks from friends and colleagues.
Nuori: Best natural wrinkle cream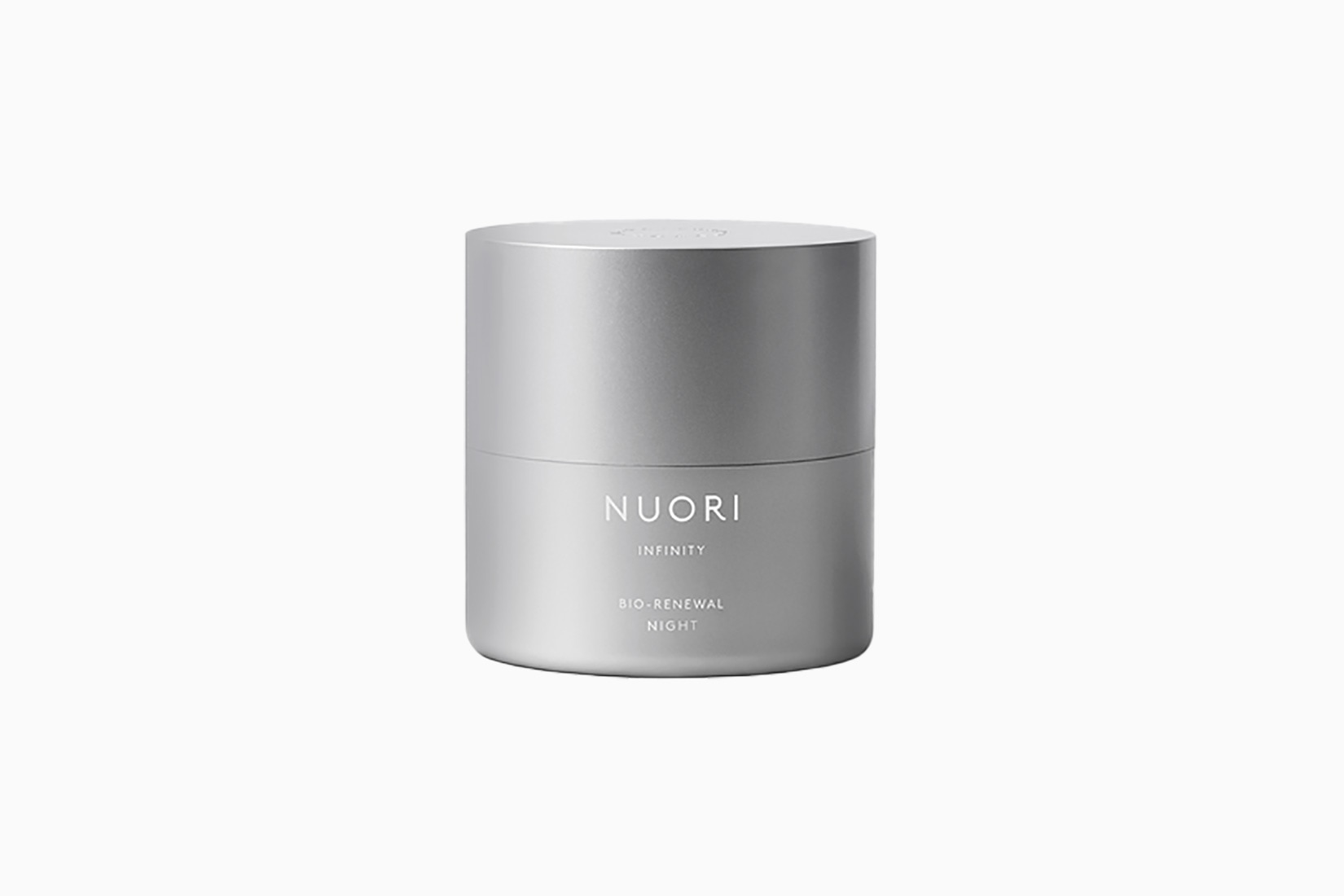 A thick and heavy cream in the best way possible, Nuori's products are filled with natural ingredients that'll make you second guess using anything else ever again. Perfect for anyone who'd rather keep it simple when it comes to skincare, Nuori's Infinity Bio-Renewal Night cream is a miracle product that will have you starting each day refreshed, renewed and ready to face the world.
Nuori's cream somehow manages to tackle almost every skin issue that you could possibly face. Almost as if its creators sat down, made a huge list and ticked every skincare problem off, one by one, you'll be amazed by the versatility of this cream. Feeling stiff and dry? Its natural hyaluronic acid, botanical squalane and betaine will give you beautiful, moisturized skin. Enlarged pores? Niacinamide (Vitamin B3) will put a stop to that with a revived skin tone to finish. Pomegranate seed oil, white tea extract and vitamin E ensure your skin is protected against free radicals, with no chemicals involved whatsoever. 
Best for: Being a clean testament of aging in reverse.
111Skin: Best wrinkle cream for lip lines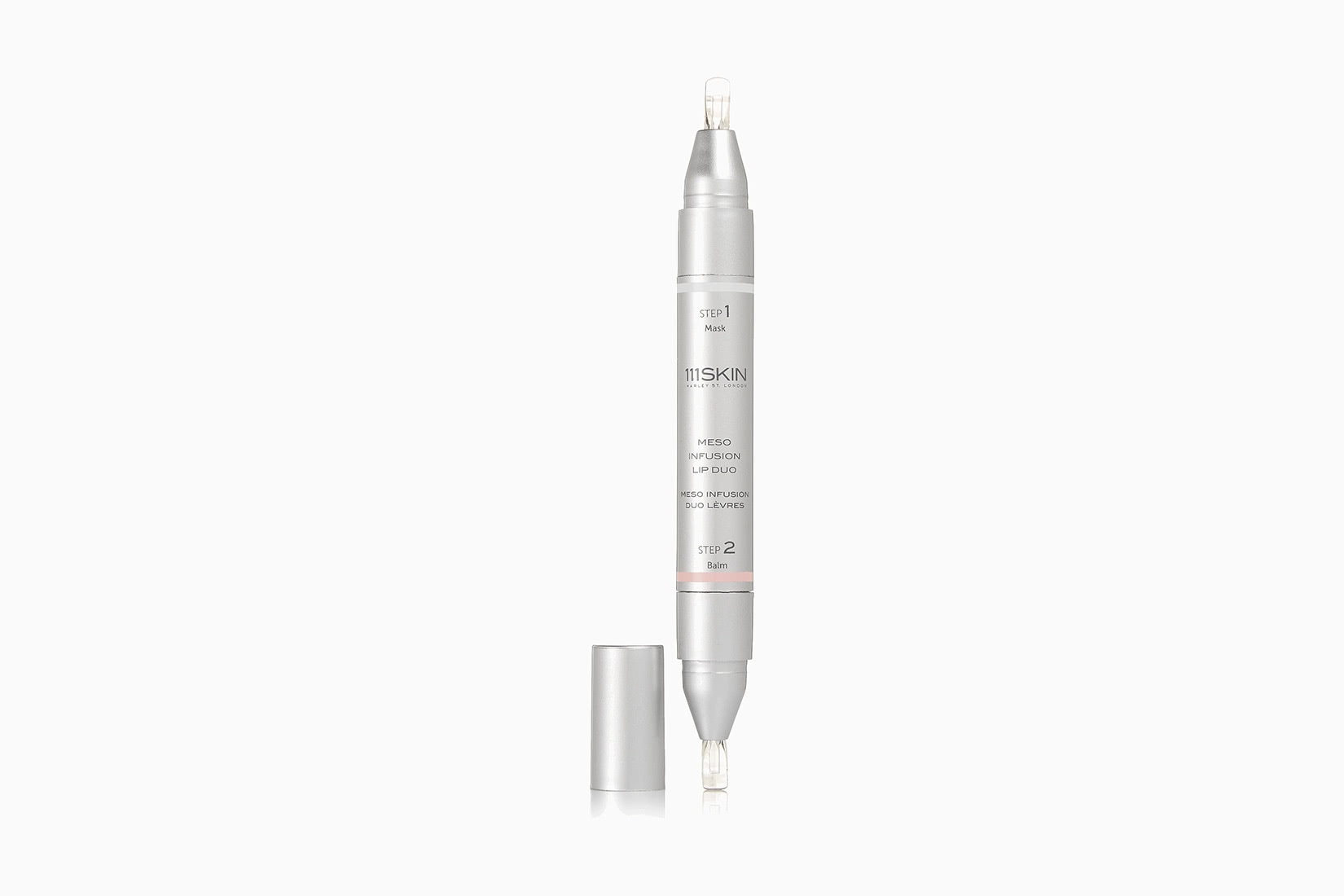 As well as looking after the rest of your face, it's important to remember to give your lips some love, too. And what better product to do just that than 111Skin's Meso Infusion Lip Duo? Small but powerful, this is the anti-aging product that will get you subconsciously pouting again, just to surprise yourself by how smooth the skin around your lips now looks. A double-ended wand, the infusion lip duo is, essentially, magical, with a serum mask infused with Bakuchiol on one end and a balm with Volulip Peptides on the other.
Combined, this cream manages to simultaneously reduce the appearance of fine lines while working under the layers of skin to boost collagen production. While many skincare products either tackle appearance or overall condition of the skin, this one manages to do both at the same time. Skip any other product when it comes to fine lines around your lips and go straight to the top of the list: this one.
Best for: Reviving your belief that magic actually is real.
La Mer: Best anti-aging cream for forehead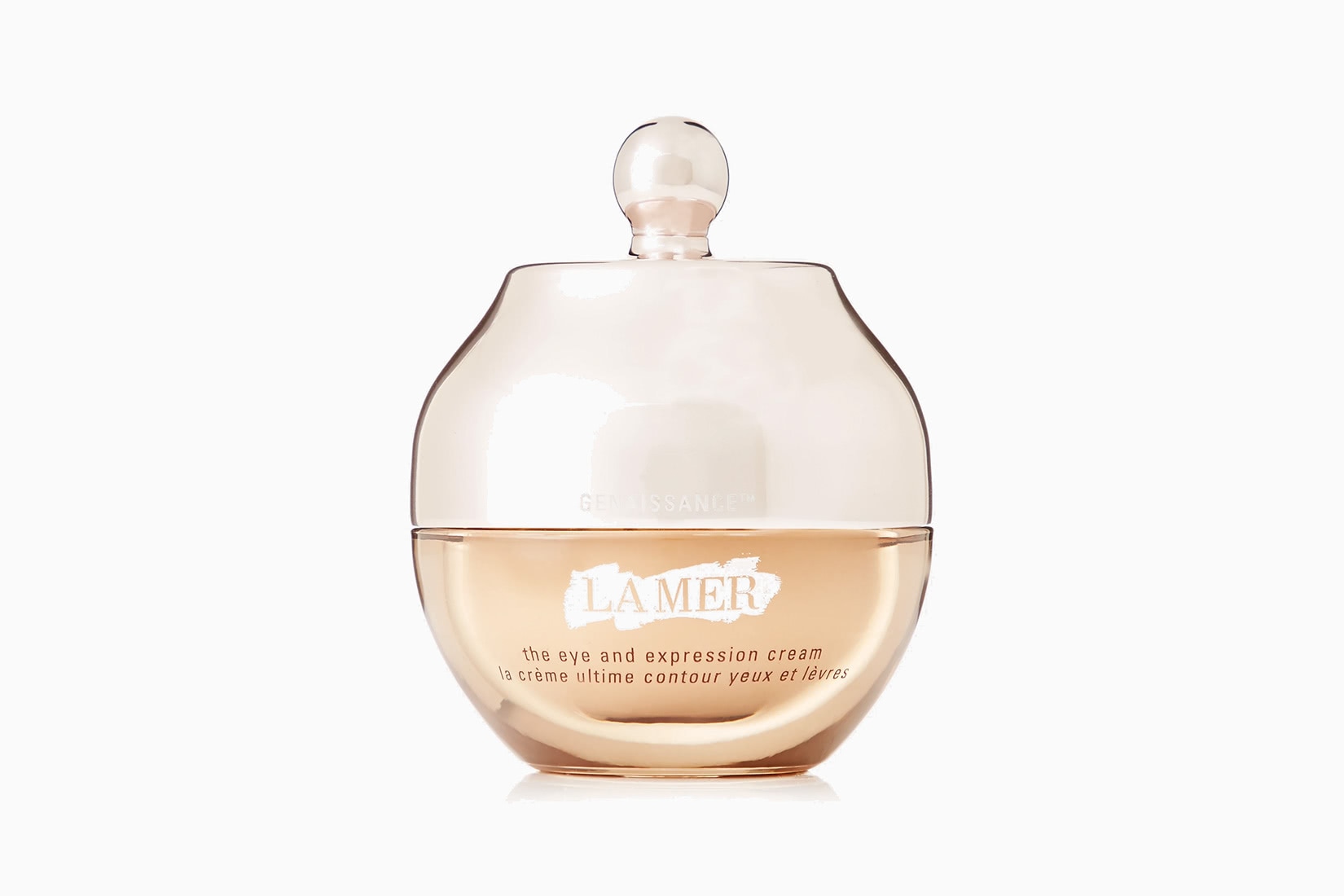 It doesn't really matter how stress-free you keep your life or how hard you try not to frown when confused: you'll likely end up with some kind of lines on your forehead eventually. La Mer might set you back a little more than you might usually spend on skincare but it doesn't mess around when combating the issue. Hitting the target straight on, Genaissance Eye & Expression Cream helps to plump and firm your skin while remaining silky smooth and hydrated.
A famous product that's well worth the hype, it uses its own unique ingredients (Genaissance Fermen and Filler Ferment) to smooth down the appearance of smile and laugh lines. Known as a skincare hero, this cream also comes with a detachable massage tool on the flip side of the lid that cools and smooths out puffiness while you're using the product. Use sparingly but regularly for best results.
Best for: Name-dropping like a skincare pro.
SK-II: Best anti-wrinkle cream for eyes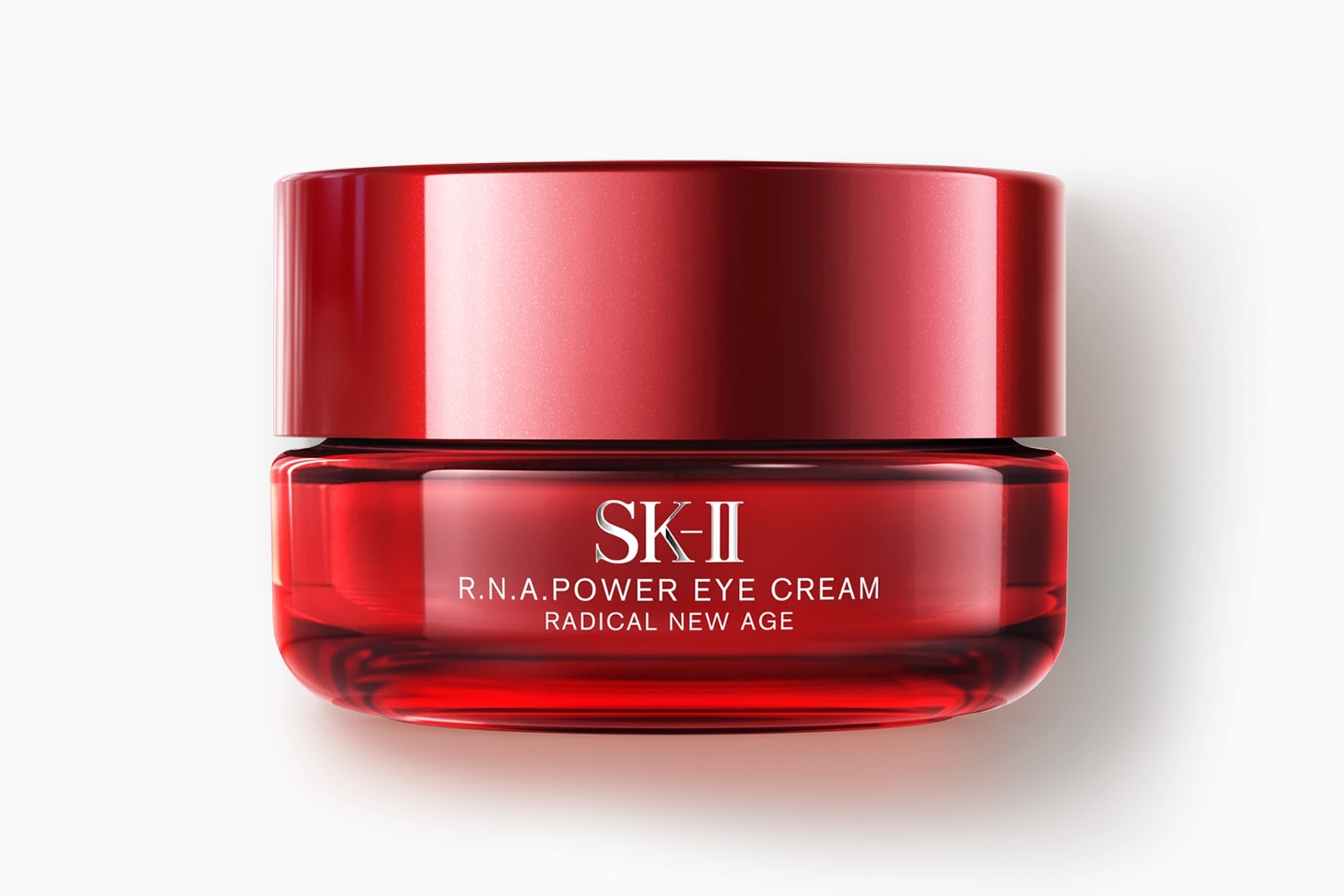 You'll feel like you've had a year's worth of excellent night's sleep all rolled into one once you've tried SK-II's R.N.A. Power Eye Cream. Packed with conditioning ingredients in a silky, easily-absorbed texture that you'll look forward to applying, this award-winning eye cream is set to become your next new skincare BFF. Get into a regular routine of carefully applying it in pearl-sized dots along the eye and below the brow bone for deliciously supple skin and smoothed lines. 
SK-II is one of the big names in the anti-aging skincare industry and has won hundreds of awards for its products. So, if you're looking for a product that will take the dark shadows and lines around your eyes hand-in-hand and reduce their appearance in one quick movement, this is the cream to go for. Your soon-to-be flawless skin and radiant complexion will thank you for it in the not-so-distant future.
Best for: Fulfilling half of the saying "Bright-eyed and bushy tailed".
RoC: Best night wrinkle cream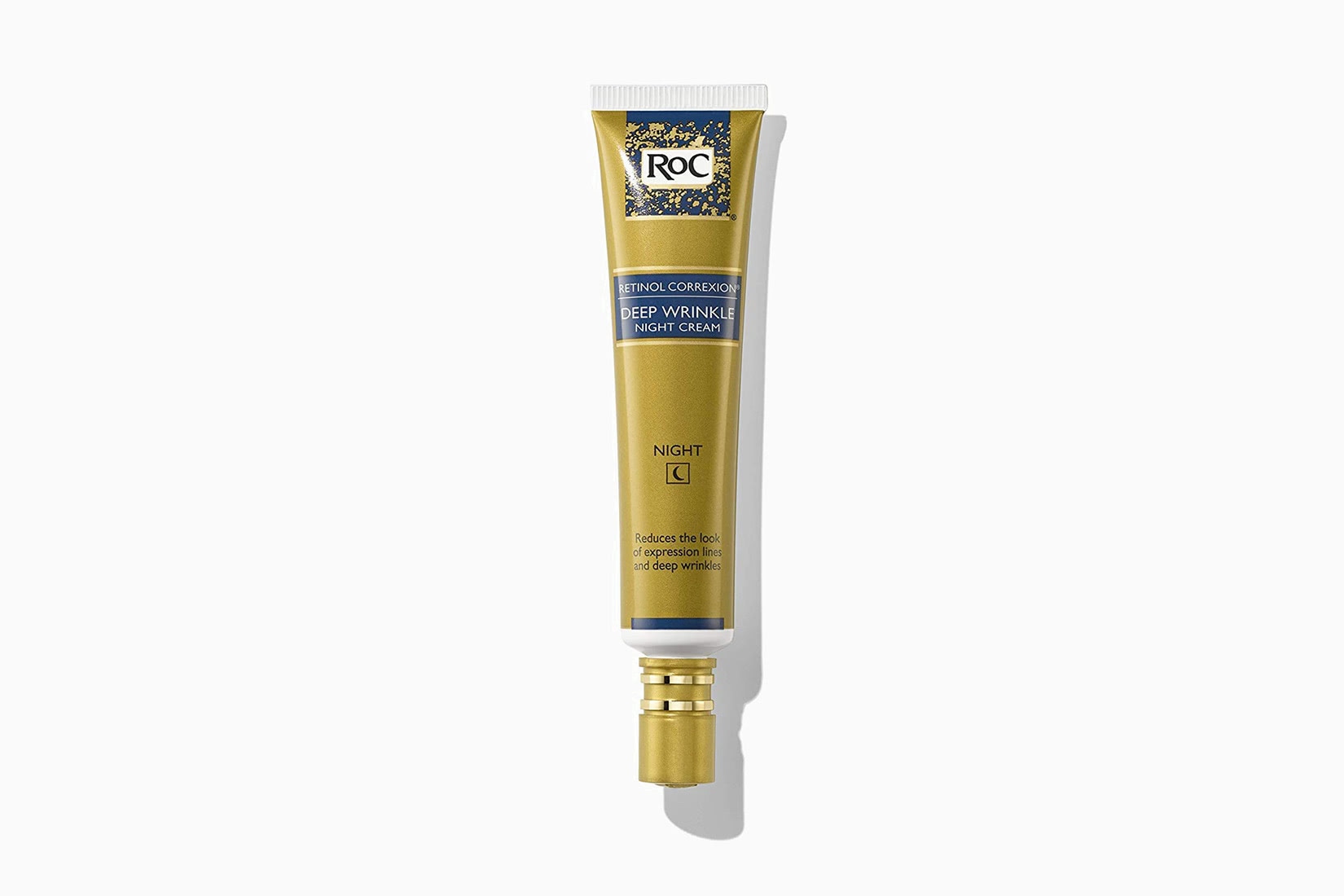 If you weren't already looking forward to crawling into the comfort of your bed by the end of the day, you will be as soon as you've incorporated RoC's Retinol Correxion Deep Wrinkle cream into your bedtime routine. The perfect night cream to round off your day, it'll have you rushing your way through dinner and skipping that final Netflix episode as quickly as possible so you can apply it and get cozy in bed. 
Sort of like the grown-up equivalent of waiting for Santa to arrive, you'll eagerly await the morning just to admire exactly how fresh your skin looks after a night of intense moisturizing. This best anti-aging night cream works through the night as you're fast asleep to reduce the appearance of deep wrinkles, lift and firm skin all the while giving it a huge boost of rejuvenation. 
Best for: Being more exciting than the night before Christmas.
Bioeffect: Best anti-aging serum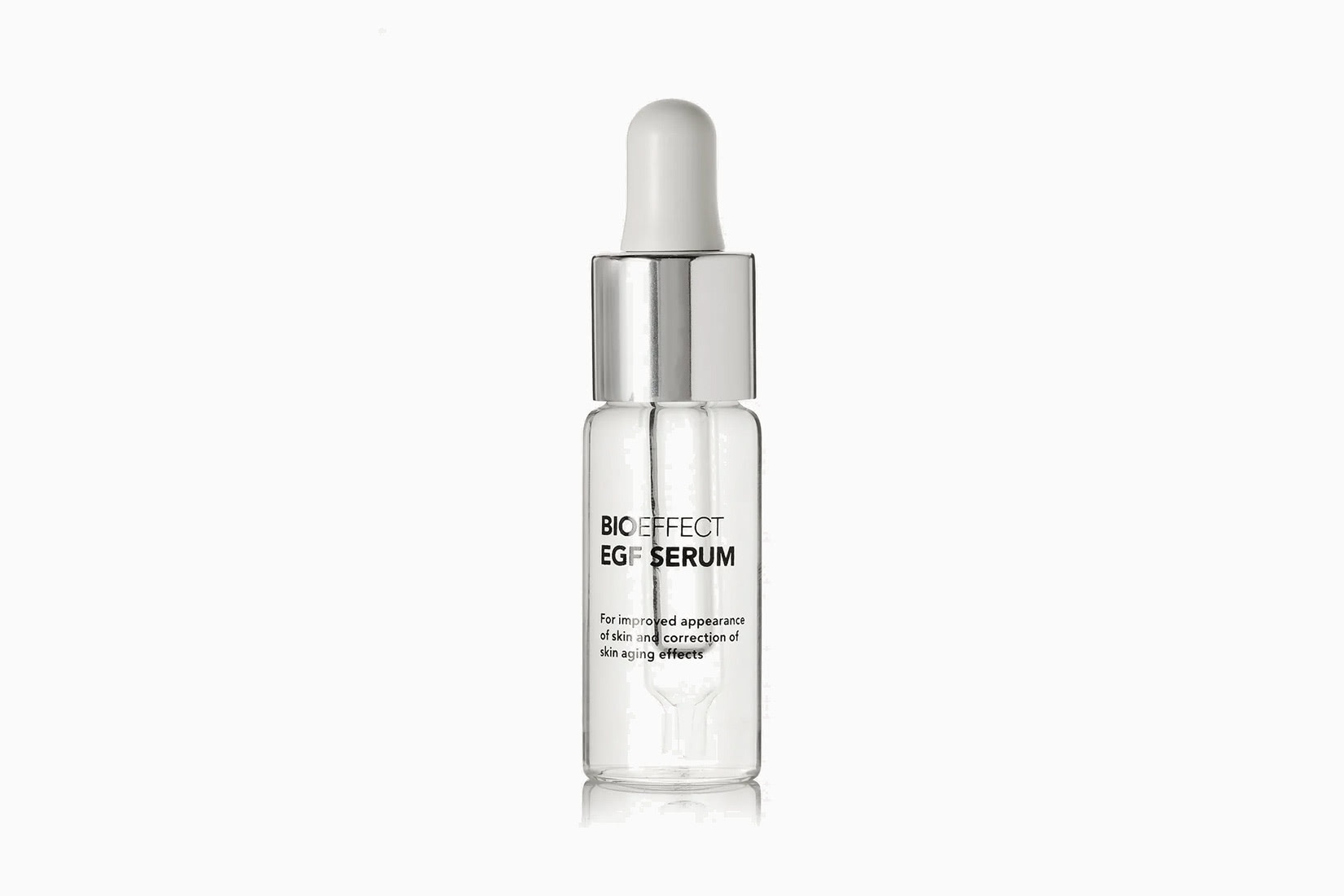 You might find skincare aficionados giving you a double take if you admit that you haven't been using a serum as part of your daily routine up until now. But it's time to turn the tables back around because, once you've started using this serum, you'll wonder why you ever let your skin suffer without it. Undoubtedly the best anti-aging serum, Bioeffect's EGF Serum naturally activates cell regeneration, which helps to boost your skin's existing health and also slows down the aging process.
Although it feels a little like oil when applying, you'll be surprised by how much this product quickly tightens and brightens your skin immediately after application. A plant-based, award-winning product, this serum acts like a gentle hug on the skin with quick results. After a few applications, you'll notice those dark circles under your eyes fading, the wrinkles around your eyes and lips smoothing and your face generally feeling rejuvenated and refreshed.
Best for: Stepping your daily routine up a level.
Dr. Barbara Sturm: Best anti-aging body cream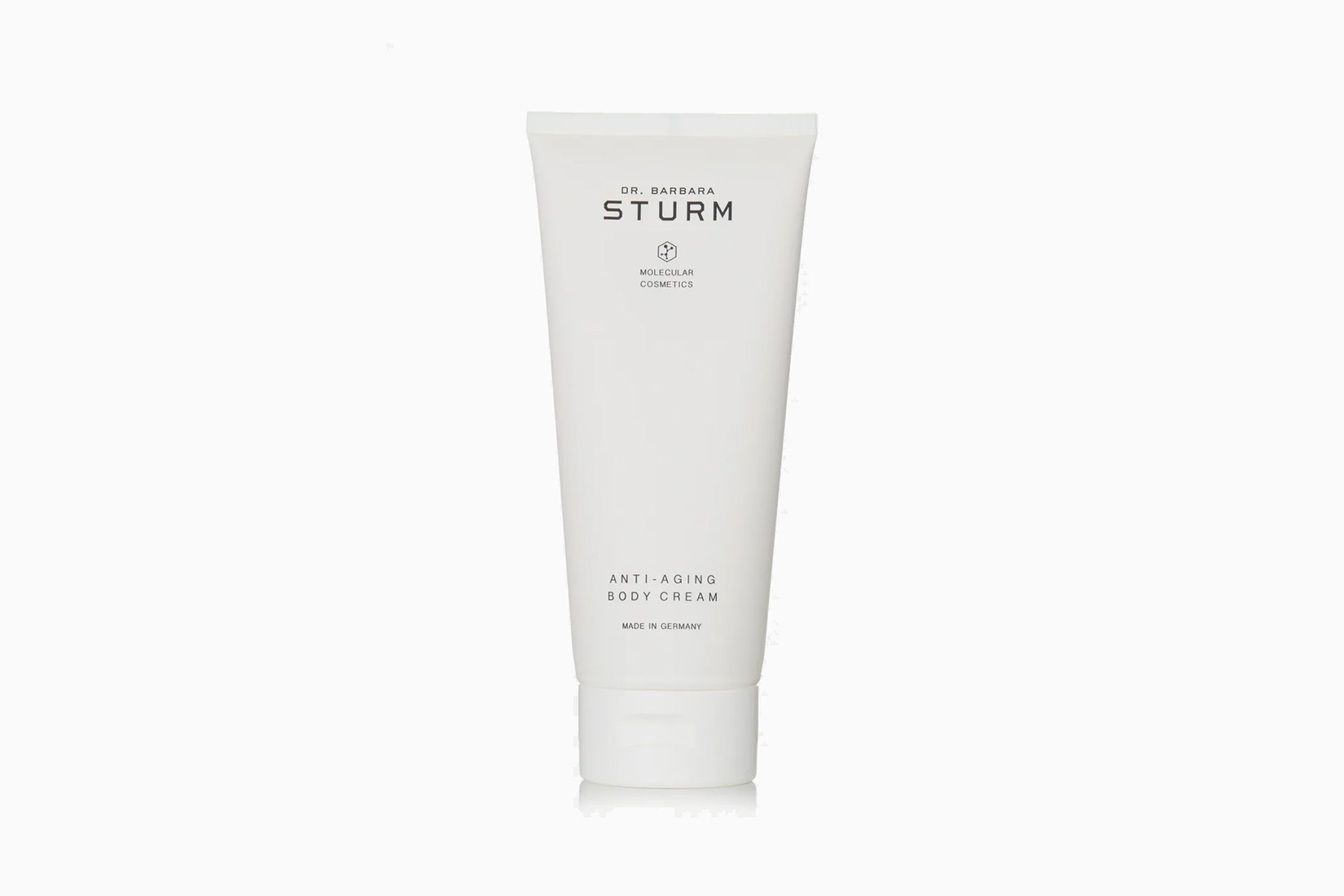 You'll want to slather yourself from head to toe with Dr. Barbara Sturm's Anti-Aging Body Cream almost every time you catch sight of it staring at you from the bathroom cabinet. Partially because of how effective it is, and partially because of just how luxurious it feels when applying it to your limbs. An incredibly moisturizing body cream with a beautifully delicate scent, you'll feel velvety-smooth and like you're fresh out the spa each time you use it. 
This is also a great product for those who have sensitive skin or suffer from eczema, thanks to its nutrient-rich oils and extracts of White Almond and Elderberry Blossom. Its creamy texture sinks into the skin right away, leaving you feeling supple, hydrated, and super soft. Expect your skin to feel moisturized, tighter, and visibly firmer each and every time you use it.  
Best for: Buying the larger size bottle because you won't want to scrimp on applying this one.
Derma E: Best budget wrinkle cream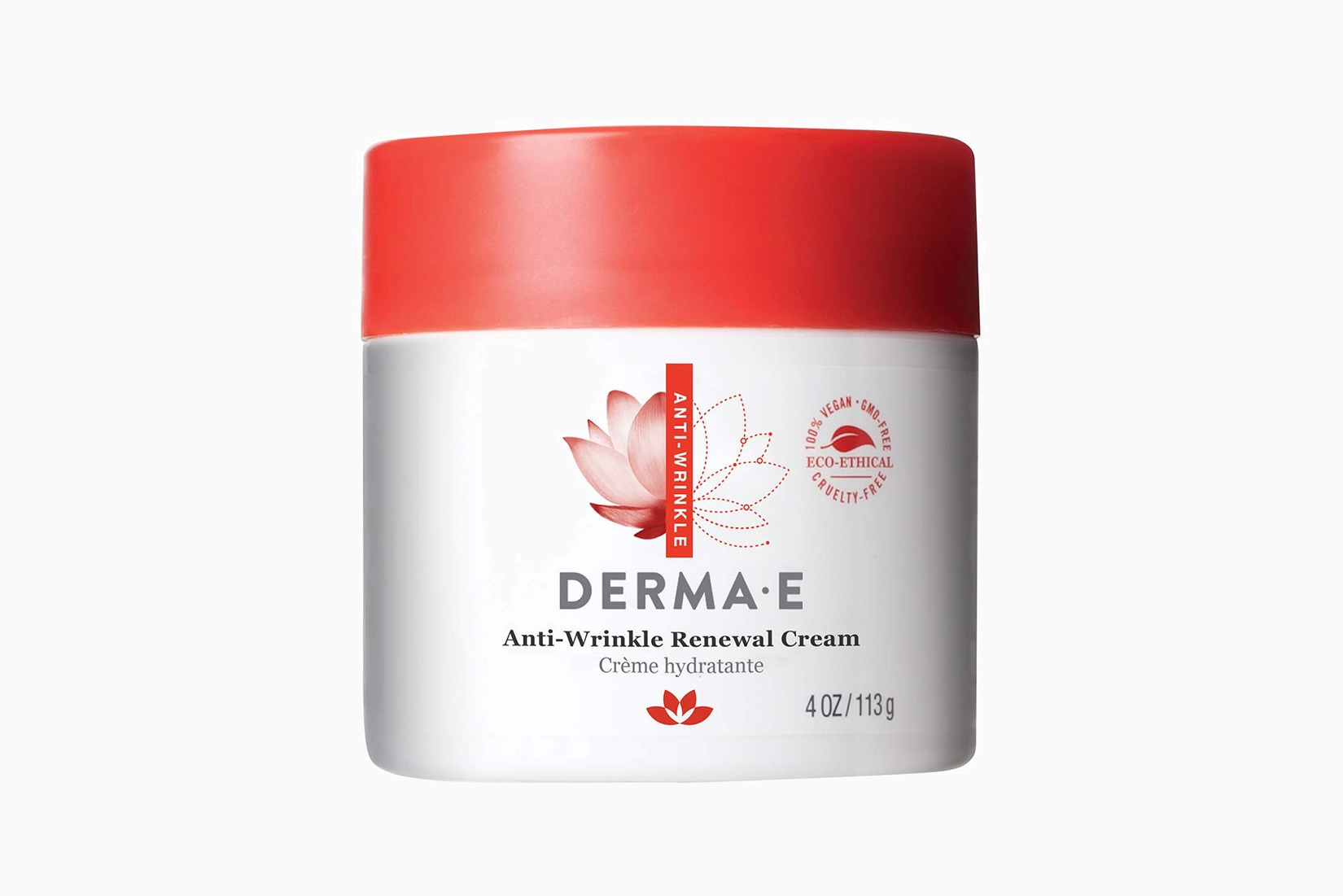 Completely vegan and cruelty-free, Derma E's Anti-Wrinkle Renewal Cream combines a healthy dose of vitamins to restore your skin back to its former glory while also tackling dullness, uneven skin texture, and fine lines. 
Expect compliments galore once you've added this genius cream to your skincare arsenal, as well as that never-ending feeling of satisfaction when you know you're achieving incredible results while spending no more than $15 a time. Incredibly hydrating, Derma E's cream doesn't contain parabens, sulfates, mineral oil, lanolin, gluten, GMO or any of the other 'secret' ingredients that many skincare products include in their lineup. Highly potent and suitably luxurious, this budget-friendly cream is enriched with all of the good stuff and none of the bad bits.
Best for: Feeling like a budgeting queen while looking 10 years younger.
Buyers guide to wrinkle creams
Not sure where to start when it comes to wrinkle creams? Here's everything you need to know.
When to start using wrinkle creams?
Your skin will thank you if you develop good skin habits while you're young. So, as well as wearing SPF daily, there's nothing wrong with adding a wrinkle cream into your routine in your 20s or early 30s. But it's in your late 30s onwards that you'll really start to see the difference when using wrinkle creams.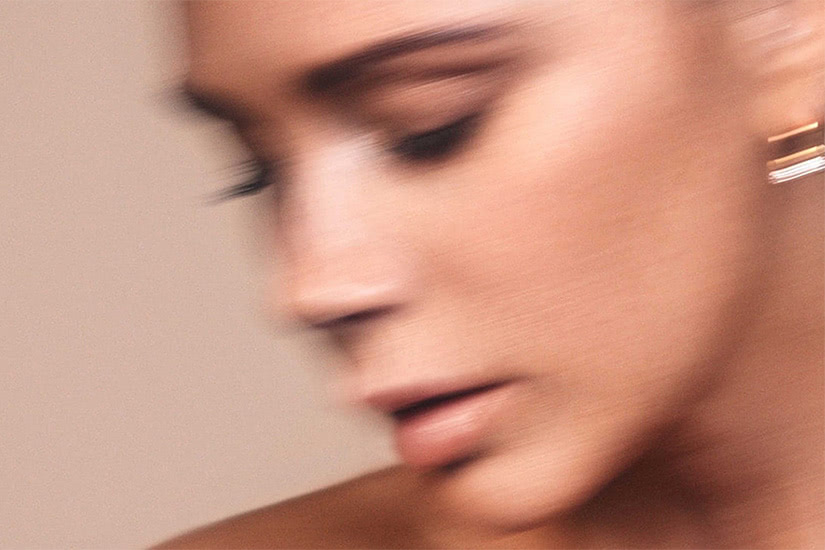 What are the best anti-aging ingredients?
Retinol – a form of Vitamin A – is thought to be the best anti-aging ingredient, thanks to its ability to speed up your skin's normal cell-turnover process. This causes the skin to shed and increase collagen production. 
Vitamin C is another powerful antioxidant that protects against free radical damage and brightens dark spots with time.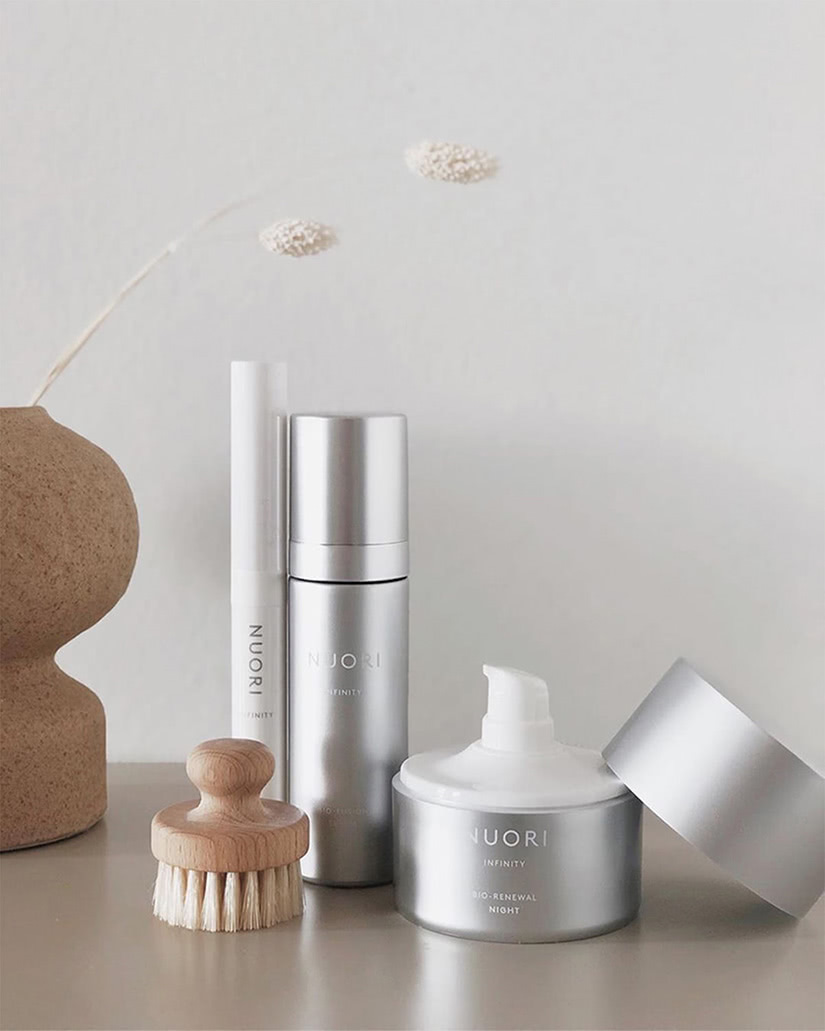 Niacinamide – a form of Vitamin B – is a great option for those with sensitive skin, as it's thought to have fewer side effects and a lower risk of irritation. Niacinamide can also fight free radical damage and helps to brighten dark spots, too.
Acids like Hyaluronic acid and Glycolic acid are other popular choices. These key ingredients draw water molecules into the skin and exfoliate the skin from within by dissolving the bonds between skin cells, respectively. Salicylic acid is a great option for those with especially oily skin, or opt for products with Lactic acid for a gentler equivalent.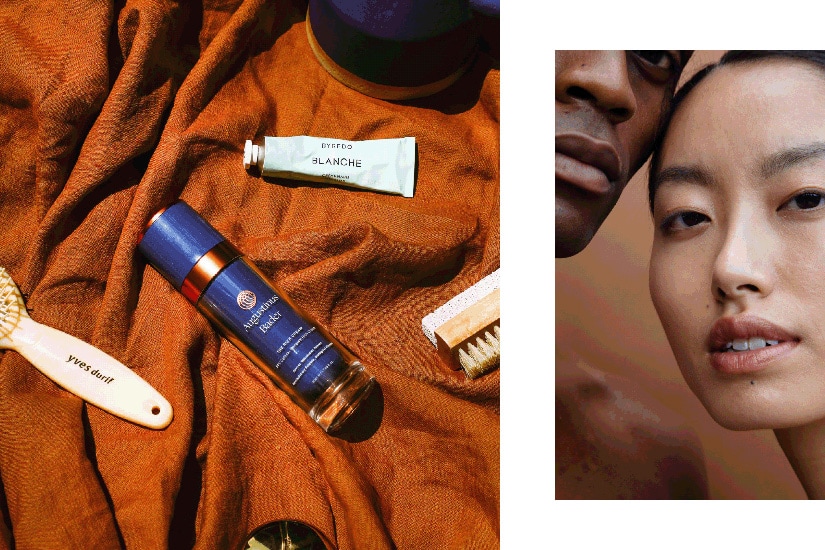 Do I need SPF and wrinkle cream?
Unless your anti-aging cream specifically mentions SPF 30 or higher, you should wear SPF alongside your cream. Without it, the sun's powerful UVA and UVB rays can cause damage like premature aging, dark spots, hyperpigmentation, sagging skin, and wrinkles. 
Frequently asked questions about wrinkle creams
What is the best wrinkle cream that works?
The best wrinkle cream is Kate Somerville's Age Arrest. An excellent all-rounder, it promises to restore youthfulness, bounce, and elasticity while reducing the degradation of collagen and improving the appearance of firmness. Check out our full guide for the best wrinkle creams.
What is the best product for deep wrinkles?
The best product for deep wrinkles is Pro-X by Olay's Deep Wrinkle Treatment. Its combination of amino peptides, niacinamide, and pro-retinol helps to tackle wrinkles from the inside out, adding a burst of hydration and plumping the skin while encouraging collagen production and cell renewal.
Can creams really remove wrinkles?
Creams can't actually remove wrinkles, but they can reduce their appearance. Wrinkle creams that include ingredients like retinol and collagen can improve the appearance of wrinkles long-term and encourage healthy cell renewal to slow down the signs of aging.