It's happened to all of us: You've selected the perfect suit, splashed on a to-die-for cologne, then took a last look in the mirror…only to see that your hair could look a little better.
It can be tempting to reach for some styling products. When it comes to essential haircare for men, however, you need to start with the basics. You need to have the perfect men's shampoo to create a consistently clean, healthy canvas with your hair.
Today, men's shampoos are far more than just soap and water. Innovative, dedicated haircare manufacturers are using unique ingredients that infuse your hair with moisture, vibrancy, and volume. With the best men's shampoos, you'll be able to upgrade your everyday hairstyle.
In this piece, you'll find healthy shampoos for any hair type — including the best shampoo for hair loss, and some of the best-smelling men's shampoos.
The 11 best shampoos for men
Malin+Goetz: Overall best shampoo for men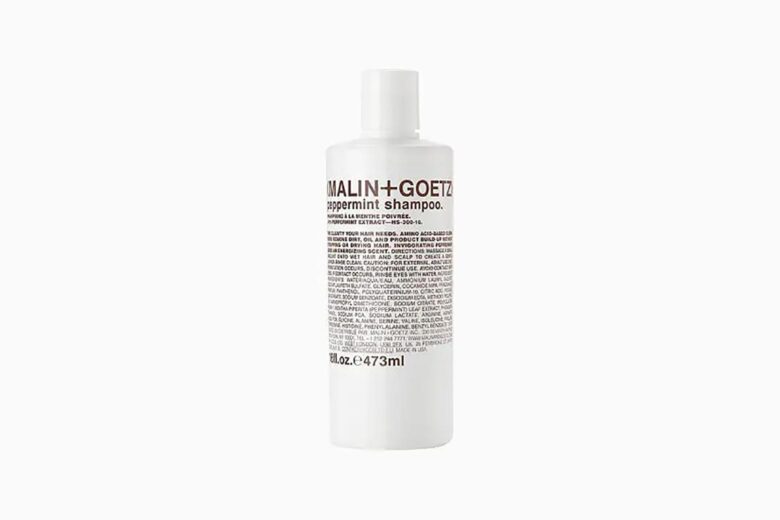 When you're looking for a simple yet decadent shampoo that gets the job done, you can't go wrong with Malin+Goetz. This mildly-foaming, residue-free option smells lightly of peppermint for a relaxing, completely refreshing experience.
Traditional harsh detergents can strip your scalp and damage your hair. With this gentle cleanser, you can expect easy purification and balancing action with no drying or irritation. For fifteen years, Malin+Goetz has been a mainstay in sophisticated self-care products. This shampoo is no exception to their luxurious lineup.
It can be hard to find a quality shampoo that doesn't include a fragrance or color additive, but this Malin+Goetz Shampoo is natural and minimalistic. Its streamlined bottle evokes the same characteristics. This shampoo looks as good in your home as it feels good on your head.
Best for: Those who seek simple, guaranteed quality.
Oribe: Best luxury shampoo for men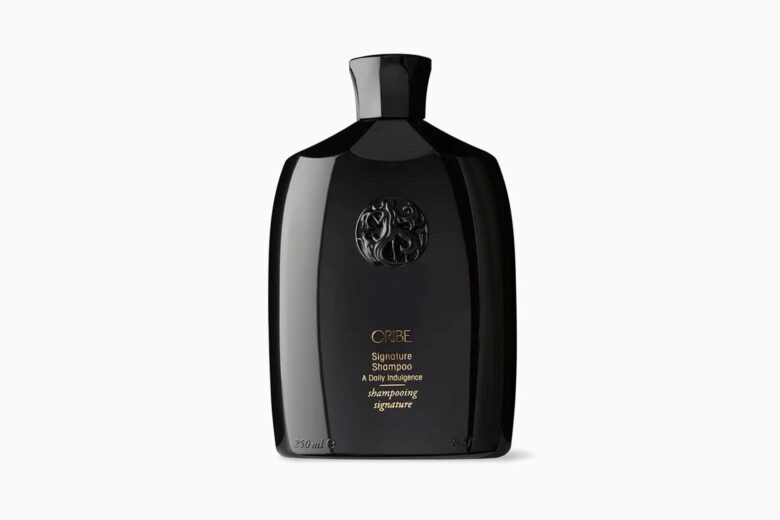 Oribe is a haircare authority famed for cult classics like their Texturizing Spray — which seems to add an instant magic and health to your hair. This quality extends to their custom-blended signature shampoo. It's weightless, it protects your hair from environmental damage, it imparts shine, it restores strength.
What more could you want?
With a light citrusy scent and gentle yet powerful extracts of watermelon, lychee, and edelweiss, the Oribe Signature Shampoo will make you feel fresh and clean all day long. It's also got built-in UV protection and is free from parabens and sodium chloride.
Best for: The "hair-obsessed" gentleman who enjoys high-end wares.
Tea Tree Special: Best value men's shampoo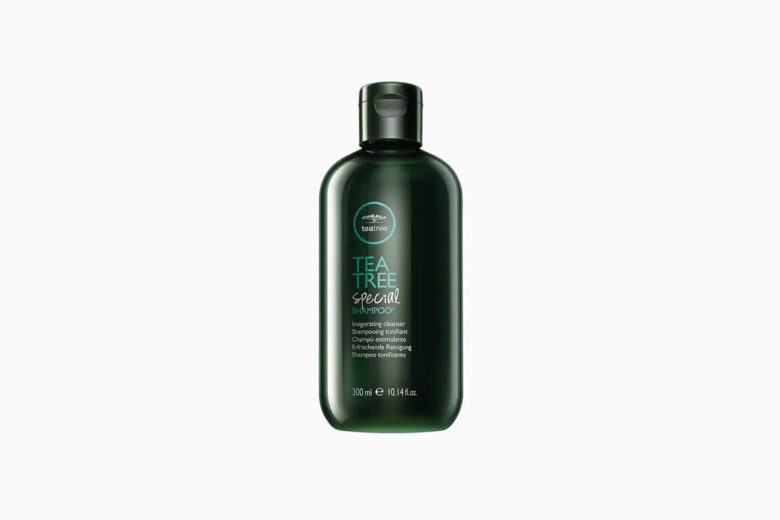 If you're looking for a tingly wake-up call with your morning shower, look no further than the botanical essential that feels and smells simply divine: Paul Mitchell's Tea Tree Special Shampoo.
It's a proprietary blend of tea tree oil, peppermint, and lavender for a relaxing yet invigorating scalp feel. What's more, this shampoo will do more than simply wash impurities away from your hair. It'll also – because of its nourishing oil makeup – leave your hair lustrous and full of life.
This Tea Tree Special Shampoo is ideal for all hair types. It leaves your hair clean, gives your head a bright, minty, wide-awake feeling, and can be found for a budget-friendly price. Honestly, that's all we need to know.
Best for: Low investment, high results.
Aesop: Best everyday men's shampoo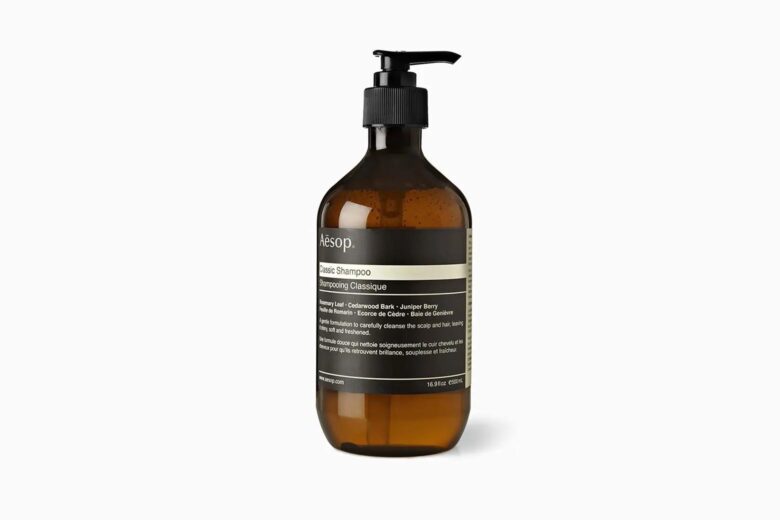 If you're looking for a shampoo that's gentle enough to use every day, Aesop's classic formula cleanses, refreshes, and layers in a light botanical aroma that does not overstimulate. It's infused with hydrolyzed vegetable protein that, over time, strengthens your hair for healthy growth.
Minty and herbaceous, this low-foaming gel doesn't require much dosage but makes you feel instantly fresh and clean. The gorgeous understated apothecary-style bottle is one that looks good enough to keep out and within reach, too — perfect for small spaces and easy access.
After you massage Aesop Classic Shampoo into your scalp, take a moment to smell the cedarwood and rosemary to infuse your day with that centering aroma. It'll ensure your everyday is just a little bit more elevated – just the way we like it.
Best for: An everyday-friendly shampoo you can't get enough of.
SACHAJUAN Thickening: Best men's shampoo for thinning hair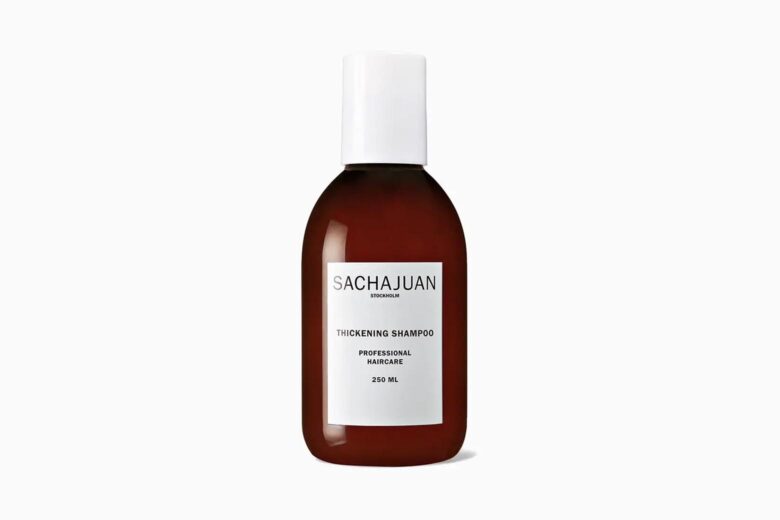 When you read about 'ocean silk technology', your mind jumps to sustainability and eco-friendly bio-initiatives…not necessarily haircare. With this innovative twist on botanical hair products, SACHAJUAN has pioneered a reparative blend of Sea Algae extracts. The end result? Heightened volume and reliable shine.
Remarkably, this same technology naturally helps protect your hair from heat and UV rays. Not only will your hair be ready for any heat styling without additional products, your hair will be healthier in the long run.
When you're dealing with fine and thinning haircare products, when you're searching for the best shampoo for thin hair, you're often left with overly functional gels that don't necessarily evoke pleasure when used. The SACHAJUAN Thickening Shampoo is a joy to use, makes your hair look good now, and — equally importantly! — gives your hair a chance to look even better in years to come.
Best for: The shampoo you need to create the thickness you crave.
SACHAJUAN Moisturizing: Best men's shampoo for dry hair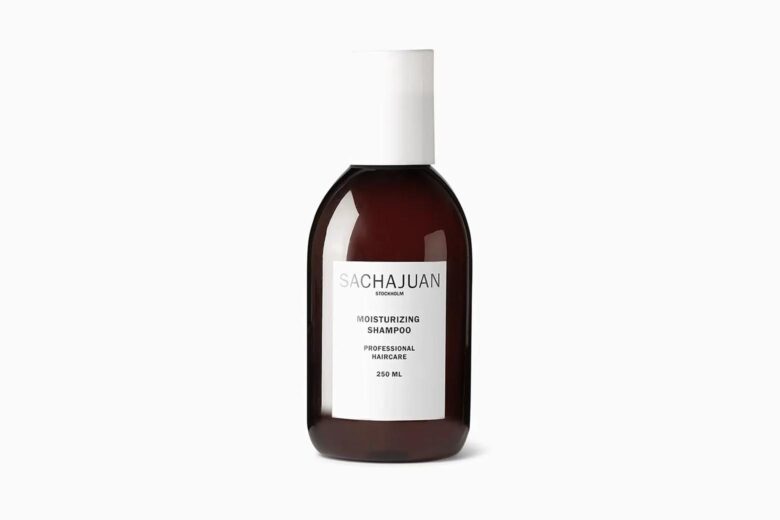 Need an intensely moisturizing option? The same brand that often works wonders for thinning hair can help with desert-dry, staticky hair that needs hydration. SACHAJUAN's best moisturizing shampoo is so revitalizing that it can rehydrate even damaged, bleached, or very dry hair.
Vegan-free, cruelty-free, gluten-free, recyclable packaging: This eco-chic shampoo selection is designed not to irritate you at all, but to deliver impeccable results. Its formulation includes ocean minerals, algae, and other botanicals blended up with argan oil so rich it will simply drench your hair in moisture…leaving even the frizziest, driest hair with a nearly-impossible smoothness and luster.
This SACHAJUAN Moisturizing Shampoo is the best hydrating shampoo for dry hair.
Best for: Instant, blissful relief for ultra-dry hair.
Every Man Jack: Best shampoo for men's oily hair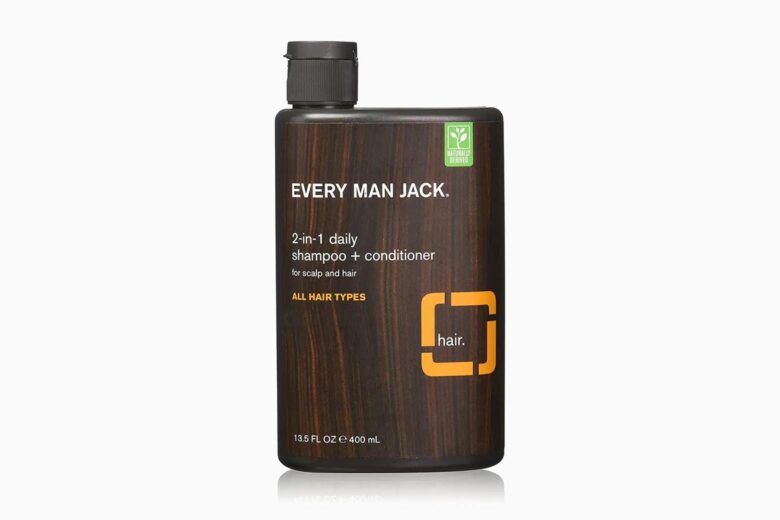 When you have overly oily hair, it can be difficult to think of much else. Some days, it seems like the only way you can get relief is to achieve an impossible level of dry, fresh cleanliness. Fortunately, with the activated charcoal and tea tree oil formula of Every Man Jack Daily Shampoo, you can get that strong, healthy, clean feeling without stripping your hair.
Activated charcoal — a substance known for its intense cleansing and detoxifying qualities — removes oil and dirt from your hair quickly and thoroughly, leaving behind tea tree oil to bestow a refreshing tingly feeling on your scalp.
The tea tree oil works to protect your hair from environmental stressors without weighing it down. The result? Naturally-refreshed hair, all day.
Every Man Jack Daily Shampoo is certified cruelty-free by PETA, and is parabens-free for zero irritation —just daily invigoration.
Best for: The matte-yet-moisturizing finish that you've been looking for.
Nizoral: Best dandruff shampoo for men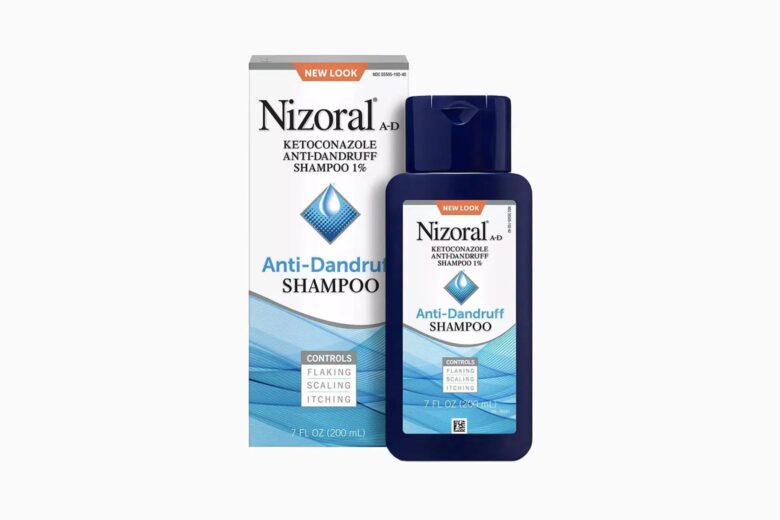 If you have dandruff, you know that you need relief — quick. Nizoral's powerful cleansing agent, 1% ketoconazole, works quickly to relieve the incessant itching, scaling, and flaking that dandruff causes.
In other words, once you use Nizoral Anti-Dandruff Shampoo, your outbreaks will reduce. You'll have more control of your hair. Your scalp will feel soft and normal. The irritation of dandruff? Managed.
This salon-tested treatment shampoo is safe and gentle enough for use on any type of hair, even damaged or very fine types. It lathers up nicely and smells good: Even though it's a 'treatment', it still feels spa-worthy to the senses.
Nizoral Anti-Dandruff Shampoo, the best anti-dandruff shampoo for men, offers constant relief for those with dandruff in a pleasant, easy-to-use, problem-solving package.
Best for: If the only flakes you want to see are actual snowflakes — none other.
R+Co: Best men's shampoo for thick, curly, or frizzy hair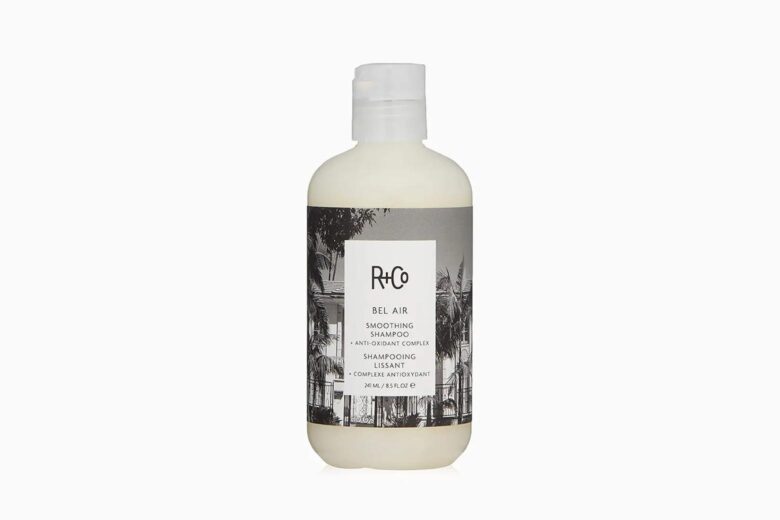 For an exotic shampoo solution that smoothes, moisturizes, and makes thick, frizzy, and curly hair much more manageable, turn to R+Co. Their smoothing shampoo will make your hair seriously silky. Enhanced with wholly unique extracts and innovative ingredients, this shampoo will feel like an upgrade every time you use it — and, importantly, it'll work well, too.
Artichoke extract to protect your hair from free radicals and the sun. Plum seed oil to help keep your scalp healthy so it'll be conducive to growing thicker, stronger hair. Broccoli seed oil to deeply condition your hair for a mirror-like gloss. Okra seed extract to leave your hair feeling soft and touchable.
This luxurious, intensely hydrating shampoo works quickly on unmanageable hair to give you the look you want. Turn to R+Co Smoothing Shampoo for powerful ingredients put to very good use.
Best for: Channeling your hair's natural volume…more manageably.
Brickell: Best shampoo for damaged hair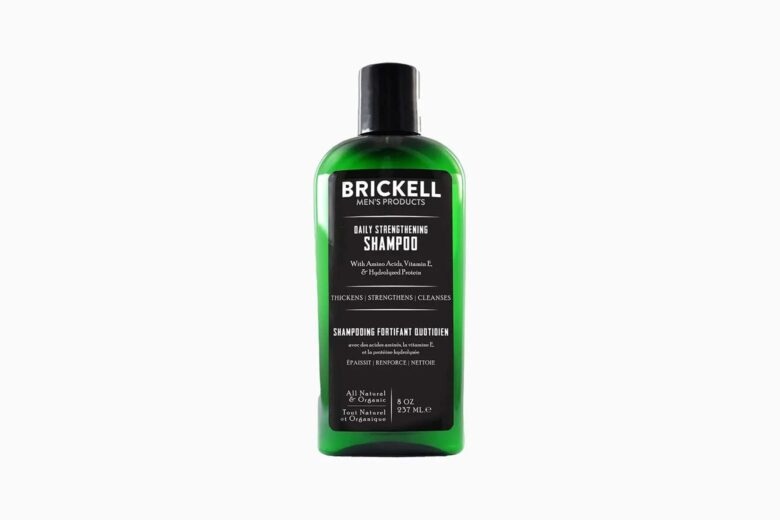 Natural, certified-organic ingredients. A simple recipe. Strong results.
There's a reason this Brickell shampoo has appeared in every men's magazine for years as an award-winning solution for damaged hair.
As it turns out, this is the only shampoo that you need for damaged hair.
This Brickell Revitalizing Shampoo works hard to create strong, full, and healthy hair and recreate shine for even the most damage of strands. With a simple daily routine including this shampoo, your hair will look healthier than ever before. Thanks to its innovative protein-and-vitamin-enhanced formula, this shampoo can truly help your hair grow back better and make your existing hair feel thick and luxurious in no time at all.
Best for: A complete Rx for your hair.
Blind Barber: Best dry shampoo for men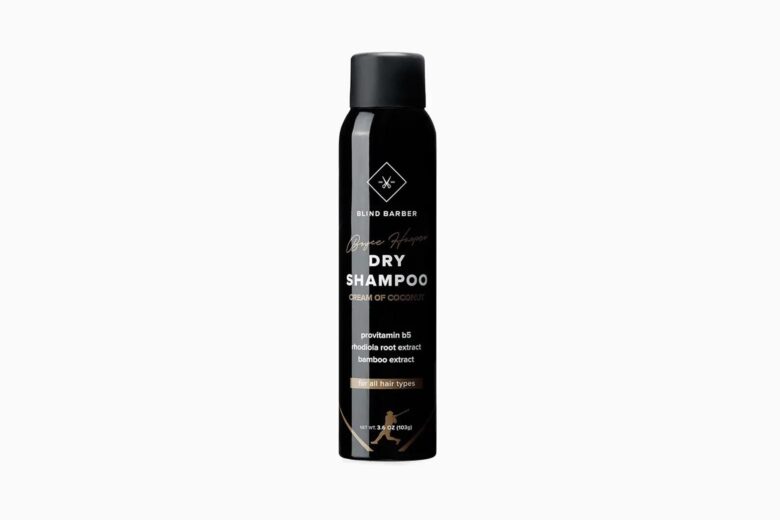 Sometimes, you don't have time to fully wet and wash your hair. Sometimes, you need an option to refresh on the go.
Bryce Harper, as a Major League Baseball icon with hair as good as his batting average, is a natural role model for this active lifestyle.
His dry shampoo brand, the result of a partnership with Blind Barber, is a high-quality way to unlock coiffures as on-point as his in just a few minutes. This coconut-scented dry shampoo has bamboo and Rhodiola root extracts blended inside to neutralize product build-up and moisturize your scalp without feeling oily.
It also acts as a heat protector and UV block. Truly, this dry shampoo does everything you'd ask of a shampoo — but it wafts on with a simple spray.
Bryce Harper Dry Shampoo is a lightly-scented option that's free from parabens, artificial colors.
Best for: Convenient hair care —no matter when, no matter where.
Hair care guide featuring the best men's shampoos
When you're putting together your top-tier dopp kit, full of solutions to skincare and haircare woes, you need to think your product selections through. After all, the best shampoo brands all have something different to offer. More importantly, your scalp and hair profile is as individual as a snowflake. You need to figure out what's best for you.
Different types of hair, differently-formulated products
There are, generally speaking, four different types of men's hair:
Straight: Taking care of straight hair is relatively easy, but your may find that your hair gets limp and oily. Get a good dry shampoo, and concentrate on revitalizing, strengthening, and volumizing options.
Wavy: If your hair has just a bit of natural movement, you have what is often considered the 'sweet spot' of men's hair: Low maintenance and innate volume. However, you may find that your hair frizzes easily. Look for smoothing formulas for your shampoo.
Curly: When you have curly hair, it's best to get a cut that lets your curls do what they may! You have beautiful, thick hair…but you might find that they get a little hard to naturally maintain. Especially when you need to look sophisticated and business-like, find a super-hydrating shampoo that can give your hair body and weight to tame it a little.
Kinky: Kinky or coily hair is extremely curly, and it can be prone to breakage. When you're looking for shampoos that can help you care for your fine, coily hair, opt for ultra-gentle, natural, or organic blends that cater to damaged or brittle hair.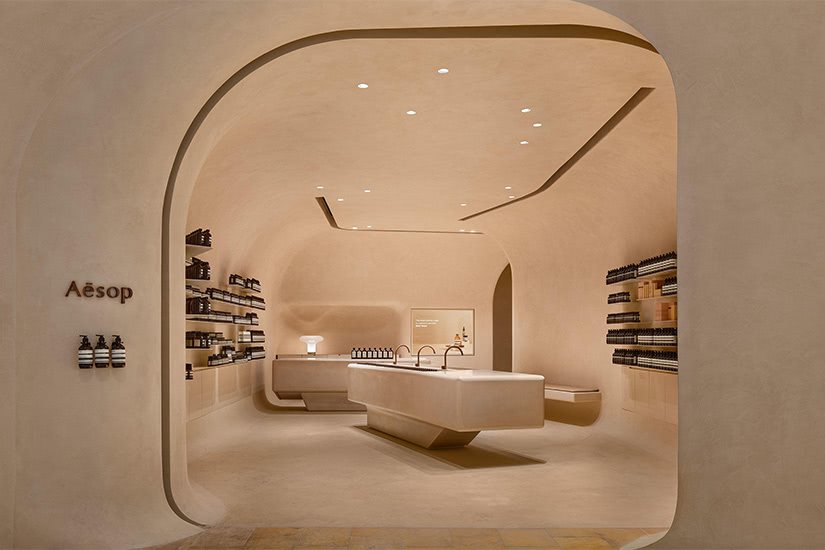 Of course, you know your man best. You likely have an idea of how oily or dry, and brittle your hair is. This is also good information: It tells you how much you may need to concentrate on clarifying, moisturizing, and strengthening solutions for your perfect bottle of men's shampoo.
The perfect shampoo awaits for your particular hair profile
When you're shopping for the best shampoos for men, you might be struck by just how many options there seem to be! Here's a quick breakdown of the different options you'll find:
Regular Shampoo: The most ready-for-everything formulation, covers the bases for most types of hair. Should be used every 3-4 days.
Daily Use Shampoos: These are a little gentler and focus more on conditioning, for more frequent use.
Clarifying Shampoos: These help break down product buildup — a good choice if you feel like you just can't get your scalp truly clean with regular cleansers.
Anti-Dandruff Shampoos: These shampoos are fortified with agents that heal your scalp to reduce irritation and flakes
Dry Shampoos: These shampoos are very concentrated, so only a little is needed! Typically, they come in an aerosol form and contain conditioners so as not to overdry your hair.
Frequently asked questions about the best men's shampoos
What kind of shampoo should men use?
Men should use a type of shampoo that works well with their distinct hair type. For example, if you have dry hair, you should seek out a moisturizing brand. For most people, the Malin+Goetz Shampoo is a superior option for its gentle yet powerful cleanse and light aroma.
How often should men shampoo?
Men should shampoo as often as their hair truly needs it — and as often as their shampoo manufacturer recommends use. For regular shampoos, every 3-4 days is recommended. However, with more gentle formulations, you may be able to wash more often.
Do men need a conditioner?
Men need conditioner if their hair seems particularly unmanageable, frizzy, or damaged, as conditioning will help restore some softness, strength, and luster.
What is the best shampoo for guys?
The overall best shampoo for guys is the Malin+Goetz Shampoo. It has a light peppermint aroma and is formulated with gentle, nontoxic cleansers for an irritation-free yet powerful wash.