This article is part of a series on the future of wellness in luxury.
Discover how rising wellness aspirations are profoundly transforming luxury and redefining affluent consumers' expectations. See what you should do to successfully connect with your audience.
All over the world, the fitness scene and the culture of exercise is shape-shifting, driven by technology and demographic changes. The gap between low and high price point offerings is dramatically widening in the fitness industry, particularly for gyms and health centres.
Tech-enabled high-end fitness offerings (usually backed by strong social media credentials and cult following) and budget fitness chains (benefiting from economies of scale) expand. Squeezed between these two magnetic poles, the middle-market gyms are struggling.
The fitness and mind-body economy grew to $624 billion in 2018 (up from $595 billion in 2017).[1] Legacy brands are forced to adapt to stay on top of their guests' expectations as new, innovative workout concepts are appearing.
In parallel, new fitness trends – from virtual workout to fitness apps and wearables, connected home solutions and more – are disrupting traditional fitness models.
Fitness has become a luxury lifestyle statement.
In this report, you will see how the fitness industry is transforming. The combination of new consumers' expectations with digital innovation is fueling the growth of premium luxury gyms and home fitness equipments.
You will learn from practical examples of brands that are succeeding in an increasingly competitive fitness landscape by keeping their members engaged and embracing new fitness innovations.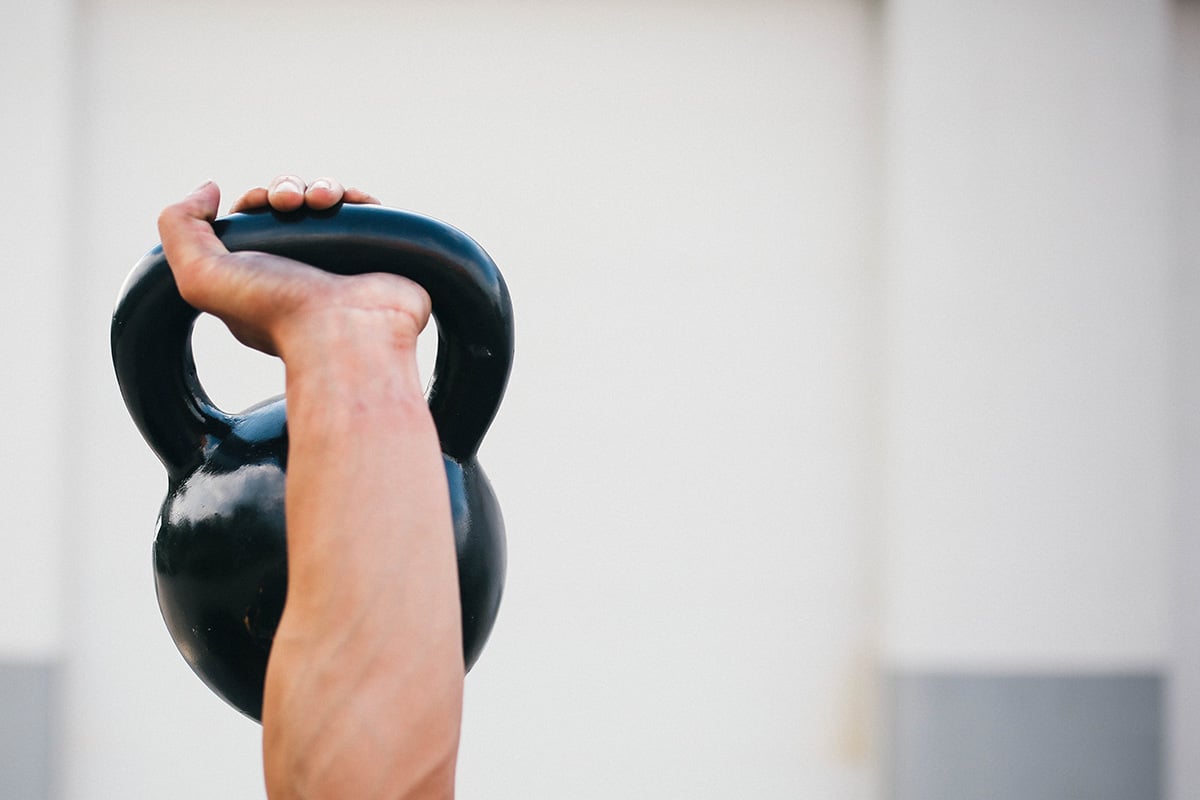 1. Changing consumer's expectations: luxury fitness appeals to broader active-ageing segment
By tapping into Millennials' aspirations for bettering themselves and their desires for personalisation, convenience and experiences over material possessions, the luxury fitness industry is set to continue growing healthy over the coming years.
But that doesn't mean that previous generations should be neglected. The world is getting older, particularly in developed markets. That's a fact. Seniors thus represent growth opportunities for the fitness industry. As active-ageing consumers look for ways to improve the quality of their lives, they will too affect the fitness industry in new ways.
2. Tech-enabled fitness drives personalisation and immersive experiences
Fitness studios are starting to incorporate more technology and elements of wellness throughout the gym experience.
Technology enables gyms to experiment with flexible pricing models such as pay-as-you-go
Flexible fitness – non-committal fitness subscriptions – is a fast-growing trend that taps into the growing on-demand preferences of consumers, particularly millennials. Gym goers may drop-in and pay per class or visit studios without the long-term commitment, allowing them to better meet their individualised workout needs.
Trend in action
KXU (sister brand of UK luxury fitness member's club KX) is a pay-as-you-go studio that combines a stellar line-up of fitness classes, with supportive nutrition and wellness therapies all under one roof.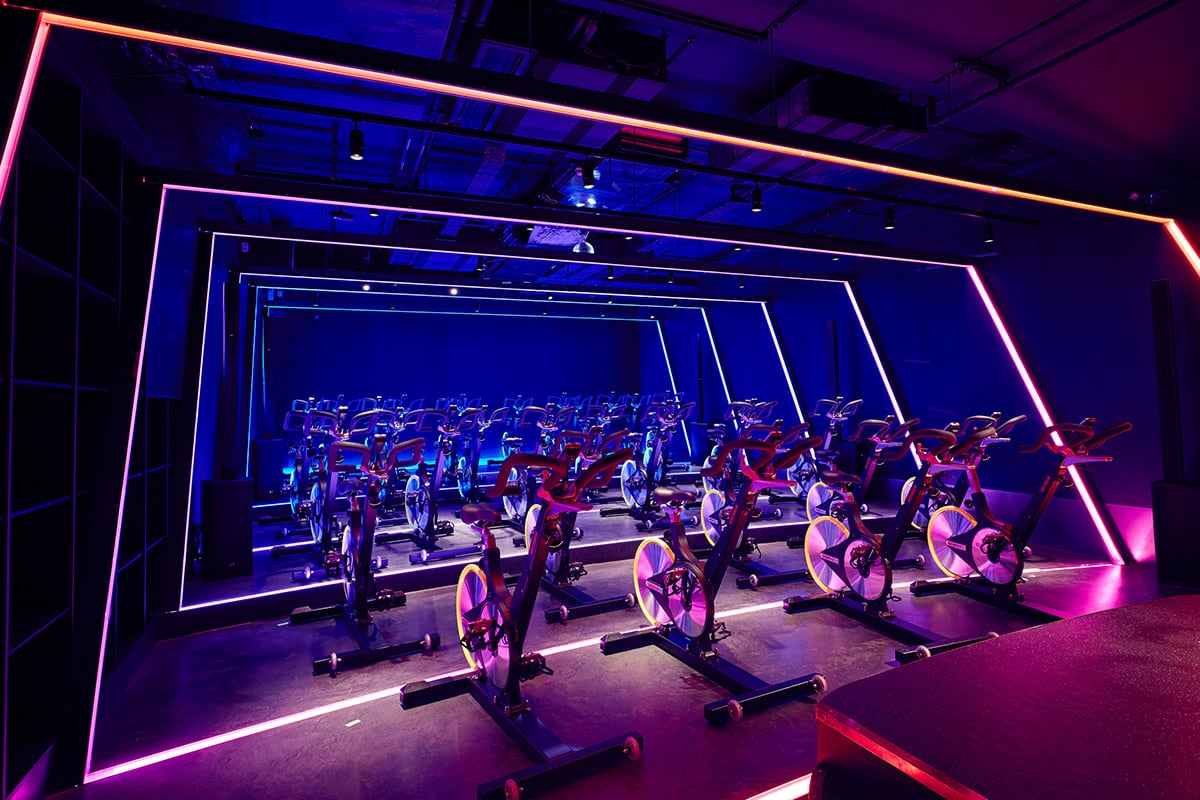 Connected gym equipment, smart devices and athleisure wear generate new, insightful data streams for gyms
Connected devices and wearable technology is on the up and up, allowing people to track a myriad of performance and workout metrics in real-time.
Digital programming generates lots of data, which can provide invaluable consumer insights.
These now legitimate fitness tools can bring about significant improvements in people's fitness endeavours.
By leveraging data-rich devices, fitness clubs can offer personalised recommendations and further engage their members throughout their customer journey — sending messages, sharing offers, answering questions, providing updates, or seeking feedback from their members. Connecting and engaging with members can even spark behavioural changes like attendance frequency, memberships renewal, and more.
Trend in action
By using individual data, boutique studios are able to personalise workout routines.
Gold's Gym offers free 3D body scanning to help track individual fitness journeys, while members of David Barton's luxury gyms are encouraged to undergo a metabolic analysis upon joining.
Equinox's digital coach chatbot embedded within its mobile app learns from gym-goers' goals and offers reminders and recommendations. Equinox has also experimented geolocating beacon technology to track members' movements while working out.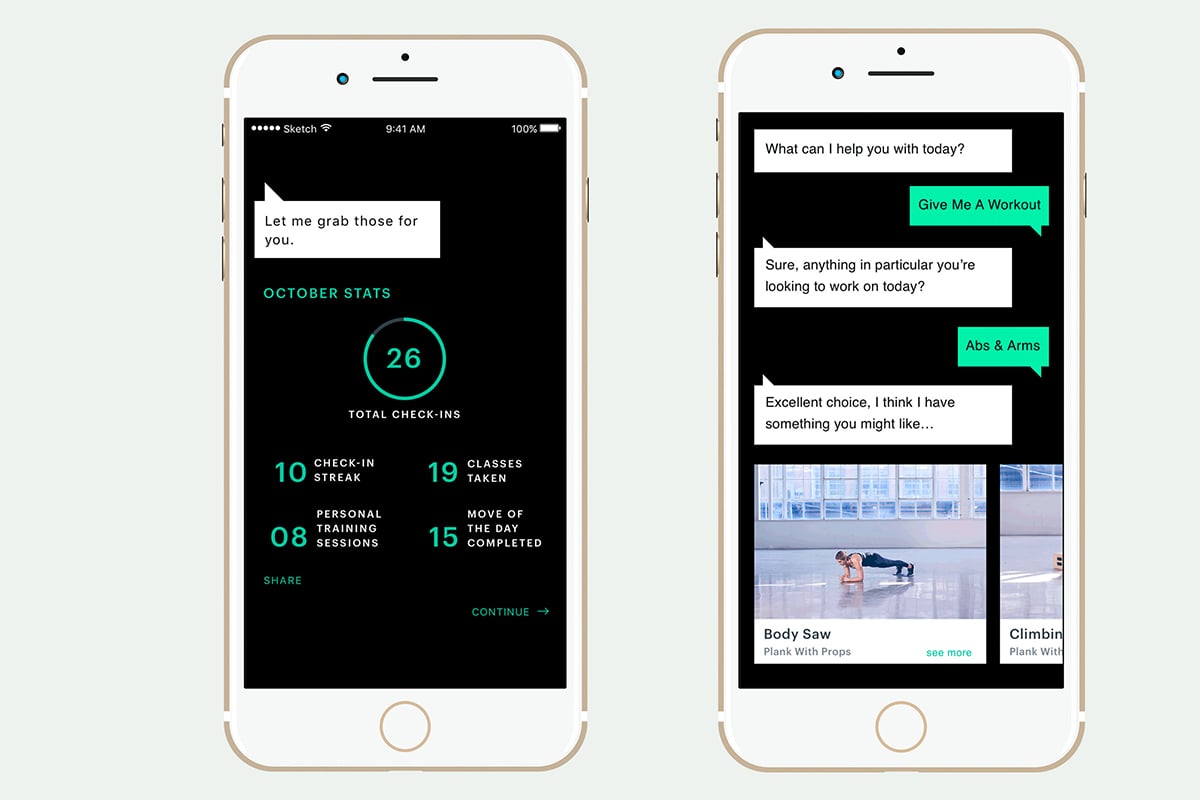 Gym-based virtual fitness classes drive attendance and help acquire new untapped customer segments
Virtual fitness classes – pre-recorded or live-streamed group workouts played on a screen – are growing worldwide. Today, it is estimated that more than 12,000 fitness clubs globally offer some sort of virtual fitness offering to members.
Virtual fitness (even though still in nascent form for many providers who are struggling with the technological implementation aspects) offers clear benefits such as facility usage optimisation across all operating hours and ultimately an increased ROI on studio spaces.
Virtual programming is also bolstering live class participation and reshaping consumer habits according to industry research by Les Mills that highlights that 75 percent of virtual fitness users also attend live classes.[2] The research also shows a 12 percent increase in live class attendance when fitness facilities run virtual workouts. Further research from Wexer found that offering virtual fitness classes drive higher levels of member acquisition, engagement and retention.[3]
Trend in action
Club W is as a virtual fitness innovator targeting mature women.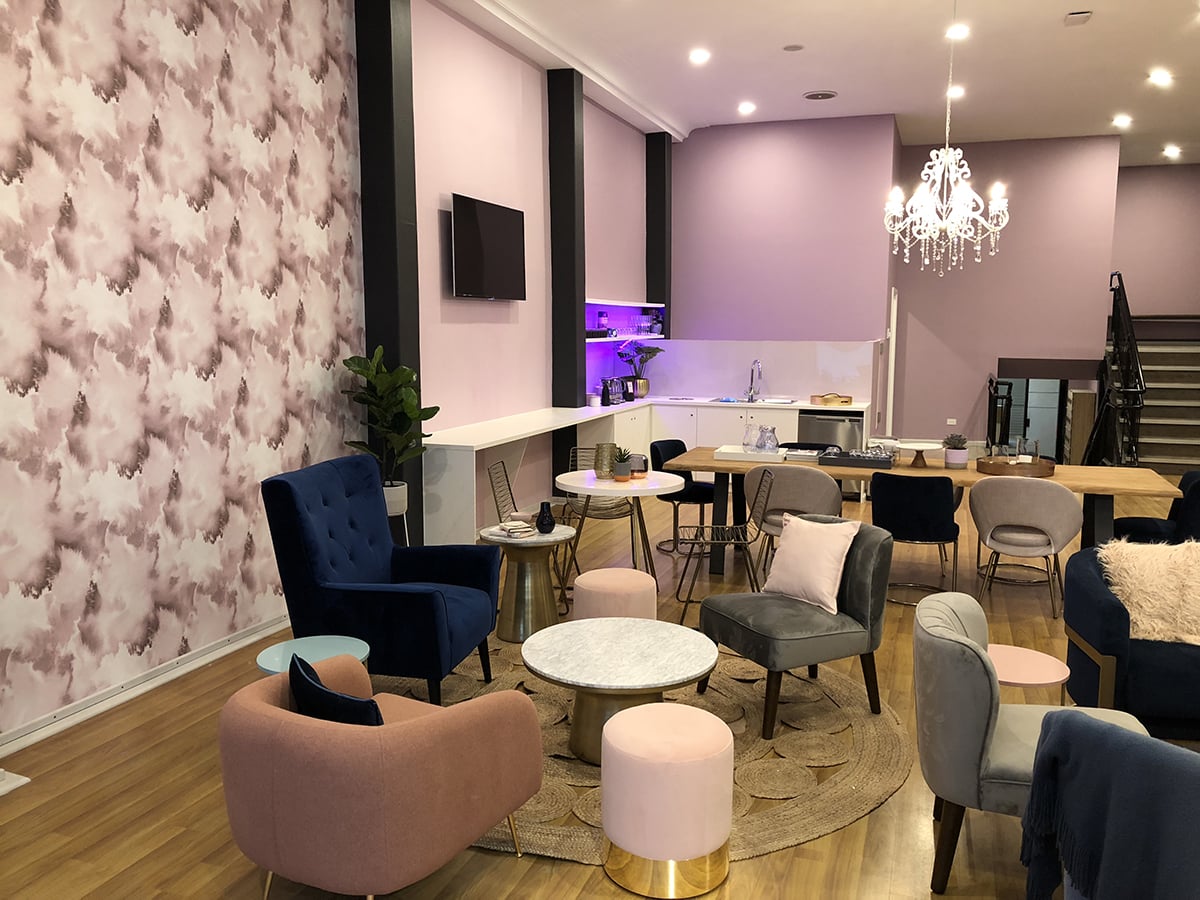 The lifestyle space features a wellness lounge area to relax and socialise, and four virtual studios offering a wide variety of daily classes (from Yoga to Pilates, Barre, Stretch, Strength, Dance, Fight, Cardio and Meditation) delivered digitally exclusively.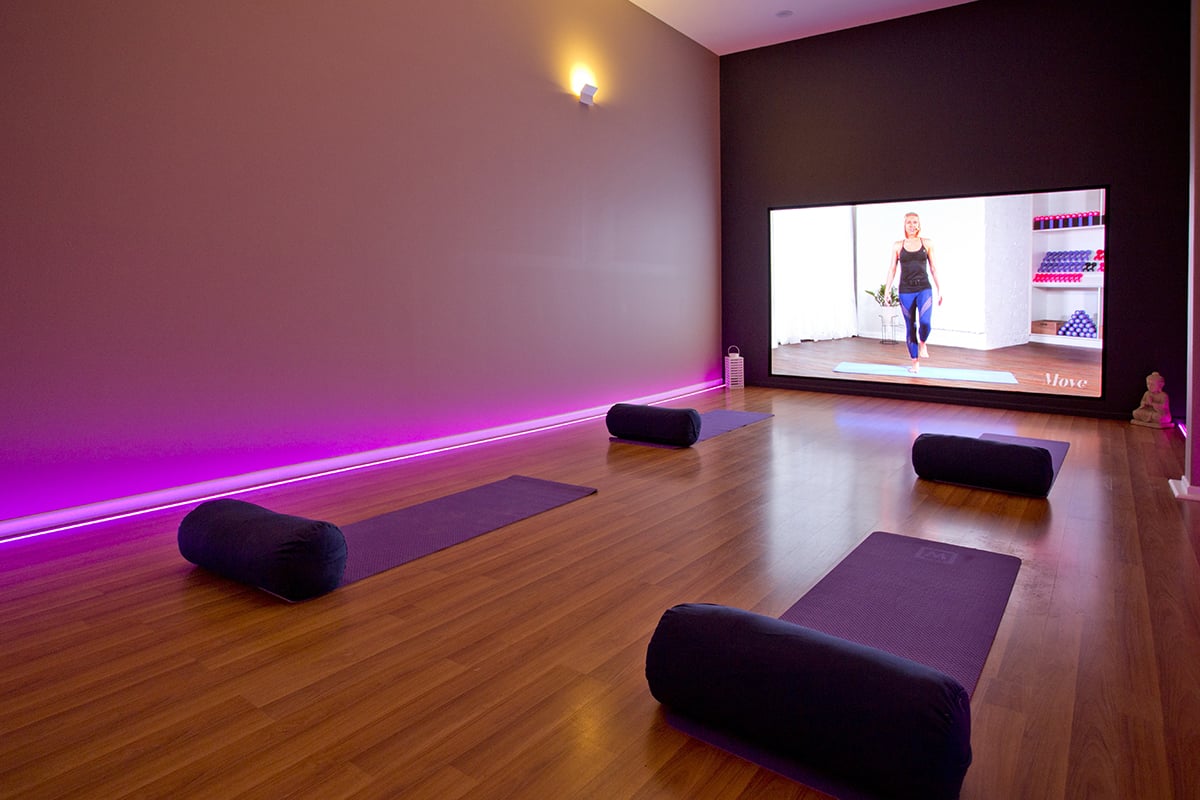 Virtual reality gamification makes for a fun and fully immersive fitness experience
Fitness gamification is another trend worth noting. If VR games put members at the centre of the action in imaginary worlds and drive motivation workout after workout, many storylines aren't (yet) as immersive as it could. But watch this so-called "immersive fitness" space.
Trend in action
Using a bespoke fully automated cable resistance training machine and an HTC Vive headset, startup Black Box VR turns working out into an immersive, competitive video game of sorts. A 30-minute full-body workout in the form of a virtual reality experience.
Les Mills' "The Trip" is a fully immersive workout experience through virtual landscapes and futuristic cityscapes. Video and light shows are projected onto a screen at the front of the room, while instructors run the 40-minute cycling class, which synched to the music and graphics.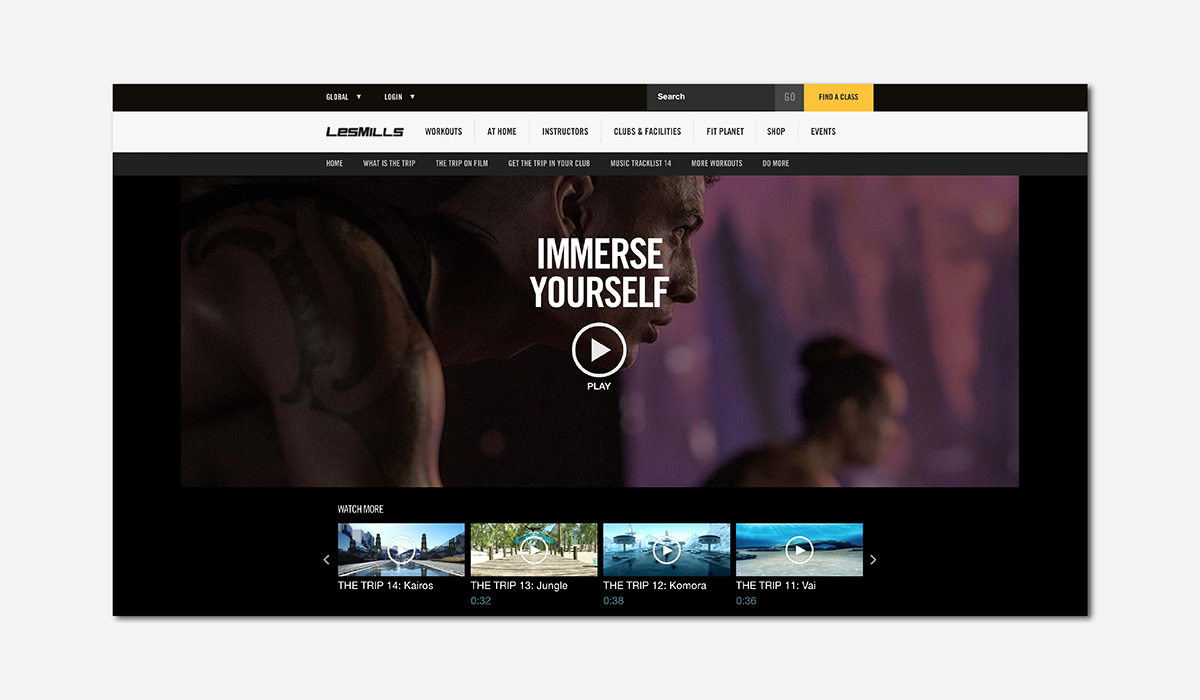 3. Reinventing the gym experience: The emergence of boutique luxury fitness studios
The new value of "wellth" is well demonstrated in the changing nature of gyms. The boutique fitness industry is booming, which proves that purpose-driven, dedicated spaces are best suited to offer authenticity, personalised training, socializing workouts and fitness experiences Millennials crave.
The new happy hour: Beyond a sweat zone, fitness studio emerges as the new cool hanging place
Millennials want to be with like-minded people when working out. Boutique fitness has emerged as the new place in which to gather, even replacing the pub or nightclub for many young and wannabe-young wealthy urbanites. The new high-end boutique gyms are all about cultivating a tribal loyalty and community.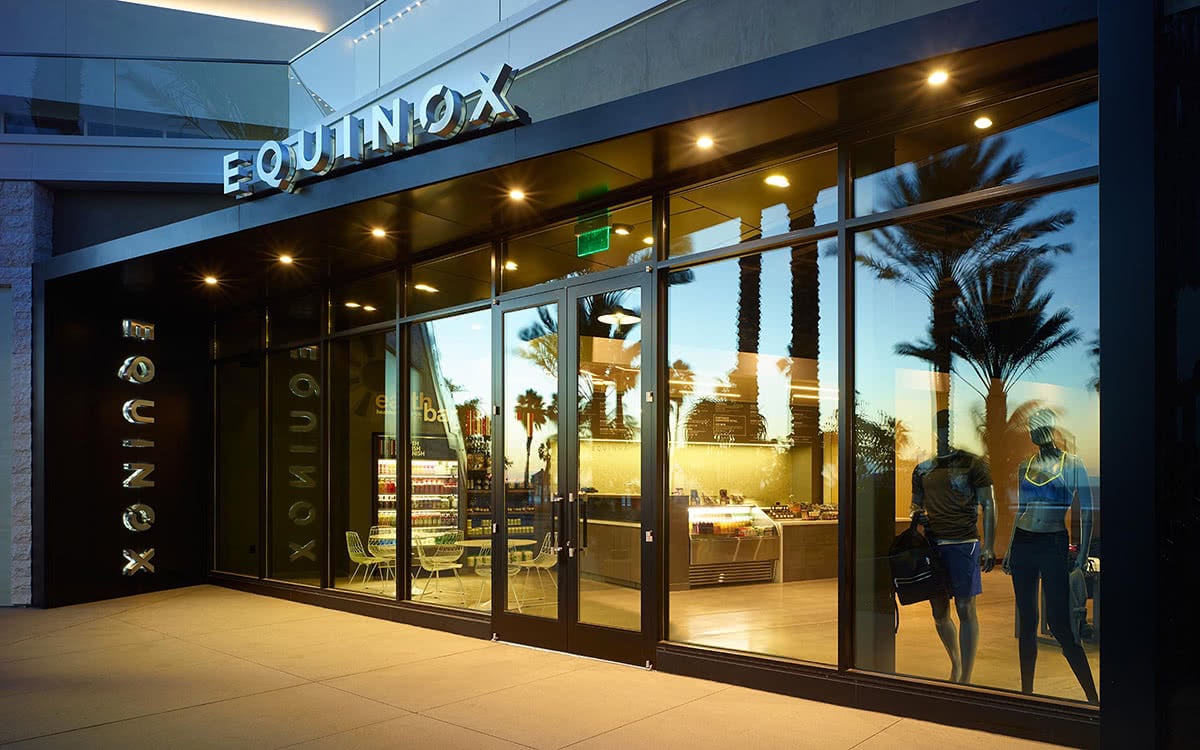 And Millennials are ready to spend more for the intimacy and specialised offerings of these niche studios.
Fitness as a luxury indulgence and status symbol
Where you work out, who you work out with, and what you wear to work out in have become totems of fashionability. The sky-high interest in active lifestyle and related products has found luxury brands embracing sporty new athleisure offerings such as sneakers, leggings, and accessories and sweat-proof cosmetics.
Trend in action: Equinox
Super high-end American gym chain Equinox is incorporating tech and wellness throughout the gym experience.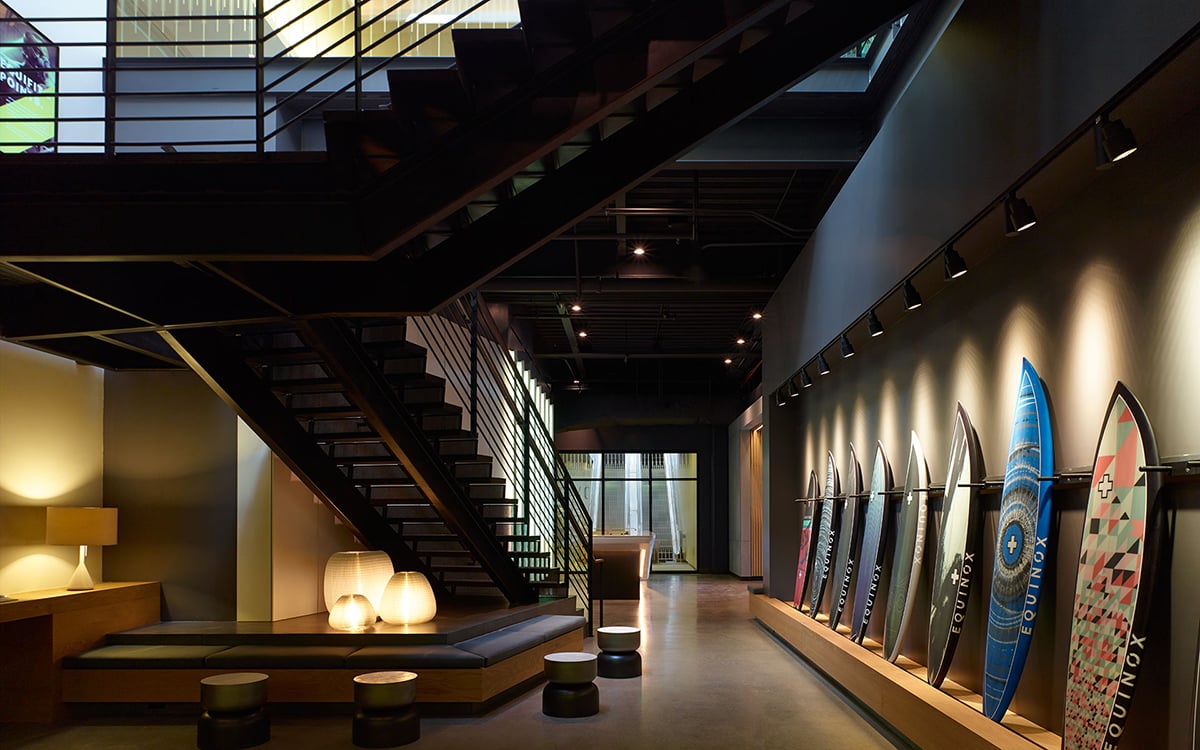 Equinox offers the latest high-tech innovations and luxury amenities. From treadmills fitted with O2 vaporisers so that you can train harder to a chatbot embedded within its mobile app that offers reminders, tech-enabled spin classes, in-locker USB chargers, Kiehl's toiletries (in-studio beauty products are integral to fitness experiences), eucalyptus-infused clean towels, and on-site valet ready to launder your gym kit.
As wellness takes hold of luxury retail, Equinox appears as a go-to retail partner for athleisure brands.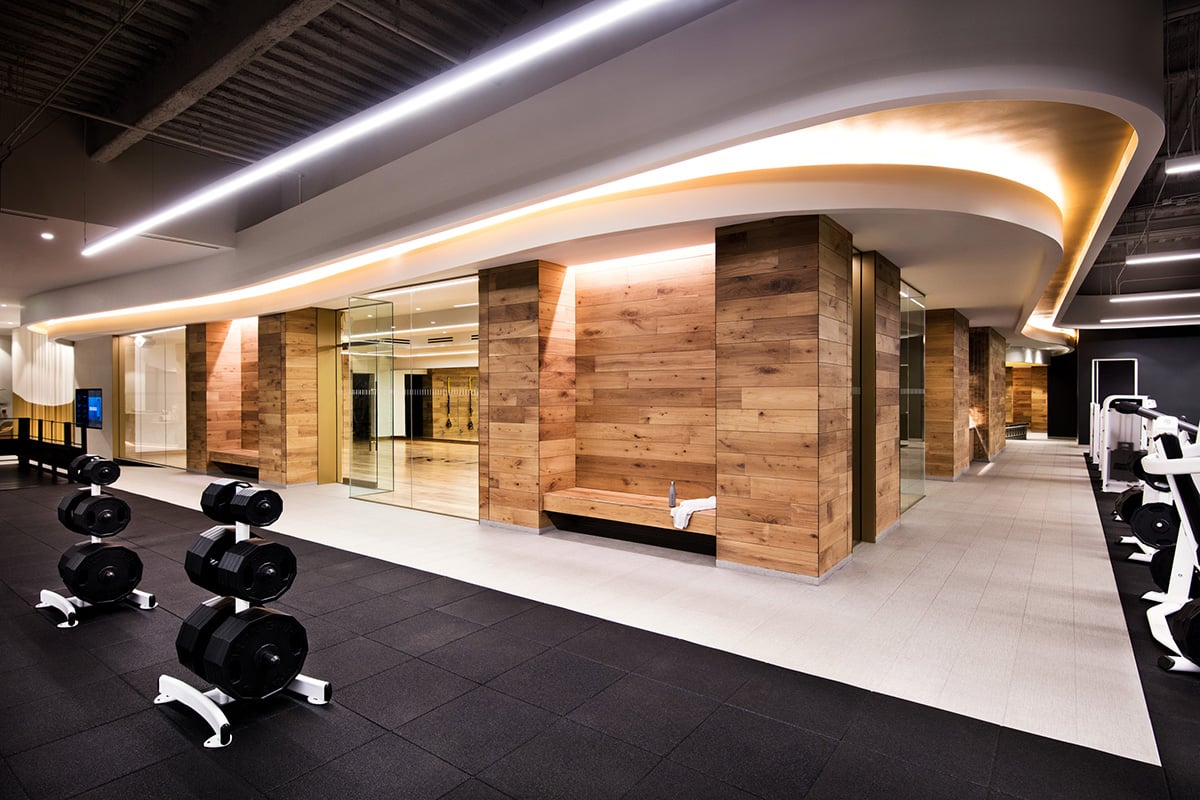 The Shop at Equinox sells chic performance athletic apparel from brands like Filippa K Soft Sport, ATM Anthony Thomas Melillo, LNDR, and Lululemon and welcomes in-gym pop-up series. Equinox also sells its own branded items such as stainless steel water bottles and headwear.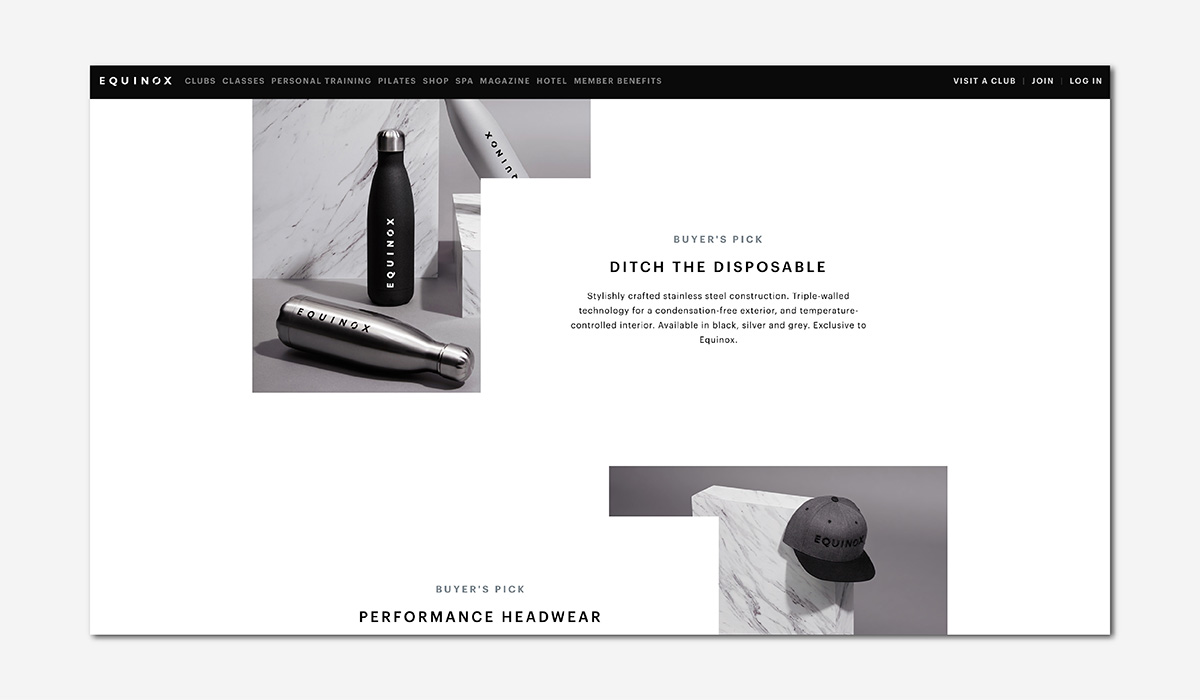 Modern gym-goers seek are information-obsessed researching everything from their nutrition and dietary needs, to the efficacy of the latest workout or sportswear.
To satisfy their learning needs, Equinox has dedicated online magazine Furthermore positioning itself as the authority on the high-performance life.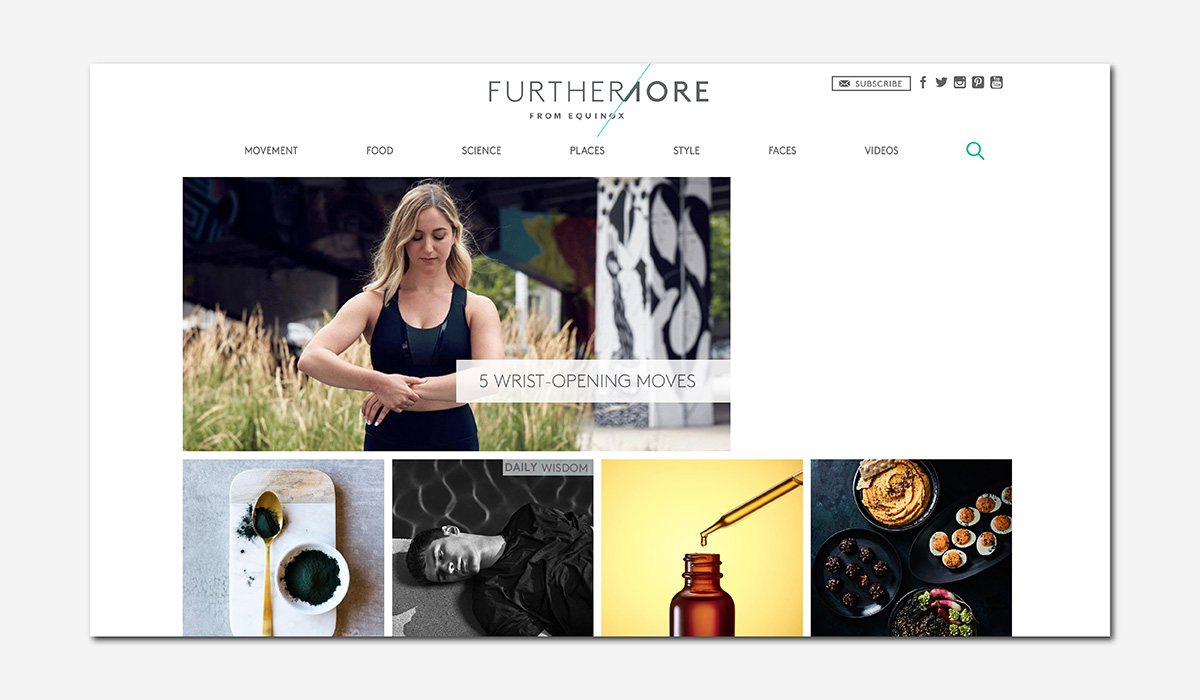 Members-only, Instagram-worthy gyms drive exclusivity
For the new generation of gym-lovers and fitfluencers, their active lifestyle must be Instagram-worthy. Active lifestyles and working out have become a ubiquitous feature of our online life. Social media has become the go-to source for fitness inspiration and motivation. A quick search for the #fitspo hashtag on Instagram brings up almost 60 million posts.
Our social media feed is filled with advanced yoga poses, fitness workouts, green smoothies and more. Enabling consumers to seamlessly share their fitness lifestyle on social media is thus paramount for the success of fitness studios and gyms. In-gym selfies are one visible sign that wellness is the new luxury.
Trend in action: Performix House, a lifestyle brand and content studio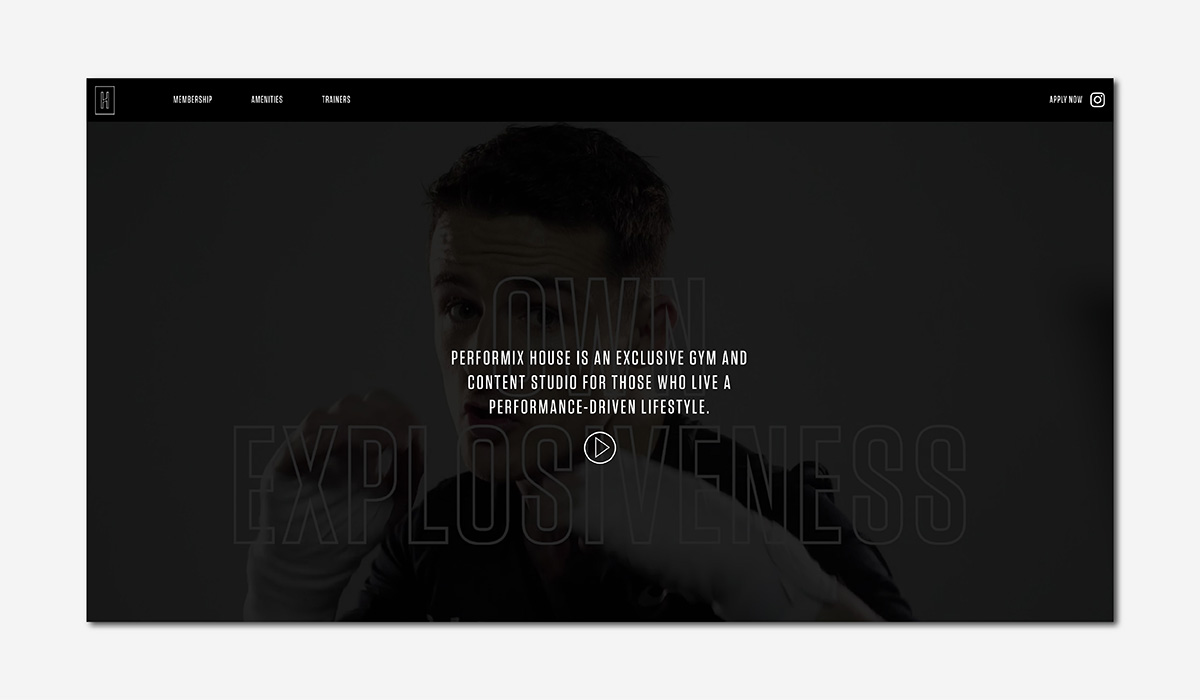 To join Performix House, prospective members must prove their worth as a gym member by going through a complex approval process – from an online application to an interview, a consultation with a trainer, and a review of their Instagram feed.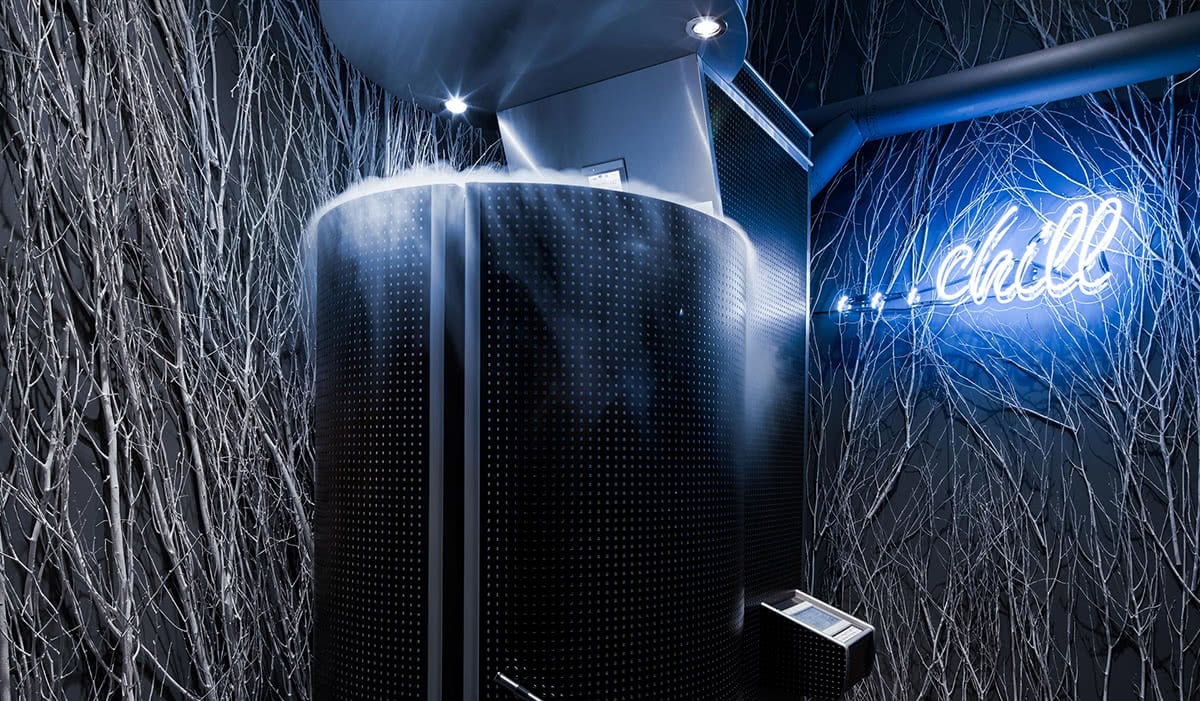 Once joining this elite gym, members enjoy state-of-the-art facilities (including a recovery area with 3D imaging machine, locker rooms complete with infrared saunas with big-screen TVs that stream Netflix, and selfie-friendly cryotherapy chambers). But for the fitness influencers, the big draw is the in-house content studio, with lights and cameras, where they can film their workouts to be shared on social media.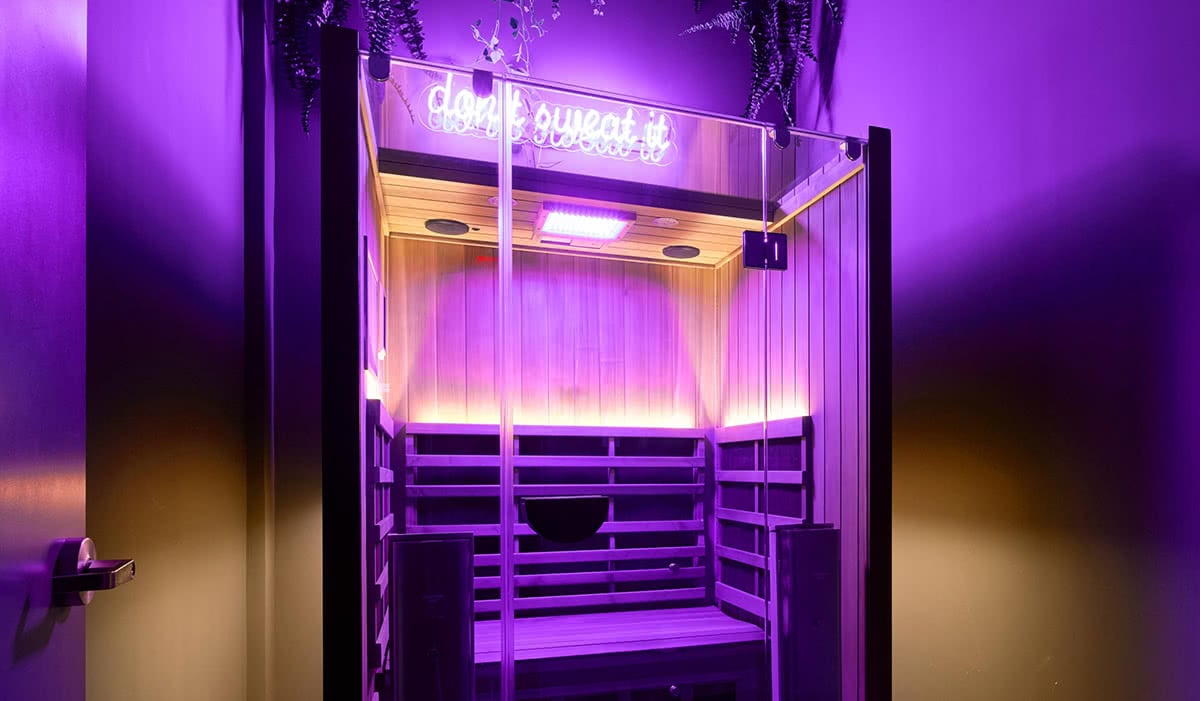 4. The rise of tech-enabled luxury home fitness
Improved internet connectivity and streaming capabilities have contributed to the rise of at-home luxury fitness.
Tech-enabled at-home fitness offers personalisation, convenience and access to first-class instructors which an increasing number of people find justifies investing in luxury home equipment.
Trend in action
A growing emphasis on wellness, combined with the proliferation of digital connectivity in our lives, has contributed to the cult status of Peloton (recently valued at about $4.15 billion).[4] Dubbed "The Apple of Fitness", Peloton is an indoor-fitness company which sells high-end, high-tech home fitness equipment and online subscriptions. It's solution allows users to stream live and on-demand classes led by top industry professionals from anywhere for a monthly fee.[5]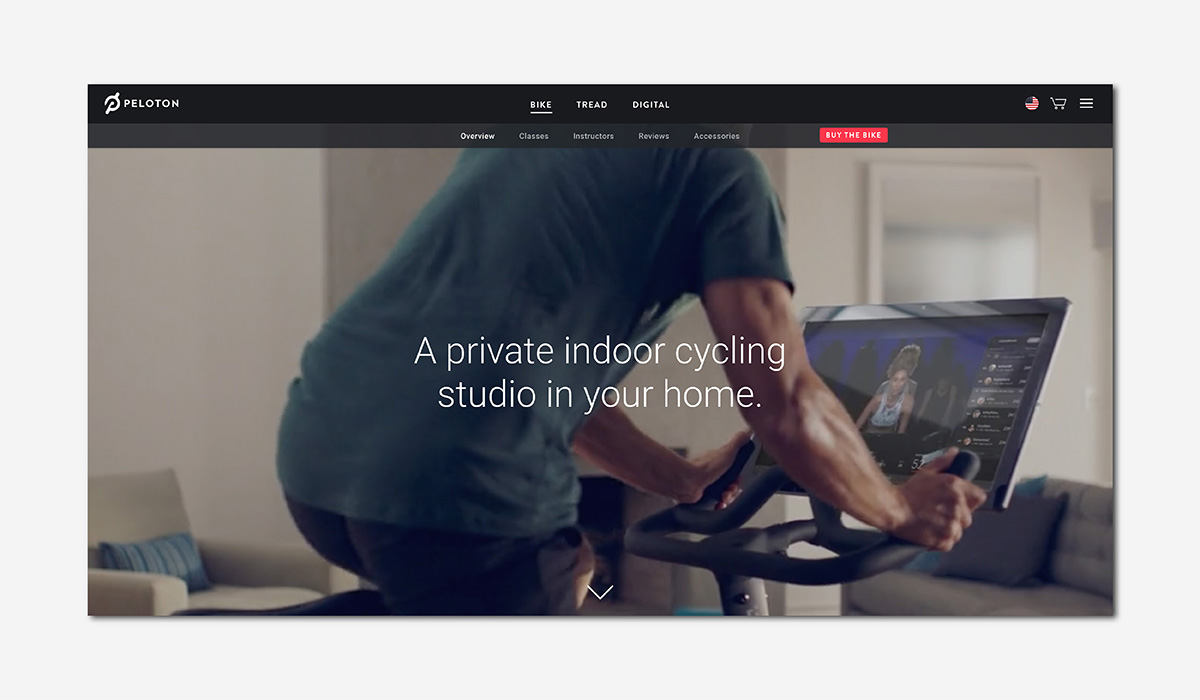 Peloton's cult-favourite internet-connected stationary bike is equipped with a 22-inch HD sweat-proof touchscreen that stream originally produced content.
The bike measures live-metrics (such as cadence and resistance) that determine all participants' position on a leaderboard and mean the instructor can call anybody out by name.
The compelling on-demand programming is inspired by their level of ability and preferences – users can filter classes by instructor, duration, music genre or intensity.
Peloton offers at-home workouts built around a connected community of home fitness enthusiasts. By offering a communal and interactive experience (combining the addictive energy of an in-person workout with a top-shelf instructor and the convenience and comfort of home workouts) beyond its fitness equipment, Peloton proves that people are willing to pay a premium price for great experiences.
Trend in action: Tonal
Powered by machine learning algorithms and electromagnetism resistance technology, Tonal offers a digital weight training customised to the user's current and desired fitness level and adjusted in real-time.
The intelligent fitness system combines software and an interactive LED screen that mounts on a user's wall and connects users to a built-in personal trainer that coaches them through workouts via video.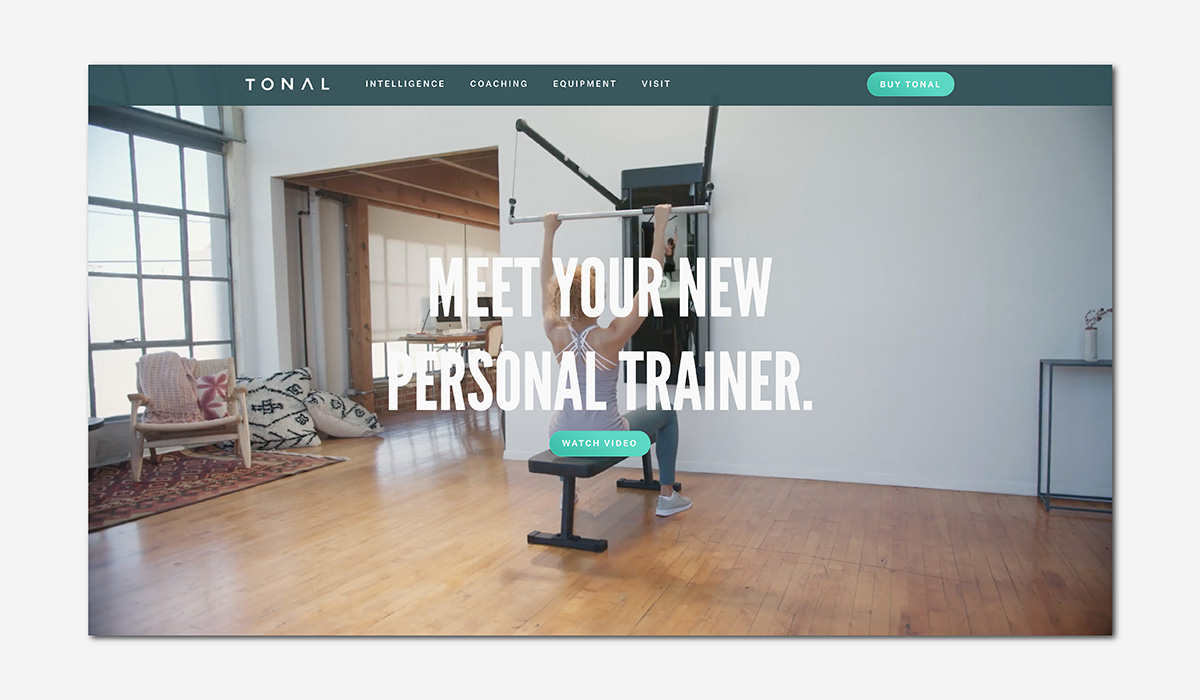 Digital fitness is growing strong and healthy
The new community of self-improvers seeks out personalised, flexible fitness solutions that can be accessed anyplace, anytime.
The brands that have embraced fitness tech innovations are thriving. Uninspired gyms that don't ride with the digital fitness, however, are on the way out. The global digital fitness market – which includes digital fitness equipment, smart fitness wearables, fitness apps, and streaming fitness subscriptions – is expected to reach an estimated $27.4 billion by 2022 and is forecasted to grow at a compound annual growth rate of 33 percent from 2017 to 2022.
Key takeaways for fitness brands:
Experiment with new gym formats
Experiment with flexible pricing models
Beyond Millennials, don't neglect older generations
Embrace technology to offer immersive experiences
Bundle services, hardware and software
Leverage on-demand and exercise subscription platforms
---
Wellness Economy Monitor, by the Global Wellness Institute, October 2018.
How The World's Leading Fitness Club Owners Are Tapping Into Virtual, Laura Hill, Welltodo, May 10, 2018.
New Research Shows Virtual Fitness Boosts Member Retention, Wexer, November 11, 2017
Peloton Raises $550 Million in Final Funding Before Planned IPO, by Olivia Zaleski, Bloomberg, August 3, 2018.
A bunch of cycling enthusiasts just helped Peloton Cycle raise $325 million — betting it could be 'the Apple of fitness', by Matt Turner, Business Insider, May 24, 2017.