There's no doubt that Italians know great design, and it's no secret that here at Luxe Digital we appreciate that inimitable "Made-in-Italy" cachet – the perfect blend of effortless elegance, exquisite craftsmanship and timeless quality.
Look no further than footwear brand M.Gemi, with handcrafted shoe collections that regularly sell out, for exclusive access to Italy's most revered craftspeople, from Toscana to Lucca, from Le Marche to Campania.
Look closer, and you'll find yourself in the company of an empowering fashion entrepreneur as familiar with centuries-old artisanal workshops as with global, fashion-forward styles: Maria Gangemi.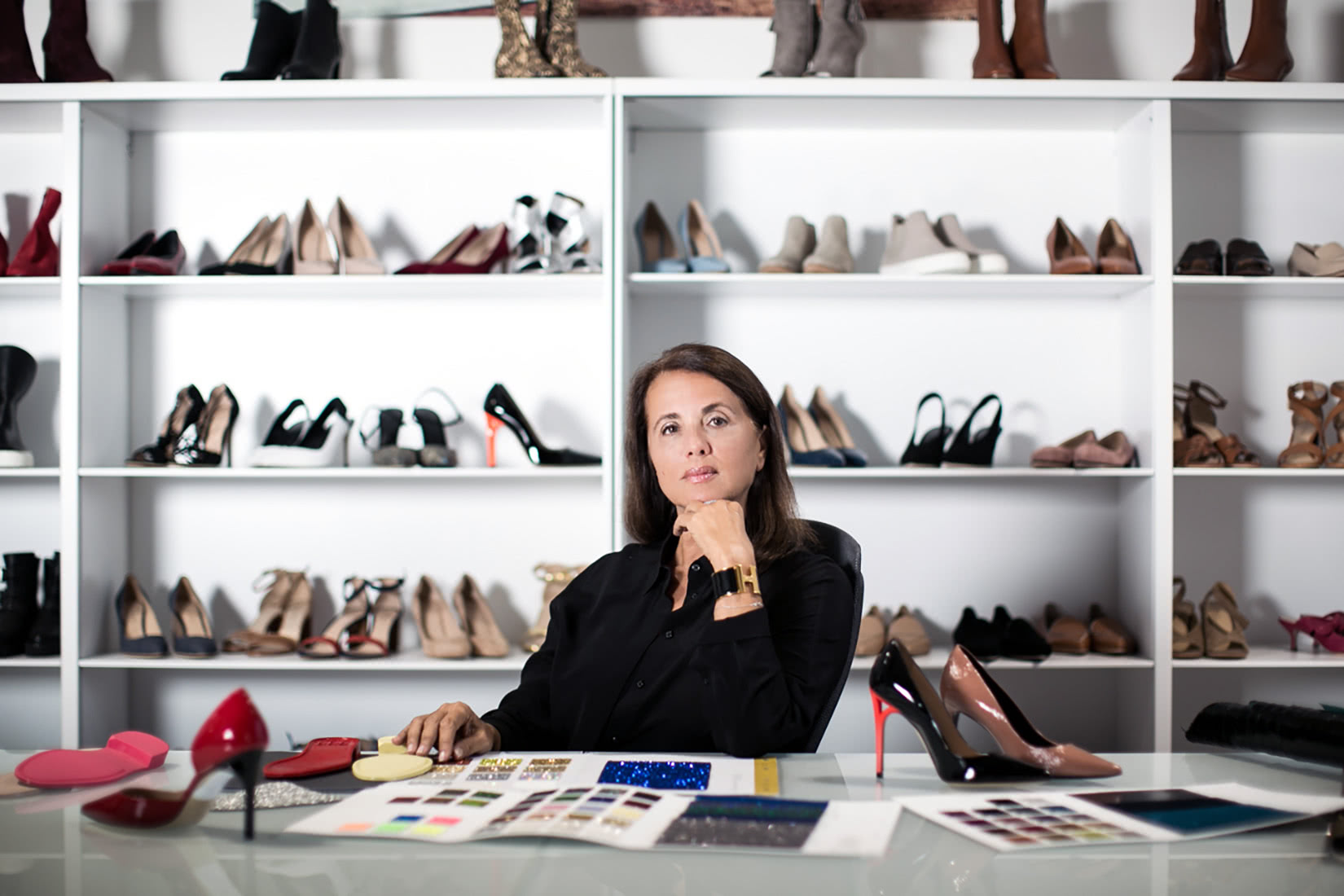 M.Gemi's founder now calls the US home, but her heart is firmly in Italy. Born in Sicily, Maria Gangemi has spent her life developing a deep understanding of and appreciation for the art of luxury handcrafted shoes. Spend a few minutes talking with her, and you'll find her genuine passion for luxury leather goods and commitment to Italian craftsmanship to be palpable.
Over three decades, Maria Gangemi has worked across the realms of creative and merchandising – developing her relationships with luxury artisans and factories in Italy, honing her knowledge of trends, and directing the look and feel of a variety of shoe lines and boutiques.
Drawing on her rich Italian roots, Maria Gangemi oversees every single shoe handcrafted for M.Gemi. M.Gemi's designs are the embodiment of contemporary luxury and Italian class: the finest materials paired with a sumptuous dose of timeless quality. 
We spoke to Maria Gangemi, the creative mind behind M.Gemi, about the challenges and opportunities of producing 100% in Italy and her inner ability to imagine what it's like to walk in someone else's shoes.
No doubt, M.Gemi has found its footing (pun intended) since launching in 2015. Read on to find out more about how Maria Gangemi and her direct-to-consumer brand are walking the walk – in quality Italian-made shoes, that is.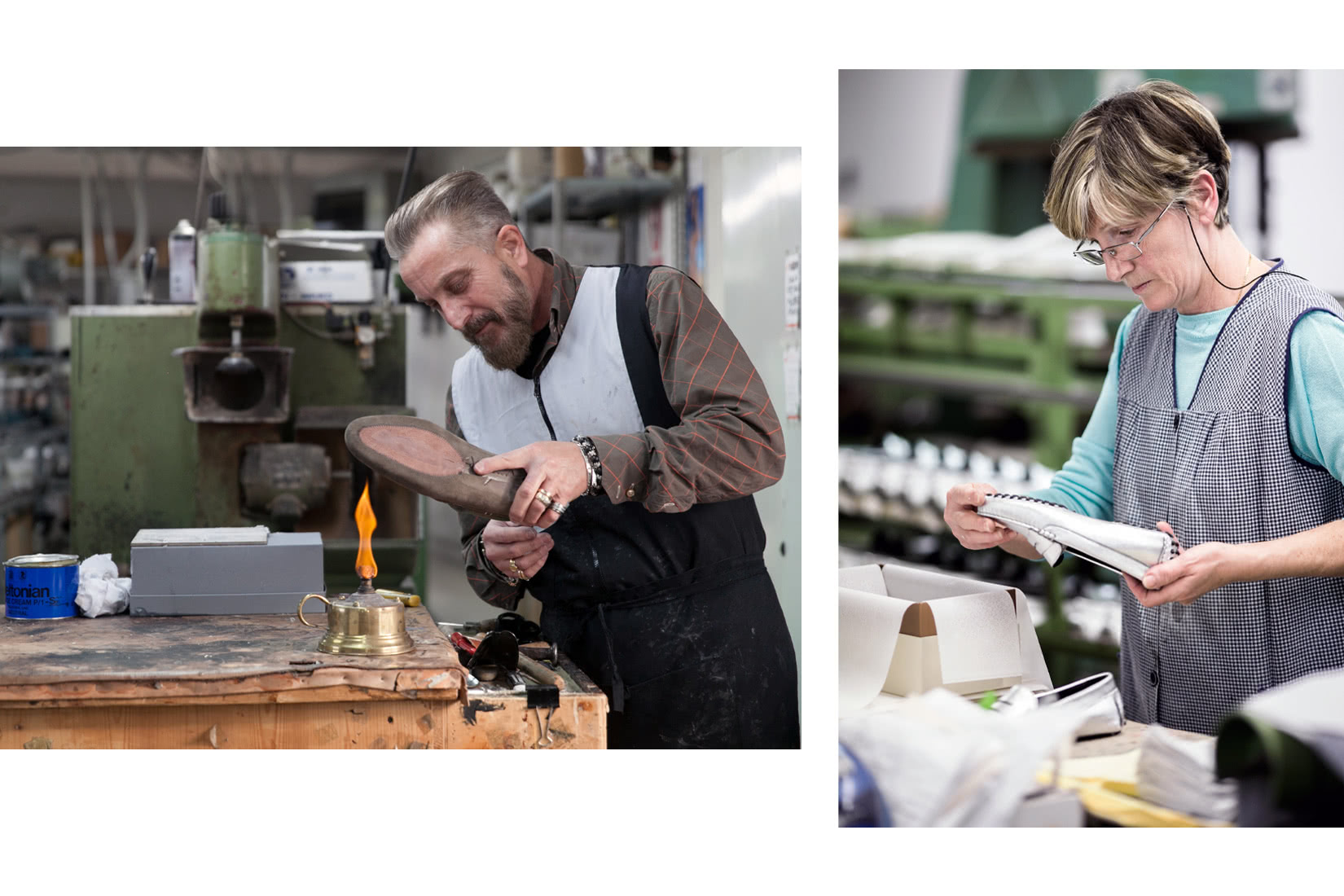 Maria Gangemi, Co-founder of M.Gemi, on stepping up for Italian craftsmanship
Luxe Digital: Hello Maria, thank you for taking the time to speak to us. Let's start with your business. How would you describe M.Gemi?
Maria Gangemi: M.Gemi is a simple concept: A platform to showcase and help preserve the skills of small, Italian artisans while providing customers with unfettered access to the highest-quality Italian-crafted leather goods at attainable prices. Because we work directly with these artisans, we are able to forgo the traditional markups of retailers and provide the customer with direct access to beautifully-crafted shoes, keeping our prices relatively low in the process.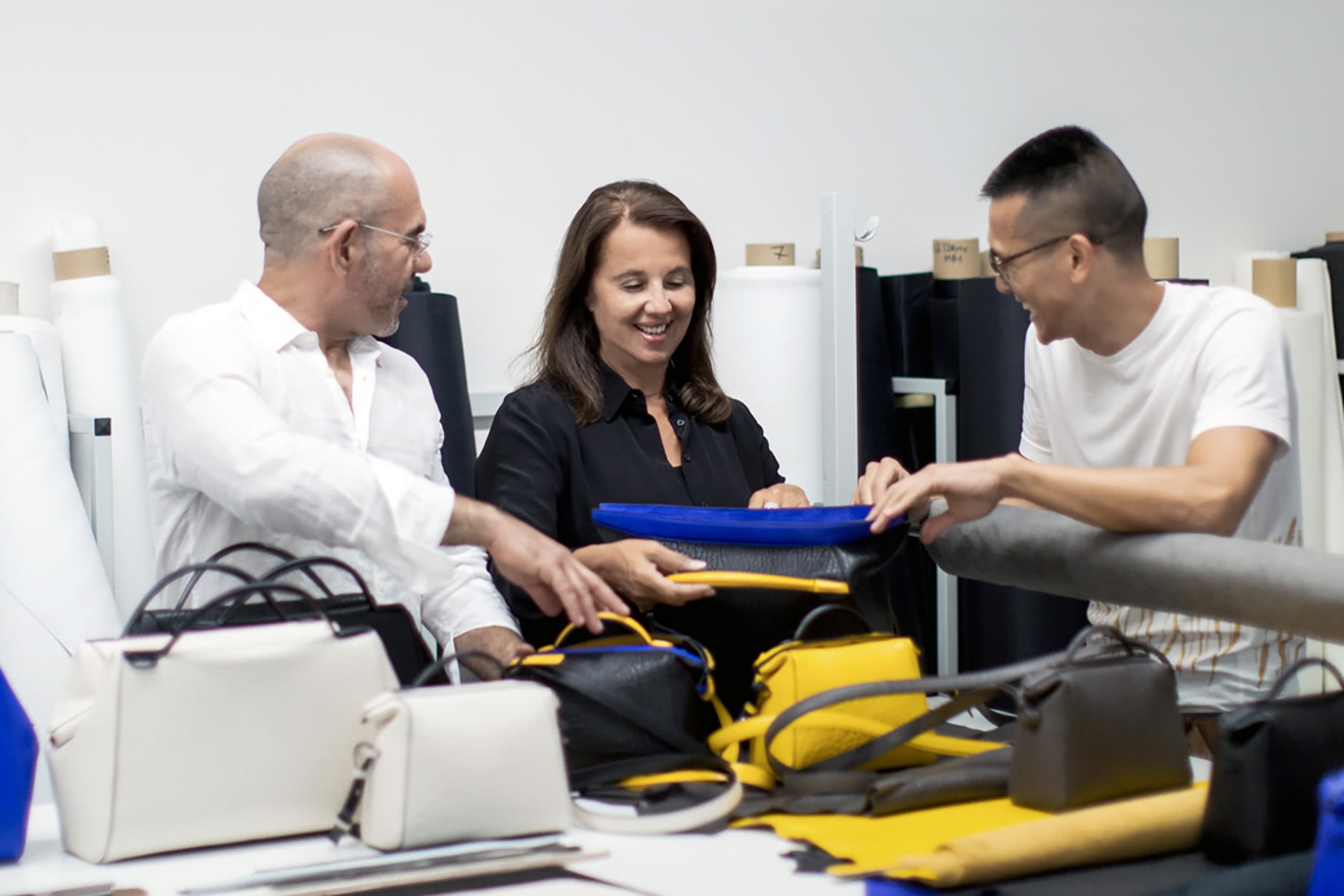 Luxe Digital: "Made in Italy the old way and sold the new way" is M.Gemi's modus operandi. What was the vision and inspiration behind this unique business model?
Maria Gangemi: As a born and raised Italian, I feel it is my personal mission to help maintain and revive the old-world skills for which the country's craftspeople are known. I wanted to create a company that would sustain this valuable trade while also offering the rest of the world with a new version of Italian luxury.
Luxe Digital: Who are your typical clients? What brings them to M.Gemi?
Maria Gangemi: Our clients come from diverse backgrounds. I would describe them as men and women who value and appreciate craftsmanship, the art of creating something beautiful that will stand the test of time, with discerning tastes. They are more interested in the quality and longevity of a product than they are with the hottest trend or hottest new brand of the moment. For them, the value is found in modern design and top notch construction, which we are more than happy to provide them with our collections.
Luxe Digital: Italian craftsmanship is at the heart of M.Gemi, tell us why you decided to handcraft your shoes in Italy, in small and medium-sized family-owned factories, instead of other countries that might offer higher manufacturing margins?
Maria Gangemi: As I am Italian, it could only ever be Italy for me. Not only are the artisans of the country known globally for their world-class skills in crafting the most beautiful yet functional leather goods, but the country is also my original home, and the people are my brothers and sisters. I would never even dream of producing our shoes elsewhere; it is the core of our business model that we continually work with and provide opportunities to these craftspeople, many of whom come from a long-line of family-run workshops who need the business now more than ever. I believe that less is more, quality takes time, and true partnership with these artisans is the way forward for any brand who wants to succeed in the new version of our world today.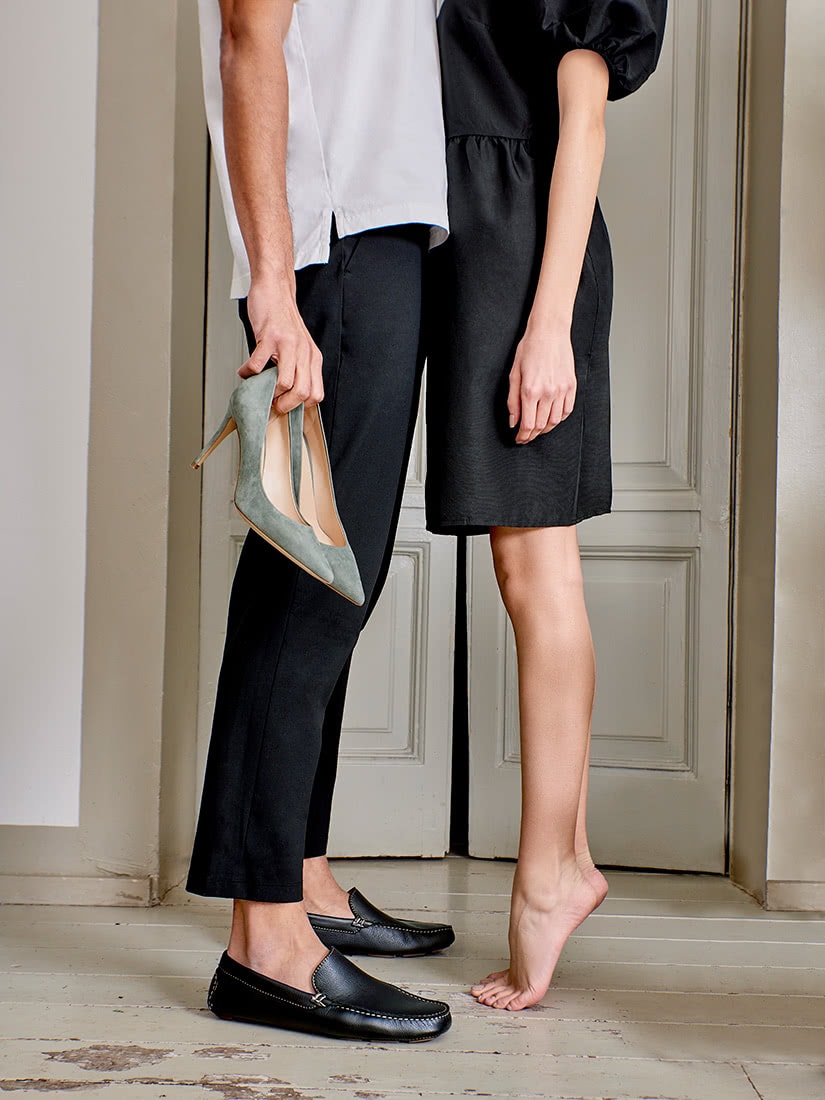 Luxe Digital: M.Gemi is now also offering luxury handbags, as well as men's shoes and belts. Why did you decide to expand the collection and how is that affecting your company?
Maria Gangemi: We are excited to grow the collection, slowly and carefully, but with the right type of products that our customers are looking for and feel is lacking in the market. This is why we incorporate feedback from our customers where possible, and work very collaboratively with our artisans in the production process. We never produce more just because we want to make more money or create more products. Everything we create has to have a reason, a true purpose that it serves and most importantly has to add value to both the maker and the customer.
Luxe Digital: Sneakers and comfortable wear were the big winners in luxury over the past few years. What trends do you think will most impact the world of fashion in the next five years?
Maria Gangemi: I think this idea of under-producing, which I strongly believe in, will become more and more widespread (I hope!). I never want to make more more more just to feed the beast. I am actually so happy when we sell out of a product, because it means we are doing something right. And I will not always go back and produce tons more to replenish- sometimes, when something sells out, that's it- it served its purpose, the customer now has something very unique which few others have, and the moment is over. This allows us to continually innovate, stay creative and eliminate the harmful waste associated with excess inventory.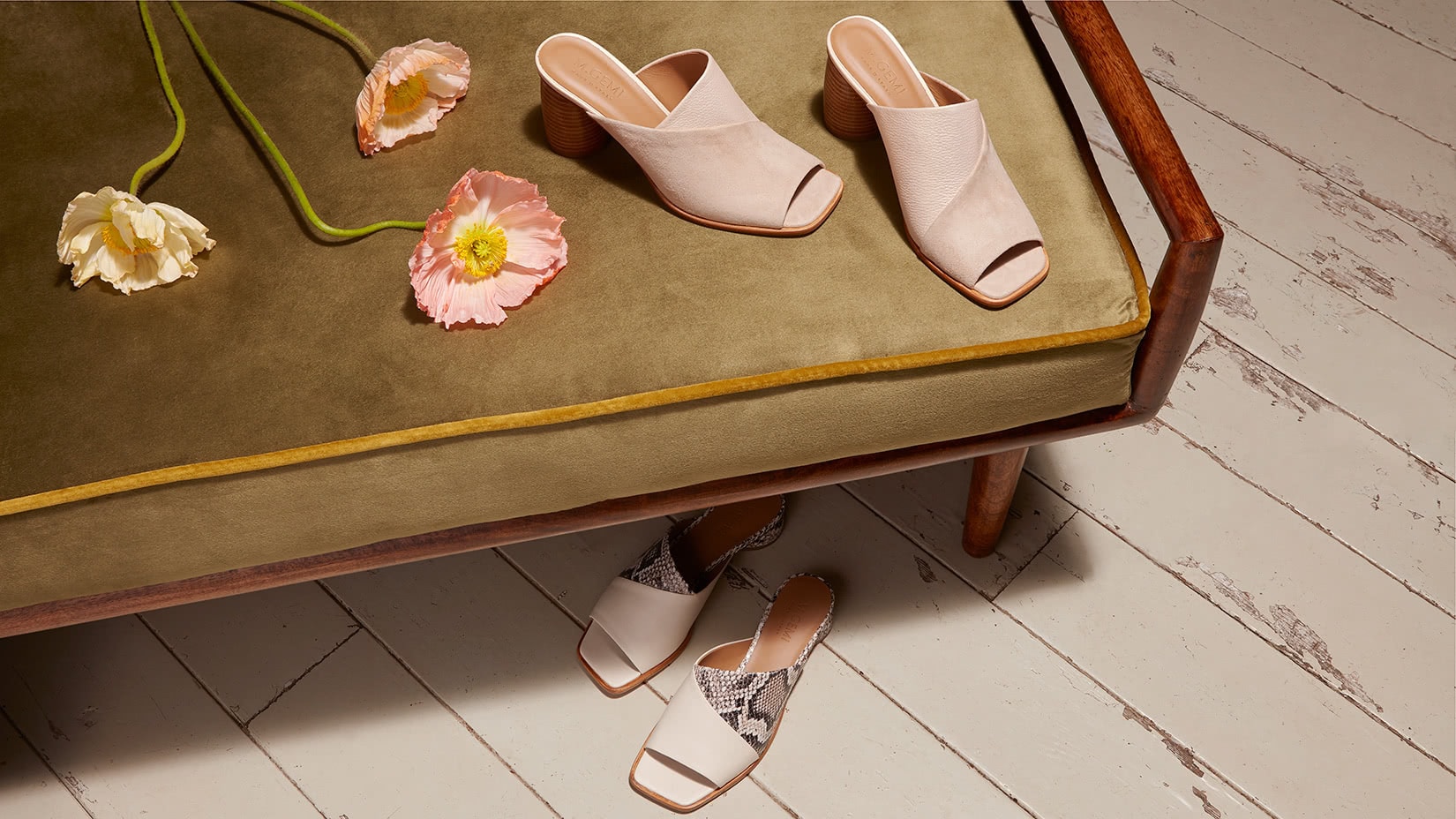 Luxe Digital: M.Gemi has regular small batch drops. Where do you find inspiration? How do you keep the right balance between the need for timeliness and timelessness in your designs?
Maria Gangemi: Just like any designer and creator, I am inspired by the world around me, by the people I meet, by my design team and their unique ideas, by the customers who engage with our products, and by the artisans who share their ideas with us. This part of the design process is very organic and truly a collaborative process with everyone involved. Given our partnership with these craftspeople in Italy, we are extremely fortunate that our turnaround times from conception to final product are much shorter than those of traditional luxury brands. This means we can pivot quickly, and alter designs as needed based on environmental or customer feedback, which is something we are always aware of and aim to incorporate in our design process.
Luxe Digital: As a digitally native luxury brand, how do you manage to build customer loyalty?
Maria Gangemi: Trust. They trust us to deliver to them the best quality products at attainable prices, from talented craftspeople in Italy who may otherwise not be able to sustain their skills. We find that our customers return to us over and over again for this reason. But also, they become part of our family. They like supporting ethical manufacturing practices, they like to know that their products are coming from a small workshop in the hills of Italy and not some massive factory in China. They engage with us, become part of our story, and give us feedback so it's a true dialogue. I like to say, "come for the shoes, stay for the coffee!"
Luxe Digital: What does the future reserve for M.Gemi?
Maria Gangemi: So much! We are looking forward to continuing to partner with our Italian artisans and factories in even more in depth and in bigger ways, as well as even developing some new product lines in the near future. You'll have to wait and see!
A few words that say a lot:
A book that influenced your life: Art Through The Ages. This was a book I read in my first art history class. It really opened my eyes to the world around me, and put everything into a new perspective.
Luxury in one word: Quality.
The future of digital in one word: Listening
If you were to only pick one colour: Black. To me, it just signifies old-world elegance, a colour that is very universal and identifiable.