Hibiki is more than just a mere brand of whisky: it's a work of art, a harmonious fusion, and a brilliant example of everything the Japanese whisky industry is known best for.
Hibiki was one of the first brands to put Japanese whisky on the map, taking it from a relatively unknown concept to something adored and obsessed over after the Hibiki 30 Year Old won the World's Best Blended Whisky category at the World Whiskies Award in London.
Since then, the brand has gone from strength to strength, incorporating delicate Japanese charm and masterful blending into cask after cask. Nowadays, Hibiki's symbolic of what ultra-premium Japanese whisky is really capable of.
Take a look at Hibiki over the years and you'll see how the brand has blossomed. With a variety of beautiful, artistic bottles commemorating events, times, and occasions, stylistically designed with unique charm, Hibiki promises a whisky drinking adventure – and one that you'll never look back from.
Absolutely a sipping whisky, Hibiki represents the Japanese art of simplicity: the joy of pouring a dram, sitting back, and letting its innate power wash over you. It's whisky drinking, like never before.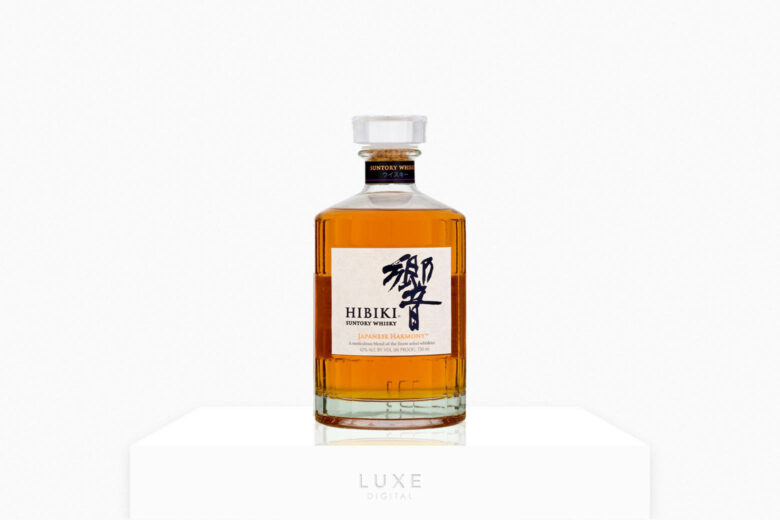 Hibiki Whisky price and bottle sizes
| Bottle | Size | Price (USD) |
| --- | --- | --- |
| Hibiki Japanese Harmony Whisky | 750ml | $99 |
| Hibiki 12 Year Old Japanese Whisky | 750ml | $195 |
| Hibiki Blender's Choice Japanese Whiskey | 750ml | $449 |
| Hibiki 17 Year Old Japanese Whisky | 750ml | $699 |
| Hibiki 21 Year Old Japanese Whisky | 750ml | $1,205 |
| Hibiki Kacho Fugetsu Beauty of Japanese Nature Blended Whisky | 750ml | $1,999 |
| Hibiki 30 Year Old | 750ml | $10,203 |
Five casks and 30+ whiskies per blend
Hibiki is careful, measured, and specific. Every element of this incredible whisky was designed precisely so, with no margin for error or any kind of supplementation. And that's something you'll spot every step of the way.
Hibiki, like everything else produced under the Suntory house of brands, was first inspired by Scotch whisky's rugged yet complex nature. With a similar amber coloring but a more delicate crafting, Hibiki pulls together the best of traditional whisky with a refined edge.
Hibiki was first launched in 1989 to commemorate Suntory's 90th anniversary and offered something new in the world of Japanese whisky. Unlike many other brands which stick to one cask when aging, Hibiki is matured in five different casks, including the classic American White Oak but also Japanese Oak (Mizunara), Ex-Sherry casks, and sometimes also a cask that previously held a Japanese plum liqueur known as Umeshu.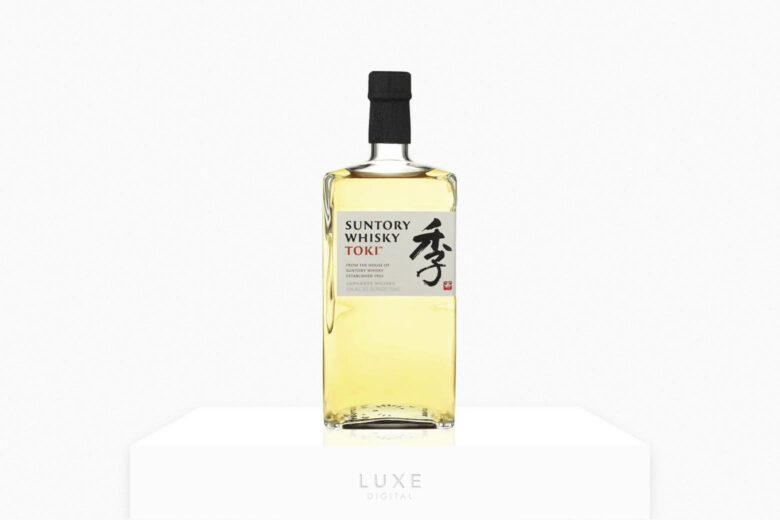 It's filtered with bamboo charcoal, which is what gives Hibiki its sweet, gentle flavor that it's loved best for.
But that's not the end of it. Drinking Hibiki is a little like flicking through the pages of a magazine, unique colors jumping out from every page.
The vast number of whiskies used for each bottle – sometimes more than 30 per blend – reveals a fast-paced adventure for all the senses. It's something no other whisky brand has achieved, perfected only with years of experience. With its unusual flavors like lychee and fig and full orchestra and aromas blended with a traditional smokiness, Hibiki is everything its name, "harmonious" represents, and more.
The fact that the Japanese whisky industry remained fairly low-key for the first part of Hibiki's life only adds to its exclusivity. Nowadays, getting your hands on a bottle of this whisky is no mean feat. But it's absolutely worth the effort and investment. But – warning – once you've replaced your previous special occasion dram with Hibiki, there's no looking back.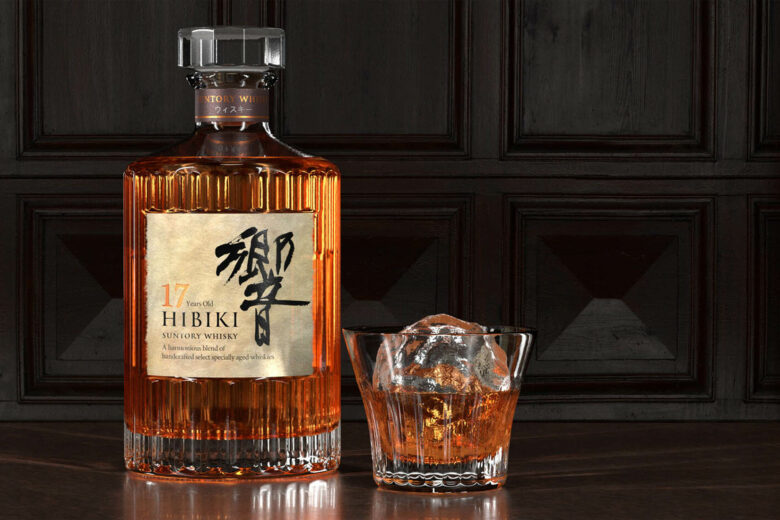 How to drink Hibiki Whisky
Drinking Hibiki whisky is no casual occasion. If ever there was a brand that truly deserves the respect of making whisky drinking into a prestigious occasion, it's Hibiki. This premium brand is one of the most impressive in the world and is one you'll want to appreciate slowly.
Incredibly well constructed with a stunning range of flavors means even the most budget-friendly bottles of Hibiki should be savored rather than gulped down.
Before drinking Hibiki, it's worth familiarizing yourself with the brand's multi-faceted approach, so you know exactly which flavors and aromas to pay attention to.
Everything from the mash bill to the casks ensures sipping Hibiki is a unique experience and, the more you know about this whisky, the more you'll appreciate drinking it. Suntory, Hibiki's parent company, suggests pairing the whisky with nothing more than a splash of soda water and some large, clear ice cubes.
We'd suggest removing the mixer altogether and taking Hibiki back to its roots, with a Brandy Snifter glass and a peaceful setting. Pay attention to its rose, lychee, and rosemary-brushed aroma and its honey-soaked, candied orange peel flavor. Wait for its subtle, tender, long finish, preferably with no distractions around.
The best cocktails to make with Hibiki Whisky
In the world of whisky cocktails, we probably wouldn't opt for Hibiki first. Not because it doesn't mix well but because its premium nature deserves to be enjoyed slowly, sip by sip. However, if you were to use Hibiki for whisky cocktails, below are some of our top choices.
Japanese Ginger Highball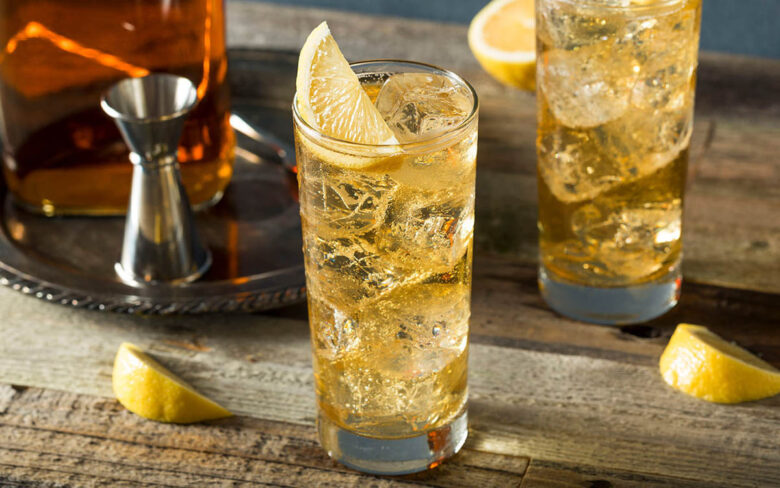 Ingredients:
30 ml Hibiki Japanese Harmony Whisky
100 ml ginger beer
50 ml soda water
1 dash Angostura bitters
1 slice of blood orange for garnishing
Ice
Cocktail recipes: The Whisky Highball is almost definitely the best-known Japanese whisky cocktail and the addition of ginger gives this drink a spicy edge. To make, fill a highball glass with ice and pour in the ginger ale and soda water. Then, add the whisky and bitters and stir gently until mixed. Finally, garnish with a slice of blood orange and serve.
Strawberry Samurai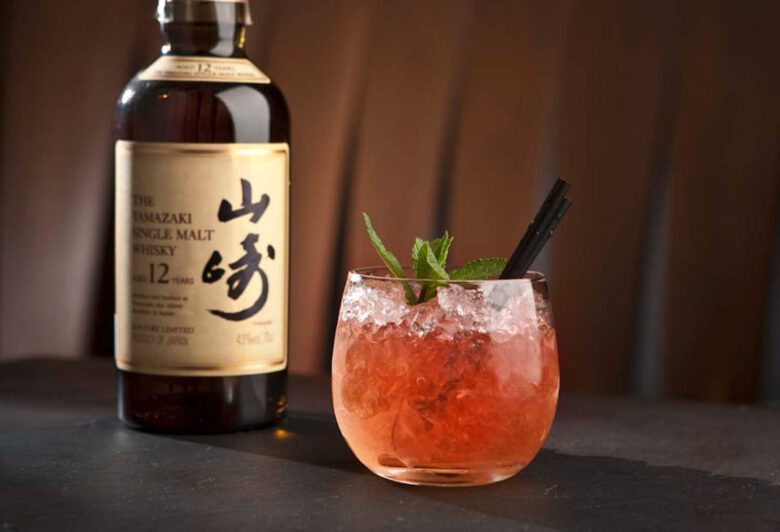 Ingredients:
60 ml Hibiki Japanese Harmony Whisky
30 ml strawberry syrup
15 ml rice wine vinegar
7.5 ml Strega
3 drops of cardamom bitters
Strawberry for garnishing
Ice
Cocktail recipes: Don't be put off by the addition of rice wine vinegar in this cocktail: it adds a new dimension to an already fruity, smoky drink. Make a Strawberry Samurai by combining all ingredients together in a shaker with ice and shaking vigorously. Strain into a cocktail glass of your choice and garnish with a strawberry.
Yuzu Whisky Sour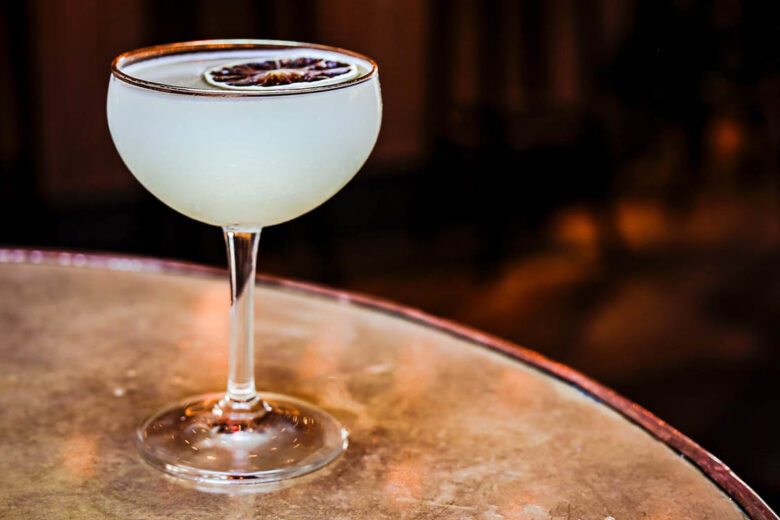 Ingredients:
60 ml Hibiki Japanese Harmony Whisky
30 ml lemon juice freshly squeezed
30 ml yuzu juice
15 ml simple syrup
1 egg white
Ice
Cocktail recipes: This perfectly balanced cocktail comes to life when made with premium Hibiki whisky. Make one by adding the Hibiki, lemon juice, yuzu juice, simple syrup, and egg white into a cocktail shaker and shaking vigorously until fully mixed. Leave to chill for a few seconds before straining into a chilled Old Fashioned glass and serve.
Frequently asked questions about Hibiki Whisky
What is the price of Hibiki Whisky?
Hibiki whisky starts at around $97.99 for a 750 ml bottle of Hibiki Japanese Harmony Whisky and goes up to almost $10,000 for a 750 ml bottle of Hibiki 30 Year. This premium whisky is created in small and incredibly limited batches.
Is Hibiki any good?
Hibiki is a brilliant Japanese whisky for sipping and regularly scores highly. Hibiki Whisky is Japan's most highly awarded blended whisky and is also one of the most prestigious and honored whiskies in the world.
Why is Hibiki 30 so expensive?
Hibiki 30 Year Old won the "World's Best Blended Whisky" category at the World Whiskies Award in London. The Japanese whisky industry is growing exponentially and Hibiki 30, being one of the oldest offerings from the brand, comes in only a small number of cases.
Where to buy Hibiki whiskey online?
You'll find Hibiki whisky sold via online retailers like Drizly and Reserve Bar. If you're looking for limited edition bottles, it's best to check auction websites or specialist whisky resellers.