One of the world's most famous Cognacs, no one does fancy quite like Courvoisier. Nor is any spirit quite so quintessentially French. This luxury Cognac has survived revolutions and world wars to emerge as one of the most desirable and exclusive French spirit brands around today.
Courvoisier's claims to fame are numerous. What other brandies can boast of being the favorite of political rebels like Napoléon Bonaparte, or collaborating with irreverent fashion superstars like Viviene Westwood? Or even being rapped about by some of hip-hops biggest names?
By drinking a glass of Courvoisier Cognac, you're sipping on centuries-old traditions and an intricate and meticulous knowledge of distilling, and a spirit that's won more than its fair share of awards over the years.
But fascinating history, illustrious present, and pioneering craftsmanship aside, Courvoisier also tastes spectacular. This light gold spirit has flavors of spring flowers, ripe fruits, and a peppery finish. It feels mature but also fresh, perfect for novice Cognac drinkers and connoisseurs alike.
Smooth and sweet, revolutionary and decadent, Courvoisier (pronounced Koor-vwa-syay) is the epitome of an elegant drink à la française. There are endless recipes out there to inspire your Courvoisier drinking adventures—whether you choose to enjoy it neat, with a meal, as an aperitif, or in cocktails.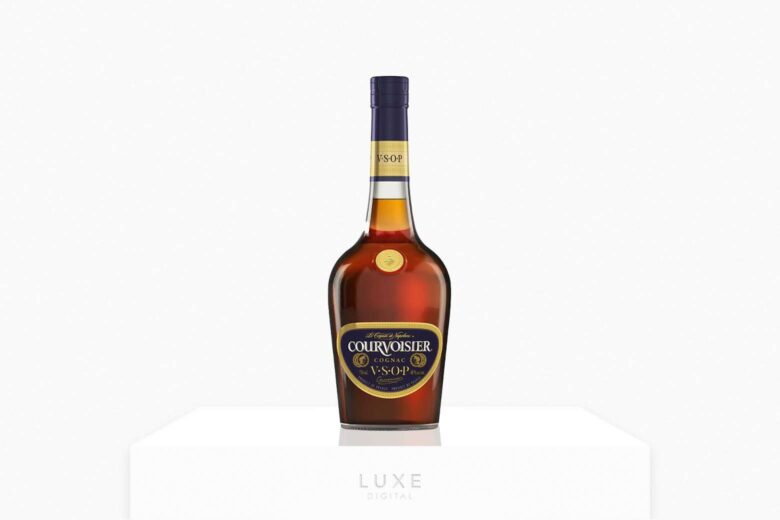 Courvoisier bottle sizes and prices
| Bottle | Size | Price (USD) |
| --- | --- | --- |
| Courvoisier Cognac VS | 375 ml | $18 |
| Courvoisier VS | 750 ml | $33 |
| Courvoisier Rose | 750 ml | $30 |
| Courvoisier VSOP | 750 ml | $43 |
| Courvoisier VS | 1000 ml | $45 |
| Courvoisier VS | 1750 ml | $69 |
| Courvoisier VSOP Fine Champagne | 750 ml | $68 |
| Courvoisier XO | 750 ml | $163 |
| Courvoisier L'Esprit de Courvoisier | 750 ml | $5921 |
Courvoisier: the story behind the brand
The drink of choice for aristocrats, revolutionaries, and writers
After being founded in 1809 by Emmanuel Courvoisier and Louis Gallois, it wasn't long before Courvoisier became a favorite among the upper echelons of society.
It was purportedly a favorite of Napoléon Bonaparte, who, after visiting the Courvoisier cellars, demanded that a ration of the Cognac was given to his troops to keep up morale. He also took a generous supply of bottles with him into exile on St. Helena following his defeat at Waterloo.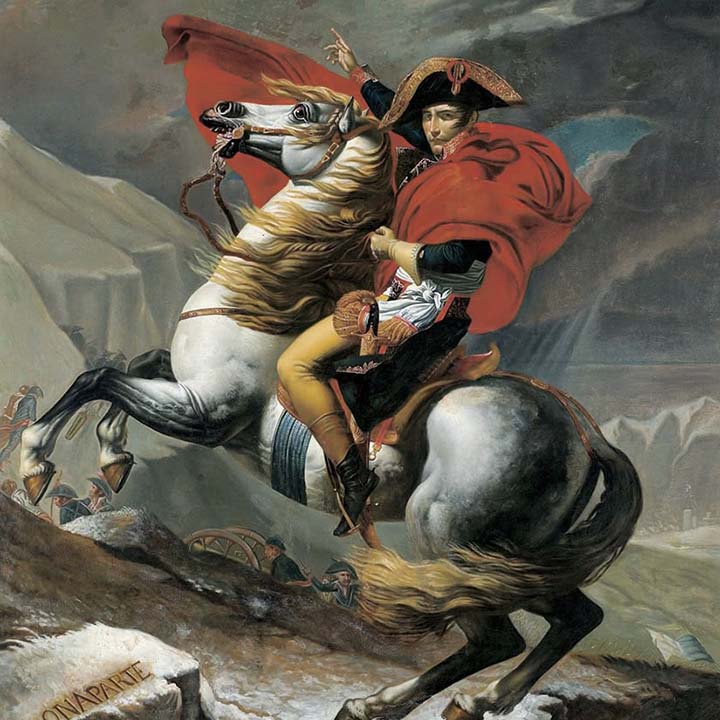 Napoléon III was equally partial to Courvoisier, granting it the title of Official Supplier to the Imperial Court in 1869. What's more, the spirit's popularity extended across the Channel. It is said that, when he died, writer Charles Dickens was found to be in possession of 216 bottles of Courvoisier.
And, at the opening ceremony of the Eiffel Tower in 1889—the beginning of Paris' Golden Age, or Belle Époque—Courvoisier was the drink of celebration.
Secrets and specifics: the production process
Courvoisier is a brand of Cognac, which, in turn, is a type of brandy—one made from a specific blend of grapes that must include at least 90% Ugni Blanc, Folle Blanche, and Colombard varietals.
In a process similar to whiskey-making, it must also be distilled twice in copper pot stills, before spending at least two years aging in French oak barrels.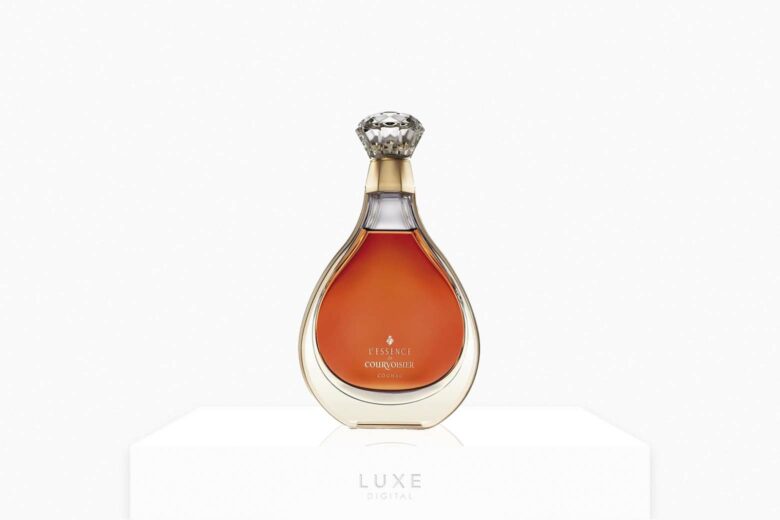 Courvoisier uses four of the six crus—or growing territories—in the region of Cognac: the Borderies, Fins Bois, the Grande Champagne, and the Petite Champagne. The brand has built a close relationship with over 800 vineyards in these areas, ensuring only the finest grapes are used.
The production process is still the same as the one established in the early 1800s, with the use of traditional Charentais alembic pot stills, and distillation only takes place between November and March.
The product is then separated into three parts—the head, heart, and tail. Only the heart liquid is used – also known as the 'eau-de-vie'. After this comes maturation, which takes place in 200 year-old-oak barrels from Limousin.
Take your pick: different Courvoisier blends and editions
Like other Cognacs, Courvoisier has a range of blends, each with a unique flavor profile.
The VS of Courvoisier VS stands for Very Special. It refers to a blend whereby the youngest brandy used in production has been in a cask for at least two years. This mix of young and older Cognacs accords Courvoisier VS a subtle fruity taste. It's a very versatile Cognac, great with ginger ale or fruit juice.
Courvoisier Cognac VSOP—which stands for Very Special Old Pale—has been aged for four years or longer. Meanwhile, Courvoisier Cognac XO—or Extra Old—has been aged for at least six years.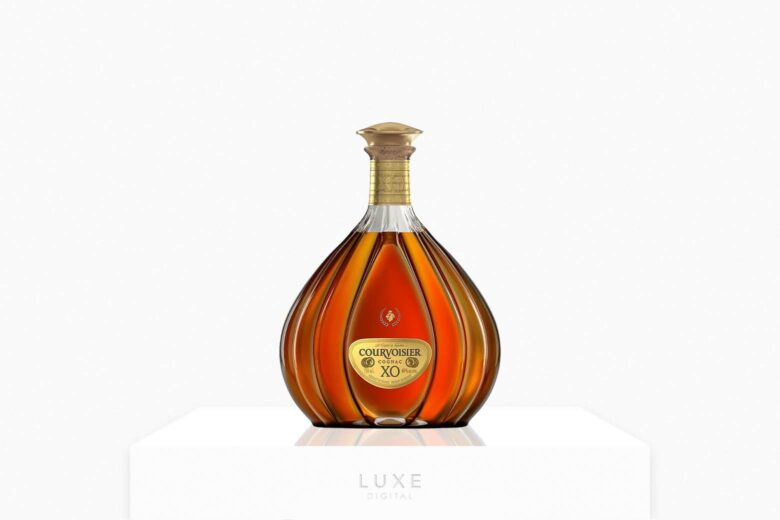 Beyond that, there's the limited edition Sherry Cask Finish blend, matured in sherry casks for additional smoothness and dried fruit notes. Or Courvoisier Rose, which offers drinkers a combination of Cognac and premium French red wine grapes.
Meanwhile, L'Esprit de Courvoisier is one of the world's most highly regarded Cognacs, made from a 200-year old Eaux-de-vie and a serious status symbol.
There's also Courvoisier Succession J.S., an exclusive and limited edition blend, now a highly coveted collector's item, created for the bi-centenary of Napoléon's coronation. Or L'Essence de Courvoisier du Dragon, which was released in 2012 to celebrate the Chinese year of the Dragon and comes in a Baccarat crystal bottle engraved with a golden dragon.
Courvoisier today: from high fashion to hip-hop
Today, Courvoisier is one of the four big Cognac houses in the world—alongside Hennessy, Martel, and Rémy Martin. It's the only one of the 4 to have won the Prestige de la France award, and the only Cognac brand to oversee the entire production process from grape to bottle. Courvoisier was also the first brandy to advertise on TV.
Courvoisier has appeared in James Bond films like Diamonds Are Forever, and hip-hop superstars, P. Diddy, Pharell and Busta Rhymes, dedicated their songs Pass the Courvoisier and Pass the Courvoisier, Part II to the drink.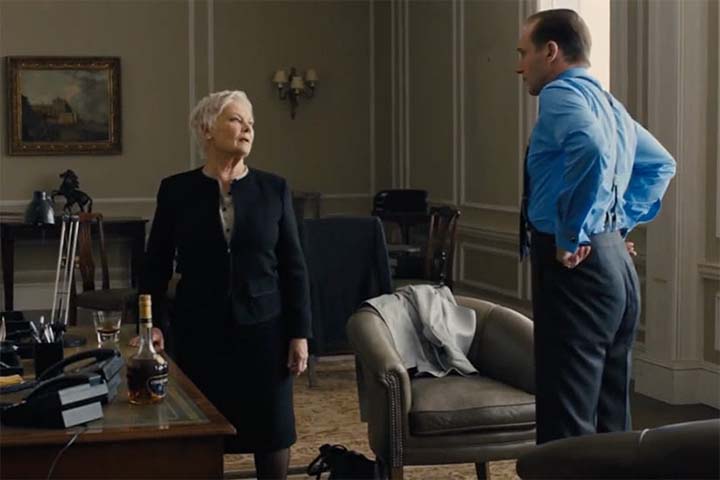 Then there was Courvoisier XO Vivienne Westwood Edition, which featured a bottle 'jacket' created by the iconic British designer.
Courvoisier won double gold at the San Francisco Spirits Awards in 2006 and the Best Overall Cognac Award in 2009. And, in case you fancy smelling like a high-end Cognac, Courvoisier has even launched a men's fragrance: L'Edition Imperiale.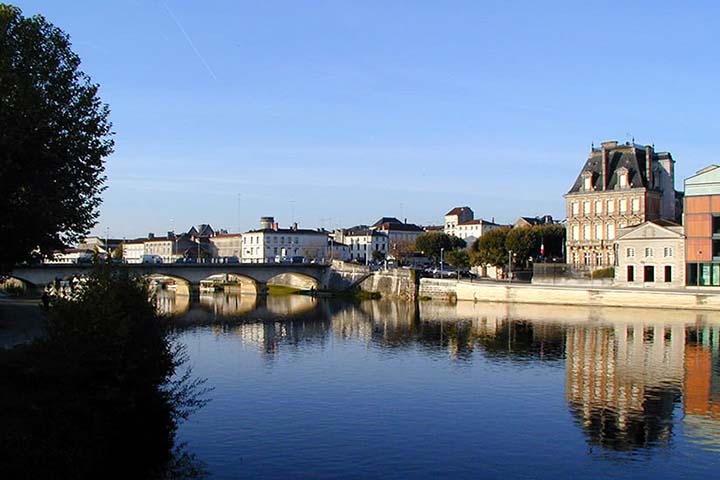 How to drink Courvoisier
How you choose to drink Courvoisier is ultimately a matter of preference. After picking up a bottle of the spirit online, you can sip it straight, enjoy it after a meal, with dessert, or mix it in cocktails.
Try sampling Courvoisier straight to start with—or enjoy it on the rocks if you prefer. Adding ice can enhance the flavors and aromas by diluting and cooling it slightly.
You could also add a bit of tonic water and a slice of lemon. Use a white wine glass so you can swirl the liquid around and sniff it.
Courvoisier can be enjoyed instead of wine with food. Opt for Courvoisier VS for food like hard cheese or seafood. For meat, you want an older Cognac with rich and fruity notes, like Courvoisier VSOP.
Courvoisier is also ideal to mix in cocktails thanks to its blend of different crus. Different mixers will bring out different flavors. Courvoisier VS, in particular, is perfect in long drinks alongside ingredients such as mint or lime.
Courvoisier cocktail recipes
Courvoisier is immensely versatile and can be added to a host of other ingredients to create superb cocktails. The best time to drink a Cognac cocktail? On June 4th. It's National Cognac Day—in the US at least.
Courvoisier Sidecar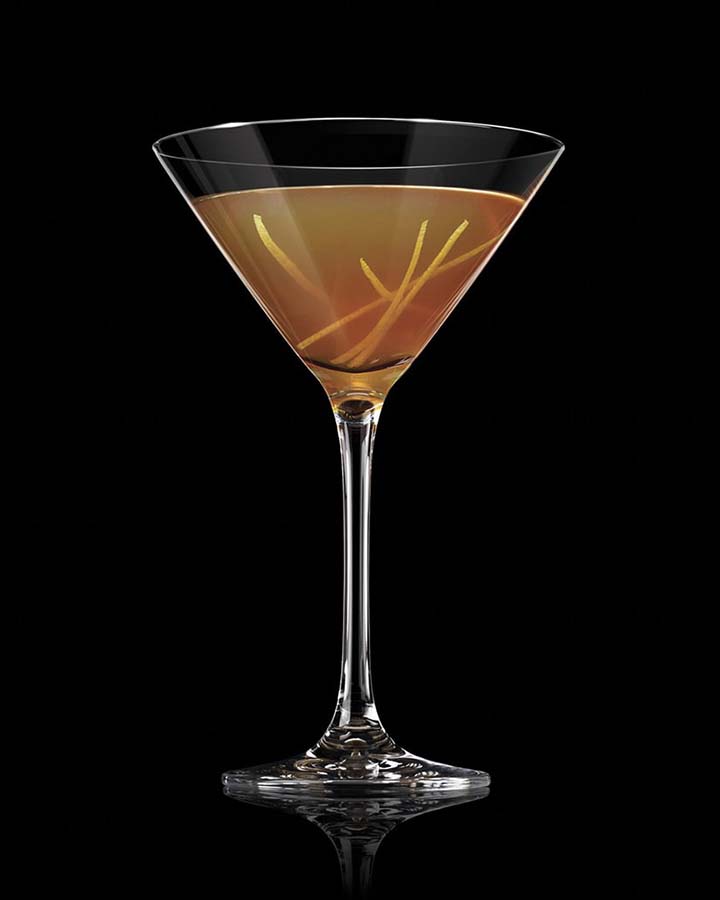 This legendary cocktail, supposedly the creation of the Ritz Hotel in Paris, is the perfect balance of sour and sweet. If you can't be bothered with the sugared glass rim, just add a dash of sugar syrup to compensate.
Ingredients:
60 ml Courvoisier VSOP
30 ml Cointreau
20 ml lemon juice and zest to garnish
Sugar or sugar syrup
Cocktail recipes: Add all ingredients to a cocktail shaker with ice. Shake well and strain into a martini glass rimmed with sugar. Garnish with a twist of lemon zest. 
French 75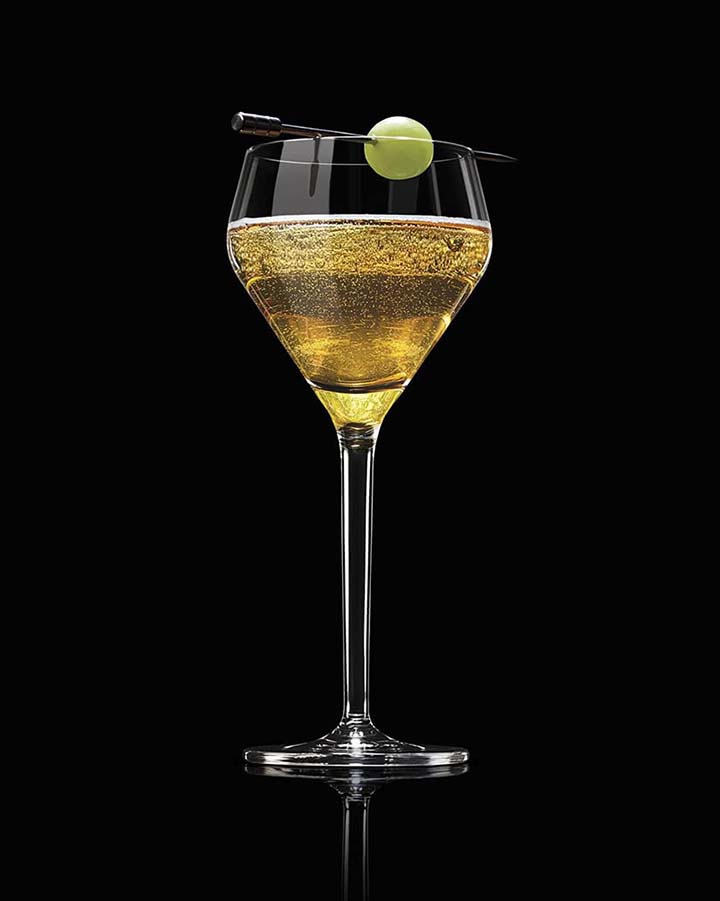 The best celebratory cocktails always include Champagne, and the classic French 75 is so light and refreshing that you could easily drink it at brunch. While many French 75 recipes are made with gin, the original calls for Cognac.
Ingredients:
50 ml Courvoisier VS
Champagne
1 tsp lemon juice
¼ tsp sugar syrup
Ice
Lemon zest
Cocktail recipes: Shake the lemon juice, sugar syrup, and Courvoisier in a cocktail shaker with ice. Strain into a champagne flute and top with Champagne. Mix with a cocktail stirrer and garnish with the lemon zest. 
Sazerac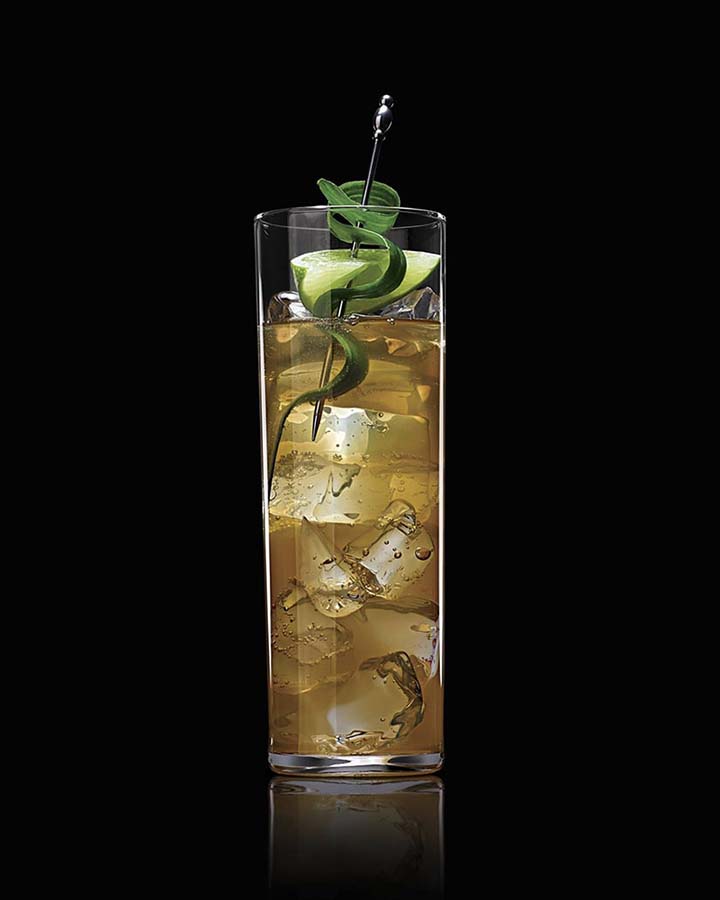 While today most bartenders use rye whiskey, the very first Sazeracs were made using Cognac. Hailing from New Orleans, this cocktail famously uses an aromatic absinthe rinse, making for an incredibly potent after-dinner drink.
Ingredients:
60 ml Courvoisier VSOP
1 tsp absinthe
15 ml sugar syrup
3 dashes Peychaud's bitters
Cocktail recipes: Combine the honey, bitters, and Courvoisier in a mixing glass with ice. Rinse a glass with absinthe. Strain the bitters and Cognac into this glass and garnish with lemon. 
Frequently asked questions about Courvoisier Cognac
How much does Courvoisier Cognac cost?
The price of Courvoisier depends on the size of the bottle and the particular blend. A 750 ml bottle of Courvoisier Cognac VS costs $20 while a bottle of Courvoisier VSOP costs $30. Older blends, such as Courvoisier XO, cost at least $100, while a bottle of L'Esprit de Courvoisier will set you back around $4,500.
Is Courvoisier Cognac good?
Courvoisier is one of the most popular and best-selling Cognac brands in the world. It's considered one of the top four Cognac producers, alongside Hennessy, Martell, and Rémy Martin. The brand's L'Esprit de Courvoisier is one of the most highly coveted and finest Cognacs ever made.
Is Courvoisier a brandy?
Courvoisier is a brand of Cognac and Cognac is a kind of brandy, but one that must be made from white grapes hailing from six particular terroirs—or crus—in the Cognac region in France. Cognac must also be distilled twice in copper stills and aged for at least two years in French oak barrels.
Are Courvoisier and Hennessy the same thing?
Courvoisier and Hennessy are both brands of Cognac. In fact, they are both among the four most famous and most exclusive Cognac brands in the world. Hennessy is the largest producer of Cognac, and was founded in 1765. Courvoisier is the youngest Cognac producer, only founded in 1828, but is also the only Cognac house to win the Prestige de la France award.
Does Courvoisier go bad?
If Courvoisier Cognac is properly stored, it can last indefinitely, even if it has already been opened. Store somewhere cool, dry, and dark, and keep the lid tightly closed. While it may lose some of its flavor over time, it will always be safe to consume.