For those of us without perfect vision that would rather not wear prescription glasses (however stylish these Yesglasses frames are), contact lenses can freshen your view—literally and figuratively—on things.
It's crystal clear that ordering your contacts online is easier and cheaper than constantly running out to buy new boxes from the eye doctor's office. But deciding where to buy contacts online (or buy glasses online, for that matter)? That's a little, well, blurry.
The digital high street counts an eye-watering number of online optical e-tailers, some genuine and others (unfortunately) not so. Don't worry, though—we're here to help you with clear options for convenience, cost savings, and, more importantly: safety. We're talking about your vision and eye health, after all.
To speed date your way through clear vision, we researched the best places to order contacts online—no matter your budget and preferred contact lenses brands.
Find the best places to buy contacts online, below. Your contact lenses are only a click away.
The 9 best places to order contacts online
Check our special buying guide on the places to order contacts online after the list to see exactly what you should pay attention to when shopping for contact lenses.
1-800 Contacts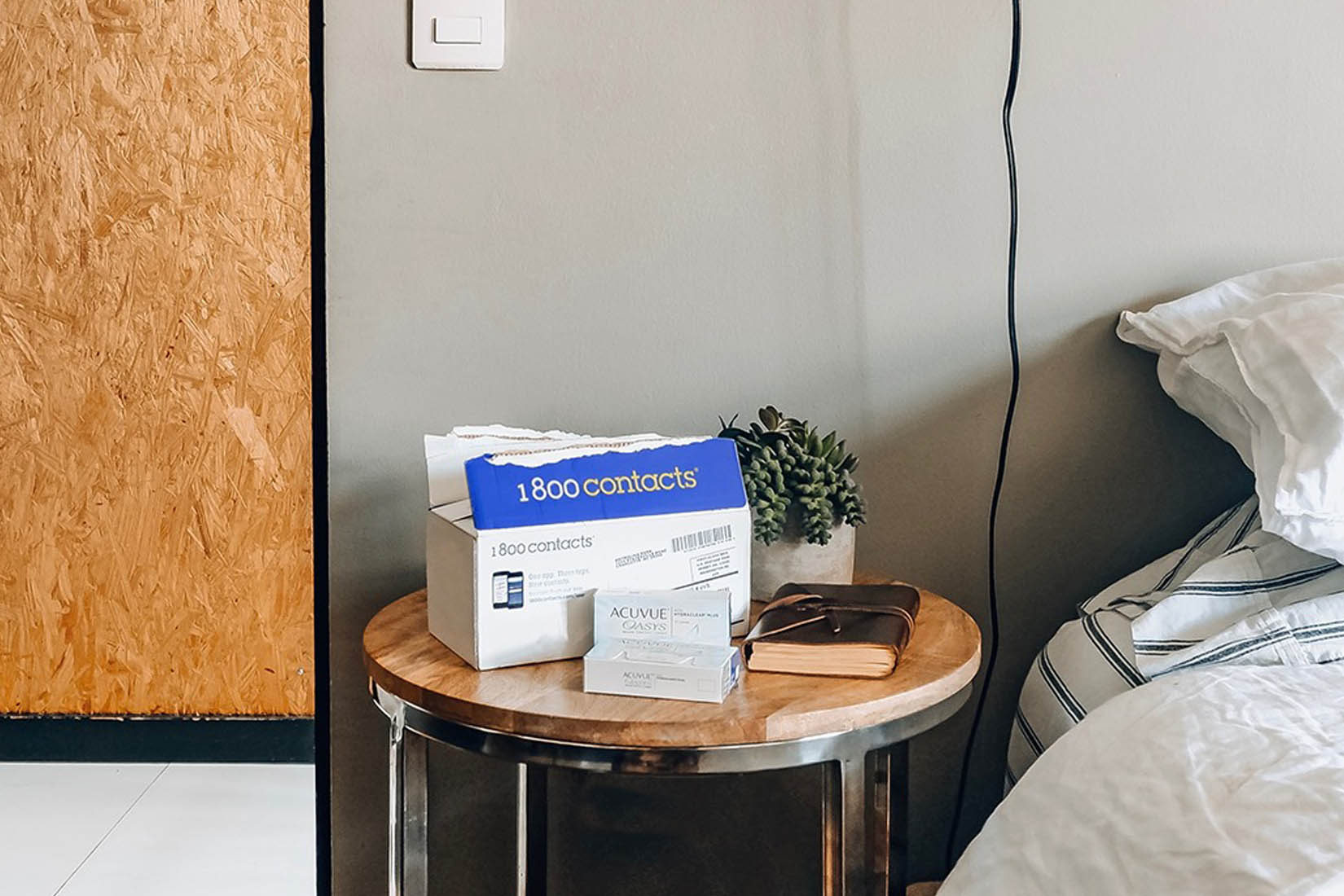 As one of the first online purveyors of premium contact lenses, 1-800 Contacts has a long-standing reputation that's hard to beat (as we discussed in detail in our 1-800 Contacts review). They're one of the world's most extensive sellers of contact lenses, offering a wide selection of contacts from daily contacts to more permanent options. Boasting an inventory of around 10 million (yep, that's quite impressive) contact lenses, 1-800 Contacts is almost guaranteed to have your preferred lenses in stock: Johnson & Johnson, Bausch + Lomb, Acuvue, Air Optix, Biofinity, Dailies, CooperVision, Alcon—they are all here at your fingertips.
They also accept several popular insurance options as in-network partners, which can make it a more affordable and accessible place to buy contacts online. Their user interface and experience reflects this mission: 1-800 Contacts offers online vision exams, responsive online support, and free returns.
Best for: An all-you-can-eat buffet of contact lenses.
Price: $$
International Shipping: Yes
Subscription Orders: Yes
Vision Insurance: Yes
Warby Parker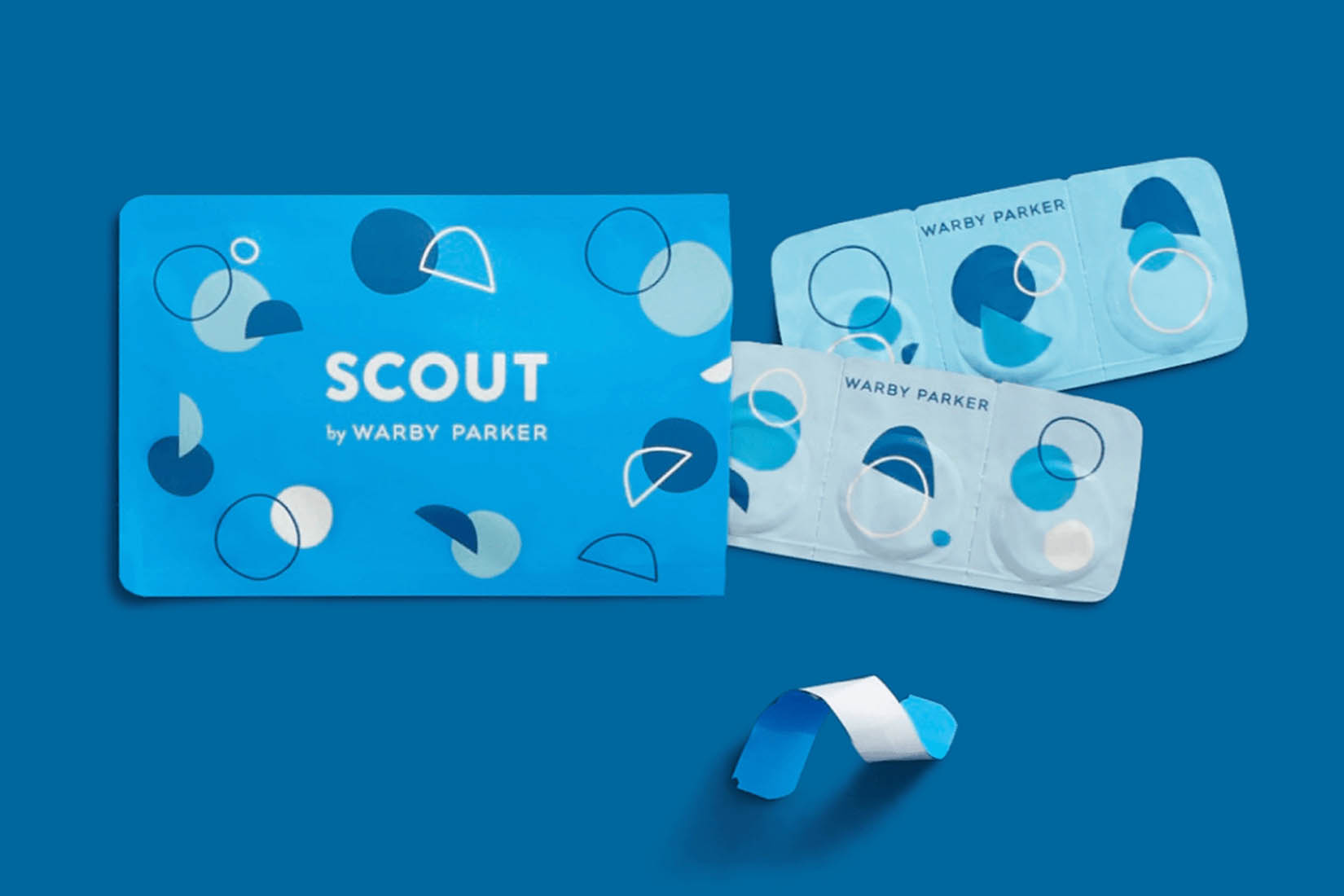 Perhaps you've already heard of Warby Parker; it's certainly made a name for itself selling fashionable frames with an easy online experience. They also sell a curated assortment of contact lenses, including their own in-house brand—Scout by Warby Parker. While you'll have to check with your doctor to see whether Warby Parker carries the type of contacts you require, if you do, you can take advantage of their easy-to-use ordering tools and enjoy their generally fun, whimsical branding and messaging.
They offer monthly payment plans for contact lenses and free shipping. Warby Parker also features a highly-rated app to make purchasing your prescription vision care necessities a breeze.
Best for: A winky, whimsical, witty contact-purchasing experience.
Price: $$$
International Shipping: No
Subscription Orders: Yes
Vision Insurance: Yes
GlassesUSA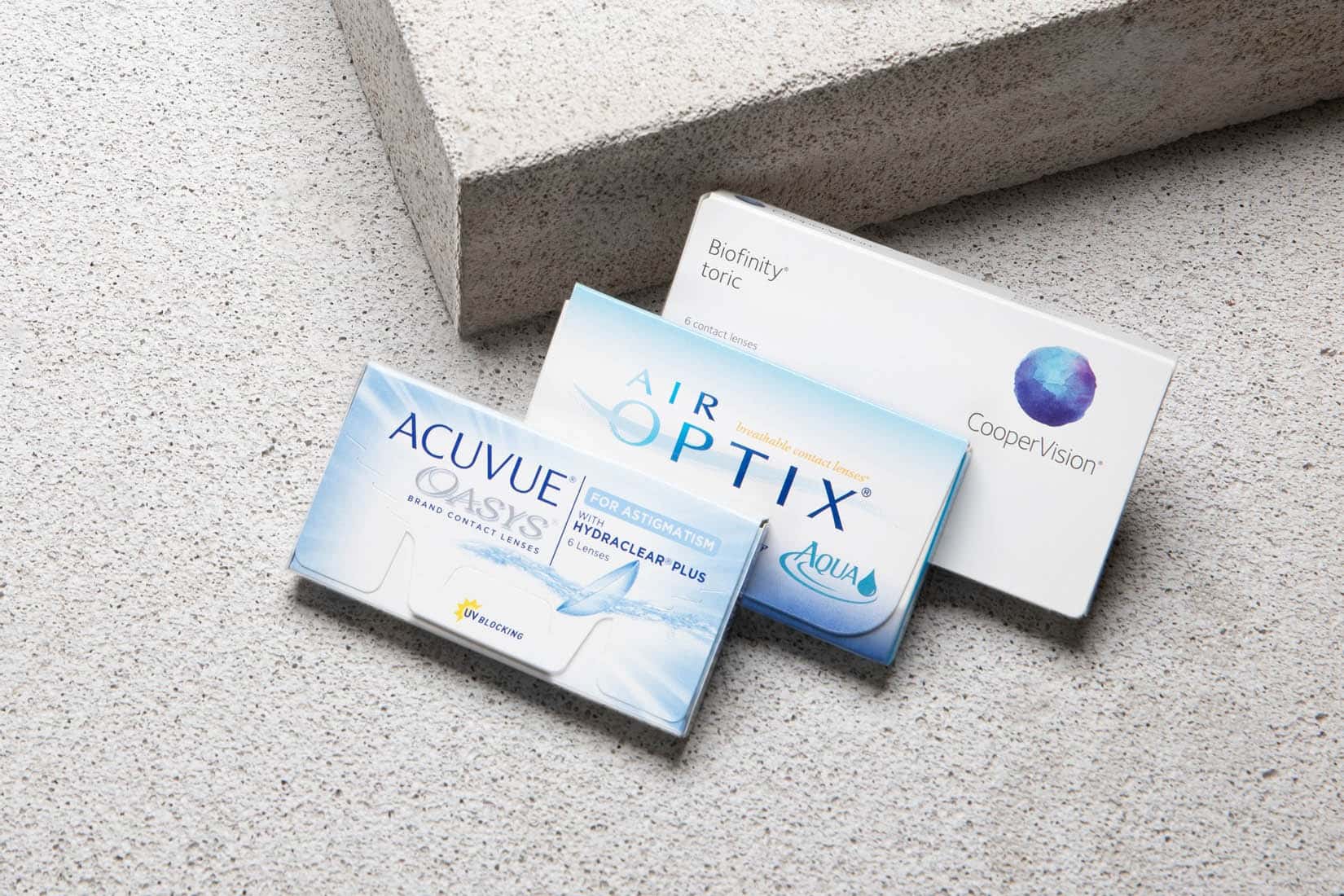 If you're looking for a comprehensive shopping experience that will allow you to purchase prescription contact lenses, sunglasses, blue light blockers, and stylish frames all in one go, GlassesUSA is the ticket.
With disposable daily, weekly, and monthly contact options as well as multifocal and single-vision lenses on offer, you're sure to find precisely what you need in their online store. GlassesUSA also makes it easy to feel like you're investing wisely, with a price-match guarantee and even a 100% money-back guarantee.
Best for: Contacts as an add-on experience for usual glasses wearers.
Price: $
International Shipping: Yes
Subscription Orders: Yes
Vision Insurance: Yes
LensCrafters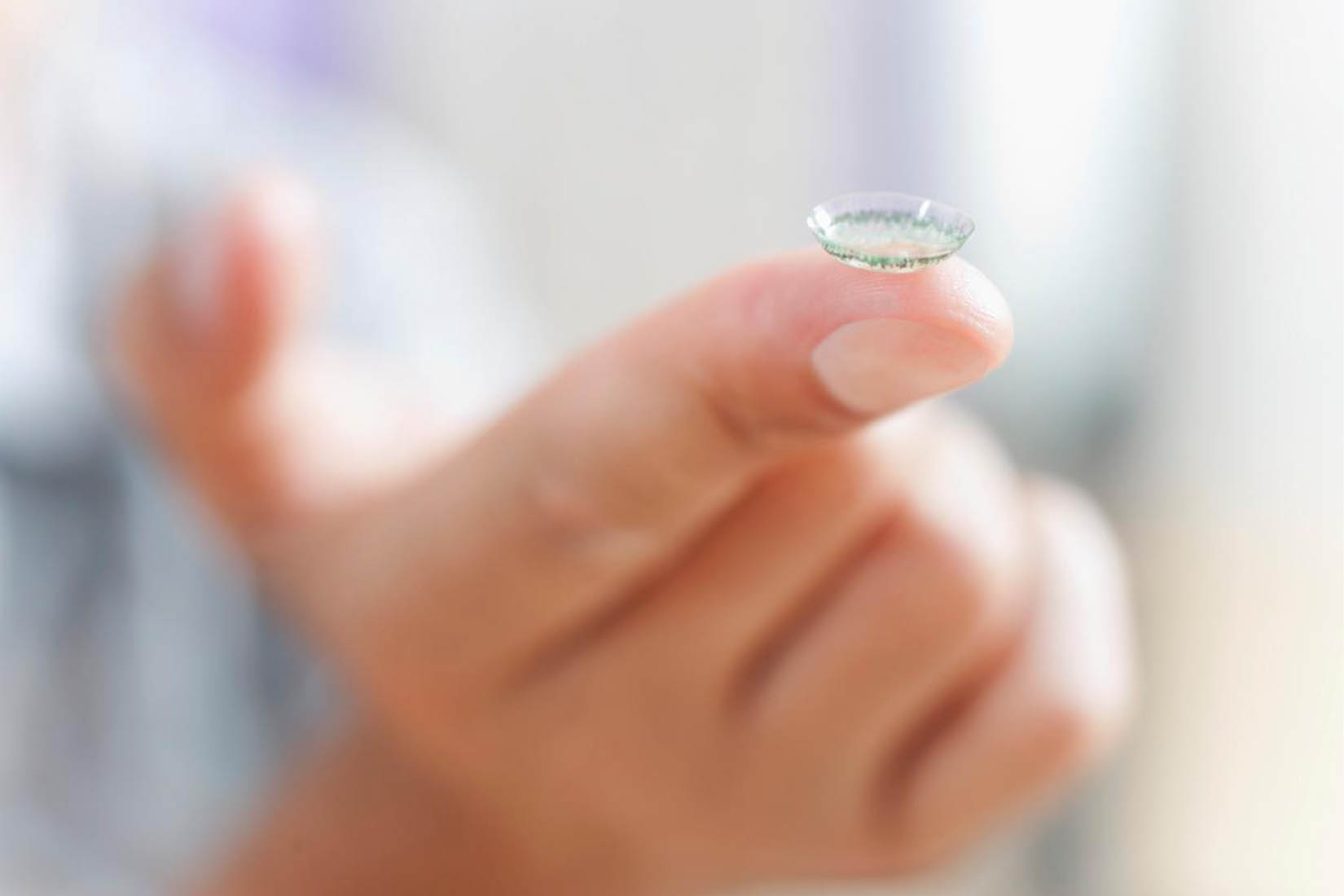 LensCrafters' claim to fame is simple but key: They are one of the few optical e-retailers that sell conventional contact lenses (read: those designed to be reused for several months before replacement).
Here, you can get your eye exam and prescription and order your contacts. LensCrafters also carries sunglasses and prescription eyeglasses.
LensCrafters accepts most types of vision insurance, but they also go one step further: If you're an AARP member or an AAA member, you may be able to pick up your lenses at a discount through LensCrafters.
Best for: A one-stop-shop for all your vision-care needs.
Price: $$
International Shipping: No
Subscription Orders: Yes
Vision Insurance: Yes
Coastal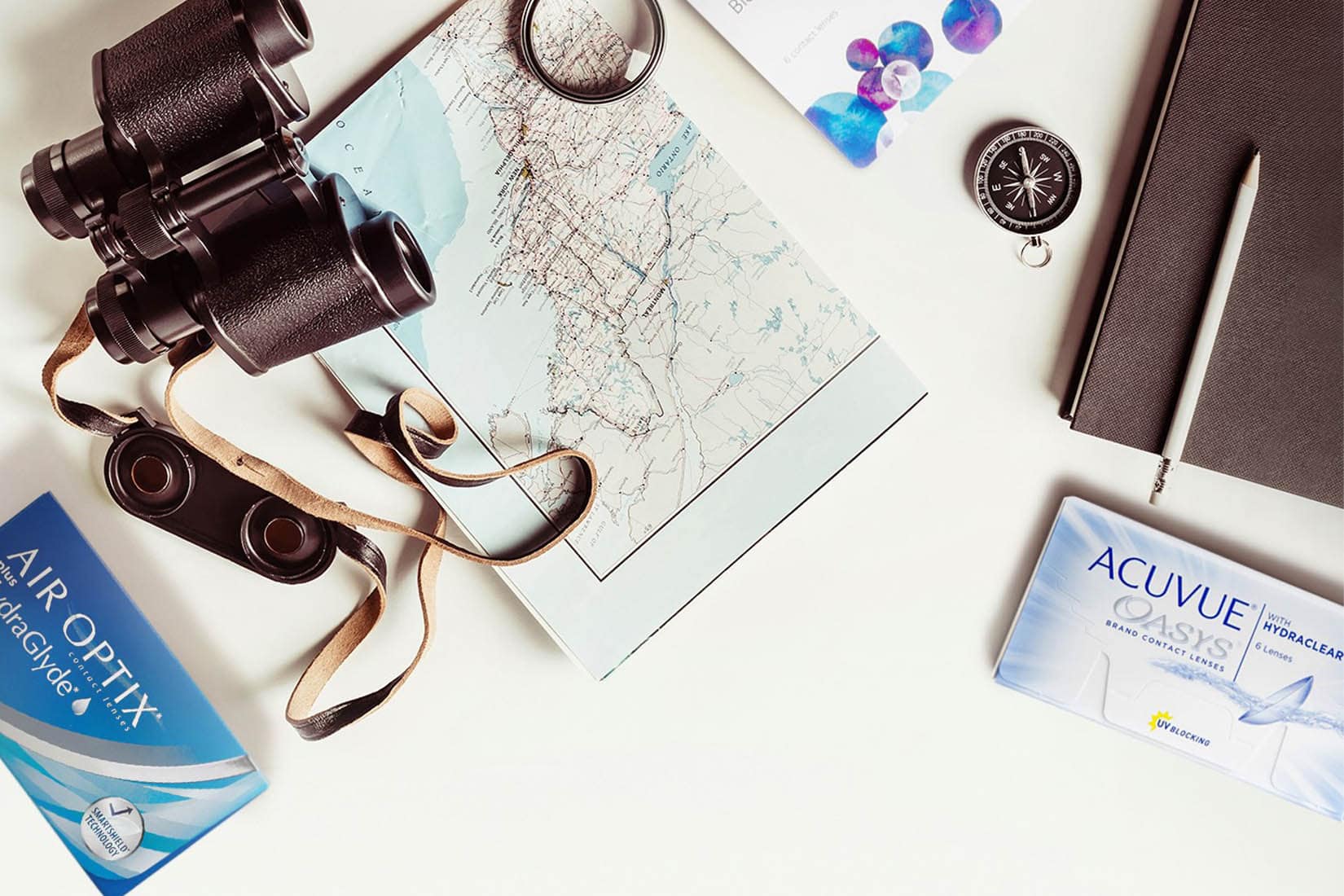 If you're looking for shipping speed, friendly purchasing interactions, and a varied range of accessibly-priced prescription contact lens brands, Coastal is the place to order your contacts online.
Coastal's also a brand with heart: For every pair of eyeglasses you purchase for yourself, Coastal will give a pair to a patient in need.
Coastal also works hard to make your purchasing experience as seamless as possible. If you don't happen to have your prescription on you, Coastal will contact your doctor directly to handle the paperwork.
Best for: Contact lens purchasing with a concierge feel.
Price: $$$
International Shipping: Yes
Subscription Orders: Yes
Vision Insurance: Yes
ContactsDirect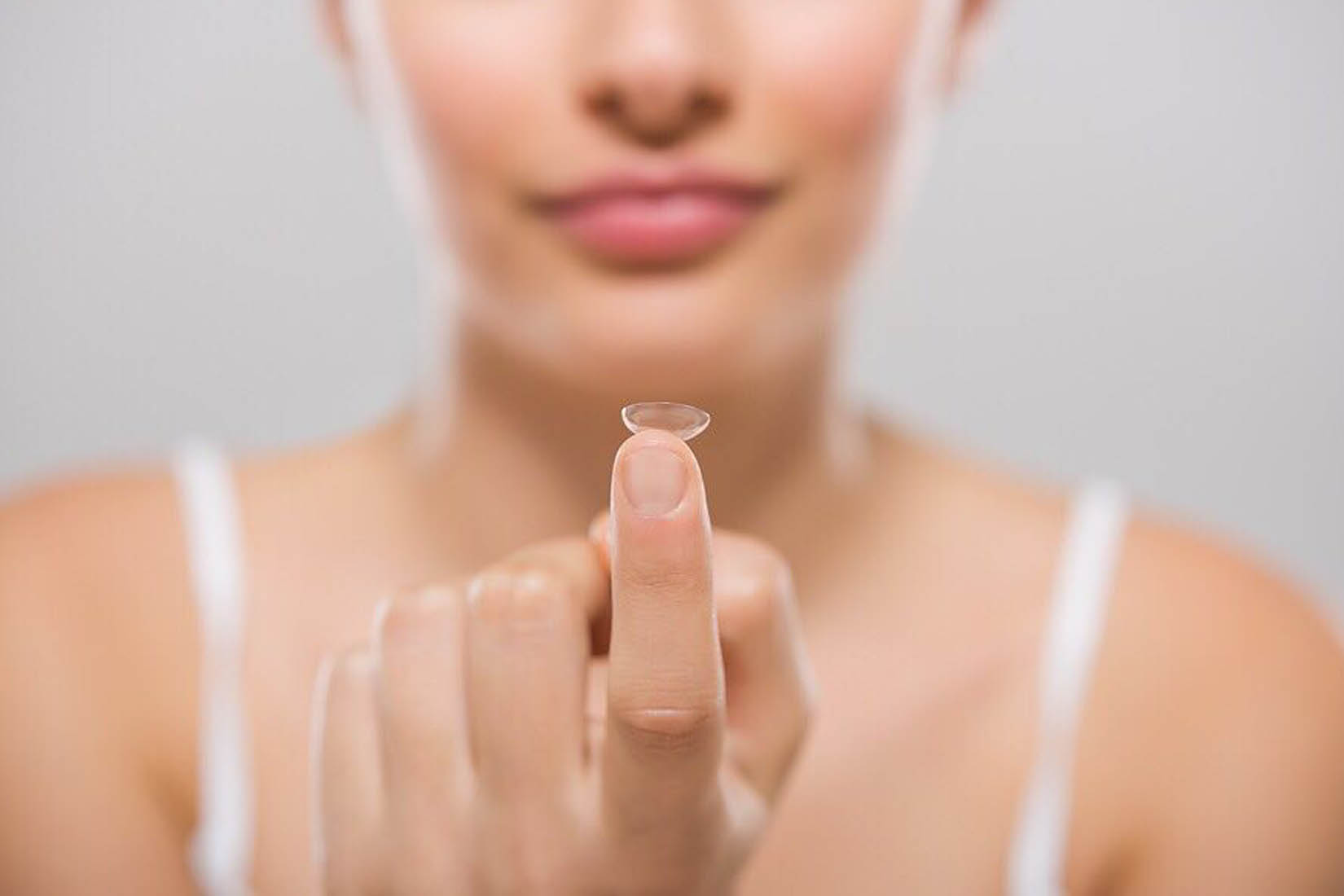 If you're the type of person who waits for sales before even making a routine purchase, you'll love the frequent promotions available at ContactsDirect.
ContactsDirect also accepts most vision insurance plans. ContactsDirect is a go-to place if you're looking for specialty prescriptions and non-prescription lenses, including those geared for patients with astigmatism, multifocal lenses, coloured contacts, and more.
Best for: Anyone who feels a thrill when they receive a coupon email.
Price: $$
International Shipping: No
Subscription Orders: Yes
Vision Insurance: Yes
Lens.com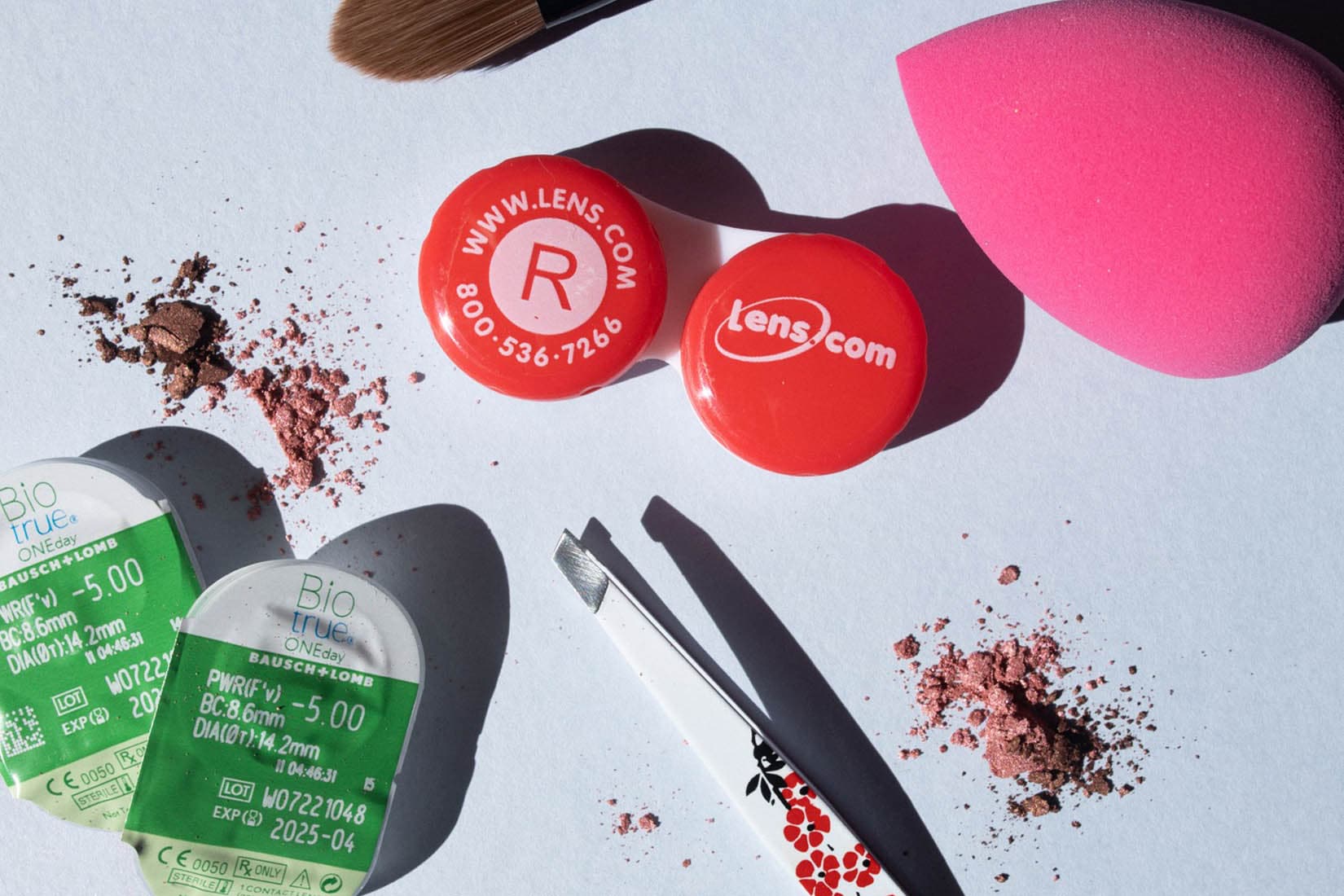 Since 1995, Lens.com has held a quite extensive array of varied brands of contact lenses—and they've offered them to patients at wholesale or vastly reduced prices. It's one of the reasons they've successfully been in business for so long; that, and the fact that they've established great ongoing relationships with reliable brands, such as Acuvue, Bausch + Lomb, and Bioflex.
This company offers bulk discounts, so the more that you buy through Lens.com, the lower your overall costs will be. Their delivery speed is reliably quite impressive, which is always a win in our book.
Best for: A legacy lens-buying solution.
Price: $
International Shipping: Yes
Subscription Orders: Yes
Vision Insurance: Yes
Eyeconic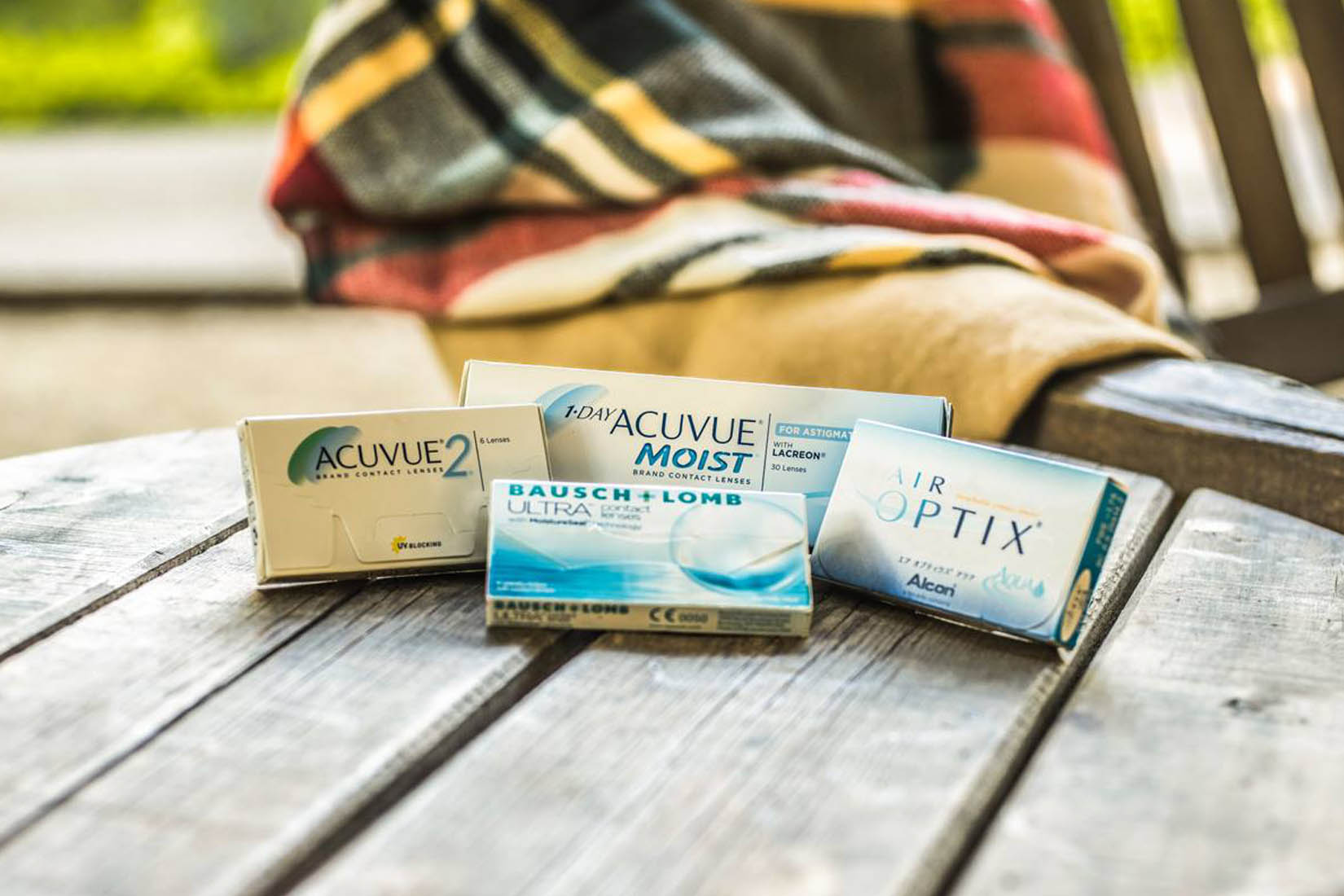 Eyeconic accepts a wide range of insurance plans and has a large array of brands and contacts available for purchase, so if you've been struggling to find a place that accepts your insurance or carries your preferred brand of vision care, Eyeconic is the place to purchase your contacts online.
Best for: Wordplay enthusiasts.
Price: $$
International Shipping: No
Subscription Orders: Yes 
Vision Insurance: Yes

Discount Contact Lenses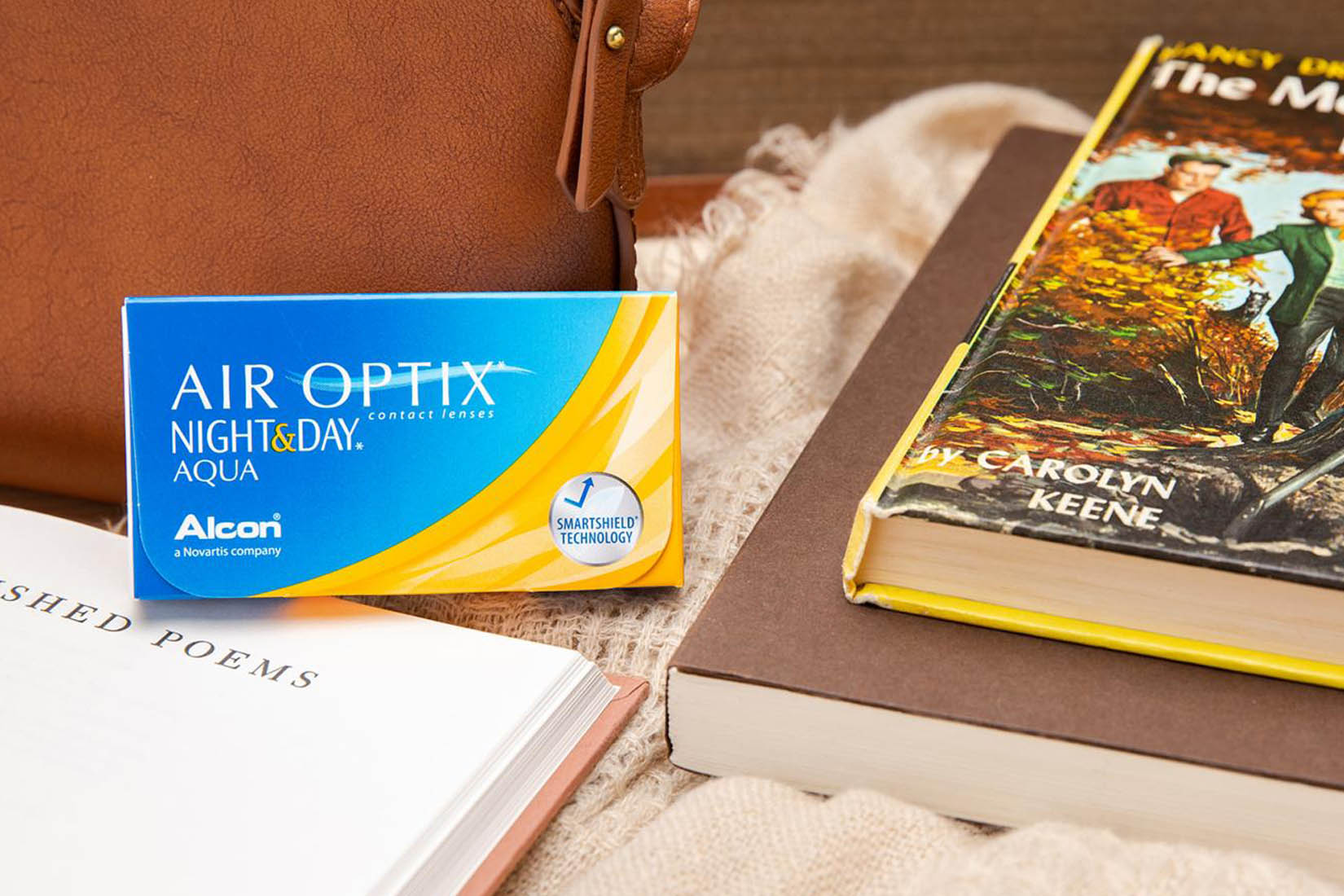 At Discount Contact Lenses, you know exactly what to expect: Regular chances to get discounts on your lenses. They offer quick shipping—and even, next day contacts for an additional fee.
Discount Contact Lenses does not have the most generous return policy, but this seems a fair trade-off for the steep discounts you will experience.
Best for: Quality contacts at bottom-shelf prices.
Price: $
International Shipping: No
Subscription Orders: Yes
Vision Insurance: Yes
Buyers guide to buying contacts online
One of the most important things to consider when choosing where to buy contacts online is reputation. Here are some things to keep in mind:
Price comparison only goes so far
Yes, you want to get a good deal, but you're also purchasing a medical accessory. You need it to be reliable and high-quality. The costs you should expect will vary from long-term lenses to more disposable options, but you could expect an average of $30-$40 for a box of thirty short-term contact lenses, or a little more (in the $50-$80 range) for two- to four-week disposable lenses. Your prescription and location will also affect price.
Look for a money-back guarantee
Even for contact lens distributors with good reputations and good products, the online lens purchasing experience comes with a few extra opportunities for risk (e.g., package damage or loss in transit). Working with a contact lens site with a generous customer satisfaction policy can help mitigate these concerns.
Look for sites that require updated prescriptions
The precision and appropriate fit of your contacts are incredibly important for your comfort and long-term eye health. Reputable contact lens sites know this, and will only fill prescriptions that are relatively recent. Look for a contact lens online store that has high standards for the type of prescriptions they fill. For safety purposes, you should work with contact lens sites that don't sell or advise solutions that aren't backed by widespread medical advice, such as contact lenses for children under 12 years of age.
Look for an online contact lens distributor that offers many different types of lenses
There are different contact lenses for different lifestyles, medical conditions, preferences, and activities. If you travel frequently, for example, or you work long shifts, it may be a good idea to find contacts you can wear for a month at a time. On the other hand, if you have allergies or have sensitive eyes, disposable daily contacts may be safer and more comfortable. To make sure that you're covered in any scenario, choose an online lens source that supplies a variety of lenses.
Consider the convenience of auto-deliveries
If you're interested in purchasing a larger amount of contacts online, you may be able to select monthly or quarterly deliveries for a lower fee.
Prioritise sites that sell contacts approved by the FDA or similar regulatory bodies (depending on location)
This will lend legitimacy to the contact lens site and confidence to your purchase. Similarly, you should be leery of a contact lens source if they make unauthorised updates to your contact lens prescription.
Check to see if the contact lens websites you're looking at take vision insurance
Most of the options we've discussed take popular types of insurance. Generally speaking, you'll pay less if you work with an in-network provider. It may be a good choice to select a site that offers in-network and out-of-network service, however, so you have the option of staying with the same distributor even in the event that your insurance changes.
Frequently asked questions about ordering lenses online
What's a safe place to buy contacts online?
A safe place to buy contacts online is a site that has great customer reviews and (preferably) sites that have ongoing, approved relationships with reliable contact lenses brands. We like 1-800 Contacts for their seamless ordering process and large inventory. Check our list of the best places to buy contacts online for more inspiration.
Is it safe to order contacts online?
Yes, it is safe to order contacts online if you buy from reputable online optical e-tailers, like those listed on our list of the best places to order contacts online.
Is it cheaper to order contacts online or through a doctor?
It's often cheaper to order contacts online than through a eye's doctor. LensCrafters, Lens.com, and Discount Contact Lenses in particular are worth checking if you are looking for steep discounts on your contact lenses.
How can I get cheap contacts?
You can get your contacts cheaper by buying them online. For further price reduction when buying contacts online, consider signing up for a contact lens subscription or purchasing in bulk.