Patrón is the best-selling tequila brand that transformed the bad-boy of the spirit world into something sold in Lalique glass decanters worth thousands of dollars.
There was a time when the idea of tequila as a luxury spirit would have been laughable. But that day has long passed, and we have Patrón to thank.
Made in small batches, Patrón Tequila is refreshing and refined, smooth to drink, and mild in flavor. It's classy and sophisticated—but knows how to have a good time too.
The second biggest tequila brand after Jose Cuervo, today Patrón's 100% agave tequila has become a cult favorite, endorsed by the likes of Clint Eastwood, and name-dropped five times by rapper Drake in his songs.
Eminently drinkable and exceptionally mixable, Patrón is a tequila for everyone. Even people who think they don't like tequila.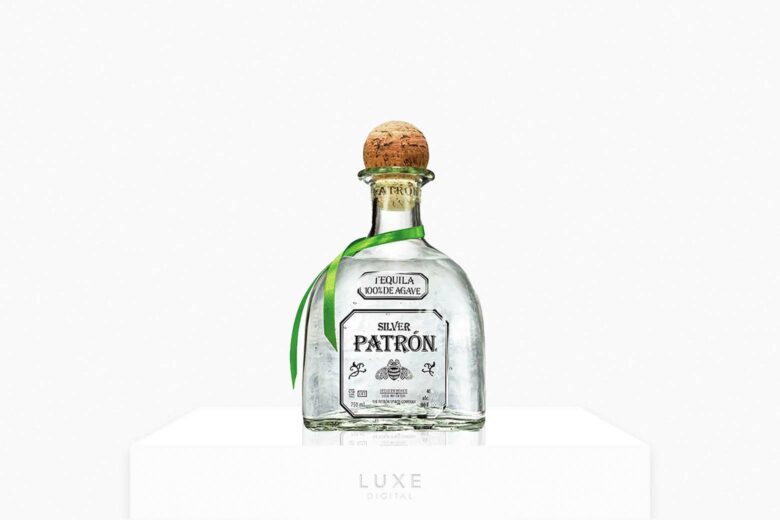 Patrón tequila bottle sizes and prices
| Bottle | Size | Price (USD) |
| --- | --- | --- |
| Patrón Silver | 375 ml | $22 |
| Patrón XO Cafe | 750 ml | $32 |
| Patrón Citrónge Orange | 750 ml | $32 |
| Patrón Silver | 750 ml | $63 |
| Patrón Reposado | 750 ml | $68 |
| Patrón Añejo | 750 ml | $69 |
| Roca Patrón Silver | 750 ml | $76 |
| Roca Patrón Reposado | 750 ml | $84 |
| Roca Patrón Añejo | 750 ml | $90 |
| Patrón Extra Añejo | 750 ml | $97 |
| Patrón Silver | 1750 ml | $107 |
| Gran Patrón Platinum | 750 ml | $203 |
| Gran Patrón Piedra | 750 ml | $361 |
| Gran Patrón Burdeo | 750 ml | $510 |
Patrón Tequila: the story behind the brand
It all began with a bottle
Patrón was founded by John Paul DeJoria and his friend, Martin Crowley in 1989. Industry legend has it that Crowley bought his buddy back a bottle of tequila from Mexico. While the spirit inside was nothing special, the bottle was beautiful enough to inspire the two to venture into the world of tequila-making.
With the company's passion for quality, eye for detail, and marketing know-how, they have transformed tequila into something enjoyed and prized by the world's drinking elite, and Patrón is now the world's biggest premium tequila brand.
A premium tequila requires premium piñas
Patrón tequila is made at the Hacienda Patrón, a colonial mansion located in the Jalisco Highlands in Mexico.
One of the many things that make Patrón special—and allows it to charge drinkers such a steep price—is the fact that it's made entirely from the blue weber agave plant.
This is a plant that takes eight or so years to reach the requisite level of ripeness, but Patrón is well rewarded for its patience. By waiting for the plant to fully ripen, the brand's jimadores take advantage of its optimum level of sweetness, hand-selecting those piñas—or fruits—with the highest sugar content.
The difference is impressive. While the average piña is 22% sugar, those used by Patrón are 26% sugar.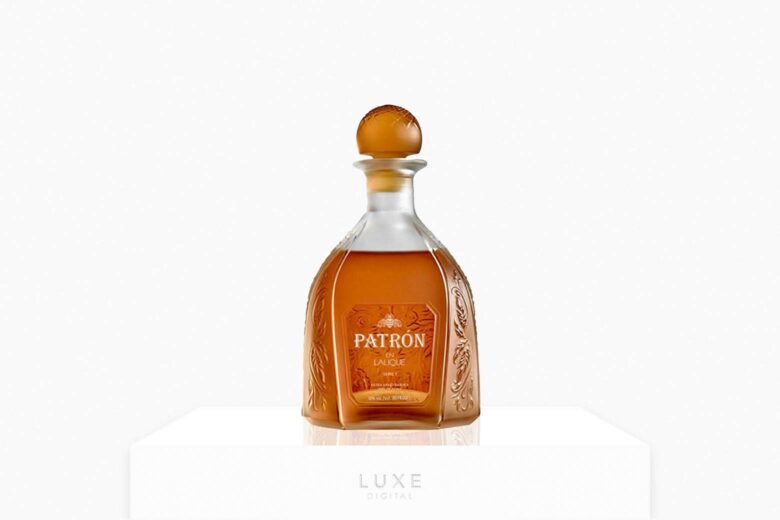 These piñas are then chopped and cooked in small brick ovens for around 70 hours to help the sugars break down. The fruit is then crushed and ground using a mix of the modern Roller Mill method and the traditional Tahona wheel.
The latter is a labor-intensive process that involves chiseling a chunk of volcanic stone into a wheel. This wheel is then pulled with a mechanical arm across the roasted agave hearts to extract the juice.
This method is around 500 years old, and originally donkeys were used to haul the stone. You'll be glad to hear no donkeys suffer in the making of Patrón, but their modernized version of the Tahona wheel is part of the reason their tequila tastes so good.
Tahona tequila, while slow to produce, is much smoother and sweeter. While Patrón mostly mixes this juice with liquid produced by their mechanized roller mills, the brand's Roca line is 100% Tahona-made.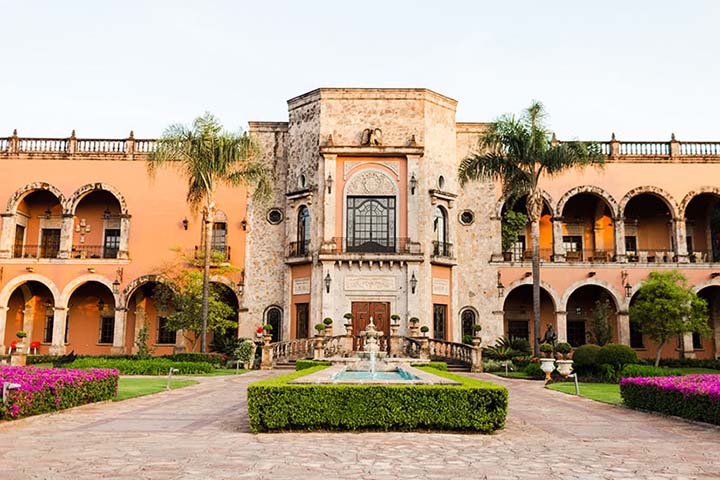 After three days of fermentation, the liquid—or mosto—is distilled in copper pot stills before being aged in oak barrels. Most tequilas are simply aged in American White Oak barrels, but Patrón uses a variety of different woods to create more flavor complexity.
Today, the company produces 30 times more tequila than it did when it first began, but the plants are still hand-picked and hand-harvested. The hacienda continues to use clay ovens and copper stills—just now there are lots of them.
Each bottle undergoes inspection before it leaves the distillery. In fact, the brand is the only tequila manufacturer to have a designated tequila inspector, Francisco Alcaraz, who is also the master distiller.
The spirit of sustainability
Patrón is also well-regarded for its commitment to sustainability. The company tries to ensure its entire production process is eco-friendly and environmentally conscious.
For example, the remains of the agave hearts are composted and used in the hacienda's garden and also shared with the local community. The company has also installed a natural gas pipeline to reduce carbon emissions. And the hacienda has a reverse osmosis irrigation system that recovers around 70% of wastewater from the production process.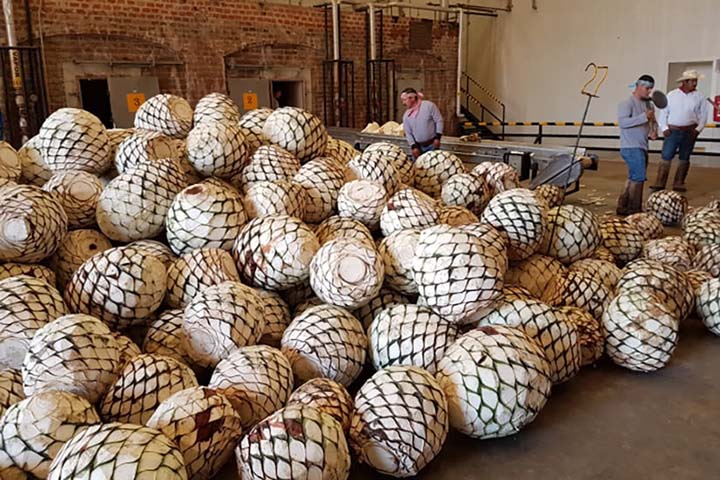 Exploring the Patrón range: products and editions
Patrón's best-known bottle is Patrón Silver, a tequila Blanco, coming in at 40% ABV. It's smooth to drink, great for cocktails, crystal clear in color, with a fruity and citrusy smell, a sweet taste, and a peppery finish.
Patrón Reposado is another approachable and drinkable tequila. It's light amber with a hint of oak and floral and honey notes.
Patrón Anejo is an amber-colored tequila, aged for twelve months in a combination of French and Hungarian oak and American whiskey barrels. It has a slightly stronger taste with notes of oak, honey, and vanilla, as well as raisin and caramel. Patrón Extra Anejo is aged for three years in oak barrels and has notes of dried fruits, honey, and vanilla.
Patrón XO is a line of liqueurs that include Patrón XO Cafe, a tequila-based coffee liqueur, great in Martinis or as an ingredient in desserts.
Roca Patrón is one of the brand's more premium offerings. The higher price is due to the fact that the agave juice is extracted entirely by the traditional Tahona method.
In 2004, the brand launched The Gran Patrón label, designating the most exclusive bottles in Patrón's range.
For example, the Gran Patrón Smoky, where the piñas are roasted with mesquite wood in underground pits, gives the spirit a distinct smoky flavor. Then there's Gran Patrón Platinum, a tequila Blanco, triple distilled to create a more full-bodied tequila with a black pepper finish. Or the Gran Patrón Burdeos, made in limited quantities and finished in vintage Bordeaux wine barrels.
The brand also has the Patrón Citronge line of fruit liqueurs, including Patrón Citronge Orange, Patrón Citronge Lime, and Patrón Citronge Mango.
Of course, there's also the infamously famous Patrón en Lalique series, a bottle of which will set you back at least $7,000.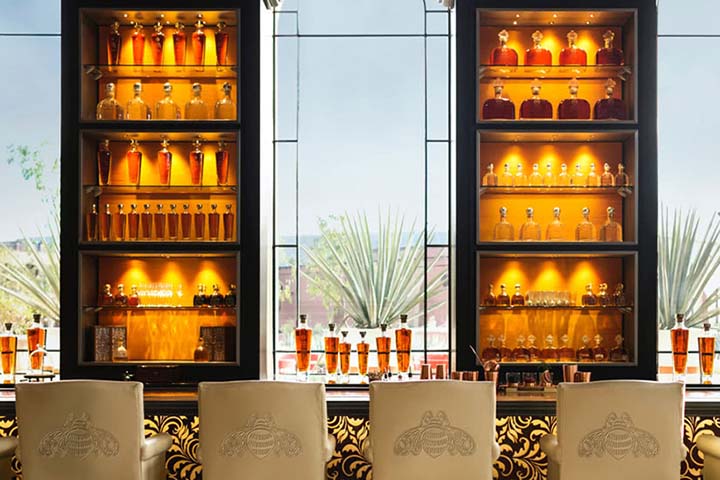 How to drink Patrón Tequila
There are ways to enjoy tequila besides slinging it back with salt and lemon. A premium spirit like Patrón Tequila is best savored, sipped slowly, like a whisky or brandy.
Try Patrón Tequila neat to begin with, either in a traditional rocks glass or in a snifter if you want to explore the drink's nuanced aromas.
Pour Patrón over ice if you want it chilled—or shake it with ice then strain it into a glass without. And, like whiskey, you can also experiment with adding a few drops of water.
Patrón Tequila cocktail recipes
Patrón Tequila is a fantastic base for all sorts of cocktails with its unique agave flavor. You can even use tequila as an alternative to vodka in a Bloody Mary. Love a G&T? Then you'll love Patrón Tequila with grapefruit soda—a drink known as a Paloma.
Pick up a bottle of Patrón Silver tequila online. It's the best one for cocktails. Or experiment with the Citronge line or the Patrón XO Cafe.
Patrón Tequila Margarita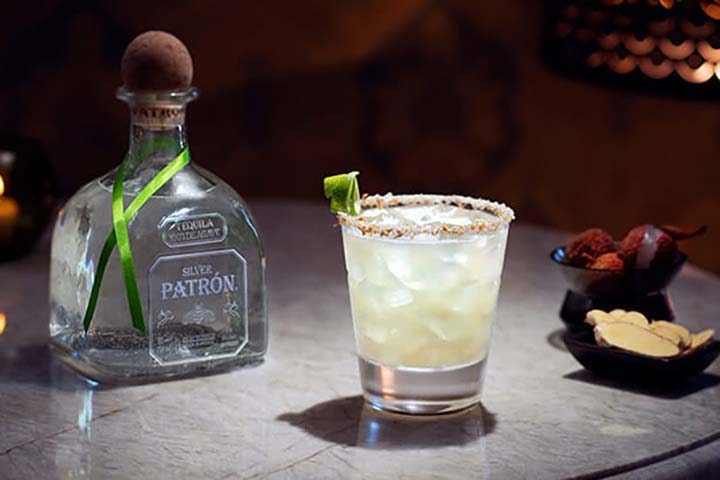 The origins of the famous Margarita cocktail are murky. It might have been the invention of a Texas socialite named Margaret Sames. Or it might have been named after actress Rita Hayworth, whose real name was Margarita. Does it matter when it tastes this good?
Ingredients
45 ml Patrón Silver
30 ml Patrón Citronge Orange
22.5 ml lime juice
7.5 ml simple syrup
Lime wedge
Salt
Cocktail recipes: Salt the rim of the glass. Combine all the ingredients in a cocktail shaker with ice and shake. Once the outside of the shaker is cool to the touch, strain, then garnish with lime. 
Patrón Tequila Sunrise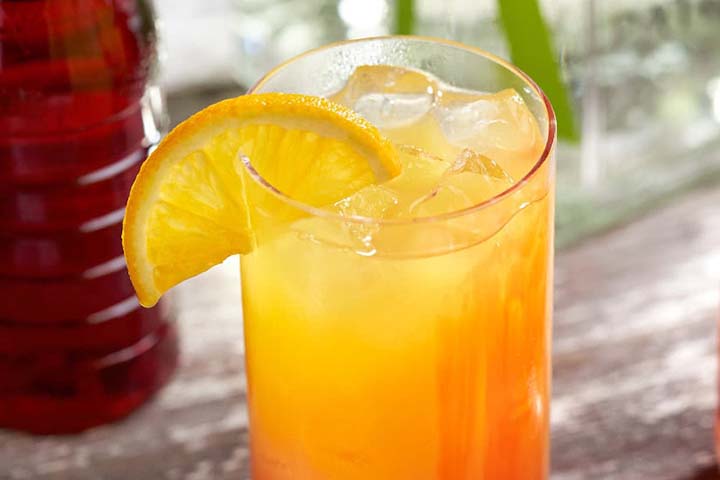 The Tequila Sunrise is essentially a tropical island in a glass. It's one of the tastiest and prettiest cocktails you can order, and also one of the easiest to make in your home bar.
Ingredients:
60 ml Patrón silver
120 ml Fresh orange juice
15 ml Grenadine syrup
Cherry or orange slice to garnish
Cocktail recipes: Pour the grenadine into a tall glass and put it to the side. In a cocktail shaker, combine ice, tequila, triple sec, and fruit juice. Then strain the cocktail into the glass with ice—carefully, to maintain that iconic 'sunrise' effect. Garnish with a cherry, orange slice, or cocktail umbrella. 
Patrón Tequila Mojito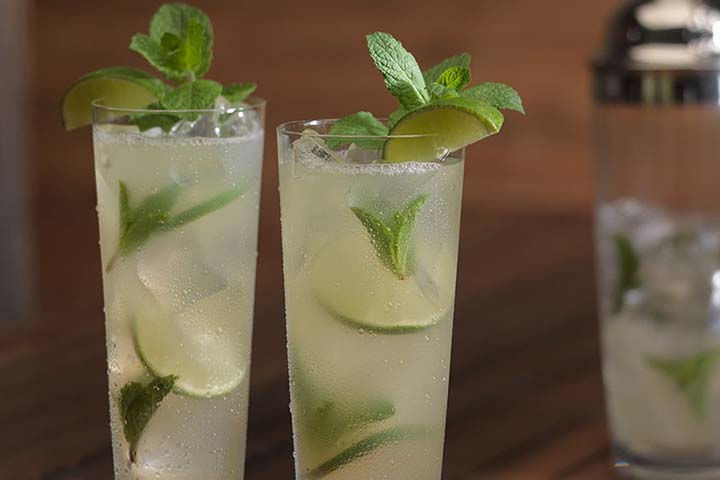 Who doesn't enjoy a mojito? There are few drinks as light, refreshing, and drinkable as this mint and lime legend. Technically, mojitos are made with rum, but Patrón tequila offers a great alternative.
Ingredients:
45 ml Patrón Silver
30 ml sparkling or soda water
22.5 ml simple syrup
22.5 ml lime juice
3 sprigs mint
Lime wedge
Cocktail recipes: Muddle the mint with simple syrup and lime. Add to a glass with ice. Pour over the tequila, stirring as you go. Top with soda water. Garnish with lime and mint. 
Frequently asked questions about Patrón Tequila
Is Patrón Tequila expensive?
Patrón Tequila is a premium tequila, which means it's expensive. In fact, a bottle of Patrón en Lalique Serie 2 costs over $7,000. Despite its elevated cost, it's one of the best-selling tequila brands in the world.
Is Patrón a good tequila?
Patrón is one of the most exclusive and upscale tequila brands in the world. The company is responsible for transforming tequila's image, delivering an exceptionally smooth and drinkable spirit made 100% from agave.
What's the best Patrón tequila?
Patrón's Roca Patrón line is made entirely by the traditional Tahona method, which gives the tequila a superior taste. But the brand's Gran Patrón label is considered the most luxurious and exclusive and includes the triple-distilled Gran Patrón Platinum, and the Gran Patrón Piedra, aged for 4 years in oak barrels.
How much is a bottle of Patrón tequila?
The price of a bottle of Patrón Tequila depends on which particular type of Patrón you opt for. The most affordable bottle of Patrón is Patrón Silver, which costs around $38 for 750 ml. A bottle of Patrón Anejo, aged for at least 12 months, costs around $48. Grand Patrón Burdeo is the most expensive in the brand's range and costs around $450 for a bottle.
What kind of liquor is Patrón?
Patrón is a premium brand of tequila, made from fermenting and distilling the juice from the hearts of the blue agave plant.