One of the world's first luxury tequila brands, Don Julio is an indication of good taste and high standards. But, in 1942 when the spirit was regarded as fiery, raw and definitely not something to savour, creating a tequila that was enjoyable to drink wasn't exactly on trend.
Thinking outside the box when it comes to production is all part of a good day's work for Don Julio: a brand that, when creating its Añejo tequila, does so with doubly-used barrels that have already been used to age its reposado offerings for eight months. Some may nod towards its recycling efforts, some may hint otherwise. Both will be sipping with appreciation when sampling Don Julio's uniquely gentle Añejo tequila.
This super-premium spirit was the first of its kind, paving the way for a whole host of other 100 percent agave bottles in a move that rebranded tequila like never before.
Tequila aficionados around the world, rejoice. In 2013, the family of Don Julio himself planted 1.8 million agave plants, which are set to mature in 2020. The result: a doubled production of all things Don Julio. If ever there was a time to get into tequila, it's now.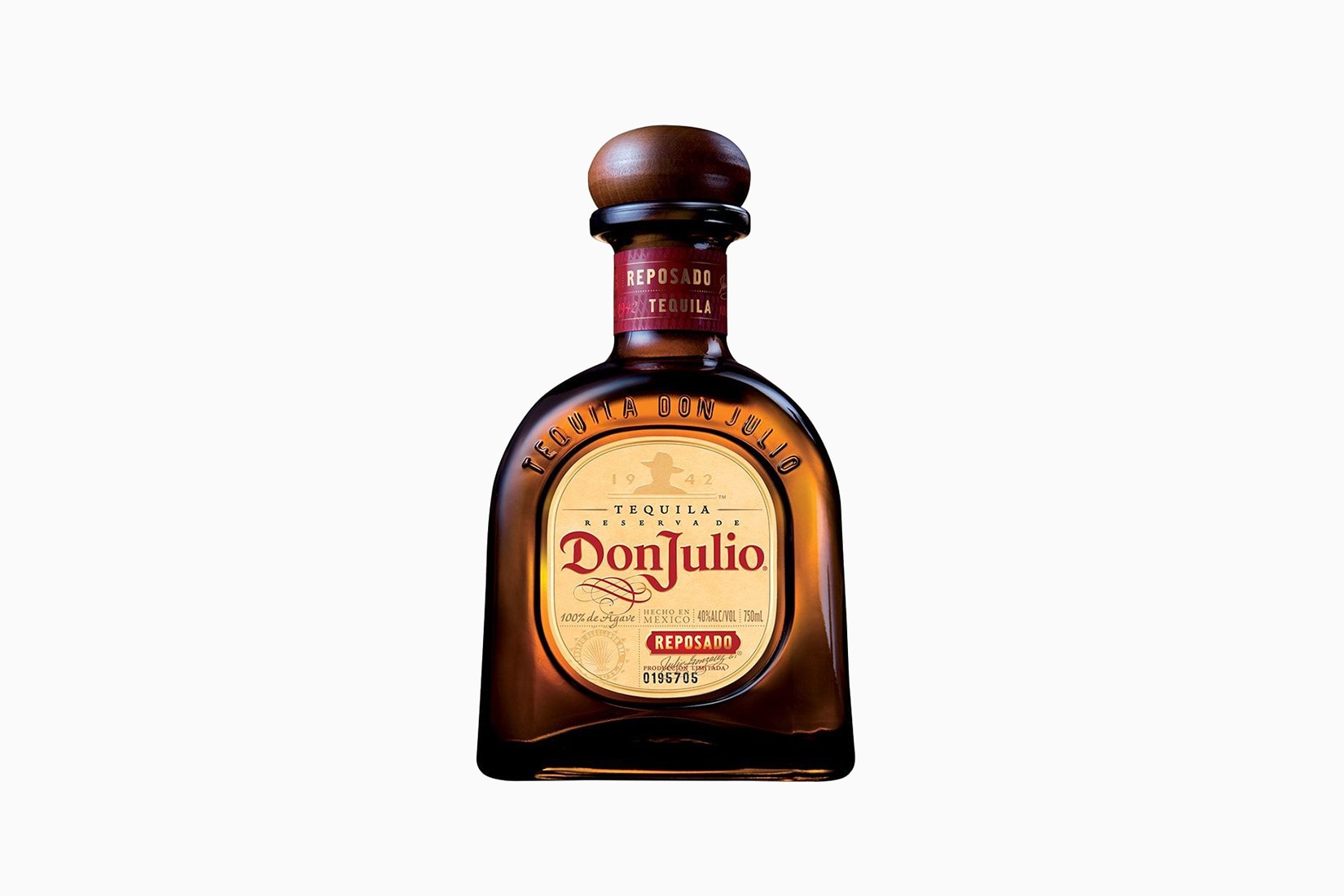 Don Julio tequila bottle prices and sizes
The story of Don Julio
You see Don Julio's short, stumpy bottles? When 17-year-old Julio Gonzalez-Frausto Estrada started producing his own tequila, he was frustrated that he couldn't see his friends over the tall, sleek bottles that the spirit was usually served in. So, as well as pushing his own fashion statement, Don Julio defiantly bottled his tequila in a way that would suit him. Considered uncool at the time, he probably didn't anticipate the entire industry meekly following along in a matter of decades.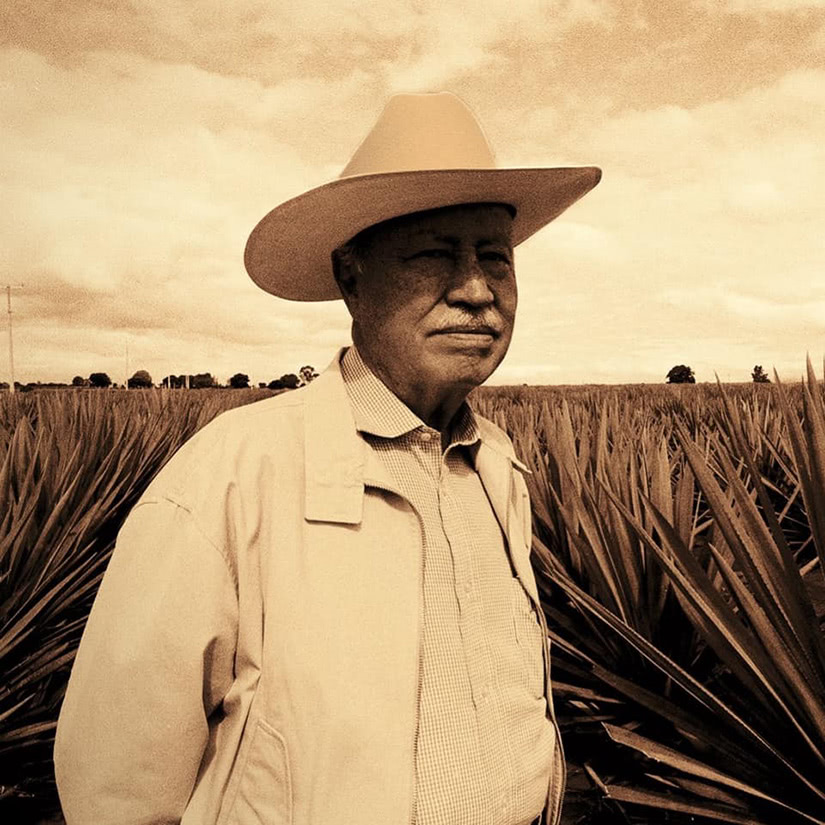 It's a brand that's won multiple awards for its delicious bottles…
… and it keeps pushing the boundaries when it comes to premium quality. Before Don Julio took to the scene, tequila was generally either considered Blanco, Reposado or Añejo. The arrival of Don Julio 70 Cristalino Tequila took to the stage as the world's first Añejo Claro tequila, while the brand's "Real Tequila" broke the ceiling of ageing the spirit and helped to create the "Extra Añejo" category. With its velvety smooth Blanco qualities and honeyed vanilla and toasted oak flavours, it's a one-of-a-kind sipper that's among the best of the best.
Part of the reason as to why this premium tequila is so good can be attributed to its growing region. Intellectual property laws ensure that tequila can only be made in one place: Mexico. And Don Julio is produced in the Highlands of Jalisco, one of the country's most fertile agave-growing regions.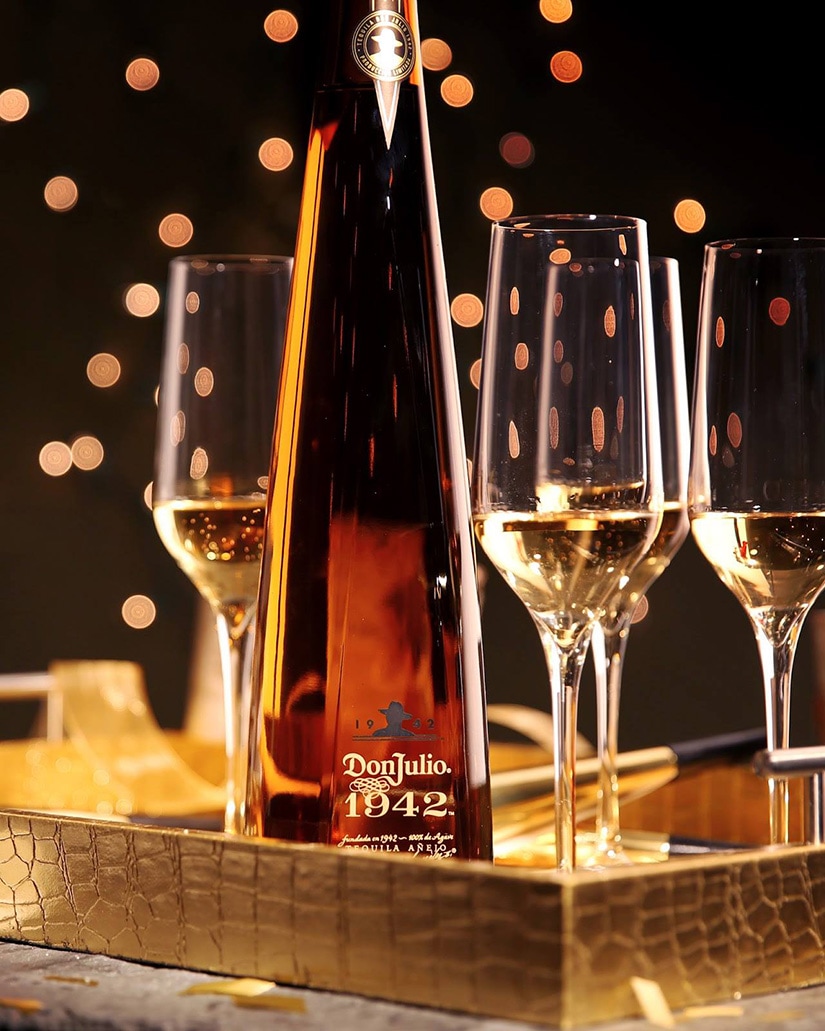 A bespoke growing process
Rather than buying land, Don Julio decided to lease it, allowing him to pick and choose exactly which plants to use on a year by year basis. His chosen agave hearts would then be taken to his distillery, La Primavera ("the springtime") where they would be carefully cut, steamed, crushed and eventually mixed with water and yeast. Each bottle's seal of authenticity details exactly which agave hearts were used while the microclimate and mineral-rich soil ensures a high standard of plants to begin with.
And the super-premium nature of Don Julio tequila boils down to more than just reputation. This is a brand whose name has never gone off the table of trending spirits and for a very good reason. Combining hand-harvested blue agave with a master distiller whose previous engineering experience features everything from explosives to perfume and liquids has resulted in a distinctive drink of the utmost quality.
This quality hasn't gone amiss: Don Julio is the largest valued brand of tequila all over the world and it's counted among the eight largest produced liqueurs by volume at an international level. Its sweet aromas, traditional flavours and blue agave mouthful make every one of Don Julio's tequilas a genuine treat to sample.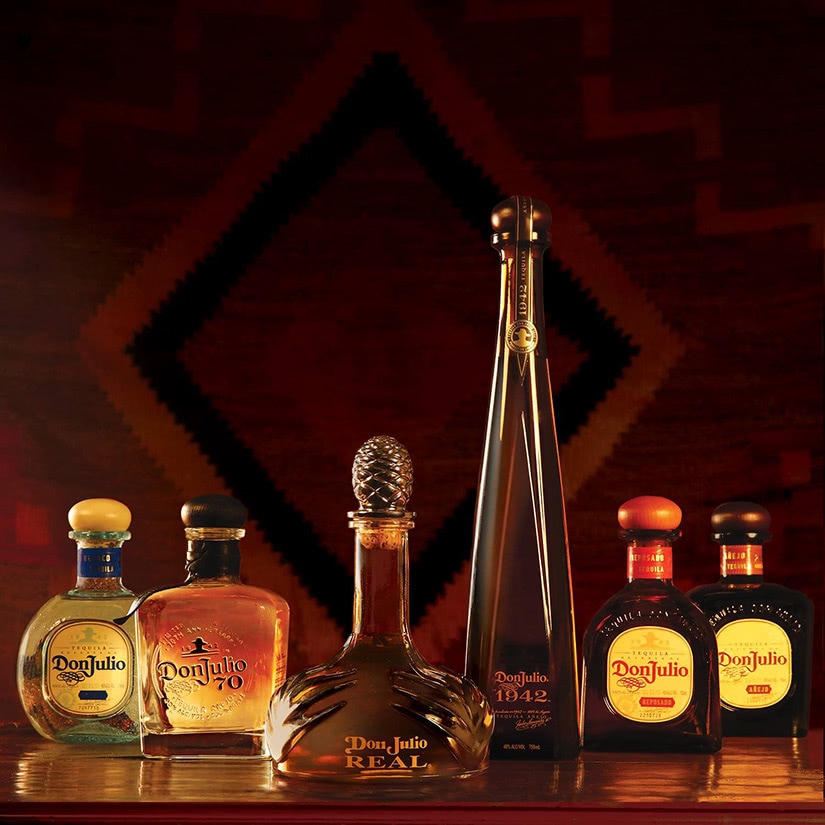 How to drink Don Julio
The only (correct) way to drink Don Julio is to savour it slowly. It might seem like muscle memory to drink tequila in shot form but for the super premium bottles, it's worth experiencing the aroma and flavour notes of the bottle. Don Julio is best served neat or, at most, with a few drops of water to bring out its unique properties. Treat it the same way you'd treat fine whisky or rum and take the entire process step by step.
Start by pouring the spirit into a tasting glass to let the aromas breathe. Then, nose it gently with small sips to let the individual flavours dance on your tongue.
You don't have to rule out shot glasses completely when it comes to drinking Don Julio. In Mexico, some say the traditional way to drink tequila is in a caballito — a taller, slender shot glass that's served with a lime and salt. The main thing is to not rush the process, and to enjoy the spirit sip by sip to appreciate its quality.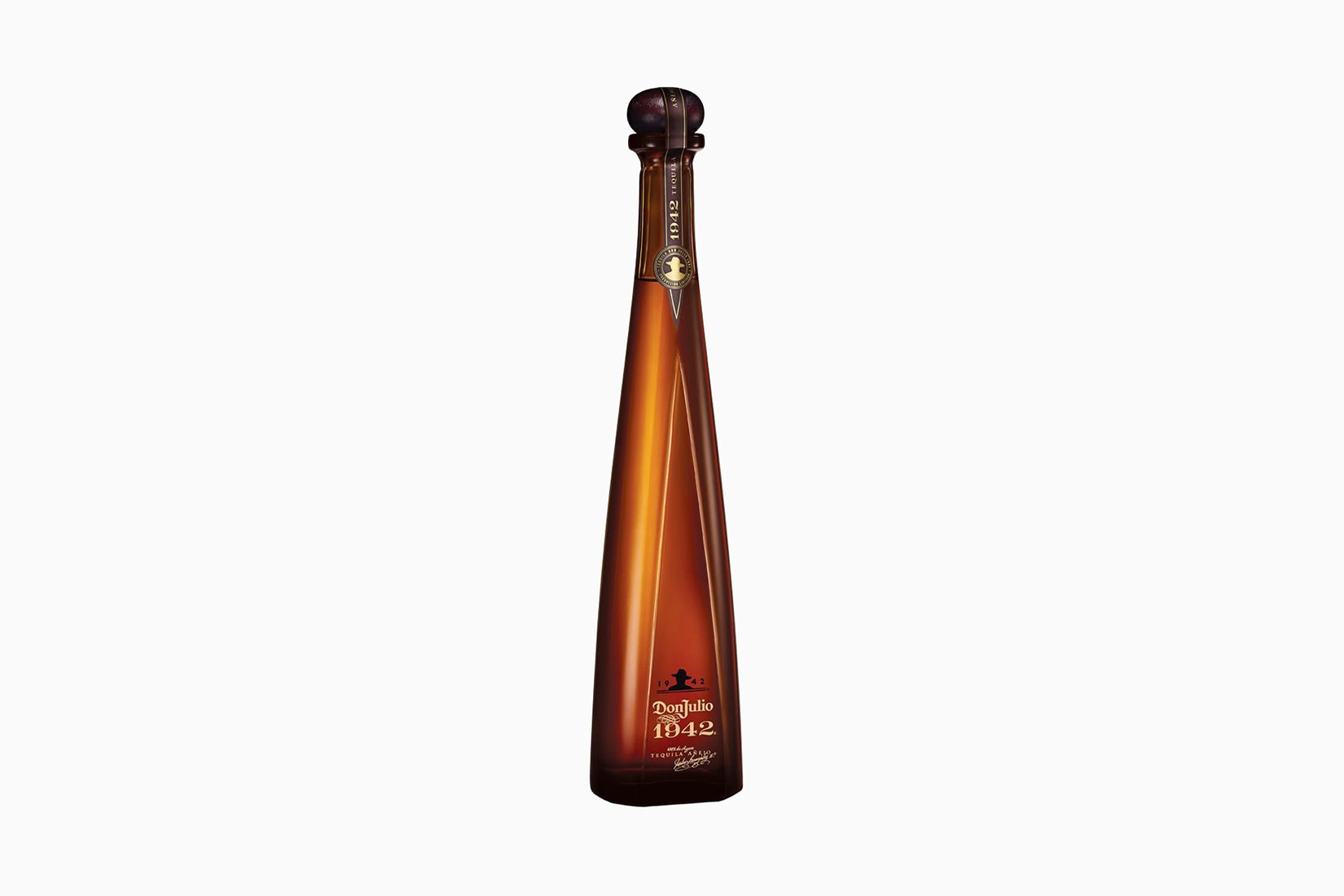 The best cocktails to make with Don Julio
Here are the top three most popular cocktails to mix with Don Julio.
Tequila Sunrise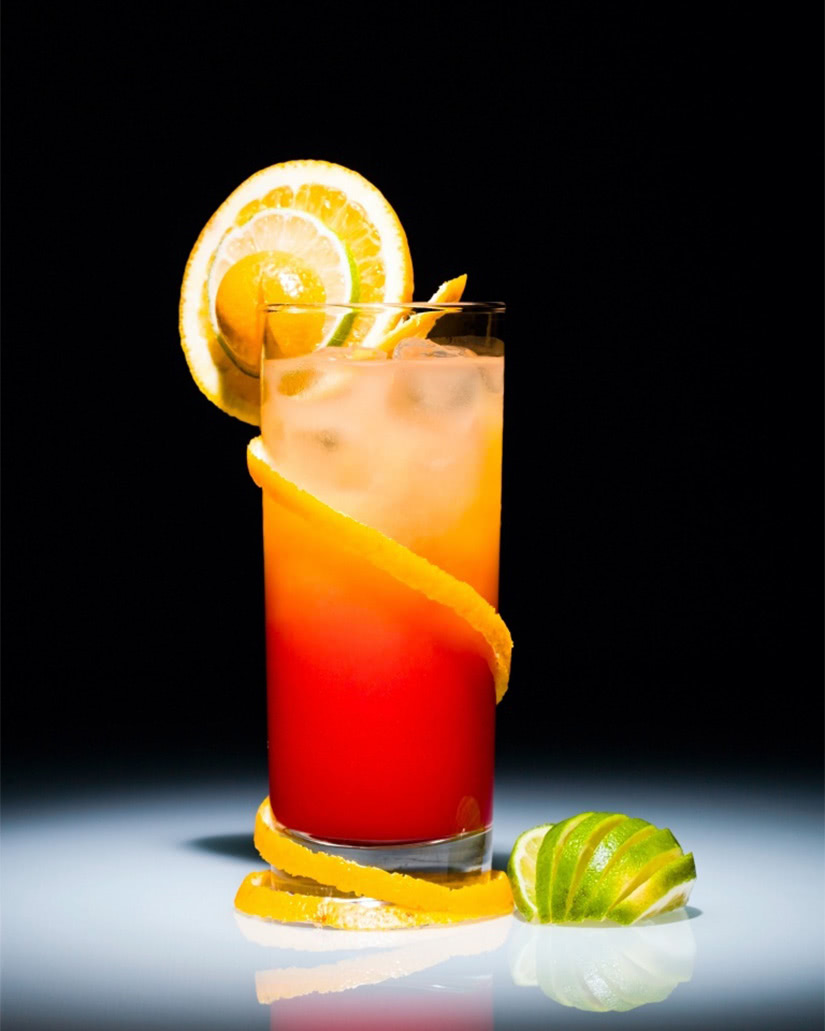 Ingredients:
50ml Don Julio Blanco
2 tsp grenadine
1 tbsp triple sec
1 large orange or 2 small ones, juiced
½ lemon, juiced
Ice
Garnish with an orange slice
Cocktail recipes: A classic summer cocktail, mix up a Tequila Sunrise by filling a highball glass with ice before pouring in Don Julio Blanco and orange juice. Then, slowly pour in the grenadine, letting it settle at the bottom of the glass. Garnish with an orange slice before serving.
Margarita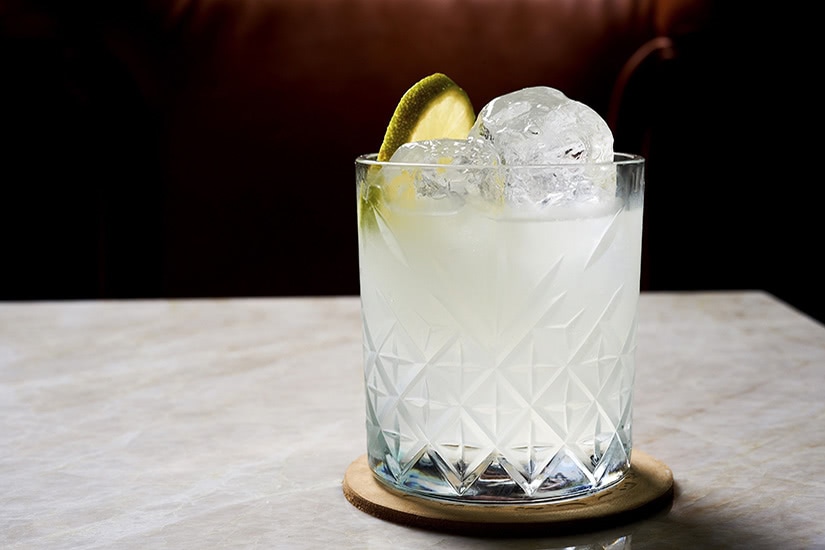 Ingredients:
50ml Don Julio Reposado
25ml lime juice
20ml triple sec
Ice
Garnish with salt and two lime wedges
Cocktail recipes: You'll want to prep this cocktail backwards, starting with the garnish. Rub lime juice around the rim of the glass before pressing into salt, making sure the entire rim is covered. Then, fill a cocktail shaker with ice, Don Julio Reposado, triple sec and lime juice and shake until mixed and chilled. Pour into the glass without disturbing the salt rim and serve with two wedges of lime.
Paloma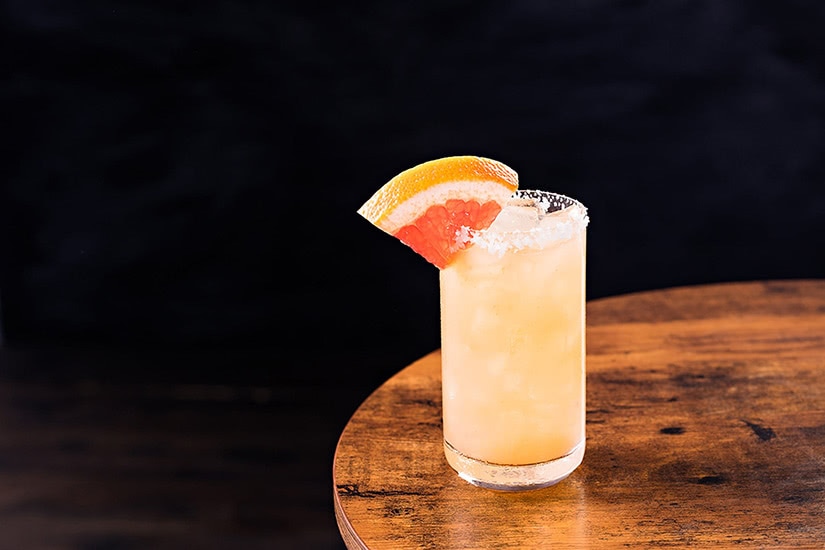 Ingredients:
50ml Don Julio Blanco
10ml agave syrup
10ml lime juice
60ml pink grapefruit juice
soda water
Ice
Garnish with sea salt and a wedge of pink grapefruit
Cocktail recipes: Another of Mexico's most beloved cocktails, serve up a round of Palomas in a similar method to making a Margarita. Dip the rim of a glass in grapefruit juice before covering with salt. Then, shake pink grapefruit juice, lime juice and agave syrup until all three ingredients are mixed. Stir in Don Julio Blanco, add ice and finish by topping with soda water.
Frequently asked questions about Don Julio
How much is a bottle of Don Julio?
A 750ml bottle of Don Julio Blanco — the brand's most accessible tequila — starts at around $48.
Is Don Julio top shelf?
Yes, Don Julio produces a range of premium quality, small-batch tequilas that combine beautifully aged flavours with attention to detail that could definitely be considered worthy of top shelf status.
Is Don Julio 100% agave?
All of Don Julio's tequilas are made with high quality, 100 percent agave.
Is Don Julio tequila expensive?
Don Julio isn't the most expensive tequila on the market but it's definitely top shelf. Its price is more than worthy when considering the premium quality ingredients and small-batch process that go into each bottle.
How much is a shot of 1942 at a bar?
A 60ml/double shot of Don Julio 1942 in a bar in the United States costs, on average, between $30-$50.