One of the 'Big Three' watchmaking companies, along with Patek Philippe and Vacheron Constantin, Audemars Piguet is a brand rooted firmly in tradition that somehow still feels way ahead of its time.
AP combines a rich and illustrious heritage crafting some of the world's finest luxury watches with a passion for cutting-edge design, releasing timepieces that regularly change the entire horological game. Here's why the Audemars Piguet brand is idolized in the watchmaking world.
At a glance
| | |
| --- | --- |
| | |
| Industry: Watches | Founded: 1875 |
| Headquarters: Country | Founder: Jules Louis Audemars and Edward Auguste Piguet |
| Watch Collections: dress watches and sports watches | Parent organization: Privately owned |
| Annual Revenue: $1.76 billion USD | Website: audemarspiguet.com |
AP watch price
How much does an Audemars Piguet watch cost?
The starting price for an Audemars Piguet watch is around $17,000 for a Royal Oak—although AP watch prices for the most expensive Royal Oak watch models can reach over $100,000. The AP Royal Oak Offshore timepieces are more expensive, starting at around $29,000, while the new Code 11.59 watches start at $34,000.
What is the most expensive Audemars Piguet?
The most expensive Audemars Piguet is a Royal Oak Complication, which sold for $869,000. It took 860 hours to make, and there are only three watches like it in existence—hence the steep price.
What is the cheapest AP watch?
The cheapest AP watch is a Royal Oak Quartz model, which retails for around $17,000. Other cheap AP watches include the Royal Oak Self-winding Ref. 77350ST.OO.1261ST.01, which is on sale for around $24,000, or some Royal Oak "50th Anniversary" models like the Ref. 15550ST.OO.1356ST.03.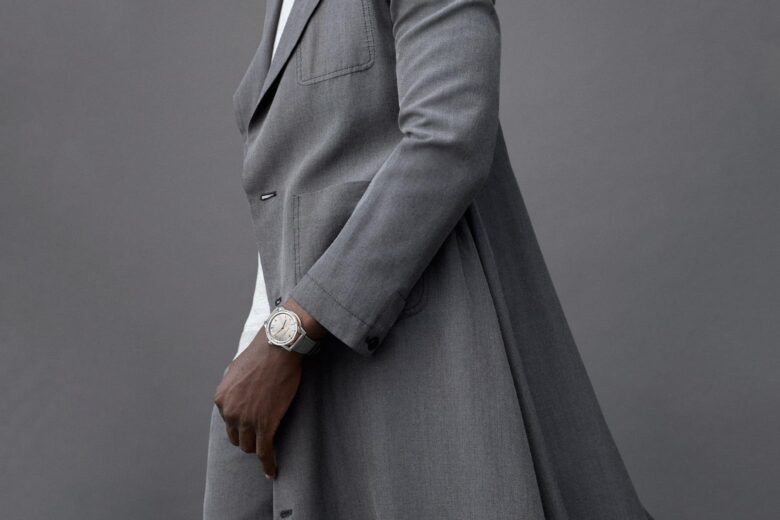 About the brand
History of the brand
What does AP stand for? Audemars Piguet, the combined name of the two founders, Jules Audemars and Edward Piguet.
Audemars Piguet was established in 1875 in Le Brassus, a village in the heart of the Vallée de Joux in Switzerland. Audemars and Piguet were childhood friends and both accomplished watchmakers. Together, they began making timepieces whose unique selling point was their rare complications. The company quickly began to turn heads.
In 1892, the company created the first minute repeater wristwatch, while 1899 saw the launch of a Grande Complication pocket watch featuring an alarm, perpetual calendar, and chronograph with jumping seconds, among other complications.
In the early 1900s, with the death of both founders, the company was passed to their sons, who continued to push for innovation. The world's slimmest pocket watch caliber was released in 1925, and the first skeletonized pocket watch in 1934. The company's first perpetual calendar came out in 1957.
The advent of the quartz crisis in the 1970s forced the company to up its game. This is when Gérald Genta, Swiss watch designer and artist, came on board. In 1972 at Swiss Watch Show, the company released the AP Royal Oak watch: daring, defiant, and, with its octagon bezel and tonneau-shaped case, totally different from anything people had seen before.
Continuing into a new century, Audemars Piguet has continued to break records, reimagining what's possible in watchmaking, and making some of the best men's timepieces around.
In 2002, for example, the brand launched the Royal Oak Concept collection, which experiments with both design and functionality. And in 2019, Audemars Piguet released a totally new watch family named Code 11.59, an understated but no less impressive timepiece that combines tradition and contemporary watchmaking styles.
It's no surprise the world of horology never fails to get excited about the next timepiece to emerge from the Audemars Piguet factory.
Interesting facts about Audemars Piguet
Audemars Piguet frequently collaborates with athletes like Michael Schumacher and artists such as DJ Mark Ronson.
In 2021, the brand also partnered with Marvel to release the AP Royal Oak Concept Black Panther Flying Tourbillon.
In yet another first, the company released the world's thinnest wristwatch in 1946.
Gérald Genta was only given 24 hours to come up with a design for the Royal Oak and he more than managed it, creating what is probably the finest work of his career.
AP watch prices can be steep. When the Royal Oak watch was first released, it was so expensive you could buy 10 Rolex Submariners for the same price.
Audemars Piguet remains a family-owned business to this day.
Wondering about Audemars Piguet pronunciation? It's said Oh-duh-mahr pee-geh​ [odmaʁ piɡɛ]).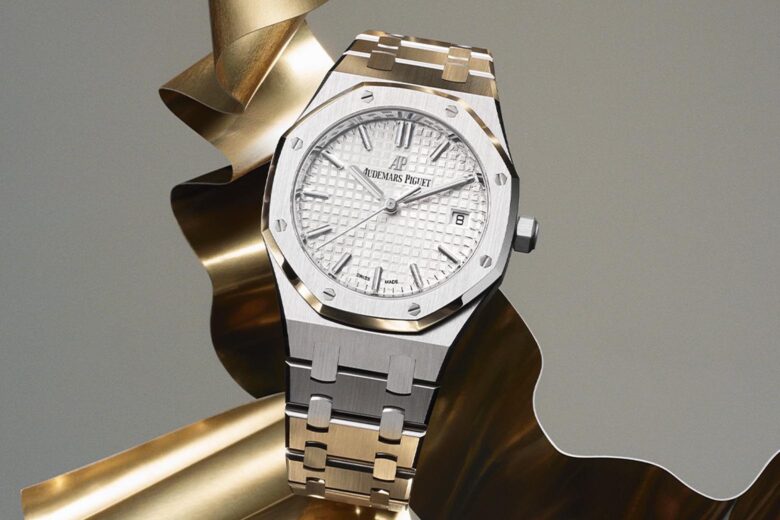 Audemars Piguet product range
Today, Audemars Piguet's four main watch categories vary from the cult classic Royal Oak, available with manual, automatic, and quartz movements, to the highly experimental Royal Oak Concept watches, futuristic in design and cutting-edge in technology.
There's also the Royal Oak Offshore collection, which is a more durable and ultra-masculine take on the original Royal Oak watch design, as well as Code 11.59, the brand's most recent collection, launched in 2019 and offering an understated and elegant evolution of the Audemars Piguet style.
Signature materials and craftsmanship
Audemars Piguet does not shy away from hard work. The company has always made highly complicated watches and specializes in perpetual calendars, chronographs, and chiming watches. Its talented craftsmen hand-decorate the hundreds of miniature components in each of its movements, polishing, bevelling, and jewelling to make sure everything looks perfect and runs perfectly.
AP pays homage to the traditions of haute horlogerie while incorporating many modern technologies and materials. Constantly innovating, it is always on the hunt for new ways to craft timepieces, incorporating techniques such as the Florentine technique, used for its Royal Oak Frosted Gold, which consists of beating gold with a diamond-tipped tool to make tiny indents on the surface, so it seems to sparkle.
Innovation allowed Audemars Piguet to successfully overcome the competition posed by quartz movements, which threatened to render mechanical timepieces obsolete. The company commissioned famed watch designer Gérald Genta. His Royal Oak watch design broke with tradition and created new benchmarks for watchmaking with its impressive power reserve, superior accuracy, and unconventional aesthetic.
Audemars Piguet also plays around with shape and form, incorporating unusual geometrical designs such as octagons and trapezoids. And the brand has even brought its watchmaking prowess to women's watches, combining traditional horological skill with the intricacies of upscale jewelry-making.
Where is Audemars Piguet made?
Audemars Piguet watches are still made in the Swiss village of Le Brassus where the company was founded back in 1875. Le Brassus is located in the middle of the horological heartland of the Vallée de Joux. Audemars Piguet has two facilities there, one of which dates from 1875, and the other was built in 2008.
Brand values
| | |
| --- | --- |
| Vegan options: | No |
| Carbon-neutral: | No |
| Gives back: | Yes |
Audemars Piguet Code 11.59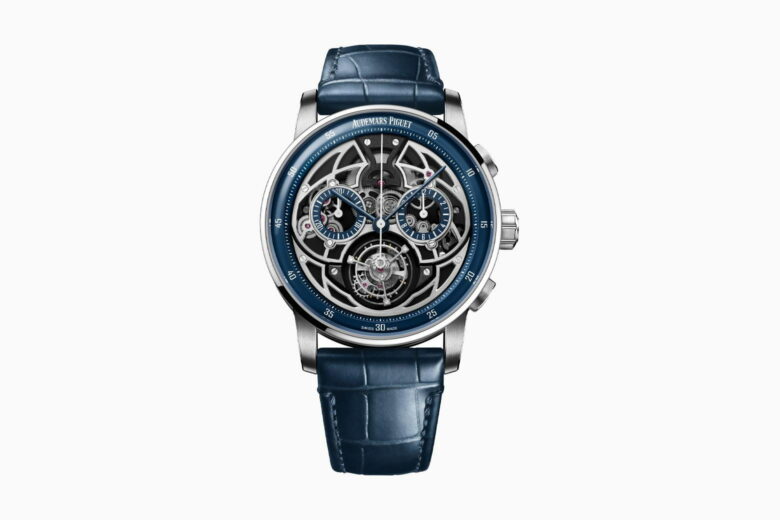 Audemars Piguet Code 11.59 is a timepiece that proves that true style doesn't require flamboyance and extravagance. The epitome of modern luxury, it's understated, cool, calm, and collected. Ostentatious without being over-the-top, it feels classic and contemporary simultaneously with its amalgamation of round and octagonal geometry and innovative double-curved sapphire crystal.
Like every Audemars Piguet watch before it, the attention to detail is clear. The brand also launched Code 11.59 in countless variants to prove its capacity for flexibility.
| | |
| --- | --- |
| Price: | $34,300 – $99,400 and price on request |
| First release year: | 2019 |
| Current case size: | 41 mm |
| Movement: | Automatic and manual |
| Water resistance: | 20 m and 30 m |
| Crystal: | Sapphire |
Audemars Piguet Royal Oak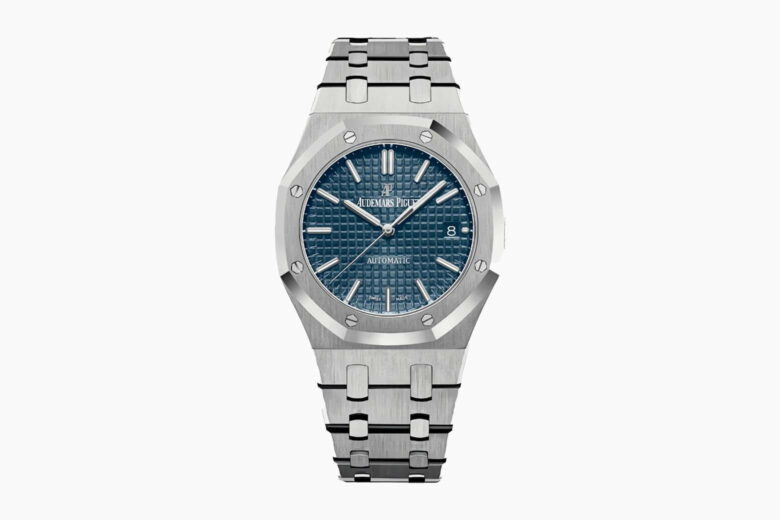 The AP Royal Oak needs little introduction. With its steel case, iconic octagonal bezel, and intriguing tapisserie dial, it's a timepiece that is said to have saved the company from bankruptcy when it was struggling to stay afloat during the quartz watch boom. The master work of Swiss designer Gérald Genta, who supposedly came up with the idea overnight, the Royal Oak was the first stainless steel timepiece marketed as a luxury watch.
| | |
| --- | --- |
| Price: | $17,200 – $106,000 and price on request |
| First release year: | 1972 |
| Current case size: | 33 mm to 44 mm |
| Movement: | Automatic, manual, and quartz |
| Water resistance: | 20 m and 50 m |
| Crystal: | Sapphire |
Audemars Piguet Royal Oak Offshore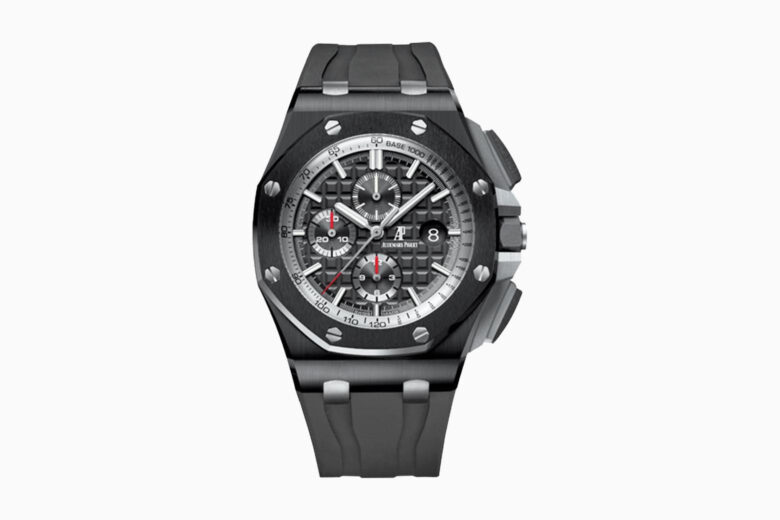 Just as much a status symbol as its older sibling timepiece, the Royal Oak Offshore is a slightly sportier, more robust, and more serious take on the original Royal Oak. Featuring a méga tapisserie dial and a larger and chunkier case, it's no surprise that this timepiece has been nicknamed 'The Beast'. With many special limited editions available, some named after famous sporting legends, it's a popular choice among collectors.
| | |
| --- | --- |
| Price: | $29,000 – $92,400 and price on request |
| First release year: | 1993 |
| Current case size: | 42 mm to 44 mm |
| Movement: | Automatic |
| Water resistance: | 20 m, 50 m, 100 m, and 300 m |
| Crystal: | Sapphire |
Audemars Piguet Royal Oak Concept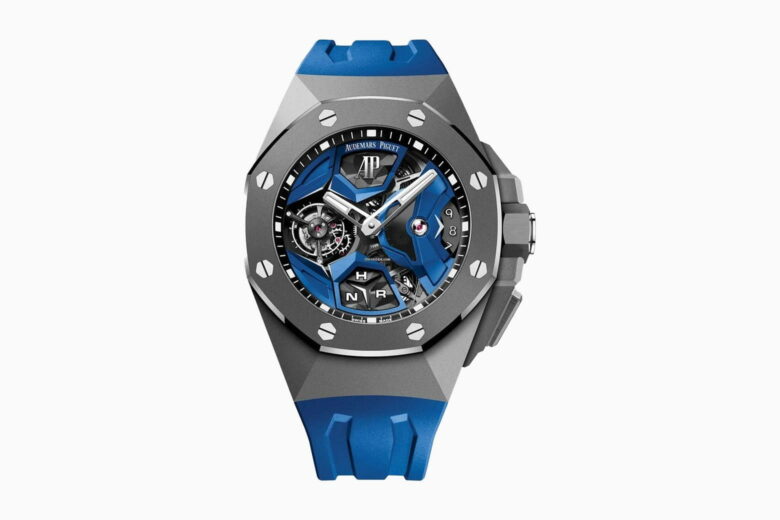 Explicitly described by the brand as a platform for experimentation and innovation, the Royal Oak Concept is certainly not an entry-level AP watch. This is a timepiece for aficionados, those who can recognize and appreciate the watch's expert engineering on a micro-scale, exquisite form, and daringly avant-garde aesthetics. While much about Audemars Piguet hinges on its respect and embrace of tradition, the Royal Oak Concept signals an overt and courageous turn towards the future.
| | |
| --- | --- |
| Price: | Price on request |
| First release year: | 2002 |
| Current case size: | 38.5 to 44 mm |
| Movement: | Manual |
| Water resistance: | 20 to 100 m |
| Crystal: | Sapphire |
Where to buy Audemars Piguet watches
To buy an Audemar Piguet watch, you can make an appointment via their website. You can select which boutique you'd like to visit (they have stores around the world) and your preferred date of visit. Or you can purchase pre-owned AP watches via a trusted online marketplace where the authenticity is guaranteed such as FARFETCH or Jomashop. 
For more information about buying a luxury watch, see our watch guide.
Audemars Piguet shipping
If buying AP watches from an online retailer such as Jomashop, FARFETCH, Fashionphile, or Mr Porter, you can get it delivered to your address for an additional fee. All offer international deliveries, although you will typically have to pay any customs charges or taxes in addition to the delivery fee. 
Audemars Piguet return policy
You can return your Audemars Piguet watch to the boutique where you purchased it. Or, if you bought your timepiece from an online marketplace, you can send it back within a certain time period. Jomashop accepts returns within 3 days for a full refund while FARFETCH accepts returns within 14 days. Mr Porter has a 28-day period for returns and, for Fashionphile, it's 30 days. 
Audemars Piguet customer service number
If you need help with your purchase, or have any other queries, get in touch with an Audemars Piguet customer assistant on +1 646 375 0807.
Audemars Piguet social media profiles
Frequently asked questions about Audemars Piguet watches
What is the average price of an Audemars Piguet?
The average price of an Audemars Piguet watch is around $50,000 but the range is huge, starting from less than $20,000 for a Royal Oak Quartz and reaching over $100,000 for more exclusive AP models. Check out our guide to Audemars Piguet for more.
Is Audemars Piguet worth the money?
An Audemars Piguet watch is definitely worth the money. Not only is the company's dedication to high-quality timepieces rarely surpassed but they also make some of the most innovative luxury men's watches on the market, such as the Royal Oak.
Is Audemars Piguet a luxury watch?
Audemars Piguet is a luxury watch brand that is known for its innovative design and ground-breaking complications. AP watches are beloved by collectors, especially Audemars Piguet Royal Oak watches. For more about the watch brand, check out our Audemars Piguet guide. 
How much is an entry-level AP?
An entry-level AP watch is around $17,000, which will get you one of the cheapest Royal Oak Quartz models. The cheapest Royal Oak Offshore watches sell for around $29,000 while the cheapest Code 11.59 retails for around $34,000.