If you've ever stayed for a few months in a serviced apartment, you know how much the little daily attentions can bring delight and convenience to your life. While nothing will ever be more homely than your own home, it doesn't mean that you shouldn't get the best of both worlds.
ButlerInSuits, an up-and-coming Singapore hospitality service startup, has come up with an ingenious solution to do just that. They bring high-end serviced apartment-like solutions to the comfort of your own home.
Daily housekeeping, checked! Property management, checked! And even concierge services to transform your home into a serviced apartment, checked!
Trusted by corporate executives to take care of over 110,000 apartments in Singapore, ButlerInSuits can help you free up time and return to a clean and tidy home every day. Your shoes will be nicely tucked away, your jackets will be perfectly put back in your wardrobe. You'll just have to come home and relax.
The comfort of a luxury hotel at home
To make you feel like you're in a serviced apartment, ButlerInSuits provides a range of high-class hotel-style services.
General housekeeping is probably what most people are first interested in. It includes cleaning, dishwashing, bed making, and taking out the trash.
"The job to be done (JTBD) of our service is to ultimately allow you to return to a professionally managed home with everything done with mails collected, apartment cleaned, laundry washed and folded, and groceries and amenities purchased and stocked."
– Poon Da Qian, ButlerInSuits CEO
Going beyond the basics, the company also provides property management services. Their dedicated concierge will help you organise your air-con servicing, but also coordinate services of a handyman, plumber, electrician, and anything else you might need around your home.
This is a lifesaver, really. No need to scramble online and try to find a decent plumber when water is leaking in your bathroom. Your ButlerInSuits concierge will take care of it for you on the spot.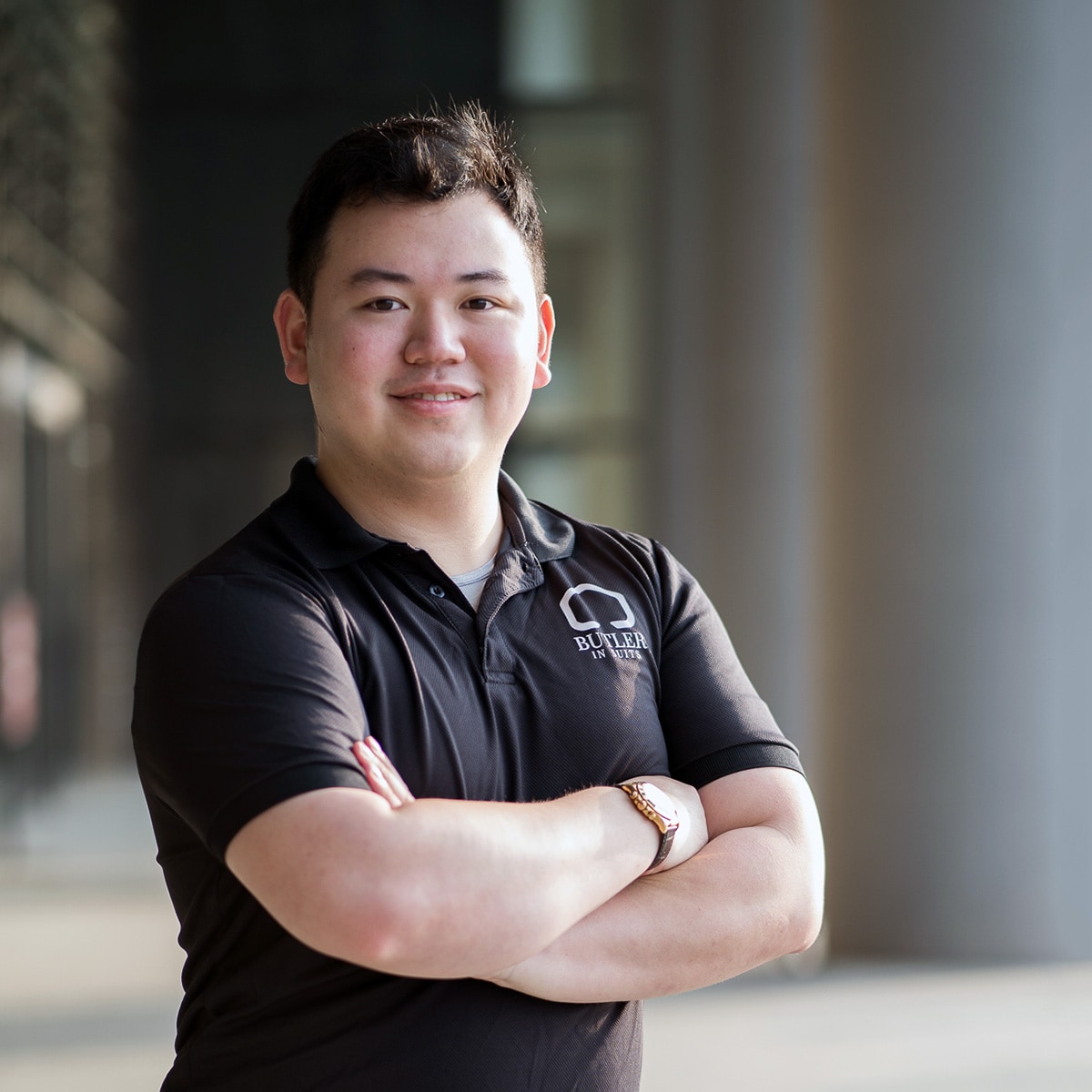 And your dedicated concierge won't stop there. You know how in a hotel you can call up reception and ask for dry cleaning or a restaurant booking. Well, it's the same with the concierge service. You can call them to inquire about personalised requests, bookings, and even property leasing.
It sounds like the perfect way to give your home that relaxing hotel feel and make it staycation-worthy.